La Favorita priced at €19.000.000 | Another Drumelia Diamond successfully sold
By Salma Hwedi on - 2m. reading time
We are only 7 months into 2022, and Drumelia Real Estate has set new records and incredible, accomplished sales unprecedented in the Marbella Real Estate Market. And, it should come as no surprise that, as the leading real estate firm in Marbella, we have yet again achieved an extraordinary accomplishment: after just 6 months of being listed with us, yet another Drumelia Diamond, La Favorita, listed for €19,000,000 in Rocío de Nagüeles, was officially SOLD to a direct client after all of our sales and marketing efforts.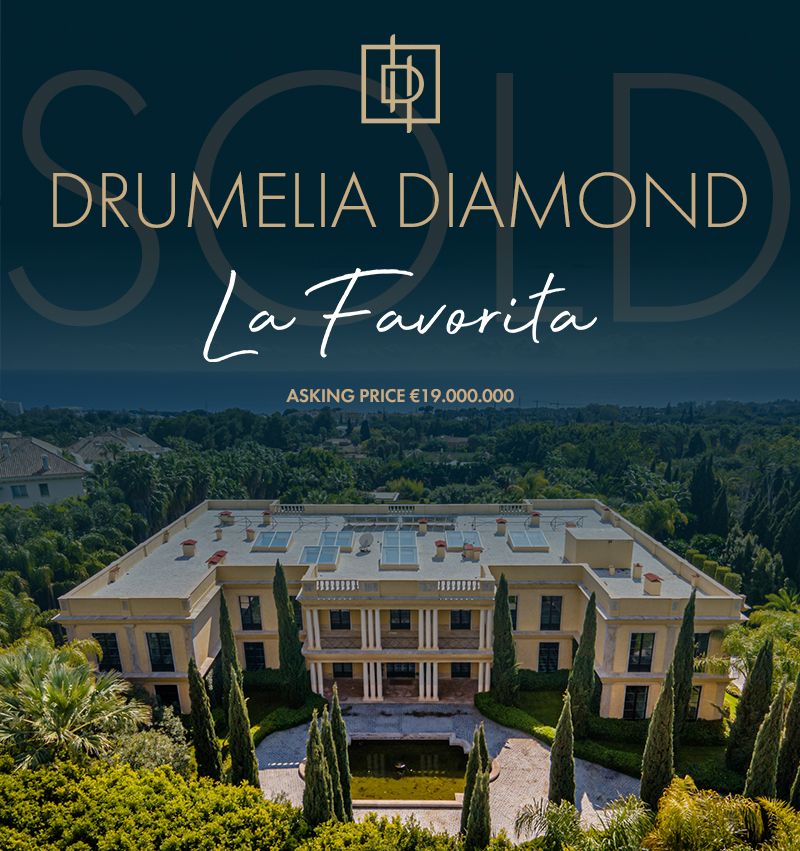 This one-of-a-kind palatial mansion was listed exclusively with us in April 2022, after having been on the market since 2018. Considering it had already been on the market for 4 years with no successful sales attempt, we knew we had to work our Drumelia magic and make the sale happen.
We managed to obtain an exclusive contract with the property. We labelled La Favorita as an addition to our Drumelia Diamonds, which are properties on the market for over €10,000,000 and exclusively signed with Drumelia. Of course, being a Drumelia Diamond meant that La Favorita was a marketing priority. Our expert in-house marketing took photographs that did the property justice, creating bespoke property videos to paint an artistic picture of the home, and a uniquely crafted website to show off La Favorita's best features. And of course, it goes without saying that our expert and professional sales team worked their hardest to show the house to a potential buyer and grab as much attention on the property as possible. After 6 months of hard work and dedication from both the Drumelia sales and marketing departments, La Favorita was sold to a direct client in September, 2022. 
Drumelia is incredibly proud of this accomplishment, and we wish nothing but the best for the new homeowners. We are extremely grateful to have been a part of their journey to find their dream home. It is here where we must recognise the hard work and effort put in by our extremely talented sales and marketing team, who, without their dedication, could not have made this sale possible.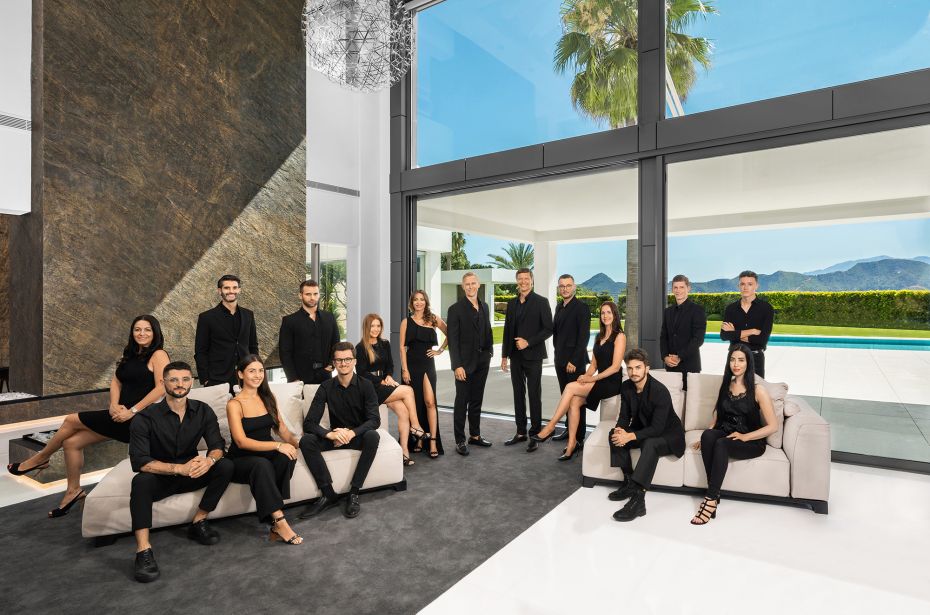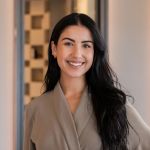 Collaborator Salma Hwedi