Marbella Gastronomic Paradise. Best Marbella restaurants for Valentine's Day
By Salma Hwedi on
Valentine's Day is approaching and it is a perfect chance to book a restaurant for a nice lunch or exquisite dinner with great Mediterranean or international cuisine that Marbella offers. Here, we present you a selection of what we consider from our personal experience the best restaurants on the coast.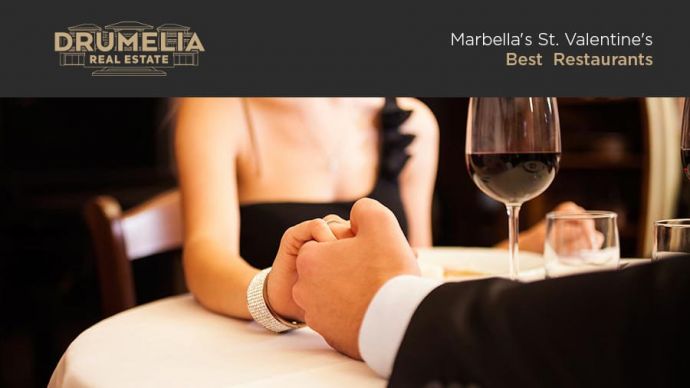 Marbella is the most important Michelin star and gastronomic paradise in Andalusia. There are 4 restaurants in 2018 that own between them a total of 5 Michelin stars. Among them are "Dani Garcia's Restaurant" with its two Michelin stars, restaurants "El Lago", "Skina" and "Messina" with Mediterranean pairings combined well with the cosmopolitan style. They represent the perfect combination of dishes of a cuisine that reflects the region's sunny Mediterranean climate, the Baetic system of mountain ranges and grooves of tropical climate: sea delicacies, tropical fruits, garden vegies and game meats. There is a saying in Spanish, "From the sea to your plate and from the mountain to the casserole". There is a dish for every taste!
Between Estepona and San Pedro there are some very good restaurants with international cuisine, such as "The Salduna" or "Tanino" offering theme nights. Do not miss the "Chiringuito Sonora Beach" on the Granados beach, where you can enjoy live concerts on Sundays with your feet buried in sand at the beach. The best paellas in this area can be found at seafood restaurant "El Ancla" on the beach of Linda Vista. Very close to it you can find the "Bora Bora Beach Club" with a swimming pool and private beach service, a restaurant and a lounge bar for an unforgettable afternoon.
Arriving towards San Pedro de Alcantara, we recommend a mandatory stop at the Chirinquito restaurant "El Abrevadero Playa Beach Bar" where you can relish yourself with delicious and extremely fresh fish dishes. San Pedro town has a great variety of good restaurants to enjoy quality Mediterranean cuisine. Our favourites are "1870 Restaurant", "D-Wine" restaurant with unforgettable pairings of wines "married" to international dishes, and finally a small romantic corner called "Parrilla de Viviana" where you can have delicious meat dishes in a beautiful garden. You can end the afternoon with a walk along the new boulevard full of bars and cocktail lounges.
Puerto Banús, Nueva Andalucia and Marbella are the culmination of quality international restaurants. Among well-known French restaurants are "Casanis", "Casa Mono" and "Bistroman". For Nordic food lovers we would choose the Golf and Country Clubs of "La Quinta", "Magna Marbella" or "Los Naranjos" offering specialized Scandinavian buffets every weekend. Nueva Andalucía hosts the large collection of Indian and Japanese restaurants. Among them we prize "Bollywood", "Mumbai" and "Zen" restaurant with its live Teppanyaki show. Italy has won a piece of heart in Puerto Banús with its famous pizzeria "Picasso" in which all the world stars parade.
Following the coast towards Cabopino, we suggest an afternoon at the exclusive "Trocadero Arena". One of its most exquisite dishes is Andalusian gourmet cheese payoyo, and the meat and fish specialties are of high quality. After that you can spend the lazy afternoon lying in the sun and listening good music.
If you want to try one of the best paella or arroz caldoso (typical Spanish soupy rice paella), we suggest you go to Elvíria's natural sand dunes "La Perla Blanca Restaurant".
Please comment on our choices and add the restaurants that you think are worth to be mentioned.
We wish you a very happy Saint Valentine and a Bon appétit.
Enjoy!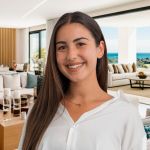 Community manager
Salma Hwedi
Salma was born and raised in Marbella, she is Spanish/Libyan and speaks fluent Spanish, English, and is currently learning Italian.…