Luxury Home in Luxurious World. Impressive Masterpiece in La Zagaleta's famous living environment
By Salma Hwedi on - 3m. reading time
How many properties have it all: value, location, generous plot, beautiful setting, jaw-dropping views, top quality construction, cutting edge equipment, functional elegance of interiors, class and style all the way, plus that wow factor making it truly special?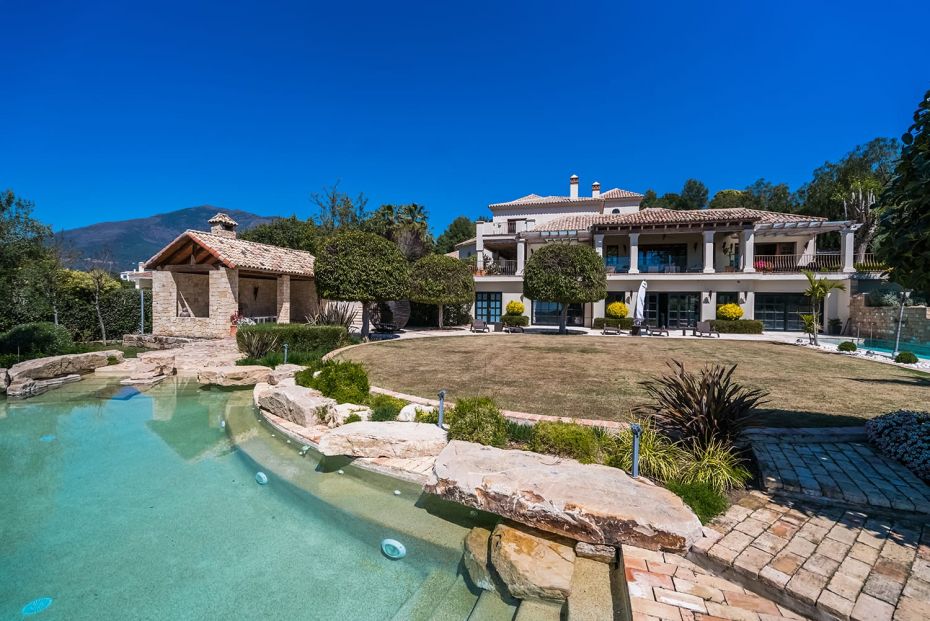 Speaking truthfully, they are quite rare and we are delighted to introduce one of them. This amazing villa has it all from A to Z and more. Not many like this are even in Marbella.
The epitome of a luxurious home is not just a well-appointed house with fashionable design and eye-pleasing colours. Rather, a home which amenities allow the owners to feel lavished upon and spoiled. Think opulence. Think ultimate comfort. Think tasteful extravagance.
"Only the best is good enough" has been the concept behind the project of this exclusive home where traditional architecture of Spanish Cortijo-style mansion meets sophisticated modern design.
Striking, spacious, with several cosy lounges, super comfortable seating and reception areas, it allows to relax, unwind and always find a quiet moment. Casual gathering spaces include a fabulous living room with a floor-to-ceiling integrated fireplace, a perfect place where family and guests gather for their recreation like talking, reading, watching TV and other family activities. Its French doors lead to the specific outdoor living areas ideal for having fun, watching majestic mountain scenery that never cease to amaze, unaware of where the sea ends and the sky begins. Breathe in the aroma of Mediterranean pine forest that glorious La Zagaleta is famous for.
Cooking will be a great art and real fun in the inspiring, state-of-art designer kitchen with the equipment that can make happy even a celebrity chef. By the way, have you ever toyed with the idea of having your own organic vegetable garden? Here it is.
"Only the best is good enough"
You can savour delicious food paired with wine from your custom wine cellar's collection, entertain on a grand scale or gather family around the exquisite tables in formal, informal and al fresco dining areas.
Luxury shouldn't stop when one crosses the threshold of their most private sanctuary – bedroom. Master Suite is a real retreat providing stylish lounge, dressing room and terrace for iconic morning coffee and romantic sunsets for two. Serene artwork! 5 other bedrooms, spacious, peaceful and alluring, are the testimony to your hospitality. 7 bathrooms offer a perfect balance of chic, high-end design and pure pleasure.
Equally stunning are plenty of entertainment areas. Gaming, TV, bar and cinema rooms are an "oldie" but still a "goodie" when it comes to luxuriant living. Here, innovative facilities with top-notch technology are created as a space where the residents never feel the need to leave the comforts of home – it's all there at your fingertips! The garden level is also dedicated to health and well-being, boasting a heated indoor pool, gym, sauna, massage and relaxation areas, juice bar and access to gardens with unique style landscaping concept of 2 sensational swimming pools great for throwing pool parties. The leisure life is moving out-of-doors and the magnificent natural stone BBQ pavilion tops the lavish list. Beauty is everywhere and a stress-free lifestyle is guaranteed.
What a place to enjoy a piece of Mediterranean paradise! You will like it in a heartbeat.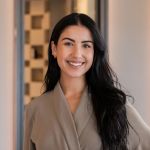 Collaborator Salma Hwedi