06: What to keep in mind after purchasing a property in Marbella
By Artur Loginov on
Once the property has been purchased, the following steps ensure all taxes are paid and your property ownership has been registered. This step can be done with help from your lawyer and solicitor.
An important fact that people must understand is that the expenses paid to purchase the property are not the only sum that needs to be paid, and that additional costs will incur once the property is purchased. Our website has an informative article advising on purchase taxes and the fees of purchasing a property in Marbella. What's more, we have a section dedicated to general tax advice and more we recommend reading.
Registering your property
As mentioned in the previous step, you must ensure that the name and bank details on all previous utility and community bills are changed to your information. Sometimes a lawyer can help you do this if agreed.
Once all taxes are paid, the property must now be registered at the local property registry to guarantee your ownership rights over the property. Below is a list of what documentation is required, keeping in mind that your lawyer can do this step:
• N.I.E and authorised copy of your Passport
• ITP Tax Payment confirmation
• A copy of the seller's IBI Tax Payment
Owning a Property
Now that you are a property owner, here is some helpful information on expenses that you will have to cover being a homeowner in Spain:
EXPENSES RELATED TO PROPERTY
Maintenance Fees
Maintenance costs (cleaning, repairing, reforming, utility bills, garbage collection, etc.) are determined by the size and type of the property. A large villa with a garden and pool will require much more money and effort to maintain than a small apartment.
Community Fees
Owners of a property that is part of any development, building or complex with shared common areas are by law obliged to be the members of Community of Owners (Comunidad de Propietarios) and pay community fees for maintenance of the common areas and any other
services that the community votes for at the annual general meeting. The numbers can vary from hundreds to thousands of Euros.
Property Ownership Tax (Impuesto Sobre Bienes Inmuebles – IBI)
Local tax on the ownership depends on whether the owner is a resident or not. Based on the valor catastral (administrative value usually lower than market value) set by the town hall, the tax rate goes from 0.4% to 1.1% of the valor catastral depending on the region (annually € 200-1500).
Garbage Tax
Everyone must pay for garbage tax in order to dispose of municipal solid waste. The tax rate is based on how much waste is present for collection by the municipality or local authority. The price varies depending on the area, but on average can cost €300 per year.
EXPENSES RELATED TO YOU AS A HOMEOWNER
Annual Wealth Tax - Impuesto Sobre Patrimonio
The state progressive wealth tax rates start at 0.2% on assets up to €167,129 and rise to 2.5% on assets over €10,695,996. The regional rates vary.
This tax has been changed several times in recent years. Patrimonio was reintroduced during Spain's financial crisis, but with a much higher tax-free allowance of €700,000 per person that also applies to non-residents.
It appeared as a 'temporary' measure, yet there is no clear indication of when it will be abolished, if at all.
Personal Income Tax - Impuesto sobre la Renta de No Residentes – IRNR
Non-residents who own property in Spain have to pay an annual income tax influenced by whether the property is rented out or not.
Not rented out
Non-resident property owners who do not rent out their property and have no other source of income in Spain pay income tax based on property value. The tax rate is fixed at 25% or 2% of the property's valor catastral. If property value is € 700,000, taxable base (2%) = € 14,000, tax (25%) = € 3,500.
Rented out
Non-residents are obliged by law to declare rent income and pay taxes. The regulations will determine the taxable base and the tax rate as they apply to each person's circumstances (considering the double taxation treaty between Spain and the country of origin). Often non-residents simply pay a flat rate of 25% of the gross income they earn from their property in Spain.
Residents in Spain pay income tax based on their annual income. The rates vary in different regions, but recent years have brought the taxpayers positive news, and the government has planned a further reduction of tax rates.
For you to know: The Golden Visa
If you are not a resident of the European Union, it is likely harder for you to move freely around the Schengen area without a tourist or short stay-visa. As a result, many non-European citizens find it hard to settle in Spain. However, a method has come to light within the real estate realm that facilitates the process of becoming a non-European resident in Spain, and that is via the Golden Visa; also known as a resident by investment in the real estate sector.
Regarding the real estate side of this, the requirement is to make an investment of at least €500,000 in a real estate property located in Spanish territory. The following prerequisite also applies:
● The applicant must be a non-resident of the European Union and have no criminal record
● The value of the property can be more than €500,000 and be encumbered by mortgages. But the €500,000 investment must be free of any legal liabilities.
● The applicant must demonstrate sufficient financial resources to reside in Spain.
This particular visa allows an individual and their offspring to work and live in Spain, and also grants residence in Spain for 2 years. The residency can be renewed after 2 years as long as the applicant still owns the property purchased. This visa also allows for free movement within the Schengen area without any other visa. What's more, physical residency is not required, so it is not necessary to pay taxes in Spain. This process can be applied through a representative agent.
So, if you are a non-European client and the property you have purchased is valued at over €500,000 in Marbella, you are entitled to apply for a Golden Visa.
Conclusion
Before you even consider purchasing a property in Marbella, you must have everything organised and clearly understand the ins and outs of the purchasing process in Spain. This may seem overwhelming, and there is a lot of information to process during the purchasing process. This is why it is imperative to have an experienced and trustworthy real estate agent by your side to guide you throughout the process and act as moral support. Someone you resonate and feel comfortable with, your realtor must be someone you view as your very own professional matchmaker that will introduce you to your dream home, and that is a Drumelia realtor.
Drumelia is built on the foundations of knowledge, trust and experience. With a pool of international clientele, we are no stranger to working with people across the globe to find their dream homes in Marbella. We are confident in our skills and consider our realtors to be at the top in their field. Our realtors are your tour guide, consultant and problem solver for 3-6 months. We are confident that, once you are sat in your newly purchased property, you will think back to your time during the purchasing process and will not regret having chosen to put your trust in us.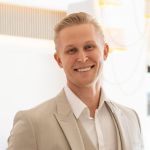 CEO & Partner
Artur Loginov
Artur Loginov is the CEO and proud Partner of Drumelia Real Estate. He has over a decade of knowledge and…