04: Negotiation with the property owner in Marbella
By Artur Loginov on
When you set your eyes on a property that resonates with your idea of the perfect home, you move on to the negotiation phase of the purchasing process when buying a property from a private owner. Here are some steps we highly recommend you take into consideration during this critical phase:
Making an Offer
When you make a purchase offer, we advise you to put your offer down in writing (typically an offer letter) through your agent. The offer letter must include the offered price, proposed payment terms and deadlines.
When you are coming up with an offer, make sure you understand what will be included in the sale of the property, like furniture and fixtures. Make sure you provide a reasonable and serious offer; the more serious your offer looks on paper, the higher your chances of succeeding with the best deal possible.
When making an offer, there have been cases where the buyer has decided to sit face to face with the seller and negotiate the offer. We have noticed that these negotiations are more personal and less controlled. And, when negotiating through an agent or making an offer on paper, the process is much more controlled and gradual. In our experience, we have acknowledged that negotiating through an agent proves more beneficial to the buyer when agreeing on a final purchase price, primarily due to an agent's experience with the negotiation process.
A note worth mentioning is if you are thinking of adding any special conditions or requirements that you would like the seller to consider before purchasing a property, these contingencies must be clearly stated in the original offer.
Requesting a Technical Due Diligence
It is worth mentioning that before, during or even subject to making the offer, you can request technical due diligence to be performed on the property. Technical due diligence provides insight into the risks involved in owning property whilst still in the purchasing process. This means you can expect reports on minute details such as cosmetic problems (hairline cracks in plastering, signs of humidity, insulation and ventilation) or special attention to plumbing, pipes, boiler, gas, water tank, and electricity…. Ensure all these details are written down, as this can affect your initial offer.
QUESTIONS AND ANSWERS
What is the best offer to make on a house?
The best offer you can make when negotiating is in writing and must be both reasonable and serious. The more serious your offer looks on paper, the higher your chances of succeeding with the purchasing process and getting the best deal possible. However, there are cases where the seller and vendor meet face to face and negotiate the final offer on the table, which can work as well as in writing. There is no wrong way to make an offer, but from our experience, it is always best to make an offer through your agent, as they can aid you through the negotiation process and help you reach an ideal agreement.
How many properties should I view before making an offer?
There is no set number of properties you should view before making an offer because the number of houses you view depends on various external factors. Firstly, it depends on the market niche you are looking in and how many properties belonging to that particular niche are on the market. Secondly, it also depends on whether or not this is your first time purchasing a property within this market. Also, it depends on how many areas you are open to viewing or where you are more interested in purchasing a property. At the end of the day, the idea behind looking at various properties is to get a feel for the market and the prices of the properties in that particular market, and keeping an open mind throughout the viewing process is crucial.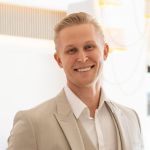 CEO & Partner
Artur Loginov
Artur Loginov is the CEO and proud Partner of Drumelia Real Estate. He has over a decade of knowledge and…