02: Travel to Marbella and organise your property viewings
By Artur Loginov on
Now that you have been able to plan ahead, you can organise your trip and travel to Marbella. If you decide to plan ahead whilst already in Marbella, all that is left to do is to schedule your property tours. Here are a few tips on how to organise your property viewings:
Tip 1: We recommend, as always, to plan ahead and have a pre-selection of properties you like in advance.
Tip 2: At this point, you should have selected the real estate firm and agent to work alongside you. Let your agent organise multiple viewings that will take place over an entire day. This is a great way to familiarise yourself with the market, wasting as little time as possible.
Tip 3: We suggest viewing around five properties in a day. Any more than that can overwhelm you and cloud your judgement. However, if you have only planned a short trip, consider viewing up to 10 properties on your designated tour day.
Tip 4: Study the area, as it is not only vital that you like a property and where the property is located. For example, you may want to live in a gated community, be close to the beach, be within a reasonable distance of a school, avoid street noise, etc. Take a drive around the area, and get a feel for where the property is located.
Tip 5: If you like a particular property whilst on a daytime viewing, we recommend going back again during the nighttime, as any house feels different at night, and it could change your perspective of the property.
Tip 6: Don't be scared to voice your opinion on the property you're viewing. If you like it, say it. If you don't, say it. This will help you make up your mind and allow your agent to adapt and suggest different properties that best fit your requirements. Furthermore, let your agent know what you think and believe in their adaptability to the situation. If you keep your agent informed on how you feel, they will better understand what you are looking for and can accommodate that.
Tip 7: Be prepared for viewings to change and be modified because no matter how much you plan, you may change your mind on what you are looking for. A property you see online may not be as you imagined when viewing it in person. This is why it is critical to choose your agent wisely, as an excellent real estate agent will adapt to your situation and rapidly fix dates and times to find the best solution for you.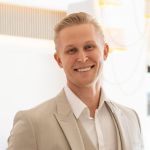 CEO & Partner
Artur Loginov
Artur Loginov is the CEO and proud Partner of Drumelia Real Estate. He has over a decade of knowledge and…