03: Purchase taxes to buy a plot in Marbella, Spain
By Artur Loginov on
Are the taxes to buy a plot different from buying a villa or apartment in Marbella, Spain?
You will be surprised! We already talked about taxes for buying villas and apartments, and you would think this is similar, but it's not. It's where most clients fail to get the correct information in advance, and so many deals fail because of this, by clients backing out when they find out.
And it's straightforward, so once and for all, Drumelia is here to make your life easier! The complication lies in that the taxation of the sale of the plot is different depending on who is the owner. It also depends on who is the buyer. We will skip what will be the differences if you are a professional investor, as we presume, if It is your case, you will have an army of lawyers and fiscal advisors! Still, we will not go into that, as this information is intended for foreign new buyers in Marbella.
So, when buying a plot for individual villas in Marbella, before passing an offer or booking a viewing, ask your agent if the plot owner is a Spanish company or a private individual. If the agent doesn't know that, not good stuff, you can always enquire with us! As the difference will be significant. If owned by a private individual, the transfer tax will be 7%. If owned by a Spanish company, VAT is applied at an impressive 21% +1.2% of stamp duty. That is a 15.2% difference. If the plot is worth €1M, that's 152.000 euros more. If the cost is €3M, it could be 456.000 extra taxes, depending on who the landowner is. All the rest of the costs to buy the plot are the same as any other property. You can read it in more detail in the blog about purchase taxes and costs to buy a property in Marbella..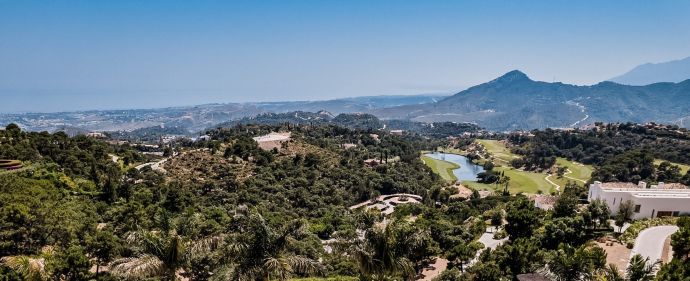 Some frequently asked questions
Buying land in Spain, what do I need to know?
Depending on the type of plot, whether it's for individual villas, urbanizations, commercial, rural, or other, and who is the owner. The most common purchase is of plots for individual villas. In this case, the transfer can be subject to 7% or 22.2%, depending on if the vendor is a Spanish SL or a private individual. The buyer's taxes on top of any purchase price agreed upon are different. Read more details in this blog.
How much does land or plots cost in Marbella, Spain?
The price, of course, varies a lot. Depending first on location and views. Many more factors are essential in identifying the price, like privacy, sizes, inclination or the need of retaining walls, access, and many more. On a general note, speaking about Marbella, we are looking at prices between 400€ and 1.200€ per m2 even though exceptions can be found both cheaper and more expensive. You can find a selection of our plots for sale on this link and sort them by price.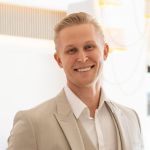 CEO & Partner
Artur Loginov
Artur Loginov is the CEO and proud Partner of Drumelia Real Estate. He has over a decade of knowledge and…