04: Taxes for non-residents and fiscal residents in Marbella
By Artur Loginov on
Differences between taxes for non-resident and fiscal residents in Marbella and how to know if you are a tax resident or not. And more importantly, can you become a fiscal resident of Spain without knowing it? Can it be automatic?
Any person buying real estate in Marbella, no matter if it's a first or second home, is subject to different taxes yearly, depending on if they are a fiscal resident of Spain or not a fiscal resident of Spain. Some factors have a decisive role in identifying you as a resident or non-resident, establishing what you must pay. Unfortunately, some clients fail to get accurate information, especially in advance, which can transform into unfortunate last-minute tax news.
Most of our clients who buy second homes in Marbella probably consider themselves non-residents or non-fiscal residents of Spain, but do you know exactly which taxes you have to pay as such? Moreover, can you be regarded as a fiscal resident of Spain and not even know about it? And what this can suppose for you? Let's dig in!
First, as a non-fiscal resident owning a property in Marbella, you still have obligations in front of the tax office every year, which are:
Spanish tax for non-residents
Whether you rent your property or don't, you still must pay this tax. Suppose you don't rent it; even though you are not receiving income from your property, in the eyes of the tax authorities, you are still benefiting from owning a property in Spain. For that reason, you have to pay an imputed income tax. If you rent your property, you have to pay income tax on the rent instead. The rate is 24%, except for Residents of the EU, Iceland, and Norway, in which case is 19%.
Spanish wealth tax
The tax is based on the net value of your property (less mortgage, if any) with a tax-free allowance of €700,000 per person.
Municipal Spanish property tax
The tax is based on the property's cadastral value, and the rate varies depending on the region.
But what happens if you suddenly become a fiscal resident of Spain, and how can it happen?
If you have been living in Spain for six months (183 days) or more of the calendar year (not necessarily consecutively) or have your main vital interests in Spain (for example, your family lives permanently in Spain or your main business and source of income is in Spain), you can be classed as a Spanish resident for tax purposes. It should be enough by only meeting one of the above.
Even if you exceeded the 183 days, but your country of the primary source of income or country where your spouse and underage children live and go to school is not in Spain, you can then prove that you are not a fiscal resident. So it's not 100% black and white.
And what effect can it have, becoming a fiscal resident of Spain?
You no longer must pay the Spanish tax for non-residents. You still must pay the wealth tax and municipal property tax. As a Spanish resident, you must pay Spanish income tax on your worldwide income (minus what you paid in the other country), and in addition, you must declare all your assets abroad worth more than €50,000. And the main inconvenience comes that the Spanish income tax starts at 19% and grows progressively up to 47% on a yearly income above 300.000 euros.
Therefore, it's good to be careful about this, especially if you're planning to buy a property in Marbella and spend a lot of time here. Of course, this is just general information; there are more things to study and consider; it's a bit of a grey area, there are exceptions like the Beckham law, but to be on the safe side, it is best to always enquire with a professional financial advisor and preferably always in advance!
And if you are interested in buying a property in Marbella, it's never been easier to get in touch! You can check our website for all contact details or send an email by clicking here.
Some questions and answers
How much is the non-resident property tax in Marbella?
The way to calculate how much you must pay for the non-resident property tax is to get the property value according to the cadastre, which can be found on your IBI receipt (green document, IBI stands for Impuesto de Bienes Inmuebles). Only 2% of the total cadastre value will be subject to a tax of 24.75% yearly. So, the calculation must be = total cadastre value*0.02*0.2475.
How much time do I have to pay the property taxes in Marbella?
If you are a non-resident, the wealth tax and non-resident tax declaration must be submitted at any stage between 1st January and 31st December for the current year and paid in the following year. The Municipal property tax is paid in August-September for the current year, and if you fail to deliver on time, you will get a sanction that grows as the time passes.
How much tax do you pay in Marbella? How much is the income tax in Marbella?
The income tax is different depending on whether you are a non-resident or a resident in Spain (fiscal). For non-residents, it's a fixed percentage of 24%, excluding residents of the EU, Iceland, and Norway, for which it's 19%. For residents, the income tax percentage starts at 19% and grows progressively up to 47% for income above 300.000 euros.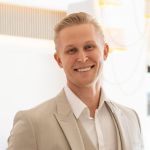 CEO & Partner
Artur Loginov
Artur Loginov is the CEO and proud Partner of Drumelia Real Estate. He has over a decade of knowledge and…