Inside a €4.950.000 Mountaintop Ultra Modern House in Marbella, Spain | Drumelia Property Tour
By Artur Loginov on - 5m. reading time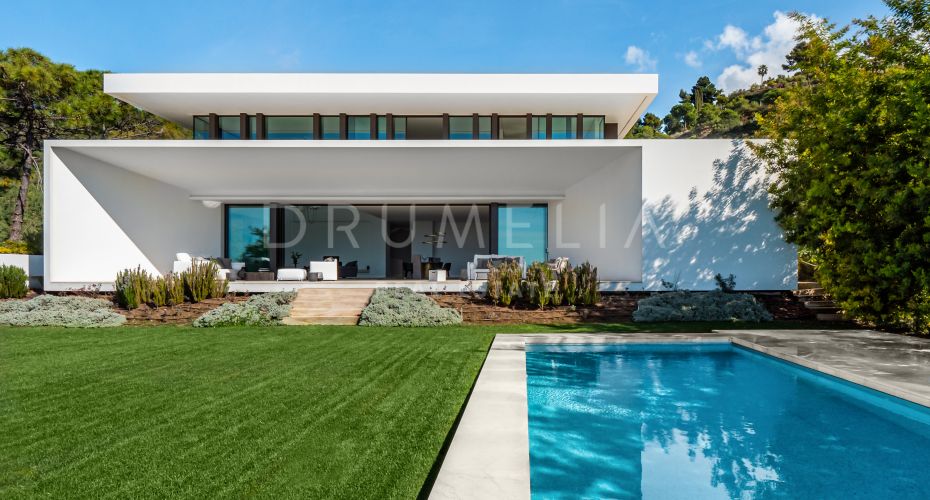 We are enjoying this amazing weather and beautiful views that you can see from El Bosque. This is the property № 6 of El Bosque, which we have for sale exclusively with Prestige Expo, the famous developer of Villa Cullinan you all have all heard about. The same architect Diego Tobal has done a few masterpieces in this mini-urbanization just below La Zagaleta.
№ 6 is the best unit that just hit the market, which experiences a shortage of modern-style properties stock.
Yes, Marbella is in demand. Why? What is so special about it?
The team of Drumelia Real Estate is preparing the new video for you to explain more about the lifestyle here. We shall share the information about the best places and the most interesting people, where to go, what to do, what happens in this most amazing place in Europe. Let us know if you are looking forward to move to Marbella, to have vacations here, or to buy a property. What do you want us to tell you about this place? Ask your questions, we are going to read them all, and it will help us to do the Marbella area tour for you.
This 7-bedroom property of 1.118 m2 has a 3.000-m2 flat plot, big garden, nice pool and spectacular views, a 180-degree panorama of Gibraltar and Africa, the mountains and the green area of the protected pine forest.
The very modern facade is very different from all the rest of the properties of Diego Tobal or any other architect; the massive covered porch and huge terrace is slightly elevated above the garden level and completely connected with the inside main living area. All the windows open up combining these two spaces together. In this house, we wanted to start the tour from here, not from the typical entrance because this is the most special place and it enjoys the most stunning views.
Every single client who walks through the office door wants 'a modern house with beautiful sea views, privacy and security, and at a good price'. To be honest, this house is the best you can get for the price under 5 million Euro. It is priced at 4.950.000 Euro and all the furniture is included in this price. If you know a modern and new house in Marbella area that is a better investment, a better buy than this one let me know in the comments. I would really like to know if it is possible.
THE LIVING AREA.
The kitchen has an island, a big dining table, lots of light and cool details, and special design doors at the back, which allow to feel like there is nothing else there, but there is a hidden second "dirty" kitchen.
The double height main living room area enjoys the beautiful mountain views and has a nice fireplace, suspended marble and LED-lights, natural wood floors with underfloor heating and lots of space.
The wide proper hallway with a cool carpet leads all the way to the end finalizing with a lovely window to underline this space. There is a guest toilet and a nice staircase, which combines the white marble with white wood, and takes us upstairs and downstairs.
UPSTAIRS.
Upstairs, the Master Suite with the best views has full privacy and silence because all the rest of the bedrooms are way on the other side. The open plan space with a nice height of the ceiling (proper 3 m) is connected with a big walk-in wardrobe and a beautiful bathroom with the pocket doors that can close it off completely. There are toilets, a huge shower, double vanity and luxury freestanding bath enjoying the views of course.
Outside, you can see the rest of El Bosque houses, separated from each other and enjoying privacy. The urbanization has security.
This floor features 3 bedrooms. The house is not completely furnished except for the main areas. The rest of it has many wardrobes, tech windows of the best brand, sea and mountain views, and the spaces superb in terms of quality, which
you can finish according to your taste.
ENTRANCE AND BASEMENT.
When you get to the main entrance hallway, you are impressed with a double height, the huge window in front of you with the mountain views … and then wow-sea views! You can put some glass on top of a carport top if you want to.
There are 2 bedrooms on this floor, and 7 bedrooms in this property in total.
A big basement offers further bedrooms, a huge games room and a laundry room. A staff apartment has its own separate entrance.
Let us know what you think about it, share your thoughts and comments with us, subscribe to the channel and don't forget hitting the 'like button', give us some support, we really appreciate it.
We hope you enjoyed the tour. By the way, you are probably asking yourself why the Ferrari is standing here. Well, we do musical videos, virtual tours, lifestyle pictures, many short videos, etc., everything is high level. We are also updating the website. Our marketing crew is growing fast and it is all so exciting. We are trying to make Drumelia Real Estate the most digital real estate company on the market.
If you want to list the property with Drumelia let us know, it will be a pleasure to do it and assist you.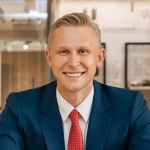 CEO & Partner
Artur Loginov
Artur Loginov is the CEO and proud Partner of Drumelia Real Estate. He has over a decade of knowledge and…