Ultimate Mediterranean Lifestyle in Luxury Property in Marbella
By Salma Hwedi on - 3m. reading time
This utterly stylish Villa is one of the best representations of the privileged carefree Mediterranean style of living. Those who prefer the traditional values and stunning design rich with history and culture instead of fleeting fashion can enjoy its beauty, privacy and seclusion, as well as all luxurious amenities of prestigious southern coast of Spain by hand.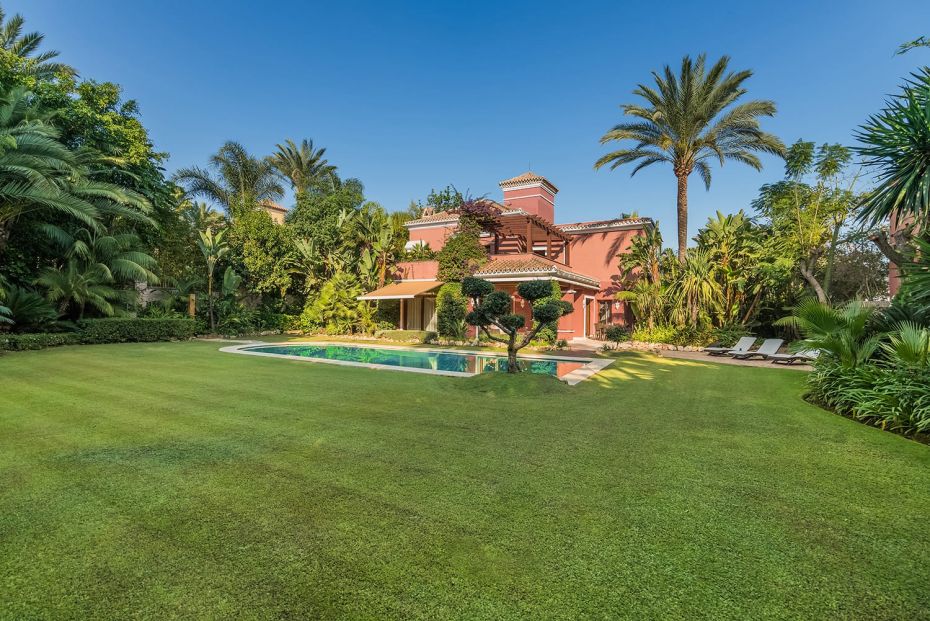 The best moments of our life are forged from the simplest things: the smell of Mediterranean pines or whisper of palms in spectacular gardens, aroma of favourite meal slowly savoured on al fresco dining terrace, laughter of friends gathered for pool parties or around a big table in an exquisite dining room. All these converge at the idyllic home in the fascinating natural environment, where happy family, good friends, mouth-watering food and stunning views are the order of the day.
It offers welcoming atmosphere, elegant comfort and serenity combined with classic and modern touches. Villa with captivating charm has been created to live in joy, with bougainvillea blossoming madly and mountains as the background of the beautiful painting that makes everything just a little more special. Enjoy the pleasures of life here! Watch the world-famous Mediterranean sunsets or falcons flying in clear blue sky. Take delight in siesta ritual in a hammock placed invitingly on one of terraces with breath-taking views to the Mediterranean and iconic symbol of Marbella La Concha. Have a glass of divine red wine or a cup of thick hot Spanish chocolate beside a fireplace in a cosy lounge. Unwind in a relaxation area with indoor pool and sauna, 'a-world-within-a world', in the blink of an eye transporting you far away from rush, stress and busy life. Take a dip in the outside pool or throw an unforgettable party.
Share your feelings for the goodness of life with people you like - 5 luxuriously appointed en-suite guest bedrooms and a wonderfully equipped large dream-kitchen with state of the art appliances will ensure that your guests create unique memories of staying here.
"Flowers all year around, this is my idea of luxury", said once a very creative poet May Sarton. She would have found her own paradise at Villa's gardens perfect for nature lovers, with delightful green areas, flowerbeds and romantic corners.
Location is marvellous: excellent infrastructure, amenities of famous "Puente Romano" (600m), medical facilities, contributing to special lifestyle, Saudi Arabian King's palace adding exotic vibe, glamorous Puerto Banus and casino in 2 km and many leisure activities in the neighbourhood to choose from. Enjoy the music of waves on sandy beaches (short walk); walk along leafy boulevards or seaside Promenade, sit in outdoor cafés or chiringuitos watching celebrities and old aristocracy having traditional paseo. You can visit art galleries; dance in exciting legendary discotheques; do yoga, take tennis lessons, play golf at excellent golf courses; go shopping – luxury Golden Mile if perfect for this. Soak up the authentic atmosphere of Old Marbella (5 min away), wander its cobblestone streets, feast upon tapas served with a true Andalusian flair or visit Michelin stars restaurants. ¡A vivir que son dos dias! – they say in Spain. Live like there is no tomorrow! Probably there is no greater truth… And this superb property in prime location is simply perfect for it!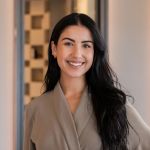 Collaborator Salma Hwedi