Marbella villas for sale: Find the architectural style for you
От Varia Sinichkin на - 5м. время чтения
Marbella is a city made for many tastes, styles and passions. Its allure lies in the wide variety of amenities and entertainment options, not to mention incredible natural splendour. Speaking of variety, there are a wide range of architectural styles on display. Meaning you can find a bit of yourself in the Marbella villas its namesake has to offer.
Read on to discover the diverse styles you can find in Marbella villas, and what makes them special.
Traditional Mediterranean
The core of Marbella's architecture stems from a traditional Mediterranean design, which rose to popularity when Marbella's boom began in the 90's. Traditional Mediterranean properties follow a light colour palette, with whites, yellows and terracottas being predominant.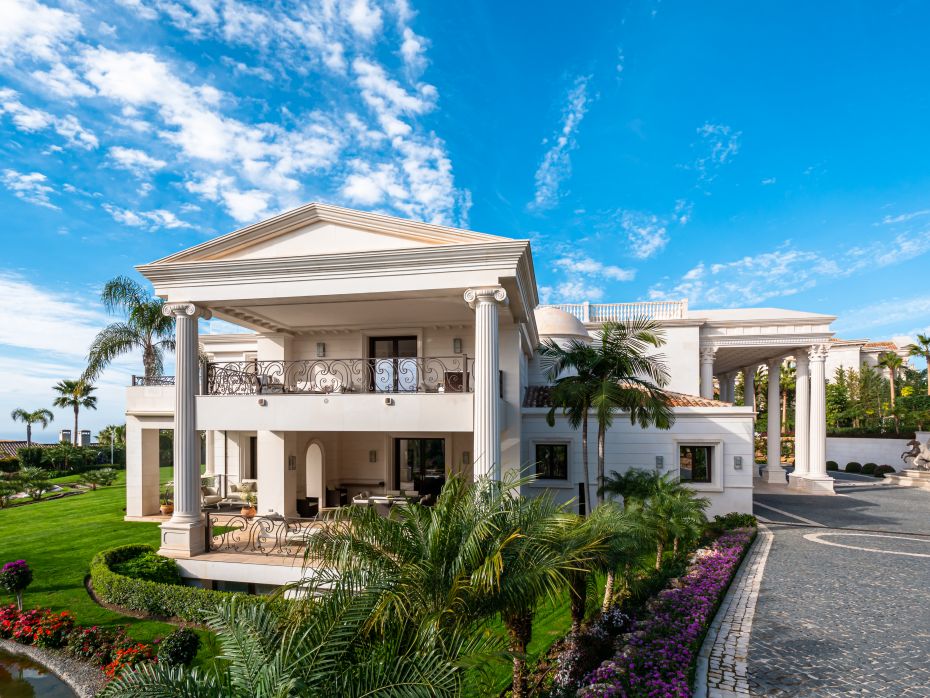 Tile roofs, large archways and columns and ornamental designs all make up this elegant architectural style. This Drumelia Exclusive, Villa Graciosa is a prime example of Mediterranean Marbella villas.
This style set a foundation for the overall feel of Marbella, an Andalusian beach-front village, which then evolved into Marbella as we know it now. Thus, some of the longest standing properties and gated communities, such as Sierra Blanca, follow this architectural style. You can learn all there is to know about this luxury settlement by reading our area guide.
Modern
In recent years, cutting-edge designs have become a trend in Marbella villas.
These Marbella villas follow a contemporary design which often have a geometric nature to them, which creates a balance with the landscape.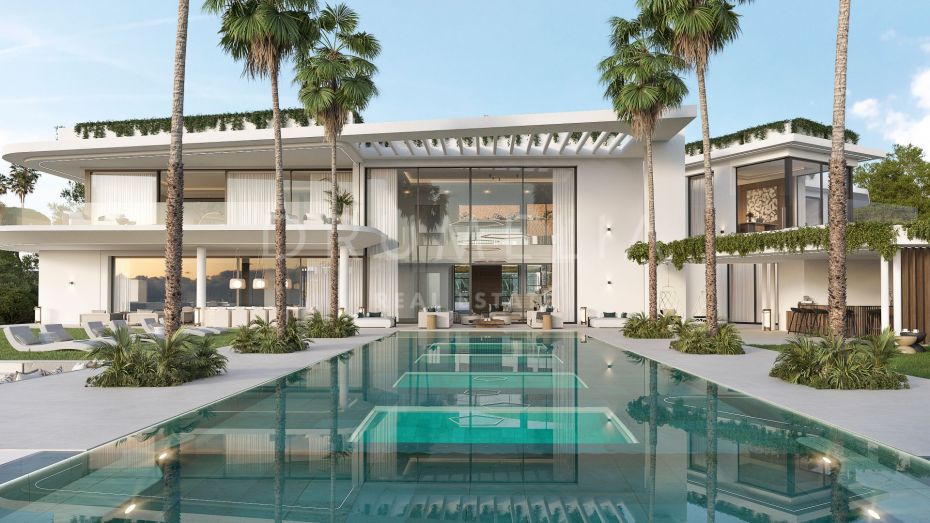 Large, floor-to-ceiling windows and open-plan living areas maximise the use of natural light, placing an emphasis on eco-friendly techniques. These have also become popular amongst modern homes, with building materials employed being organic, such as wood and ceramics. White facades and sharp lines make up these trendy villas, as is the case with the spectacular, soon-to-be-ready Villa Enso.
The blending of a seamless design with the surrounding nature has become a favourite amongst homeowners in Marbella, with an example being the gated community of La Zagaleta, which you can become learn more about here: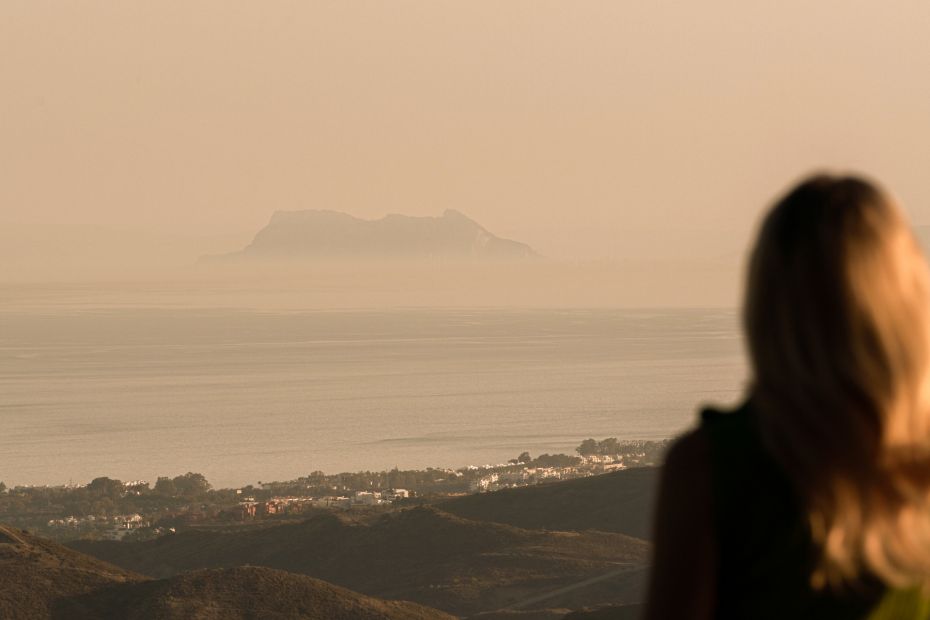 On a side note, Tobal Architects, are responsible for developing over half of the luxury villas in La Zagaleta, with a focus on creating a timeless, harmonious property, a quality often searched for in modern Marbella villas.
Spanish style
As the core of a Spanish lifestyle, this architectural method was heavily influenced by available building materials, including clay, adobe and wood.
Homes that follow a Spanish style have soft colours on its exteriors and are adorned by tiles. Linear structures are common, as are small windows. Its interior usually contains decorative accents in the form of wooden tiles and wooden beams. An example of a Spanish-styled property is this beautiful dwelling: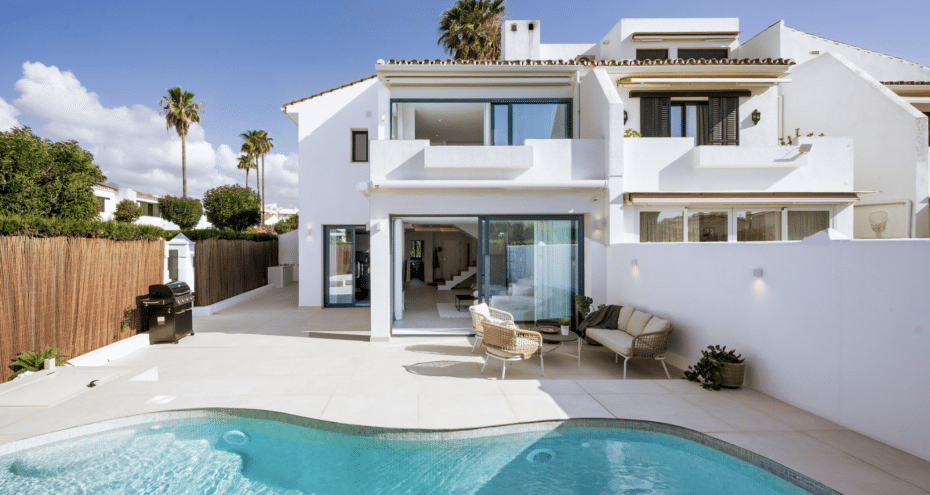 Funnily enough, Marbella's diversity in architectural designs has caused the Spanish style to become a rarer sight. However, these types of Marbella villas can be found in the beautiful neighbourhood of San Pedro de Alcantara, which remains intact and follows its traditional ways of living. If you would like to learn about San Pedro and the Spanish essence it holds, you can do so here.
DISCOVER MORE ABOUT SAN PEDRO DE ALCANTARA
Moorish Influence
Much of Andalusia's culture and architecture derives from Moorish origin, after their residing in this area for over 8 centuries. It is safe to say that much of the Costa del Sol was shaped by what the Moors left behind.
Moorish architecture incorporates elements of Islam architecture, with the likes of geometric patterns and intricate tilework, as well as prominent horseshoe arches and a large emphasis on courtyards with fountains. Ornamentation is a key aspect of this architectural design, with patterns, floral-inspired motifs and Arabic calligraphy being a recurring feature.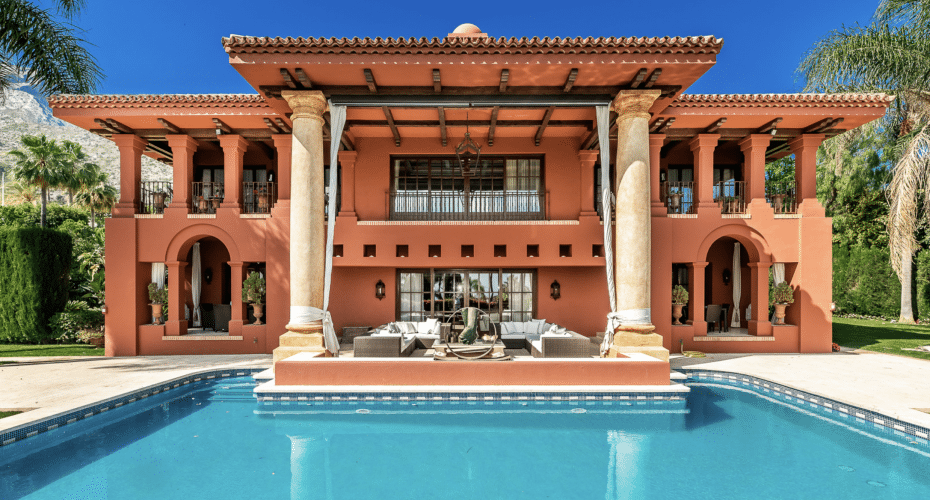 Find out more about this beautiful villa
Marbella has its own slice of Moorish Influence, with many villas along the Golden Mile encapsulating characteristics of this beautiful style. To discover all there is to know about Marbella's Golden Mile, you can learn more here: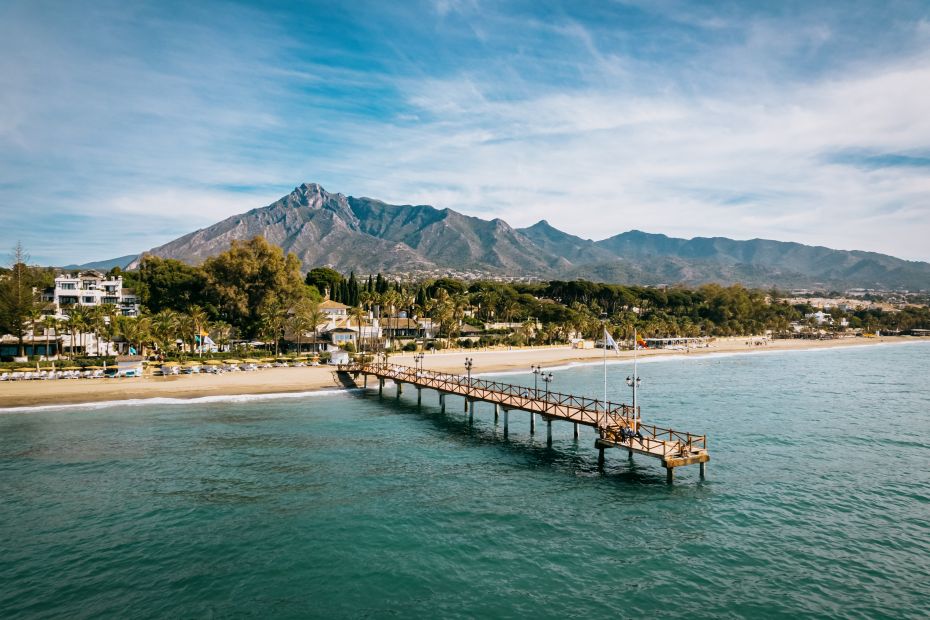 READ MORE ABOUT THE GOLDEN MILE
Pueblo Blanco
Pueblo blanco, which translates to "white village", is just that - a town made up entirely of white buildings, and most definitely a sight to behold when you find yourself on the Costa del Sol. More often than not, this architectural style can be found in towns that are nestled among the mountains, with Benahavis being a fantastic exemple.
Homes that make up this style are cosy and relatively small with a rural ambiance to them. As you may imagine, these homes are all whitewashed, arranged along narrow cobbled streets. If you would like to immerse yourself fully in this calm yet exciting architectural style, you should check out this charming villa:
Marbella villas – a place to live your dream
Whatever you desire, whatever your taste may be - Marbella has it. Allow yourself to indulge in the magic that Marbella holds through any of these architectural styles and explore our villas for sale.
Eager to learn more about the very special charms of Marbella villas? Don't hesitate to get in touch with Drumelia!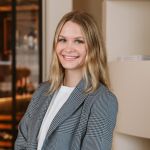 Копирайтер
Варя Синичкина
В настоящее время Вария живет в Нью-Йорке, где усердно работает над получением степени бакалавра в области творческого письма. Она родилась…