5 Reasons Why Digital Marketing Is Revolutionising Luxury Real Estate Sales
By Julia Nilsson on - 9m. reading time
It is no secret that in an age of rapid technological advancements, individuals and agencies are capitalising on digital marketing techniques to achieve their goals. Whether it is a small business or a large corporation, the power of digital marketing cannot be dismissed. In the world of luxury real estate, where extravagant properties come with expensive price tags and a smaller pool of potential buyers, adequate digital marketing becomes even more appreciated. By leveraging the correct digital strategies, luxury real estate agencies can increase visibility, engage with potential clients efficiently, and drive leads and sales. This blog will explore why social media and digital marketing are crucial to luxury real estate agencies achieving their goals and succeeding in today's saturated real estate market.
Digital marketing increases overall visibility.
Nowadays, search engines are accessible to everyone via various devices, including smartphones, tablets, and laptops. As a result, people are frequently exposed to various online platforms, including social media. And one undeniable fact about social media is that businesses can influence their visibility across social platforms. By leveraging the power of social media platforms like Instagram, luxury real estate agencies can advertise their listings to a broader audience. This fact is relevant for luxury real estate agencies, as potential buyers are almost always based abroad and may not have access to traditional print and television advertisement forms. Modernised digital marketing techniques enable luxury real estate agencies to reach international buyers wherever and anytime.
One of the most potent tools applied to digital marketing is using hashtags on platforms such as Instagram, TikTok and LinkedIn. By allowing users to search for specific content, luxury real estate agencies apply hashtags to tag their listings with keywords that match what your target audience uses when searching for your agency or your listings. What this does is not only optimise your keywords but bring valuable traffic to your website, where all listings are displayed.
Another way social media increases visibility is through the use of paid advertising. Social platforms like Facebook and search engines like Google offer various advertising options, including targeted ads displayed to users based on their geographic location, interest, and other factors such as age. By creating and promoting ads and targeting them to an adequate audience, luxury real estate agencies can ensure that their listings are seen by potential buyers who are more likely to visit or even purchase the property. This attracts a broader audience and potential buyers and leads to closing more deals in the long run.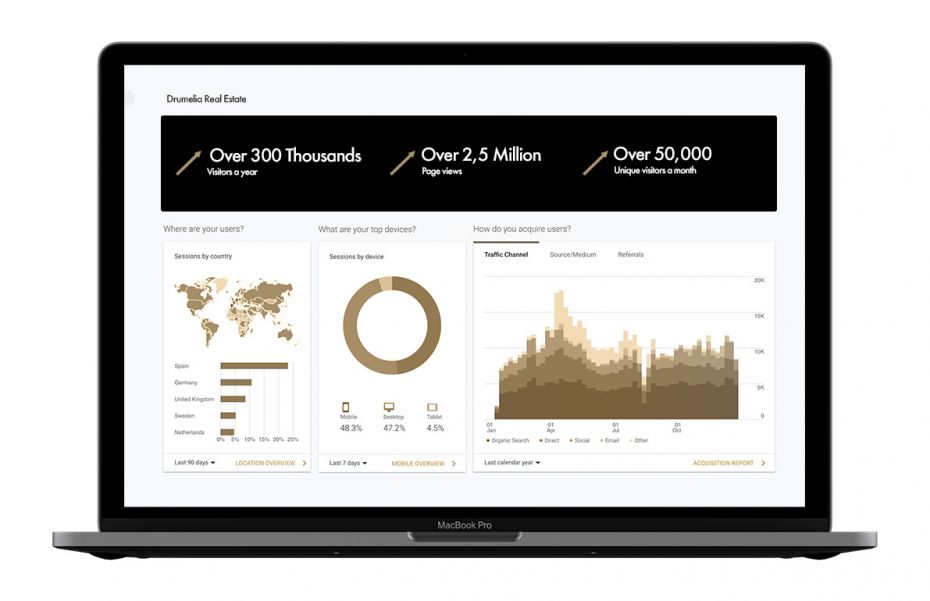 There is an increase in engagement with potential buyers.
In addition to increased visibility, digital marketing strategies can offer luxury real estate agencies the opportunity to engage with potential buyers more personally and directly. Using platforms such as Instagram allows agencies to share their listing photographs, property videos and virtual tours, allowing buyers to get a glimpse into the lifestyle of owning a high-end property. By offering a personal and interactive experience, real estate agencies can build trust, maintain relationships and close more deals. A crucial aspect of engagement on social media is responsiveness. But what do we mean by this?
When potential buyers comment on their interest in the comment section of a post or send the agency profile a message with an enquiry, the agency must respond promptly and professionally. This is because the agency can build trust with potential buyers and shows that you are committed to providing the utmost professional customer service. And considering luxury real estate agencies deal with discerning clients, it is even more essential to remain proficient and consistent with communication on social platforms.
Social media is also known to nurture relationships between individuals. And in the case of luxury real estate, social platforms help foster relationships with all clients. For example, by sharing content relevant to a previous buyer or seller, agencies can build long-term loyalty and secure repeat business for the future.
Another form of digital marketing that increases engagement is email marketing campaigns. Real estate agencies can inform potential clients about new listings, market trends, corporate updates and other relevant information by compiling a list of email subscribers and sending periodic newsletters. This also allows potential buyers and sellers to keep your agency top-of-mind.
The ability to create a Brand Identity.
In the world of luxury real estate, brand identity is everything. A brand identity helps cultivate a sense of trust and prestige among potential clients and helps an agency differentiate itself from its competitors. Digital marketing strategies and social media platforms make promoting a brand identity that resonates with luxury clients easy. Creating a consistent and powerful brand identity is essential for luxury real estate agencies looking to succeed in a saturated market.
Consistent branding across all social platforms is key to creating a powerful brand identity. What is included in this is the consistent use of the same logo, tone of voice, colour scheme, website pages and email marketing campaigns. By promoting a cohesive and professional corporate brand image, agencies can establish themselves as leading and trustworthy sources of high-end real estate.
Content creation is paramount to creating a brand identity. Luxury real estate agencies create a sense of aspirational living directed at high-end clients by posting visually pleasing photographs and videos of properties. Social platforms such as Instagram and TikTok can demonstrate your agency's personality and values, such as posting "behind-the-scenes" content of teams at work or highlighting the team's expertise through informative yet fun short videos. You can get an insight into Drumelia's brand identity by reading our blog.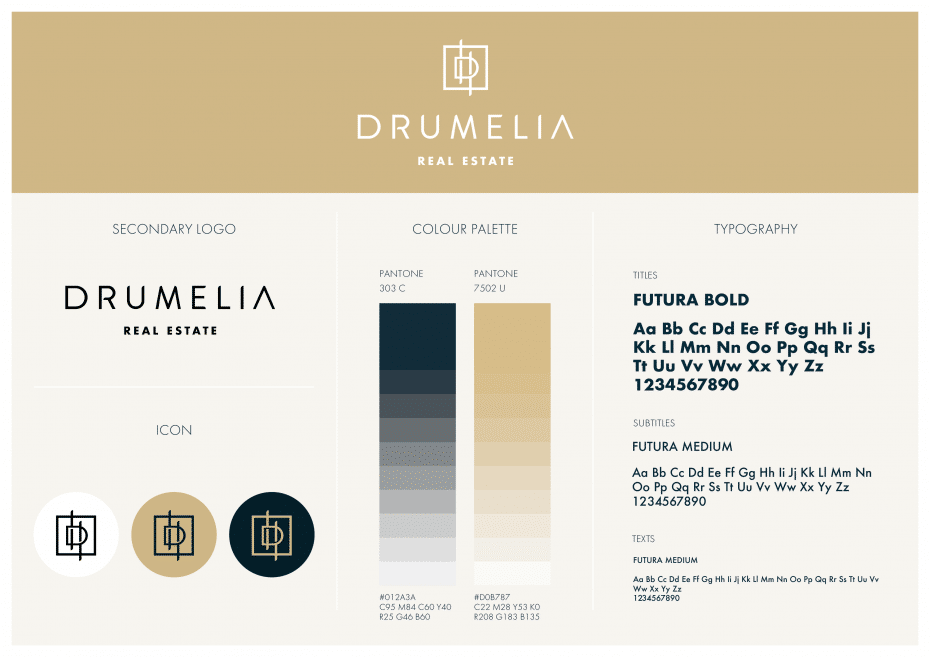 Consistently producing media content.
Rich media content encapsulates photographic, video and virtual content that effectively promotes luxury real estate. By providing clients with immersive and engaging experiences, rich media content can help promote unique features and amenities that come with high-end listings and differentiate your agency's listings from others.
Video content is the most popular and effective form of content. Creating high-quality videos helps provide potential buyers with a detailed and immersive view of the property. Videos can highlight the property's key features and provide helpful information on the nearby area and nearby amenities. Video content is also more likely to go viral, which helps you attract more potential international buyers and spreads overall awareness of your agency to other audiences. This can lead to more followers, leading to more global exposure, which leads to more clients and more sales. Creative content such as infographics, social media posts, and other visual content can also effectively promote luxury real estate. Using eye-catching and engaging visuals, luxury real estate agencies can help capture potential buyers' attention and stand out in a crowded market.
In addition to video media, luxury real estate agencies can benefit significantly from publishing content such as blog posts, articles and other visual content that can help provide clients with more detailed information on listings, the real estate market, the geographical area and much more. Creating informative and engaging written content not only helps establish your agency as an expert in the field of real estate but also aids in the organic traffic that is directed to listings, websites and social platforms.
There is an increase in Customer Engagement.
Effective customer engagement is crucial for luxury real estate agencies looking to drive sales through social media and digital marketing. By building relationships with potential buyers and providing them with personalised and engaging content, agencies can create a sense of exclusivity and luxury around their properties and attract high-end buyers.
An effective way to achieve optimum customer engagement is through personalisation and tailored services. Luxury real estate agencies can use customer relationship management (CRM) tools to collect information about potential buyers, including their preferences, purchase history, and search behaviour. By using this information to tailor the content that potential buyers receive, agencies can provide a more personalised experience that is more likely to resonate with potential buyers.
It is crucial to remember that effective customer engagement results from consistent effort and attention on behalf of the real estate agency. Luxury real estate agencies should be communicative and responsive with potential clients, providing relevant information and addressing questions in a professional and approachable manner.
A creative yet effective method that can be applied is storytelling. One can use storytelling to create a narrative around their listings, highlighting bespoke features of each property. Storytelling also creates an emotional connection between clients, the real estate agency and the property.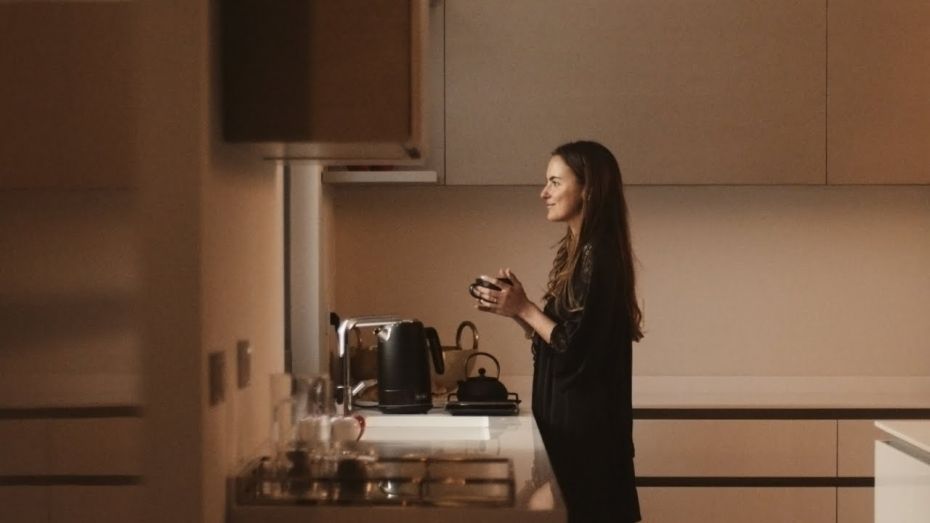 To Conclude.
Digital marketing and social media are powerful tools for luxury real estate agencies looking to drive sales and engage with clients. By creating a powerful brand identity, providing intriguing content, utilising rich media and engaging with clients personally, agencies can differentiate themselves from competitors and attract high-end clients.
But it is important to remember that digital marketing and social media are not a quick fix or a one-off solution to attracting customers but an ongoing commitment that requires time, dedication and consistency. By staying current with trends and innovative marketing strategies, monitoring analytics and tracking performance, and adjusting strategies to fit your agency's needs, you can ensure that your social media and digital marketing efforts are effective and successful long term.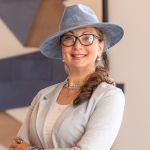 Copywriter
Julia Nilsson
Cosmopolitan since birth, Julia prides herself on being multilingual and has a doctorate degree in international auxiliary languages (Esperanto) as…