Buy top Marbella luxury villas – designed by top luxury brands
By Leon van Huyssteen on - 4m. reading time
Rolex. Porsche. Louis Vuitton. There's something reassuring about a luxury brand.
A guarantee of quality, a very select image, instant recognition like a trusted old friend. But what if luxury brands take it one step further? Designing a special life around you with a premium physical space to live in? Right now, one place is leading the charge in "branded living" developments. Truly putting Marbella luxury villas in a class all their own.
Read on to see what you can expect, and how much there's to enjoy.
Karl Lagerfeld Marbella Luxury Villas
Five spectacular villas form this luxury development on the Golden Mile. Combining Lagerfeld's love of aesthetics with peerless design, Lucky 7, Icon, Runway, St. Germain and Ramatuelle – as the villas have been named – will soon represent Marbella luxury living at its finest.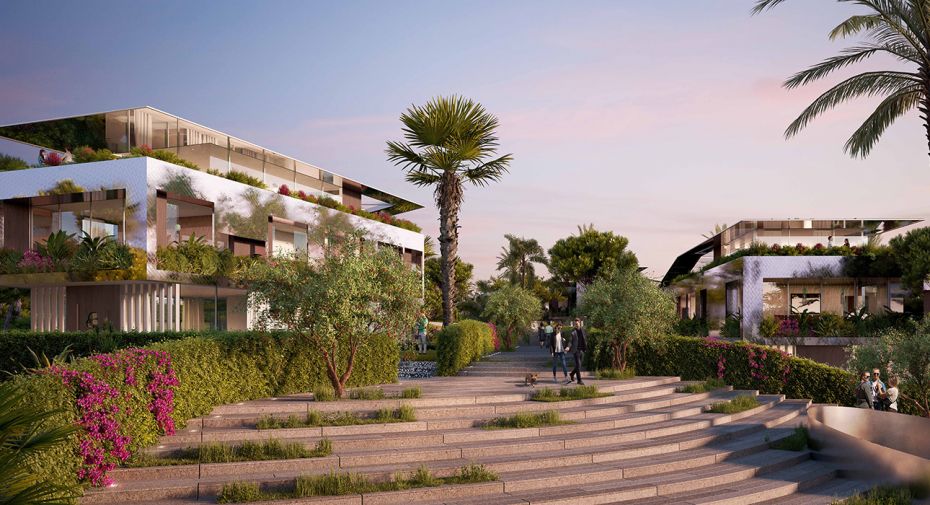 Situated between mountain and sea, the villas will embrace sustainability as it melds living spaces with nature. Inclusive to this prize development, the villas will each feature a signature swimming pool, sculpted garden, cinema room, and spa.
At the official groundbreaking event in November 2022, guests were greeted to Marbella's first nightly drone show. Giving a hint of the spectacle to come.
Villas are still available, with handover scheduled for the third quarter of 2024.
La Alquería development: a collaboration with Lamborghini
Comprising a living complex of 53 villas with a private pool for each, this development is poised to set a luxury living standard of its own.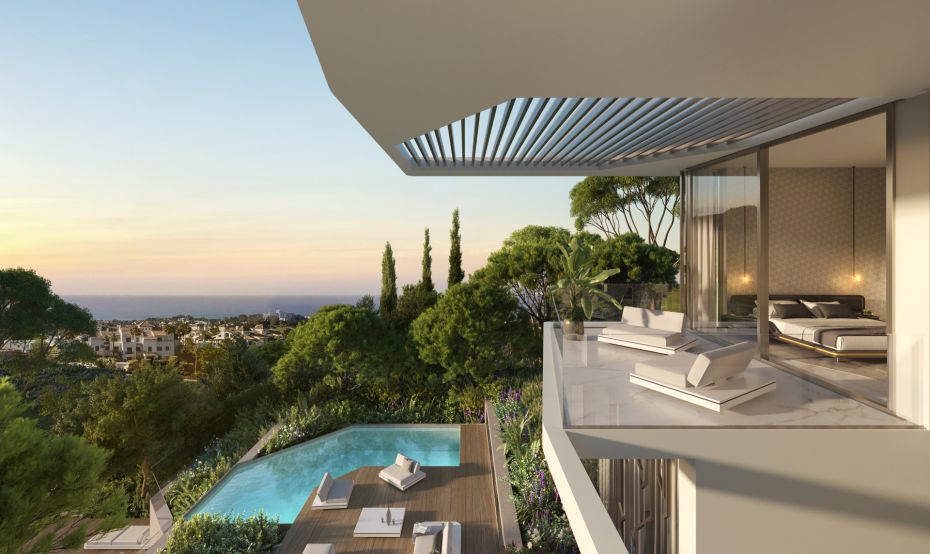 Co-designed in collaboration with the iconic Lamborghini brand, these Marbella luxury villas come with spacious rooftop terraces, infinity swimming pools and finely landscaped gardens.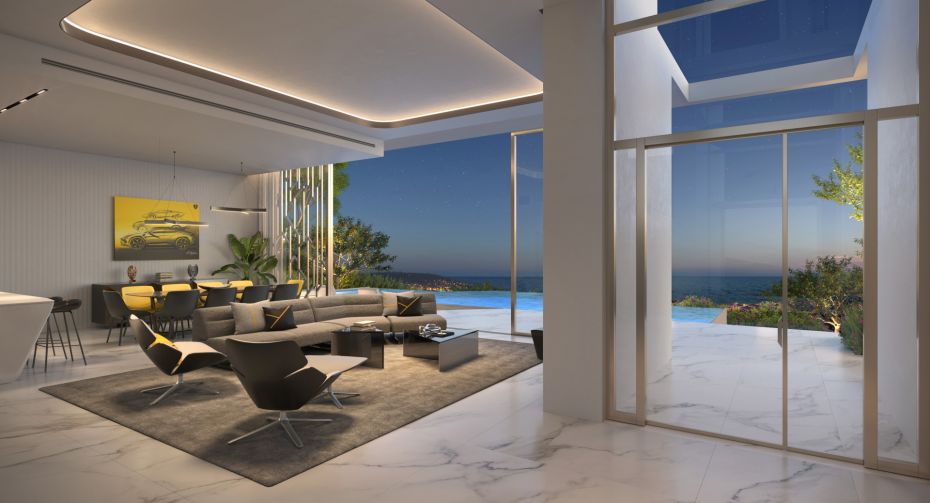 Set to hit the market in January 2027, the setting of this development brings several worlds together: as the diverse municipalities of Benahavís, Marbella and Estepona meet right in La Alquería.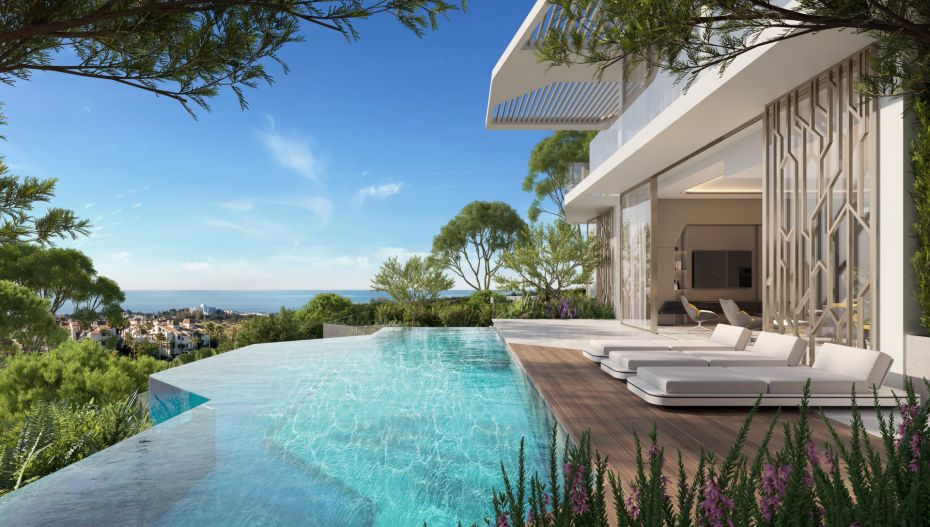 The villas are priced between from € 3.600.000 to € 8.400.000 and form part of an eco-friendly development that delivers delightful views, exquisite modern design and state-of-the-art amenities.
More design styles are also available: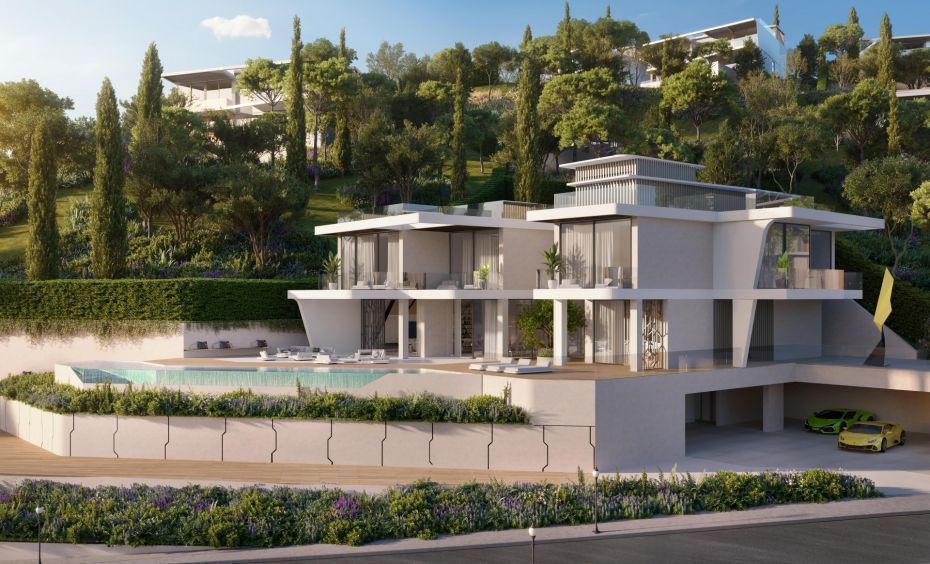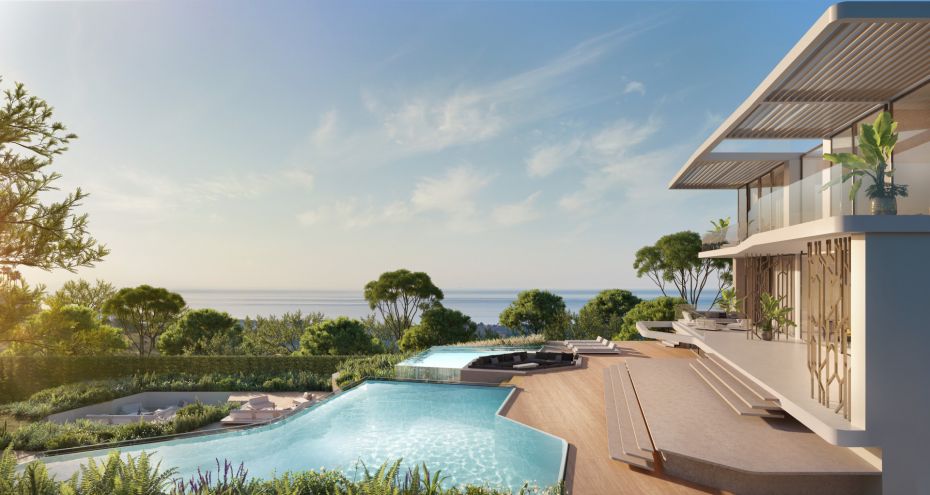 Created for people with exquisite taste, these luxury living residences offer just that: luxury. And rare refinement you can call home.
Here you can learn even more about these trend-setting Marbella luxury villas.
EPIC by Fendi
This tailored and unique private development consists of 3 independent phases of duplex apartments and duplex penthouses. It takes the qualities of the famed designer brand to deliver deep levels of luxury on the Costa del Sol.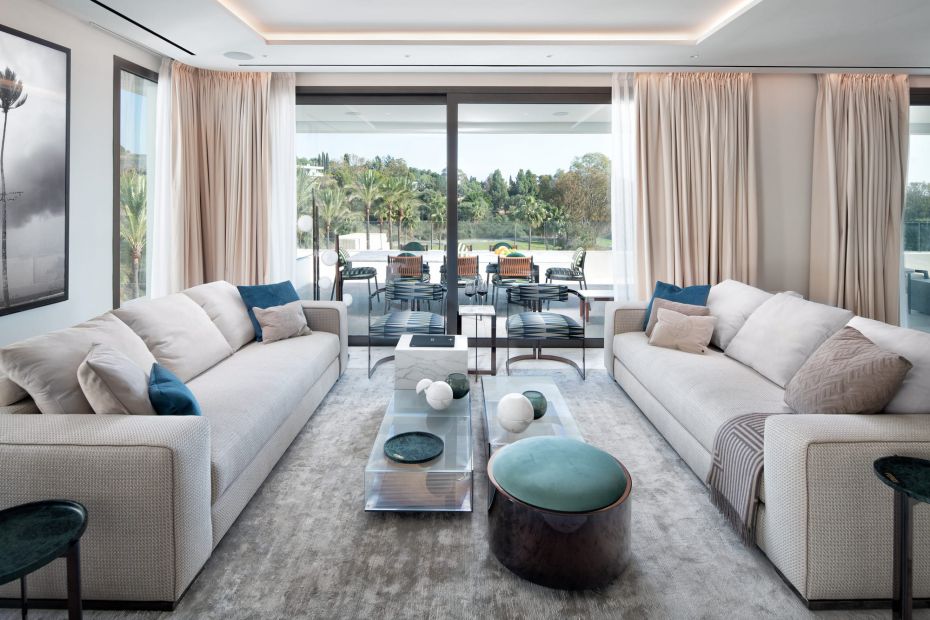 Besides beautifully equipped living spaces boasting all the comfort and craft you can imagine, the development offers many luxury amenities. Here are just a few:
EPIC Sports Centre
Basketball court
Luxury Communal areas
Virtual Golf Simulator
Spa, featuring a 25 meter pool
To visit the show flat, named Sky Villa, please visit their contact page, which displays an image gallery of these unique Marbella luxury villas.
Elie Saab Villas
Also located on the Golden Mile, this villa development effortlessly fuses views of mountain, sea and surrounding greenery into one elegant whole. And that's no accident. International design icon Elie Saab has been brought on board to meld aesthetics with architecture, focusing on the interiors, which blend verticals and horizontals with understated elegance.

Set over 1000 square meters across several levels, the villas signify taste while never neglecting functionality. Security in the living complex is unmatched, with a central security point and interconnected system in place.
Besides boasting appliances by Gaggenau, these Marbella luxury villas each include a gym, sauna and jacuzzi.
Think design redefined, for next-level living.
Here you can see more stunning Golden Mile properties.
The Gallery, by Minotti
As the name suggests, this gated community represent pure artistry – both in spirit and design. Its 33 villas contain 4 or 5 bedrooms, each featuring approximately 800 square metres of living space arranged across three floors.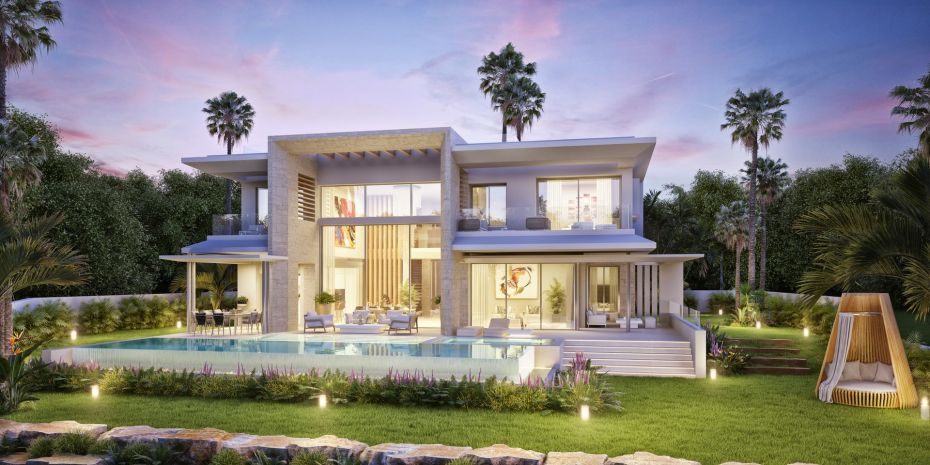 Designed to tailor-made perfection, 4 types of villa designs are available: Pollock, Klimt, Monet and Van Gogh. Artistic indeed!
But living in The Gallery isn't about aesthetics only. It fosters a sense of community, creating a playground for like-minded people who value luxury. An Owner's club, reception area, concierge service and spa are but a few of the amenities that make this Marbella luxury villa development one to watch.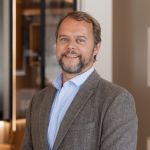 Copywriting Manager
Leon van Huyssteen
Leon has written for a broad range of brands in several agencies and countries. Promoting everything from startup brands to…