Villa Cullinan is sold – What are now the best luxury villas available for sale in Marbella?
By Salma Hwedi on - 5m. reading time
The end of April of 2021 was marked by the stunning news of the sale of the famous Villa Cullinan. Many of you are probably familiar with this unique property in Zagaleta, worth 32 million. Now that villa Cullinan is sold, we welcome to the market 'Villa Enso', which is set out to be the most incredible villa ever built in Marbella. Read all about it here! 
Even before it was officially released for sale, Villa Cullinan has named the best villa in Spain, and afterwards the best villa of Europe by European Property Awards. Villa Cullinan has become a landmark property not only in the Marbella property market but also famous all over the world. But, most importantly, this truly unique home has finally found its lucky owner.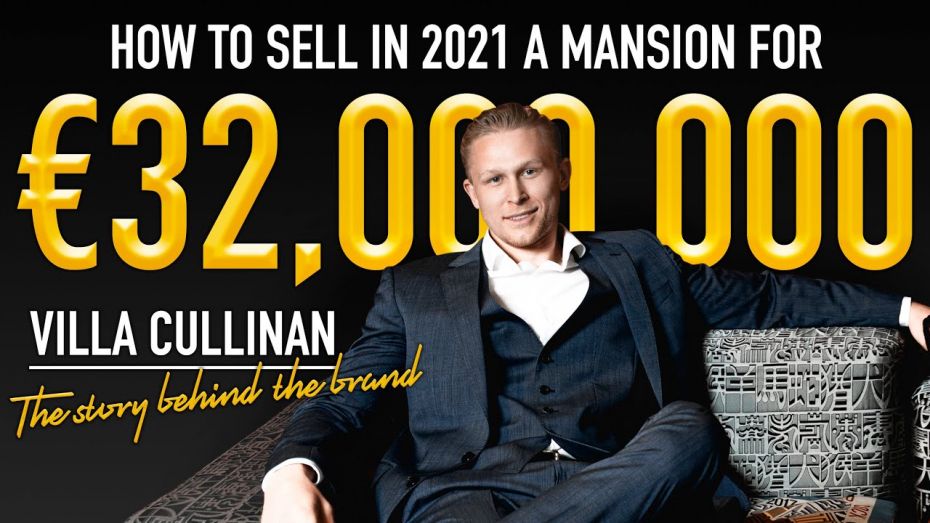 The question arises: "Are there any properties on the Marbella real estate market right now that can match the beauty and quality of Villa Cullinan? And our answer is unequivocally positive. Today we will tell you about the best properties for sale in Marbella and their unique features.
Villa El Nido, Cascada de Camojan (D2313) - €21.900.000
Set amidst a picturesque green landscape in the foothills of the Sierra Blanca, overlooking the Mediterranean Sea and two continents, this architectural gem completely covered with travertine marble, was designed by renowned Madrid architect Joaquin Torres. It is a truly modern property that has incorporated the most daring engineering and design solutions, while still retaining its elegance and welcoming feel. No wonder this mansion is so harmoniously named 'El Nido' (The Nest).

Special mention should be made of the 6,466m outdoor area with its manicured gardens, its own tennis court, an impressive heated infinity swimming pool 23*9 meters long, hidden barbecue, cosy lounges, and dining areas.
The grandiose 3.152 m² mansion attracts attention with its innovative design and impressive open spaces. The finest eco-friendly materials have been used throughout 8 bedrooms, each with its own individual style, impressive private offices, a minimalist kitchen, separate guest apartment, a modern glass wine cellar... And also the ground floor with a magnificent SPA area with natural light, sauna, steam bath, cold tub, gym and beauty salon.
This work-of-art house has also been designed around another work of art, sculpture by leading Belgian artist Arne Quinze, named 'Pulse'. It is a 15-metre long steel structure, a red heart forming an imposing focal point and a visual link between the various parts of the house, sounds fascinating, doesn't it?
More info about Villa El Nido, Cascada de Camojan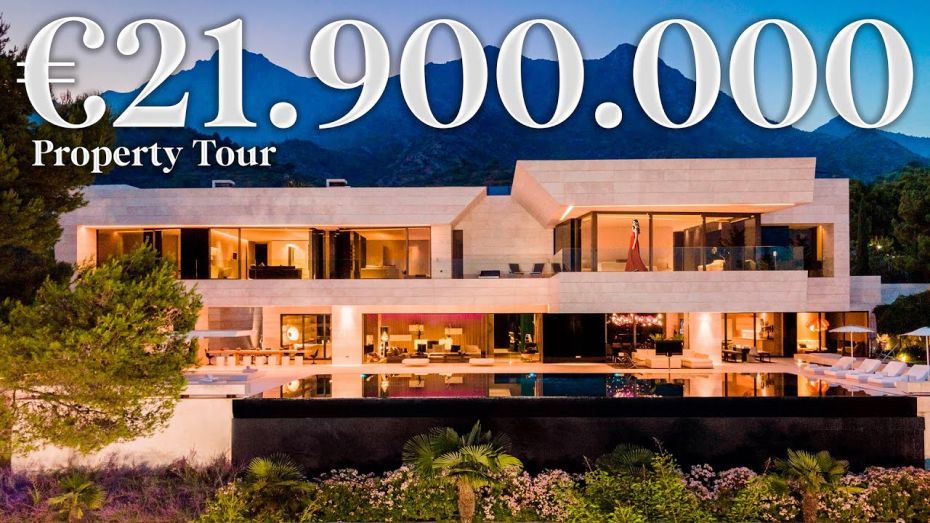 Villa in La Zagaleta (D2335) - €23.000.000
The next stunning property we would like to showcase occupies a prime location in one of Europe's most exclusive urbanizations, La Zagaleta. The majestic 1.925 m² villa, surrounded by the beauty of the natural surroundings, offers fascinating views of the Mediterranean, Gibraltar and Africa as soon as you step inside.

An original staircase provides access to the upper level where there is a spacious master suite with two bathrooms, dressing rooms and a private terrace. On the same level are two guest bedrooms.
The villa's extensive landscaped outdoor area with an infinity pool and superb facilities include a spa, gym, impressive indoor pool, cinema room and wine cellar, offer an abundance of options for spending quality time with family and friends. And the guest apartments, independent staff accommodation, covered and uncovered parking are definite advantages.
Quality materials, cosy design, attention to detail, stunning bright spaces and a quiet secure location are all about this unique home.
Villa Ibiza Breeze (D1145) - €14.500.000
Ibiza Breeze has become an iconic house for many on social media for its distinctive design and grandeur. This fabulous house is situated in a privileged elevated position on the largest plot of all new villas of the area of La Zagaleta - 8.612 m2, surrounded by majestic pine and palm trees. It captivates immediately - with its unforgettable facade, elegant contemporary design, fantastic panoramic views of the Mediterranean sea, Gibraltar, Zagaleta's famous Golf Course and peaceful lake.

The property has everything for the most comfortable and luxurious life: 9 beautiful bedrooms and 9 bathrooms, spacious living, dining and dressing areas, a modern kitchen with its butler's pantry, cinema room, spacious garage perfect for displaying a selection of your favourite cars. And also worth noting is the stunningly huge zero-edge outdoor and indoor swimming pools.
More info about Villa Ibiza Breeze, La Zagaleta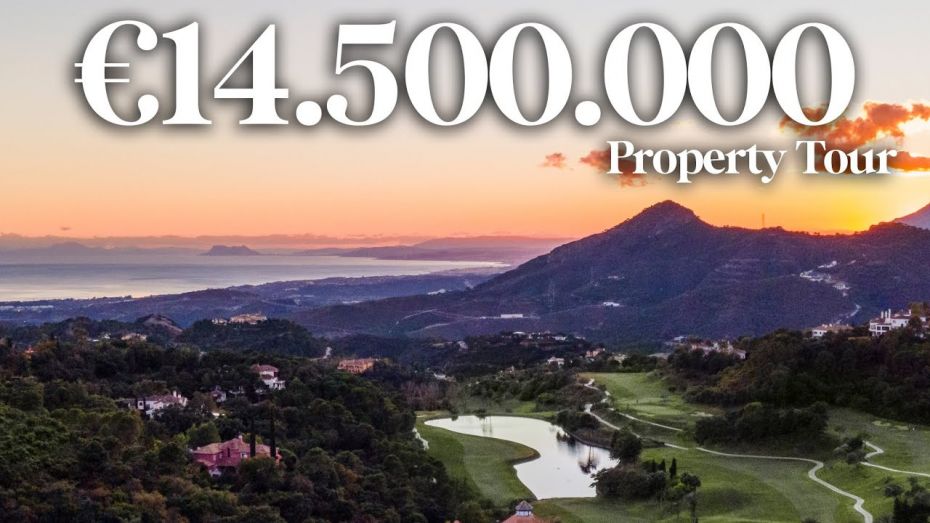 Villa Enso in La Zagaleta - €34.000.000
This property is proof that the Marbella property market has something truly exclusive waiting for it.
Listed exclusively with Drumelia, a 3.500 m² majestic, modern villa worth over €30.000.000 located on an impressive 6.800 m² plot with the best views La Zagaleta can offer is currently under construction, due for completion in 2022, but is already considered one of the biggest and best properties on the entire Costa del Sol.
*At the moment we have this exceptional villa off-market, but we can say that we have high expectations for this property and look forward to sharing more information and photos with you soon.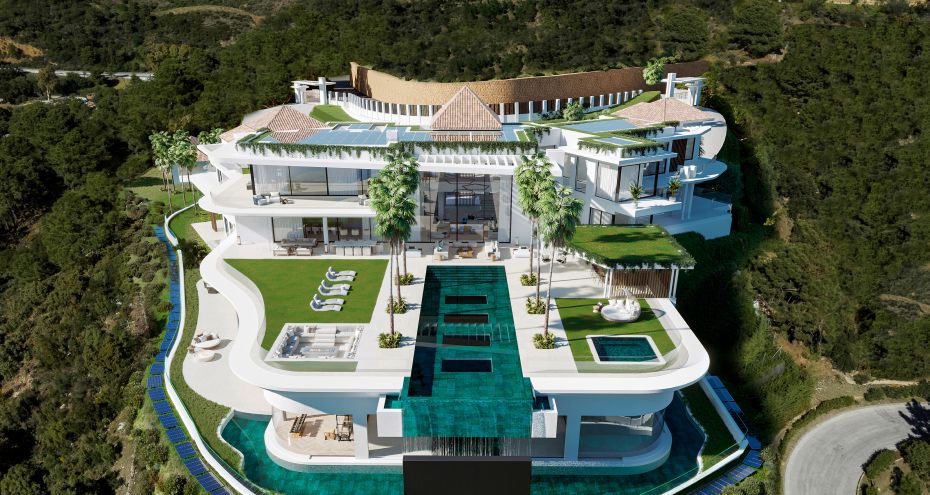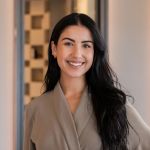 Collaborator Salma Hwedi