Cost to build a Luxury Villa in Marbella
By Salma Hwedi on - 3m. reading time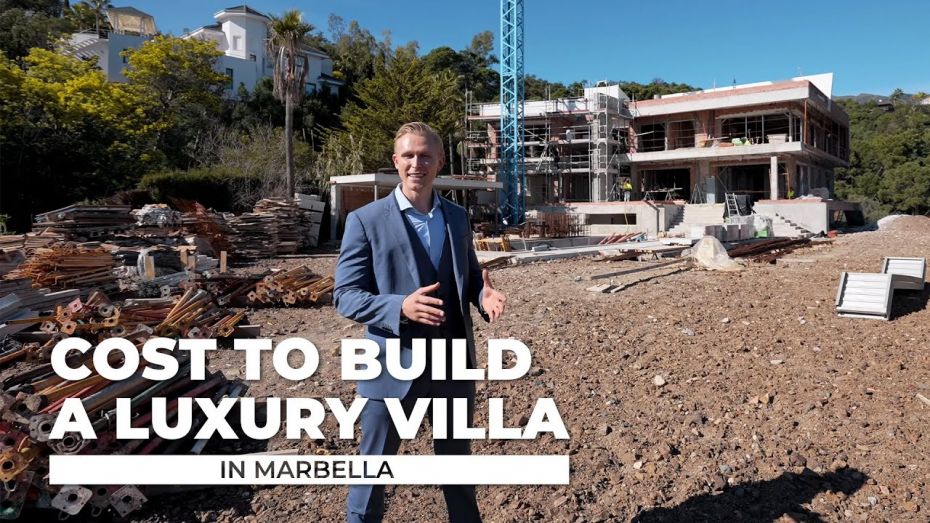 A lot of clients ask us if it's better to buy a house in Marbella or to build one. So I'll give you an approximate and very brief estimation of building costs on this land, for example, because real figures depend on a million factors to discuss. 800m2 + basement, that's around 1.200m2 in total. You're looking at a minimum of 2.000 euros per square meter if you want good quality. So that's 2.4 million euros, plus a retaining wall of around 300 thousand, 100thousand on the landscape, let's say another 100 thousand kitchens, furniture I'm not gonna mention because it can cost 100 thousand or 1 million, depending on brands and level of equipment. So that's 2.9mln, but you got to add all the architect's fees, licenses, project management, insurances, geological studies, permits, taxes (thas a big one) and, many many more. Roughly all that will sum to 600 thousand, so we are at total building cost 3.5mln euros and let's say the land for the purpose of the experiment cost us 3mln + taxes and purchase costs as well. So total cost to round it up a little bit, 7mln. That's without furniture, and just under 3 years of time don't forget. Well, you build the house in 18 months, but you've got lots of other steps and every single one of them, involves serious time, believe me!
We had the pleasure to develop in Zagaleta from the ground's villa Arcadio that won the prize of the best villa in Europe in 2016 and it is a tough job I tell you, but also very gratifying. Drumelia did the project management and I was at the building site every week for two years! It was an amazing experience! Building can be stressful, and the result depends on you! But, a house such as the one I described now in Zagaleta with this kind of views, probably could have a realistic selling price of just under 10 million. Probably listed at a higher price too. So, there you go.
Currently, I can count 10 new projects intended for sale, being built, or about to start building at this moment. So that's great news for anybody searching for a new modern house. Of course, they are all modern. Prices vary between 5 and 30 million, and the most advanced will be delivered this summer, so stay tuned!
On another note, did you know that all houses are separated by protected nature, with centenary oak trees, where nothing can be built, and these passages are used by animals to walk around all Zagaleta? So your closest neighbour is actually very far away! Which no matter how friendly they are, is always nice!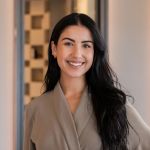 Collaborator Salma Hwedi
Marbella plots to build a Luxury Villa