Selling process guide in Marbella and Spain
By Artur Loginov on
If you are selling a property for the first time or someone that has been through the process of selling a property before, the concept of selling may seem a lot more intimidating at first and can even ruin a time meant to excite you. This is why we have created this in-depth guide for you to follow throughout the sales process and to inform you of what is to be expected during the sale and facts you should consider before putting your home on the market.
01: Find a reliable real estate agent in Marbella
The value of utilising the services of an agent throughout the sale process cannot be overstated, as an agent brings their knowledge, expertise, and professional network to the table from the beginning. And ultimately, real estate agents raise the success rate of any sale thanks to their professional attributes.
When looking for an agent, it is crucial that you feel comfortable with who you decide to hire. The more comfortable you feel with an individual, the easier it will be to communicate with that person and speak freely without hesitation, so having a professional yet honest and open relationship with your agent will benefit the success of your sale process.
And, choosing an agent with a reputable background and plenty of experience in the field will also benefit the sales process and make the time you spend with your agent productive with no wasted time. We also recommend searching for agents who have experience selling properties where your home is located so you are reassured of a higher success rate.
What's more, your agent must be well-versed enough in the real estate market to evaluate your property adequately, and they will be able to offer a realistic evaluation of your property in the current market. For example, they can give an appropriate value according to the property's measurement in m2, the property's location, the type of views the property boasts, the quality of the material used to build the property…etc.
Finally, your expectations from the sale process must be made aware of from the start so that they are met with no disappointments or misinterpretations. At this stage, it is also fundamental to make facts known, such as whether or not the house will be sold unfurnished, wholly or partly furnished, what will be included in the sales inventory if any outstanding works are completed in the home…etc.
Feel free to ask your agent as many questions as you like. Agents are on your side; they are there to resolve all issues and hesitations you may have and are at your disposal whenever you need them.
Some questions may include the following:
How much have you sold in the area?
How much should my property be evaluated for?
How many other properties are you dealing with?
What is your success rate?
How will you handle viewings?
Once you have established your expectations and reviewed your questions, your agent will be able to provide you with fair market appraisals, a list of property prices that have recently been sold in the area, and, most importantly, they will be able to share helpful information about the Marbella Property Market, and more specifically, information about the area you are selling in.
During this phase, we recommend you ask your agent (or lawyer if need be) to inform you of all the costs and taxes applied during and after the sale. From our experience, a seller's downfall is needing adequate information surrounding the general costs and expenses they will face during the selling process. Therefore, ensuring all of the appropriate information is presented to you before putting your property on the market is highly recommended.
We have an article on why you need a real estate agent that you can read on our blog.
02: Preparing your Marbella home to sell
Preparing your home is arguably the most important and demanding step in the sale process, as it is the step where vital factors are considered when estimating if your home will sell and how much it will sell for.
It is essential to remain realistic when it comes to the evaluation of your property. Remember that during the negotiation process, there will be time designated to discuss your property's listing price. We also recommend that you be careful when comparing the price of your property with other listings on the market, as online prices can sometimes be quite far from the actual selling price agreed on. This is because, sometimes, the actual price is offline and is only known by those involved in the sale process.
You should pay particular attention to the details of your home because the better it is presented, the higher the chances of your home increasing in value and, ultimately, attracting more buyers.
Although your agent can more than inform you about the current market, doing your research informs you on how to present your home successfully. Being well-informed will help the process run smoothly. Independently researching real estate portals will allow you to compare your property to others in your area. We also advise reading the latest market report, so you can get a feel for what is selling in your area, how much for, who is buying in your particular area, and much more.
Staging your home
After researching, your priority is to concentrate on staging your home for viewings. Take it from us when we say that many sales fall through due to a property being poorly presented.
Decluttering your home is always an excellent first step for preparations, as it instantaneously makes the house appear neat and inviting. All personal items, such as photographs, jewellery, and toys, are recommended to be removed and stored out of sight but are not essential. Decorative pieces that are also very personal and specific to your taste should also be removed, as well as worn-out pieces of furniture that could tarnish your home's finished look.
Creating a snagging list is also recommended. Snagging is checking for minor faults that must be repaired, which is ideal for locating faults from paint chippings to leaks and heating faults; it also allows you to ensure all appliances, from hot water to electricity, are in order.
It is paramount that issues such as these are rectified whilst preparing your home to avoid any issues further down the line. We also advise you to complete a fresh coat of paint and floor polishing and hire a professional cleaning company to clean your property thoroughly before viewings.
Once your home is physically ready to be presented for viewing, it is a good idea to commence the property's inventory. It is paramount that this step is completed before viewings as it can affect the outcome of the negotiation phase. From our experience, a sale can fall through if inventory and extras are not in alignment with what was initially agreed. Therefore, ensure your inventory is up to date and finalised when putting your property on the market for viewings.
As your agent is experienced with property viewings, they could give you their expert opinion and recommendation on how to stage your property.
03: Listing agreement and exclusive contract
The listing agreement is a document handed by the agent to you to sign, and this will determine factors such as the type of listing agreement is entered into, the time period the property will be for sale, the listing price of the property, commission terms, how the agent will be paid once the property is sold…etc.
Marbella has an open real estate market, meaning the vendor can list their property with several agents and agencies. And whoever is the one to sell the property is entitled to the sale commission.
This is a standard way of proceeding with a sale in Marbella and is a viable option for those willing to be in active communication and coordination with various agents. Working with several agencies or agents on a sale will result in various approaches to marketing your property, which will differ significantly in quality and quantity, depending on each approach. However, this is still a popular option for vendors.
If you decide to promote with various agencies, we advise you to actively control how other agencies promote your property online. In some cases, agencies might opt for publishing your property on the same portal, allowing it to appear several times. Therefore, we advise you periodically review your property's exposure on portals such as Idealista or Fotocasa.
Another option that we recommend is that you take care of the marketing assets of your property. That way, you can control how your property is presented on the market and ensure that the marketing quality meets your standards. Then, you can share your material with all agencies, allowing you to feel reassured about how your property is being professionally presented on the market.
When selling a property, many vendors have opted for signing an exclusive right to sell with an agent or an exclusive listing contract with an agency. Exclusivity means that the primary focus will be your property. Your agent will work solely to ensure it is perfectly marketed. They will work alongside you throughout the marketing process so that you can give your personal input into how your property will be presented. The agent will also share the marketing material with other agents and will be able to control all marketing and viewing actions on your behalf.
An exclusive contract allows your property to be uniquely marketed with bespoke branding rather than having various advertisements from agencies in different formats and approaches. Having one marketing stream with specific strategies curated for your property avoids unnecessary miscommunication and misunderstandings between yourself and other agencies. For example, the price of your property is different on several portals.
Another pro of having this contract is the curated branding and advertisement tailored to your property, allowing it to be seen under a new scope and creatively presented both online and offline. This also makes the property seem more exclusive in the eyes, which, in turn, gains the property more attention and recognition on a larger scale.
You must note that none of the options mentioned above are better than the other, and none guarantees the sale of the property more than another. It is recommended that you choose the option that you feel is best for yourself and your property. Your agent will also be able to give your their professional opinion on what method may work in your favour.
04: Marketing your Marbella property to sell
Along with your agent's expertise, marketing your property successfully is the main reason a property sells; that is why it is essential to have adequate marketing strategies in place.
In Marbella, the agent or agency is typically responsible for providing the budget for all marketing actions, no matter if it is a conventional or exclusive listing. Although, when it comes to an exclusive property, there is a higher chance that the agent will invest more money into marketing your property, which can increase the likelihood of a sale. This is mainly because the more money invested, the better the marketing quality. And better marketing means better exposure and more attention on your property. You can ask your agent to increase the marketing budget. Still, vendors can always put their own money forward as a bonus on top of the expenses the agent covers to invest more in marketing and produce better results.
Drumelia has proudly handled all marketing material in-house and has all the costs covered. We have implemented our 7-Day Standard strategy for all listings, which entails having all marketing complete within 7 days of the first action. This strategy is what has come to separate us from all other real estate in Marbella. If you decide to sign exclusively with us, we will cover all costs and ensure that nothing but the best will come from our marketing. And your property will be flawlessly presented and will be sure to stand out.
Drumelia Real Estate is acknowledged for providing award-winning marketing strategies to our clients. Our work ethic surrounds creating unique marketing strategies that fit the property in question, ensuring the marketing assets produced are individual and never replicated.
Our in-house expert team is fully equipped to transform the visual representation of your property. We take professional and industry-standard property photographs and videos to show your property in its best light. We also provide VR and 3D tours executed with the latest technology for those who cannot physically attend the viewings.
We also fully utilise our robust online following and globally recognised social media channels to promote your property, such as filming and publishing Drumelia Property Tour on our acclaimed YouTube Channel. Our team will also design and send bespoke mailings to our clientele, further promoting your property.
Once the marketing assets are photographed or recorded, consider organising an open house for large-volume viewings. This is a great way to have your property recognised through advertising and word-of-mouth.
05: Viewings to sell a property in Marbella
Property viewings are imperative to the sale process as they give people a natural feel for the property. Before any marketing actions, the house must be physically prepared. What we mean by this is that the house should be immaculately presented for photographs and videos to be taken. Also, if there is any work being done on the property, this must be made known and finished before any marketing actions take place.
Before the first viewing takes place, let your agent know what you love about the property most and the elements you would like them to highlight about the property when viewing it with a client, as you are the one who knows your property best. It is also recommended that you run through the property with your agent once more, so they acknowledge all there is to know about the property.
Of course, your expert agent will be prepared to take as much of your comments into consideration when passing on your notes to potential buyers.
You should give your agent as much flexibility as possible with viewings. You never know when a highly-potential buyer will come to your doors, so allowing your property to be viewed flexibly and regardless of date and time will mean a higher chance of an offer coming in and, in turn, a sale completion.
From our experience, avoiding attending the viewings with clients and your agent is always best. For one, as the homeowner, you are emotionally connected to your property, which means you could potentially over-enthusiastically sell the house, and that can come across inadequately. You could also overwhelm potential buyers with information about the property that may be irrelevant. And finally, if a potential buyer wishes to talk about what they may not like about the property, they will not feel comfortable letting their opinions be known if you are there.
Virtual Tours have become more prevalent in recent years. From our experience, many serious buyers are opting to purchase properties simply by viewing them virtually. Therefore, we do recommend that you and your agent accommodate these viewings. However, you must do your research and ensure that, before the virtual viewing, you learn more about the client and how serious they are about your property. That way, you can ensure that the viewing will be a good use of time.
You pay an agent for this, and they are trained to show and sell a house professionally. Leave it to the experts. After all, your agent will let you know how the viewing went and inform you of their initial impressions later.
06: Negotiation with the property buyer in Marbella
During this phase, your agent's knowledge and experience will come to fruition. Your agent will begin to present you with offers from potential buyers. It is helpful if you have a civil relationship with your agent, as they can help you make a more informed and adequate decision on which offer to consider.
Your agent will also provide feedback on all viewings that took place and compare them to previous successful viewings and sales to help further make a more informed decision on the offers. A good agent will not obligate you to accept a specific offer but rather guide you through your options and offer professional advice.
For example, say you were in the process of having a home cinema built whilst your property was on the market and being viewed, and you agree with a potential buyer that you will cover the costs and finish the home cinema before the sale. If they have yet to be made aware of how the cinema will be made, what materials will be used, and how much seating they will be, the potential buyer may have certain expectations for how it will look. However, they could become disappointed with the outcome and feel cheated, so much so that they could retract their offer and terminate the sale.
Therefore, before accepting any offers, you must establish the inventory and all property information. We also recommend that you establish a budget for this type of situation that is agreed upon by the buyer. That way, the buyer could agree to pay the difference to increase the quality of what they are getting, rather than simply agreeing to include a cinema in the home without establishing a budget.
Contract Signing
Once you and your agent have revised the offers, you will make an informed decision on which offer to accept, along with the price. Your agent will then prepare a reservation contract to be signed, which will include all terms agreed upon during the negotiation. This will then commence the contract signing phase led by your agent. We also recommend hiring a lawyer for this stage of the sale process to revise the contracts and ensure everything goes as swiftly as possible.
Your agent will be in touch with your lawyers to organise the signing of the reservation contract between you and the buyer and the reservation fee. Following this, the buyer will sign a private contract and make a payment that equals 10% of the purchase price.
Unless exceptional circumstances apply, the reservation fee and 10% downpayment are typically non-refundable. This is also a binding contract between both parties, meaning you cannot terminate the sale without assuming financial penalties applied by the buyer. The contract is also subject to legal and technical due diligence. This means that if either due diligence takes a while to complete and has negative results, the buyer is entitled to terminate the deal and be reimbursed with the money paid without any penalties.
07: Closing a sale of a Marbella property
Once the initial contracts are signed and the final legal prerequisites are met, your agent or lawyer will walk you through the rest of the process and prepare you to sign the closing documents.
All parties involved must attend the signing of the title deed at the notary's office. This signing allows an immediate transfer of possessions, and full responsibility for the property is passed to the buyer, meaning the legal ownership of the property is transferred. The payment to purchase the property is also made simultaneously via the agreed payment terms. Once the property is officially sold, your lawyer will ensure that all payments are completed and that the ownership transfer has been registered.
Drumelia Real Estate Agents will be by your side from the very beginning, utilising their knowledge and expertise in the Marbella Real Estate field to ensure that your sale is completed swiftly and successfully. Our agents will be at your disposal whenever you need them. Our priority is to ensure we meet your expectations, give you the best advice available, listen to your needs and goals, optimise your home and be there for you every step of the sale.
Take it from us when we say your trust in us will be evident through the results we will deliver from the start and that our success depends on your, so let us succeed together.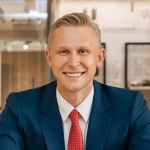 CEO & Partner
Artur Loginov
Artur Loginov is the CEO and proud Partner of Drumelia Real Estate. He has over a decade of knowledge and…