5 reasons you need a Real Estate Agent to Buy your home
By Salma Hwedi on - 6m. reading time
Buying a home can be an exciting experience, but it can also be overwhelming and stressful. That's where a real estate agent comes in. Our previous blog post discussed 5 reasons you need a real estate agent to sell your home. We will focus on why you need a real estate agent to buy your home. Whether you're a first-time homebuyer or a seasoned pro, working with a real estate agent can make all the difference in finding your dream home and navigating the complex home-buying process.
5 reasons you need a real estate agent to buy your home in Marbella.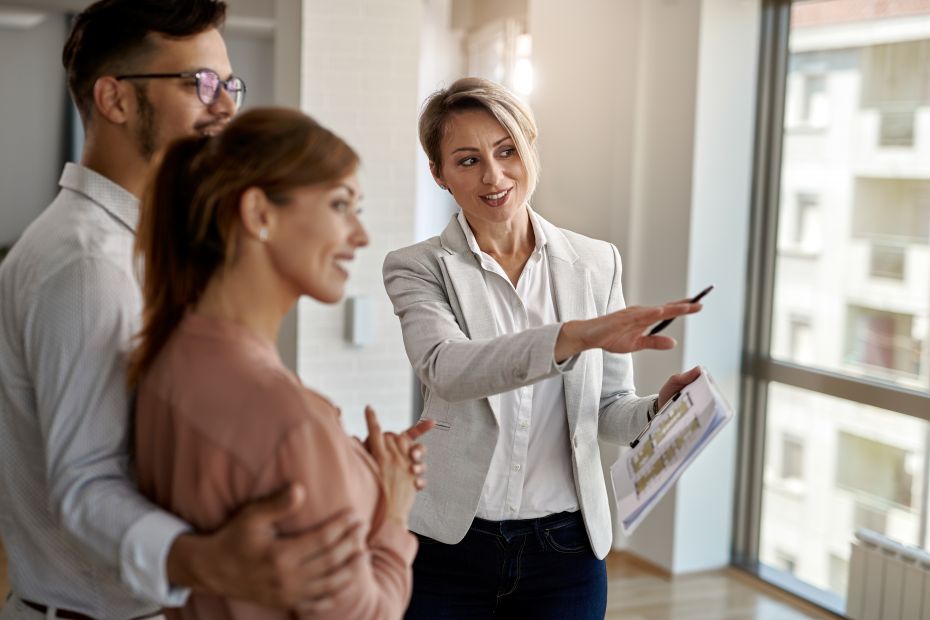 The power of searching
Real estate agents can provide invaluable assistance in the home search process by offering an unbiased perspective and helping buyers achieve their purchasing goals within their budget. Unlike buyers searching independently, real estate agents can quickly and efficiently locate properties that match a buyer's specific criteria. While the internet offers vast information, real estate agents have access to internal resources and an extensive network of listings, giving them the most up-to-date and comprehensive information on the properties available.
Furthermore, real estate agents can often find properties not actively advertised or listed on public websites, known as "off-market" listings, providing buyers with access to exclusive opportunities. They can also tap into their professional network to uncover homes that still need to be listed on the market. By working with a real estate agent, buyers can take advantage of their extensive resources and industry connections to find the perfect home in a timely and efficient manner.
Knowledge and experience
Real estate agents play a critical role in determining a client's needs in the home buying process, taking into account factors such as the property type, purpose of acquisition, infrastructure, neighbourhood, orientation, property taxes, rules, and commutes. They help clients avoid wasted time and focus on properties that meet their specific requirements.
In addition to helping clients navigate the process of finding a home, real estate agents are also a valuable resource for questions about local amenities, utilities, zoning rules, contractors, and other factors influencing a purchase decision. With their extensive knowledge of the search area and neighbourhoods, agents can help identify properties that may have been overlooked and direct buyers toward homes within their price range.
Real estate agents are also trained to identify potential issues with a property that may be overlooked by the average buyer, such as furnace issues, leaks, mould, insect issues, roofing problems, and other potential "red flags." They can help ensure that these issues are addressed with the seller and can be used during negotiations to reduce the price.
Moreover, real estate agents have the necessary expertise to help clients prepare a successful deal while avoiding delays or costly mistakes that could jeopardise the transaction. Buying or selling a property typically involves dozens of forms, reports, disclosures, and other technical documents, which real estate agents are well-equipped to handle.
Price Negotiation
Negotiation is an inevitable part of the home-buying process. A knowledgeable and experienced real estate agent can make a significant difference in getting the best deal on your dream home. With their expertise in negotiations, real estate agents can skillfully advocate for buyers to reduce the overall cost of a home and obtain additional benefits that may not have been possible otherwise.
When negotiating a home's price, a real estate agent can help buyers determine a fair and competitive offer based on the property's value and market trends. The agent can also use their knowledge of the local real estate market to determine what the seller may be willing to accept and make an attractive offer while still being advantageous to the buyer. By working with a real estate agent, buyers can avoid making an offer that is too high, leaving them overpaying for a home.
Moreover, real estate agents can negotiate other aspects of the purchase beyond just the sale price. They can help buyers negotiate additional benefits such as home warranty premiums, keeping recently added appliances and furniture, or having the seller cover or share the cost of repairs or closing costs. This can be especially beneficial to buyers operating within a tight budget or looking to get the most out of their investment.
Help avoid legal issues.
Having a real estate agent on your side can help minimise the risk of encountering legal issues during the home-buying process. Real estate agents are well-versed in the complex and ever-changing laws and regulations that govern the real estate industry, from the initial steps of getting pre-approved for a mortgage to closing a home deal.
When buying a home, the buyer and the seller must review and sign various legal documents and contracts. Without the proper guidance and expertise, it's easy to make a misstep that could jeopardise the entire transaction or result in significant financial consequences.
By collaborating with agents and lawyers who perform due diligence, buyers can rest assured that all necessary legal requirements are being met and that their interests are represented throughout the buying process. This can be particularly important in the final hours of a transaction when essential details need to be ironed out, and critical decisions must be made.
Objective and emotional support
Purchasing a home is likely the most significant financial decision you will ever make, and it can also be emotional. A professional real estate agent takes this responsibility seriously and is committed to guiding you through the process every step of the way. They will work tirelessly on your behalf, whether you need information on a particular home or someone to talk to feel more comfortable with an offer you've just put in.
An excellent real estate agent is a multi-faceted professional who takes on many roles to support clients. They serve as a wise and trusted advisor, a data analyst who can help you navigate the complex real estate market, a compassionate listener who can offer emotional support, and an expert who can provide insight into the buying process.
In addition to offering support and guidance, real estate agents are adept at problem-solving. They can help you avoid or address unexpected issues during the buying process. They have the experience and expertise needed to identify potential roadblocks before they become significant problems and can work proactively to resolve any issues that arise.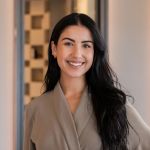 Collaborator Salma Hwedi