Marbella vs Mallorca: Where to buy property?
By Julia Nilsson on - 9m. reading time
If you are looking for Spanish sun and fun, beautiful nature, cultural richness and a high standard of living, 2 hotspots immediately jump to mind: Marbella and Mallorca (pronounced Majorca). Both regions of Europe brim with sun and luxury living by the Mediterranean Sea. Depending on your needs, both offer peace and seclusion but also the buzz of city life, near airports and top destinations worldwide.
When comparing buying a house in Marbella vs Mallorca, it's wise to examine various factors which align best with your preferences and lifestyle. Here are some key points to consider:
Property Prices
When it comes to real estate, Marbella vs Mallorca are quite similar, in that both are a magnet for buyers in the Mediterranean. Both are luxury destinations, so property prices are high in both locations. According to SUR, 5 Spain's most expensive houses for sale in 2023 are located in Marbella, and one country house in Mallorca shares the 4th position in the rankings.
Marbella:  Boasts a wider range of luxury properties and high-end residential developments, making it potentially more expensive overall.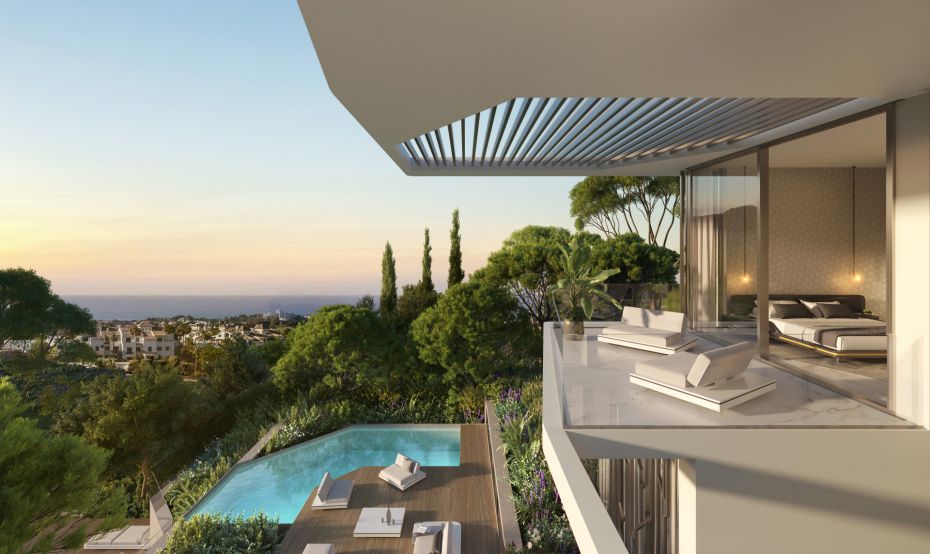 Mallorca: Provides more flexibility in terms of pricing. In general, Mallorca is cheaper than Marbella. However, prices vary depending on the area and activities you do.
Overall, Benahavis and Marbella (Malaga) and Calvia (Mallorca) are the most expensive Spanish municipalities for buying a property with prices exceeding 1.3 million euros, and renting, going above 2,800 euros.
Read more about recent Marbella sales
Lifestyle and Atmosphere
Mallorca: Offers a more relaxed, island-style atmosphere with a mix of nature, history and laid-back beachside living. It is popular among those seeking a more tranquil and traditional Mediterranean lifestyle. However, it has its share of luxury, including top resorts and 11 Michelin-star restaurants.
Marbella: World-known for its glamorous and vibrant lifestyle, with a bustling social scene and luxurious amenities. It attracts a cosmopolitan crowd and offers upscale shopping, dining and entertainment options. It also boasts some of the best golf courses, marinas, beach clubs, spas, shopping centres, hotels and restaurants in Spain and Europe, including 17 (!) Michelin-star establishments (2023).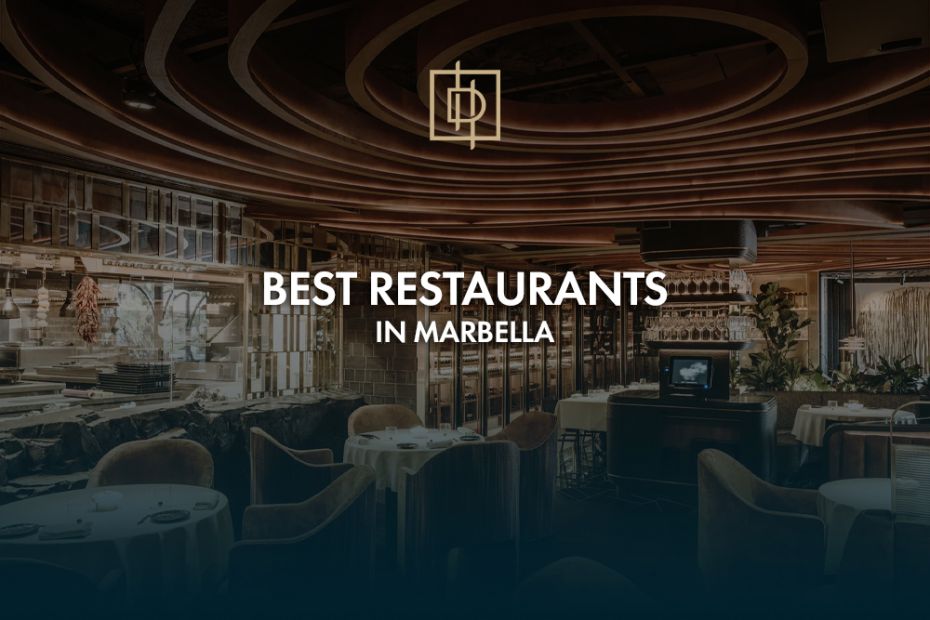 Maintenance and Upkeep
Owning a property requires ongoing maintenance and upkeep. And doing so in these two glamorous Spanish destinations are no different.
Mallorca: As many houses are vacation houses, the owners often aren't around to take care of the upkeep in the winter months. Luckily, there are many home maintenance companies who can take care of issues such as landscaping, pool maintenance, security measures, general repairs, and so on.
Marbella: Due to the steep nature of the land sloping down to the sea and many villas that populate it, Marbella has its share of retaining walls, crucial to support the structures of houses above it, as well as preventing land erosion. This particular aspect of maintenance is costly yet cannot be neglected. It includes ensuring proper drainage, weed removal at the base of the walls, as well as professional inspections.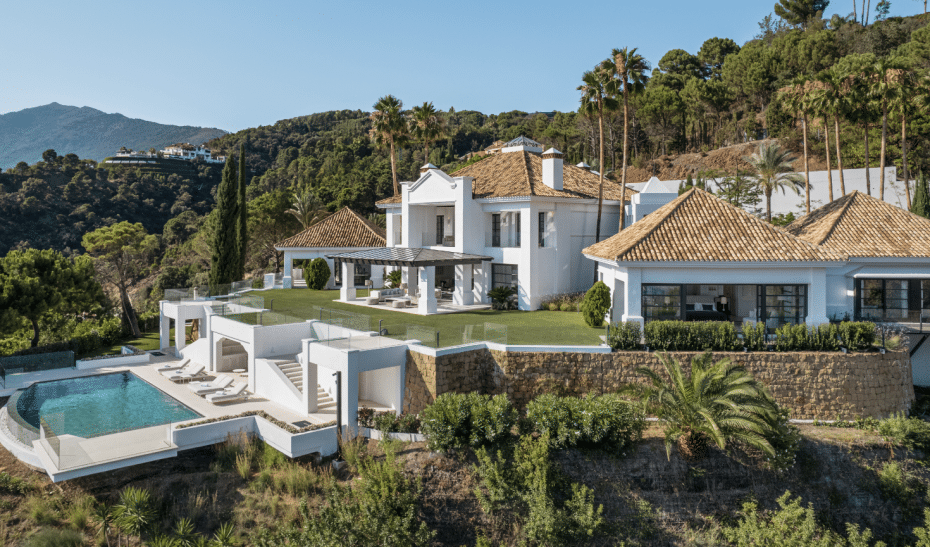 Natural Beauty
Mallorca: Boasts stunning natural landscapes, including beautiful pristine beaches, rugged coastlines and picturesque mountain ranges. Its diverse coastline and inland area have much to offer, from relaxation to energetic promenades, water sports, boat trips and golf.
Marbella: Overall, it's more urbanized and known for its luxury resorts, beach clubs and golf courses. However, its surroundings are also famed for breath-taking natural beauty, clean beaches with calm waves, majestic mountains and green valleys, allowing residents to enjoy outdoor activities like hiking, cycling and water sports.
Learn more of all there is to see and do outdoors in Marbella
Investment Potential
Marbella: Real estate here has shown a steady increase in value over the years, making it a sound investment opportunity. The region attracts high-net-worth individuals and international buyers, ensuring demand for properties remains strong.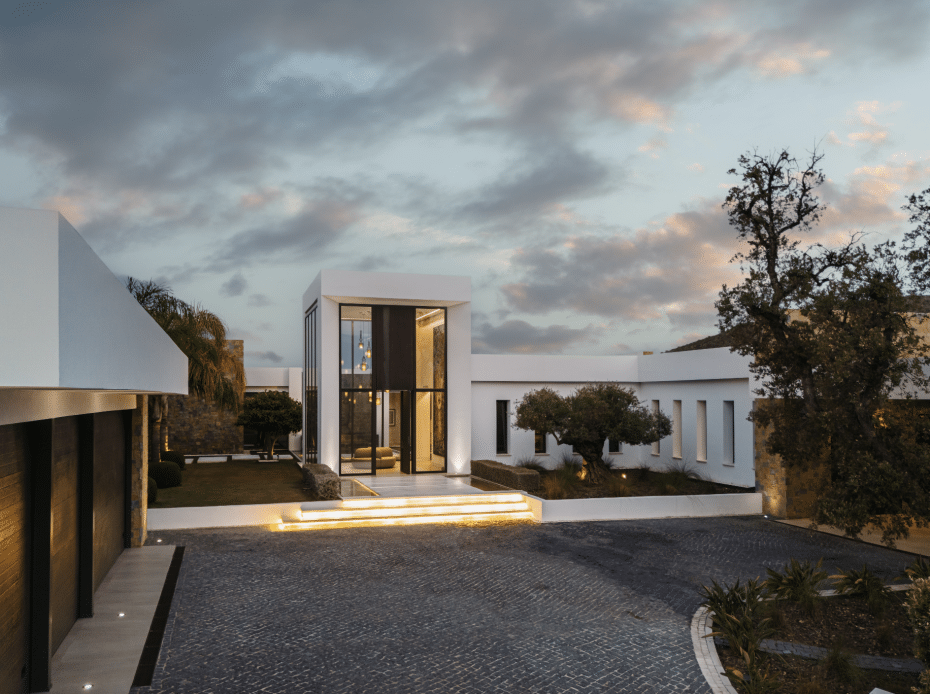 Mallorca: The real estate market has shown consistent growth over the years, making it an attractive investment opportunity. The island's popularity as a tourist destination ensures strong demand for rental properties, making it a potentially lucrative investment for buyers.
Check out these marvellous investment opportunities - properties exclusive to Drumelia!
Public Transit and Transport
Mallorca: Interurban public transport in Mallorca includes bus, train and metro. Palma de Mallorca has good public transit options, and an efficient bus system get you around the island. The modern railway has 3 train lines, but they don't go all the way to any of the coastal resorts. Being able to enjoy sailing on to other places is a bonus.
Marbella: As far as a public transportation system goes, the city is limited. There is a bus system through the area, but most visitors prefer to get around by car, taxi, Uber and Bolt. The nearest train station to Marbella is in Fuengirola (32 km). Malaga Maria Zambrano Railway Station (46 km) is the place where adventurers start their journey taking advantage of the regional, express and long-distance services, as well as stunning AVE 'bullet trains'.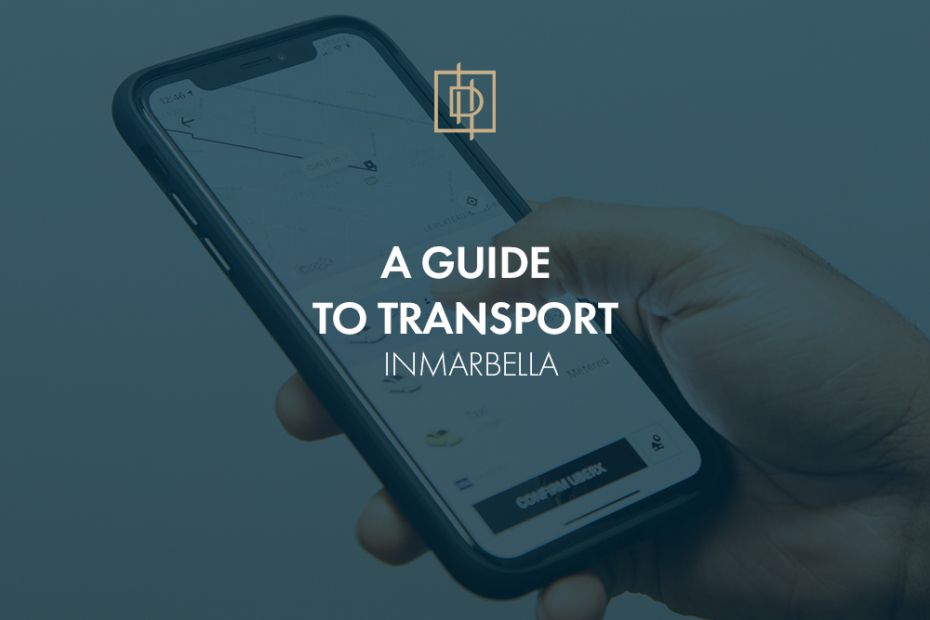 Here you can find out more about transport in Marbella
Marbella has been experienced heavy traffic in the last 2 years during the summer months. The congestion impacts travel times and becomes frustrating for residents. The good thing, quite often you have a choice between the busy coastal road and motorway AP-7. And: there is another way to travel in Marbella!
Paradise for sun worshippers
Both Mallorca and Marbella have wonderful beaches worth visiting.
Mallorca: The sandy beaches with crystal-clear warm waters in Mallorca are among the best in the world. In 2023, 20 beaches have received Blue Flag. The more adventurous or romantic visitors prefer places not marked by Blue Flag. They choose among dozens of remote bays and coves that can only be reached by foot or boat.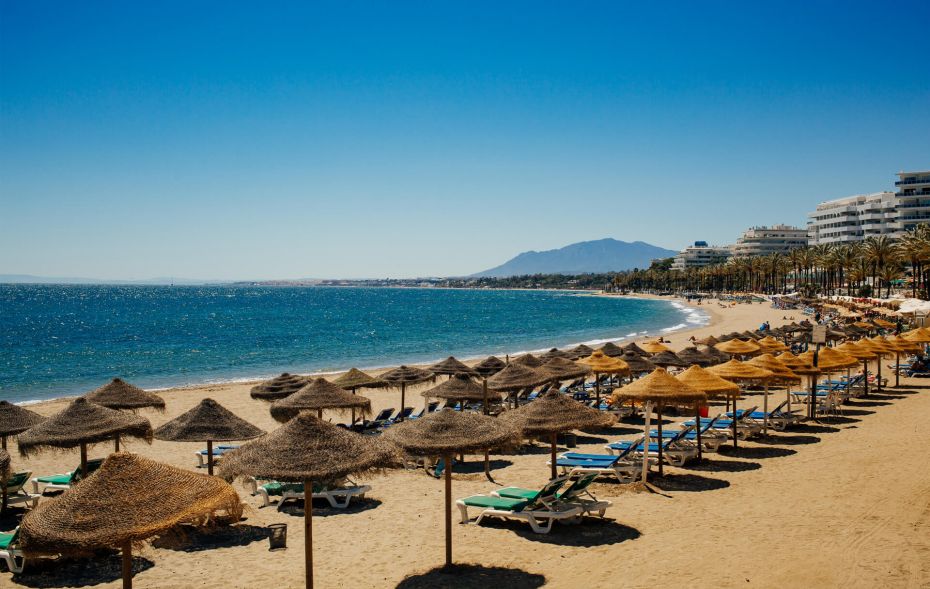 Marbella: A world-class beach destination, with beaches being a relaxing oasis or activity hub with lots of energy. No other coastal town in Andalucia has more Blue Flag beaches than Marbella. This year, it boasts 8 award-winning beaches. The coastline provides opportunities for water activities, sunbathing and leisurely walks. Strolling along the marvellous Promenade overlooking the Mediterranean, Gibraltar and Rif mountains of Morocco is a delight.
And then there are the world-famous beach clubs…
Shopaholics' Heaven
Mallorca: Palma offers some very nice shopping areas. From high-end designer boutiques to quaint artisan workshops and traditional produce markets, the island offers a wide variety of options.
Marbella: It must be said that Marbella, including Puerto Banus, which is considered one of the best shopping districts in Europe, beats out Mallorca for shopping. For example, the Louis Vuitton outlet at Marbella Club on the Golden Mile regularly boasts some of the highest revenues for any of the brand's outlets in the world!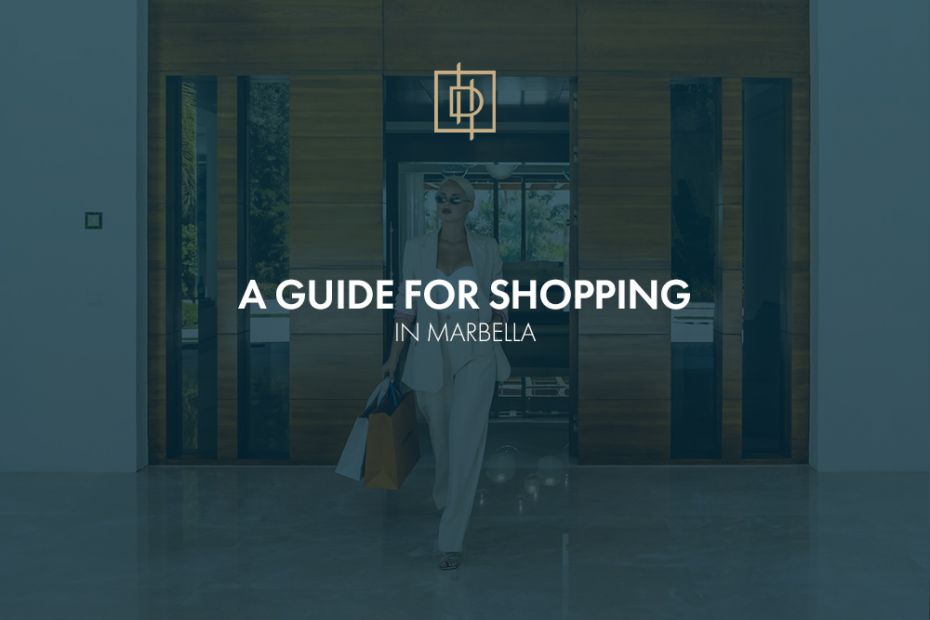 Climate
Marbella vs Mallorca both benefit from mild Mediterranean climates, with warm summers and mild winters.
Marbella: Has a warmer climate overall, with more sunshine hours and fewer rainy days compared to Mallorca. If weather is the most important factors to consider for purchasing a holiday home, Marbella is your choice. Officially, it has the best climate in continental Europe, boasting 320 days of sunshine a year!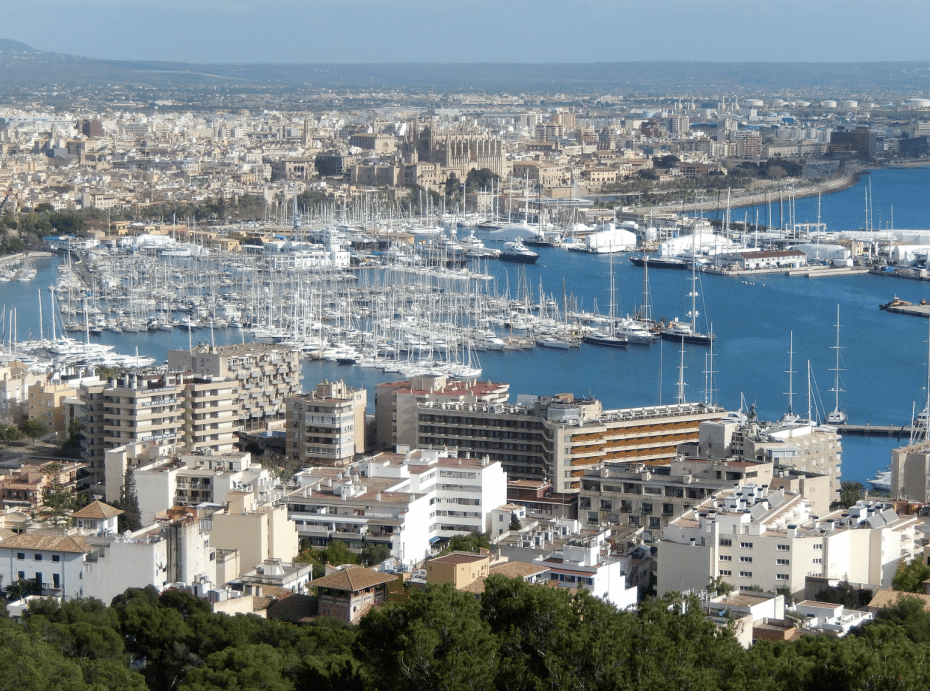 Mallorca: On the same latitude as New York, Mallorca is known for its rain and wind in the winter months, and hot air in summer. Heatwaves burn Mallorca quite often and the island can be on intense heat alert. August is the hottest month and less tolerable than in Marbella.
Development and Infrastructure
Marbella: The region has undergone significant development and has a well-established infrastructure, offering a wide range of amenities, services and facilities. This construction activity can result in noise and disruptions in the neighbourhood where you choose to buy a house. The good thing, you won't believe how quickly they plan, license, build and decorate new properties and developments for sale.
Mallorca: Also has good infrastructure that includes modern roads, efficient public transportation, and excellent healthcare facilities in most areas, but some remote or rural locations may have limited access to certain amenities. Both places have international schools, attracting families with children.
What about Winter?
Mediterranean winters bring Christmas and New Year parties, great shopping deals and almond blossoms.
Mallorca: Here you can follow the Wine Route, have a Gourmet Tour, visit a museum, pamper yourself in spas, take tennis or golf lessons. However, tourist services are limited in winter. When the weather isn't beach appropriate, the island is almost dead, whilst the Costa del Sol is still very lively.
Marbella: Stays open all year round and is an excellent winter destination. There may be limitations during the off-season, and some businesses and beach restaurants reduce operating hours or even close temporarily. The area is less crowded but still offers something for everyone. With nightlife and live music around, this high-energy winter destination has plenty to do… Besides, Marbella is famous for the art of 'dolce far niente'.
If you miss pretty snowflakes and sexy snowmen, it takes 2 hours to drive from Marbella to Sierra Nevada ski resort. Learn more
In which areas to Buy?
Mallorca: It has many beautiful corners, but especially interesting are the sections around Palma (Son Vida - 'Beverly Hills' of Mallorca), Cala Deia, High Deiá and Ca l'Abat with unbeatable sea and mountain views, or the southwest areas around Santa Ponsa and Port Andratx.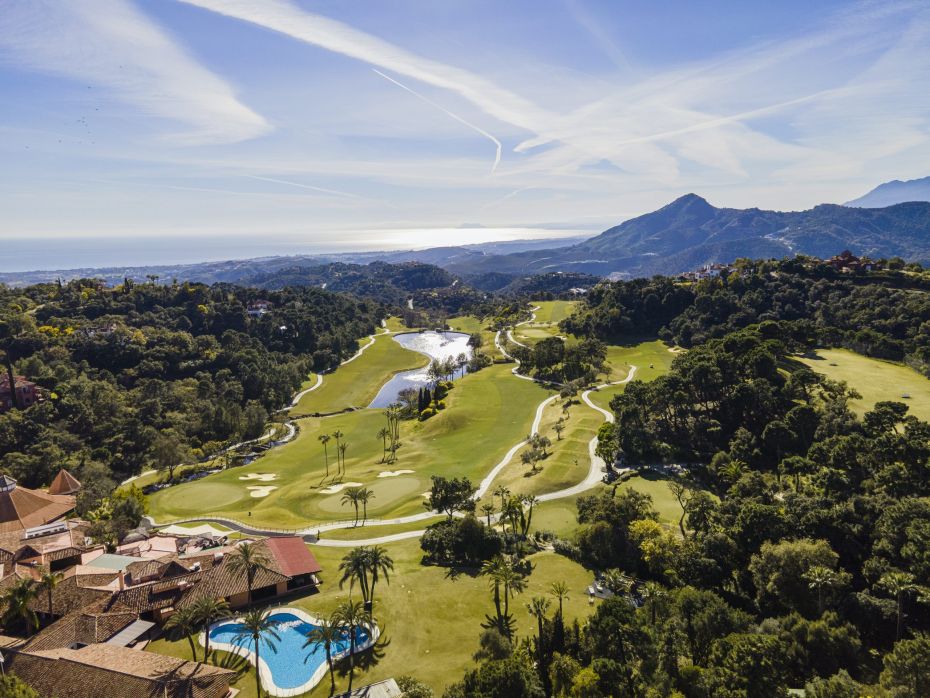 Marbella: With its gorgeous surroundings has everything you can wish for in the most sought after areas of La Zagaleta, Golden Mile, Puerto Banus, Nueva Andalucia, New Golden Mile, El Madroñal, Los Monteros and Guadalmina Baja.
Get to know the most exclusive places in Marbella: READ MORE
So, how to choose between Marbella vs Mallorca?
Ultimately, the choice between buying a house in Marbella vs Mallorca depends on your preferences, budget and lifestyle priorities. Marbella attracts a glamorous and affluent crowd looking for a vibrant social scene and luxury living. Mallorca offers a warm sea, tranquil lifestyle and a mix of nature and history.
Both offer many possibilities toward your perfect home...
Thus ask yourself: which of these matter more to you - then contact a real estate agent, TODAY !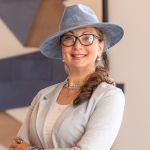 Copywriter
Julia Nilsson
Cosmopolitan since birth, Julia prides herself on being multilingual and has a doctorate degree in international auxiliary languages (Esperanto) as…