Full Guide of The Best Restaurants in Marbella
By Salma Hwedi on - 17m. reading time
This article invites you to take a gastronomic journey through Marbella. You will find Mediterranean, Japanese, Italian, and French cuisines, the best cocktail bars and wineries, and places for lively parties and quiet family outings. In short, the restaurants of Marbella offer a complete luxury vacation.
Marbella is not just a spectacular beach resort with a unique Andalusian and Mediterranean atmosphere. This city is a paradise for gourmets who are used to the most sophisticated cuisine. Diving into the virtues of each establishment takes time, so we've compiled this helpful selection of the top restaurants in Marbella, all the way from cosy family diners to the haute cuisine establishments.
Kemuri Dani Garcia - an Omakase Experience
Kemuri by Dani Garcia is a brand-new, unique dining experience in the heart of Puente Romano. The restaurant only has 14 seats, with the magic unfolding in front of you. This private setting is perfect for special occasions or groups, where you will be taken on a true culinary journey of Japanese cuisine. A hand-crafted tasting menu awaits, with many surprises as you go along. This restaurant is definitely worth checking out once, as the dishes are extraordinary and the experience is one of a kind.
Cost of meal: 135€ per person
Opening hours: from Wednesday to Sunday from 13:30 - 16:30 and 19:00 - 00:00
Address: Urbanización Puente Romano. Fase II, Local 52
Phone number: 951 82 82 82
Website: https://grupodanigarcia.com/kemuri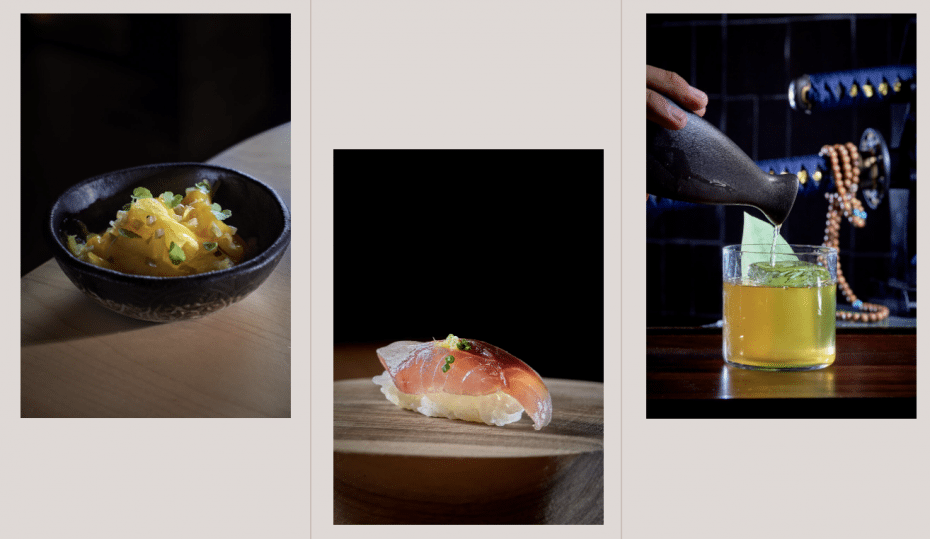 Mamzel - Dinner with a show
 A fun night out awaits at Mamzel, located on the Golden Mile. A gastronomic experience that will keep you full and entertained, Mamzel is perfect for celebrations or fun evenings. The extensive menu, which pulls from varying cuisines, is fit for any taste. The current dinner show follows a Back to the Future theme, and attendees are guaranteed a night full of good music, fun shows and even better food. We recommend booking ahead, as tables fill up fast.

Cost of meal: 40 - 150€ per person
Opening hours: from 21.00 to 3.00
Address: Urb Rio Verde Alto s/n, 29600
Phone number: 951 55 23 88
Website: https://mamzelmarbella.com
Beso Beach & La Plage Casanis - the Best Beach Restaurants in Marbella
With locations in Ibiza and Mallorca, Beso Beach has finally made its way to the Costa del Sol. Located in Estepona's Playa del Padron, this beach club offers an entertaining ambiance mixed with exquisite gastronomy. Their menu hosts a fusion between Mediterranean and Basque cuisines, creating dishes that will blow you away. With special shows & live music on a weekly basis, Beso Beach is the perfect spot to relax on a summer day.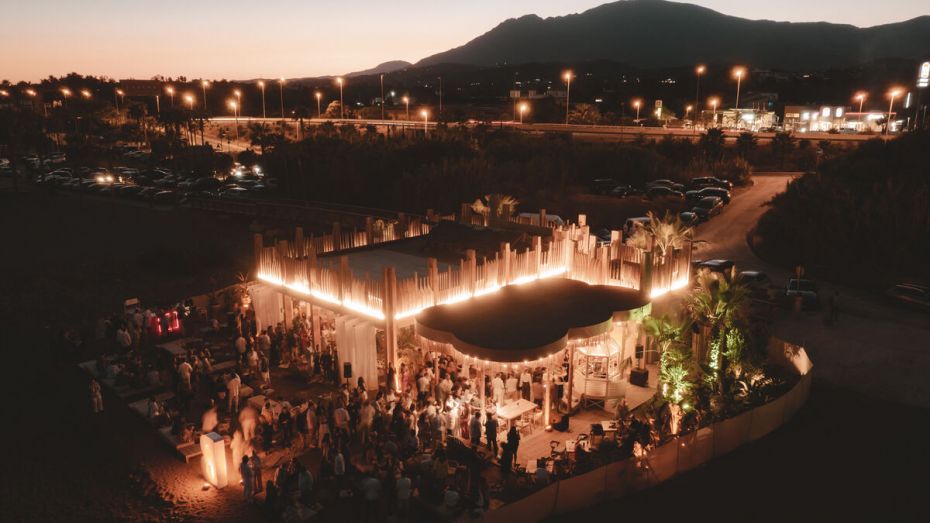 Cost of meal: 20-70€ per person
Opening hours: from 11.00 to 21.00, until 22.00 on Friday & Saturday
Address: Playa El Padron, Km160, N-340, 29689
Phone number: 971 34 99 00
La Plage Casanis is an oasis of tranquillity, set on the beach of Elviria. Following an extensive menu of Mediterranean cuisine, Casanis is the perfect place to spend a weekend, whether it be relaxing on their hammocks or simply dining at their restaurant. A fun establishment for all ages, La Plage Casanis is the hotspot of the summer.
Cost of meal: 20-75€ per person
Opening hours: 12 to 22.30
Address: Urb Golden Beach s/n, Playa Real de Zaragoza, Exit 190C, 29604
Phone number: 952 83 78 62
Website: https://laplagecasanis.com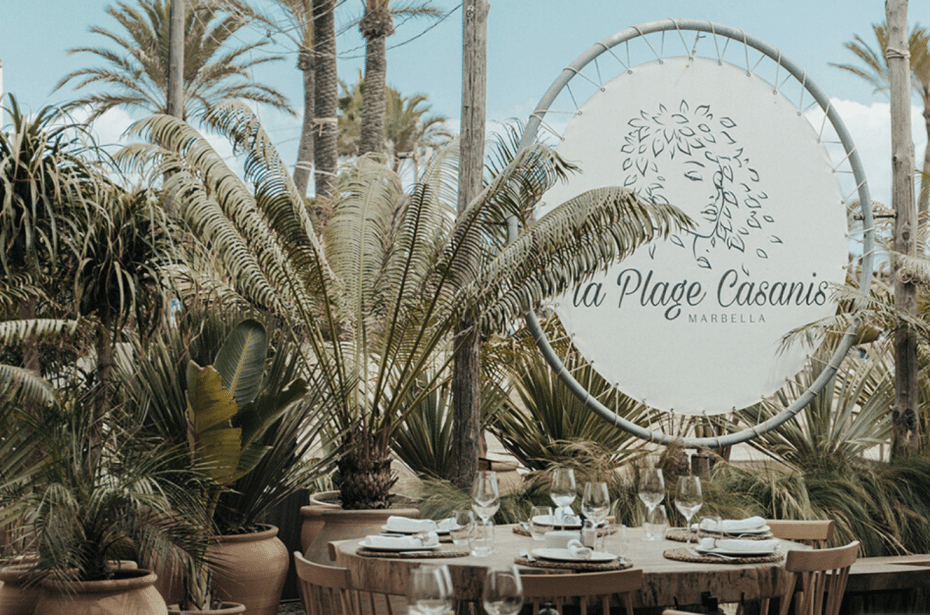 Cipriani - the world-known Italian restaurant
 The world famous Cipriani has made its way to Marbella, opening a location in Puente Romano. With its beautiful nautical aesthetic, Cipriani allows you to enter into a new world. Following an Italian menu with their iconic Bellinis, this place is perfect for a cosy lunch or dinner with loved ones.
Cost of meal: 20-150€ per person
Opening hours: 13.00 to 2.00
Address: Av Principe Alfonso de Hohenlohe, s/n, 29602
Phone number: 952 76 82 77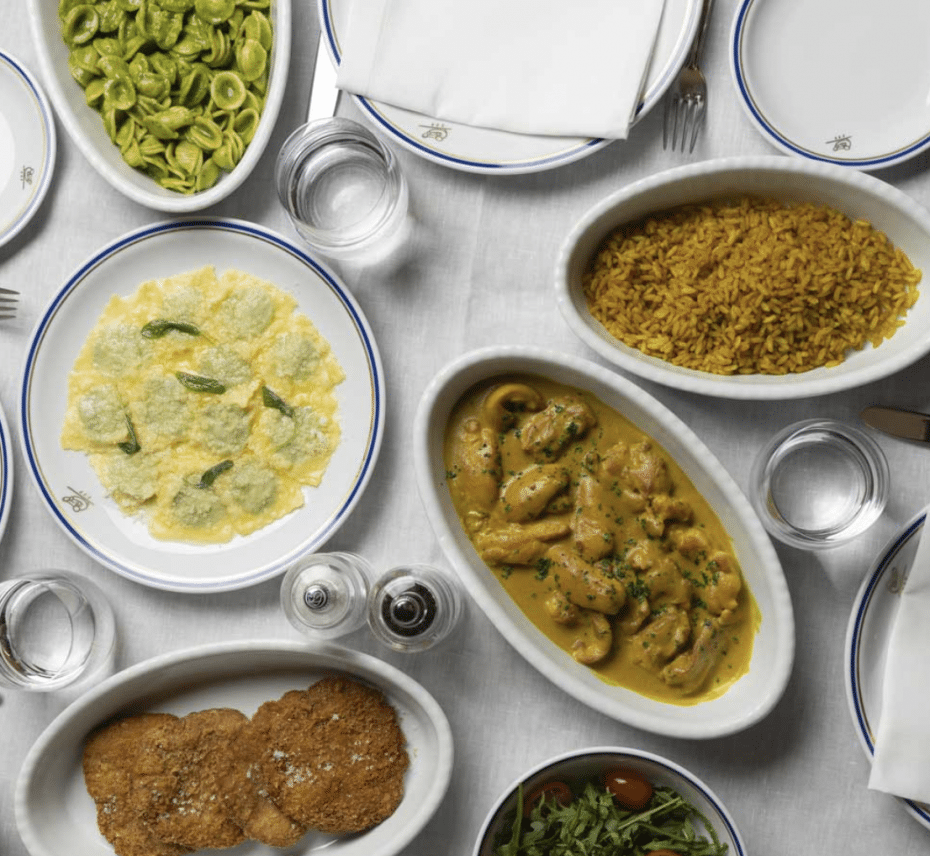 COYA - a Fusion of Peruvian Cuisine
A new favourite in Marbella, COYA's menu is one of a kind. Fusing traditional Peruvian dishes with Japanese, Chinese and Spanish cooking techniques, your taste buds will be in heaven. Located in Puente Romano, this restaurant offers a total immersion of the senses with their complex flavours and beautiful interior. Dine alongside COYA's resident DJ's, and enjoy a night full of new feelings and experiences.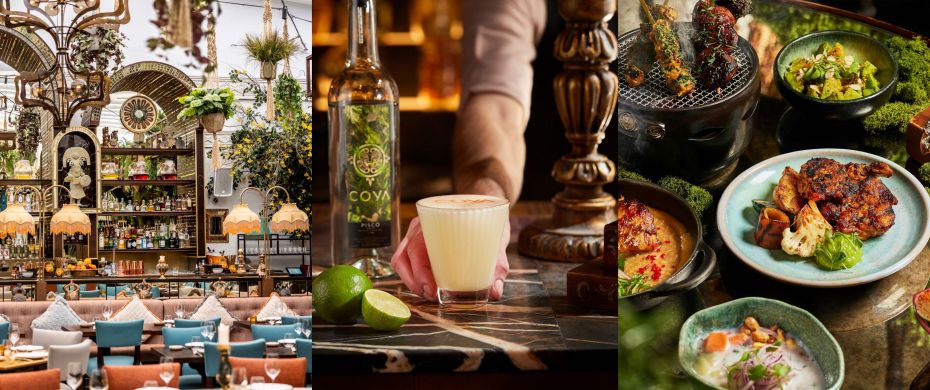 Cost of meal: 30-150€ per person
Opening hours: Sunday through Wednesday 19.00-1.00, Thursday through Saturday 19.00-3.00
Address: Av Principe Alfonso de Hohenlohe, s/n, 29602
Phone number: 952 768 222
Nu Downtown - the Best Asian Fusion in Marbella
A new gem hits the Marbella dining scene, with an extensive Asian Fusion cuisine. Created by Grupo Mosh, Nu Downtown combines a high-end dining experience with music and entertainment into the late night, creating an unforgettable vibe. Nu Downtown is located under the Hard Rock Hotel, in the heart of Nueva Andalucia.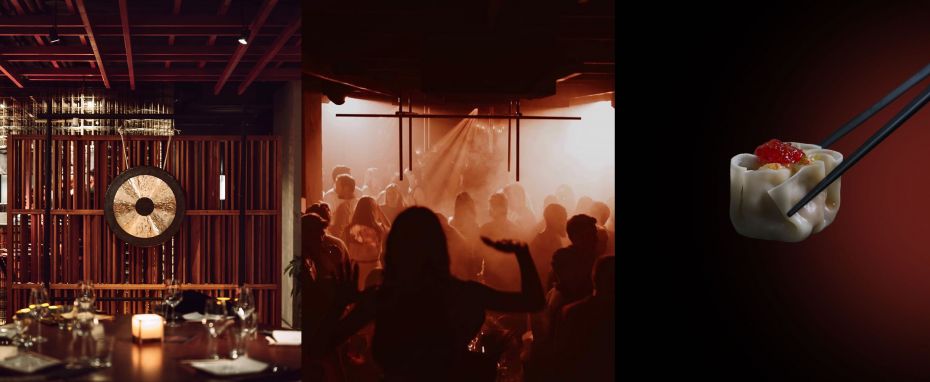 Cost of meal: 15-70€ per person
Opening hours: Tuesday through Thursday 20.00-2.00, Friday and Saturday 20.00-3.00
Address: C. Las Malvas, 11, 29660
Phone number: 680 35 15 47
Website: https://nudowntown.com
Nota Blu - Traditional French cuisine with a modern twist
Born from the mind of Zazou Belounis, Nota Blu is a new restaurant that revolves around the concept of time standing still and a coexistence between gastronomic tradition and innovation. Belonging to the Casanis Group, Nota Blu exudes sophistication and provides refined and tasty food. With head chef Fabián Cangas taking charge, his travels around the world and love for traditional french cuisine are to thank for the exquisite taste of food. The dishes are all centred around the quality of the product, whilst maintaining its simplicity and flavour.
With its elegant atmosphere, impeccable architecture and exquisite dishes, Nota Blu is perfect for any special occasion. With an expansive outdoor terrace, indoor piano bar, and generous indoor restaurant seating, the restaurant allows all to experience the restaurant in their way. Nota Blu also provides a private members club for those that belong to The Blu Bar. The restaurant also accommodated private events for special occasions.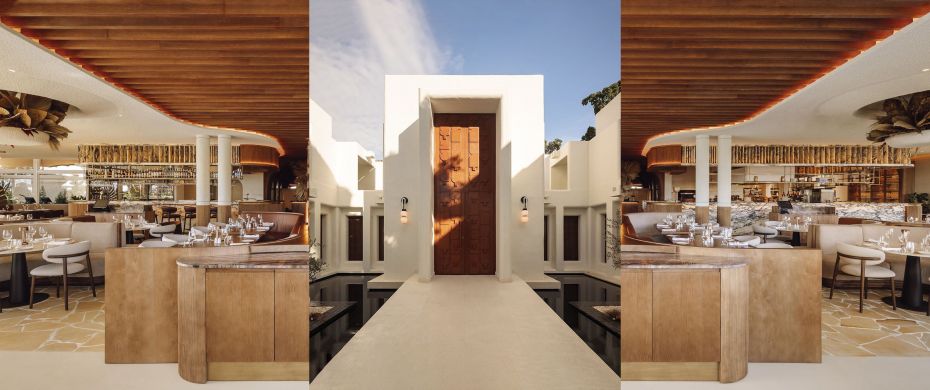 Cost of meals: 50–100 euros p.p;
Opening hours: 19:30 – 01:00;
Address: Cam de la Cruz, S/N 29602 Marbella
Phone number: +34 951 55 27 27
Website: https://notablu.com/
E-mail: reservation@notablu.com.
Casanis Bistrot – The best restaurant in Marbella for French cuisine
Casanis Bistrot is one of the most popular restaurants in Marbella. It is located in one of the narrow streets of the Old Town in a 150-year-old house with a cosy green courtyard and old-fashioned interiors.
The menu is mainly filled with French cuisine with neat touches of Belgian motifs. Vegetables for local dishes are grown in the own garden. The guests' most popular items on the menu are "fish of the day" with white wine and Pollo del Corral chicken. Another "feature" of the restaurant is the extensive wine list, which includes about a hundred wines.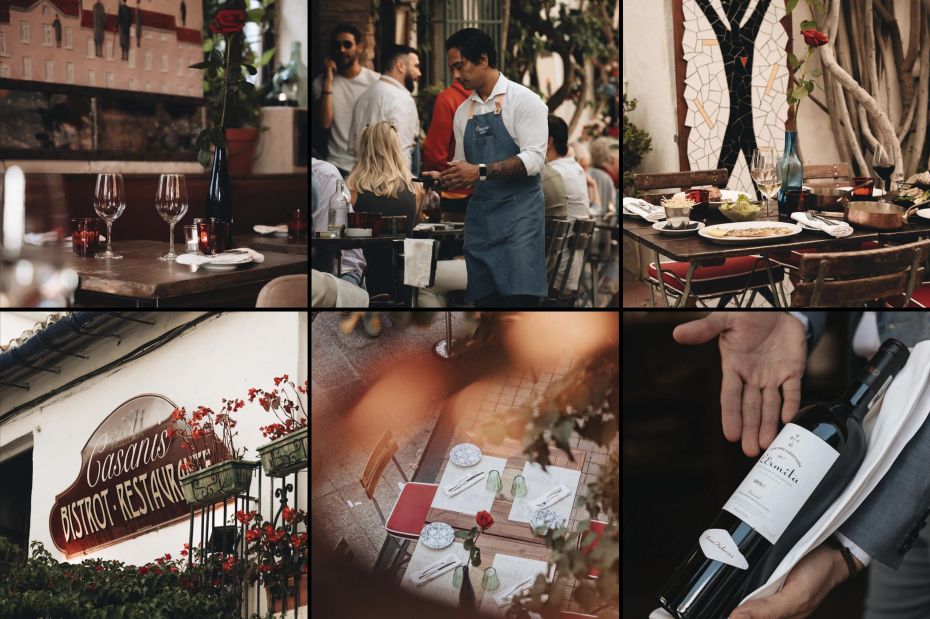 Cost of meals: 34–80 euros p.p;
Opening hours: 19:00 – 00:00;
Address: Calle Ancha, 8;
Phone number: +34 952 90 04 50;
Website: https://casanisbistrot.com/
E-mail: reservation@casanisbistrot.com.
Ta-Kumi and TAHINI – the best sushi restaurants in Marbella
Takumi's traditional Japanese restaurant is the brainchild of chefs Toshio Tsutsui and Alvaro Arbeloa. These two are the leading specialists in the Land of the Rising Sun cuisine in Marbella. The restaurant's pride is the massive choice of sushi cooked by the author's recipes.
Besides, there are excellent noodles, spicy woks and fragrant tempura from high-quality seafood. Be sure to try the chicken dumplings tori Geza and the fish dish teppanyaki with vegetables in teriyaki sauce.
This place is famous not only among locals but also among world stars. Usually, you can meet famous footballers, actors and TV presenters here.
Cost of meals: 8–22 euros p.p;
Opening hours: Tuesday to Sunday from 13:00 to 16:00 and from 19:30 to 22:30.
Address: Calle Gregorio Maranon 4;
Phone number: + 34 952 77 08 39;
Website: http://www.restaurantetakumi.com/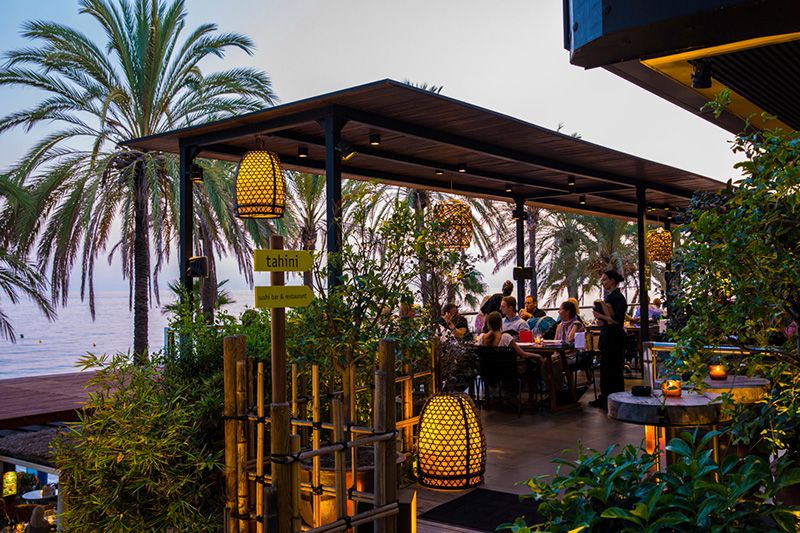 With its magnificent sea view, the TAHINI restaurant offers many variations of rolls, sashimi, yakitori, sushi, miso and other exotic meals. Whatever dish you choose, you can be sure that it will be cooked from the freshest and highest quality products.
The list of drinks will also please you. TAHINI offers a wide selection of red, white, pink and sparkling wines, cocktails and aperitifs. Do you want something more substantial? TAHINI offers you a choice of 9 brands of Japanese whiskey and 4 kinds of sake imported directly from Japan.
Cost of meals: 10–35 euros p.p;
Opening hours: Tuesday to Sunday from 13:00 to 16:00 and from 19:30 to 23:00.
Address: Hotel Gran Meliá Don Pepe C/de José Meliá s/n;
Phone number: + 34 952 902 936;
Origen and LEÑA – the best meat restaurants in Marbella
The reputation of one of the best steakhouses in Marbella is based on three components: the atmosphere of cosiness, the quality of the dishes and the technique of their preparation. The interior of the restaurant is simultaneously trendy, sophisticated and relaxed. This is a perfect place for a short business lunch and a warm family or romantic party.
Origen is one of few places in Marbella where you can taste ribeye with a delicious caramelised crust. The meat is grilled in front of the guests, and the steaks are grilled with a mix of olive, almond and oak coals to make them more fragrant. The restaurant specialises in Argentine cuisine. Besides various steaks from beef, venison, poultry and seafood, there are also excellent meat pie Empanadas, homemade salami criollo chorizo, sweet desserts flan de Leche, tiramisu and gelato. And every dish, down to the most straightforward sauce, is made by hand.
At Origen, they do everything to make every guest feel most welcome. For example, a few hours before the opening, the restaurant staff carefully chooses the freshest vegetables and the most delicious marinades to be served. By the way, the serving of dishes is another feature of Origen. For example, steaks here are served with an appetising garnish: grilled vegetables, caramelised onions or mashed potatoes with a special sauce.
The restaurant's wine list consists of about 100 bottles of Argentine and Spanish wine. Beer lovers will find several excellent craft beers at Origen.
Cost of meals: 4–33 euros p.p;
Opening hours: from 13:00 to 16:00 and from 19:00 to 23:30.
Address: the corner of Gregorio Marañón and Camilo José Cela;
Phone number: + 34 601 177 563;
Website: https://origenasador.com/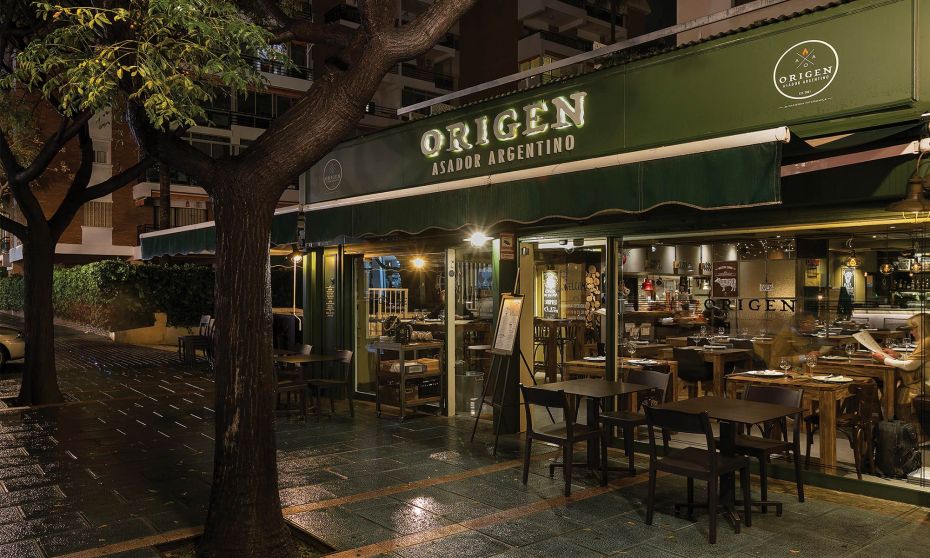 Leña is arguably the best steak house in Marbella. The restaurant was born from the great mind of Michelin Star Chef Dani García, who is native to Marbella-
Set in the Puente Romano Hotel and Resort, the restaurant escapes from the traditional and gives all a gastronomical experience to remember. The product's impeccable effort is put into cooking on the grill skillfully but with a sophisticated touch that the chef Dani García himself has incorporated into the kitchen.
They say you do not know what indecision is until you read Leña's menu, as they present their customers with the perfect balance between the product and the technique. There are various options to choose from that suit many dietary requirements, from Vegan starters to everything you can cook on a wooden grill. In 2021, the Leña restaurant was awarded the title of the most beautiful restaurant in the world at the Restaurant and Bar Design Awards.
All drinks and dishes served at Leña come with impeccable attention to detail, fantastic presentation, and exquisite taste. All meat served at Leña is left to mature for maximum taste effect: young veal is left to mature for 15 days, and older meat is left to mature for 45 days. A speciality one must try when eating at Leña is the Yakipinchos, also known as Toripincho, a Spanish/Japanese fusion invented by Dani Garcia, which takes the traditional Japanese Yakitori and elevates it by using different cuts of meat cooked on charcoal.
Cost of meals: 70-99 euros p.p;
Opening hours: from 13:00 to 00:00.
Address: v. Bulevar Príncipe Alfonso de Hohenlohe, s/n, 29602
Phone number: + 34 952 76 42 52;
Website: https://grupodanigarcia.com/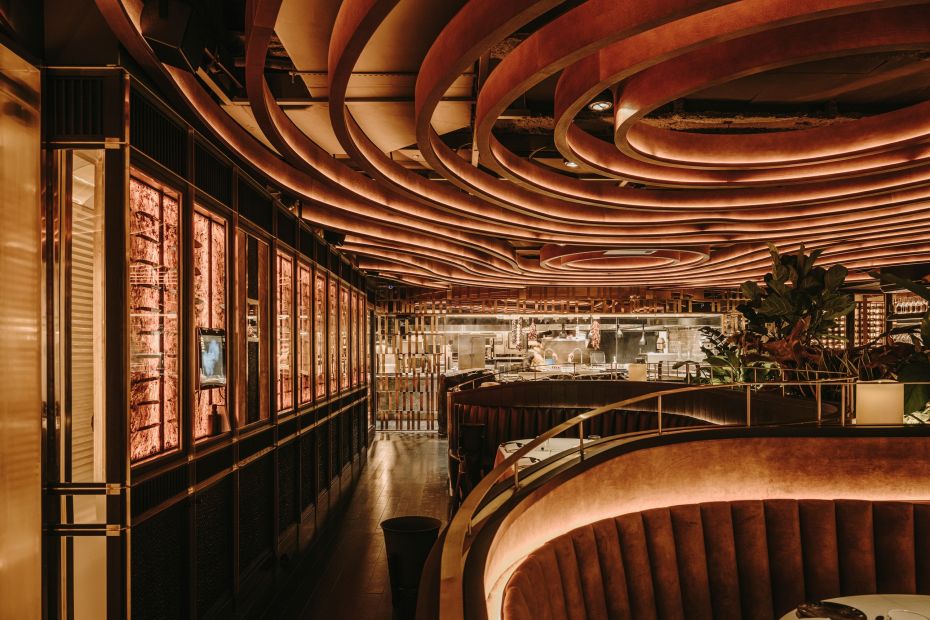 Lobito del mar – the best fish restaurant in Marbella
One of Andalusia's best food experts, Dani Garcia, owns the Lobito del mar fish restaurant and bar on the Golden Mile. A wide selection of dishes will please even the most sophisticated gourmet: fried clams, salmon tartare, shrimp with garlic, Marbella-style salmon and vegetable snacks. We recommend you pay attention to the separate section on the menu, devoted to the local delicacy - tuna of Cadiz; 12 delicious dishes of that fish are cooked at the restaurant.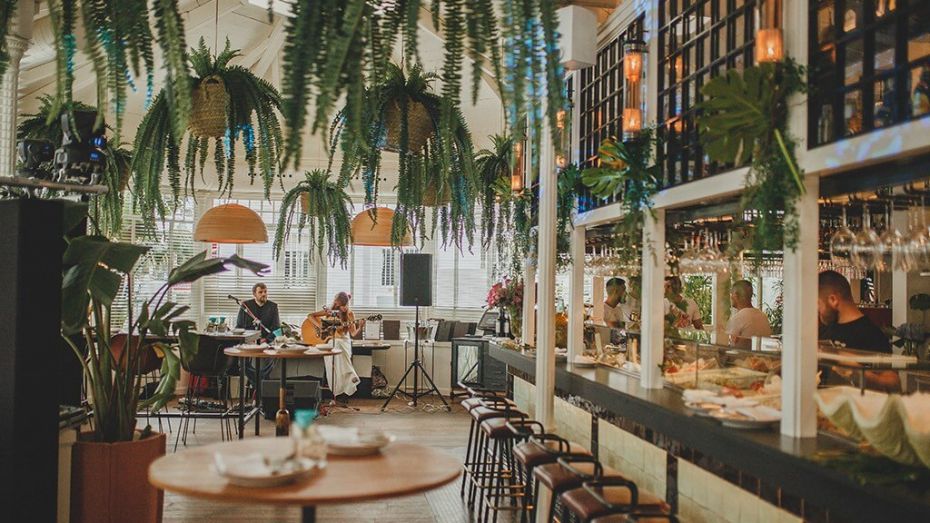 In addition to the regular dishes, there is a dish of the day on the menu. These are usually fresh fish dishes with a variety of appetiser options. The extensive wine list offers 450 kinds of wines from all over the world. The experienced restaurant sommelier will always tell you which wine is perfect for a particular dish.
Cost of meals: 5–60 euros p.p;
Opening hours: from 13:00 to 16:00 and from 20:00 to 00:00.
Address: Av. Bulevar Príncipe Alfonso de Hohenlohe, 178;
Phone number: +34 951 554 554;
Amorе & Fantasia – the best restaurant in Marbella based on Italian cuisine
You're walking through Spanish Marbella, and suddenly you find yourself in the corner of authentic Italy. That's right - you're at the restaurant Amoré & Fantasia. For more than 30 years, this establishment on the Puerto Banús boardwalk has been famous for its incredibly delicious Italian cuisine and excellent service.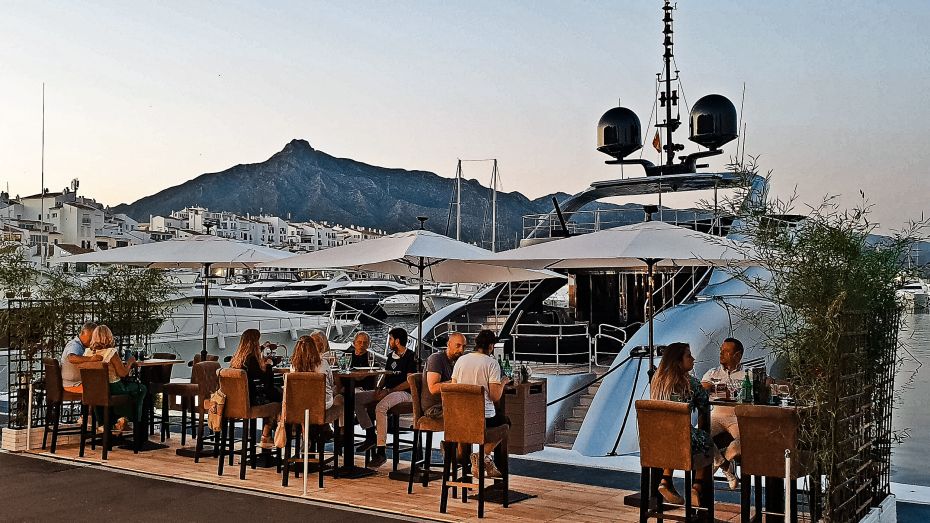 We guarantee trying all the dishes on the restaurant's menu will take a while. There are 32 kinds of pizza only and 29 kinds of pasta. And that's not counting the different variations of risotto, salads and homemade desserts. Be sure to try the Milan meatballs and pannacotta. The wine list has a vast selection of wines from Italy, Spain and France.
By the way, the pizza is cooked on a real wood stove. That's why the prepared dish is homemade fragrant and puffy. Amor & Fantasia is cosy at any time. But you'll get the most unforgettable experience if you get a table on the restaurant's terrace in the evening to admire the sunset and the view of the majestic yachts in Puerto Banus marina.
Cost of meals: 5,9–38 euros p.p;
Opening hours: from 11:00 to 23:00.
Address: Muelle Salman Local 5 Casa A;
Phone number: + 34 952 813 464;
Website: https://amorefantasia.com/
Air by Breathe – the best bar in Marbella
Air is an outdoor panoramic bar at the rooftop of BREATHE, one of Marbella's most fashionable and glamorous restaurants at the entrance to Puerto Banús. You'll see elegant water decor, green areas, aquariums, comfortable sofas, and great views of Marbella and La Concha Mountain; this makes the Air Bar a great place to relax and party.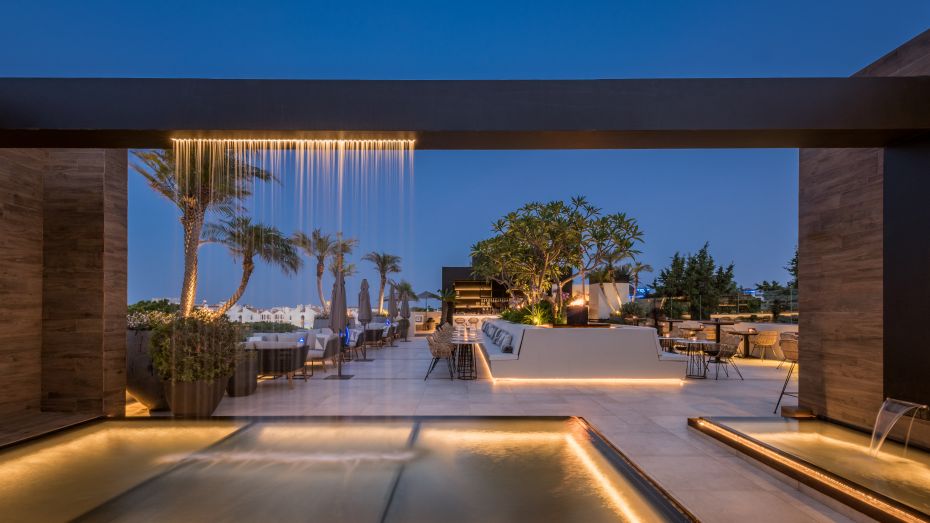 On the bar menu, there is a wide choice of sushi and rolls, author's cocktails, numerous sorts of craft beer and a solid choice of wines. And if you want to have a hearty meal, go down to BREATHE, where you can enjoy dishes from Marbella's best chefs.
Cost of meals: 10–240 euros;
Opening hours: from 19:00 till 02:00.
Address: Calle Los Lirios s/n;
Phone number: +34 952 036 494;
Website: https://www.breathe.life/blog/
Tragabuches – refined Andalucían cooking
Tragabuches is a restaurant from the mind of Michelin Star Chef Dani García. This is a reimagined version of a restaurant in Ronda called Tragabuches. García adopted the traditional philosophy of Andalucian cooking from the original Tragabuches and created his restaurant in Marbella. Offering breakfast, lunch and dinner, this incredible restaurant is a must-visit for anyone coming to Marbella. The restaurant is said to serve "Sea and Mountain" cuisine, which is quintessential to Marbella's gastronomy. The menu pays an ode to Andalucía, with nods to notable towns in Malaga Province and Andalucía as a whole.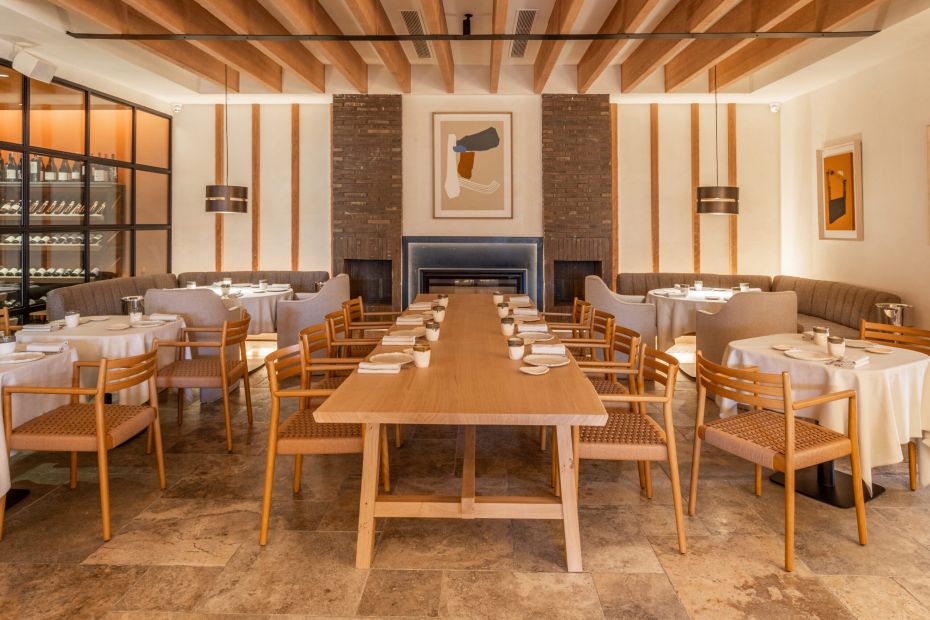 Besides mouthwatering steaks and its delicate dishes, Tragabuches is also home to an impressive wine cellar that allows all to embark on a historical journey of Spanish wines and an impressive selection of cocktails.
Cost of meals: 50–80 euros p.p;
Opening hours: from 09:00 til 12:00
Address: C. Ana de Austria, 2, 29670 Marbella, Málaga
Phone number: +34

952 81 44

46
Trocadero Playa – The best restaurant based on Mediterranean cuisine
Trocadero Playa is an example of a true beach chiringuito. The bar is located on Santa Petronila Beach and offers refreshing cocktails and delicious Mediterranean dishes of meat, fish and rice all year round.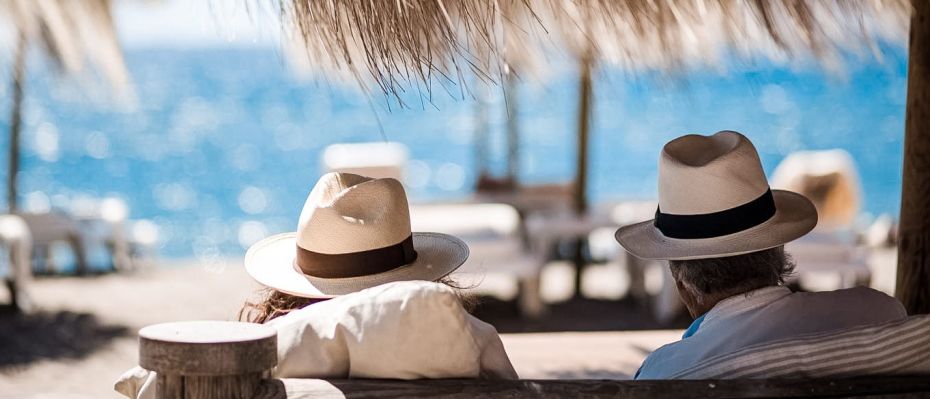 Trocadero Playa will please you with picturesque coastal views, cosy and calm atmosphere and an abundance of various drinks. Guests especially praise the local cocktails based on sangria and white wines. The whole family can come here for a holiday - Trocadero Playa has an excellent children's menu.
Opening hours: from 10:00 till 01:00.
Address: Playa de la Carolina, s/n;
Phone number: +34 610 704 144;
Website: https://grupotrocadero.com/en/restaurantes/trocadero-playa/
Noto Food & People – the best family restaurant in Marbella
Noto Food & People in Nueva Andalucía has delighted Marbella residents and visitors with excellent Italian cuisine for over 20 years. Even in the high season, you can always find a free table in the main hall with 85 seats or on the terrace adjacent to the beautiful garden with 40 seats.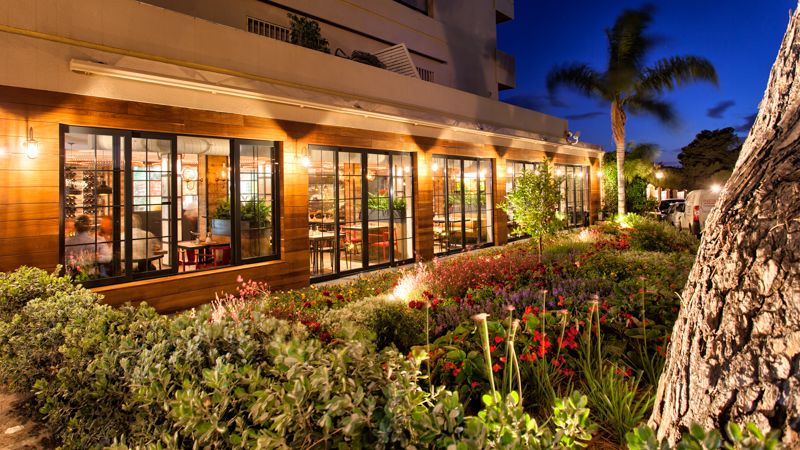 On the menu, you will find dishes to any taste: from seafood snacks to different variations of roasts and vegetables. We recommend the Ensalada Verde with asparagus, entrecote black Angus and salmon a la plancha - after these dishes, Noto Food & People will become your favourite family spot.
Cost of meals: 15–40 euros;
Opening hours: from 3:00 till 00:00.
Address: Calle Azahar Edificio la Ruleta;
Phone number: +34 952 814 529;
Website: https://www.notorestaurant.com/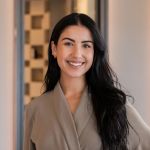 Collaborator Salma Hwedi