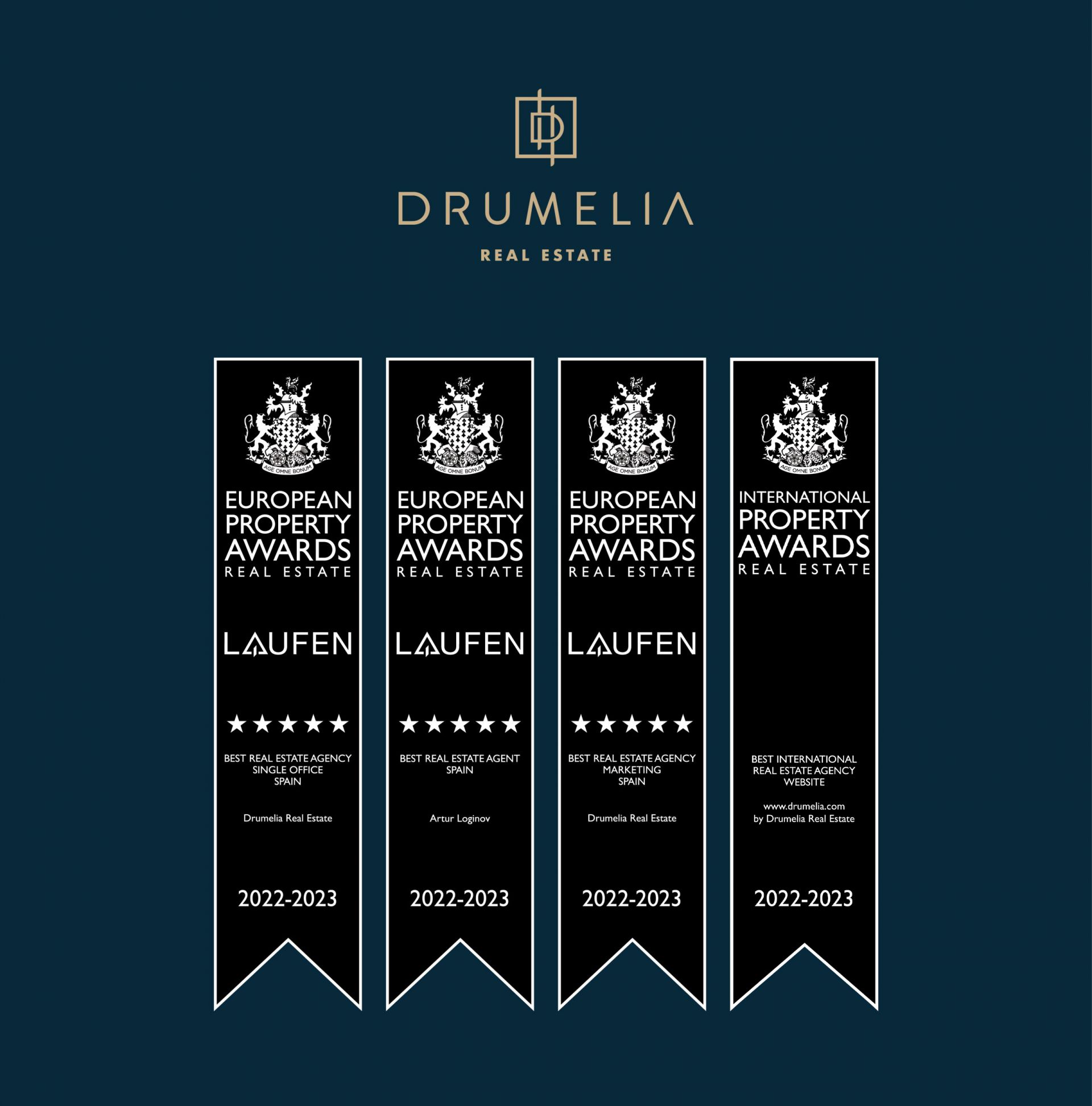 Drumelia becomes the Best Agency in Spain
As Spain's top real estate firm, Drumelia upholds exceptional standards and delivers outstanding results. The company won all real estate categories for Spain in the 2022/2023 European Property Awards. Drumelia's marketing strategy is built on innovation, reinvention, and a commitment to creating a positive perception of the brand.

The four wins for the 2022-2023 Real Estate Sector in Spain that Drumelia achieved are:
Nº1 in Best Real Estate Agency Single Office in Spain 2022-2023
Nº1 in Best Real Estate Agent in Spain 2022-2023 – for the second consecutive year
Nº1 in Best Real Estate Agency Marketing in Spain 2022-2023
Nº1 in Best Real Estate Agency Website in Spain and the world 2022-2023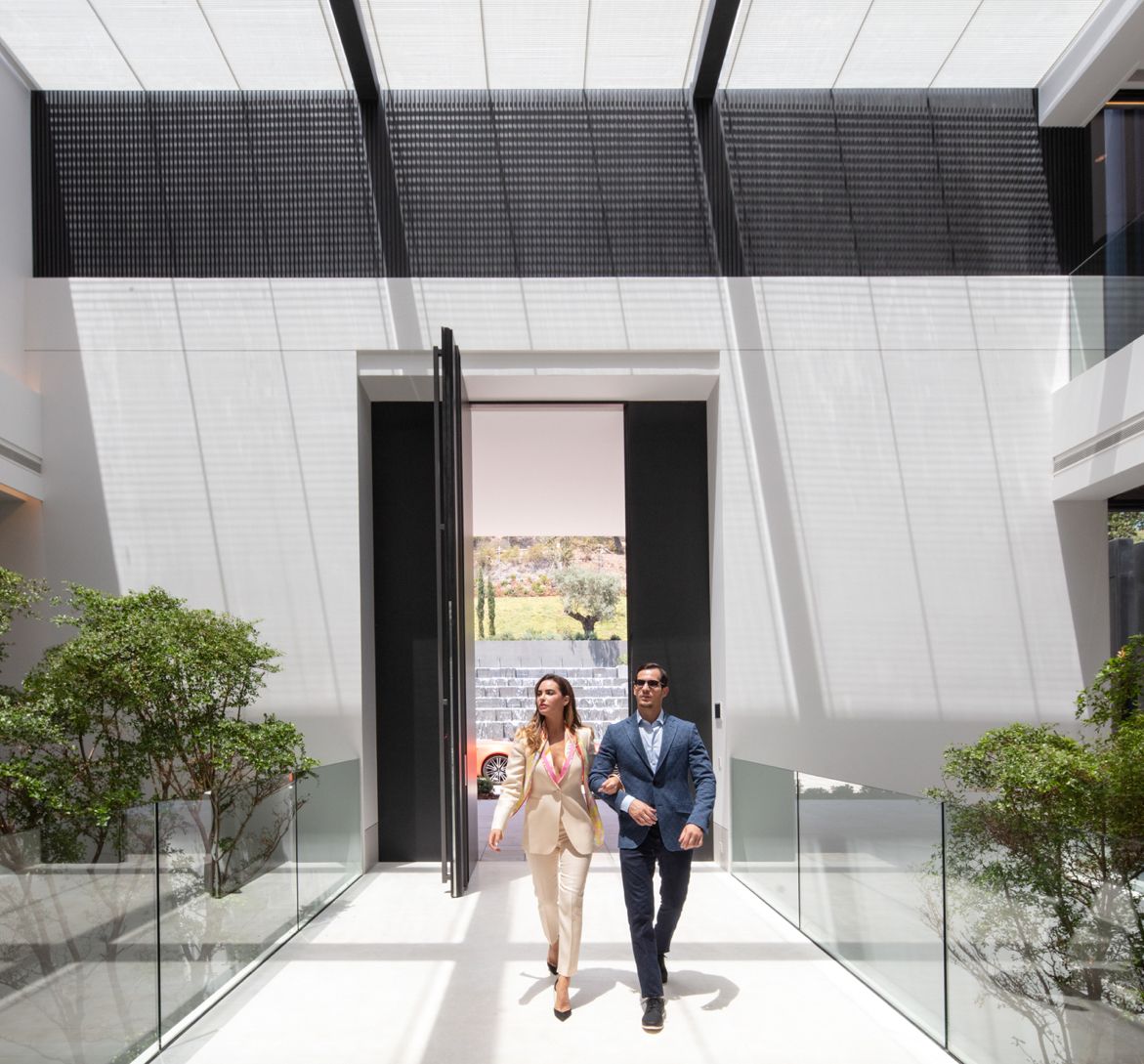 Our marketing strategies
To adapt to the ever-evolving real estate market, Drumelia has assembled a team of highly skilled professionals who are experts in their respective fields. The company's in-house marketing team handles all marketing efforts, enabling it to perfect its craft and stay ahead of the competition, providing high-quality services tailored to each property listed with us. With unparalleled experience and expertise, the company drastically reduces the time it takes to produce content while ensuring exceptional quality.
Drumelia modernises traditional marketing strategies and tailors its services to each property to provide high-quality results that exceed expectations. The company aims to redefine real estate marketing and provide a foundation for improving success, by offering high-quality services to homeowners and vendors that promote their properties with a stamp of excellence.
Here, you will be able to find more information on our tailor-made marketing strategies curated for each property: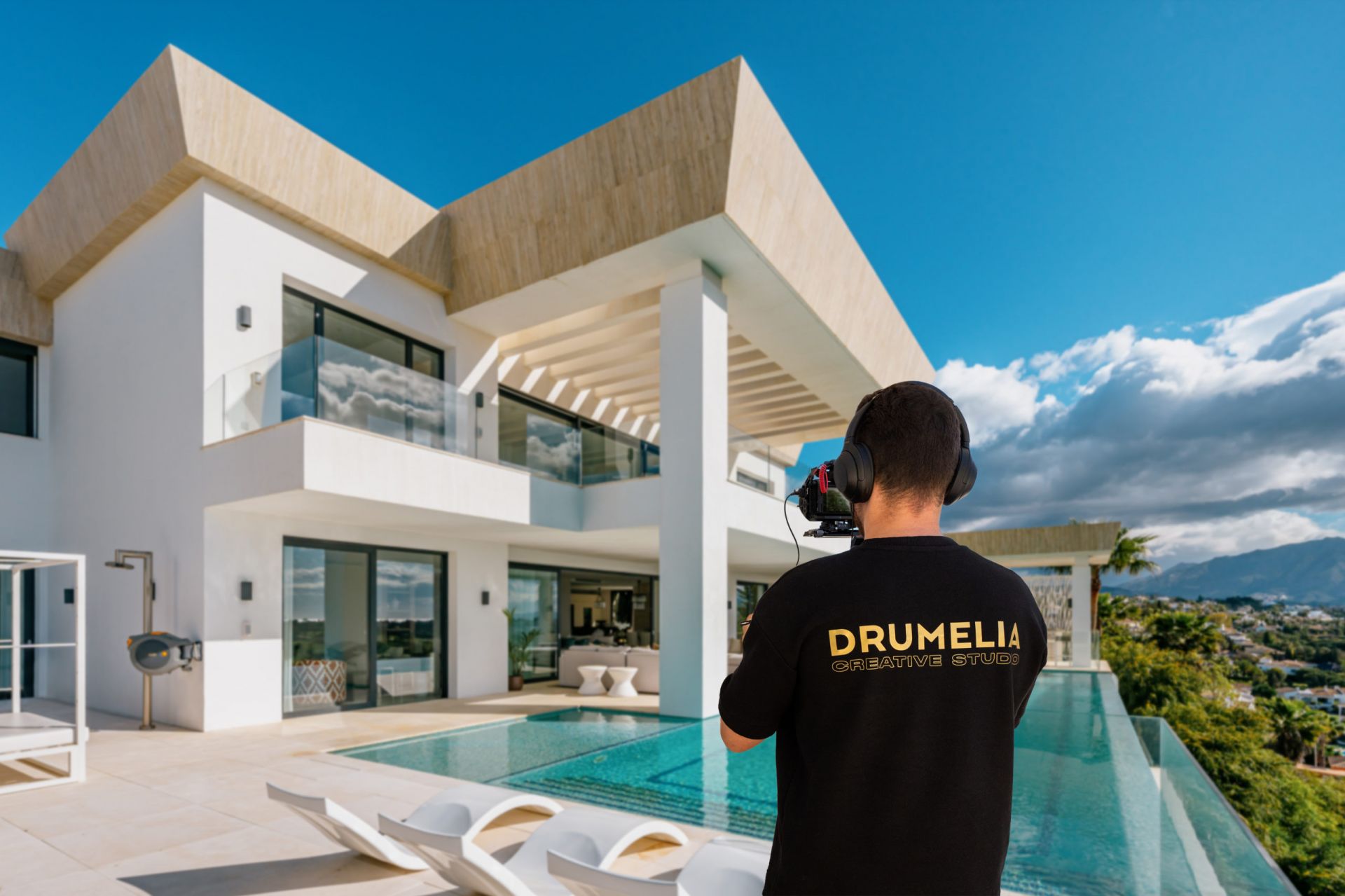 Listing photos
Our talented in-house real estate photographer leverages their expertise and cutting-edge techniques to produce a stunning portfolio of professional photos for each property. Each image, from daylight shots to nightlife photographs, is carefully crafted to showcase the property in the best possible light. The photographer also employs the latest filming techniques, including drone shots, to provide a comprehensive visual representation of the property from all angles.
Lifestyle content
We offer a unique Lifestyle Content package that uses models and influencers to showcase a property's character and surroundings through visually stunning videos and photographs. This bespoke package helps connect the property with a broader audience and provides a level of prestige and glamour to the luxury real estate market.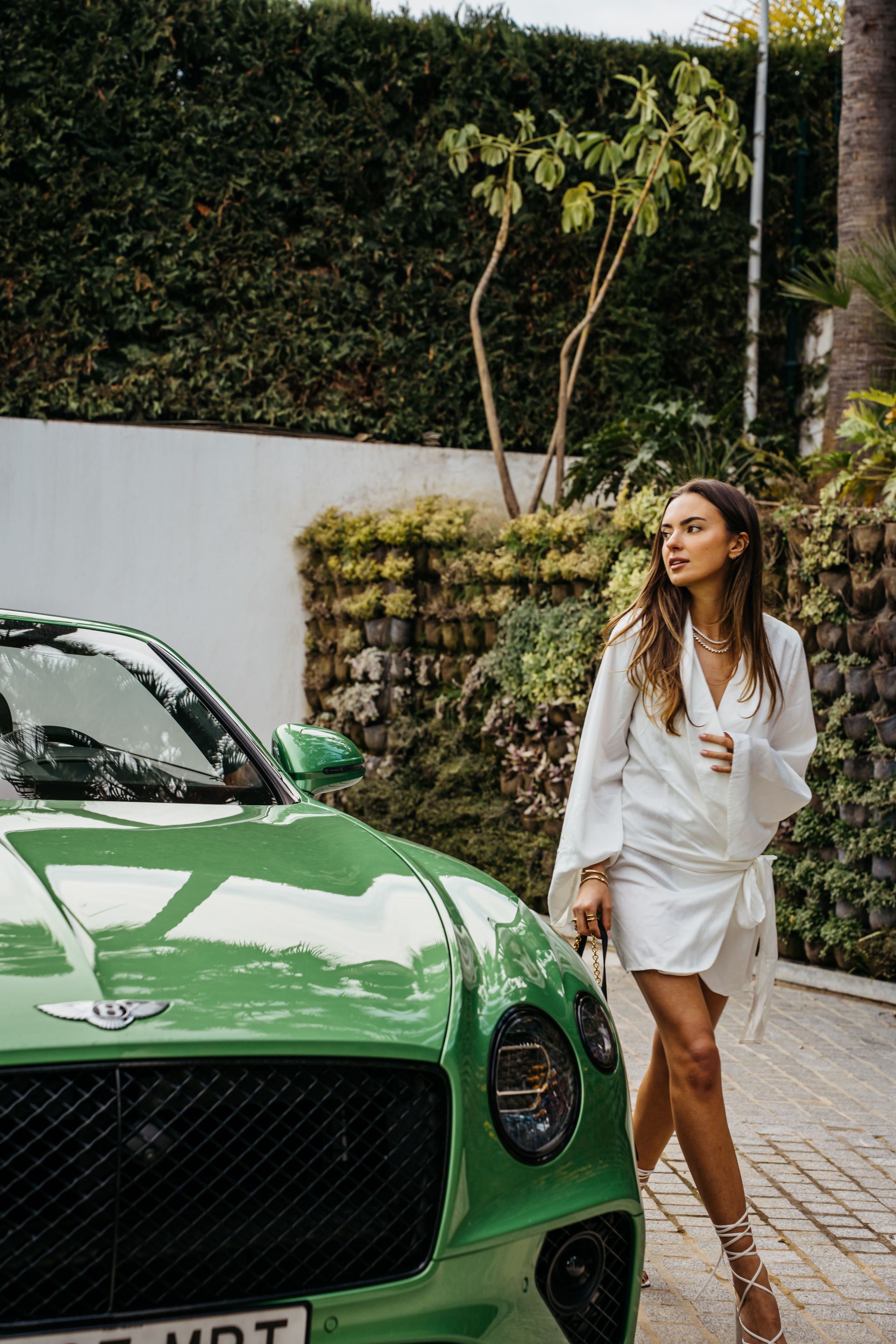 Property Video Presentation (Architectural inclined and or lifestyle)
In today's digital age, where social media is an ever-present force in our daily lives, a high-quality video presentation of a property is necessary. We harness our expertise in real estate marketing to create stunning video presentations that bring your property to life, showcasing its unique features and highlighting its lifestyle appeal, aiming to reach a global audience and attract attention from far and wide. We work with the latest video production techniques to create an immersive experience that showcases your property in the best possible light.
Branded videos
In an age where social media is saturated with homogenous content, we have committed to full-scale production of filming properties in this unique style. Our marketing team specialises in creating custom-crafted narrative videos that truly capture the beauty of Marbella properties. These cutting-edge visualisations, branded as "Drumelia Homes, " aim to provide a unique experience that encapsulates the essence of luxury living in Marbella, which evokes emotion and inspires admiration through every frame.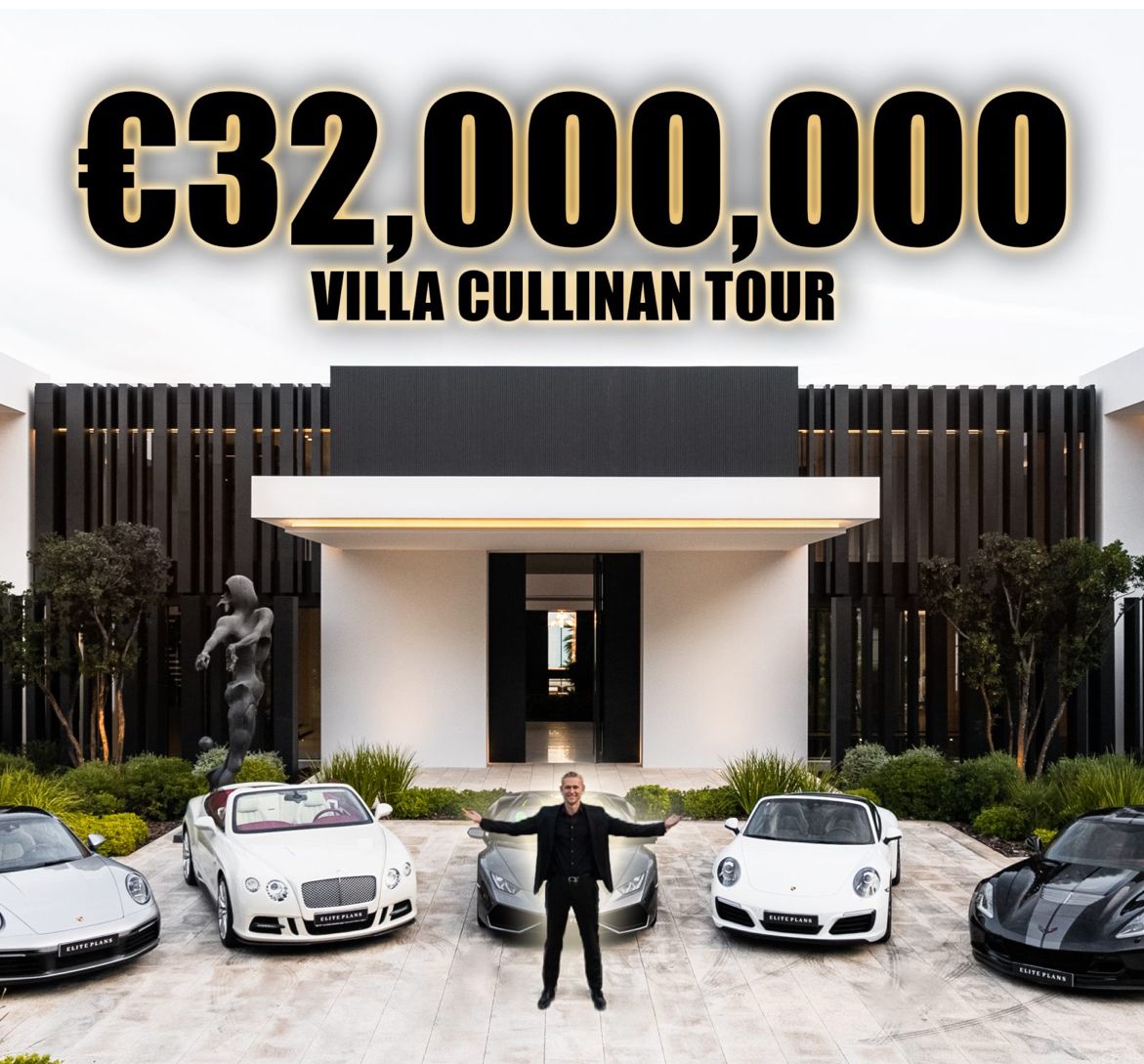 Property tour
Drumelia's Property Tours are an outstanding opportunity for exclusive and luxurious properties to be elegantly presented to the world. Our sales experts conduct these tours in a creative yet informative format and are uploaded to our highñy-followedYouTube Channel, making them an excellent promotional tool for any property.
Marbella Property Tours by Drumelia
Property Tour Reels
As Instagram introduced Reels in recent years, it has become a powerful tool for us to reach a global audience and generate millions of views on our videos. We had a video surpassing 20 million views in just a few weeks. These short videos effectively engage with our audience and promote our listings in a creative and relatable way.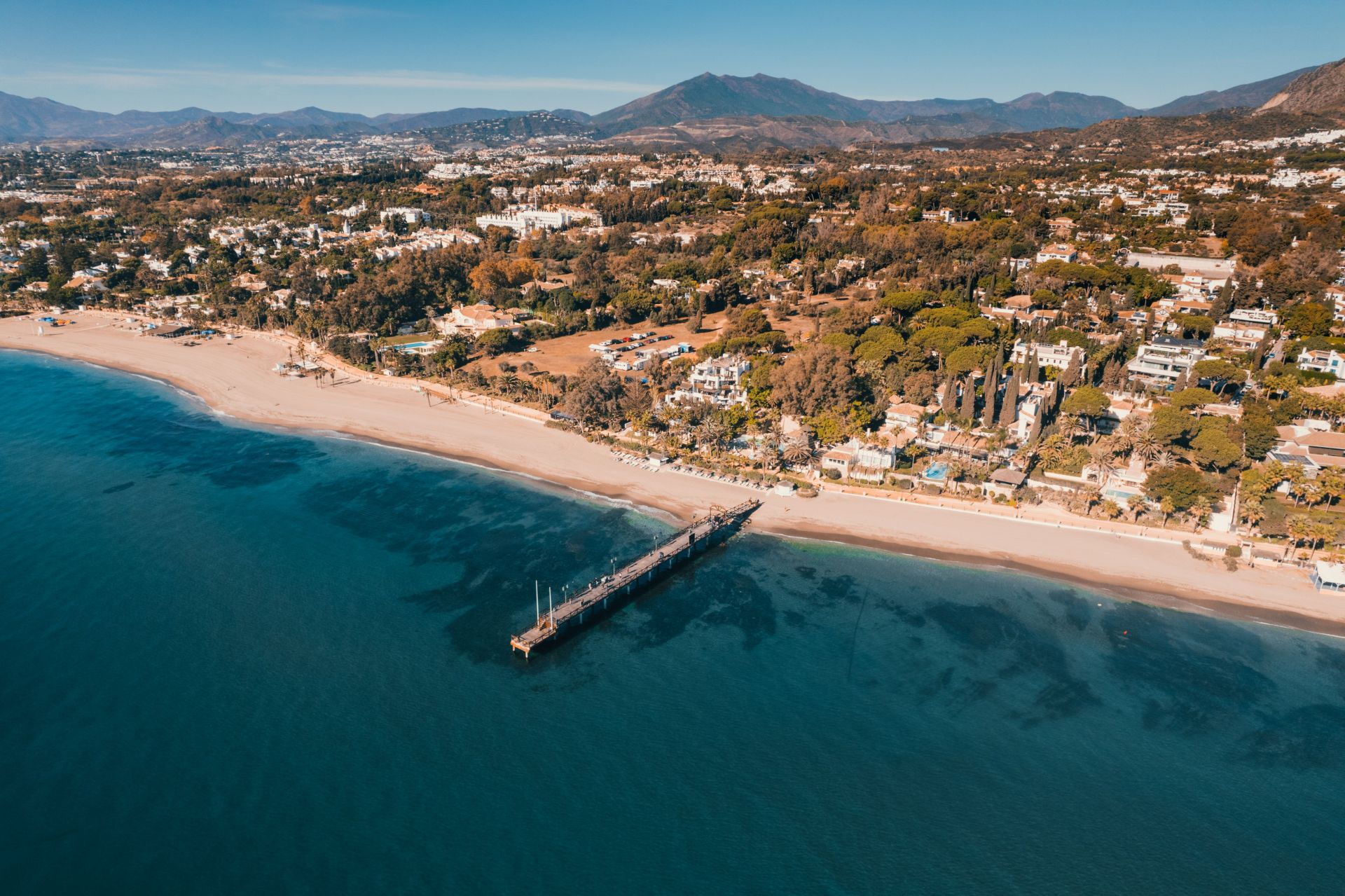 Area tours
To highlight the significance of a property's location, we create an Area Tour Video that showcases the property and emphasises the surrounding area. With this approach, we aim to create a compelling tour that inspires and engages viewers, helping them see the full potential of the property's location.
Tours of the Finest Areas of Marbella
Virtual tour
Virtual tours are an innovative service we offer that allows potential buyers to explore properties remotely without the need for an in-person visit. These tours use high-quality images and videos to provide a detailed and realistic view of the property, including its layout, features, and finishes.
Bespoke Branding
Every property is unique, and that's why we take the time to create personalised branding for each one. Our in-house branding experts carefully curate a brand that captures the essence of the home and elevates it above the rest. Our personalised branding includes logos, brand names, and concepts specifically designed to appeal to the property's target audience.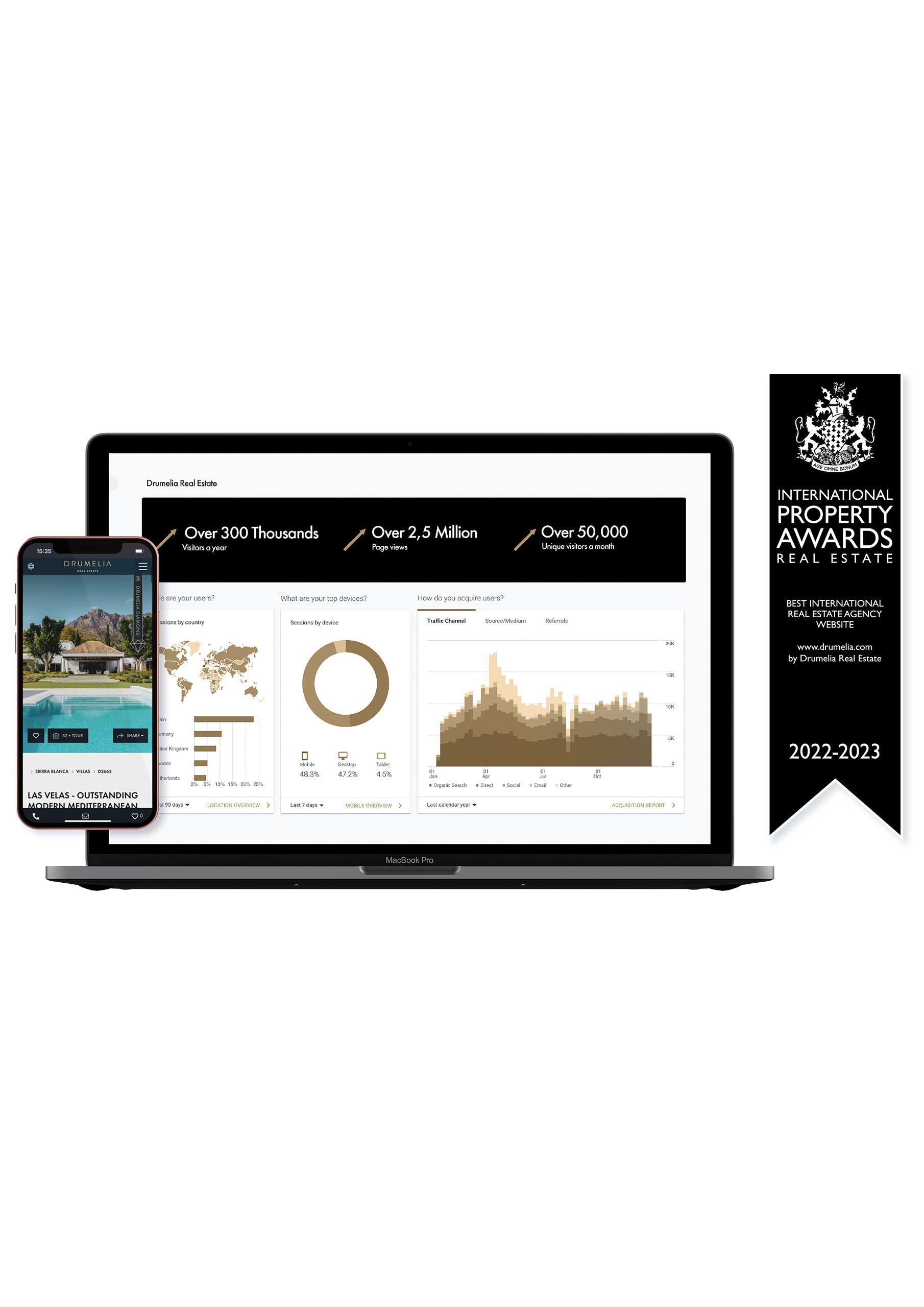 Drumelia Website
Our website was named the Best Real Estate Agency Website in Spain and the world at the 2022/2023 International Property Awards, receiving over 50,000 visits per month from audiences across the globe, taking the leading position in Google searches for real estate in Marbella's exclusive locations. Our website was designed to provide a seamless and informative experience for clients, buyers, vendors, and visitors. By leveraging our marketing actions and advertising on various online platforms, we drive lead traffic to your property. As a result, positioning your house in the exclusive section of our website can generate thousands of daily organic visits, on average.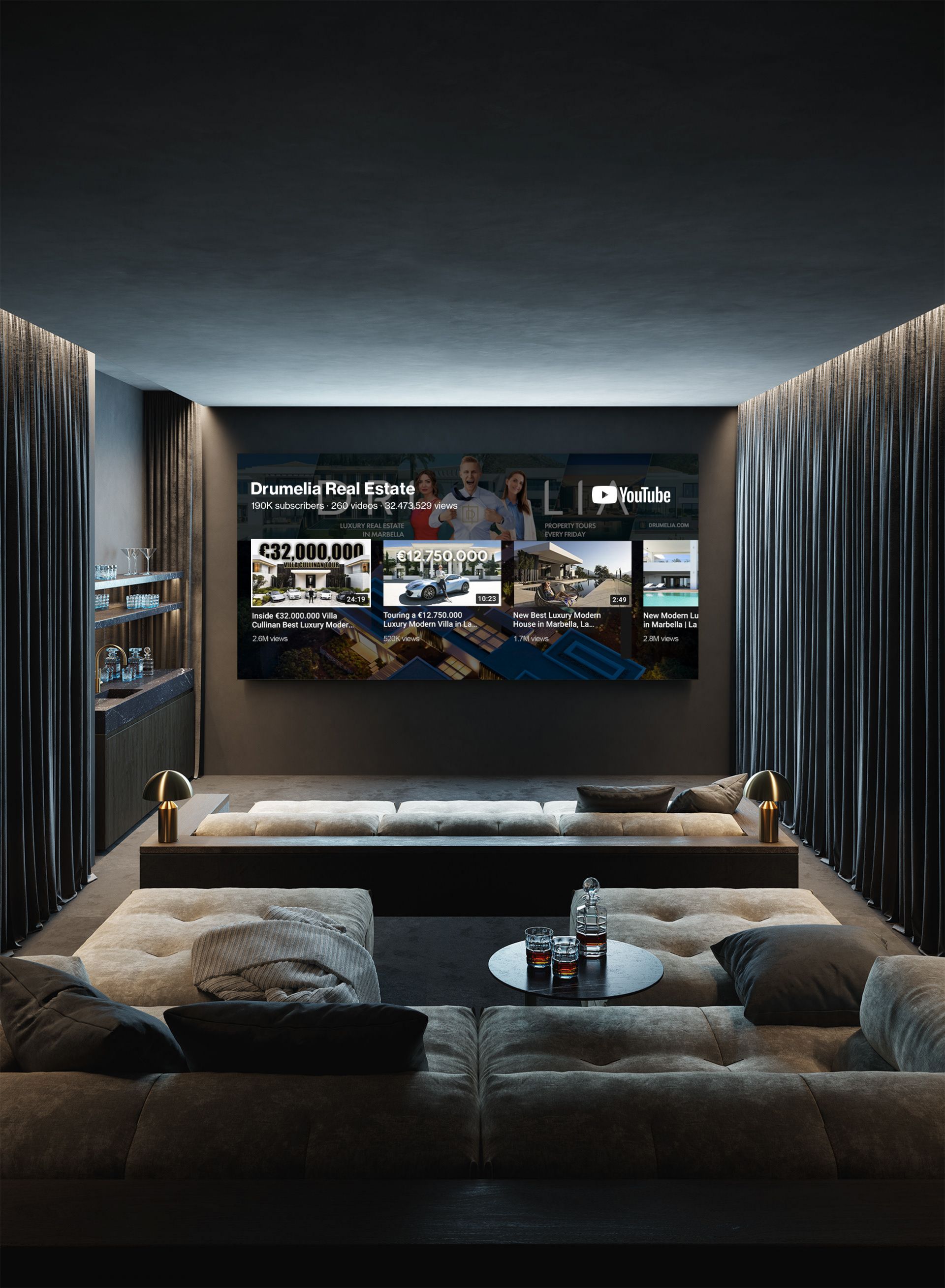 Drumelia YouTube
Since 2016, Drumelia has been utilising the power of video by regularly posting content to our highly-regarded YouTube channel. Our property tours have become particularly popular among audiences and have cemented our reputation as a leading real estate agency in Marbella.
With millions of views per video from a diverse, international audience, our YouTube presence increases our listed properties' exposure and enhances their online recognition. We aim to give each global property coverage by utilising our branding strategies, leading to increased potential sales.
Here are our current YouTube Insights:
Subscribers: +189.000
Total views: +32.000.000
Audience: 20% Female | 80% Male (75% with age of +25 years)
Top countries: Spain, Germany, the United States, the United Kingdom and France
Property range: €2.000.000 – €40.000.000
Total videos: +270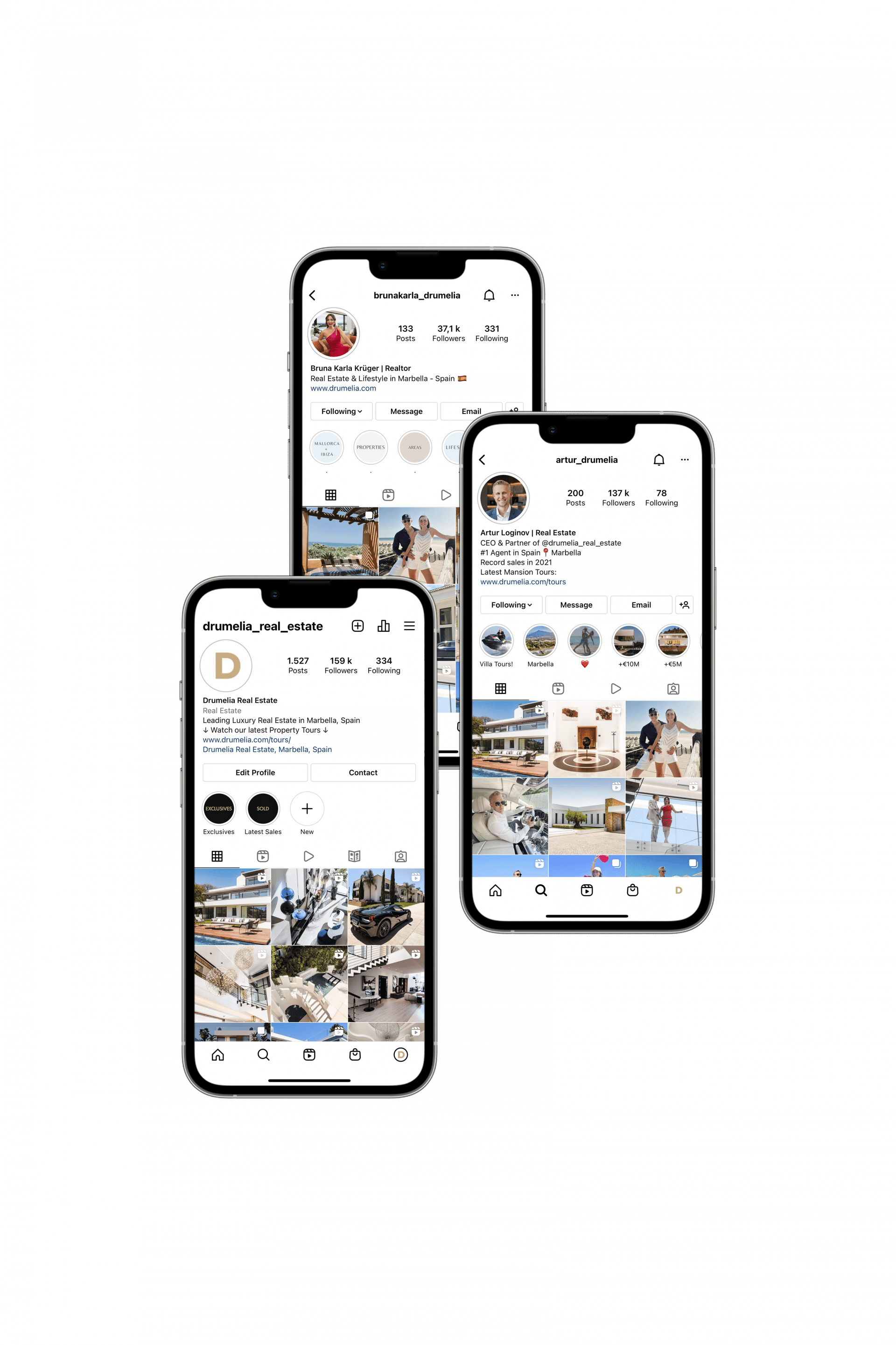 Drumelia Instagram
Instagram has become an integral part of the marketing strategy for modern real estate companies. At Drumelia, we have leveraged this tool to reach a global audience and showcase our exclusive properties. Our strategic use of Instagram has allowed us to reach hundreds of thousands of people daily, with our custom-made property videos potentially reaching millions worldwide.
Our expert marketing team uses innovative tools to gather information from leads. It creates targeted advertisements on Instagram to promote our properties to specific audiences based on location, budget, and other relevant criteria.
In addition to creating and uploading our bespoke content, Drumelia closely collaborates with top influencers with hopes of expanding property promotion and gaining higher recognition.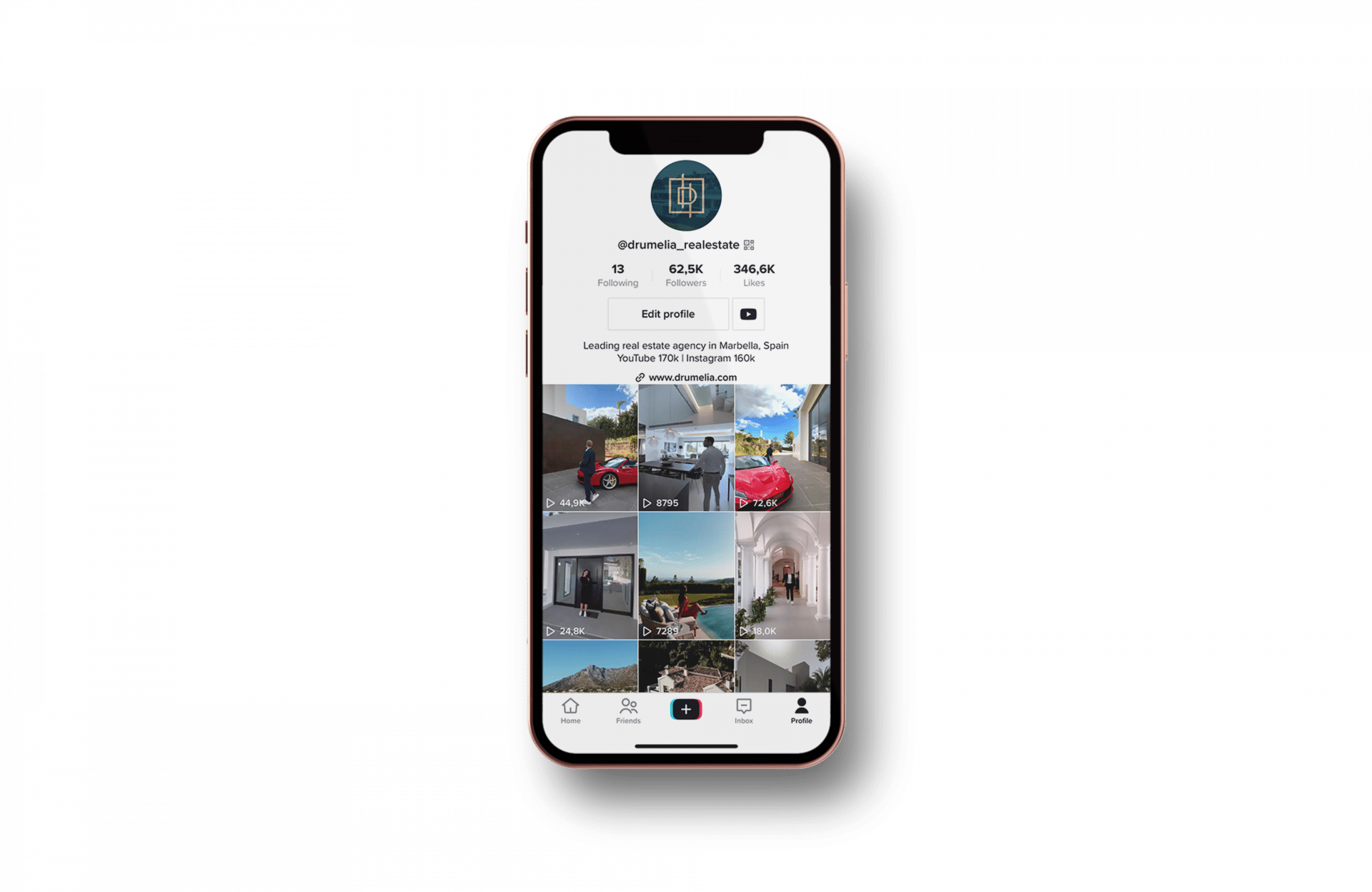 Drumelia TikTok
TikTok has also become a powerful tool for us to showcase our listings and expertise in luxury real estate. By adapting our world-renowned Property Tours from YouTube and uploading shorter tours in a vertical format with trending music, we consistently achieved over 1,000,000 views per TikTok within a year of starting on the platform. We successfully closed a deal as our clients viewed a property on TikTok and were immediately enamoured with it.

Individual Property website
We go the extra mile to provide customised solutions for each property. This includes developing a personalised website that is tailored specifically to that property. The website will serve as a one-stop shop for all the information prospective buyers might need, including high-quality photographs, detailed descriptions, and other relevant details.
Additionally, having a dedicated website for each exclusive property enables us to control the quality and quantity of information shared with potential buyers, ensuring they have all the information they need to make an informed decision. The website also provides an efficient way to share the property with potential buyers without having to direct them through our exclusive listings on the Drumelia website.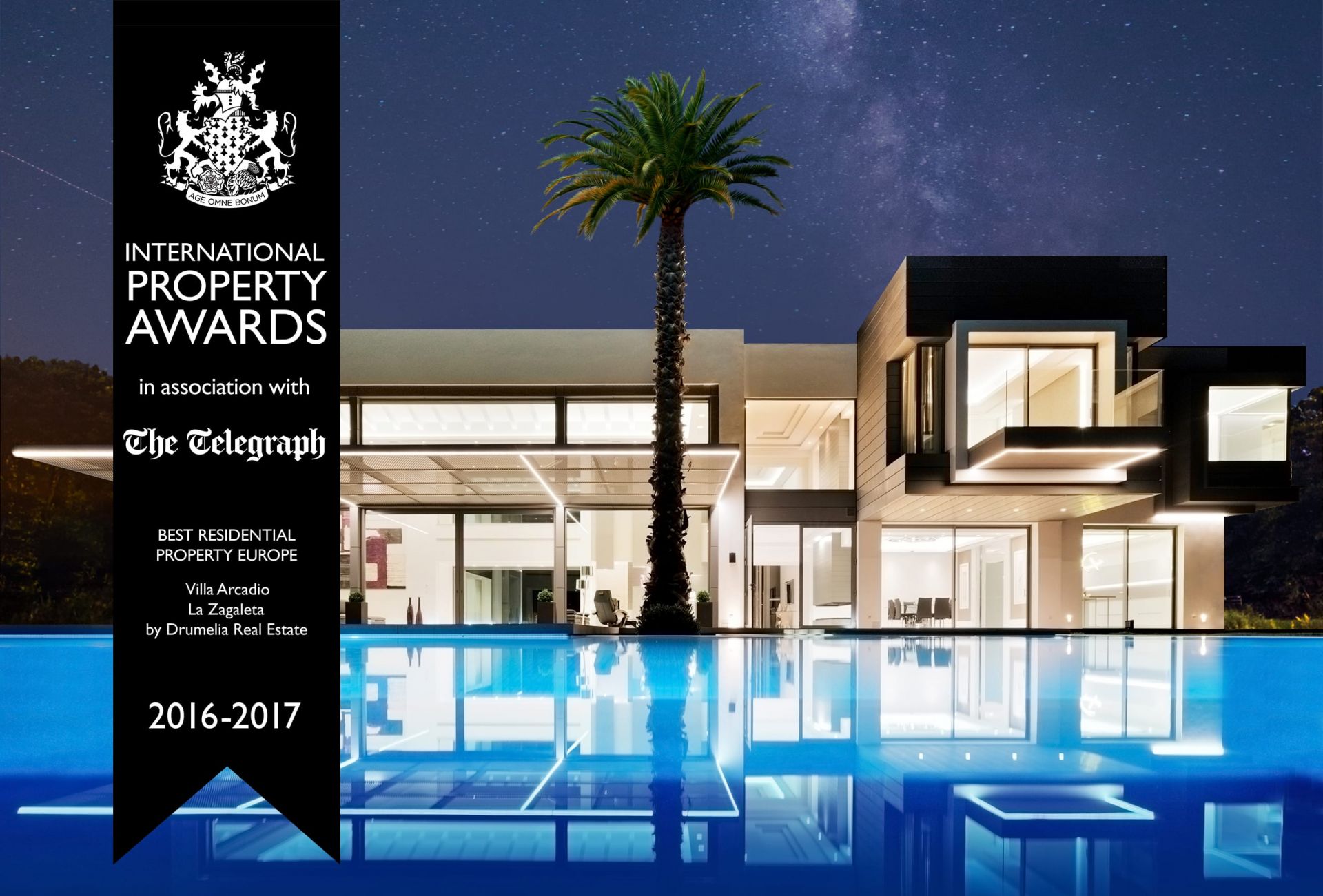 Drumelia national and international client, agent database, and property awards
Over the years, Drumelia has compiled an extensive client and agent network that is kept up to date through weekly mailing campaigns and carefully thought-out strategies. Drumelia creates and submits brochures for our best exclusive listings every year to participate in the international property awards in London. Winning such high recognition can also be an additional marketing boost. It is an acknowledgement of the highest level in real estate, attended by some of the most successful people in the industry. Drumelia has been participating since 2016, twice taking the first position in Europe for our properties.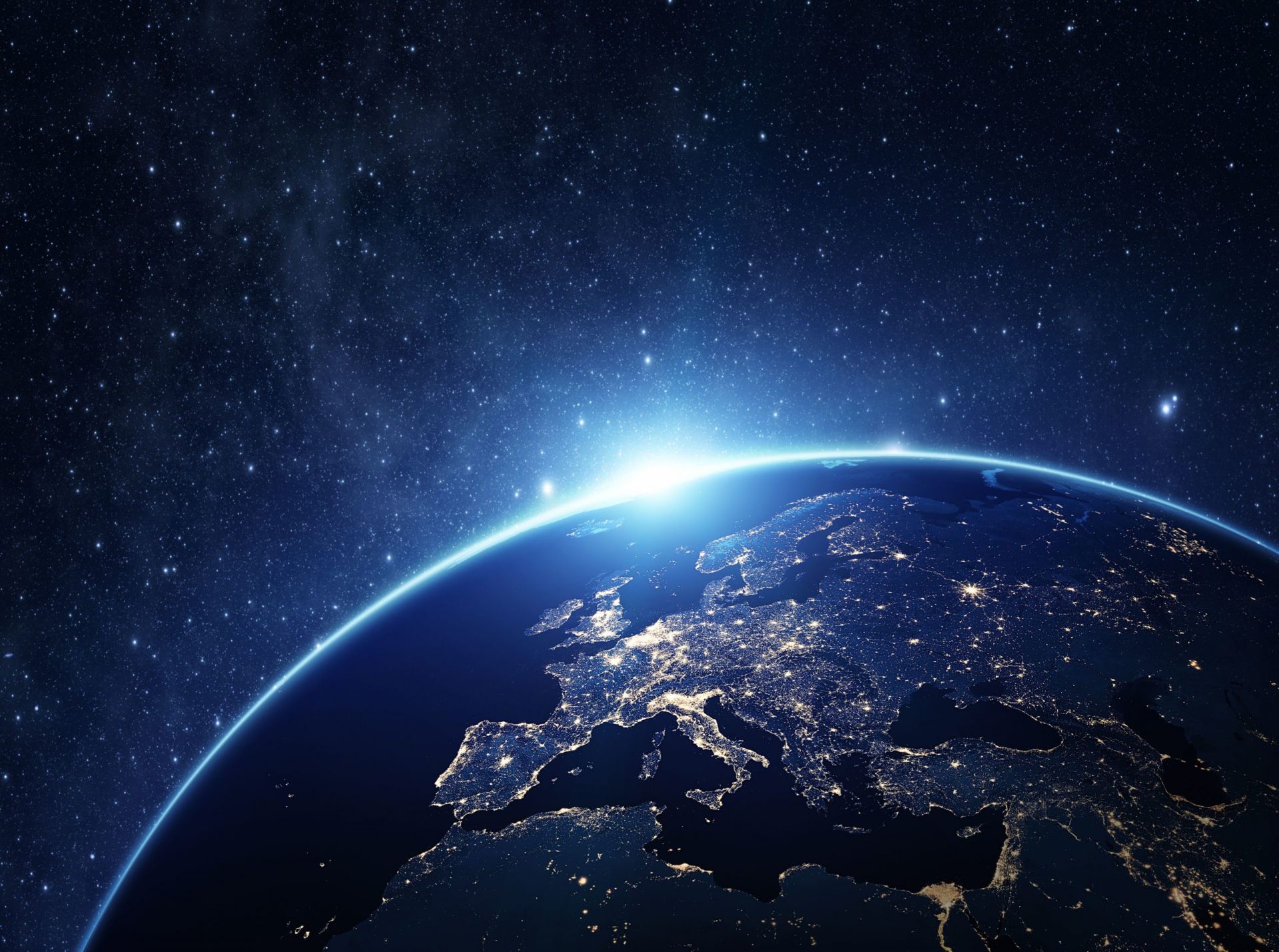 Global exposure through Real Estate Portals
You can access a vast pool of potential customers by featuring your properties on the major real estate portals and marketplaces. However, it is imperative to exercise discernment in selecting only the most suitable platforms, if any, that align with the unique characteristics of your property.
Positioning on top websites of local and international agents
Due to Drumelia's established standing in the real estate industry, we carefully choose national and international firms to partner with and showcase your property on their website using our bespoke marketing materials.
Professional control of internet exposure
Any property must be strategically positioned on online search engines for optimal outcomes. However, overexposure on undesired search engines may adversely affect the property, indicating a lack of exclusivity and urgency to sell, significantly impacting the property's marketing efforts.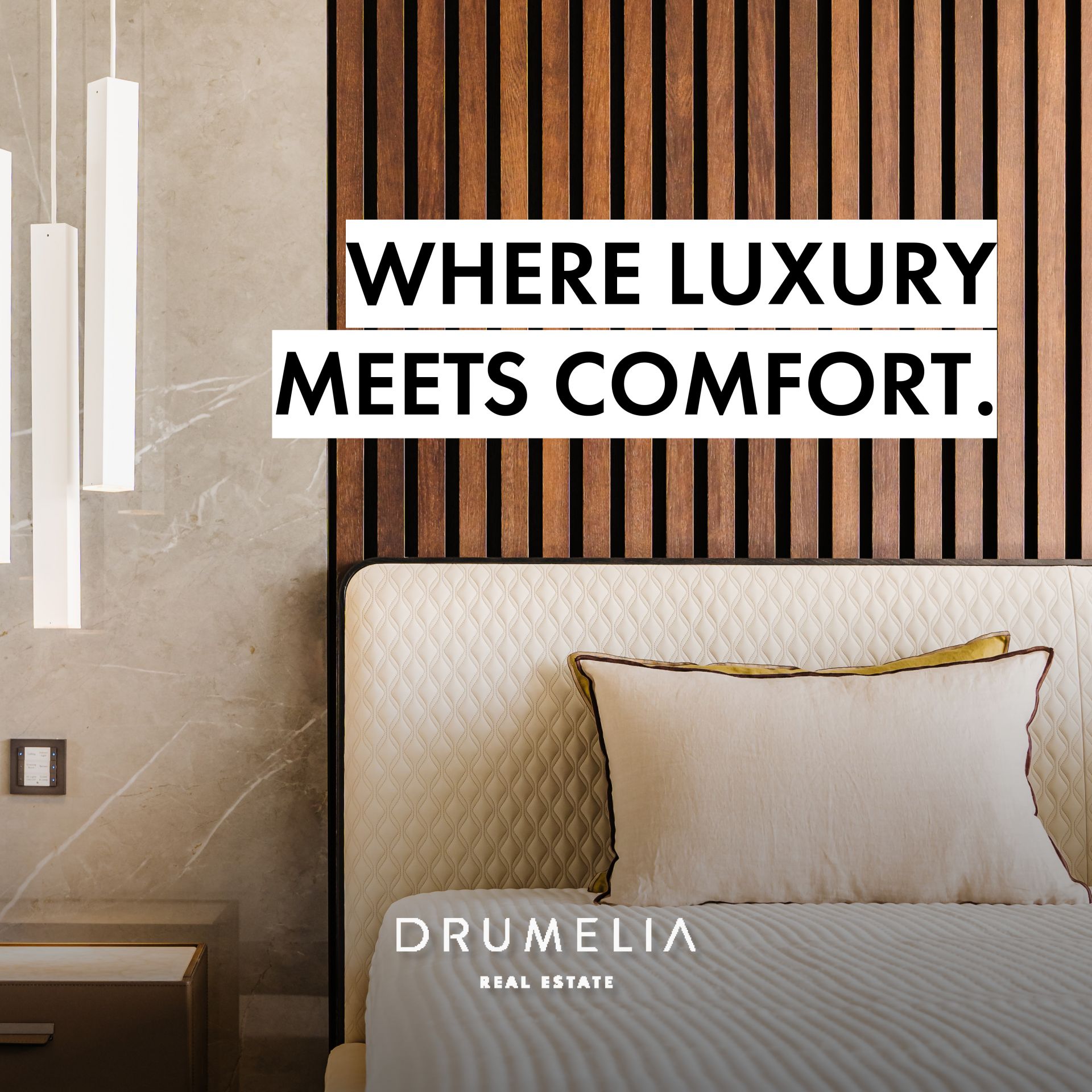 Google and YouTube Ad
We utilise online advertising to broaden our reach, increase traffic to our listings, and attract new potential clients:
Search campaigns on Google that ensure our listings are the top result when searching for  Marbella luxury real estate.
YouTube campaigns incorporate content such as narrative, infographic, corporate, and lifestyle videos. We use more visually engaging content to captivate our audience and attract a different demographic.
Discovery campaigns involve a mix of images on platforms like Gmail, YouTube Feed, and Google Discovery Feed. We aim to attract our audience early in their buyer or seller journey.
Remarketing campaigns track visitors from our website and direct them with personalised ads to encourage them to revisit the listing on our website.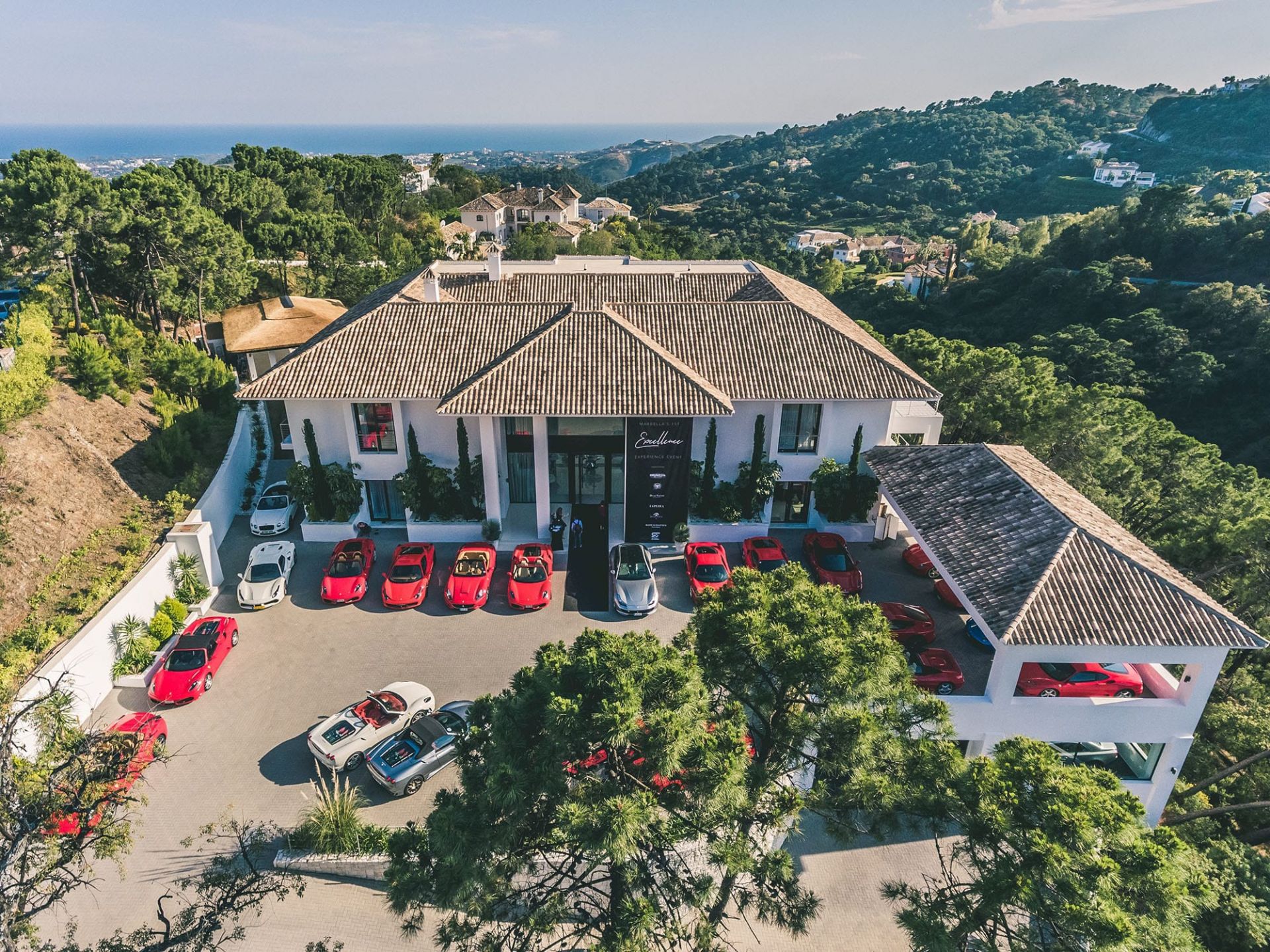 Open House for Agents
We organise open houses for agents to acquaint themselves with the properties and their finer details. Holding an event at one of our exclusive listings can captivate the attention of all agents in Marbella, consequently influencing their prospective clients and associates through the power of word-of-mouth and social media promotion.
Thematic Event
We host thematic events in collaboration with luxury brands such as Ferrari, Bentley Marbella, La Perla, and Bang & Olufsen. These partnerships allow us to attract potential customers and generate attention from a wider audience.
Influencer Event
Drumelia values the influence of social media and organises exclusive events to promote its properties through top influencers, aiming for national and international exposure. The events attract millions of viewers, presenting their properties from the perspective of influential personalities. Thematic events are sometimes combined with private events to provide a more immersive experience.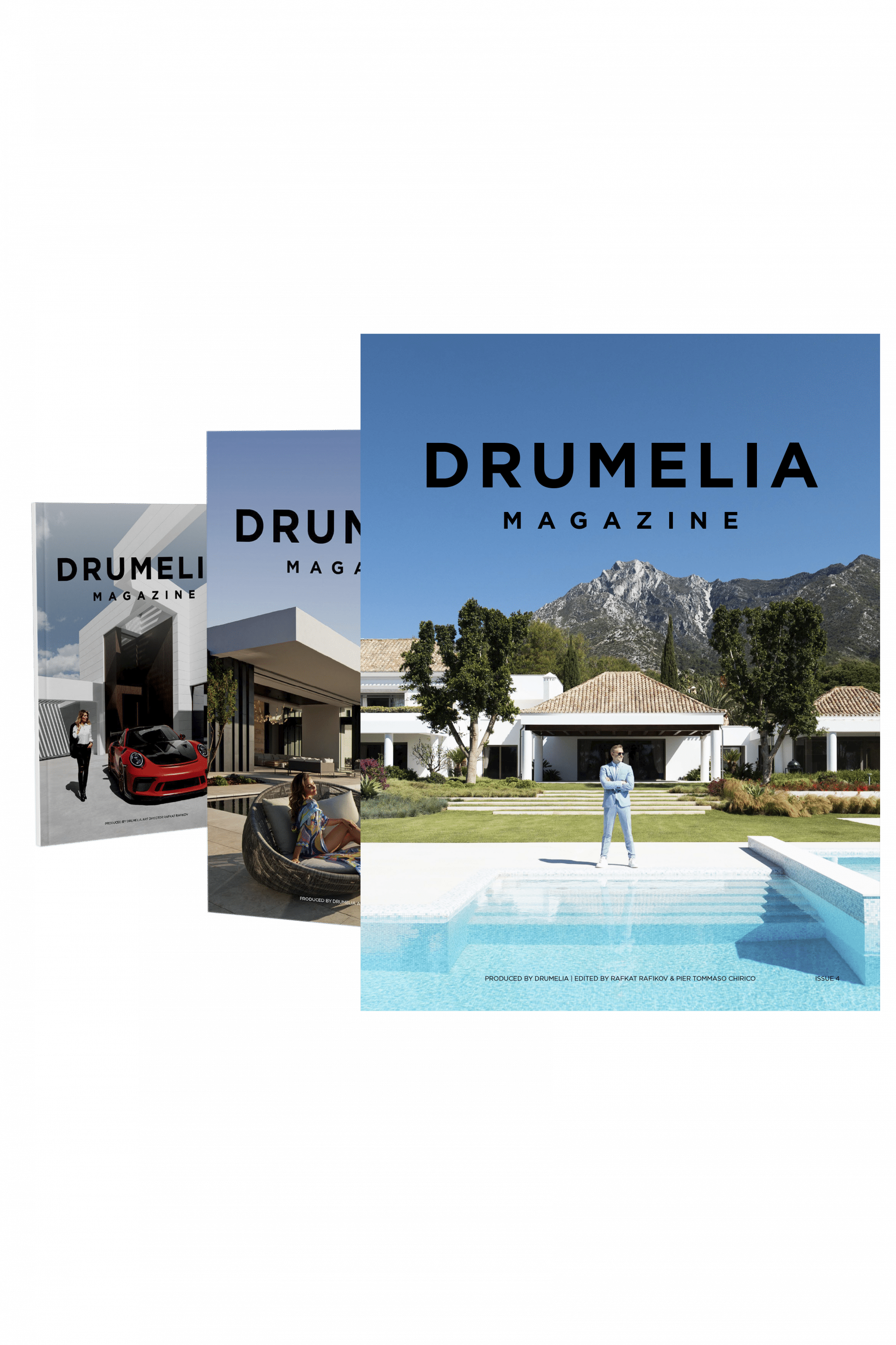 Drumelia Magazine
We produce a luxurious annual magazine distributed to affluent locations in Marbella and gifted to our esteemed clients. The magazine features interactive QR codes that enable clients to delve into detailed information, photos, and videos of the properties showcased within its pages.
Initially launched in 2019, Drumelia is now printing 20,000 copies of this magazine, which has become a treasured asset for our clients. Being published annually, the Drumelia Magazine helps us create a sense of excitement and anticipation amongst our customers.
Print Advertisement, Press & TV Publications
All marketing actions can be reinforced by paid publicity to promote our listings. The publications are selectively and strategically chosen for each property. Through our extensive network of press release contacts, we strive to attain widespread media coverage that can be redirected to all our exclusive listings, amplifying their exposure and reach. This approach ensures that our listings are noticed and resonate with our target audience's discerning tastes.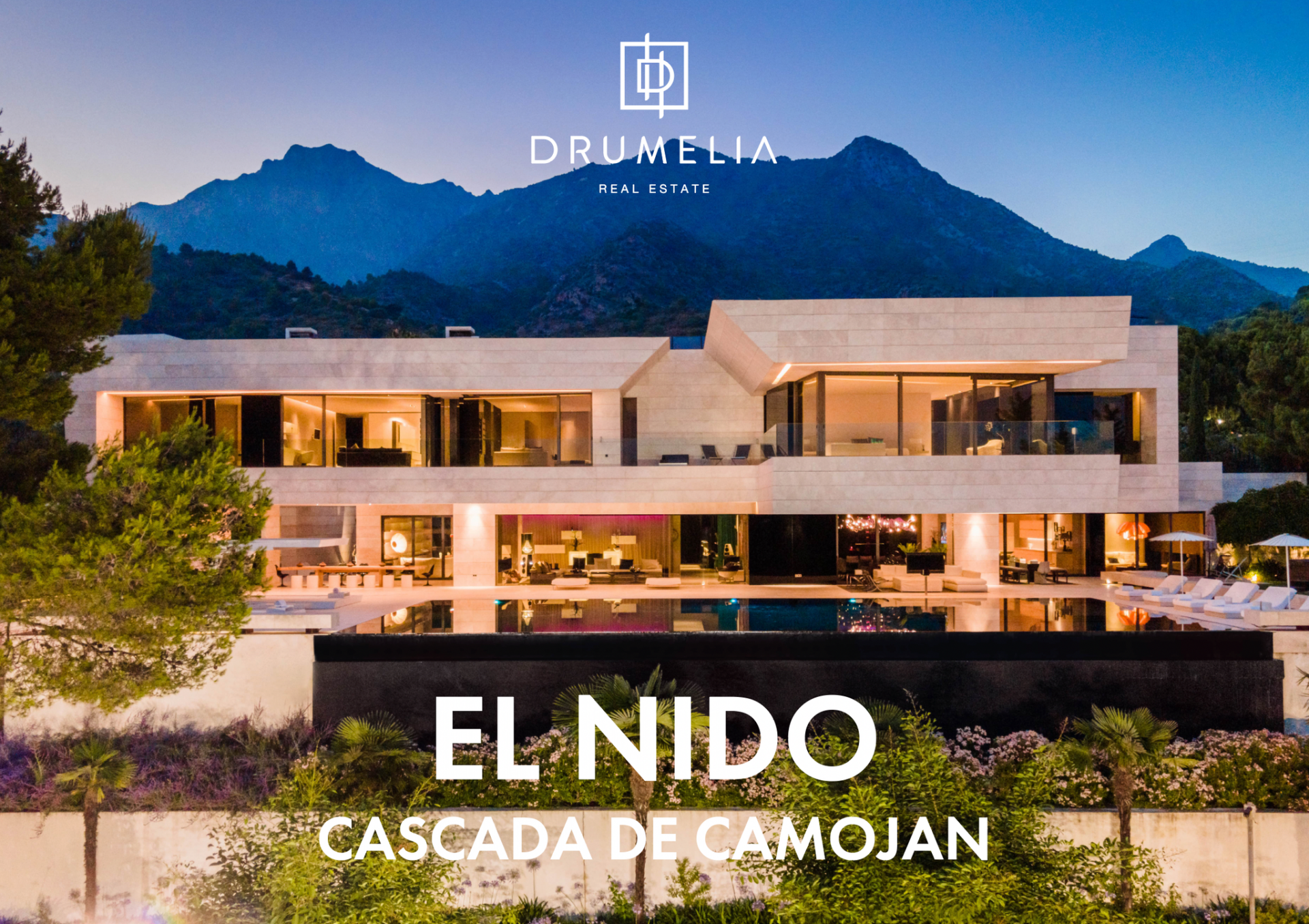 For Sale Signs and Billboards
Our standard "For Sale" signs are strategically placed around our properties to attract the attention of passers-by. These signs prominently display our company's contact details, making it easy for those interested in a particular area to contact us. Our billboards are highly impactful, particularly on villas or plots with ample space. They provide potential clients with more information, creating an impression of importance.
Brochures
We create high-quality brochures that our clients can hand out to prospective property buyers during viewings. Our custom-made brochures are designed to provide potential buyers with all the necessary information about the property, including detailed descriptions, photos, and even QR codes to access marketing material related to the property.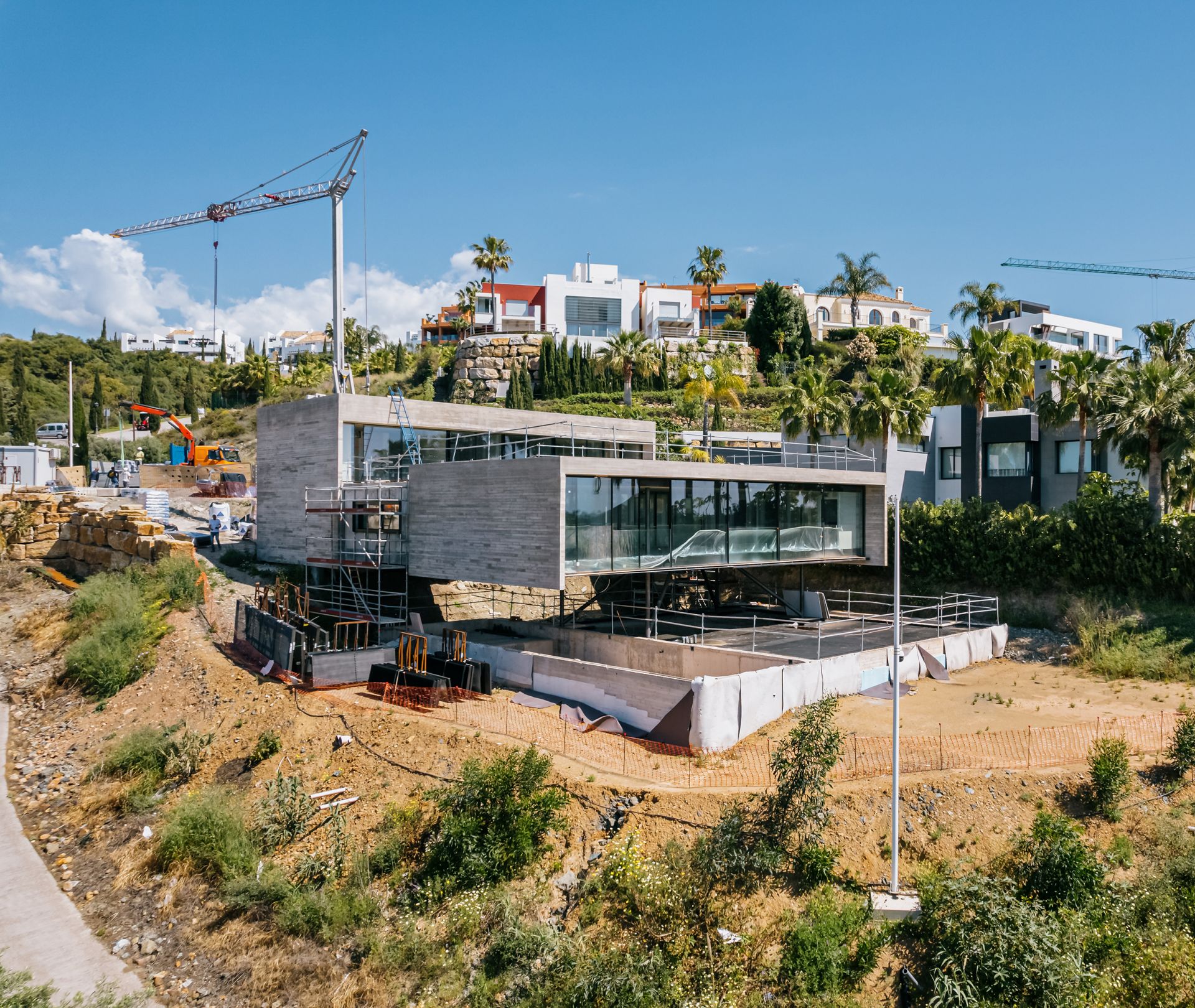 Marketing for properties under construction
By proactively conceptualising and implementing marketing campaigns during the property's development stage, we ensure the property gains maximum exposure and garners positive attention, such as those employed for the famous Villa Enso.
High-quality 3D pictures
Our team works closely with the 3D rendering companies to ensure every detail is meticulously captured, from the textures and finishes to the lighting and ambience. We take great care to ensure that the final result is visually stunning and accurately conveys the essence and character of the property.
High-quality 3D videos
By creating engaging and immersive videos, we can bring the project to life and help potential buyers better understand the essence and appeal of the home. Furthermore, our videos have the potential to reach a much wider audience through our strategic social media marketing campaigns.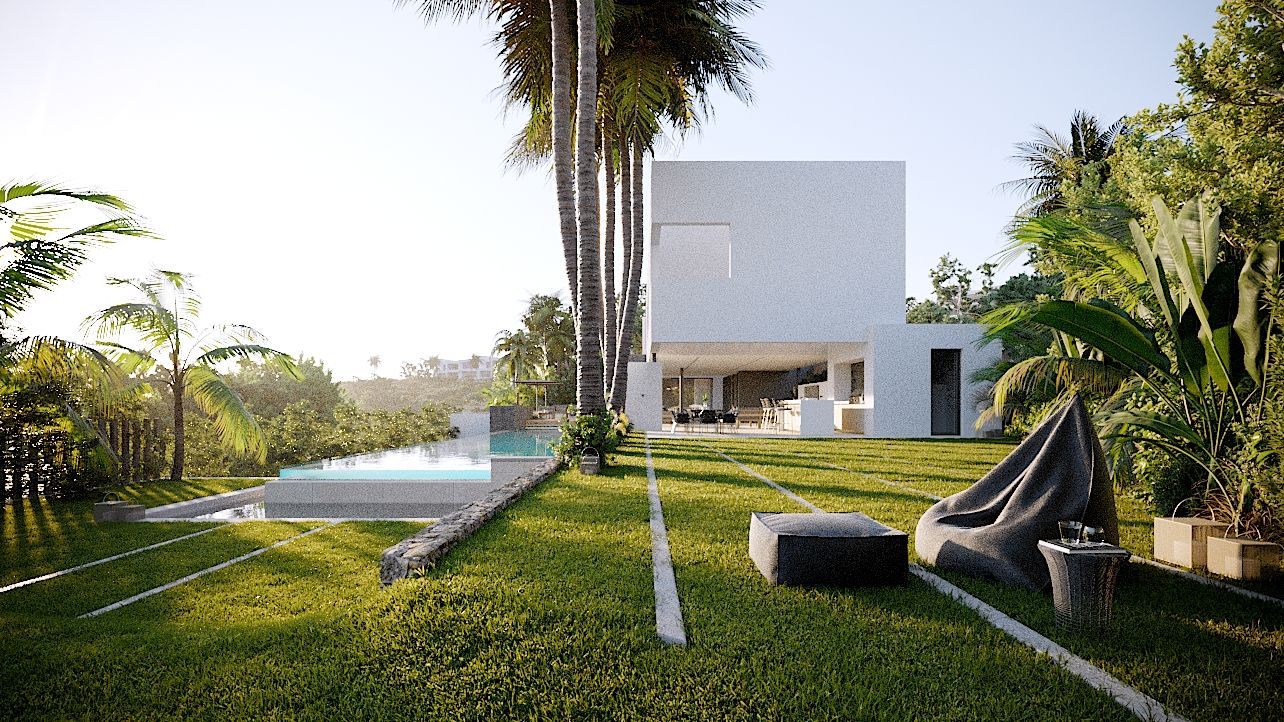 Monthly on-site visits and online exposure for construction
Regular monthly property visits by our marketing team provide an excellent opportunity to keep potential buyers and collaborators informed about the property's progress. Furthermore, drone footage provides a comprehensive overview of the construction process.
Property tour during construction
Once the construction process reaches approximately 60-70% completion, creating a professional video where one of our agents presents and explains the house can be a powerful marketing tool. This video can generate anticipation and attract new clients as the house nears completion.
Drumelia's presence during the construction
By partnering with Drumelia during the construction of your property, you can count on us for constant consultation and assistance. Our experience in critical decision-making related to quality, distribution, pricing, and more means we are well-equipped to provide valuable guidance throughout the process.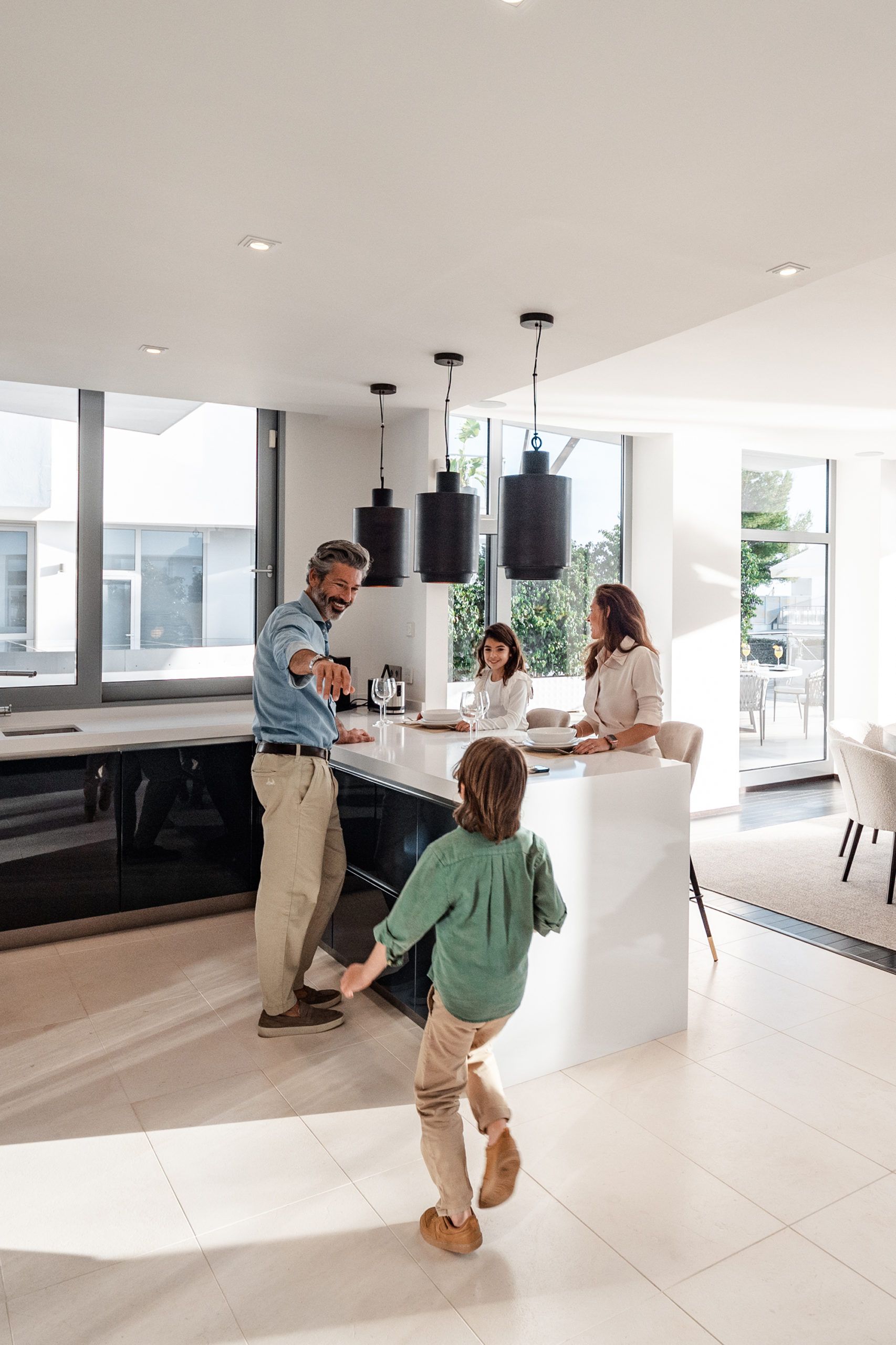 Marketing for our Developments
Drumelia has recently acquired several exclusive developments, allowing us to combine our innovative selling and marketing techniques to achieve the unprecedented success that surpassed our expectations.
The secret to our success lies in our branding approach, which sets our properties apart from the competition. Our powerful marketing campaigns include fresh content created weekly and exclusive videos tailored to different target audiences based on the style of each unit.
Want to sell a property with us?
Please fill out this form, and a member of our team will get in touch as soon as possible. Please include as many details as possible, so our team will be able to help you as much as we can right from the start.