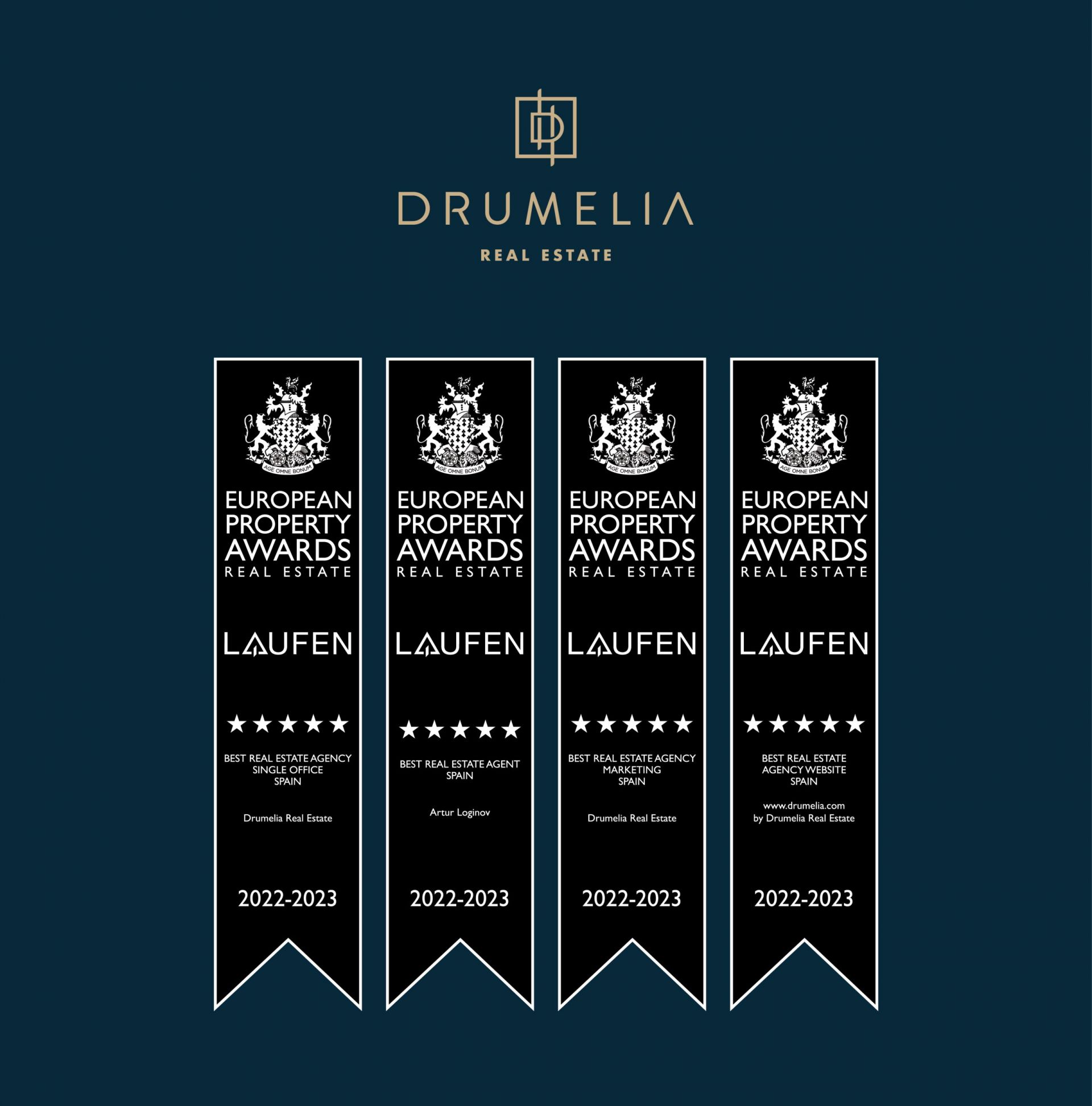 Drumelia becomes the Best Agency in Spain
Drumelia is proud to announce that we have won all four award categories for the Real Estate at the International Property Awards, the most prestigious award accolade across the globe, making Drumelia the Best Real Estate Agency in Spain.
The four wins for the 2022-2023 Real Estate Sector in Spain that Drumelia achieved are:
Nº1 in Best Real Estate Agency Single Office in Spain 2022-2023
Nº1 in Best Real Estate Agent in Spain 2022-2023 – for the second consecutive year
Nº1 in Best Real Estate Agency Marketing in Spain 2022-2023
Nº1 in Best Real Estate Agency Website in Spain 2022-2023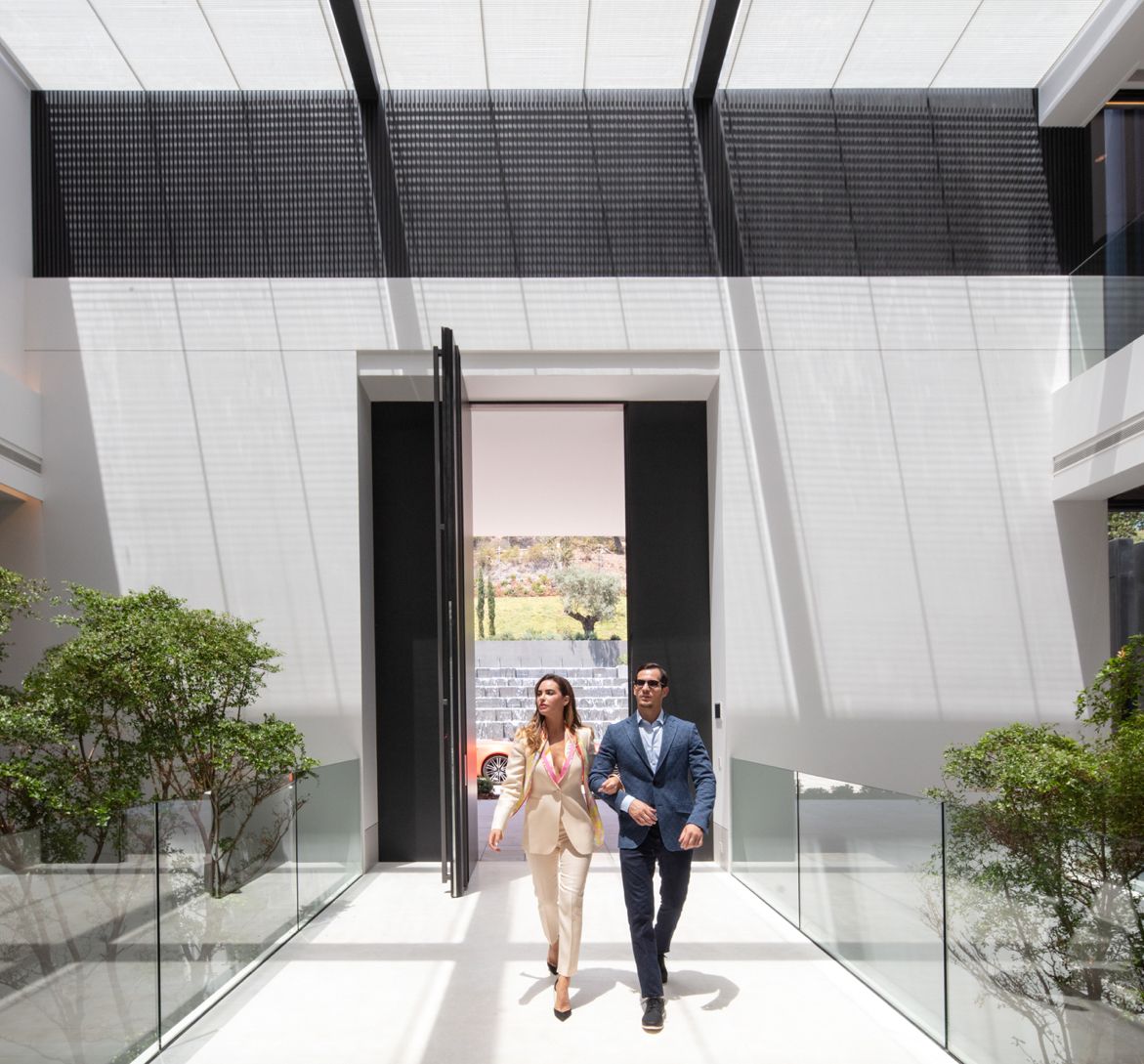 Our marketing strategies
As leaders in the Marbella Real Estate realm, the standards that we have set must constantly be up to par and expectations to be continually met. As, after all, Drumelia aim to conquer all tasks with the utmost detail and professionalism.
Over the years, Drumelia has not only set out to build full-proof marketing strategies but assembled a successful team of creative individuals who are not only experts in their field but strive for nothing but success. At Drumelia, we constantly strive for customer satisfaction, deliver high-quality service, and cover production costs. Having concocted methodical approaches to property marketing, Drumelia can display a property to its highest potential, with the biggest audience and all in record time.
Here, you will be able to find more information on our tailor-made marketing strategies curated for each property: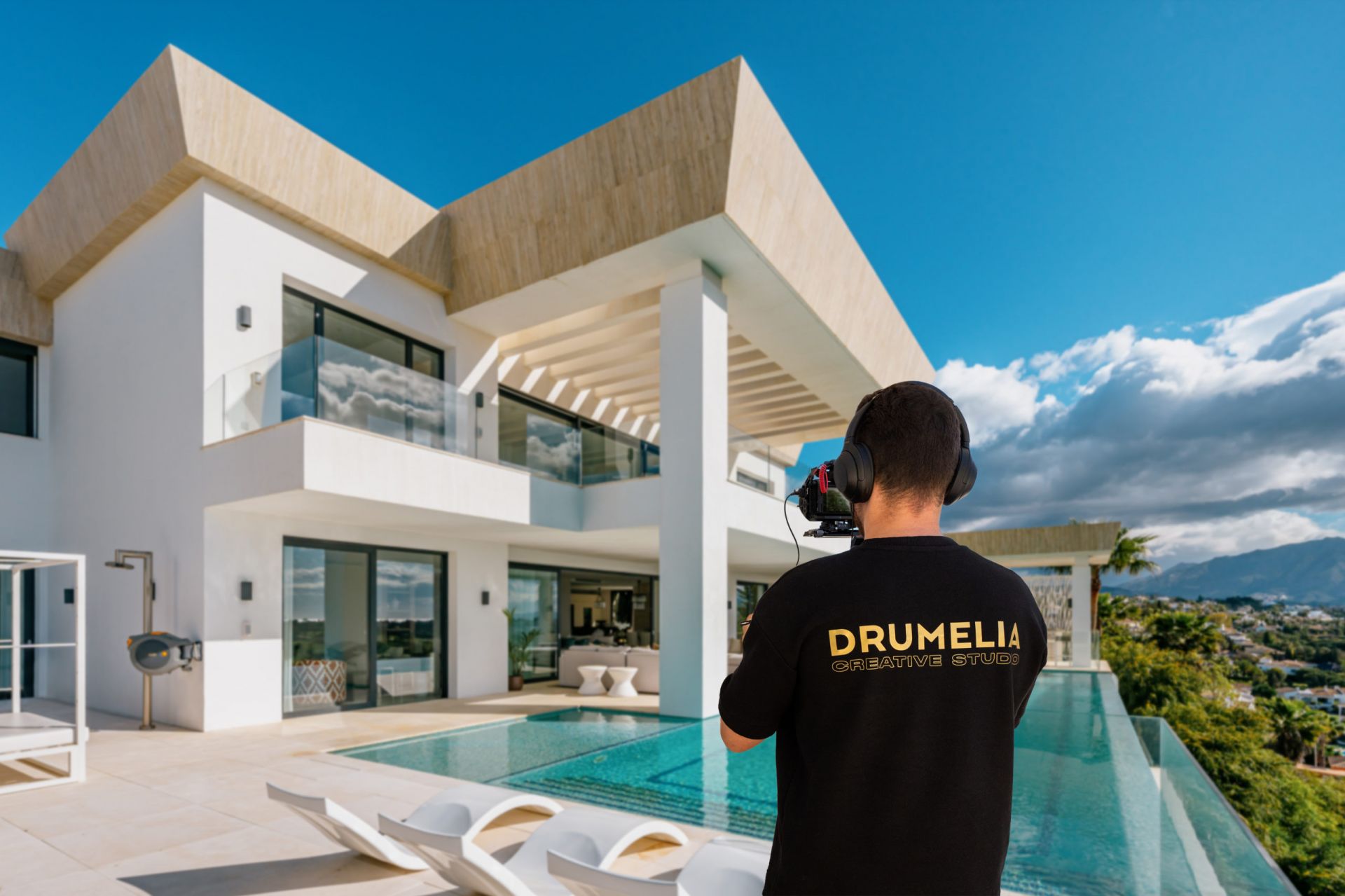 Listing photos
Our in-house real estate photographer will produce professional photos, implementing the most advanced techniques to create the best portfolio with the finest deliverables, including daylight photographs, nightlife photographs, filming and drone shots.
Lifestyle content
Bespoke Drumelia Lifestyle content will include models and influencers to showcase the house's feel, videos and photographs that can be used for social media to connect your property with a broader audience and gain online recognition.
Property Video Presentation (Architectural inclined and or lifestyle)
Nowadays, where social media is at our disposal 24/7, a video presentation of a property is a must. With our expertise, we will display your property online for the world to see, attracting global attention, allowing a property to be viewed from abroad, and giving the property a chance to be creatively advertised.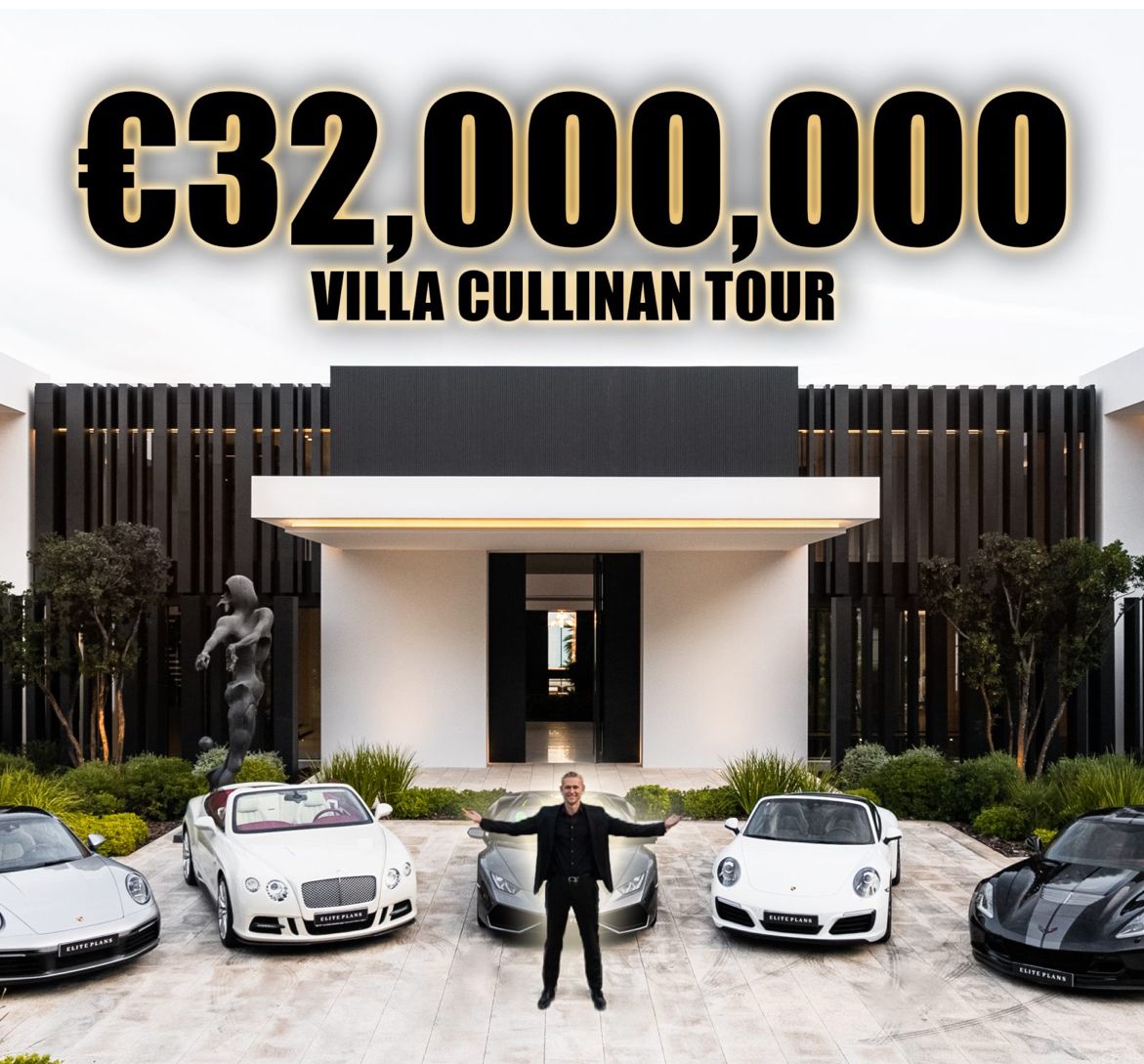 Property tour
Drumelia's world-renowned Property Tours are a chance for exclusive and luxurious properties to be fashionably presented to the world. Having one of our sales experts give the tour and also being uploaded to our YouTube Channel is an excellent way to promote a property and a creative yet informative format.
Marbella Property Tours by Drumelia
Area tour
For a property that is all about location, we also propose an Area Tour Video that, of course, features the property but at the same time sells the location. This adds value to the property and brings in further recognition and online traffic.
Tours of the Finest Areas of Marbella
Virtual tour
We have the newest equipment that creates virtual property tours that can be seen through the website or devices like Virtual Reality Glasses. With this innovation, we close the perfect circle of property visualisation for potential clients.
Branding
Personalised Branding for each property is carefully curated for any property, including logos, brand names, and concepts that capture the essence of a home to highlight the property above the rest.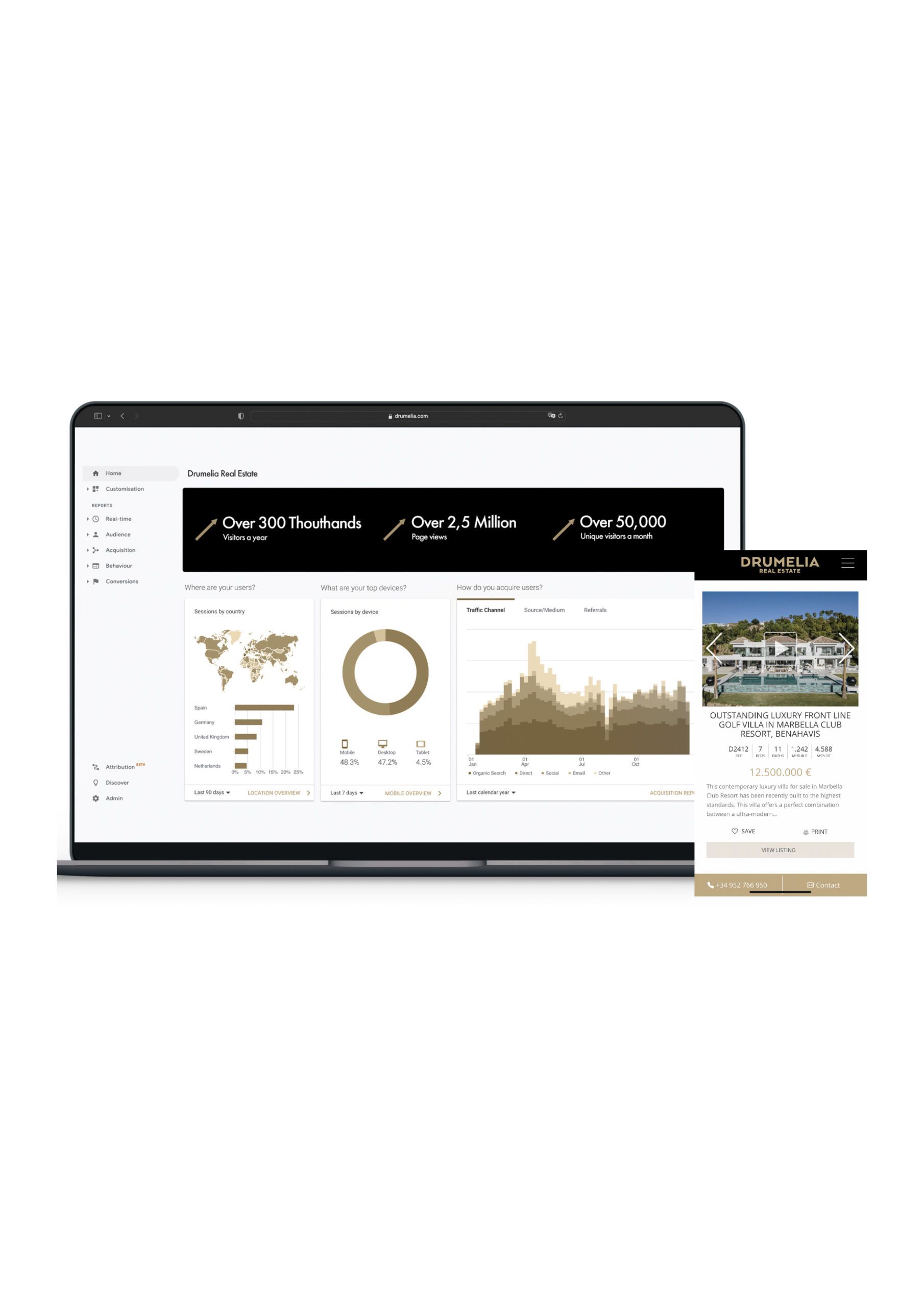 Drumelia Website
Our website takes the leading position on Google searches related to real estate in Marbella, Zagaleta, Sierra Blanca and other areas. We receive online traffic and visits from all over the world. Our marketing actions and advertisements on different online engines send the lead traffic to the website; therefore, positioning your house in the exclusive section will, on average, generate thousands of daily organic visits.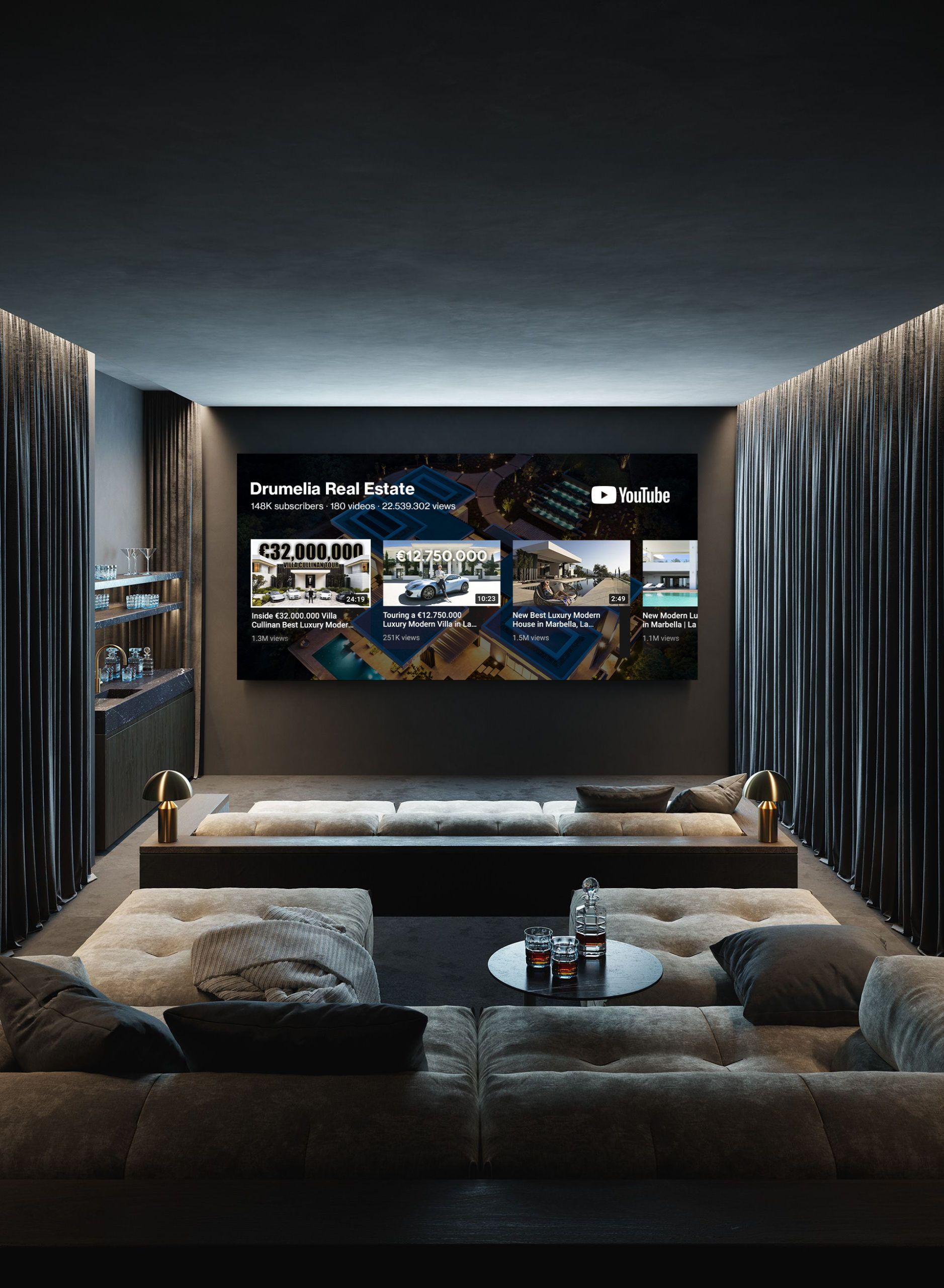 Drumelia YouTube
We are no strangers to knowing the importance of online presence. This is why we decided to venture onto YouTube, using the platform to connect with our audience and expand our creative knowledge. We are proud to say that Drumelia's YouTube Channel is not only the most popular real estate channel in Spain but in Europe.
Sometimes even reaching millions of views per video from an international audience, this aids and reinforces a property's popularity and online recognition. Utilising our branding methods, we aim to give global coverage to each listed property, eventually leading to more potential sales.
Here are our current YouTube Insights:
Subscribers: +173.000
Total views: +25.000.000
Audience: 20% Female 80% Male (75% with age +25 years)
Top countries: Spain, Germany, United States, United Kingdom Property range: €2.000.000 – €40.000.000
Total videos: +250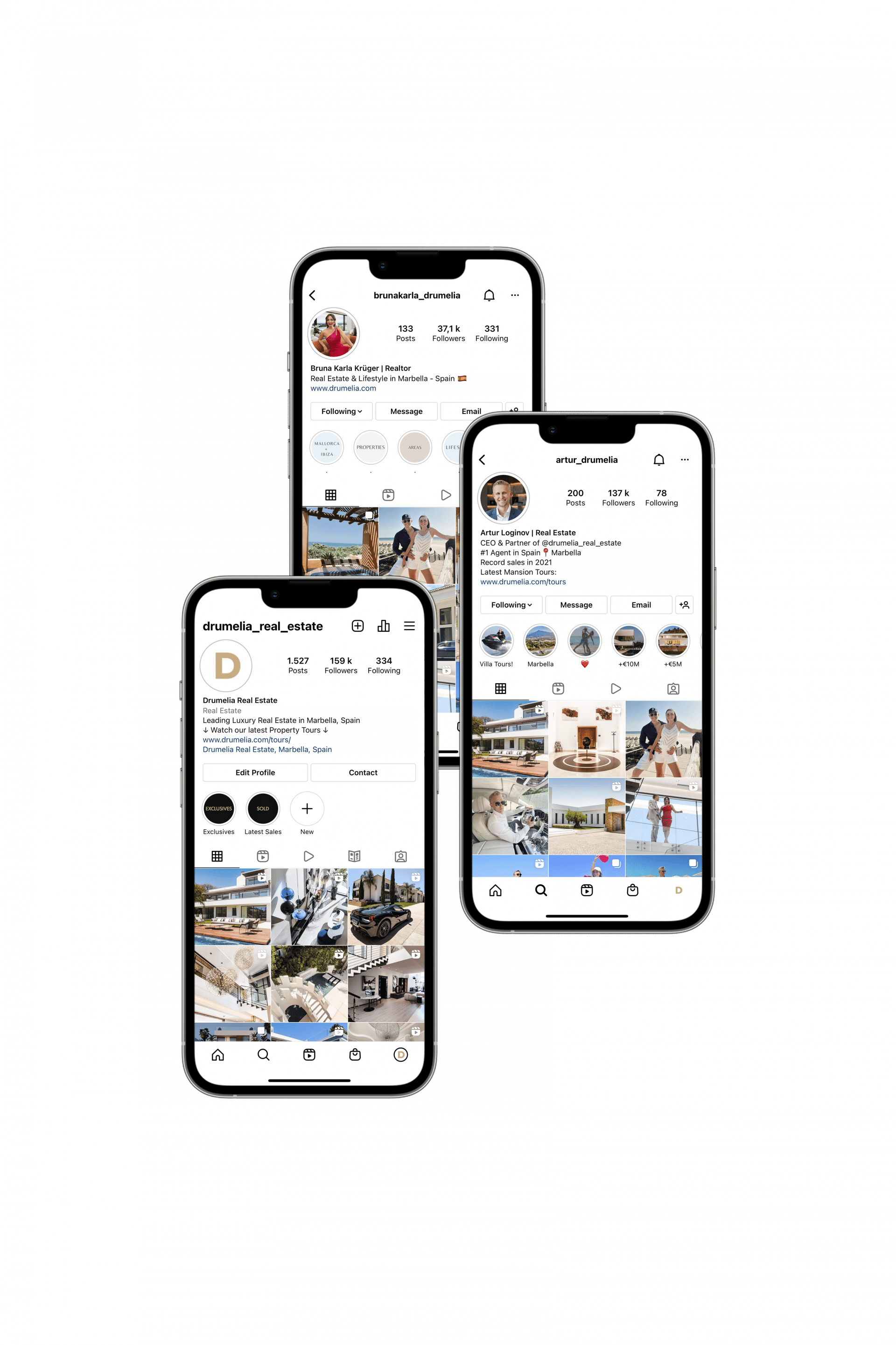 Drumelia Instagram
Due to its global reach and interest, Instagram has become an essential tool for any real estate company to promote practically anything. Drumelia's Instagram posts and stories reach hundreds of thousands of people daily. With over 300K followers on the platforms ranging from celebrities to industry leaders, we are proud to say we have the most significant following for a real estate company based in Marbella. Our tailor-made Instagram property videos have an overall reach of millions worldwide, some reaching up to 20M views in a matter of weeks.
We use innovative tools that collect information from our leads and create similar audiences on Facebook and Instagram, to promote ads of our properties by location, budget, and other curated categories.
In addition to creating and uploading our bespoke content, Drumelia closely collaborates with top influencers with hopes of expanding property promotion and gaining higher recognition.

Individual Property website
We design and create individual property websites to control the quantity and quality of the information provided to clients. This is also an efficient way to forward the property to any potential customer.
Drumelia national and international client, agent database, and property awards.
Over the years, Drumelia has compiled an extensive client and agent network that is kept up to date through weekly mailing campaigns and carefully thought out strategies. Drumelia creates and submits brochures for our best exclusive listings every year to participate in the international property awards in London. Winning such high recognition can also be an additional marketing boost. It is an acknowledgement of the highest level in real estate, attended by some of the most successful people in the industry. Drumelia has been participating since 2016, twice taking the first position in Europe for our properties and winning Best Real Estate Agent in Spain in 2021.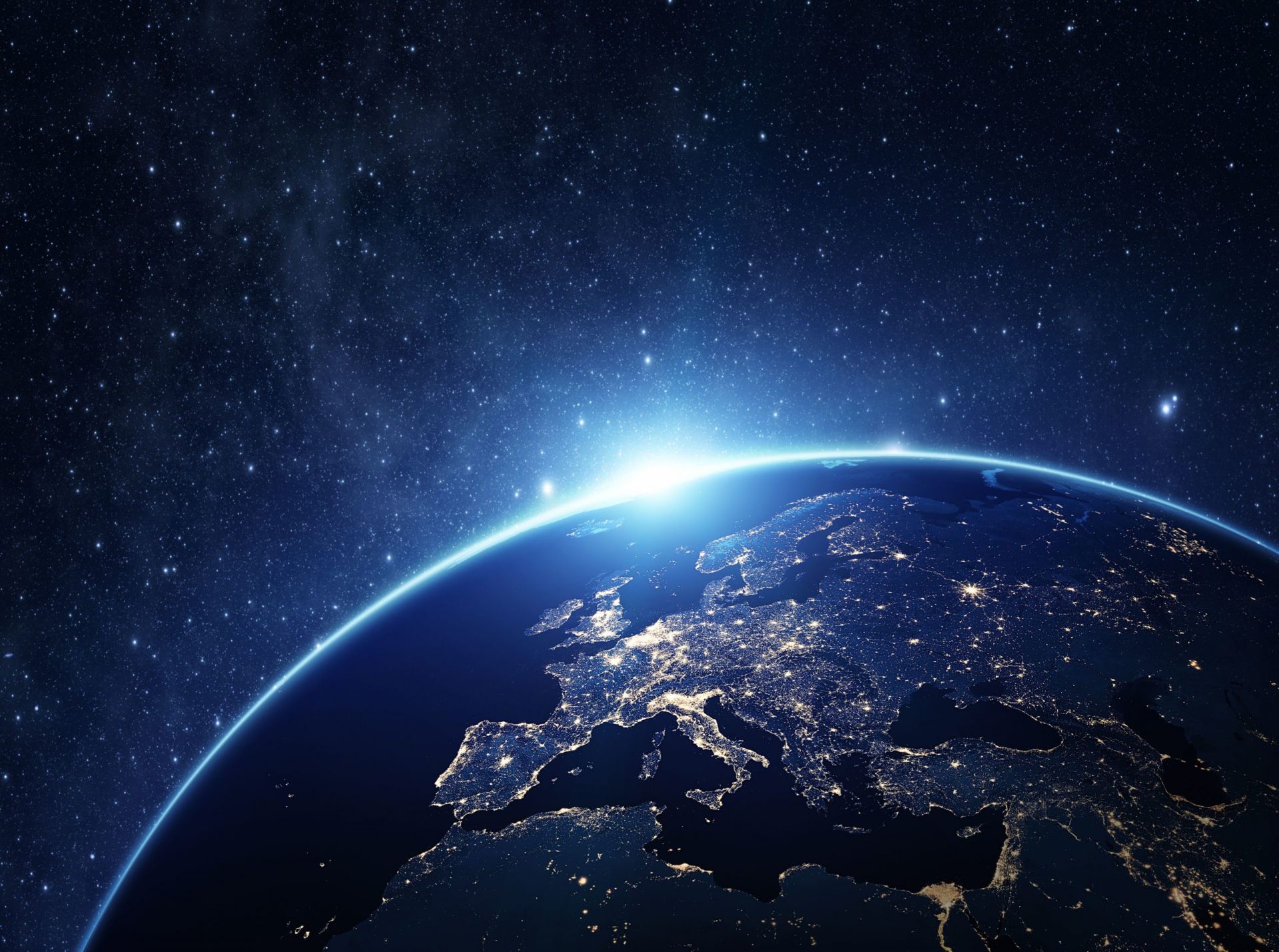 Global exposure through Real Estate Portals
Properties can be included in leading real estate portals and marketplaces, gaining a potential audience of millions around the globe. It is crucial to select only the right ones, if any, according to your property.
Positioning on top websites of local and international agents
Due to Drumelia's well-established position in the real estate market, we select national and international real estate companies to collaborate and promote your property directly through their website with our marketing material.
Professional control of internet exposure
Any property needs to be positioned correctly on online search engines to gain the most effective results. Overexposure through unwanted search engines results in harmful exposure for the property. It suggests the absence of exclusivity and urgency to sell, directly affecting the property's marketing process.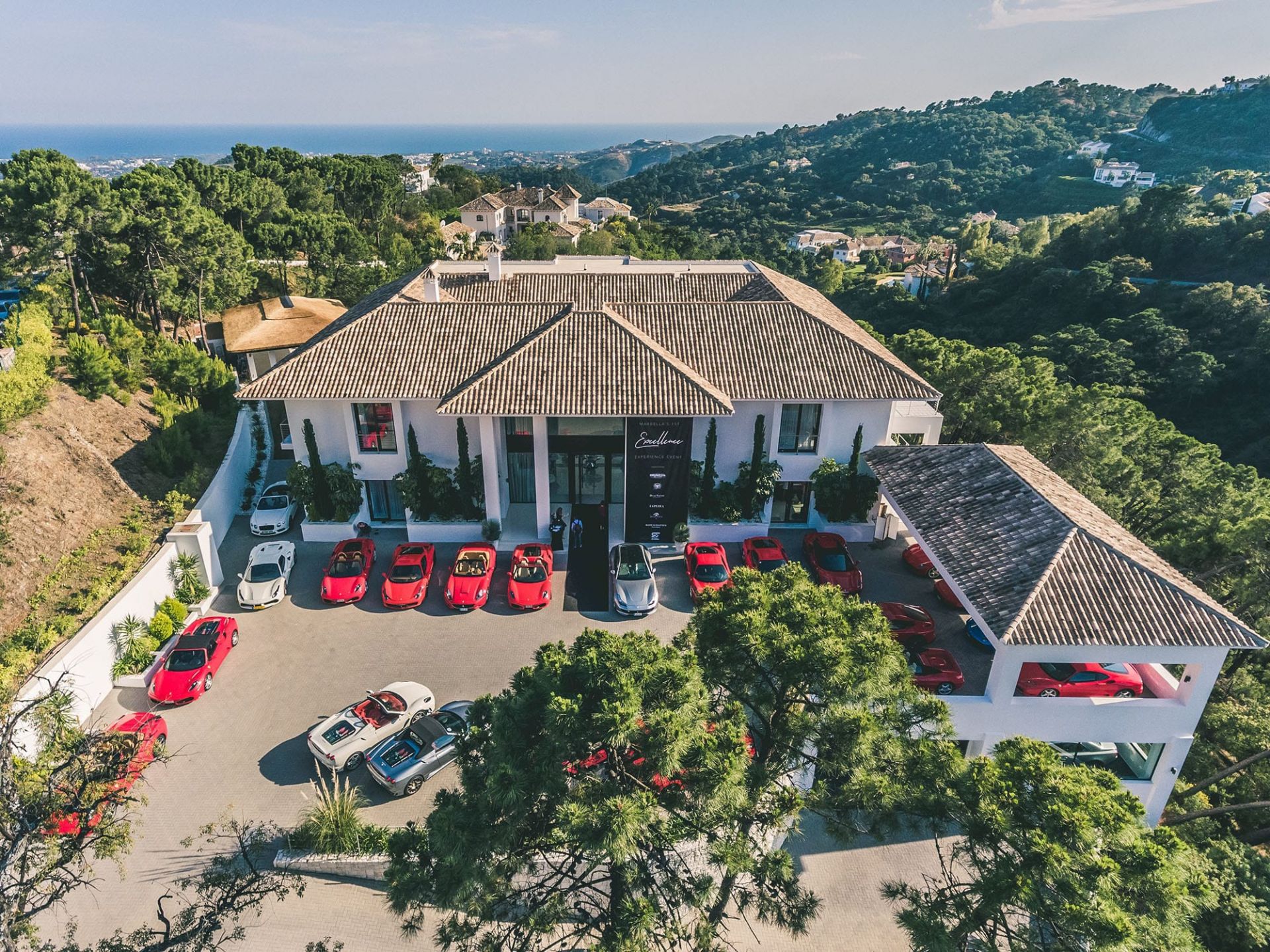 Open House for Agents
We host open houses for agents to get to know properties and their finer details. Hosting an event at one of our top listings will attract the attention of all agents in Marbella and, therefore, can directly impact their potential clients and their friends through word of mouth and social media coverage.
Thematic Event
We host thematic events for clients or agents by collaborating with luxury brands like Ferrari, La Perla y Bang & Olufsen, which can, in turn, attract many potential customers and general audience attention.
Influencer Event
Private events are intended for top influencers to provide the property with national and international coverage through social media. The reach of such an event is millions of viewers and makes a property stand out through the lens of influential individuals.
This is sometimes mixed with a thematic event.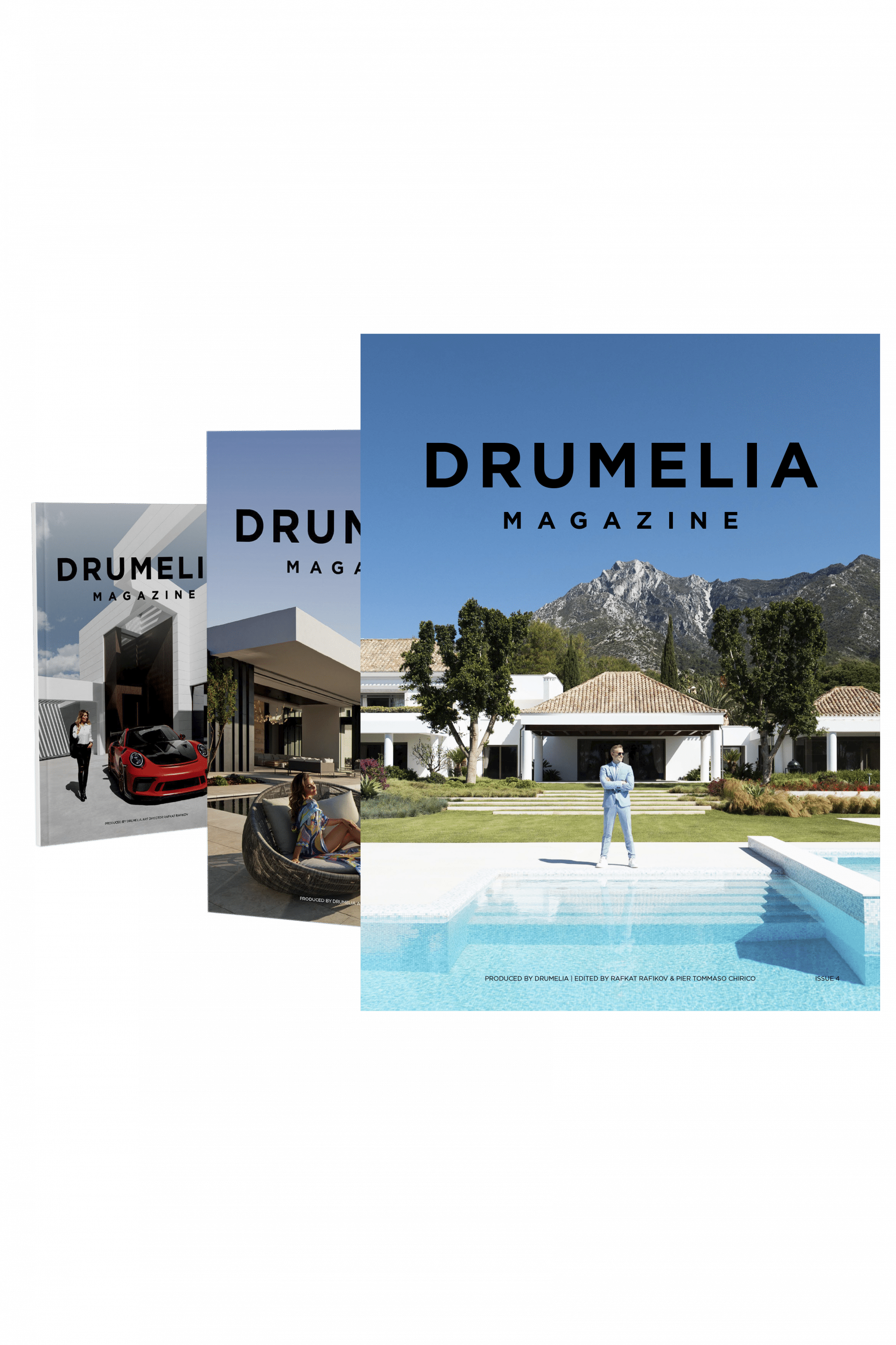 Drumelia Magazine
Drumelia is proud to announce that an annual magazine is published with 10.000 copies per issue. First published in 2019, the magazine presents Marbella's best properties on the market. Full-page high-quality images of our properties are showcased with QR codes that provide detailed information, photos, and videos. The magazine is distributed in top locations of Marbella and personally handed to our clients, with an online version available for immediate review. Get yours.
Advertisement in prestigious local and international magazines
All marketing actions can be reinforced by paid advertising in property magazines, individually chosen for each property.
Press & TV Publications
Drumelia aim's to position our best listings in the top newspapers and magazines through our press release contacts to gain additional coverage redirected from one exclusive listing to the rest.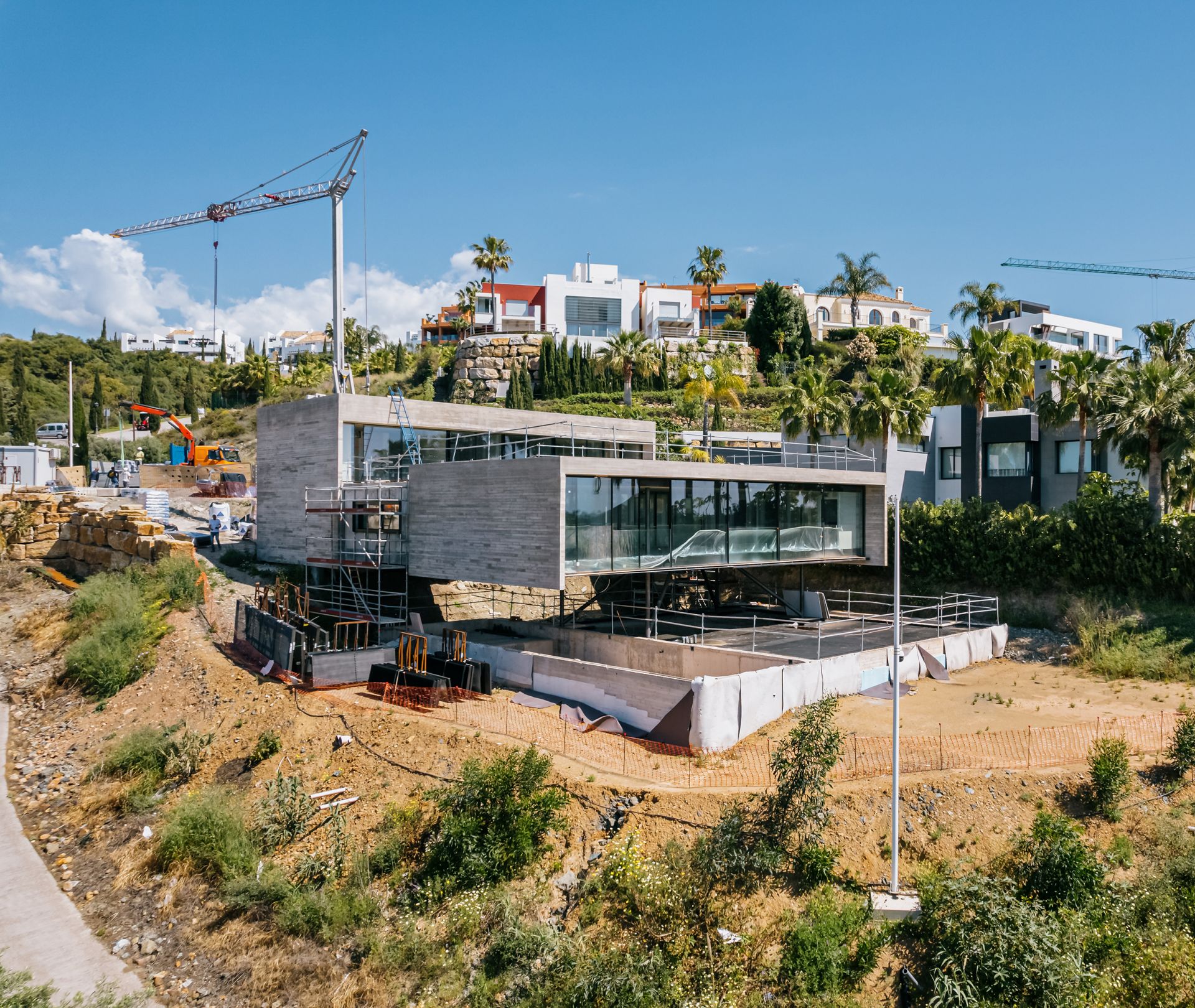 Marketing for properties before or under construction
Properties listed during construction need an innovative approach to gain recognition and praise successfully. As with Villa Enso or the Golden7 Development, new innovative methods are created by our in-house marketing team during the property's development.
High-quality 3D pictures
We have considerable experience working with different companies to create 3D pictures of our properties. Achieving the best quality and ensuring the final result is identical to the future project.
High-quality 3D videos
A video can better understand the project, selling the idea of the home. Additionally, these videos can have a more considerable market coverage through our social media.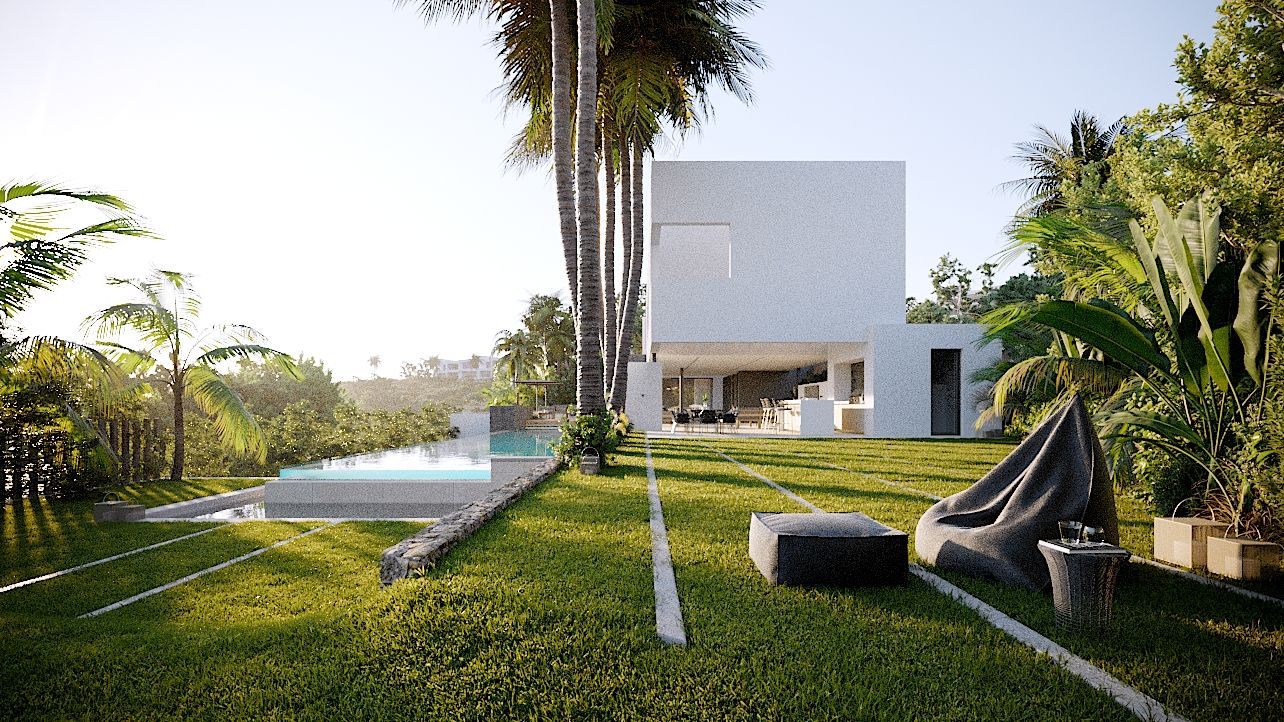 Monthly visits and online exposure of construction
Monthly exposure to the construction process through routine visits to the property by our marketing team is a fantastic way to keep reminding potential buyers and collaborators about the status of the property. Also, drone footage gives a better overview of the construction process.
Property tour under construction
When the construction process has reached around 60-70%, a professional video with one of our agents presenting and explaining the house can be a great marketing tool to create expectations and attract new clients as the house soon reaches completion.
Drumelia's presence during construction
Having Drumelia as your partner during the construction of your property means we will always be available for consultation and help based on our experience regarding critical decision-making involving qualities, distribution, pricing, and many more.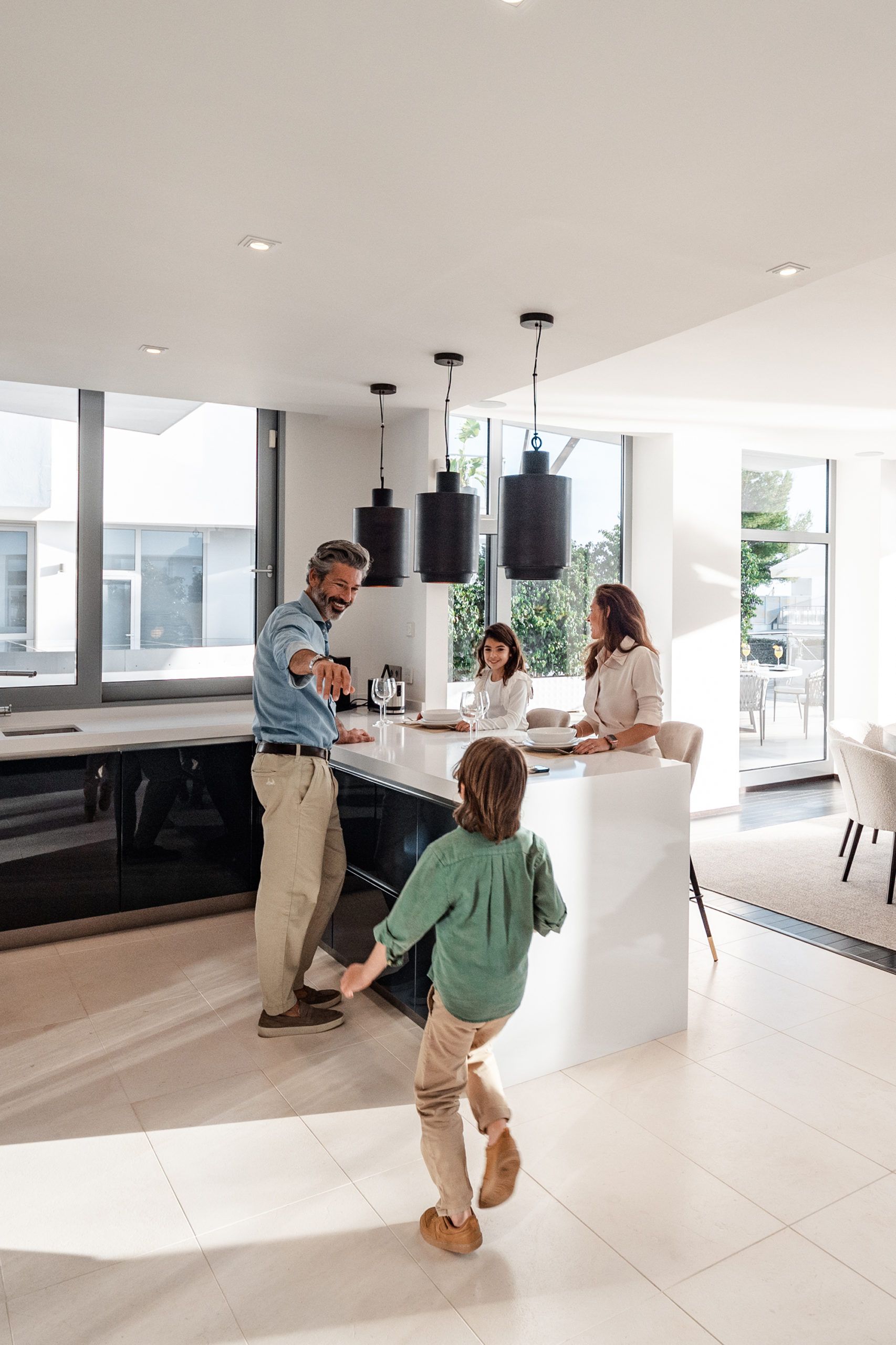 Marketing for our Developments
Recently, Drumelia managed to obtain several exclusive developments. We had the chance to finally combine all our innovative selling and marketing techniques to a total success that surpassed even our expectations.
The key to success was branding, which separated the properties from the competition. Powerful marketing campaigns, with fresh content created every week, and the exclusive videos produced, each meant for a different target audience depending on the style of each unit.
New Developments will be released soon!
Want to sell a property with us?
Please fill out this form, and a member of our team will get in touch as soon as possible. Please include as many details as possible, so our team will be able to help you as much as we can right from the start.