01: Do your research when planning to buy a property in Marbella
By Artur Loginov on
As with any financial commitment, when purchasing a property, research and preparation are crucial to starting off right. And, especially when looking for properties in Marbella, finding the right real estate agent is the first section of research.
This is where the power of the Internet comes into play. As it has become an essential tool for individuals to research practically anything from across the globe, it makes life easier for those currently living abroad but interested in acquiring a property or moving to Marbella. This also allows you to get a feel for what properties are on the market in advance.
When talking about the property market in Marbella, the market itself functions openly, meaning that the properties for sale are accessible to most real estate companies to market and sell. This is primarily because all Marbella's real estate firms share the same database. Marbella is home to many real estate companies and agents. This means that when looking for the right agent, there is a variety to pick and choose from.
When searching for a real estate firm or agent, it is good to research and approach all with an open mind; you don't have to commit to one particular agent when you start researching; you can begin the process by working alongside several agents. Although this gives you a pool of candidates, it is always best to stick with the firm or agent you feel most comfortable with.
We suggest starting with a selection of firms or agents you resonate with upon researching your options. However, downsizing your choices to one is vital, as you must be able to put your trust in their hands and have faith that they will do your ideas justice. This is why Drumelia takes pride in itself as a real estate firm, as all our agents are well versed in the field and have the knowledge and experience to back your trust.
QUESTIONS AND ANSWERS
Is Marbella a nice place to live?
Although a top tourist destination, Marbella is considered one of the best places to live in Europe and has also been ranked top on the list of where to buy a dream house. It offers an excellent quality of living, with great weather all year round and an ideal atmosphere for individuals and families alike. Marbella and its surrounding areas offer beautiful scenery and plenty of activities to enjoy, not to mention that the locals are amicable and welcoming. It is an ideal location to live.
Is Marbella expensive to buy a property?
With its reputation as an escape for the rich and famous, it is no wonder that Marbella has the most expensive real estate in Andalucía. Having beach resorts, golf resorts and exclusive urbanisations, the general area houses properties surpassing the millions and has had properties purchased by George Clooney, Antonio Banderas and Eva Longoria. However, do not let this discourage you if you are considering moving here, as Marbella has a variety of suburbs that significantly differ in price. La Zagaleta, The Golden Mile, Sierra Blanca and Los Monteros take the top spot in price, whereas Nueva Andalucía, San Pedro de Alcántara and Guadalmina are residential areas with more affordable properties.
Why should I use a real estate agent?
With the Internet at our disposal 24/7, some people may think it would be easy to research and purchase a property independently without needing a real estate agent. This is a big misconception; there is a reason real estate agents exist and should not be overlooked.
An agent's job is to do all the searching and prioritise your home search, so you don't have to. Secondly, an agent will help you see what you miss. Say you like a property so much you ignore minute problems and details; an agent would make you aware of them before it's too late.
Furthermore, an agent helps you see investment potential in a property. Your agent also acts as your area guide and will inform you of all you need to know about the area. Moreover, your agent will tap into their network to save you hours of research for service providers, contractors and more.
Most importantly, an agent is a master negotiator. Your real estate agent will be there for you throughout the negotiation and protect your interests to get you the best deal possible.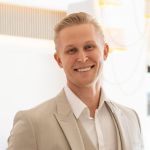 CEO & Partner
Artur Loginov
Artur Loginov is the CEO and proud Partner of Drumelia Real Estate. He has over a decade of knowledge and…