Purchase process guide in Marbella and Spain
By Artur Loginov on
For some people, purchasing a property is as straightforward as stating: "I'm going to buy a house". But in our experience, the process is not as simple as looking for and buying a property you like. We have prepared a guide for those interested in purchasing a property in Marbella to ensure that the purchasing process runs as smoothly as possible.
01: Do your research when planning to buy a property in Marbella
As with any financial commitment, when purchasing a property, research and preparation are crucial to starting off right. And, especially when looking for properties in Marbella, finding the right real estate agent is the first section of research.
This is where the power of the Internet comes into play. As it has become an essential tool for individuals to research practically anything from across the globe, it makes life easier for those currently living abroad but interested in acquiring a property or moving to Marbella. This also allows you to get a feel for what properties are on the market in advance.
When talking about the property market in Marbella, the market itself functions openly, meaning that the properties for sale are accessible to most real estate companies to market and sell. This is primarily because all Marbella's real estate firms share the same database. Marbella is home to many real estate companies and agents. This means that when looking for the right agent, there is a variety to pick and choose from.
When searching for a real estate firm or agent, it is good to research and approach all with an open mind; you don't have to commit to one particular agent when you start researching; you can begin the process by working alongside several agents. Although this gives you a pool of candidates, it is always best to stick with the firm or agent you feel most comfortable with.
We suggest starting with a selection of firms or agents you resonate with upon researching your options. However, downsizing your choices to one is vital, as you must be able to put your trust in their hands and have faith that they will do your ideas justice. This is why Drumelia takes pride in itself as a real estate firm, as all our agents are well versed in the field and have the knowledge and experience to back your trust.
QUESTIONS AND ANSWERS
Is Marbella a nice place to live?
Although a top tourist destination, Marbella is considered one of the best places to live in Europe and has also been ranked top on the list of where to buy a dream house. It offers an excellent quality of living, with great weather all year round and an ideal atmosphere for individuals and families alike. Marbella and its surrounding areas offer beautiful scenery and plenty of activities to enjoy, not to mention that the locals are amicable and welcoming. It is an ideal location to live.
Is Marbella expensive to buy a property?
With its reputation as an escape for the rich and famous, it is no wonder that Marbella has the most expensive real estate in Andalucía. Having beach resorts, golf resorts and exclusive urbanisations, the general area houses properties surpassing the millions and has had properties purchased by George Clooney, Antonio Banderas and Eva Longoria. However, do not let this discourage you if you are considering moving here, as Marbella has a variety of suburbs that significantly differ in price. La Zagaleta, The Golden Mile, Sierra Blanca and Los Monteros take the top spot in price, whereas Nueva Andalucía, San Pedro de Alcántara and Guadalmina are residential areas with more affordable properties.
Why should I use a real estate agent?
With the Internet at our disposal 24/7, some people may think it would be easy to research and purchase a property independently without needing a real estate agent. This is a big misconception; there is a reason real estate agents exist and should not be overlooked.
An agent's job is to do all the searching and prioritise your home search, so you don't have to.
Secondly, an agent will help you see what you miss. Say you like a property so much you ignore minute problems and details; an agent would make you aware of them before it's too late.
Furthermore, an agent helps you see investment potential in a property.
Your agent also acts as your area guide and will inform you of all you need to know about the area.
Moreover, your agent will tap into their network to save you hours of research for service providers, contractors and more.
Most importantly, an agent is a master negotiator. Your real estate agent will be there for you throughout the negotiation and protect your interests to get you the best deal possible.
02: Travel to Marbella and organise your property viewings
Now that you have been able to plan ahead, you can organise your trip and travel to Marbella. If you decide to plan ahead whilst already in Marbella, all that is left to do is to schedule your property tours. Here are a few tips on how to organise your property viewings:
Tip 1: We recommend, as always, to plan ahead and have a pre-selection of properties you like in advance.
Tip 2: At this point, you should have selected the real estate firm and agent to work alongside you. Let your agent organise multiple viewings that will take place over an entire day. This is a great way to familiarise yourself with the market, wasting as little time as possible.
Tip 3: We suggest viewing around five properties in a day. Any more than that can overwhelm you and cloud your judgement. However, if you have only planned a short trip, consider viewing up to 10 properties on your designated tour day.
Tip 4: Study the area, as it is not only vital that you like a property and where the property is located. For example, you may want to live in a gated community, be close to the beach, be within a reasonable distance of a school, avoid street noise, etc. Take a drive around the area, and get a feel for where the property is located.
Tip 5: If you like a particular property whilst on a daytime viewing, we recommend going back again during the nighttime, as any house feels different at night, and it could change your perspective of the property.
Tip 6: Don't be scared to voice your opinion on the property you're viewing. If you like it, say it. If you don't, say it. This will help you make up your mind and allow your agent to adapt and suggest different properties that best fit your requirements. Furthermore, let your agent know what you think and believe in their adaptability to the situation. If you keep your agent informed on how you feel, they will better understand what you are looking for and can accommodate that.
Tip 7: Be prepared for viewings to change and be modified because no matter how much you plan, you may change your mind on what you are looking for. A property you see online may not be as you imagined when viewing it in person. This is why it is critical to choose your agent wisely, as an excellent real estate agent will adapt to your situation and rapidly fix dates and times to find the best solution for you.
03: Always plan ahead when purchasing a property in Marbella
Before we continue, it is worth mentioning that although another step in the guide, we suggest ensuring all your documentation is in place before or during your trip to Marbella. That way, you can have everything planned, making this less time-consuming and financially straining.
Once you have looked into companies and agents online, you are now ready to plan your trip to Marbella and get all your credentials in place before your visit. One thing worth mentioning is that Spain is huge on paperwork, so we recommend you ensure that all the appropriate documentation is in place before viewing a property if you want to save time in the future.
Although there are no particular restrictions for foreign non-residents when buying a property in Spain, you will need to meet specific requirements before beginning the purchasing process:
Apply for an N.I.E Number
An N.I.E Number (Número de Identidad Extranjero) is a sequential identification number allocated to foreigners, needed for identification purposes and practically doing anything in Spain: opening a bank account, obtaining a Spanish phone number, working or studying, etc.
If you are planning from abroad, you can apply for an N.I.E via a Spanish Consulate. If you are already in Spain, you can do this in person at the Police Station or via a legal administrator (this is what we call a gestor in Spanish).
In Andalucía, the documentation required to apply for an N.I.E is:
● If you have a European Passport: show your main identification page and have a photocopy of it.
● All Other Passports: show your full passport and have a photocopy of all the pages at hand, two ID photos and two copies of the Ex-15 application form filled out and signed.
● A valid reason why you need an N.I.E (e.g. for work, buying a car, buying property, etc.).
Opening a Spanish bank account
Once you have obtained your N.I.E, you can apply to open a Spanish bank account. We recommend looking into banks that accommodate to foreigners: Sabadell, CaixaBank, Santander, and Bankinter, to name a few. It must be noted that banks in Spain require you to be physically present at a bank branch to open a bank account.
However, other requirements need to be met to open an account:
● Proof of identity (e.g. passport or ID card) is usually asked to be presented in person.
● N.I.E
● Proof of Funds / Tax Declarations
● Any other documents the bank deems necessary
As well as the standard documentation, you may be asked for proof of address (rental contract, recently paid community bills, etc.). Some banks (like BBVA) ask to provide a certificate of non-residency (Certificado de No Residente). To obtain one, you must apply at a Spanish police station, which typically takes 10 days to process.
The documents may need to be officially translated into Spanish, and if they are from abroad, they may need to be authenticated using an Apostille stamp. Most banks don't charge for opening an account, but you will pay an annual fee for administration (monthly or quarterly).
When looking for your bank, you should pay particular attention to the fees that banks charge for receiving transfers from abroad, making transfers to foreign countries and issuing banker's drafts (the standard form of payment used in Spain when purchasing a property).
An important point worth mentioning is that, in our experience, there have been occasions where people have lost out on a great purchase opportunity due to not having the correct paperwork in place in advance. So we highly suggest people check their legal, financial and fiscal status before viewing properties in Marbella.
Find your Solicitor and Tax Advisor
We highly recommend finding a qualified, trustworthy solicitor and tax advisor if you purchase a property in Spain. Before you even start purchasing a property, you must establish a good relationship with these representatives, as it works in your favour in the negotiation stage. For your benefit, if you do not speak Spanish, make sure you hire a lawyer who speaks your language. And after all, Marbella is an international city home to many individuals who speak various languages, so it will be relatively easy to find a solicitor who speaks your language.
QUESTIONS AND ANSWERS
Can foreigners open a bank account in Spain?
Once a foreigner has an N.I.E number, they can apply to open a bank account in Spain. However, there are specific criteria that everyone must meet before opening an account. Apart from your N.I.E, you will likely be asked for Proof of Identity, Proof of Fund, Tax Declaration and any other documentation the bank deems necessary. Furthermore, many banks accommodate to foreigners: Sabadell, CaixaBank, Santander, and Bankinter, to name a few. Some banks (like BBVA) ask to provide a certificate of non-residency (Certificado de No Residente).
Should I purchase a property before selling my current home?
There are many pros and cons on both sides of this argument, depending on your financial situation.
The most apparent pro about purchasing a property before selling your current home is that you will have a property to go to once you sell your existing home, rather than having to rent in the meantime or live with another family member. Furthermore, you do not have to pay double the expenses for moving your belongings. However, the downside of purchasing whilst still owning a property means you may be subject to paying two mortgages. This could be financially overwhelming, mainly if your home does not sell fast.
When selling your current home before purchasing a property, the pro is that you are clear of having to pay for two mortgages. But, it also allows you more time to find the right property if you control your temporary living situation. Of course, the con is that you are left with the hope of being able to find a property that fits your lifestyle and financial situation.
04: Negotiation with the property owner in Marbella
When you set your eyes on a property that resonates with your idea of the perfect home, you move on to the negotiation phase of the purchasing process when buying a property from a private owner. Here are some steps we highly recommend you take into consideration during this critical phase:
Making an Offer
When you make a purchase offer, we advise you to put your offer down in writing (typically an offer letter) through your agent. The offer letter must include the offered price, proposed payment terms and deadlines.
When you are coming up with an offer, make sure you understand what will be included in the sale of the property, like furniture and fixtures. Make sure you provide a reasonable and serious offer; the more serious your offer looks on paper, the higher your chances of succeeding with the best deal possible.
When making an offer, there have been cases where the buyer has decided to sit face to face with the seller and negotiate the offer. We have noticed that these negotiations are more personal and less controlled. And, when negotiating through an agent or making an offer on paper, the process is much more controlled and gradual. In our experience, we have acknowledged that negotiating through an agent proves more beneficial to the buyer when agreeing on a final purchase price, primarily due to an agent's experience with the negotiation process.
A note worth mentioning is if you are thinking of adding any special conditions or requirements that you would like the seller to consider before purchasing a property, these contingencies must be clearly stated in the original offer.
Requesting a Technical Due Diligence
It is worth mentioning that before, during or even subject to making the offer, you can request technical due diligence to be performed on the property. Technical due diligence provides insight into the risks involved in owning property whilst still in the purchasing process. This means you can expect reports on minute details such as cosmetic problems (hairline cracks in plastering, signs of humidity, insulation and ventilation) or special attention to plumbing, pipes, boiler, gas, water tank, and electricity…. Ensure all these details are written down, as this can affect your initial offer.
QUESTIONS AND ANSWERS
What is the best way to make an offer on a house?
The offer you make when negotiating should be in writing and must be both reasonable and serious. The more serious your offer looks on paper, the higher your chances of succeeding with the purchasing process and getting the best deal possible. However, there are cases where the seller and vendor meet face to face and negotiate the final offer on the table, which can work as well as in writing. There is no wrong way to make an offer, but from our experience, it is always best to make an offer through your agent, as they can aid you through the negotiation process and help you reach an ideal agreement.
How many properties should I view before making an offer?
There is no set number of properties you should view before making an offer because the number of houses you view depends on various external factors. Firstly, it depends on the market niche you are looking in and how many properties belonging to that particular niche are on the market. Secondly, it also depends on whether or not this is your first time purchasing a property within this market. Also, it depends on how many areas you are open to viewing or where you are more interested in purchasing a property. At the end of the day, the idea behind looking at various properties is to get a feel for the market and the prices of the properties in that particular market, and keeping an open mind throughout the viewing process is crucial.
05: Signing contracts when purchasing a property in Marbella
When the seller accepts your offer, you move on to the legal phase of the purchase process. When buying property, you will be asked to sign a reservation contract, a purchase contract and an official deed at the Notary on the day of completion. This is not the only way to proceed, but the most common. However, there are various 'standard private' contracts you may be asked to sign:
1. Reservation contract – Documento de reserva
A reservation contract is a document signed by the buyer and vendor that allows the property to be reserved for an agreed-upon time, typically from 7 to 14 days or more. A reservation fee is also applied in this instance by the seller for the buyer to pay. The payment size can vary from €5,000 - €20,000 or 1% of the purchase price or any other mutually agreed upon by both parties. A fee is paid for the property to be taken off the market during an agreed-upon time by both parties. If the buyer decides to go ahead and purchase the property, then the amount paid in the reservation fee goes towards the purchase price.
However, suppose the buyer chooses not to go ahead with the purchase. In that case, the buyer loses the reservation fee as compensation as the property is off the market, unless special conditions are included in the reservation contract that allows the buyer to back out without losing money.
2. Private contract with a 10% payment
After the reservation contract is signed, you sign a private contract and then make a payment that amounts to 10% of the purchase price, which includes the reservation fee paid prior (if you pay 1% at reservation, you then pay the other 9%). A point worth mentioning is that, on occasion, it is possible to jump straight to a private 10% contract without signing a reservation contract. However, this is usually done if the purchase price is high and the seller cannot take the property off the market for a small reservation offer.
There are three different types of contracts you may sign that are all similar when making the 10% payment:
a. Penitential Deposit Contract - Contrato de Arras Penintenciales
This contract penalises the vendor if the property is not sold under the agreed terms previously set by the vendor. If the seller decides not to sell you the property, they have to pay you double what you originally paid. Technically, this means the vendor can break the contract anytime; even though the penalty fee is high, the risk is low. If the buyer does not follow through with the property purchase, he loses the 10% paid, and the contract is no longer valid.
b. Private Purchase Contract - Contrato privado de Compraventa
This contract is typically less used as it obliges both parties to buy and sell, which means that the loss of the 10% paid or the reimbursement of double the amount by the vendor might not be enough to cancel the contract. If one of the parties doesn't want to sell or buy, the other party can still oblige them to do so through court. The vendor can be obligated to sell (even if they refuse to go to the notary) or the buyer to purchase (even if they do not want to). Of course, such scenarios are infrequent.
It is important to note that each of the previous descriptions of the 10% private contracts are a general summary of what each contract entails. Each contract is also subject to additional clauses and penalties that affect the contract. The law states it is not the title of the contract that defines its intention but how a contract is written.
c. Purchase Option Contract - Contrato de Opción de Compra
This contract does not allow the vendor to back out of the deal. There is no penalty established, as the vendor has no right to back out in the first place. The buyer chooses to execute the option during the contract and make the purchase. If the buyer doesn't buy the property, they lose the 10% paid, and the contract is no longer valid.
3. Mortgage
If of interest, you can also apply for a mortgage in Spain. If you plan to do so, ensure that you start the process as soon as possible, as getting a mortgage approved in Spain can take up to 2 months after putting in your initial request.
If you decide to go ahead and request a mortgage, the bank will also require additional documents, although they are mainly interested in proof of any recurring income. The usual conditions for a mortgage today are:
● Amount of mortgage: up to 50% of the purchase price
● Rate: 1.5% to 2.5% per annum
● Term: 15 to 25 years
● The early repayment fee for closing the mortgage is around 0.5% to 0.25% of the amount repaid.
● The bank may also require life and property insurance as a prerequisite for a mortgage.
4. Completion of a property purchase in Spain – Escritura de Compraventa
All parties involved in the completion must attend: buyers and sellers and their legal representatives or lawyers, bank personnel for redemption or subrogation of an existing loan, a bank providing a new mortgage, etc.
The moment you sign the title deed at the notary's office (notaría pública), an immediate transfer of possession and full responsibility for the property is passed over to you. The payment for purchasing the property is also made at the same time via bank cheques. In Spain, this payment method is the safest for both parties, as the payment is made when the property is passed on to the buyer, and banks can give a fast and verified confirmation that the payment has indeed been made.
Once you have signed a notarial sale deed and paid all required taxes, the deed is registered at the Land Registry. This process can take up to three months. After registration, the original deeds and all invoices relating to the transaction will be available. You are then at liberty to change all utility bill contracts such as water, electricity, gas, telephone and HOA bills into your name and bank details.
QUESTIONS AND ANSWERS
What happens after you purchase a property?
The moment you sign the title deed at the notary's office, an immediate transfer of possession and full responsibility for the property is passed over to the buyer. After signing a copy of the deeds, the originals are sent to the Land Registry to be registered, which can take up to three months. After registration, the original deeds and all invoices relating to the transaction will be available, and you can then change all utility bills into your name and bank details.
What is a reservation contract in Spain?
A reservation contract is a document signed on behalf of the buyer and seller that allows the property in question to be reserved for an agreed-upon time. If the buyer violates this contract and does not go ahead with the purchase, they lose their reservation fee, unless exceptional conditions apply in the contract. The reservation fee is included in the final purchase price if they go ahead with the purchase.
What happens if the seller pulls out of the deal after paying the reservation fee?
The standard reservation contract states that the vendor must give you back double the amount initially paid when reserving if they decide they no longer want to sell you the property. Since these types of contracts are subject to a small payment, we recommend that you speed up the process of signing the following private contract once you sign and pay the reservation fee.
When does the seller need to move out of the property?
Technically, unless stated otherwise in the purchase contract, the buyer can move in the second all contracts are signed at the notary and have received the property's keys. Suppose the Seller needs more time to move out once the property is purchased and lets the Buyer know beforehand. In that case, an agreement is made between both parties for an allocated time when the Seller can remain in the property once sold. To simplify, the Seller can stay in the property only if it has been previously negotiated with the Buyer and agreed upon.
What are the mortgage fees in Spain?
The mortgage fees in Spain are 1.5% to 2.5% per annum. This rate depends on what bank you choose to go with and whether or not you are a resident of Spain. The rate also varies depending on what the market is like when applying for a mortgage.
Banks offer two types of mortgages: a fixed mortgage (hipoteca a tipo fijo) which is a fixed fee that is paid off, or a variable mortgage (hipoteca a tipo variable) which is usually lower than a fixed fee. Although the variable mortgage may seem more enticing, the value of the payment can change in the long term, meaning the price can become higher than if you were paying a fixed fee, depending on the market fluctuation. In this case, a fixed fee is safer in the long run.
A variable mortgage is calculated based on the following factors:
● The percentage established by the bank. E.g. 1 → 1% + the value of EURIBOR at the time you request the mortgage. E.g. 2 →If EURIBOR is 0.2%, then the total percentage will be 1.2%. This is then reviewed annually.
● If the EURIBOR value increases, so will the interest rate. If EURIBOR decreases, then so will the interest rate.
06: What to keep in mind after purchasing a property in Marbella
Once the property has been purchased, the following steps ensure all taxes are paid and your property ownership has been registered. This step can be done with help from your lawyer and solicitor.
An important fact that people must understand is that the expenses paid to purchase the property are not the only sum that needs to be paid, and that additional costs will incur once the property is purchased. Our website has an informative article advising on purchase taxes and the fees of purchasing a property in Marbella. What's more, we have a section dedicated to general tax advice and more we recommend reading.
Registering your property
As mentioned in the previous step, you must ensure that the name and bank details on all previous utility and community bills are changed to your information. Sometimes a lawyer can help you do this if agreed.
Once all taxes are paid, the property must now be registered at the local property registry to guarantee your ownership rights over the property. Below is a list of what documentation is required, keeping in mind that your lawyer can do this step:
• N.I.E and authorised copy of your Passport
• ITP Tax Payment confirmation
• A copy of the seller's IBI Tax Payment
Owning a property
Now that you are a property owner, here is some helpful information on expenses that you will have to cover being a homeowner in Spain:
EXPENSES RELATED TO PROPERTY
Maintenance Fees
Maintenance costs (cleaning, repairing, reforming, utility bills, garbage collection, etc.) are determined by the size and type of the property. A large villa with a garden and pool will require much more money and effort to maintain than a small apartment.
Community Fees
Owners of a property that is part of any development, building or complex with shared common areas are by law obliged to be the members of Community of Owners (Comunidad de Propietarios) and pay community fees for maintenance of the common areas and any other
services that the community votes for at the annual general meeting. The numbers can vary from hundreds to thousands of Euros.
Property Ownership Tax (Impuesto Sobre Bienes Inmuebles – IBI)
Local tax on the ownership depends on whether the owner is a resident or not. Based on the valor catastral (administrative value usually lower than market value) set by the town hall, the tax rate goes from 0.4% to 1.1% of the valor catastral depending on the region (annually € 200-1500).
Garbage Tax
Everyone must pay for garbage tax in order to dispose of municipal solid waste. The tax rate is based on how much waste is present for collection by the municipality or local authority. The price varies depending on the area, but on average can cost €300 per year.
EXPENSES RELATED TO YOU AS A HOMEOWNER
Annual Wealth Tax - Impuesto Sobre Patrimonio
The state progressive wealth tax rates start at 0.2% on assets up to €167,129 and rise to 2.5% on assets over €10,695,996. The regional rates vary.
This tax has been changed several times in recent years. Patrimonio was reintroduced during Spain's financial crisis, but with a much higher tax-free allowance of €700,000 per person that also applies to non-residents.
It appeared as a 'temporary' measure, yet there is no clear indication of when it will be abolished, if at all.
Personal Income Tax - Impuesto sobre la Renta de No Residentes – IRNR
Non-residents who own property in Spain have to pay an annual income tax influenced by whether the property is rented out or not.
Not rented out
Non-resident property owners who do not rent out their property and have no other source of income in Spain pay income tax based on property value. The tax rate is fixed at 25% or 2% of the property's valor catastral. If property value is € 700,000, taxable base (2%) = € 14,000, tax (25%) = € 3,500.
Rented out
Non-residents are obliged by law to declare rent income and pay taxes. The regulations will determine the taxable base and the tax rate as they apply to each person's circumstances (considering the double taxation treaty between Spain and the country of origin). Often non-residents simply pay a flat rate of 25% of the gross income they earn from their property in Spain.
Residents in Spain pay income tax based on their annual income. The rates vary in different regions, but recent years have brought the taxpayers positive news, and the government has planned a further reduction of tax rates.
For you to know: The Golden Visa
If you are not a resident of the European Union, it is likely harder for you to move freely around the Schengen area without a tourist or short stay-visa. As a result, many non-European citizens find it hard to settle in Spain. However, a method has come to light within the real estate realm that facilitates the process of becoming a non-European resident in Spain, and that is via the Golden Visa; also known as a resident by investment in the real estate sector.
Regarding the real estate side of this, the requirement is to make an investment of at least €500,000 in a real estate property located in Spanish territory. The following prerequisite also applies:
● The applicant must be a non-resident of the European Union and have no criminal record
● The value of the property can be more than €500,000 and be encumbered by mortgages. But the €500,000 investment must be free of any legal liabilities.
● The applicant must demonstrate sufficient financial resources to reside in Spain.
This particular visa allows an individual and their offspring to work and live in Spain, and also grants residence in Spain for 2 years. The residency can be renewed after 2 years as long as the applicant still owns the property purchased. This visa also allows for free movement within the Schengen area without any other visa. What's more, physical residency is not required, so it is not necessary to pay taxes in Spain. This process can be applied through a representative agent.
So, if you are a non-European client and the property you have purchased is valued at over €500,000 in Marbella, you are entitled to apply for a Golden Visa.
07: Helpful tools to aid you in the purchase process
08: Conclusion
Before you even consider purchasing a property in Marbella, you must have everything organised and clearly understand the ins and outs of the purchasing process in Spain. This may seem overwhelming, and there is a lot of information to process during the purchasing process. This is why it is imperative to have an experienced and trustworthy real estate agent by your side to guide you throughout the process and act as moral support. Someone you resonate and feel comfortable with, your realtor must be someone you view as your very own professional matchmaker that will introduce you to your dream home, and that is a Drumelia realtor.
Drumelia is built on the foundations of knowledge, trust and experience. With a pool of international clientele, we are no stranger to working with people across the globe to find their dream homes in Marbella. We are confident in our skills and consider our realtors to be at the top in their field. Our realtors are your tour guide, consultant and problem solver for 3-6 months. We are confident that, once you are sat in your newly purchased property, you will think back to your time during the purchasing process and will not regret having chosen to put your trust in us.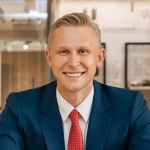 CEO & Partner
Artur Loginov
Artur Loginov is the CEO and proud Partner of Drumelia Real Estate. He has over a decade of knowledge and…