Artur Loginov CEO & Partner
Artur joined Drumelia in 2009 as a sales agent and, since 2015, has been the head of the Sales Department. Later, he successfully graduated as an Executive MBA at ESIC Business & Marketing School, which ranked among the top Business Schools in the world. In 2020, Artur was named the company's CEO and became co-owner of Drumelia that same year. Recently, he had a significant breakthrough in the real estate market, establishing himself as a reference real estate agent of the most luxurious villas in Marbella, with record-breaking sales, and was awarded the prestigious title of "Best Real Estate Agent in Spain" for 2 consecutive years at the 2021-2022 and 2022-2023 International Property Awards.
Artur finds inspiration in the company's ambitions, work environment, and professional opportunities. He is proud of his team, loves his job, enjoying it every day. "The more I give, the more I get. It is like a universal mechanism, always present in my life. And I am truly honoured and happy to be part of this life-changing process, growing the team and the business, working and serving at the highest level of expectations. My mission is to make a crystal-clear picture for anyone who trusts us and offers maximum security in their decision-making process."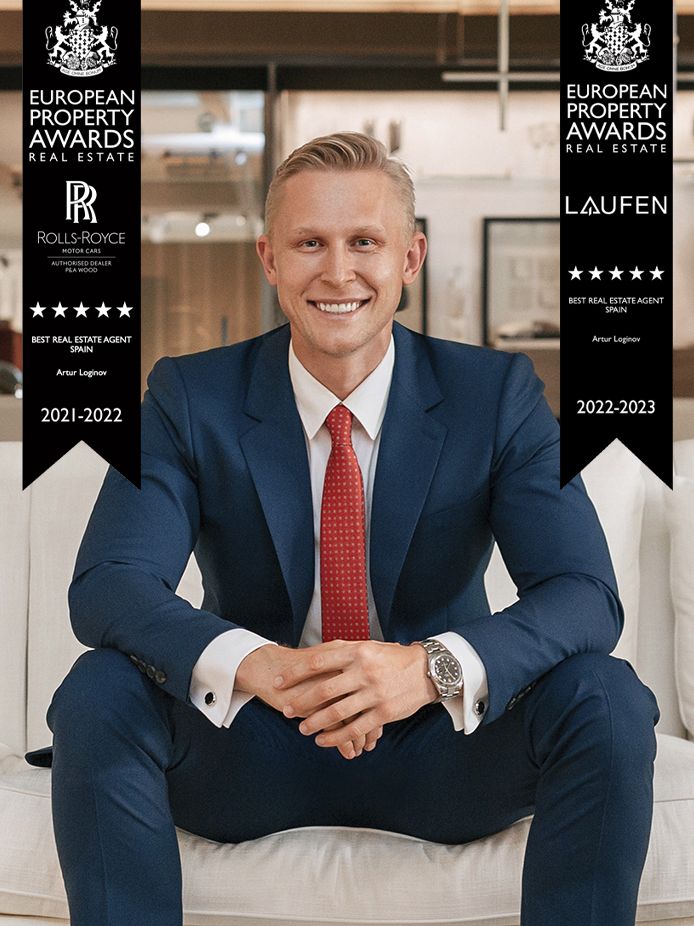 "I've always been a strong believer that what you put into life in general, and personal relationships in particular is what you get back,". In our filed of work, this translates to an open, transparent approach, a very personal involvement by the whole team, and the willingness to share our know-how with clients and peers alike."
Awesome houses we captured in awesome videos
Latest updates in Drumelia Real Estate
Our blog is the source of everything we do and experience at Drumelia. We talk about remarkable properties coming to the market, the property market itself in Marbella and its surroundings, luxury lifestyle, new media content being released, property events and more..