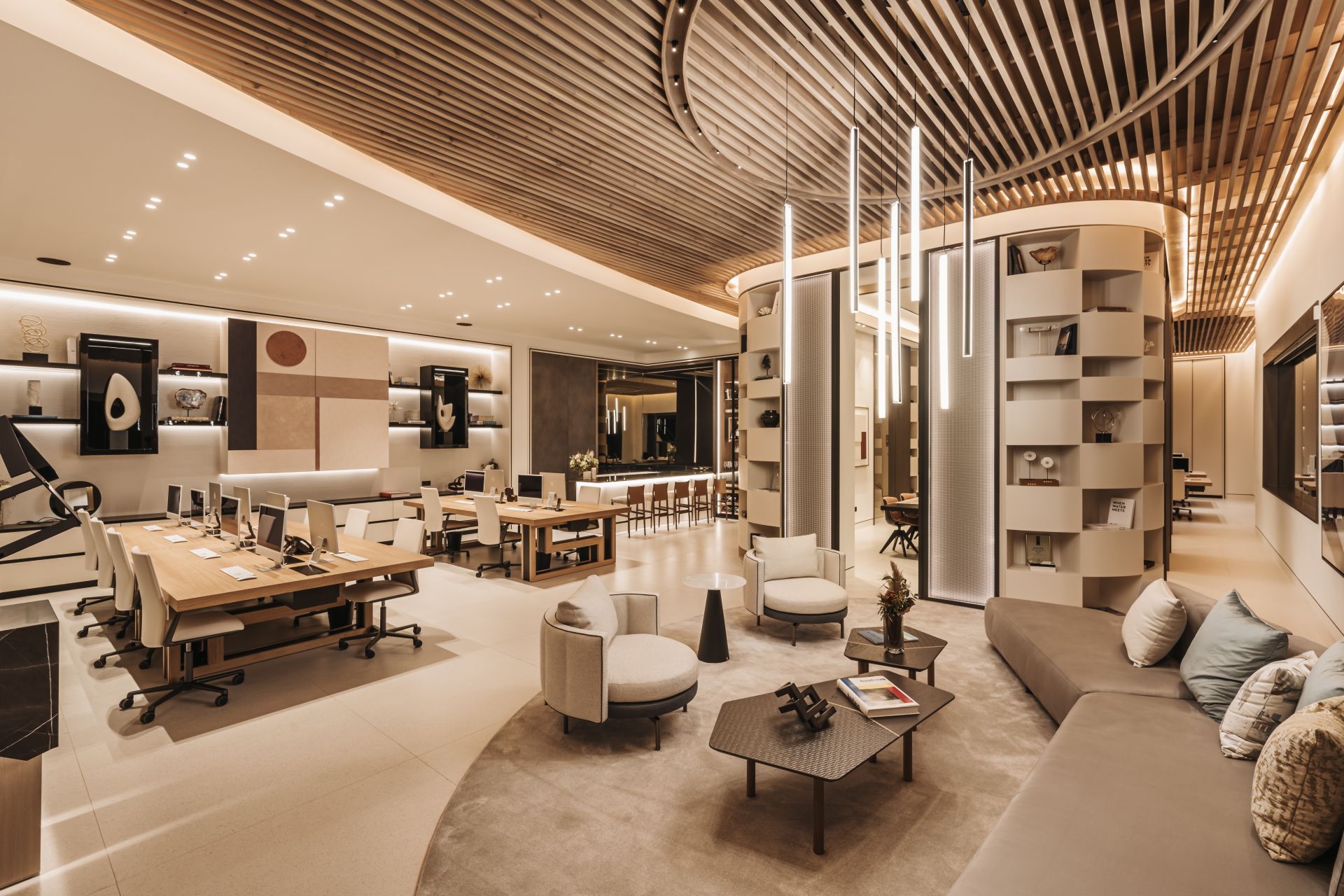 Drumelia Real Estate Office Welcome to the new Drumelia Office, where luxury meets high-end service.
It has been designed to embody the essence of our brand, reflecting our commitment to excellence and providing our clients with the highest level of service. We wanted to create a workspace that inspires creativity and fosters a sense of community, so we spared no expense in creating a truly exceptional space.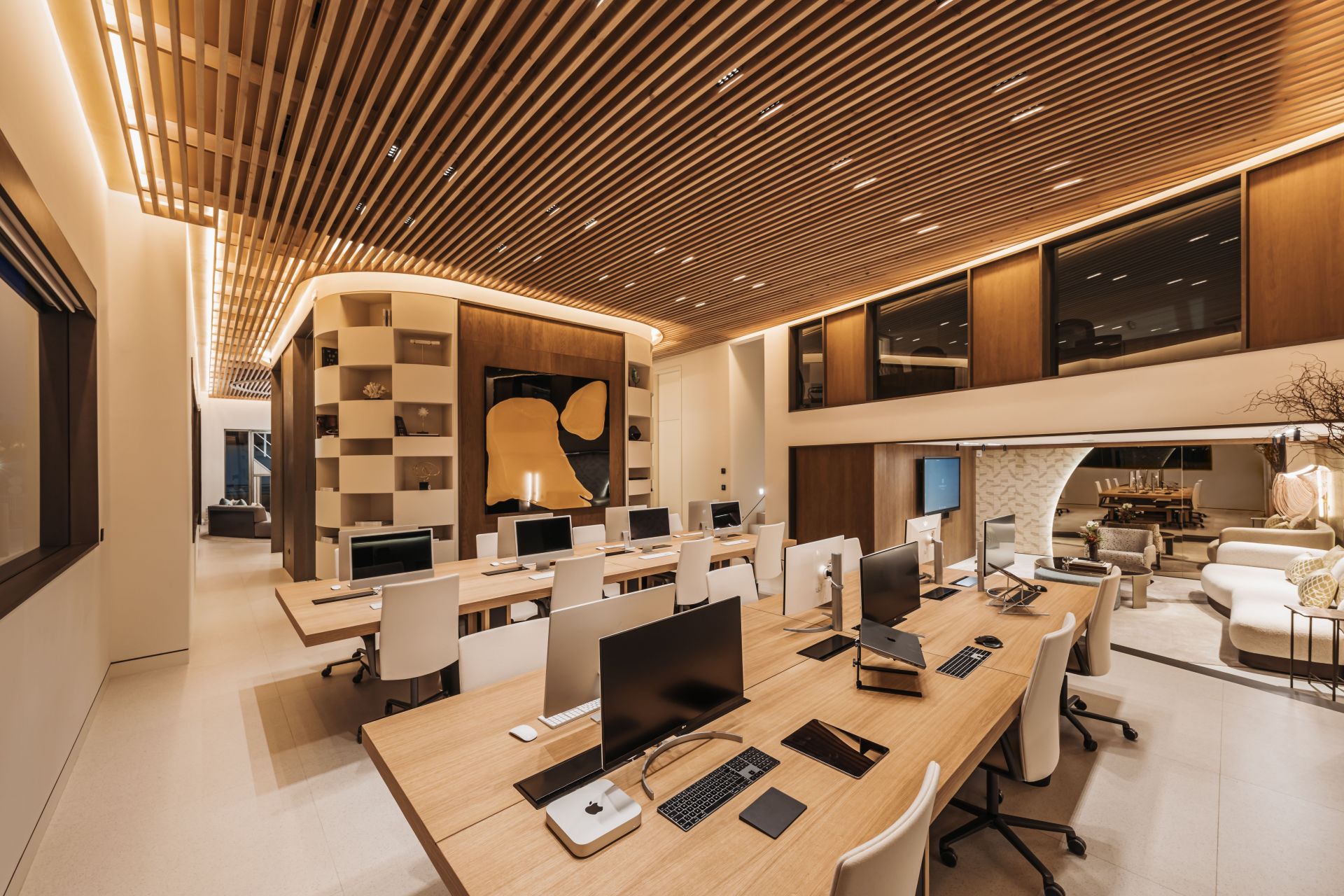 The Drumelia Office is unlike any other in Marbella. It's a physical representation of our unwavering dedication to excellence and our reputation as trusted and respected leaders in the Marbella real estate market. It has been carefully designed to maximise productivity and create a soothing yet inviting environment that makes clients and employees feel at home.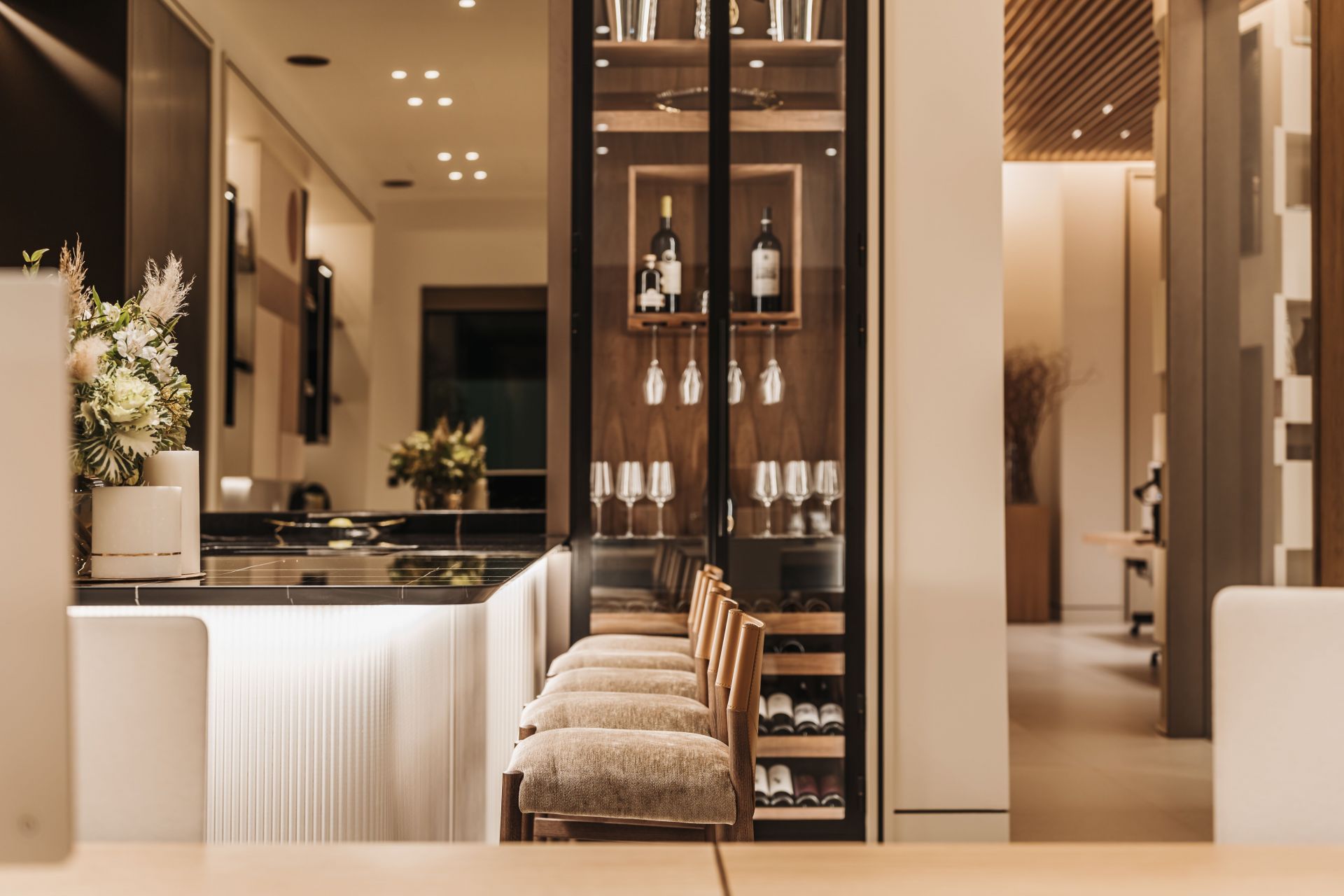 It is not just a space, but a reflection of our passion for our work. It's a place where our buyers, vendors and collaborators can come and experience the very best that the Marbella real estate market has to offer, and it's a place where our team can work together to achieve great things. We invite you to come and experience our office and see why we are bigger, stronger, and better than ever.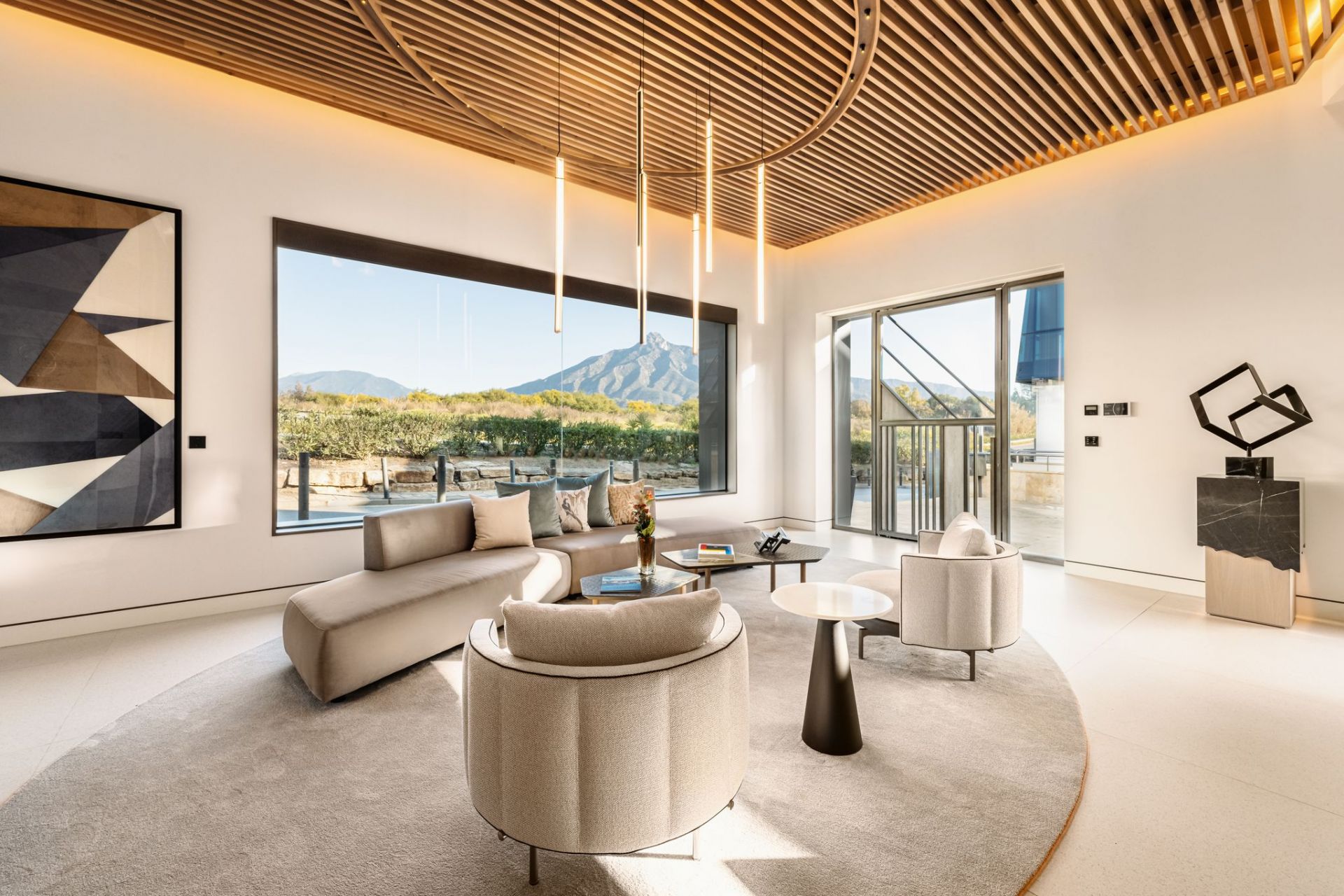 Design:
Our office comprises three individual spaces expertly combined to create a spacious environment with a ceiling height of 4 meters. In addition, our office also features a cutting-edge boardroom and a cosy meeting room perfect for more casual gatherings and for interviews we conduct regularly. Our departments are accommodated with two spacious workstations adorned with ample natural light and room to manoeuvre.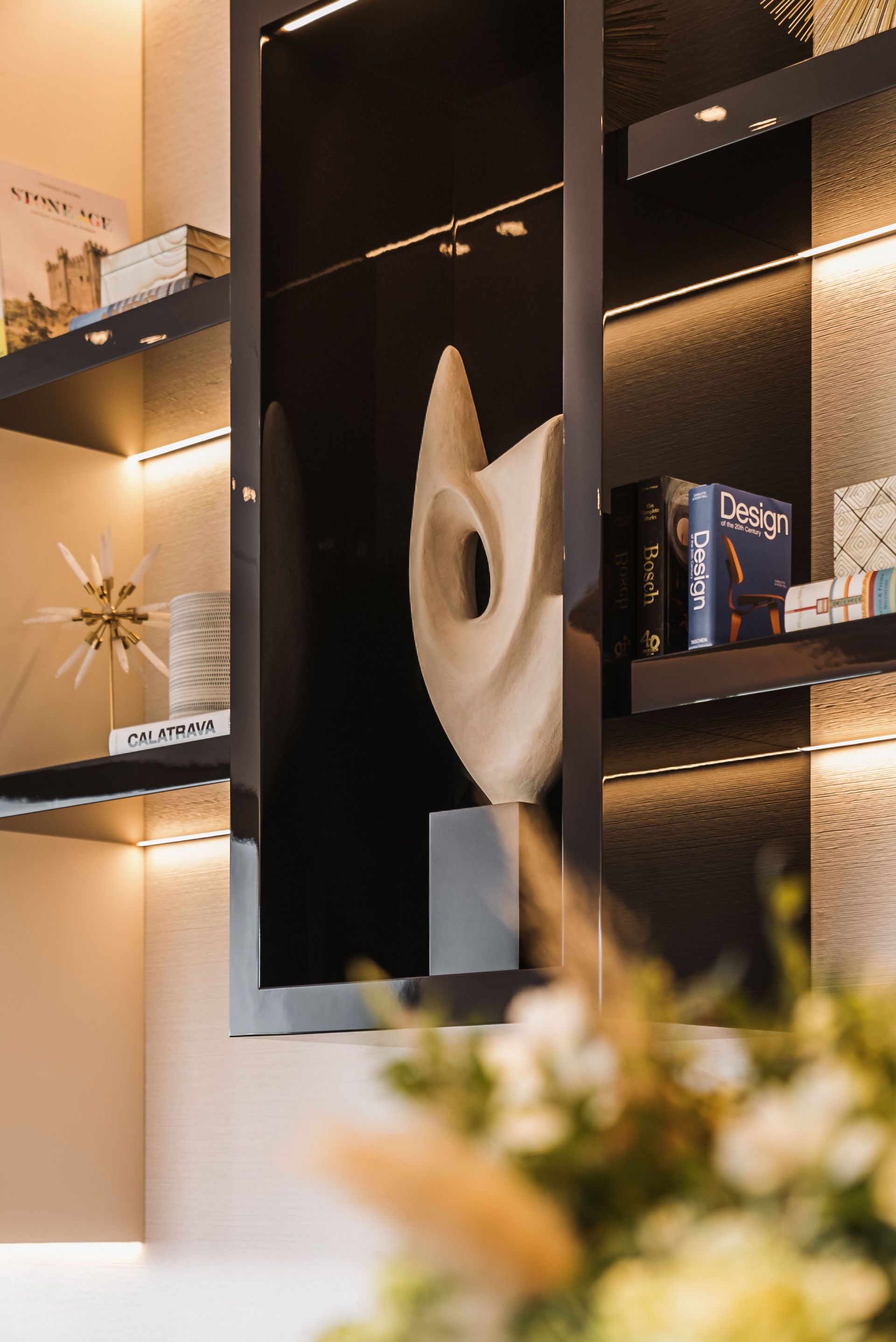 Renowned Marbella interior designer Pedro Peña is behind the office's beautiful and elegant interior design, decorated with bespoke furniture and personalised fittings to best adapt to Drumelia's style and elegance. We have Modulnova to thank for the bespoke, industry-standard kitchen that adds a touch of luxury and creates a homely atmosphere in our office. The office has integrated speakers from renowned brand Bang and Olufsen and state-of-the-art lighting by Illusion, a lighting, audiovisual and home automation solutions company in Marbella.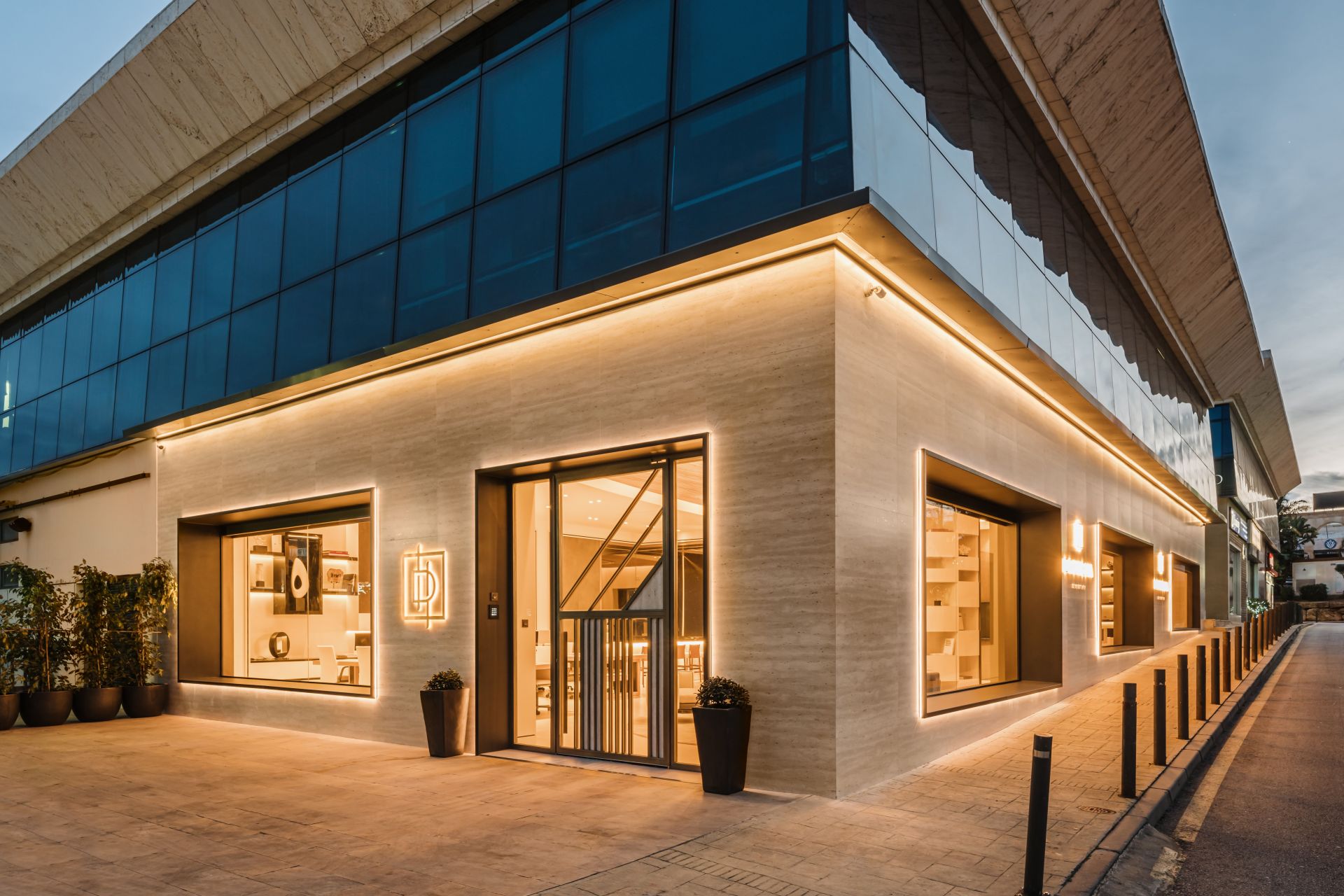 Location:
The Drumelia Office is located in one of the most prestigious areas of Marbella, just a stone's throw away from the renowned Puerto Banus in the Puerta de Banús business centre. We are situated near the esteemed Maserati and Porsche garages.
Parking:
We understand that our clients are busy and value their time, so we have prioritised ensuring they can park their cars near our office. The business centre where we are located boasts a private underground car garage, providing clients with the ease and safety of parking their vehicles without the inconvenience of long walks or the stress of searching for an available spot. The parking is open to the public from 08:30 to 20:30.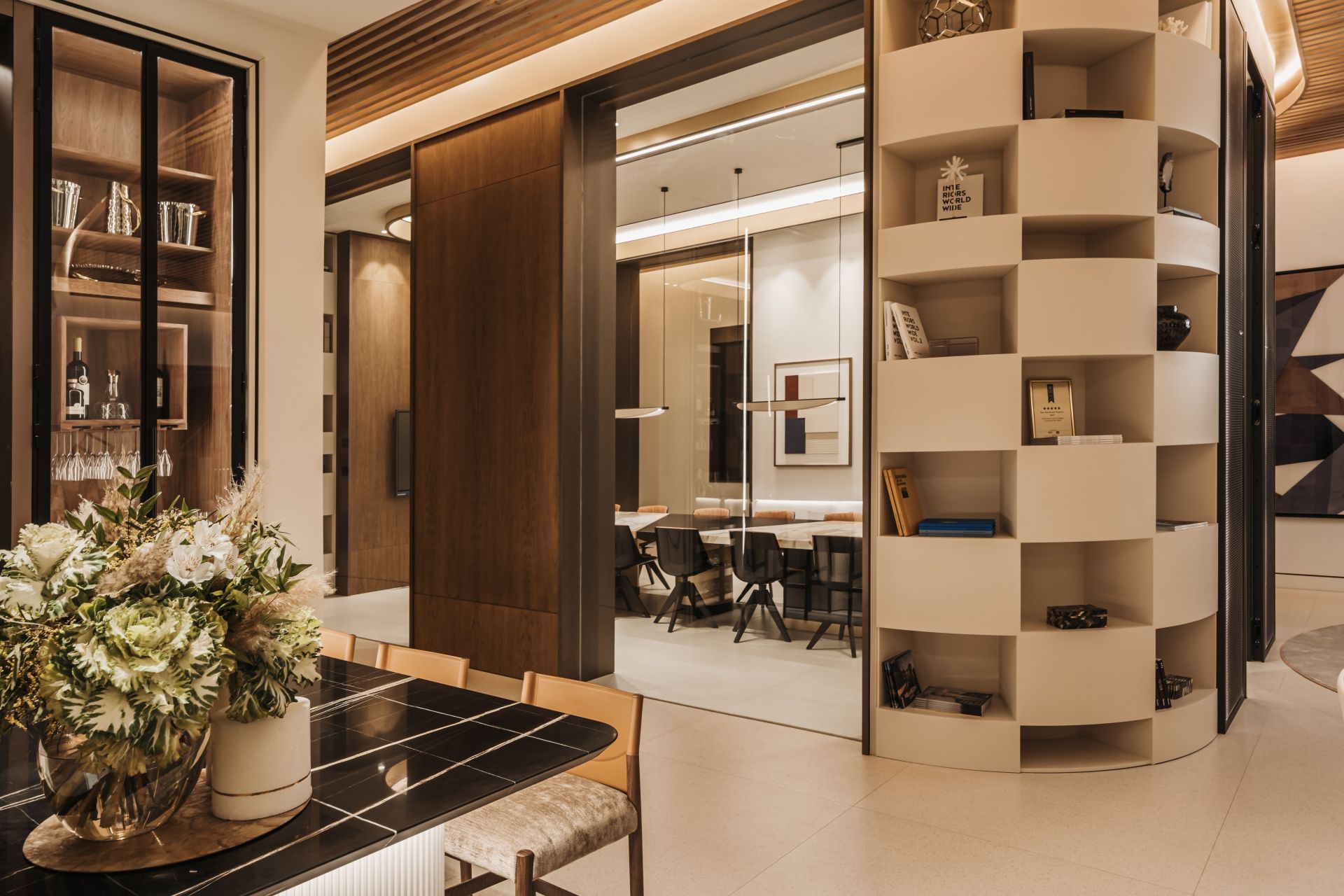 Sustainability:
At Drumelia, we are committed to sustainability and strive to make our office as environmentally friendly as possible. One of the ways we do this is by utilising renewable energy sources, specifically by installing 20 solar panels on the roof of our office building. Being located in southern Spain, this is an incredibly efficient solution.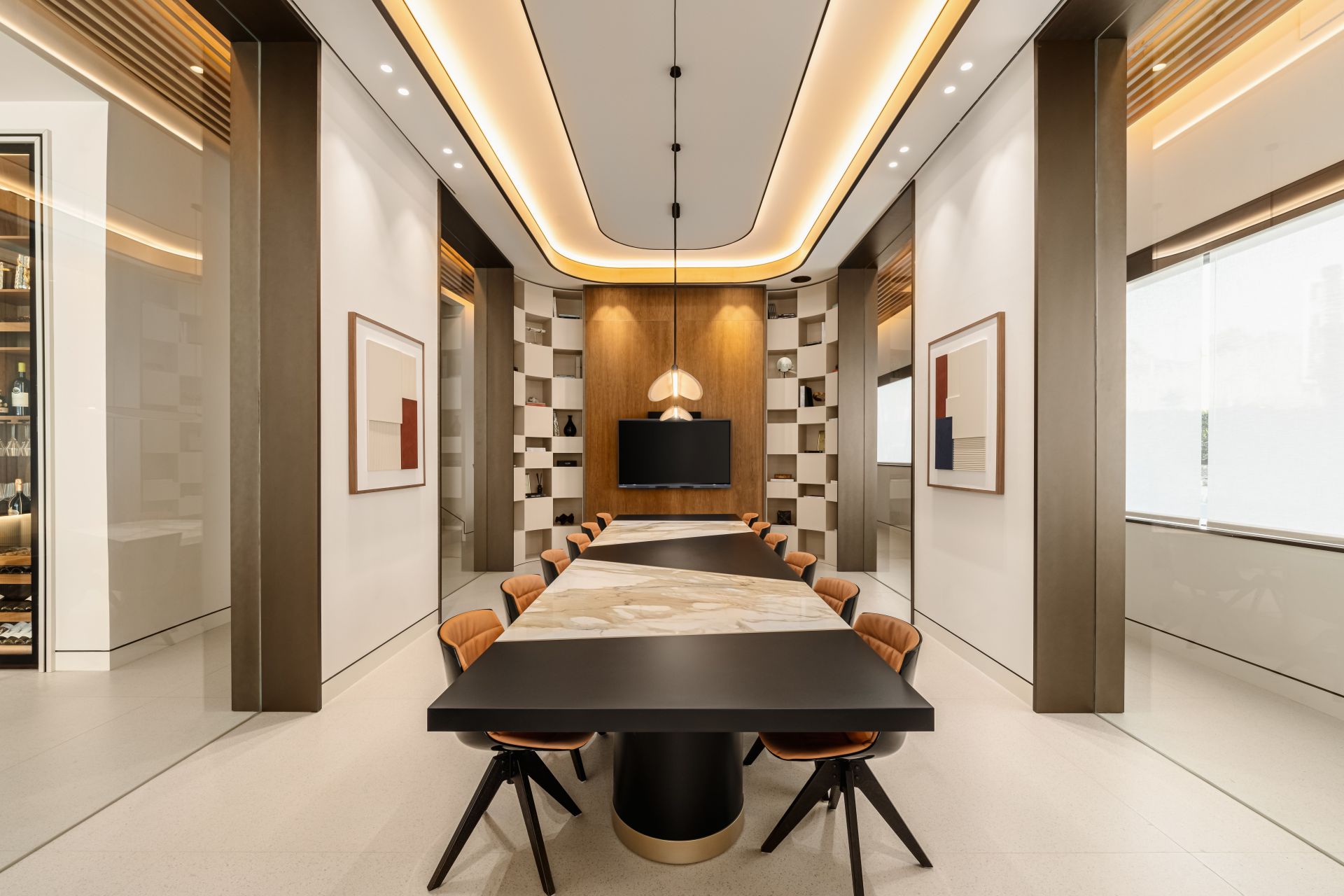 Office Features The office features the latest technological advancements and customised technological goods.
Exterior Keypad to access the office. For efficiency and security, we opted for a keyless approach.
Domotic System with several setting options to control the office ambience. The domotics system also manages the office's blinds based on the position of the sun and the time of day.
Security systems secure the office's interior and exterior outside work hours. The system connects directly to a telephone and can live stream footage from security cameras.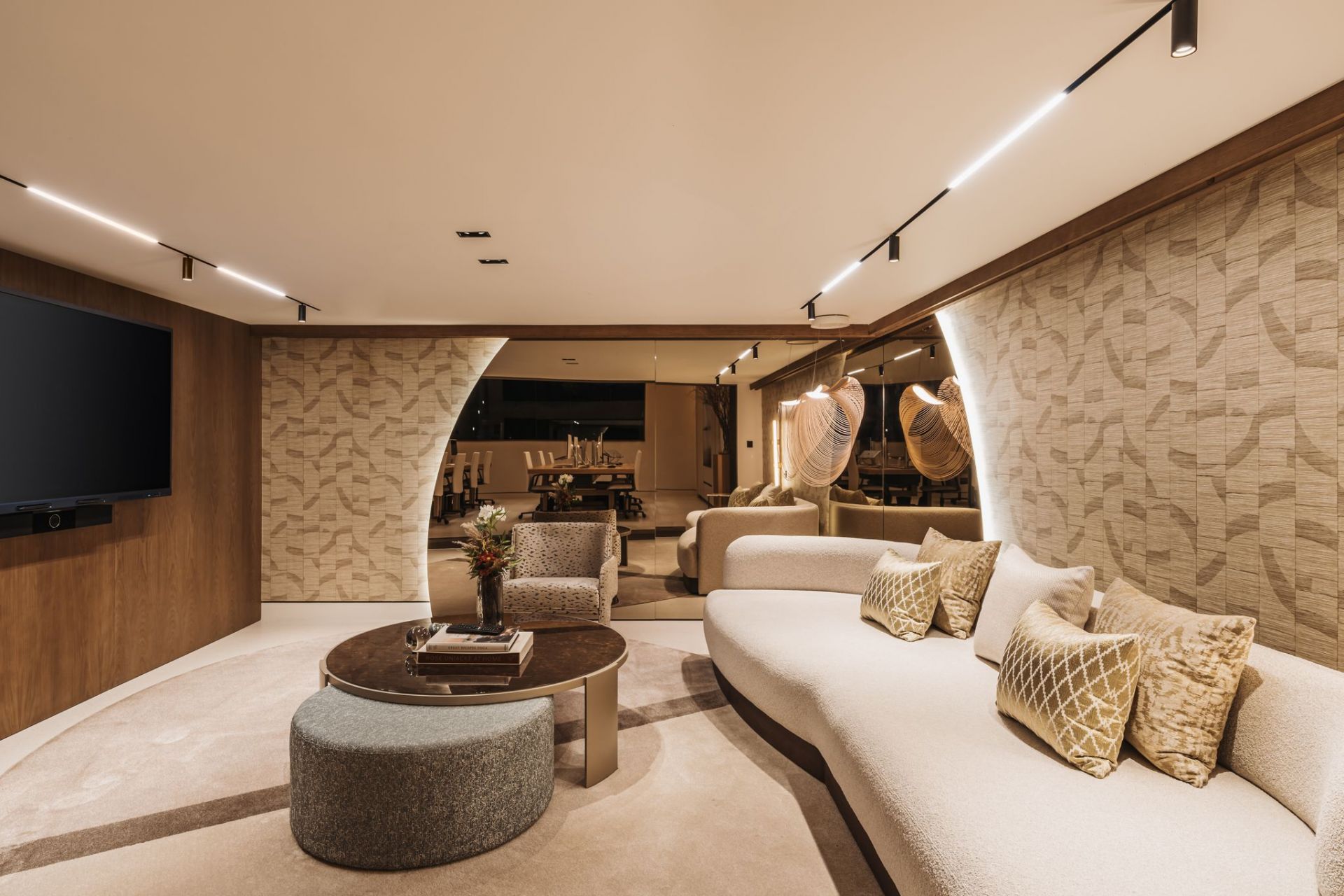 Bang & Olufsen sound systems are integrated throughout the office. Including stand-alone speakers, sound bars, and in-wall speakers used in cinema.
Motion detectors in the team member and client bathrooms allow the lights to turn on and off automatically. Additionally, we implemented this integration to maximise energy savings throughout the work week.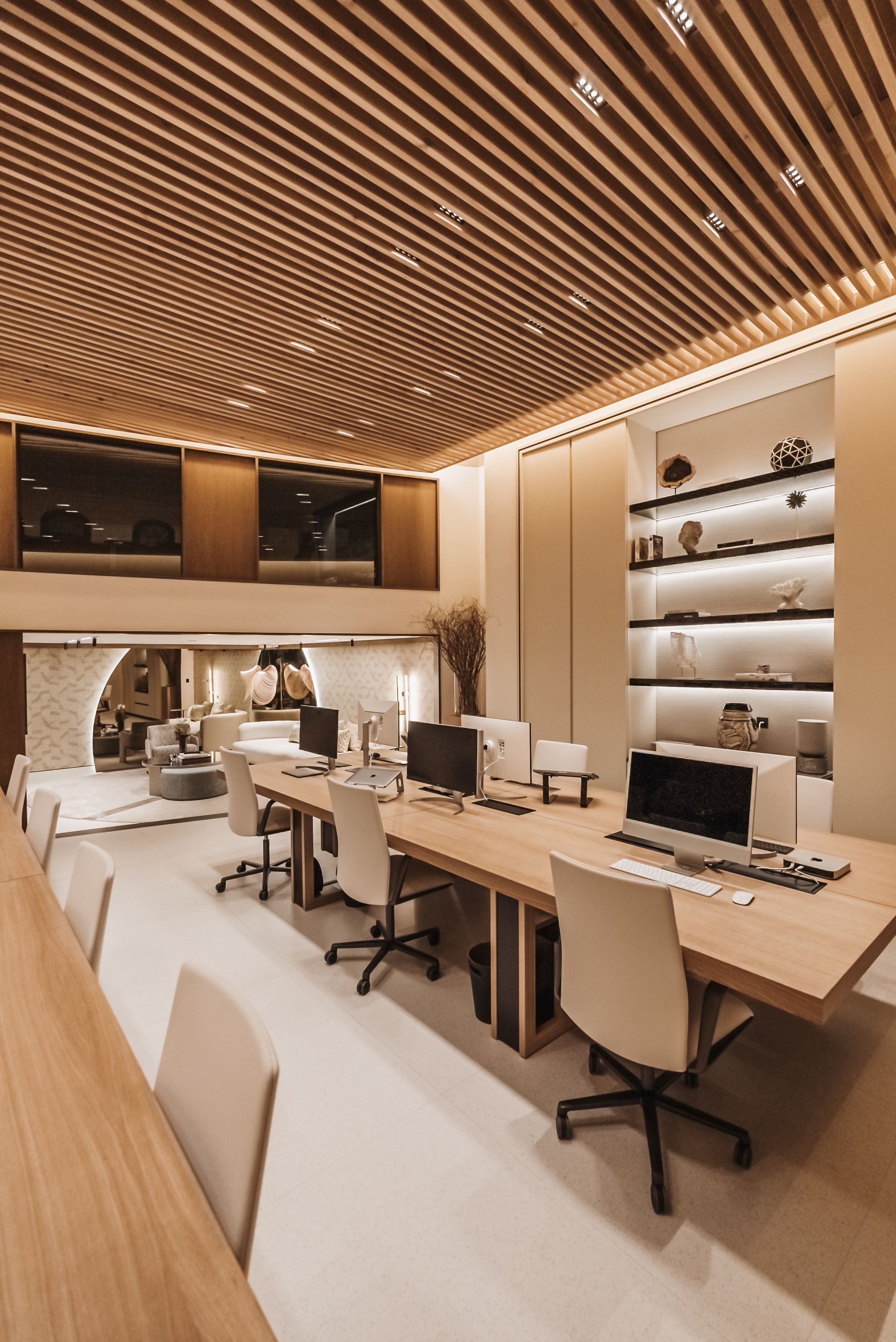 Independent Air Renovation System in place is scheduled to turn on and off automatically to maximise air quality and freshness within the office.
Underfloor heating that we can control from individual working stations
Toto Washlet Toilets with heated seats, pre-mist disinfectant spray, vacuum and filter for odours and motion detection to allow toilet seats to open and close automatically.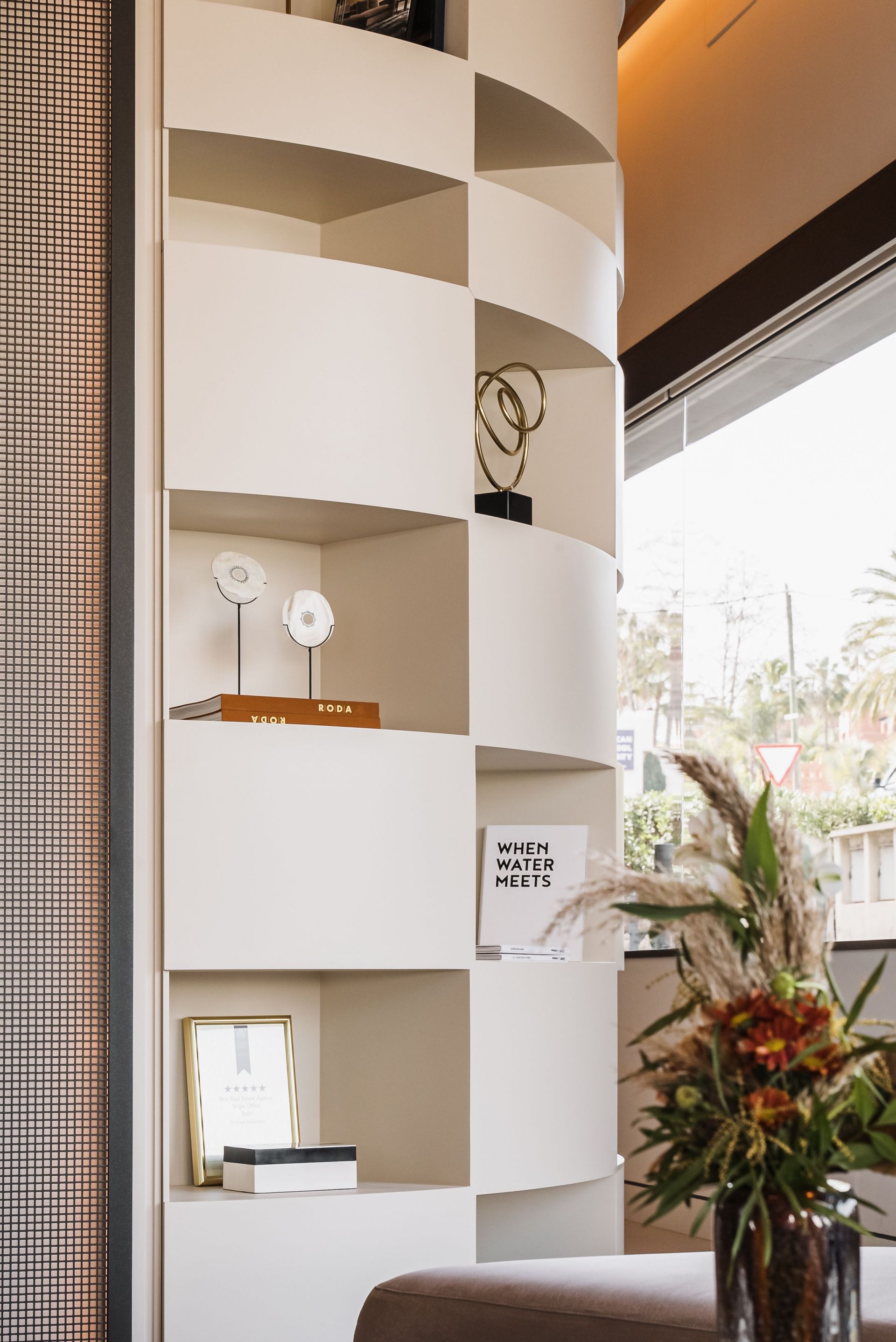 Clevertouch Board/Televisions in the boardroom and marketing workstation.
Fully-fitted kitchen tailored to our needs with state-of-the-art kitchen appliances from the brand Gaggenau and a 4-metre show wine cellar. The tap in the kitchen also provides cold drinking water, sparkling water and boiling water within seconds.
Automatic switches that control blinds and windows opening.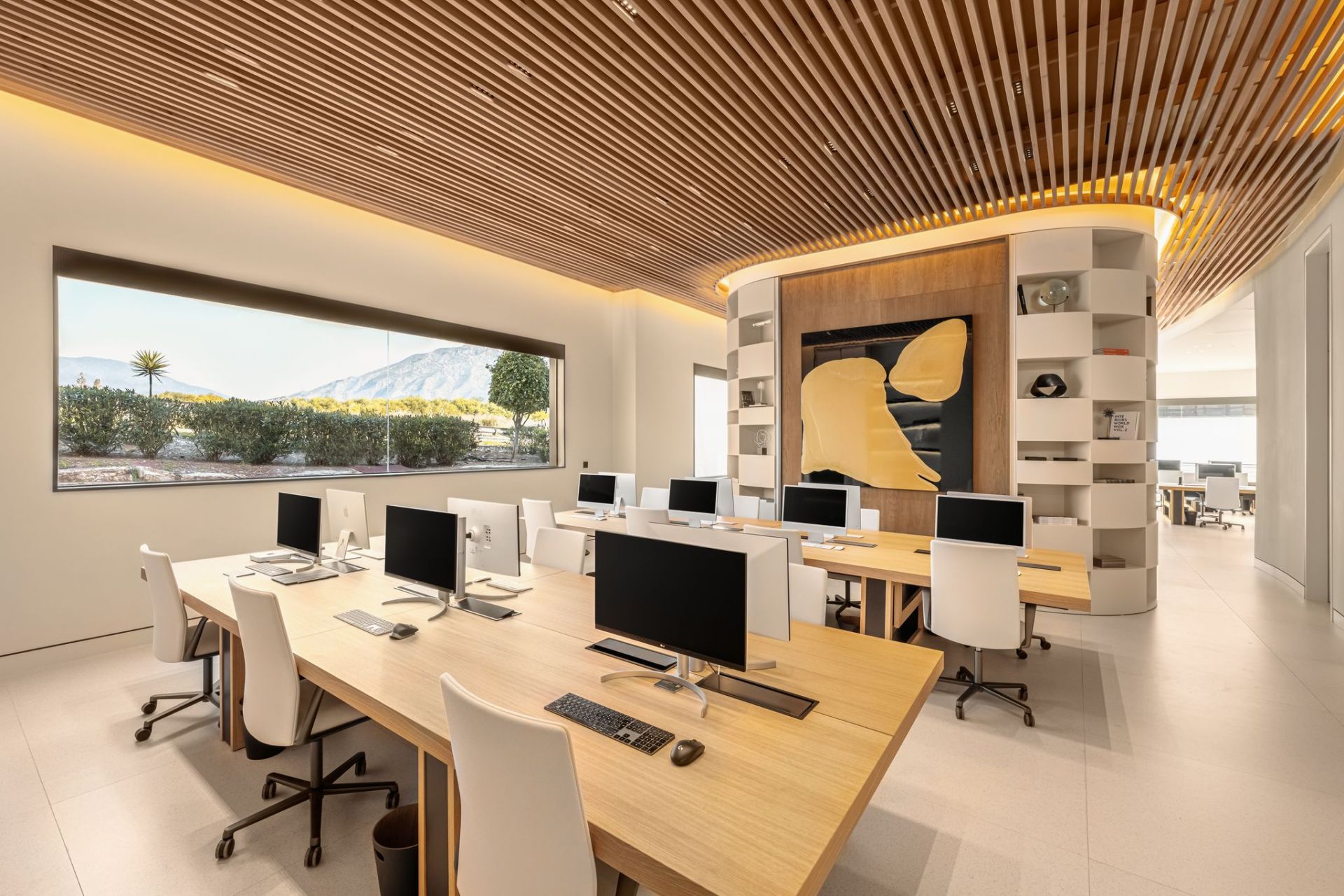 The latest iMac and LG monitors for employees to use at their workstations. Along with iPads to control most of the office.
We have a NAS Server connected to all computers in the office for the safekeeping of all data relating to all aspects of the business in our "Drumelia Cloud", as well as facilitating the sharing of standard corporate documents among employees.