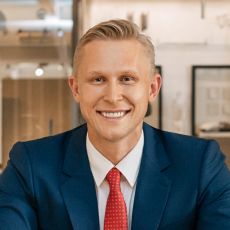 Marbella The jewel of Costa Del Sol
By Artur Loginov on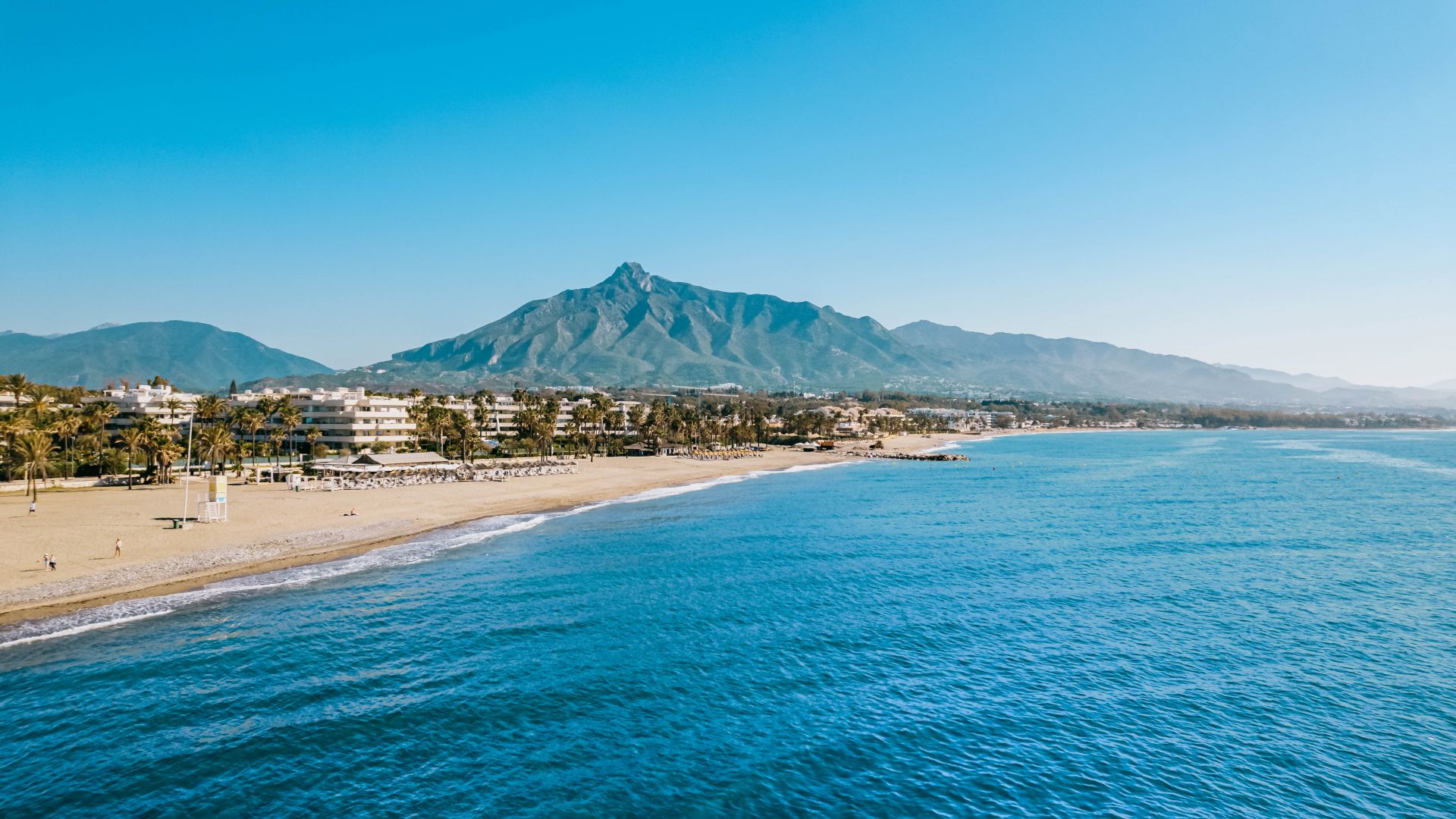 Not for nothing is Marbella considered one of Spain's most glamorous cities. Located in the southern tip and just an hour drive to Gibraltar and short ferry away from the African coast, its beautiful weather attracts people all year round. A jewel of the Mediterranean coast, its climate consists of hot summers and mild winters, with temperatures ranging no lower than 10 degrees C at night in winter months, and the average daily 31 degrees C in August, the hottest month. Add in an average of 320 days of sunshine per year and you're looking at a dream location indeed.
Marbella's history goes way back. Having been inhabited by the Phoenicians around 700BC, and later becoming a key enclave of the Roman Empire, it is a city full of culture and history. It was not until the early 1960's that Marbella started to build on tourism, with the opening of the Marbella Club Hotel.
In this guide, you will become familiar with all there is to know about marvellous Marbella.
Top Attractions and Activities in Marbella
Marbella Old Quarter
Marbella's Old Quarter, also known as the Casco Antiguo, gives visitors a taste of Spain at its core. The Old Town's most famous area is the Plaza de los Naranjos, translating to Orange Square, where one can find a range of restaurants which hold a lovely ambiance. Around this square stands a 15th century fountain, a 16th century town hall and a 17th century church - you will be in the heart of history. Whether you're looking for a relaxing stroll, a visit to unique stores or a taste of Spain, the Old Quarter is the place to be.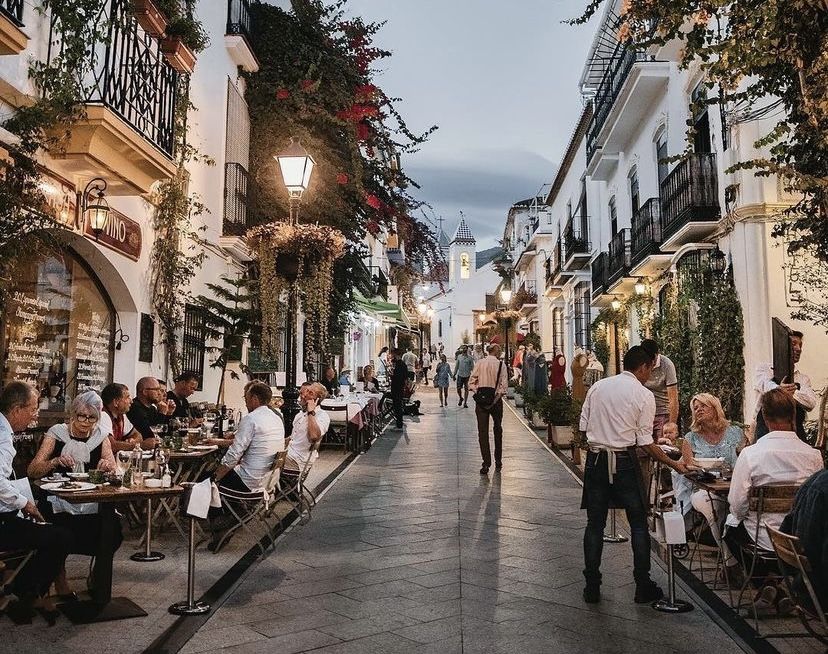 Avenida del Mar
Marbella's Avenida del Mar connects the Old Town with the promenade, and features a wide pedestrian zone that serves as an open-air museum. Lining the square is a collection of sculptures by Salvador Dali which are free to enjoy, and lining the square one can find many tapas bars and cosy cafes.
Beaches and Beach Clubs in Marbella
When one thinks of Marbella, one is destined to think of the beautiful beaches that adorn the city. In fact, Marbella is home to 6 Blue Flag beaches, meaning they meet a rigorous standard of criteria, such as environmental factors. The coast runs about 27km, from San Pedro de Alcantara to Calahonda and has over 24 beaches. Each beach has its own perks and characteristics, and wherever you go, you can expect a relaxing day.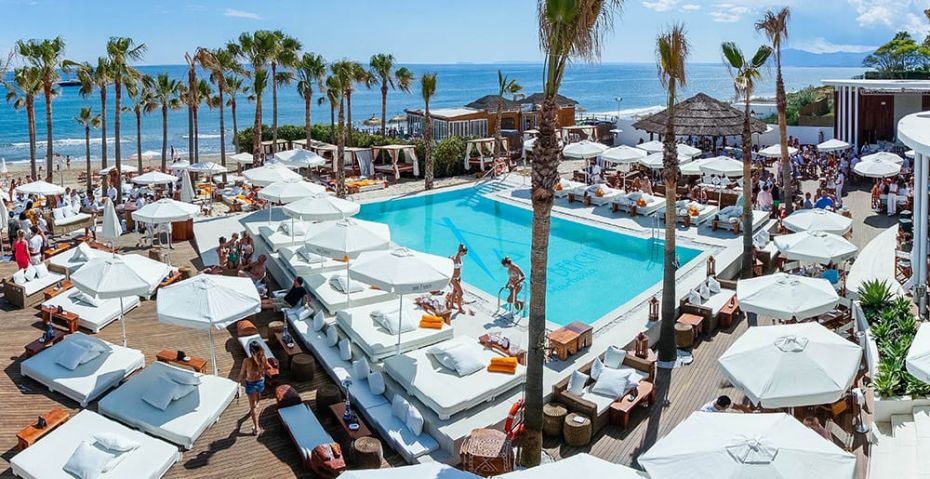 With beaches come beach clubs, where you can spend the day relaxing and partying with your loved ones. There are many beach clubs in Marbella, fit for any taste, so check out this list of our favourite ones.
Sports and Leisure Activities in Marbella
Thanks to Marbella's year-round magnificent weather, it is a hotspot for sports lovers. With a large choice in sports activities, you are sure to maintain a healthy lifestyle whilst indulging in the pleasures Marbella has to offer.
GOLF IN MARBELLA
Marbella is considered a golfer's paradise, due to the outstanding variety of golf courses along the Coast. In fact, around 85% of tourists indulge in Golf during their time in Marbella. For your convenience, we have compiled a list of the 13 best golf courses in Marbella.
WATERSPORTS IN MARBELLA
As Marbella is a beachside location, watersports are naturally a beloved activity. Jet skiing, paddleboarding and kayaking are just some examples you can join in. In Marbella Center, there is a Puerto Deportivo, where you can find rentals for all these watersports as well as many other entertaining activities, with the likes of banana boats. In Puerto Banús, there are many jet ski rentals as well as yacht and speedboat rentals.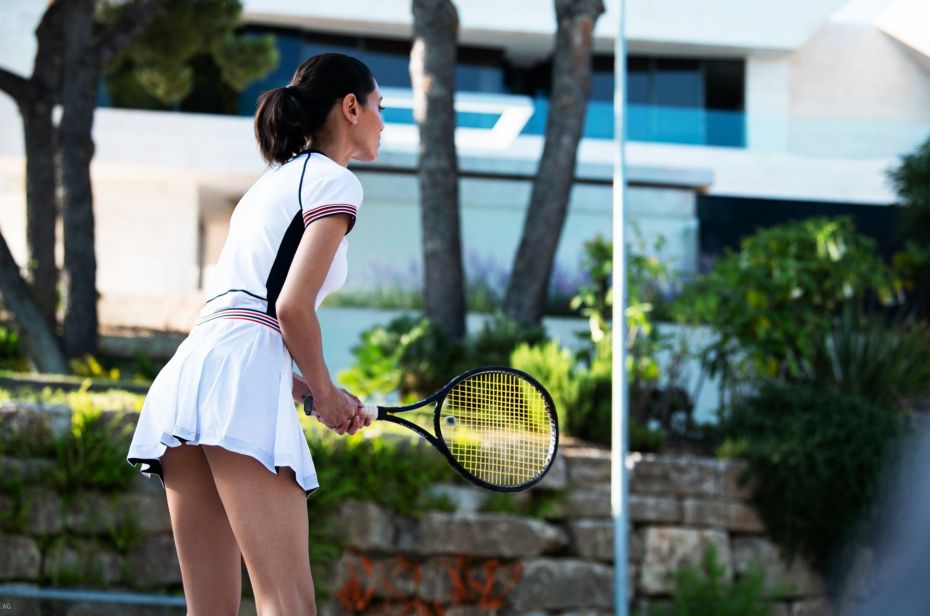 TENNIS AND PADEL IN MARBELLA
Tennis and Padel are also popular sports, with many clubs to choose from. Among the best is the Puente Romano Tennis Club, which was founded in 1979. It is home to 4 padel courts and 10 tennis courts, 2 of which are Plexipave. Another favourite is the Real Club Padel, founded in 2008. It hosts an amazing gym with both outdoor and indoor training areas, and 9 padel courts. The options are endless. You can find padel and tennis courts at most large sport centres in Marbella, so rest assured you will never be bored.
HIKING AND BIKING TRAILS IN MARBELLA
The geographical position of Marbella provides not only a lush coastline, but also a vast amount of greenery and mountains. Due to this, hiking is an activity that many enjoy. The La Concha mountain might just be the perfect escape for a day - the sights at the top well worth the effort, as the Mediterranean Sea, Gibraltar and African coast opens up below you. At an altitude of 1215m above sea level, the trek takes around 4 hours in total, ascent and descent. There are also several lesser-known hiking trails, such as the Pinar de Nagueles trail, which starts at Calle Albinoni in Sierra Blanca.
In terms of biking, many love to enjoy the Mediterranean beaches of Marbella and bike along the promenade. There are also a variety of mountain biking trails, which explore much of Marbella's hills as well as Istan, a bikers' favourite.
FITNESS CLUBS AND SPAS IN MARBELLA
Many gyms and fitness studios fill Marbella, helping you achieve your desired physique with top fitness professionals assisting you along your journey. Here you can see a great list of our favourite gyms in Marbella.
After a day filled with physical activity, it's vital to relax and take time for yourself. The spa selection in Marbella is sure to fulfil your needs, with some of the most beautiful spas in the world located here. Read on for a full rundown of marvellous spas and treatments.
MUSEUMS AND ART GALLERIES IN MARBELLA
Besides being rich in entertainment, Marbella is big on culture. Many museums and art galleries are within reach, with pieces ranging in styles and eras. The Marbella art scene is one of a kind, offering a beautiful spread of history and culture. Take a moment to discover the best galleries in Marbella.
PARKS AND NATURE IN MARBELLA
Urban parks bring green lustre to the city of Marbella, creating a balance of nature and architecture. Alameda Park, located steps away from the Old Town is a staple in Marbella. It dates back to the 18th century and has a large fountain in the middle, which offers light shows in the summer evenings. It's a wonderful place to relax and watch the day go by, or hide from the sun when it gets too hot. The Parque de Nagueles is also a lovely park nestled around Sierra Blanca and Nagueles, which boasts a playground for kids and a separate play area for dogs. Sometimes barbecues are permitted when the weather isn't too warm.
The aforementioned La Concha Mountain is the best way to experience the richness of nature that Marbella has to offer. Not only will you be surrounded by exceptional views, but also with a range of trees and plants exclusive to the Mediterranean climate.
DAY TRIPS FROM MARBELLA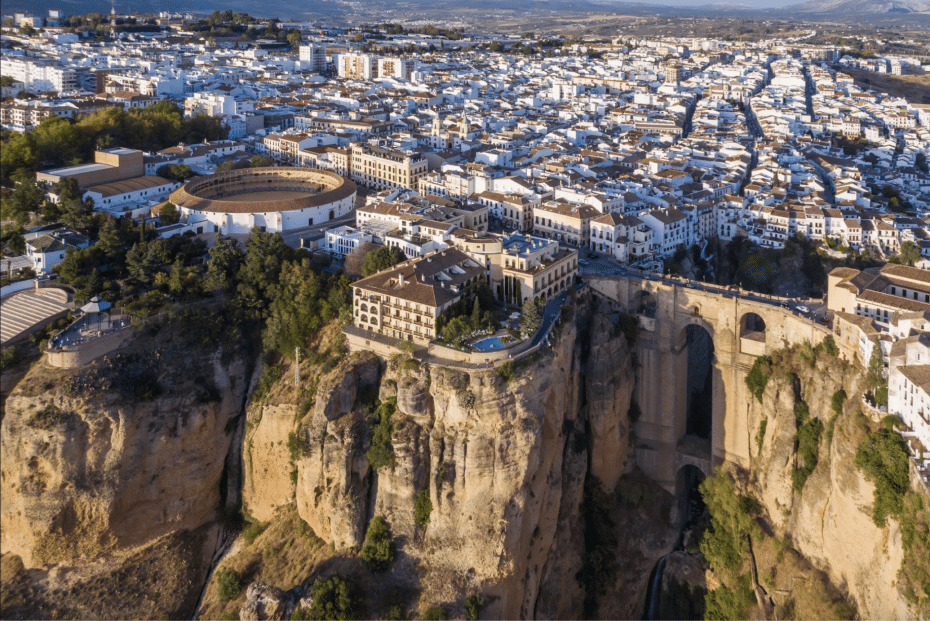 Sometimes, you might want to get away from Marbella for a day and visit the breathtaking historical towns that dot the region. A popular example is La Alhambra in Granada, and Ronda's Andalusian essence. Look no further than our list of towns near Marbella, which are worth the day trip!
Dining and Nightlife in Marbella
Best Restaurants in Marbella
Marbella boasts 17 Michelin-starred establishments, and with many international restaurants to fit any and every taste - ranging from Italian, Japanese or Argentinean cuisine to special vegan-only menu, it takes you on the most sophisticated journeys of taste. Check out our extensive blog with the best restaurants of Marbella, and enjoy!
Bars and Nightclubs in Marbella
The bustling nightlife of Marbella attracts many a partygoer. With a wealth of bars and nightclubs, it's really hard to get bored, dancing the night away to every beat under the sun. Or make that the moonlight!
There are nightclubs fit for any taste. If you are a lover of house music, Momento is the perfect place for you. Located on the Golden Mile, with many famous guest Dj's throughout the summer months, will guarantee you a fun time. Olivia Valere is also a great choice, as every night features a different theme. A recent favourite has become Motel Particulier, a sophisticated, exclusive clubbing experience. If you're unsure where to go but yearn to see Marbella in action, night times in Puerto Banús can be very entertaining; bars and nightclubs stand at every corner. Delivering premium parties for every taste.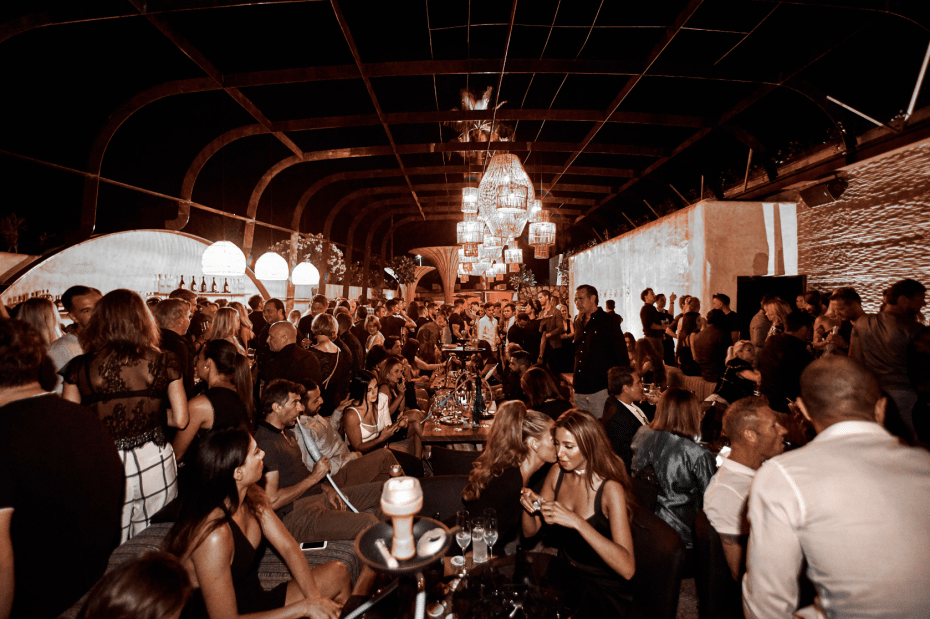 Traditional Spanish Cuisine in Marbella
As you may know, Spain loves their tapas! Marbella is full of spots where you can enjoy some authentic tapas for a low price, as well as incredible paellas. San Pedro, generally speaking, is a very traditional area of Marbella, so you're assured to find some real Spanish cuisine here. Marbella Center and the Old Town have a great selection as well. You can simply stroll the streets, where the wealth of restaurants will welcome you.
Shopping in Marbella
Marbella is the perfect place to indulge in retail therapy, with a variety of shopping options from large shopping centres to stand-alone boutiques.
Shopping Centers in Marbella
Marbella's best-known Shopping Centers are El Corte Inglés and La Cañada, both of which hold a wide range of stores, from clothing to perfumeries to home decor.
La Cañada is home to over 150 stores, many dining options and a cinema, as well as beauty salons with the likes of hairdressers and barber shops. For fashion lovers there's a range of international and local brands. It's important to note that the main regional Apple Store is also located here.
El Corte Inglés is one of the most well-known Spanish shopping centres, with locations all over the country offering a luxurious shopping experience. One can find everything you need here - beauty and fragrance stores, designer clothing and shoes, organic food products, home decor, and even a charming flower shop.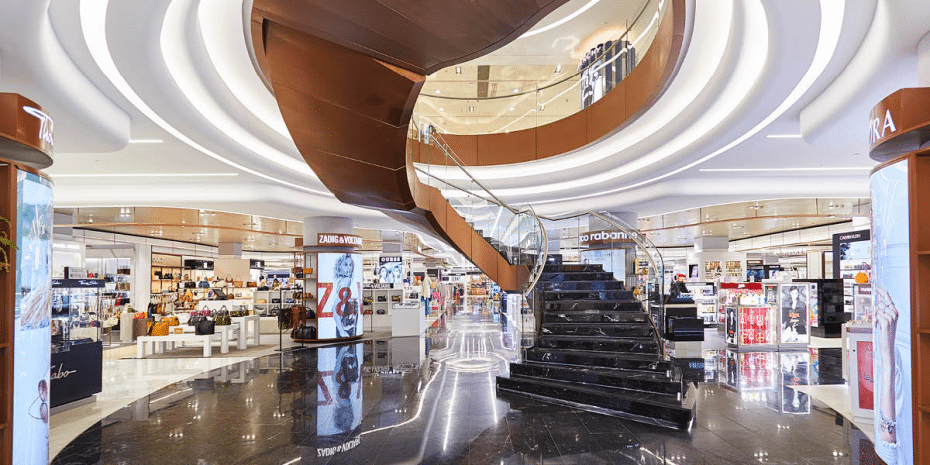 Local Markets in Marbella
Marbella's markets present a different side to the shopping experience; both laid-back and unique. You are bound to find hidden gems at the local markets, such as the Saturday flea market, which runs every Saturday from 9.30am to 2.30pm. Located between Puerto Banús and the Centro Plaza Shopping Center, it sells anything from leather goods to vintage accessories. Still within the area, in summer months, the Plaza de Antonio Banderas in Puerto Banús hosts a market which sells all sorts of things - unique fragrances, custom t-shirts, latest fashion trends and more! Additionally, there are several food and drink stalls where you can unwind.
Another popular market is El Patio. Found in the Puente Romano Resort and hosting 18 stands offering a variety of goods, it offers the latest natural remedies to antique pieces.
Luxury Boutiques in Marbella
A magnet for lifestyles of luxury and elegance, Marbella welcomes many luxury brands in its renowned Puerto Banús. As you stroll along the yachts and supercars, boutiques such as Louis Vuitton, Hermes, Dior, YSL, Bottega Venetta and more appear beside you.
For more in-depth information on shopping in Marbella, please consult our detailed shopping guide.
Accommodation in Marbella
Luxury Hotels and Resorts in Marbella
Marbella has established itself as a luxury destination both in Spain and Europe. Its abundance of five-star hotels never fail to provide outstanding service to their guests. Some of the most long-standing hotels include the Marbella Club Hotel, the Puente Romano Hotel and the Gran Melia Don Pepe, which are always adapting to the latest trends and client needs. The Anantara Villa Padierna is a prime example of exceeding expectations, as this palatial hotel recently underwent a re-brand. In recent years, luxury hotels have laid their roots in the city, such as the NOBU hotel and the Hard Rock Hotel.
International chains are also headed to Marbella. With plans for a Four Seasons Resort in the works, as well as the W and American Hyatt, it's no secret that Marbella continues to expand and improve.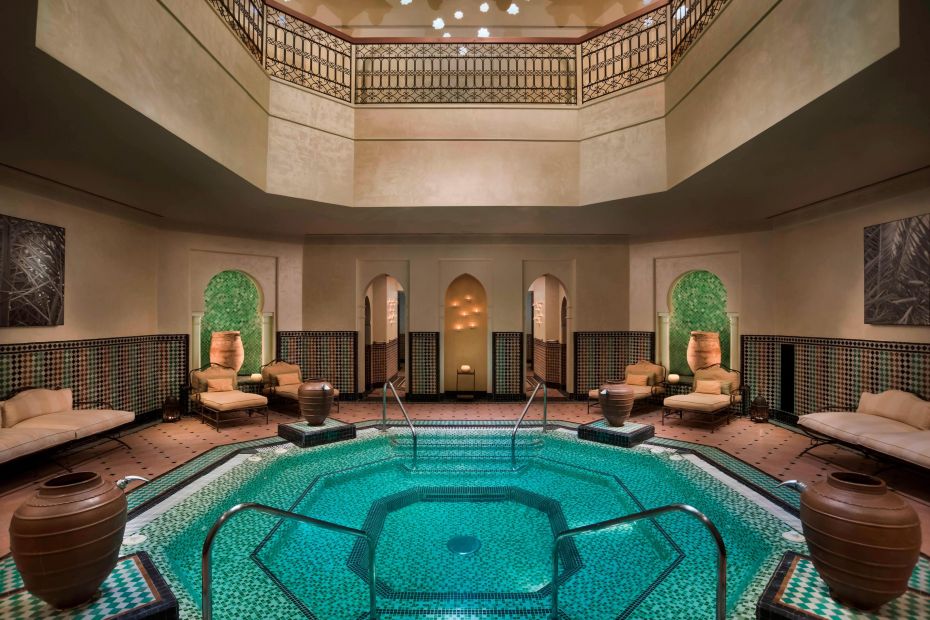 Villas and Vacation Rentals in Marbella
Renting out villas and vacation homes has never been easier in Marbella. The market is so varied to assure you´ll find what you need. AirBnB has become a popular platform in Marbella for short-term vacation rentals, where you can find everything from a room to a splendid villa. Rest assured, our team at Drumelia would love to help make your vacation as luxurious as can be, so don't hesitate to contact us to assist you in finding the perfect rental.
Old Town Accommodation in Marbella
For a more Andalusian stay, the Old Town is the perfect place to be. Recently, the Old Town has gained a lot of traction, causing an increase in boutique hotels within the area. Many of these hotels are restored buildings which date back centuries. Staying here will allow you to experience the true essence of Marbella, and Andalusia for that matter, whilst remaining close to other areas and entertainment.
Transportation in Marbella
Getting to Marbella (Air, Bus & Car) in Marbella
If you are visiting Marbella from abroad, the biggest airport is Malaga Airport, located only a 40-minute drive away. As an alternative, Gibraltar Airport also offers a way into Marbella, being an hour's drive away.
The Renfe train station, located in the city of Malaga, comfortably connects the rest of Spain with Marbella, as another entryway into the city. This train is particularly useful if you're coming from Madrid, as it is merely 2,5 hours away.
Getting Around Marbella
Marbella is well connected along the coast and to other areas of Spain due to its A-7 and AP-7 roads. So, transportation is a breeze. With an extensive public transportation service, the local buses in Marbella can get you around the city with ease. Additionally, larger buses exist for inter-city transportation. Marbella also has an effective taxi service, as well as ride-sharing apps like Uber, Cabify and Bolt. Car rentals are also an option, with many companies offering both luxury and regular cars to get you around.
If you´d like to know more about getting around Marbella, check out our handy Transport Guide.

Real Estate and Living in Marbella
Popular Neighbourhoods in Marbella
As a prime destination for luxury and sophistication, Marbella compromises many areas which effortlessly provide comfort and elegance. There are 5 main areas, all of which provide top-notch amenities and outstanding properties. For a full rundown of these areas, have a peek here.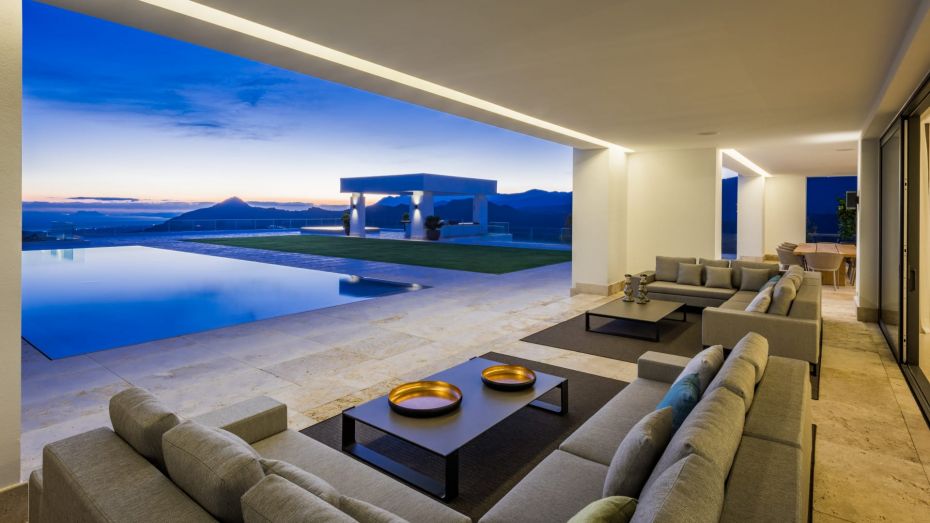 Property Types in Marbella
In terms of property types, Marbella has it all. From opulent villas to modern penthouses to basic residential apartments, there's a fit for every taste and budget. Property types vary from area to area; for instance, La Zagaleta is a gated community with some of Marbella's most expensive mansions, whereas San Pedro de Alcantara holds several apartment complexes which boast the Andalusian essence. Whatever it is you seek, Drumelia is here to help you find your dream home.
Real Estate Market Trends in Marbella
Marbella's Real Estate market is always growing, with the amount of people looking to purchase homes increasing every year. There is an influx of diverse nationalities in Marbella, which makes this a sought-after and exclusive market. Property prices continue to rise, with an increase of 19.9% since 2022. Have a look at our 2022 Real Estate Market Report to familiarise yourself with the latest trends.
Pros and Cons of Living in Marbella
The pros of living in Marbella include the incredible weather, its easy accessibility to the airport, hosting international flights daily, as well as the best beaches on the coast and the glamorous lifestyle that comes with being here.
As with every city, there are also cons. In summer months traffic can be very heavy, which can be inconvenient at times. Also, it is a slow way of life, with many establishments operating at different and reduced hours than other cities. Lastly, in winter Marbella can be very quiet. This isn't necessarily a negative, it just provides a more laid-back pace than the summer months.
Events and Festivals in Marbella
Annual Events in Marbella
Marbella pulses with activity, with much going on all year-round. Every summer, the signature Starlite Festival hits the hills of Nagueles, with a well-rounded line up of local and international musical legends. Additionally, many sports events take place annually. To learn more about these, you can read more on the top sporting events in Marbella.
Cultural Celebrations in Marbella
Spain in general is big on cultural celebrations. Christmas, New Year´s Eve and Easter are all richly celebrated. Additionally, the night of San Juan is a very vibrant celebration. Taking place annually on the night of the 22nd of June, it celebrates the beginning of the summer solstice, with fire and water being the main protagonists of the night. Huge bonfires line the beaches of Marbella, with special dinner menus offered at many restaurants and chiringuitos, or beach bars.
Family-Friendly Activities in Marbella
Family Beaches in Marbella
All of Marbella's beaches are family-friendly, and often packed with children. Most beaches have a lifeguard on duty, ensuring safety, which allows parents to relax and children to splash around in the waters. Some beaches, however, can be considered more fun for kids due to offering watersports. Puente Romano Beach, for example, has a wide variety of rides and entertainment such as jet-skiing, paragliding and a sofa-boat.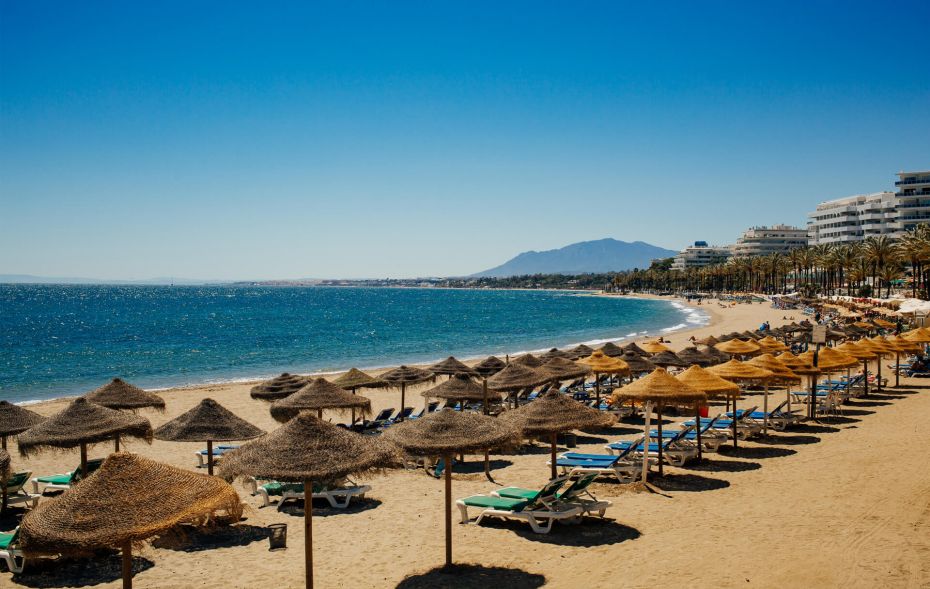 Adventure Parks in Marbella
An active, fun day is a child's dream, and Marbella is here to bring it to life. With many entertainment options to choose from, there is plenty to do on a family day out.
Aventura Amazonia, located in Elviria, is the largest adventure park in Andalusia, and has the longest zip line of the region too. Here, you'll be able to climb trees and complete courses which will have you flying through the day.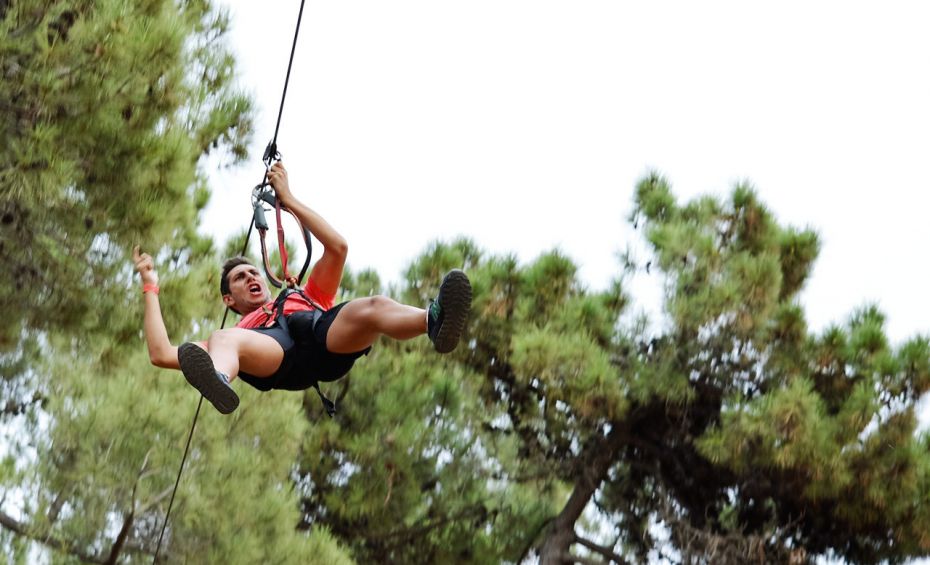 If you're up for a short drive, there is plenty to explore nearby. Tivoli World is a theme park located in Benalmadena, with plenty of rides, from haunted houses to roller coasters. Aquamijas is a water park, with its larger option being AquaLand in Torremolinos. Whichever one you go for, a great time is guaranteed!
Child-Friendly Dining Options in Marbella
Although the majority of restaurants happily welcome children, there are specific establishments tailored for kids. Rock and Kids in Nueva Andalucia is a great example, as it has an inside and outside playground with delicious food. The AMMO beach club in San Pedro is family-friendly, allowing a relaxing family day in the sun. The swimming pool has easy access for kids, and you will often find families or birthday celebrations here. The Amara Cafe in Atalaya is also a great choice, with jumping castles available for kids to play on during the weekends.
Educational Activities in Marbella
Marbella is rich in entertainment and enriching activities, with many art galleries and exhibits hosted throughout the years. Yet only a short drive away is a place perfect for kids; the Butterfly Park in Benalmadena. Children are able to roam around, surrounded by butterflies, whilst also receiving education on different species. Similarly, the Bioparc Fuengirola is extremely educational for kids, and lots of fun.
Safety and Health in Marbella
General Safety Tips in Marbella
Marbella is generally a very safe area, with Spain one of the safest countries in the world. Most homes are equipped with security cameras and surveillance, while gated communities have security guards patrolling the area. The police force is also very receptive and have several stations throughout. Here you can familiarise yourself with Marbella's safety, and learn more.
Emergency Services in Marbella
Marbella is well-equipped with hospitals and pharmacies to meet an emergency. The main public hospital is the Hospital de Costa del Sol, with several other private clinics around. Certain pharmacies remain open 24 hours a day, so whatever the issue, they would be happy to assist. We have an in-depth exploration of Medical Care in Marbella, to answer all your questions.
Travel Insurance Recommendations in Marbella
When travelling to Spain, if you are a member of EU countries or participating member countries, you are covered by EU reciprocal healthcare agreements. However, if you are staying in Spain for extended periods of time, or planning to move, it is recommended to purchase health insurance. Sanitas is a great company that provides plans to fit your needs. Moreover, if you are interested in learning about registering for Healthcare in Marbella ,look no further.
Local Customs and Etiquette in Marbella
Languages in Marbella
Although Spanish is the native language of Marbella, the influx of international tourists and residents means English will be understood almost everywhere you go. Other than that, Marbella has a variety of language communities thanks to the different nationalities that make the city thrive.
Currency and Tipping in Marbella
Being part of the European Union, Marbella's currency is the Euro. There are several currency exchange centres throughout, such as in Puerto Banús and Marbella Center.
Tipping as a rule is not required, however it's customary to tip 10% of the cost of your meal. When it comes to tipping for services, such as beauty salons or hotel bellhops, a couple of Euros is more than enough, and will be greatly appreciated.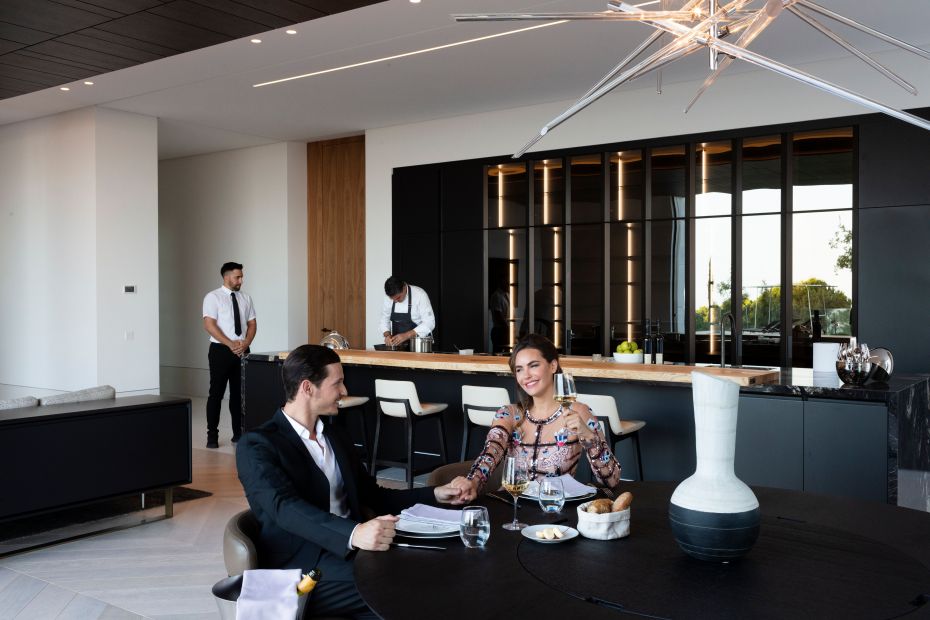 Marbella's Local Etiquette
There are several differences in etiquette one may experience when visiting Marbella from abroad. One of the most common is that of greeting: a kiss on each cheek is how Spaniards say hello. Another large factor is meals; everything starts later. The typical time for dinner is between 9 and 10pm. Also, when eating out, you may notice the volume level. It's normal for people to speak quite loudly, so noise is well-tolerated.
Practical Information in Marbella
Visa Requirements for Marbella
If you hold a passport from a European Union member state, your entry to Spain does not require a visa. However, other visitors may need a Schengen visa to enter. There have also been efforts from the government to attract more visitors in the long-term, with visas such as the Golden Visa, as well as the Digital Nomad Visa.
Best Time to Visit Marbella
The beauty of Marbella is that it is a great place to visit at any time of year, depending on what it is you seek. For an active beach holiday, the summer months are a natural bet. This is when the weather is at its peak, and an influx of tourists leads to many great establishments to be open until later, as well as many parties. For a relaxing sports holiday, spring or autumn may be better; as the temperatures comfortably allow a lot of time to be spent outdoors. Winter months are quiet in Marbella, yet enjoyable nonetheless.
Mobile Connectivity and Wi-Fi Access in Marbella
Oftentimes, if you hold an EU sim-card, you will have mobile connectivity in Marbella. However, there are solutions should this fail. Most of the large Spanish mobile carriers such as Orange, Vodafone and Yoigo offer prepaid plans which allow you to stay connected at all times. Similarly, Wi-Fi access is widely available - most establishments have free Wi-Fi for guests to use.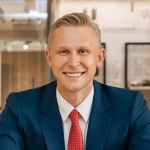 CEO & Partner
Artur Loginov
Artur Loginov is the CEO and proud Partner of Drumelia Real Estate. He has over a decade of knowledge and…
Eat & Drink

Health & Wellness

Education

Shopping

Golf

Hotel
Marbella properties for sale
We work daily to bring you every good investment or luxury property for sale that hits the real estate market in Marbella. Find all available property for sale options in Marbella.
View all properties