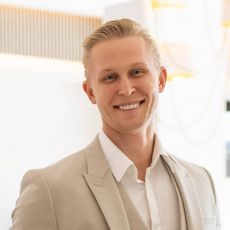 La Zagaleta Spain's most exclusive gated urbanisation
By Artur Loginov on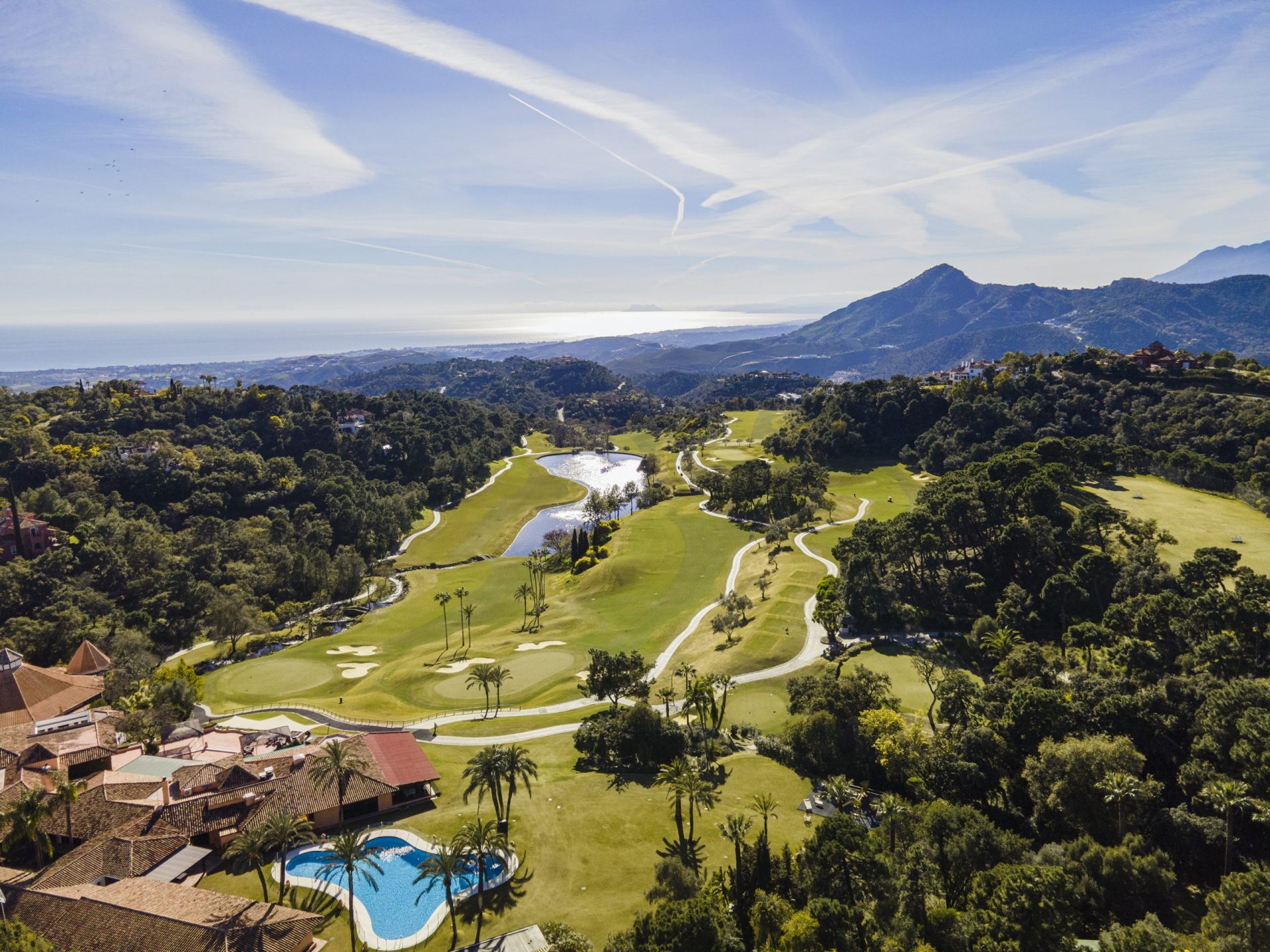 The exclusive, decadent and secretive La Zagaleta started its development as a private hunting estate covering 900 hectares of protected wooded groves and green valleys. Today this sophisticated residential estate combines independence, privacy and tranquillity with a fascinating setting, luxurious facilities and services brought to an unprecedented level.
There are currently 250 properties (which should be checked) there, and today's tendency is to purchase the old houses for demolition or reforms. We have around 50 properties available for sale in La Zagaleta now. Approximately 60 plots are available for future construction. A six-star luxurious hotel is planned to be developed there with its own private entrance, which would be the third access to the area.
Security and privacy
La Zagaleta delivers the highest level of security demanded by its discerning residents. 9.000.000 square meters of land boast complete security and detector measures all around the perimeter. The compound cannot be entered without prior authorization. Professional armed security personnel provide immaculate 24-hour service, keeping a watchful eye while guarding both entrances, the South Gate and the North Gate, and patrolling the internal roads in mobile security patrol vehicles. An Israeli company was commissioned to build a new 'high tech electric fence'.
All houses are separated by a protected green zone where nothing can be built, ensuring the highest level of privacy for owners and guaranteeing space for the local wildlife to roam freely.
No wonder the combination of a glamorous lifestyle in a beautiful natural setting with security and privacy attracts the prosperous individuals, 'rich and famous' and 'crème de la crème' from all over the world.
La Zagaleta sectors.
La Zagaleta has honoured Spanish painters and composers by naming the roads after them. The estate is divided into different sectors, which go by the letters A, B, C, up to J. The best sector in terms of views and most expensive medium price levels is sector H, located at the highest peak of La Zagaleta and very close to the security. Here almost all properties are southwest-oriented, and enjoy the fantastic views of Africa and Gibraltar. Currently, several houses are listed in sector H at the 10 to 20 million level.
La Zagaleta views
La Zagaleta's vistas are gorgeous and unforgettable: over the idyllic Andalusian mountain landscape with an undulating green carpet of golf courses, towards the scenic coastline of Southern Spain, the Mediterranean Sea shimmering in the sun, the African coast with the Rif Mountains, and both Pillars of Hercules that flank the entrance to the Strait of Gibraltar. The envy of the world!
La Zagaleta villas and plots prices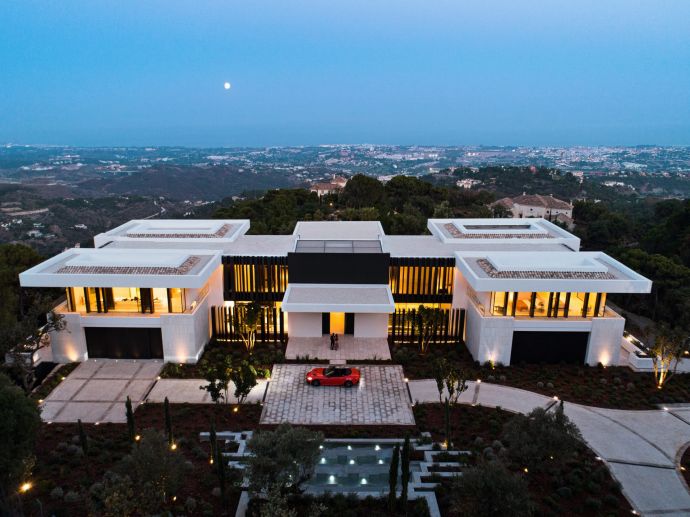 La Zagaleta attracts massive attention from prospective international buyers, and deals are constantly happening. The very high-end neighbourhood has homeowners of over 25 nationalities. However, the most predominant nationalities are English, German, and Northern Europeans.
The cheapest villas for sale are just under 2 million Euros; the most expensive are way above 20 and 30 million. There are houses in La Zagaleta with just a construction budget of over 20 million. If they are listed for sale someday, we will be talking about the 40-50 million margin. The medium value property in Zagaleta would be around 5-7 million Euros. There are many properties for 10-15 million, but not many of them for sale, of course.
You have probably heard of the landmark property called Villa Cullinan, listed for over 30 million Euros, which received the International Property Awards in Best Residential Property of Spain and Europe 2019-2020. Drumelia had it for sale exclusively and successfully sold it. Among other examples of sold properties are the famous Heaven 11 and Villa Cipres, both above 10 million Euros.
The land prices start at just under 1 million Euros, and they can go all the way up to 10 million and more for the best plot. The value comes mainly from the views and the final flat garden, not just the price per square meter. As it is very steep here, sometimes you get a 4.000-m2 plot with a flat garden that will be more extensive than a property set on an 8.000 m2 plot. The land sizes vary from 3.000 m2 up to approximately 15.000 m2. Besides, some owners prefer to join two plots, which results in increased square meters.
Despite the grim global situation, we registered a much higher demand in 2021 for La Zagaleta than in the previous year. This may be happening because La Zagaleta offers a unique lifestyle that adapts perfectly to today's tendency to move away from city life. It is naturally privileged, sustainable and picture-perfect, and those who can work remotely consider it their ideal destination for permanent living or a second residence. Add a plethora of attributes: rich history, perfect Mediterranean climate, delicious foods and wine as a big part of Spanish culture, a robust transport infrastructure, as well as myriad attractions of a popular vacation destination with great socializing and leisure activities.
La Zagaleta, tobal arquitects
One of the critical success aspects of maintaining the luxurious urbanization status is having the best architects. In La Zagaleta, it has to be Tobal Arquitectos, one of the most prominent architect bureaus and leading designers of luxury properties on the Costa del Sol for the last 30 years. The bespoke prime residential specialists of the firm have contributed to a great many of the region's iconic buildings in the most exclusive areas. They have built to date 110 villas inside of La Zagaleta, which is almost half of the estate's houses. Today, when we look at La Zagaleta, in part, we see a reflection of father and son work, Miguel and Diego Tobal. Nobody else influenced the architecture and tendencies of villa development inside the estate as much!
Building a house in La Zagaleta
Many clients ask us if it is better to buy a house or build one. Here is an example of a quick and very brief estimation of building costs, but the actual figures depend on a million factors to discuss. Let us do basic math.
Let's say you need to build 800 m2 + basement, which will be around 1.200 m2 in total. You are looking at a minimum of 2.000 Euros per square meter if you want good quality. It makes it 2.4 million Euros, plus a retaining wall of around 300 thousand, 100 thousand on the landscape, another 100 thousand in the kitchen; the furniture we do not need to mention because it can cost 100 thousand or 1 million Euros, depending on brands and level of equipment. That is already 2.9 million. You need to add the licence cost, all the architect's fees, project management, insurance, geological studies, permits, purchase taxes, and many more things to be paid.
Roughly, all that will sum to 600 thousand, so we are at a total building cost of 3.5 million Euros. The land for the experiment cost us probably 3 million, and add taxes and purchase costs. So the total cost to round it up a little bit is 7 million Euros. That is without furniture, and just under 3 years, not to forget. You build a house in 18 months, but you have many other steps, and every single one involves time.
We are speaking from experience. Drumelia had the pleasure to develop from the ground Villa Arcadio in La Zagaleta, which won the prize as the Best Villa in Europe in 2016. It was challenging work but very gratifying. Drumelia did the project management, and the team members were at the building site every week for two years. The building process can be stressful, and the result depends on you. However, a house like this in La Zagaleta and with this kind of view could probably have a realistic selling price of just under 10 million Euros or be listed at a higher price.
Zagaleta surroundings: nature & wildlife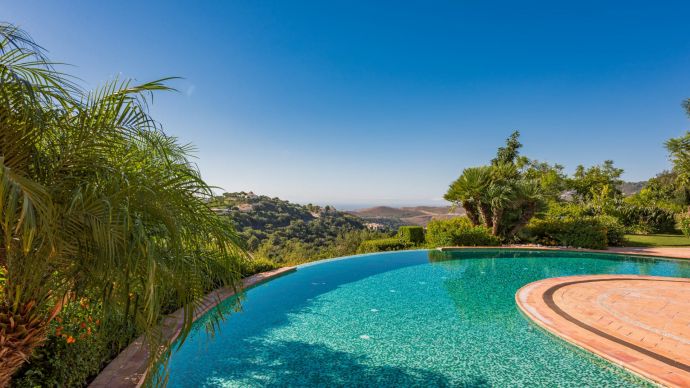 The wildlife in Zagaleta is another exciting chapter! The peace, tranquillity, and silence are only broken occasionally by sighting a pheasant, a mountain goat, a buck, or a mouflon. The gliding eagles create lazy circles in the sky. In the evening, you hear the sound of the Eurasian eagle-owl. While you are driving, you can see a group of deer crossing the road or a bunch of wild pigs. Surrounded by fir trees and century-old oaks, you feel like you are on a safari! The animals are fed and looked after and undoubtedly form a charming part of La Zagaleta. Don't worry; all houses are fenced to keep out the wild animals.
Amenities in La Zagaleta
As mentioned before, the total area of La Zagaleta is 900 hectares, but let us give you a better perspective of the size: you have a total of 50 km of roads inside of the estate. Like a small town all by itself! And like any town, it has many things to offer!
The residents enjoy their own private heliport, Europe's most exclusive golf club and the finest golf resort with recreational, social and sports activities. Two golf courses with 36 Parkland holes offer a dynamic design integrating into perfect harmony with the wildlife and vegetation of the eco-friendly environment. An Equestrian Centre has 20 stables and a riding school for all levels. You also have hiking and mountain biking trails all around. Two tennis courts are available at the Racket club for all residents to enjoy with their friends and guests.
La Zagaleta clubhhouse
The unique Clubhouse with two private golf courses, each of 18 holes, is available exclusively for its members and their guests. A membership costs 100.000 Euros and is not mandatory if you own a property in La Zagaleta.
With its 5.000 m2 of indoor space, the elegant Clubhouse is known to be the social club of La Zagaleta. Rich in activities and glamorous events hosted in style. It offers a great restaurant with five-star service and a panoramic terrace with beautiful views, a series of bars and lounges, hospitality rooms and a Pro Shop. You can book it for private events such as parties, weddings or similar celebrations. There is also a second Clubhouse in the northern part, which is newer, much smaller, very intimate, and with big plans for the near future.
La Zagaleta services
The helipad is available for private arrivals if you want to come flying from Malaga airport, which is only 70 km away and has excellent connections with Europe. There is a collaboration with local hospitals in the event of an emergency. They can send a helicopter to assist you as fast as possible and take you to the nearest hospitals, less than 15 km away.
There are some apartments inside La Zagaleta, around 8 units. The prices vary from 400 to 900 thousand roughly, but they rarely come up for sale and are mainly used as staff quarters or private lounge areas next to the Clubhouse.
La Zagaleta home and personal service have around 50 employees to make your life most convenient: shopping delivered before your arrival, property maintenance, made-to-measure solutions, daily housekeeping, nannies, Michelin-star chefs, drivers, cleaners, etc.
Anything and everything you might need is at hand right there, in this extraordinary urbanization.
Proximity to Marbella, San Pedro and Puerto Banus.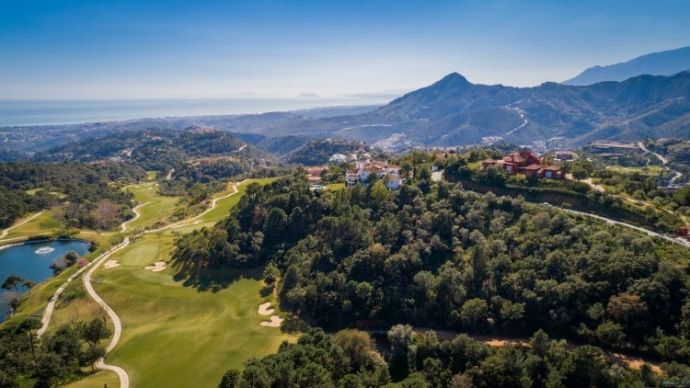 Many people don't realize how close La Zagaleta is to everything being so high in the mountains. Located on the slopes of the Serranía de Ronda, it is 400 meters above sea level.
Your property's location inside La Zagaleta plays an important role, as you can be anywhere from 1 min drive to the entrance up to 15 min drive if you live at the furthest point. From the South entrance, you are only 2 km away to the closest shops, 5 km to San Pedro town, 7.5 km to the beach promenade, and 9 km to the fabulous Puerto Banus. It is around 12 km to the legendary luxury hotels Marbella Club Golf Resort & Spa and Puente Romano Beach Resort, set in the heart of the famous Golden Mile! The closest international school is only 8.5 km away.
La Zagaleta is not just a location. It's a unique lifestyle!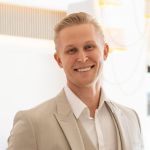 CEO & Partner
Artur Loginov
Artur joined Drumelia in 2009 as a sales agent and since 2015, has been the head of the Sales Department.…
Eat & Drink

Health & Wellness

Education

Shopping

Golf

Hotel
Properties for sale in La Zagaleta
We work hard daily to bring you every good investment or luxury property for sale that hits the real estate market in La Zagaleta. Find all available property for sale options in Sierra Blanca and other close neightboorhoods in Benahavís.
View all properties