La Zagaleta. The Unique within the Best in Marbella
By Salma Hwedi on - 8m. reading time
When it comes to the truly unique, magnificent houses where glamour and lifelong pleasure are very much the name of the game, nothing can beat Zagaleta, one of the most exclusive estates in Europe. It's not just a location, it's the lifestyle.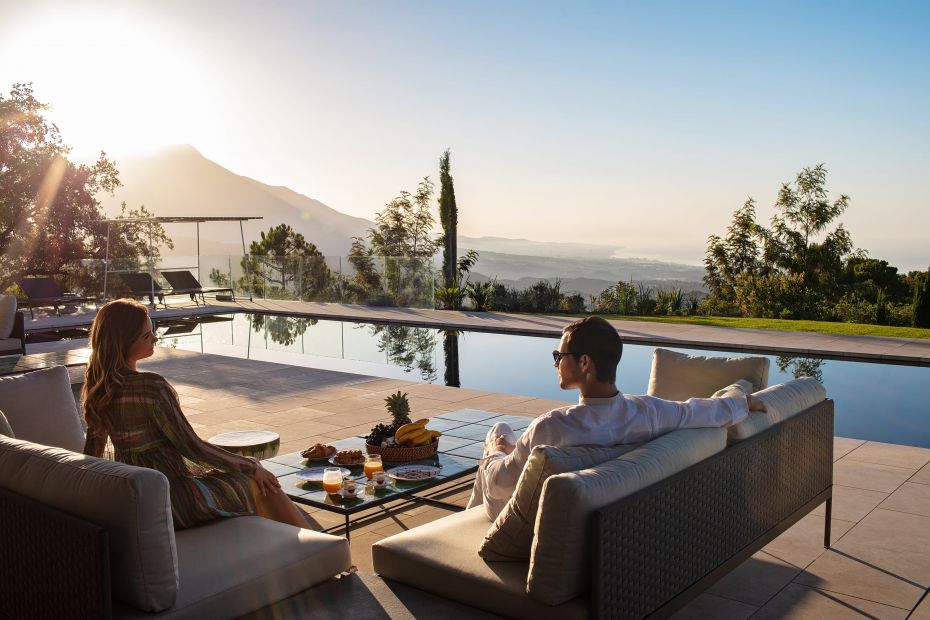 Speaking of Zagaleta's glamour phenomenon, history, views, microclimate, degree of privacy and security, legendary architect-designed creations, unrivalled services and lavish way of life in general, the most commonly used words are 'ultimate', 'best' and 'utmost'. Speaking of its residents and guests, it would probably be 'rich and famous', 'lion's share' and 'noteworthy success'.
Extravagant Saudi magnate Adnan Kashoggi had enough magic dust to sprinkle to transform La Baraka, a hunting estate in the foothills above Marbella, into a refined Country Club in the true sense of word. In 1990, a group of Spanish investors purchased a property comprised of nearly 900 hectares. Three inspiring golf course architects, one Californian and two Brits, made the most of the location and created two stunning golf courses for memorable experience, fun yet challenging. Based on the same concept as the finest country club estates of California, Zagaleta became not only an elegant gathering place of golf aficionados, international jet-setters and celebrities, but an award-winning residential paradise for the most demanding international clientele that prizes privacy and top-level amenities.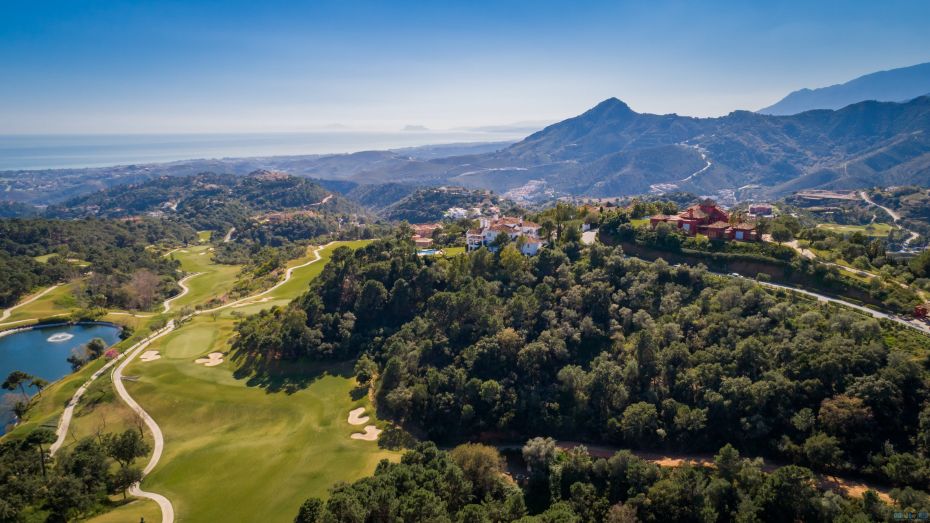 Today, it offers super-luxury living with a protected nature reserve's landscape, breath-taking panoramas and premium lifestyle setting to suit the needs of the mega-wealthy. Residents enjoy their own heliport, 2 golf courses, equestrian facilities, 5.000 m2 Clubhouse with a superb restaurant, recreational, social and sport activities areas.
Zagaleta's vistas are gorgeous and unforgettable: towards the scenic coastline of Southern Spain, idyllic Andalusian mountain landscape with undulating green carpet of golf-courses, the Mediterranean shimmering in the sun, African coast with Rif Mountains, and both Pillars of Hercules that flank the entrance to the Strait of Gibraltar.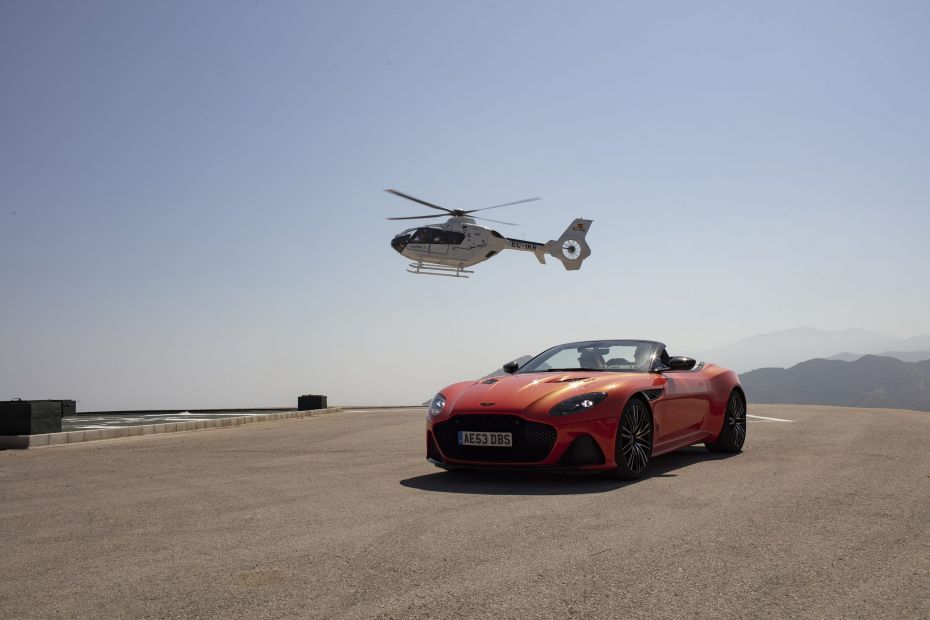 Discover a naturally privileged, sustainable and picture-perfect area embraced by Mediterranean magic, incomparable beauty of nature and comfort of exceptionally stylish villas and elegant mansions built with the local wildlife in mind: large green zones separating properties allow freedom of movement to fauna.
The combination of a glamorous lifestyle in a fascinating setting with the highest level of security attracts European aristocrats, former and current world leaders, business tycoons, industrialists, politicians, international executives of leading corporations from all over the world, pop and film stars, rock musicians, sports personalities and other prosperous individuals. The list of celebrities who live permanently or spend their holidays in Zagaleta is endless. Definitely, they all need that special property matching their individual needs, desires and elite status.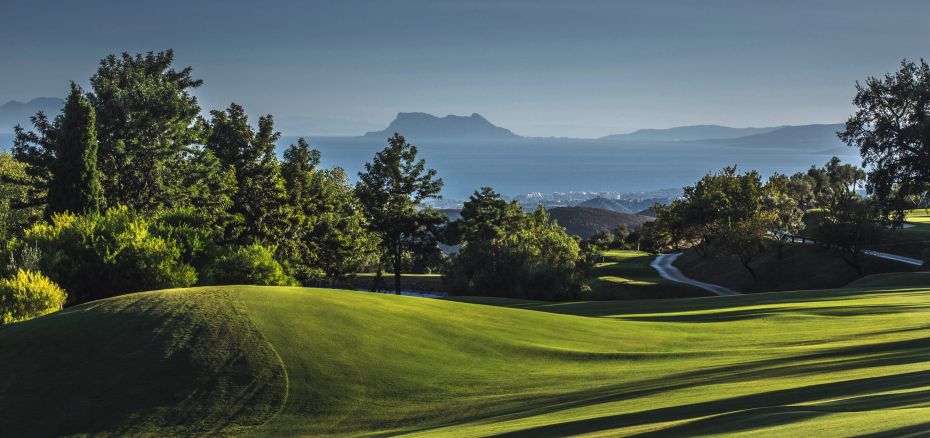 A World Class Exclusive Community, La Zagaleta
Families and individuals which prefer to live in big mansions set in large private grounds, surrounded with the beauty of protected nature, will probably search for a property in the community of La Zagaleta.
This area offers total peace, independence and security, combined with a stunning setting and luxurious facilities. Called "one of the most beautiful sites in Europe", with the best panoramic views to be enjoyed, it certainly ranks amongst the most exclusive and is chosen by people who are looking for quality and privacy.
This private domain, covering 900 hectares of woods and green valleys, is situated in the heart of Benahavis hills, just a few minutes' drive from fabulous Puerto Banus and the beaches. This refined Country Club has got an equestrian center, an elegant Clubhouse with a restaurant, recreational, social and sports activities areas, a swimming pool with waiter service.
La Zagaleta's stunning villas and magnificent estates are situated in a world class exclusive gated community with 24 hours security. The most impressive properties of Europe offer exceptional standards, design and quality. The mansions built on large plots boast spectacular views over the Mediterranean Sea, European and African coast lines and the Rock of Gibraltar. Some of the luxurious houses are overlooking two excellent residents-only golf courses. The beautifully landscaped gardens contain water features; there are tennis courts, large swimming pools, spacious patios, spa, big terraces with solariums, and special places for leisure activities. The houses have got wine cellars. It is hardly surprising that an area that offers nature, security and comfort of living has become such a preferred lifestyle destination.
Modern Villas for Sale in La Zagaleta
If you're searching for unique and magnificent modern homes in Marbella, there's no better place to start than La Zagaleta – the most idyllic, exclusive and sought-after residential location in Europe. Set across some 2,200 acres of lush subtropical vegetation, this private estate offers beauty and serenity within its natural setting. Situated within the foothills of the Ronda mountains, this luxury residential area enjoys unparalleled security and privacy – adding to the location's unparalleled exclusivity.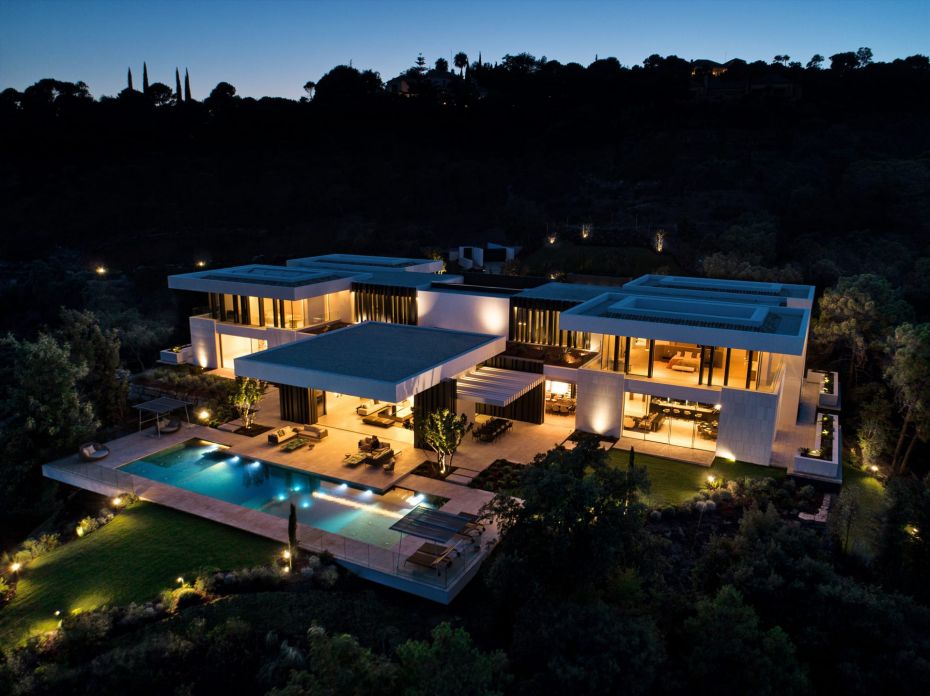 La Zagaleta not only offers premium properties, but a lifestyle that's lusted after by many. The local amenities on offer range from two private golf clubs to equestrian grounds and a helipad for private use – a truly unique corner of the world and unrivalled in pure excellence.
La Zagaleta Country Club
Previously a private hunting lodge, investors purchased the La Zagaleta plot back in 1990, with construction of the first golf resort starting some two years later. The world-class residential locale has become a haven for the finest and most opulent modern architecture, surrounded in natural beauty. La Zagaleta, boasting excellent security and privacy provided by the local landscape, will remain exclusive by design – with a total of only 420 luxury homes to ever be constructed within the protected grounds. The limited plots available will also ensure the world-class views and anonymity of each modern villa will not be obstructed in the future.
Situated around 13km from the glamorous heart of Marbella, flanked by the Serranía de Ronda mountain range; the dramatic sweeping views of the Mediterranean, Gibraltar and North Africa are second to none.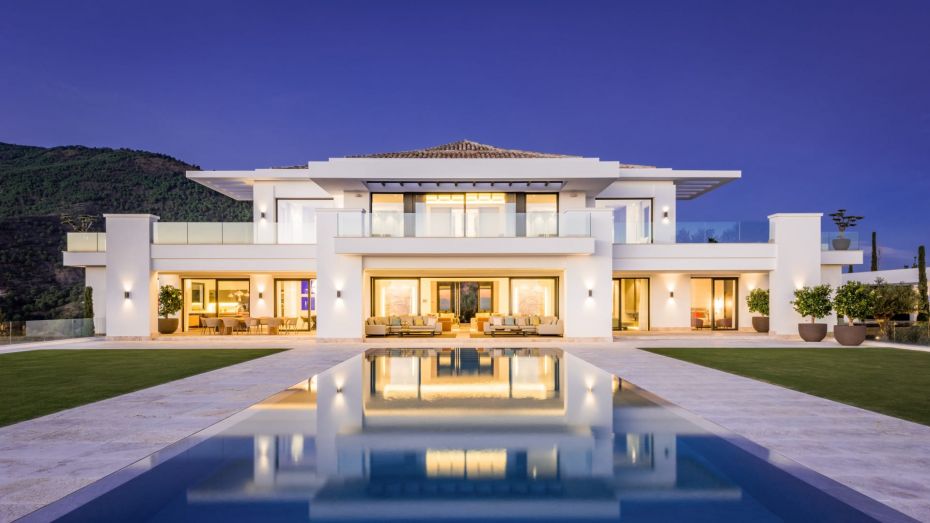 If you're ready to experience the ultimate Marbella lifestyle, come and explore the finest luxury properties for sale in La Zagaleta. If you have any questions in purchasing, finance options or relocation to Marbella, contact our expert team.
Property Showcase: Modern Villas in La Zagaleta
Aptly named after the largest natural diamond in existence, Villa Cullinan is an unrivalled gem of the Costa del Sol. This 10-bedrrom, 14-bathroom villa is set over an expansive 13,845m2 plot, boasting a total build of over 3,110m2. This extraordinary modern mansion offers picturesque south-facing views of the Mediterranean from its floor-to-ceiling windows and a wealth of large flowing spaces across its three floors. Boasting cutting-edge features and ultramodern design cues around every corner, this vast property is completely unique – and even has its own underwater pool gallery. This majestic property needs to be experienced and explored in person to be believed.
This newly built property offers fresh, modern styling alongside nods to more traditional Mediterranean villas. With a chic, fully furnished interior, generous grounds set over a 5,044m2 plot and a stunning south-facing view across the expansive grounds and pool, this modern villa is a stunning feat of architecture. Offering many luxury commodities, including a six-car garage, wine cellar with separate tasting room, cinema, office and games room; this superb eight-bedroom property in La Zagaleta offers great flexibility and functional luxury living space.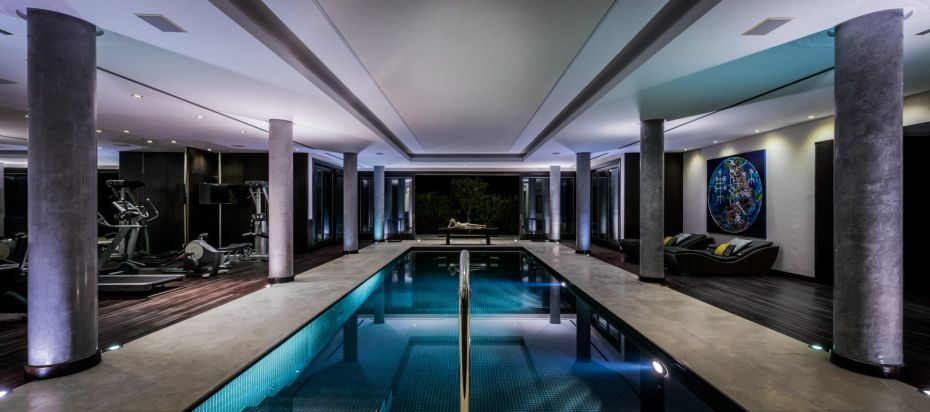 A modern villa dripping with classic styling, this elegant seven-bedroom home offers a stylish and sophisticated living area. Built in 2008 by renowned architectural studio, Tobal Architect, its authentic country setting lends itself beautifully to a private and secluded estate. You'll be greeted by a grand driveway and entrance hall – with many rooms across all floors offering a light, luxury space thanks to high ceilings. This bespoke build also offers private spa and gym facilities, staff quarters and a separate guest apartment. Prestigious properties like these perfectly encapsulate what makes Marbella such an idyllic place for relocation or purchasing second homes.
Are you looking to buy a property in La Zagaleta? If you see yourself calling Marbella's most premium address home, reach out to our team who can guide your property purchasing decisions and will show you the very best modern villas and contemporary homes for sale in Marbella.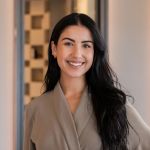 Collaborator Salma Hwedi
Villas for sale in La Zagaleta, Marbella