Marbella Weather in October: Why autumn's so special here!
By Julia Nilsson on - 9m. reading time
They say there's never a bad time to visit Marbella.
All year round, it invites you to let your hair down and party in a colourful blur of flamenco dresses, dancing and drinking beneath the stars, in its fairgrounds, beach clubs and nightclubs.
While summer may steal the spotlight, the autumn months here are a captivating experience all their own.
READ ON to discover the plenty reasons why autumn is a great time to enjoy all that remarkable Marbella has to offer:

Why Marbella Weather in October stands out:
The temperatures: refreshingly different
As autumn arrives, the temperatures begin to subside in Marbella. Jackets, sweaters and boots appear in the shops, but it is still warm enough for sandals. The sun shines brightly, and the sea continues to attract bathers. Just have a look at the average temperatures in Malaga province: September +28°C, October +24°C, November +20°C.  Well, Marbella is even better, having its outstanding microclimate. The envy of the world!
Marbella's real estate is much in demand, whatever the season. And the autumn weather truly helps during the leisurely time you need finding your dream home, or a real estate investment in Marbella.
Visit these Marbella plots and villas for sale by Drumelia
Soothing breezes and stimulating sea
As the heat of summer recedes, the humid August afternoons give way to a soothing atmosphere. The refreshing gusts make strolls along the promenade, bike rides and al fresco dining more enjoyable.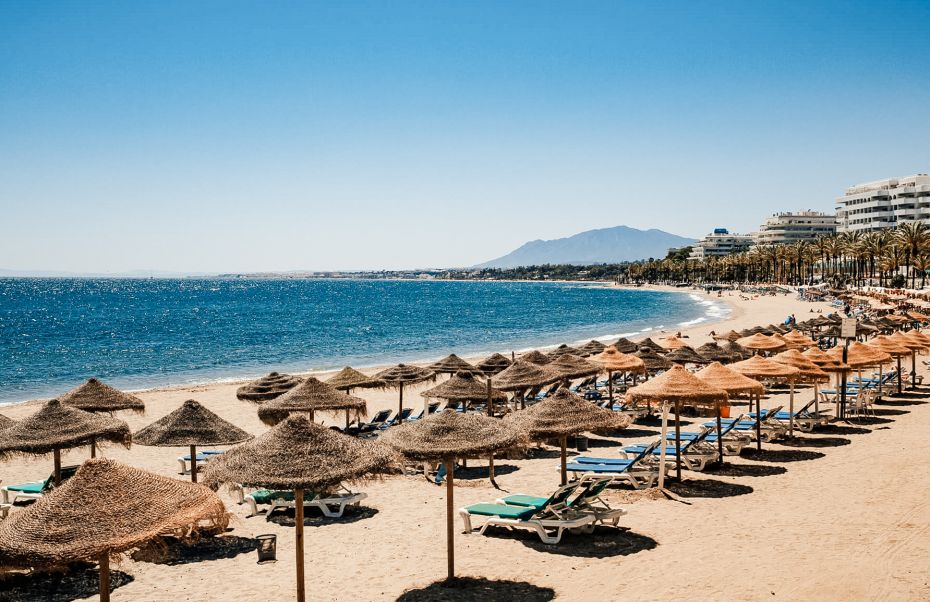 Autumn shifts the focus away from beaches. However, the sea remains warm, inviting swimmers and water sports enthusiasts to revel in its inviting embrace. Marbella weather in October offers the perfect opportunity to indulge in leisurely pursuits including just sitting on your magnificent terrace with a glass of good Spanish wine. It's time for those books you have been planning to read...
Autumn foliage and scenic beauty
Autumn paints Marbella with a panoramic palette of vivid colours, transforming the landscapes into a masterpiece. Lush palm trees, evergreen pines and flowering plants create an exquisite juxtaposition with the deep blues of the sea and clear skies.
Marbella's fabulous parks and gardens, such as Parque de la Constitución, Parque La Alameda known as "historic green lungs", Pinar de Nagüeles in Sierra Blanca zone or Arroyo de la Represa in the Old Centre, offer a tranquil setting to enjoy the changing colours of the leaves.  The vibrant autumn colours add further beauty to the picture-postcard neighbourhoods of La Zagaleta, Nueva Andalucía, Benahavis and Estepona areas.
Find out more about these special areas in our Area Guides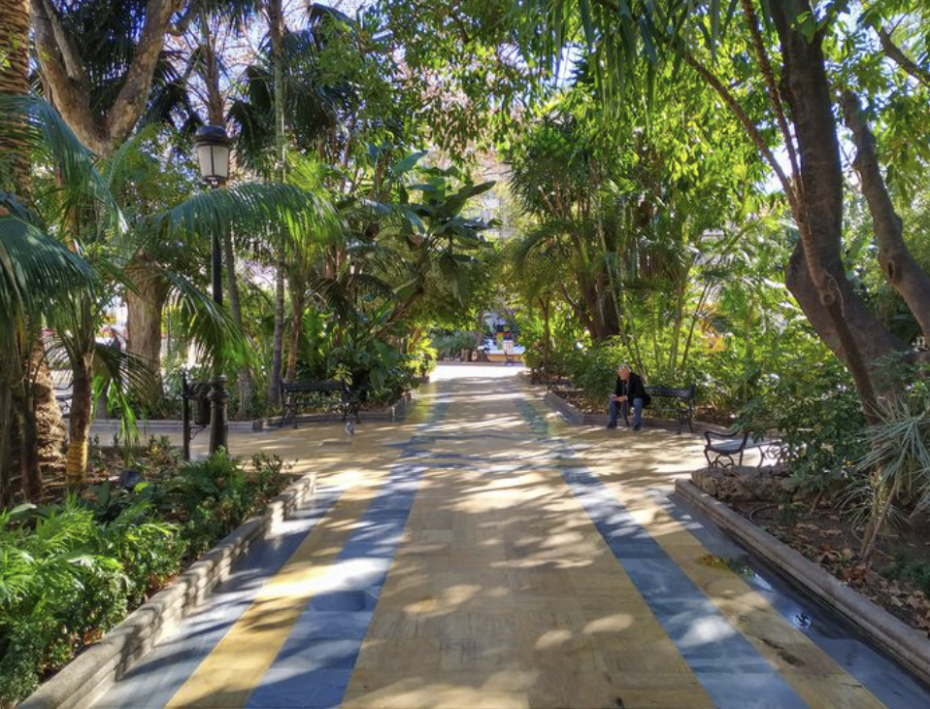 Fewer crowds
The bustling Marbella beaches and vibrant streets of the high season give way to a more tranquil atmosphere. There are fewer tourists than summer, which allows for shorter lines at attractions and supermarkets, and a more sophisticated, and grown-up feel in Marbella's restaurants and bars, as children are back to school.
The traffic is less intense, making both locals and tourists happy. From the second part of September, the locals spend more (even more) time at cafés, tapas and flamenco bars in the Old Centre, walk along Paseo Marítimo or the famous Golden Mile where restaurants stay open all year.
Lower prices
Summer activities in Marbella, such as sightseeing, shopping or yacht-hire carry on into the autumn months, and they are more enjoyable in the cooler days. And autumn offers value for money. With the decrease in tourist numbers, many hotels, restaurants and attractions offer discounted rates. What's more, flights tend to be cheaper than in the peak of summer, and the airports are less busy.
Festivities and Cultural Delights
Autumn in Andalucia presents a wealth of cultural and festive events. Legendary Feria Pedro Romero and Corrida Goyesca in Ronda, Feria in Jerez (birthplace of Sherry), Patron Saints Days of Chipiona and Conil, Romeria in Seville, cowboy competitions in La Puebla de Guzman, Vendimia wine festival and other events provide a unique opportunity to immerse in the rich tapestry of amazing Andalusian traditions.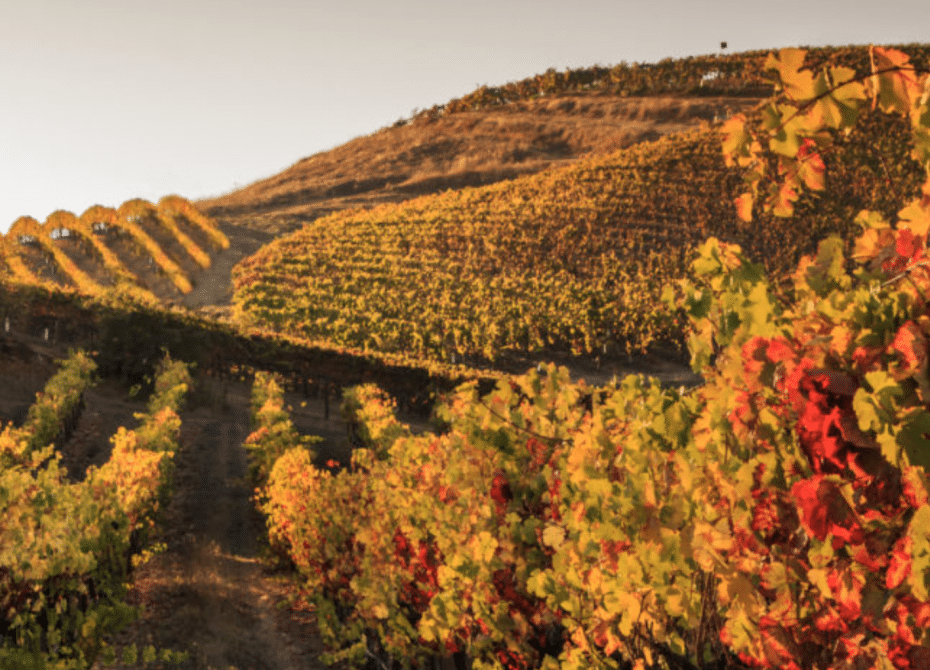 The Marbella International Film Festival takes centre stage in October, bringing an artsy crowd to the town. From October 16th to 22nd, San Pedro de Alcántara Feria highlights the vibrant local culture, traditional music, dance and cuisine.
Gourmet experiences
Marbella weather in October brings the harvest season. Local markets are brimming with fresh produce. Marbella's restaurants incorporate seasonal ingredients into their dishes. Andalucia celebrates Fiestas of Almonds, Figs, Ajoblanco (cold almond soup), Feria Nacional de Queso Artesano (cheese festival). It joins national Fiesta del Tostón, marking All Saints Day and eating roast chestnuts on 1st November. Las Fiestas de la Vendimia y Otoño (Wine Harvest) is a blur of wine crushing, bodega visits, horses, dancing and general festivities.
Vendimia in Manilva is unique on the Costa del Sol. It takes place in September, and traditionally, the first grape juice of the year is extracted and offered to friends and visitors. Autumn is also ideal for exploring vineyards!
A celebration of Michelin stars
This autumn, Barcelona hosts the awards ceremony for the Michelin stars given to restaurants in Spain. Do you know that Marbella was the first venue in Andalucia for the presentation of the prestigious Michelin Guide for Spain and Portugal, in 2015? Imagine the fierce competition from towns and cities all over the country to host the glittering event! The gala in Los Monteros Hotel was a feather in the cap for Marbella, Malaga province and Andalucía.
Today Marbella remains a hub of Michelin stars, with 18 Michelin-starred restaurants. Enjoy!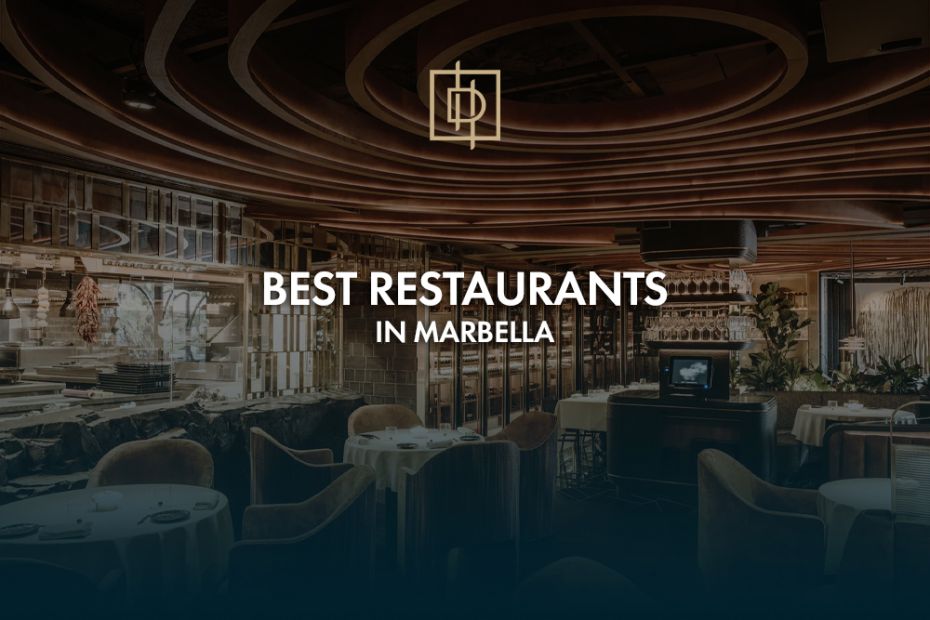 Discover Marbella's many marvellous restaurants
Golf in Marbella in autumn
For golf enthusiasts, Marbella is an extremely attractive destination all the time. Yet during the Marbella weather in October, or the so-called shoulder season of autumn is when the golfers can really make the most of it.
Discover some amazing Frontline golf properties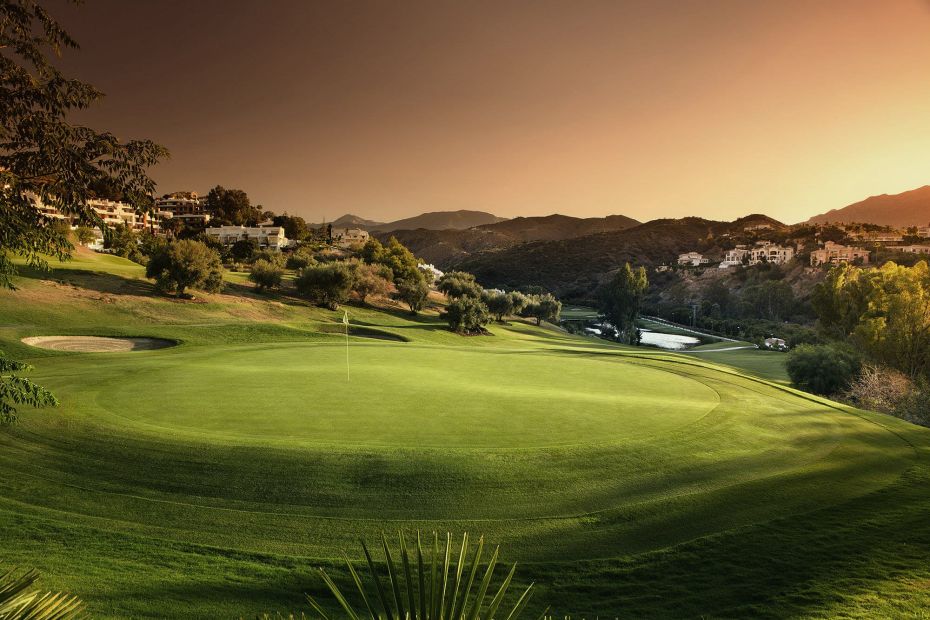 5 must-do´s in the lovely Marbella Weather in October:
For inspiration, here are 5 things to do in Marbella this autumn:
1) Refugio de Juanar: Undiscovered gem.
Built on the site of an old hunting lodge of the wealthy aristocratic Larios family, Refugio de Juanar is surrounded by a forest of chestnut, pine and unique Abies pinsapo. It is a great spot of natural beauty and the starting point of wonderful hikes. You can discover delicate flowers like wild orchids, and watch animals such as the Golden Eagle, Eagle Owl, and rare Spanish Ibex, which thrives here.
2) Carratraca: Spa & Place of Cultural Interest
Since ancient times, the springs located in Malaga's beautiful mountain setting have attracted travellers from around the world. A legend says, a beggar Juan "Camisón" made the discovery of the therapeutic waters of Carratraca. The man noted that a goat herder threw spring water to the animals with sores on their skin, and after some time wounds disappeared. He bathed himself and was healed.
The Romans, who knew the local water healing power, left coins from the times of Tiberius, Claudius and Julius Caesar. Many historical persons chose it their personal retreat: Spanish King Ferdinand VII, Empress Maria Eugenia, wife of Napoleon III, poets Lord Byron and Rainer Maria Rilke, among many others.
3) The stunning sights in Ojén
There lies a white village just a few kilometres north of Marbella, impressive in its rustic charm, with steep, narrow streets, pretty fountains and quaint squares.
This is Ojén.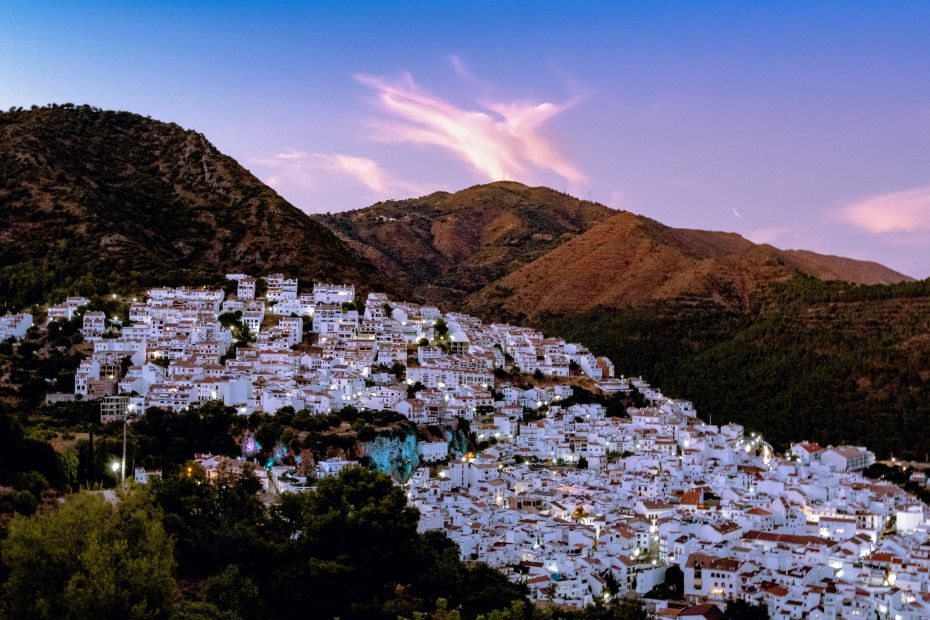 The settlement enjoys the same dramatic setting of other inland villages between Marbella and Sierra de las Nieves National Park.
It is also famous for its production of aguardiente, an anise liqueur that became extremely popular in New Orleans during Carnival season.
Discover some view-deluxe apartments in Palo Alto, Ojen
4) A Pleasant Paseo in Marbella
Autumn is an ideal season for coastal walks. The seafront promenade stretches for over 12 kilometres, linking central Marbella with the luxurious Golden Mile, legendary Puerto Banus and vivid San Pedro de Alcántara to the west. It is part of Senda Litoral de Malaga, a projected 160-km path following the entire coast of Malaga province. There is a plan to extend it all the way to Sotogrande Marina.
Dotted with palm trees and bordered by gorgeous beaches, Marbella's beautiful promenade is a delight indeed. And walking, cycling, running or strolling along it is even more enjoyable in the milder weather.
Discover stunning Frontline Beach Property for sale 
5) Late Autumn skiing? Yes, please!
In late November, the ski and snowboard season begins in Sierra Nevada, the only ski resort in Andalucia and Europe's southernmost. It is located 215 km from Marbella. Which means you can drive a couple of hours, literally spend a morning on the slopes before dropping down to the coast and hitting the beach in the afternoon!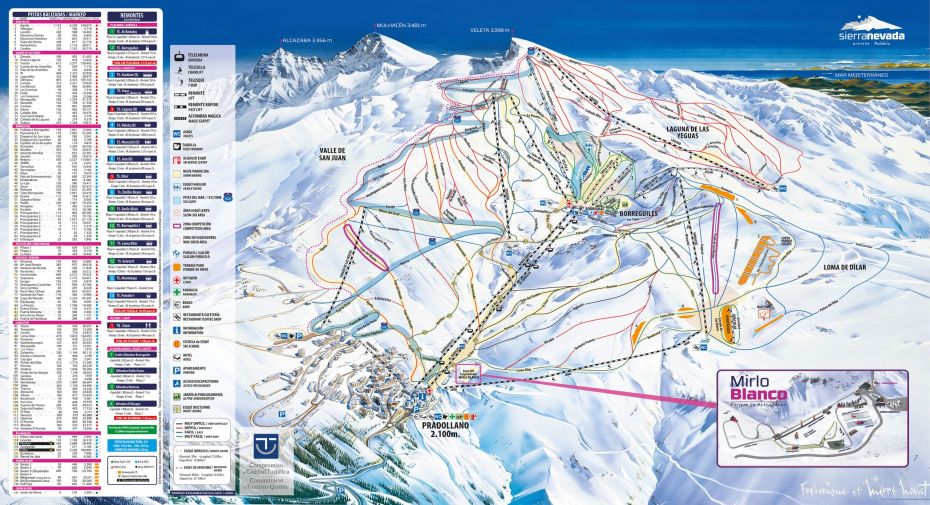 Marbella Weather in October: the right temperature for fun!
Whether you seek a romantic escapade, relaxation, adventurous sports or an exploration of rich culture, Marbella's autumn weather and surroundings create an idyllic setting for unforgettable moments.
Who knows? You may want to stay forever...
In which case Drumelia will be happy to help find the home to suit you!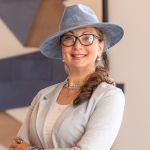 Copywriter
Julia Nilsson
Cosmopolitan since birth, Julia prides herself on being multilingual and has a doctorate degree in international auxiliary languages (Esperanto) as…