La Zagaleta Golf: Where to go, what to know
By Varia Sinichkin on - 7m. reading time
La Zagaleta is famed for its premier setting, monied residents, sense of privacy and lush scenery. Perhaps it's no surprise then, that the game that combines all these qualities is a firm favourite there!
Home to one of Marbella's best golf courses, La Zagaleta Golf Club delivers a breathtaking game, not to mention post-play relaxation in one of two clubhouses.
Read on to discover all there is to know about this select golfing address!
The pride of La Zagaleta Golf
Incomparable to any others in Marbella, this famed club boasts excellence, exclusivity and elegance. The strategic location allows players to experience true harmony with their surroundings, and enjoy the game in one of the most private and secure gated communities in Europe.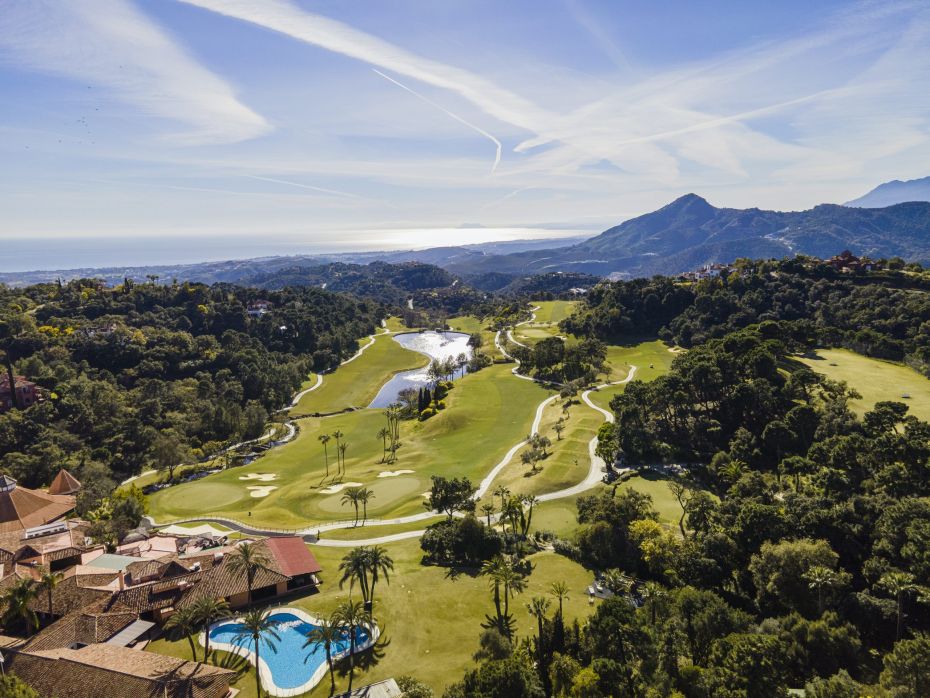 What's interesting to note is that the club actually comprises of two courses. Both boast incredible panoramic views of the coast and mountains, and the tranquil environment is only available for members. Which in the land of La Zagaleta means: residents only.
The Old Course was designed by Californian architect Brad Benz in 1991, and later redesigned in 2016 by Marc Westenborg. It is an 18-hole course with par 72, with the play being a challenging and entertaining one. The bunkers, water features and changes in gradient allow for an interesting game which will nurture your game, as much as it satisfies.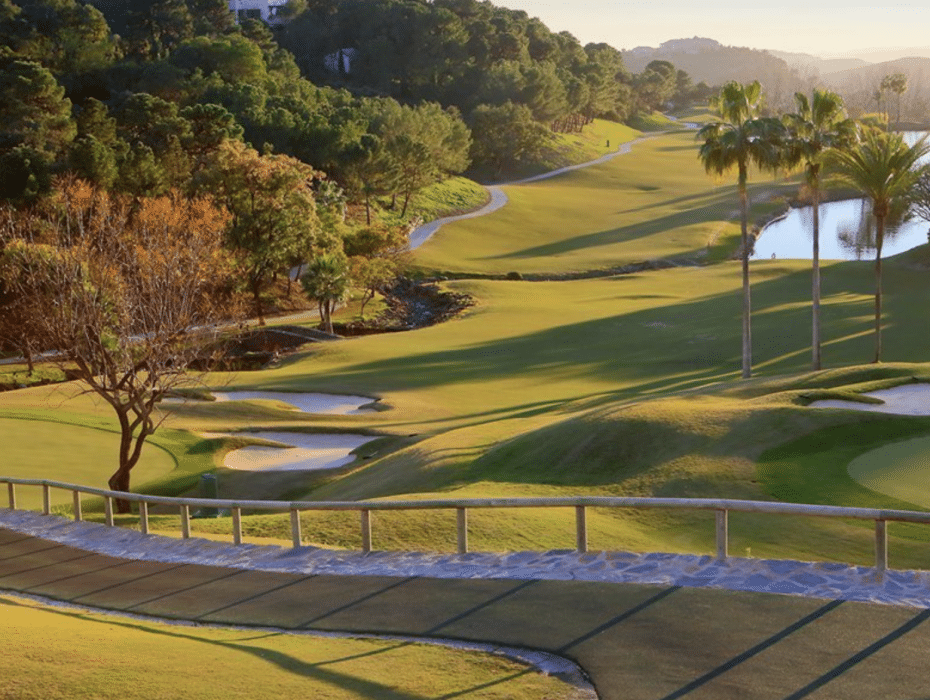 Hosting many private competitions and events, the Old Course opened its doors to a renowned tournament for junior players this past September – for the 2023 PING Junior Solheim Cup. This competition is for players under 18 years of age, and precedes the Solheim Cup, where the 12 top European players played against the top 12 American players.
The New Course was designed by Steve Marnoch and Jonathan Gaunt in 2005. Also hosting 18 holes with a par 70, the well-conceived obstacles and doglegs create a tricky yet fun game. The game varies from that of the Old Course, the former being more technical, and less athletic. In 2022, it hosted the Andalucia Golf Challenge Circuit, which happens every year and allows local players to compete. In this case, it was the first time the players had tried out the New Course, all sharing admiration for the quality of the facilities.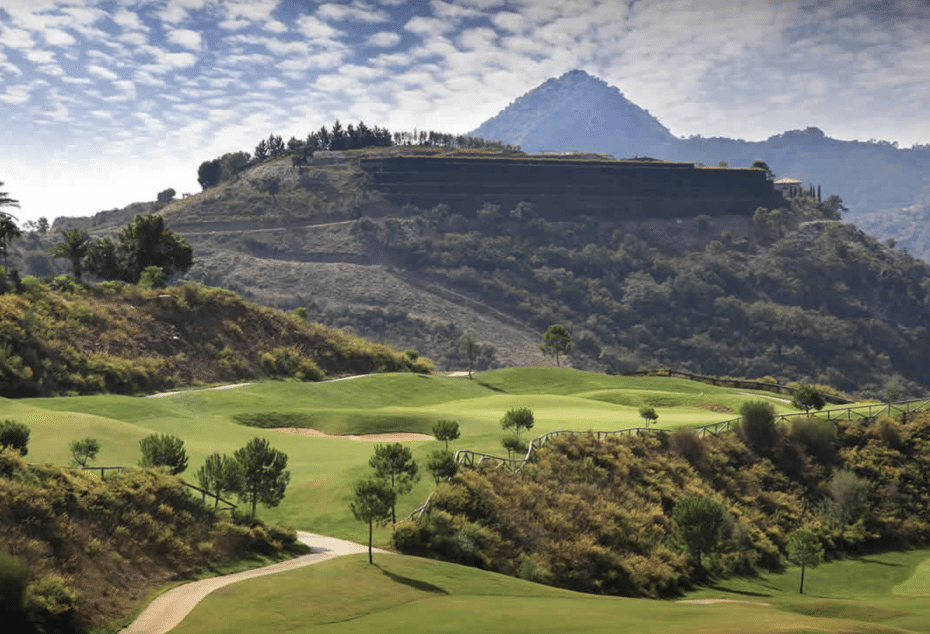 Eager to discover some incredible villas in La Zagaleta?
Keep in mind that for both courses, a buggy is essential as distances between tees can be lengthy and the hills make for a complicated walk. The buggy will also allow you to absorb all the vistas of the estate and maximise the experience. What makes La Zagaleta Golf so beloved is the incredible attention to detail from start to finish, as well as the outstanding scenery as you play. Don't be surprised if you spot wildlife along the game, as this truly is an oasis of nature.
The Clubhouses at La Zagaleta Golf & Country club
The Clubhouses at La Zagaleta Country Club are the epicentre of social gatherings in La Zagaleta. The 900-hectare estate boasts 2 clubhouses, respectively accompanying the two golf courses.
The history of the Old Course clubhouse can be shared, but scarcely believed - the land once belonged to none other than Adnan Kashoggi, extravagant Saudi billionaire and arms dealer. His own private home, with a plot size of 5100m², in essence was turned into the Old Course clubhouse. And not for nothing: the comfort of his own home boasted a bowling alley, a shooting range, different rooms such as cigar and game rooms, tennis courts, a swimming pool - alongside, of course, the luxurious living areas. He named the property La Baraka. Soon after, in 1991, the estate was purchased by investors and La Zagaleta Golf as we know it began to take shape.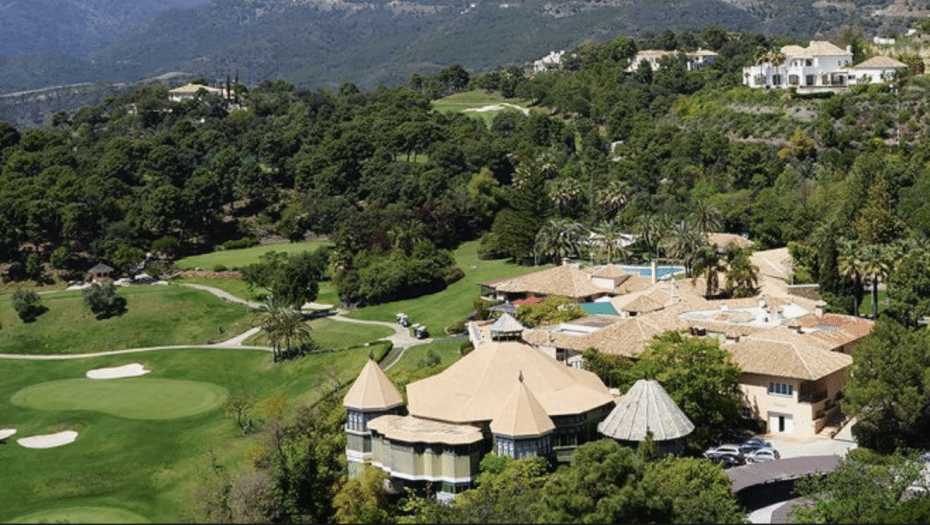 In time, Kashoggi's villa was redeveloped to create the Old Course clubhouse, where currently 5000 m² of indoor space is filled with top-notch amenities for residents to enjoy. Here one can find a fine dining restaurant with a panoramic terrace, bars and lounges, meeting and hospitality rooms, a pavilion for events and of course, a Pro shop with the best equipment and buggy and caddie renting facilities.
There are also poolside playing areas for children as well as tailored entertainment, allowing parents to unwind as their kids enjoy the beautiful weather in a scenic environment. An organic food gourmet store can also be found at the clubhouse, blending comfort and functionality, so residents don't have to leave the gates of the secure community for shopping. In essence, the Clubhouse at the Old Course is a tribute to La Zagaleta Golf and a prime example of luxury that exemplifies the rich standard of living within the gated community.
The clubhouse at the New Course is smaller, newer and cosier, following a more contemporary architectural style. Situated next to a lake, its terrace allows for incredible views of the mountains and the greenery around, transporting you to a place of serenity. The facilities are similar to that of the Old Course clubhouse, merely on a smaller scale.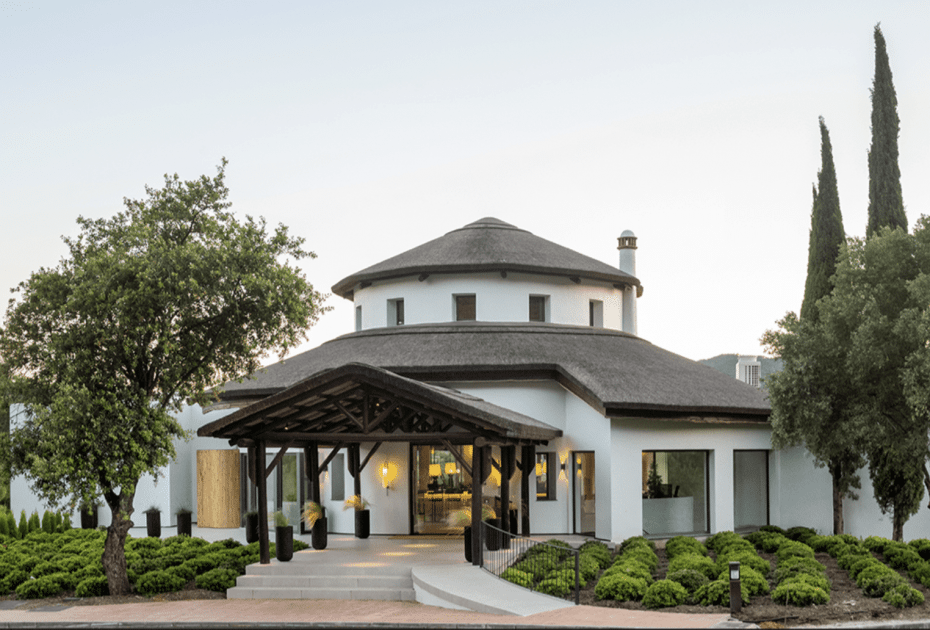 At this clubhouse, you can find a restaurant, bar, and lounge, as well as all the golf services, such as an equipment shop and buggy rental. This particular clubhouse is favoured in the evenings, when residents come together to enjoy the facilities and socialise whilst watching the stunning sunsets. This venue is also perfect for events such as weddings and parties.
All said, the La Zagaleta Golf clubhouses are social hubs that maintain the highest standards of service, creating an incomparable ambiance for residents and allowing a true state-of-the-art living experience.
Interested in building a property in La Zagaleta?
Discover these plots for sale
What other golf clubs are near La Zagaleta?
If you're not fortunate enough to know an existing member, or not keen to explore the New Course as a visitor, there are some other renowned golf courses nearby.
These include: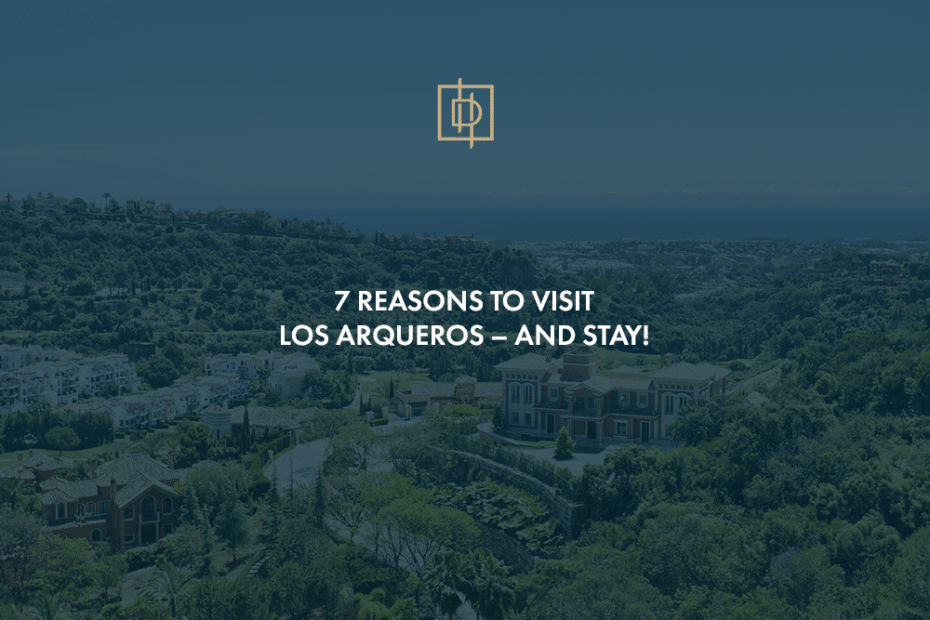 Find out more about Los Arqueros
What's more, many people aren't aware that La Zagaleta actually falls within the municipality of Benahavis. A tranquil region brimming with nature, which itself boasts a well-known golfing venue, the Benahavis Golf & Country Club.
Keen to explore some properties in Benahavis?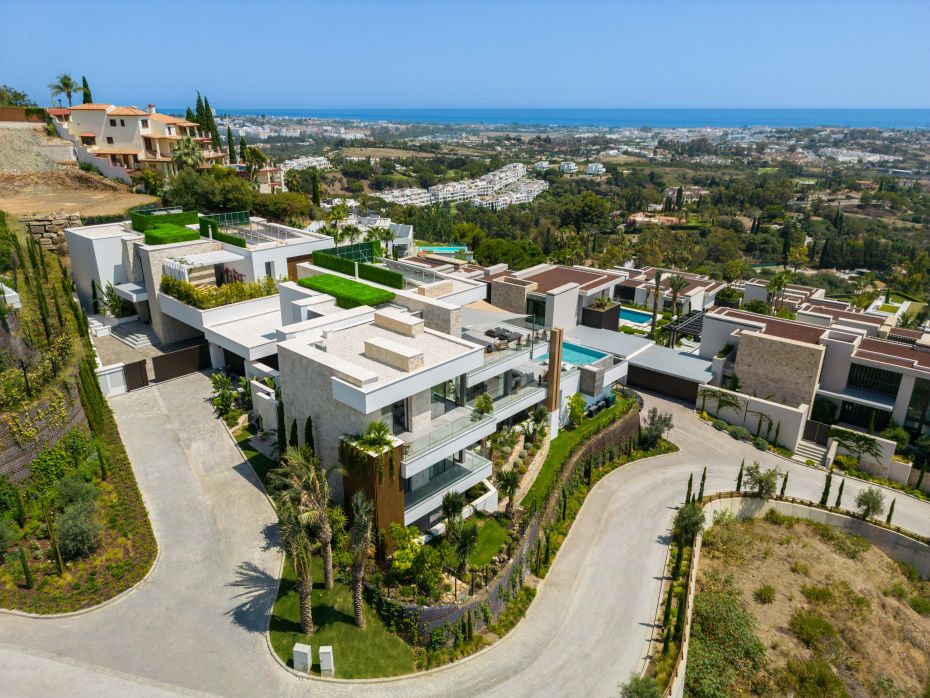 FAQ - Frequently Asked Questions
If I reside in La Zagaleta, do I need a golf membership?
Yes, all players must be members. The yearly fee is €11,000, with a registration fee in the region of €100,000.
Is La Zagaleta Golf reserved for residents only?
The Old Course is strictly residents, however the New Course does welcome outside players for some hours a day, on certain days.
Am I able to go to the restaurant at the Old Course Clubhouse?
Members of the public are not allowed to use the clubhouse facilities, however if you have friends living in La Zagaleta that may invite you over, and the restaurant is at your disposal!
Is La Zagaleta a nice place to live?
Undoubtedly, yes! Being the greatest gated community in Spain, its amazing homes and amenities call for a fantastic life. To learn all there is to know about life in La Zagaleta, be sure to consult our area guide.
Where does the name La Zagaleta come from?
This lyrical name derives from the Castilian word "zagala" which means "young shepherdess." The origin goes back to the time when these female sheepherders lived and traversed these lands as a route between Marbella and Ronda.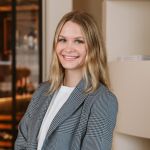 Copywriter
Varia Sinichkina
Varia is currently living in New York City where she is hard at work completing her Bachelors degree in Creative…