7 reasons to visit Los Arqueros, in Marbella – and stay!
By Julia Nilsson on - 7m. reading time
Los Arqueros is an exclusive gated golf resort that captures the essence of Marbella living: endless sun and luxury, right next to nature. It's made up of a dozen small-scale, well-maintained urbanizations, offering high-end living in beautiful sculpted surroundings. Known as a Marbella district, it actually forms part of Benahavís municipality.
Want to get a bigger picture of the area? Find out why Benahavís is an oasis of peace, and more.
What makes Los Arqueros so special?
 Los Aqueros is a great place to settle on the Costa del Sol, and here's why:
Microclimate, scenic landscapes and picturesque views make this area a very special place to reside.
Los Arqueros is one of the few resorts with a general master plan, according to which all its roads, properties, public areas and green zones have been laid out.
The very best southern Spain can offer is nearby: Blue-flag beaches, the vivid new Golden Mile of Estepona, authentic charm of San Pedro and Benahavís, the culture of Marbella, and glitz and glamour of Puerto Banús.
At the same time, you can swiftly retreat into exquisite privacy and embrace tranquility.
Besides golfing, other world-class sports are just minutes away.
5 reasons?
That's 2 short, you say. Well, we're leaving the best for last… Keep reading to learn what they are!
How do you get to Los Arqueros?
Los Arqueros is located in the heart of the Costa del Sol. It's placed on the northwest side of Marbella, between the Mediterranean Sea and the mountains, on the road to Ronda. Situated to the south of La Zagaleta and north to San Pedro, Los Arqueros occupies the hills and valleys of the area.
The elevated position gives it sweeping views of the coastline, Mediterranean and Rif Mountains in Morocco. The mountain scenery provides a lovely peaceful backdrop, a world away from the bustle of Costa del Sol resort towns, which are only minutes' drive away. The beauty of the mountainous road to the famed town of Ronda has served as inspiration for many artists and poets over the centuries. Rainer Maria Rilke, Prosper Merimee, Federico García Lorca, Ernest Hemingway, George Eliot, Orson Welles and others all admired the stunning scenery and local landscape, and often brought it into their work.
Things to see and do in Los Arqueros
Everything you need is nearby. Los Arqueros is just a stone's throw from the sea with several Blue-flagged beaches, international schools, award-winning restaurants in Benahavís, as well as the white villages of Serranía de Ronda. Puerto Banús, Nueva Andalucia and the New Golden Mile of Estepona are within 15 min; San Pedro is even closer. Gibraltar and Malaga airports are under an hour's drive, in either direction.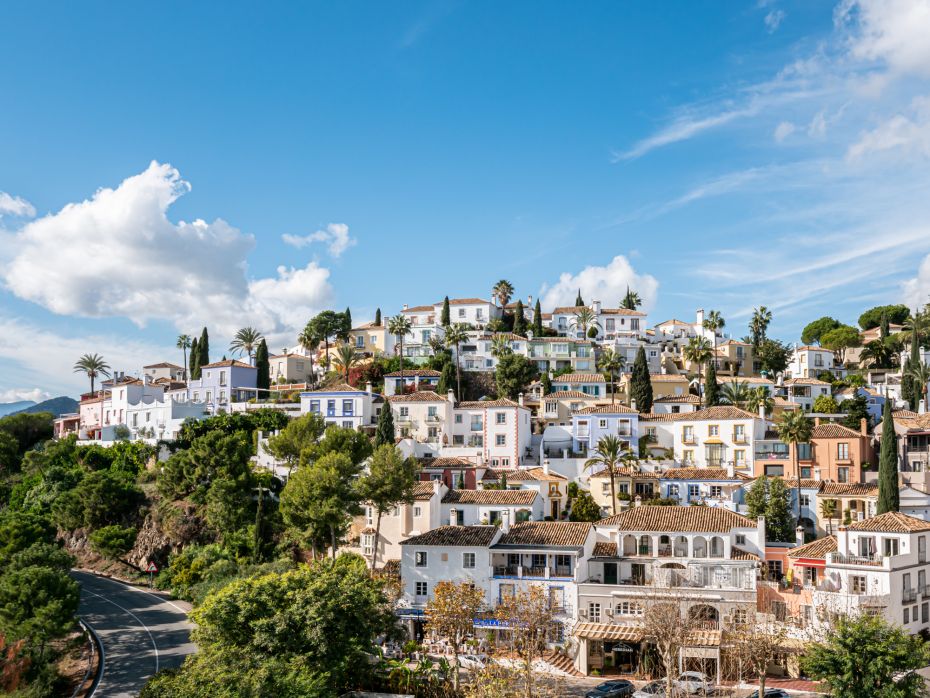 The neighbourhood of Los Arqueros is also well served by the charming urbanisation of La Heredía. Its bar, excellent butcher, bakery & deli, shops and restaurants can be found right across the Ronda road.
Properties in Los Arqueros
Los Arqueros is one of the best neighbourhoods for quality properties in Marbella. Its first residential communities were established in 1990s and 2000s by Taylor Wimpey, one of the largest UK-based housebuilding companies renowned for delivering quality developments. As such, Los Arqueros has received numerous awards including 'The Best Residential Complex in Spain'.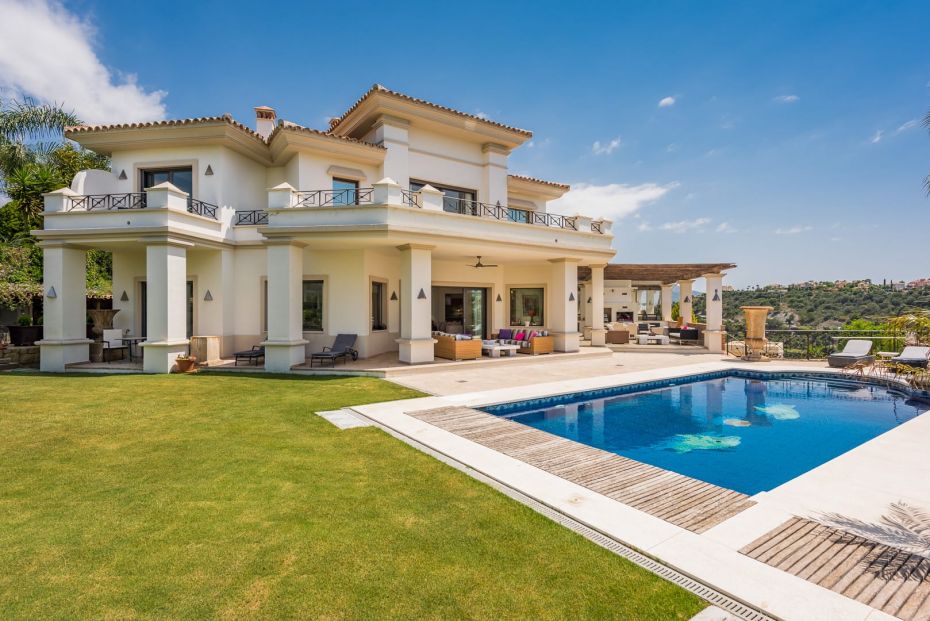 Today, among the best-known communities are Los Arqueros Golf, Los Arrayanes Golf, Los Balcones, El Capitan, and El Alto. Many of the names pay proud tribute to the area's natural surroundings: La Azalia, Las Jacarandas, Los Almendros, Los Eucaliptos, Los Pinos, Los Robles, and so forth.
Los Arqueros offers every kind of property you could wish for, from plots to modern apartments, luxurious penthouses, spacious townhouses and family villas. These feature landscaped gardens, swimming pools, parking and reasonable community fees. As can be expected, many enjoy frontline golf positions.
Curious to see some amazing properties in Los Arqueros?
The views in Los Arqueros
Think magnificent vistas that are the envy of the world. Across the Andalusian hills, taking in the majestic mountains, the golf course with 3 lakes, the sparkling Mediterranean and Pillars of Hercules, all the way to Gibraltar and corresponding North African peak.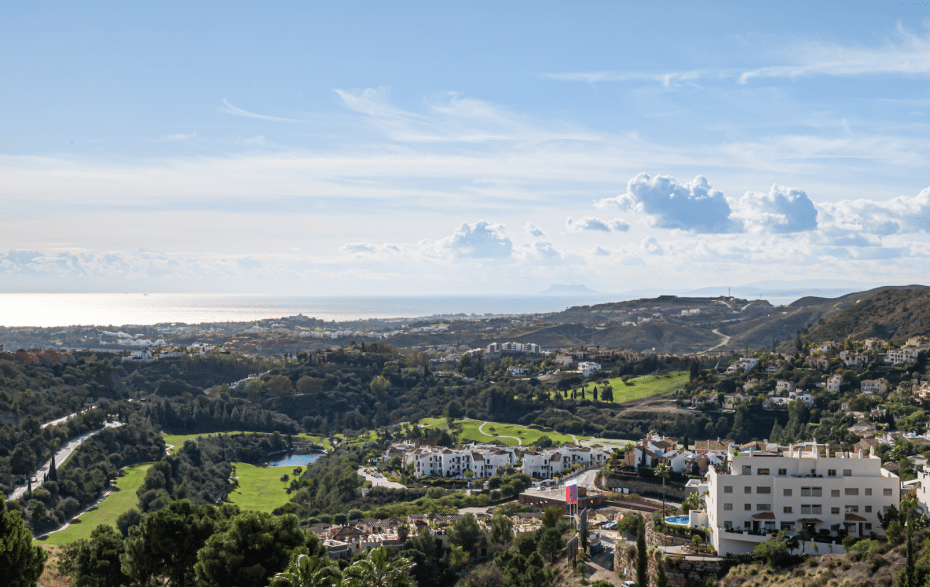 Avalon, El Alto and Las Encinas all boast a breath-taking sea panorama. El Lago, La Finca and La Torre enjoy emerald-green golf views. And the list goes on: Los Balcones and Los Olivos overlook the sea and mountains. Located at the top of Los Arqueros, Las Terrazas has what might well be the most spectacular views of the sea and idyllic countryside.
The 6th reason: Los Arqueros golf course
No mention of Los Arqueros can leave out this famed hallmark. Opened in 1991, the championship course is the first golf course in Andalucia designed by legendary Severiano "Seve" Ballesteros. This modern golf icon who won 90 international tournaments wanted to use his golfing wisdom to create a challenging course that blended with nature. On completion, Los Arqueros was everything that Seve desired. The beautiful 5,700-m course follows the terrain contours, challenges experienced golfers and tests all beginners. Each of the 18 holes holds its own particular personality… and, as mentioned, challenge!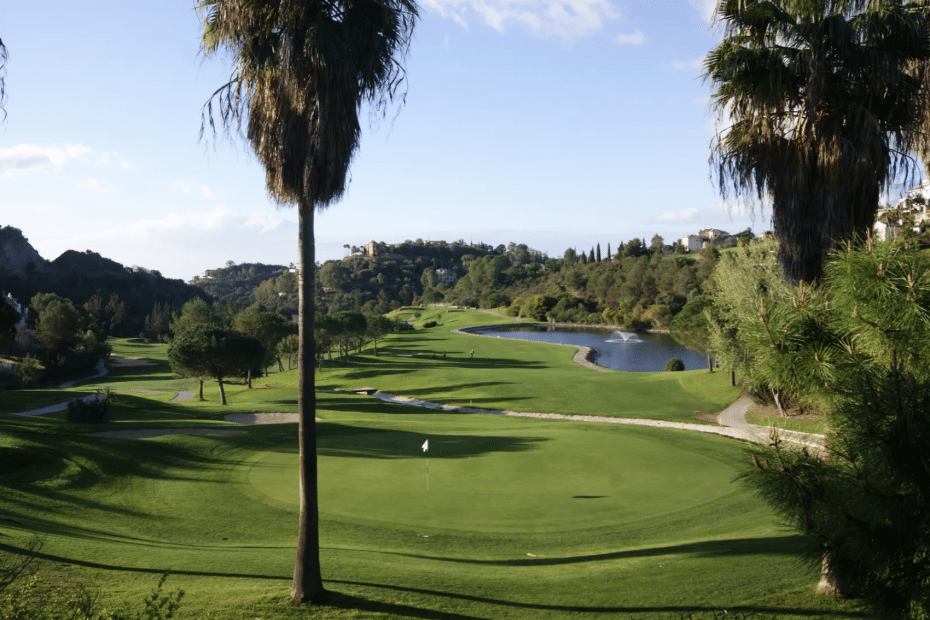 In 2015, Los Arqueros Golf Club was awarded a 'Certificate of Excellence' by Tripadvisor. Another fitting tribute to the brilliance of Seve Ballesteros. According to andaluciagolf.com, efforts lately have focused on obtaining the environmental certificate (ISO 14.001), Health & Safety (OHSAS 18.001) as well as Golf Quality token, positioning Los Arqueros among the very few golf courses in Spain to have gained all three.
In addition: an abundance of golfing alternatives is found round the corner.  These include: Atalaya, El Higueral, El Paraíso, La Resina, Capanes, Los Flamingos, Guadalmina, La Quinta and Golf Valley of Nueva Andalucia with Las Brisas, Los Naranjos, Aloha and Magna Marbella Golf.
Here you can read about the best golfing spots in Benahavis.
Number 7: Los Arqueros Golf & Country Club
 If Los Arqueros has the ambience of a country club, it might be because it offers a Golf Academy, stylish clubhouse, restaurant, café, sports shop, kids' play area, bridge club, and on-site sports facilities, including a football area, tennis, squash and paddle tennis courts, plus billiards room.
There are rooms for meetings and celebrations, while the Los Arqueros Event Team brings special events like weddings, christenings, birthdays, corporate parties, Bar Mitzvahs and communions to glorious life.
Vibrant and lively, the Los Arqueros Bowling & Sports Bar are just the place to party the night away. Then there's the gym: including a state-of-the-art spinning area, CrossFit, aerobic, weight and cardio rooms.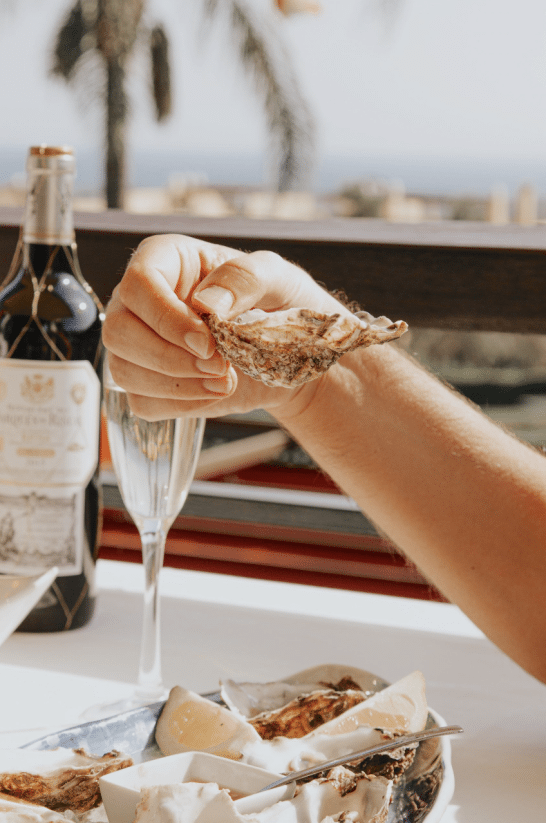 After working out or braving the challenge of Seve's golf course, it's nice to enjoy refreshing drinks on the 'Seve's Kitchen and Bar' terrace.
La View is a restaurant and lounge bar with unforgettable views of the sea and Benahavís hills. It offers a range of specialties including lobster, Italian pastas and Japanese sashimi. Los Arqueros restaurant has been a leader in the area since 1991, with a pleasant atmosphere attracting golfers after playing. It's also a must for businesspersons stopping for lunch, and couples enjoying a fancy dinner in a delightful setting.
Los Arqueros today, and its bright tomorrow
Los Arqueros has seen a steady increase in building activity. The location, beauty and convenience all make it a community with stable rentals and sales. Prices range from €250,000 to over €6 million.
Providing a great investment opportunity for international homebuyers, Los Arqueros properties can be your holiday home or year-round residence. All said, it's a dream of luxury living come true!
 For more property information, Drumelia will be delighted to assist you.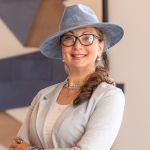 Copywriter
Julia Nilsson
Cosmopolitan since birth, Julia prides herself on being multilingual and has a doctorate degree in international auxiliary languages (Esperanto) as…