Benahavis: An oasis of peace and benevolence
By Salma Hwedi on - 3m. reading time
Not only the world-famous Golden Mile and Puerto Banus attract Costa del Sol property buyers today. The New Golden Mile (Estepona) and Golden Triangle (Marbella-Benahavis-Estepona) are equally in demand.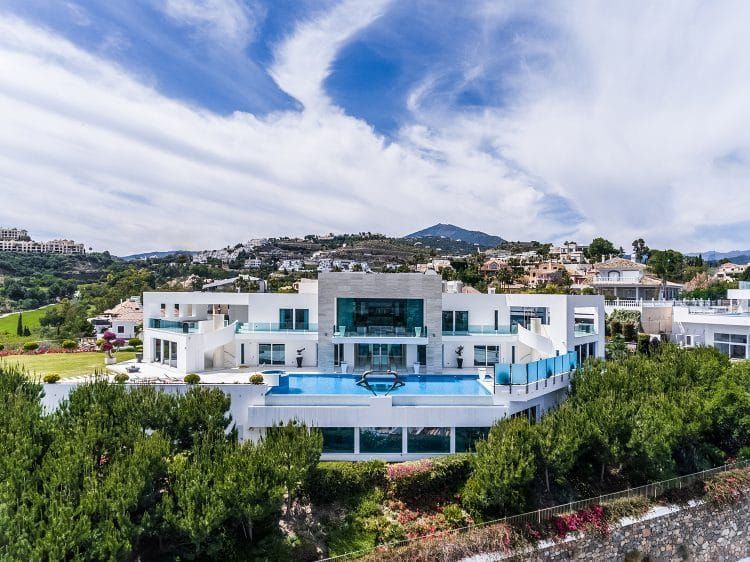 We highly recommend paying attention to Benahavis (appr.150km2), where the property choice is wider, quality is no worse than in Marbella, and price (not status!) is lower. Its hotspot properties offer comfort and joy of living in the lap of nature only a few minutes away from the buzzing coast (7 km).
It's home to a spectacular mix of traditional and modern architecture, where Andalusian style is enriched by European chic, without losing unique Moorish influence. Even the name is the part of the rich heritage, taken from 11th-century Moorish prince Havis who reigned in Montemayor Castle ("Bin al Havis"- son of Havis). Municipal district belonged to Marbella but received "Carta Puebla" from Philip II (1572).
"…paradise for fans of ecotourism, horse-riding…"
Remarkably unspoiled, with a picturesqueness which almost makes it seem like a film set the white hillside village is known for its beauty of nature and hospitality of 7,100 inhabitants. It has won the hearts of Princess Diana who named it 'an oasis of peace and benevolence' and famous Scottish sculptor David Marshall living here for 40 years. It's a paradise for fans of ecotourism, fishing, horse-riding, adventure sports: rock climbing, rafting, canyoning in the Guadalmina River, exhilarating trek through the Angosturas gorge.
Its restaurants are its glory. 'The highest concentration of high class restaurants', informs Andalucia.com (best suckling pigs and lamb in wood oven!).
Benahavis (not Seville or Marbella) is the richest municipality per capita in Andalucía, has the wealthiest town hall in Spain and the nickname 'el pueblo más rico de España' (richest village). It has hot luxury real estate market and high percentage of foreign residents, being the choice of the world's celebrities and establishment.
Within its municipal boundaries you will find one of the most exclusive golf&country clubs of Europe La Zagaleta, luxury golf resorts El Madroñal, Los Flamingos, Marbella Club Golf Resort, Monte Mayor, Los Arqueros, Capanes Sur; stylish La Quinta with golf-courses attracted prince Charles and European championship «Benahavis Senior Masters»; new modern urbanisations La Reserva de Alcuzcuz, Botanic, Los Almendros; iconic Marbella Club Hotel's Equestrian Club; SPA-centres, 5* hotels, incl. "Villa Padierna" hosted President Obama's family, and those booked for winter by the European football teams.
Attractions of Benahavís:
High level of security and privacy.
Perfect environmental conditions and microclimate provided by the Serrania de Ronda and UNESCO Biosphere Reserve Sierra de las Nieves with an extraordinary indigenous flora and fauna.
Breath-taking panoramic (500m above sea level) views to the Mediterranean, Gibraltar, African coast, majestic La Concha mountain, idyllic Andalusian landscape shaped by 3 rivers.
70% of the municipality has been declared 'Environmentally significant', which protects from too much development.
Excellent infrastructure with easy access to amenities of glamorous Puerto Banus, Marbella, Estepona, San Pedro (to blue-flagged beaches 5-15min)
Comparatively low taxation combined with wide range of properties and different price categories: comfortable, inexpensive in terms of cost and maintenance apartments, elegant penthouses, ultra-luxury villas, huge country estates.
Number of exceptional golf courses will be increase from 9 to 15.
Drumelia offers properties and plots in Benahavis, an area with great investment potential, especially today when southern Spain attracts with its favorable climate: natural, political, social and legislational.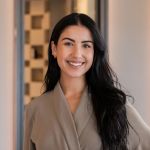 Collaborator Salma Hwedi
Benahavis properties for sale