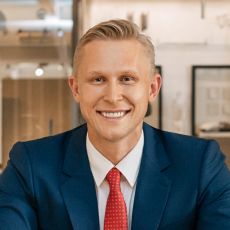 San Pedro de Alcántara The essence of a Spanish lifestyle
By Artur Loginov on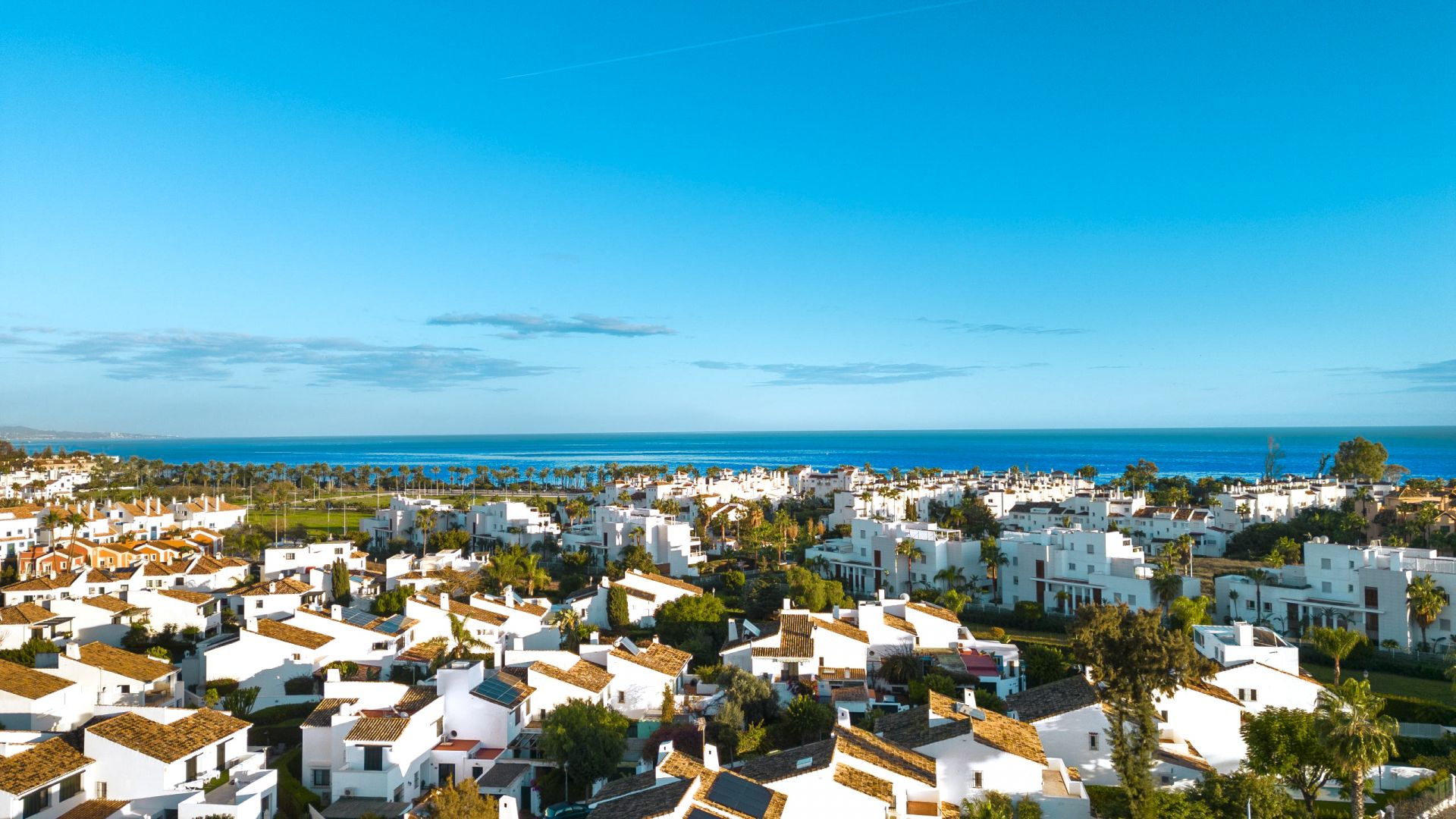 San Pedro de Alcántara is the essence of the Spanish lifestyle on the Marbella coast. Nestled between Benahavís and Marbella, its atmosphere and culture reflect that of Spain at its core, offering an authentic Andalusian experience to all who visit. San Pedro de Alcántara is an ideal area for families looking to settle in southern Spain and boasts a wide range of activities.
What is San Pedro de Alcántara?
San Pedro de Alcántara, also referred to as San Pedro by locals, is a typical Spanish town on the Costa del Sol - even more so than the Marbella centre. It has maintained its Spanish atmosphere despite the influx of tourists. It is a very traditional, family-friendly place to reside, hosting many residential complexes and urbanisations that resemble traditional Spanish architecture.
San Pedro has become a popular tourist destination, as those that visit Marbella for its glamorous lifestyle are also intrigued by the local lifestyle and how it may differ from the misconception that Marbella's reputation as being completely Anglicised. Interestingly enough, many decide to stay in San Pedro when they visit Marbella, as it gives them the opportunity of a relaxing, laid-back holiday full of authentic Spanish culture within minutes of the bustling life of Marbella.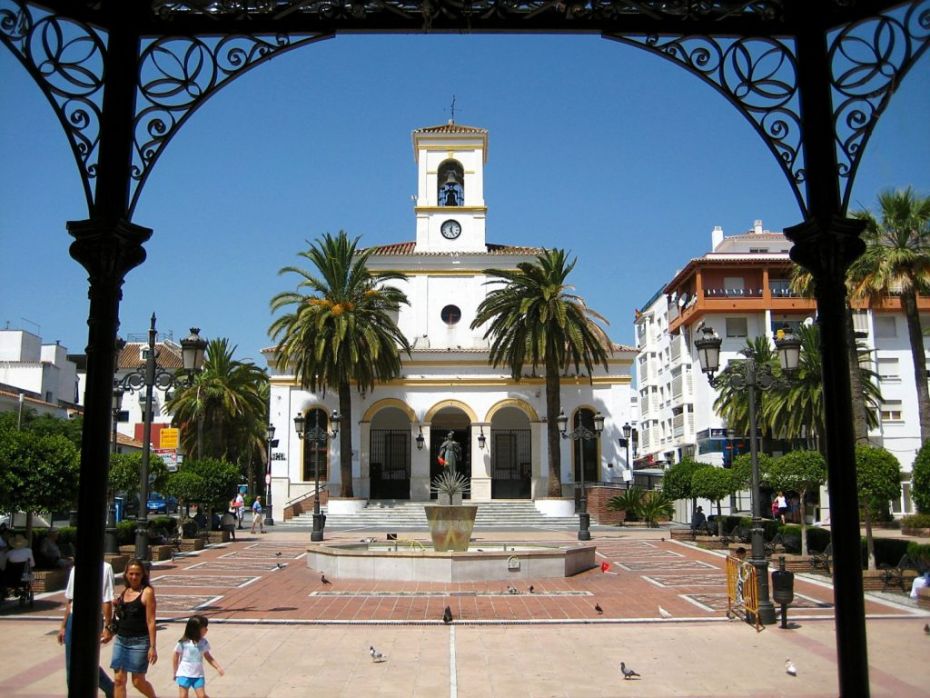 Where is San Pedro de Alcántara?
San Pedro de Alcántara is located around 14 km west of Marbella centre and is a town made up of two main areas:
North San Pedro - also referred to as the "Old Town", comprises the town centre, holding many typically Andalusian apartments, small townhouses and restaurants, and the industrial centre, which holds many businesses and wholesalers.
South San Pedro comprises the seaside promenade and links San Pedro to many other areas of Marbella. It also allows for access to beaches that are less busy and filled with more locals. Here, you can find larger townhouses, apartment blocks and villas the closer one gets to the beach.
The two areas are arguably divided by the San Pedro Boulevard, which was inaugurated in 2012 and comprises 54,000 m2 of land space. Here, one will find many fun activities to enjoy as a family and many boutique gastro bars to enjoy.
Marbella Centre - 11km, 15-minute drive
Marbella Old Town (Casco Antiguo) - 11km, 15-minute drive
Estepona - 20km, 20-minute drive
Malaga Airport - 60km, 45-minute drive
Gibraltar Airport - 64km, 1-hour drive
Puerto Banus - 4.8km, 7-minute drive
We have a section dedicated to guides on Marbella's prime locations for those who would like to learn more about Marbella.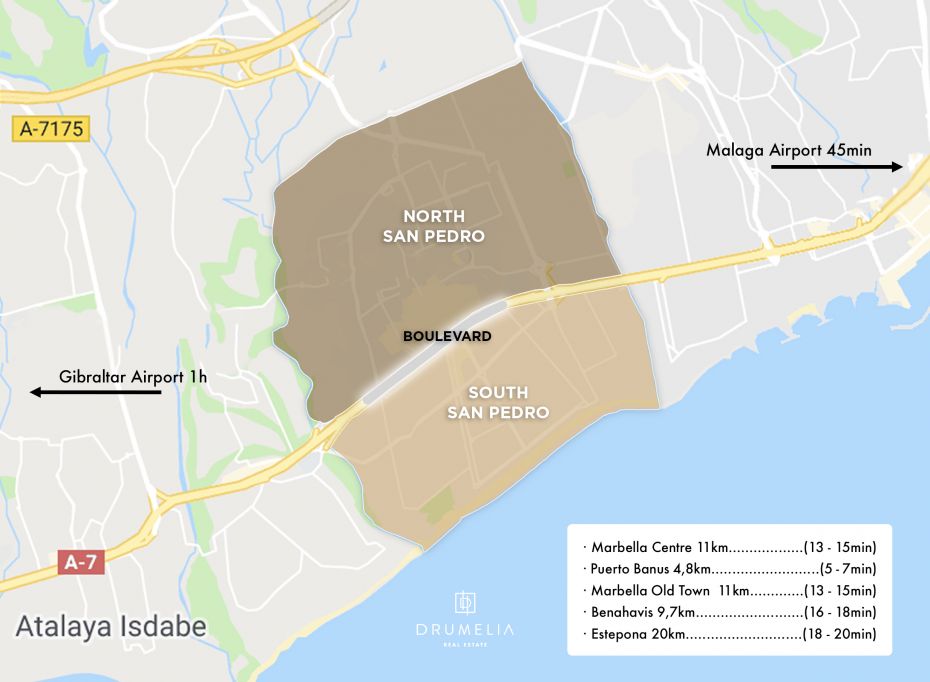 What is the history of San Pedro de Alcántara?
San Pedro de Alcántara started as an ambitious project of converting a simple agricultural estate into an urban nucleus that hosts housing, services and industrial facilities. San Pedro de Alcántara was founded when Spain was undergoing economic and political transformations, so it was set that the recovery and repopulation of agricultural areas would correct the economic and demographic imbalance.
San Pedro's history is much more recent than other areas in Marbella, dating back to 1855. It started growing when the Marquis de Duero - Manuel Gutiérrez de la Concha e Irigoyen - founded a farming community in the area, attracting farmers from nearby towns like Estepona and Marbella to establish their businesses, and in turn, their lives. Construction of larger residential homes did not begin until the 1970s, from which San Pedro as we know it began to come to light.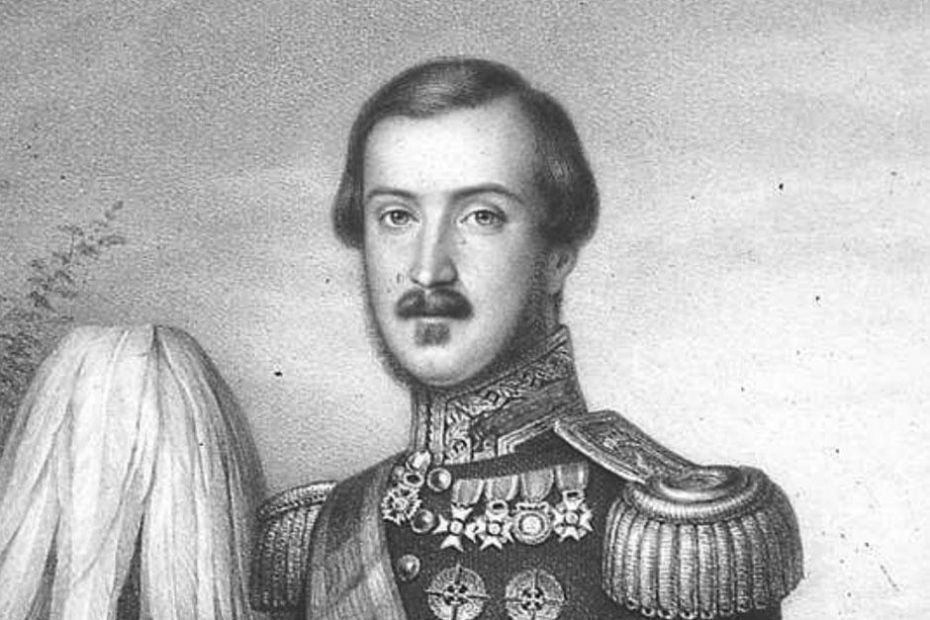 How big is San Pedro de Alcántara?
San Pedro is longer, rather than wider, in geographical size. On approximation, San Pedro de Alcántara encompasses 5-6km of land from the beach to the northernmost point of San Pedro. The town has a population of around 35,500 people. San Pedro de Alcántara sits 30 metres above sea level.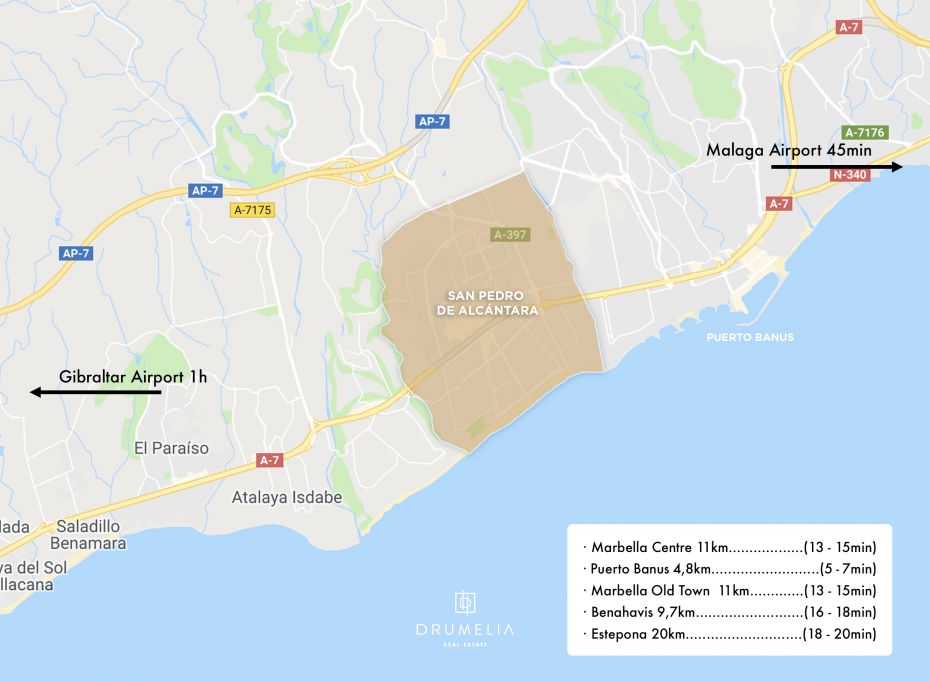 What style of homes can you find in San Pedro de Alcántara?
San Pedro de Alcántara holds a large variety of properties to choose from.
Recently, many modern villas have been built on the beach's front lines, highlighting the town's ever-changing ambience. However, in the centre of San Pedro, you will be faced with traditional Andalusian-style homes, the facades of which hold soft colours and many tiles, a very linear structure, and many apartment complexes. Many locals reside in these, as the homes fit into the Spanish culture and typical lifestyle. Despite this, luxury homes are still widely available throughout San Pedro, aiming for a serene lifestyle and cultural richness.
Many development projects are either close to completion or have recently been completed. The developments all conform to the modern architectural aesthetic with floating structural accents, are located close to the beach and Boulevard, and offer contemporary living spaces that exude luxury.
Check our website if you want to see what properties we have listed in San Pedro de Alcántara.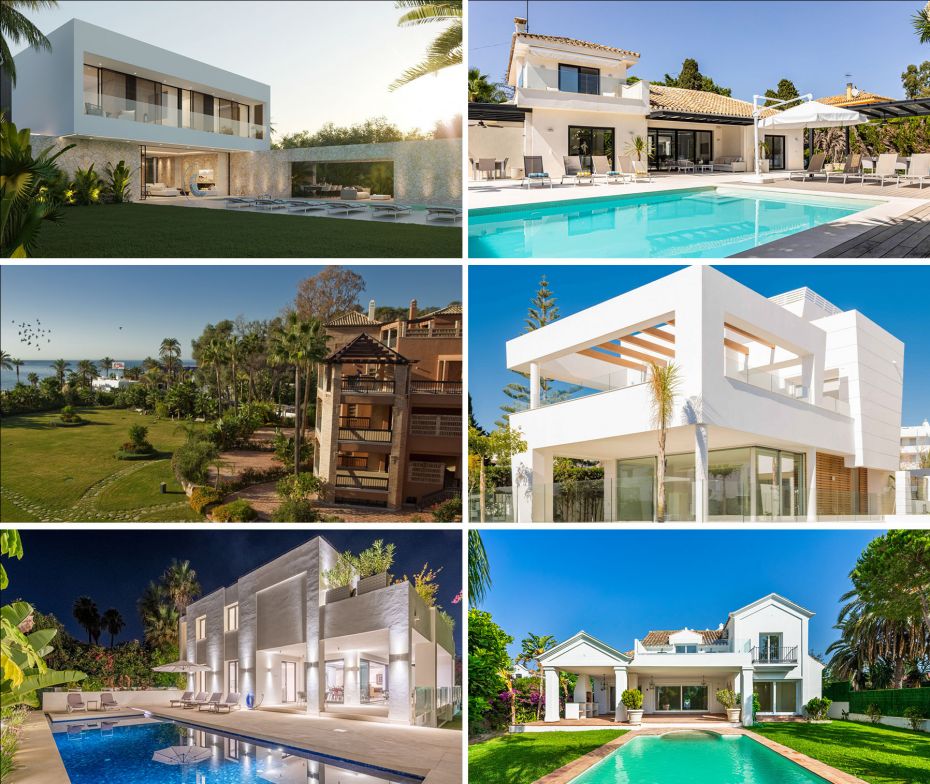 How much does it cost to buy a house in San Pedro de Alcántara?
The price range for homes in San Pedro is varied and can fit into any budget. Many properties, such as apartments and townhouses, can be found on the market for under €1,000,000. The price for a property in San Pedro mainly depends on the area; the more inland, the cheaper and the closer to the beach, the more expensive.
Some smaller chalets and apartments are available on the market, with prices ranging between €100,000 and €900,000.
In terms of larger and beachside homes in subareas of San Pedro, such as Nueva Alcantara or Linda Vista, prices fluctuate between €1,000,000 - €5,000,000.
Many of the traditional Spanish homes in the town centre are occupied by locals who have been there for many years, and in some cases, are passed down from generation to generation. However, with tendencies changing, many people are opting to renovate their homes to fit a more modern aesthetic. And in turn, have sold for a much higher price than originally purchased for.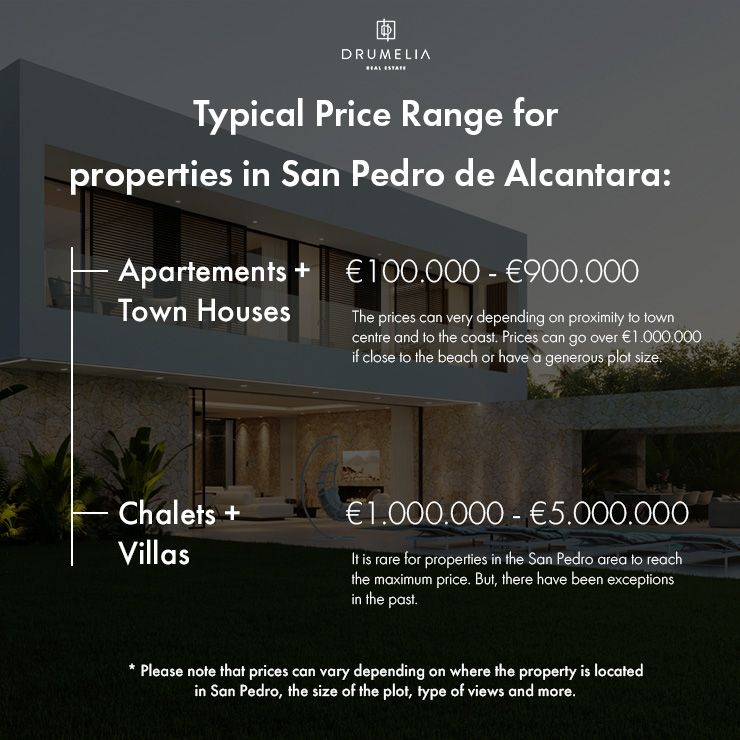 How much does it cost to buy a plot in San Pedro de Alcántara?
There are practically no plots left in San Pedro Old Town because it is one of the oldest districts in Marbella, with many integral buildings that cannot be transformed drastically, and the remaining plots can be found away from the town centre. They are usually situated closer to the beach or the Poligono Industrial of San Pedro. Plot prices range from €100,000 to €3,000,000 depending on where the plot is situated in San Pedro. Naturally, the closer to the beach or the better the views from the plot, the more expensive.
Does San Pedro de Alcántara have sea views?
In recent years, many new properties have been built on the beachfront of San Pedro de Alcántara, allowing owners to have direct beach access with stunning views. If we focus on the town centre of San Pedro, partial sea views would be available to those on higher floors of apartment buildings. No matter where you are in San Pedro, the beach is just a short walk away, creating a nice balance between a town feel and a beach one.
And good views do not always have to mean sea views, as San Pedro de Alcántara offers spectacular views of surrounding mountain ranges and outstanding traditional town views.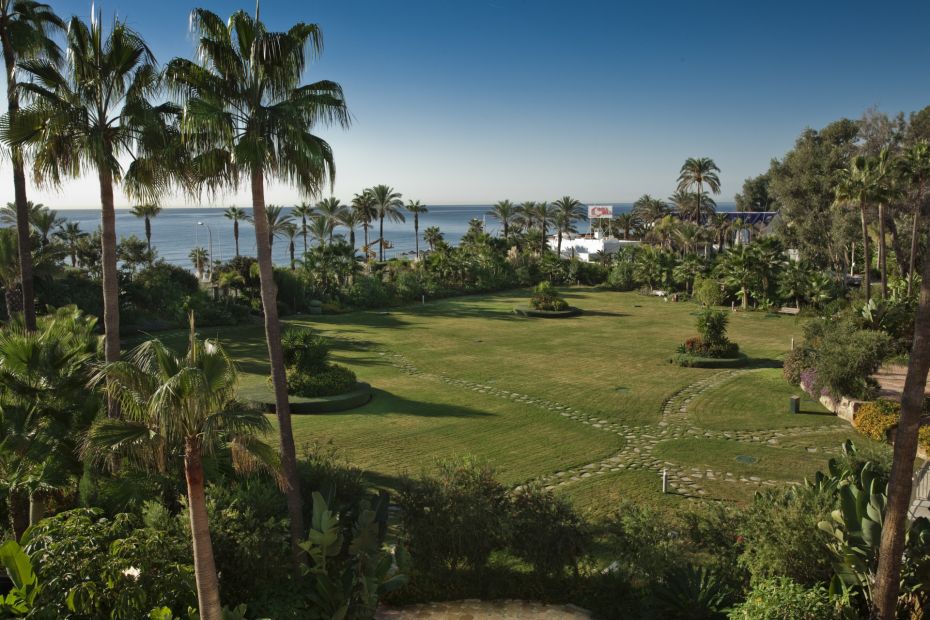 Is San Pedro de Alcántara a popular place to live?
San Pedro is conveniently located as it is a short 10-minute drive to the glamour of Marbella Centre, less than 5 minutes away you have the luxurious Puerto Banús and its amenities, and merely a few minutes away from the Sierra de Ronda mountain range, where one can be at one with nature and explore mainland Spain.
San Pedro de Alcántara is also connected to the A-7, allowing easy access to other popular destinations on the coast and the AP-7, a toll highway connecting you to most of mainland Spain. It is a peaceful, traditional town which draws many people with families towards it. It holds a range of properties, whether villas or small apartment complexes - rest assured, San Pedro has anything to fulfil your needs and desires.
The cost of living is also slightly cheaper than in other districts in Marbella, so that is also a key selling point for many families. What's more, there is a variety of properties and suburbs within San Pedro that hold their unique charm. San Pedro has become a place that easily accommodates any need and lifestyle.
If you want to learn more about the benefits of owning a property in Marbella, read our blog.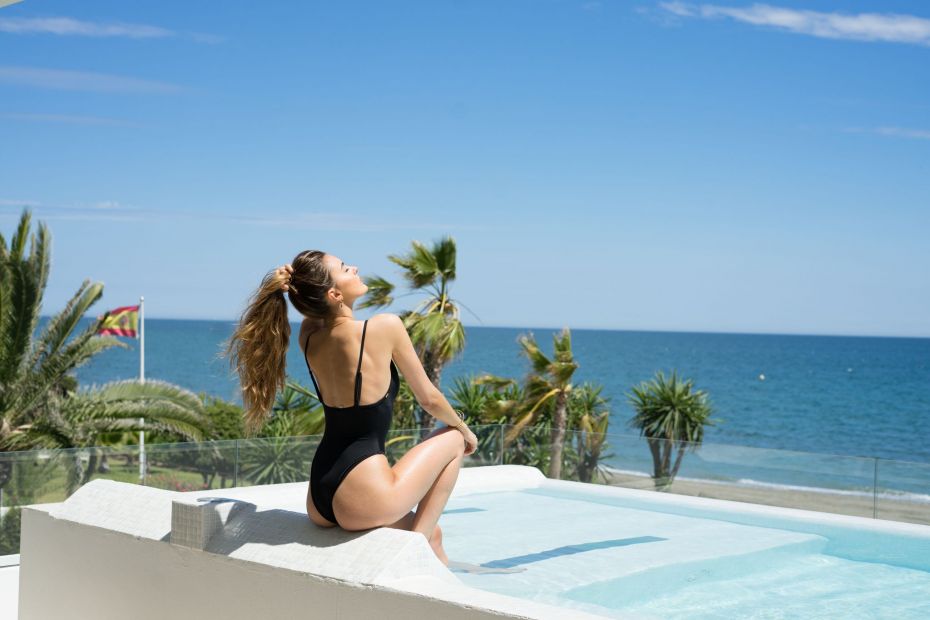 What is there to do in San Pedro de Alcántara?
San Pedro is packed with activities for anyone and everyone. The Boulevard of San Pedro is a very popular, recently-built attraction. It is essentially a park built over the main highway of A-7, where one can enjoy a nice walk with their family, a playground for kids filled with cute bars and restaurants for any occasion and even an open-air theatre that hosts events. Since its construction, the Boulevard has become a landmark of unity and renewal for San Pedro.
For lovers of history, a basilica and cemetery dating back to the 4th century can be found here, as well as 3rd-century Roman baths. Both are open to visitors and are considered the most historical monuments in Marbella.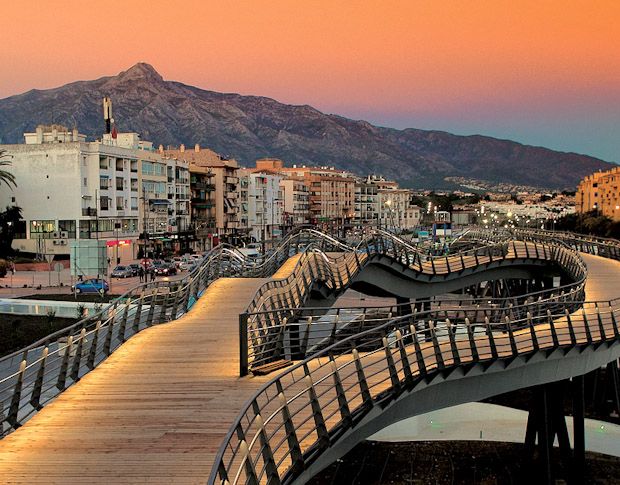 Many daytime activities, such as shopping in traditional, locally-owned stores, are widely available to the public. One can expect to find hand-made accessories and clothing, which differs from the usual, well-known boutiques. It is worth visiting, as you can discover some beautiful hidden gems. For those needing self-care, many beauty salons for women and barber shops for men fill the area. Prices are usually relatively cheap compared to other areas in Marbella. However, the quality of service remains outstanding.
In terms of gastronomy, San Pedro is the place to be if you wish to experience authentic Spanish food. Many cosy cafes take up the streets, where you can try authentic tapas. There are also various 'sidrerias' which serve a huge variety of meats and specialise in ciders; definitely a must-try for the authentic Spanish experience! Traditional restaurants dating back centuries have become favourites for locals and visitors alike, both gastronomically and atmospherically, such as Restaurante Alfredo and Restaurante El Comercio.
On the beachfront, chiringuitos line the boardwalk, where the freshest locally-sourced fish can be tasted, and the popular paellas can be found at excellent prices. The gastronomy in San Pedro is one of a kind, and it allows you to be submerged in the typical life of a Spaniard.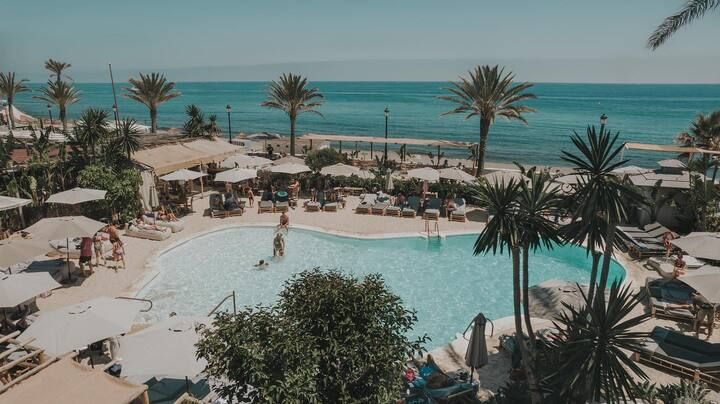 If you would like recommendations on the best restaurants in Marbella, read our blog.
There are also many sporting opportunities within San Pedro, as the poli-deportivo (the public sports centre) is located here, where one can play a range of sports, such as basketball, football and even tennis - many after-school classes and events are held here for everyone to get involved with and enjoy. Many tournaments and events are held here, open for the public to enjoy. San Pedro is also very well-connected for cyclists, with many designated paths that allow you to explore the area safely.
A very important part of the San Pedro community is the Feria, a fair that occurs every October. Locals come together to celebrate the Saint's feast day. People of all ages attend, whether to enjoy the thrilling attractions or indulge in traditional Spanish street food and enjoy music and live performances, such as the typical Andalusian flamenco dance. There is also the famous "casetas" for people over 18 years old; these are a variety of huts that host different music styles and themes for people to drink, dance and enjoy.
What is life like for kids in San Pedro de Alcántara?
Kids that live in San Pedro lead a comfortable, safe and relaxed life. The abundance of playgrounds and sports facilities allows them to be occupied at all times, and the heavily pedestrianised streets allow them to explore without facing the danger of cars. Parents can let their kids roam around without worrying for their safety. Many schools and educational centres surround San Pedro, benefiting the younger ones greatly.
San Pedro de Alcántara promotes the happy and social lives of children. The local town hall also organises special events with children in mind that are celebrated all year round, such as free theatre performances, small localised fairgrounds, and extracurricular outdoor activities to enjoy both for free and paid for. And, having the beach and promenade so close by, the limits of their fun and creativity are endless.
You can check out our blog to learn more about making the most of the outdoors in Marbella.
Schools in San Pedro de Alcántara
San Pedro De Alcantara is home to Laude International School, serving education in either Spanish or English for children ages 4 to 18. Also, the well-known Colegio San Jose primary school is located on the western outskirts of San Pedro de Alcántara. Saint George's School is a small, private education centre for smaller children, with their doors open from Kindergarten until Year 3. There is also a Montessori school in San Pedro called Casa del Mar. It is the only Montessori school in Marbella and educates children from as little as 15 months old until they are 12 years old. Many public Spanish schools surround San Pedro, so the ability to choose attracts many families.
There are various other schooling options not far from San Pedro. The distances to these are as follows:
Swans International Primary School: 11km, 17-minute drive
Swans International Secondary School: 11km, 15-minute drive
Aloha College: 6.8km, 10-minute drive
The British School of Marbella: 9km, 16-minute drive
English International College: 24km, 25-minute drive
Sotogrande (boarding and day school): 46km, 50-minute drive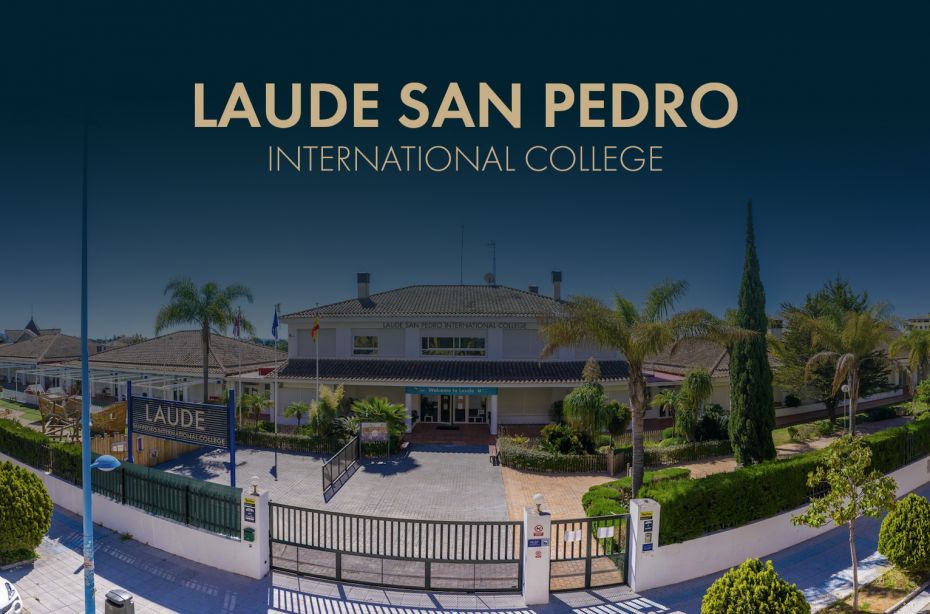 If you want to learn more about education in Marbella, we have an article on our website.
How close is San Pedro de Alcántara to Marbella and its amenities?
As aforementioned, San Pedro is a town which thrives on its own, with countless activities and amenities throughout. However, Marbella also has much to offer, such as a broader range of luxury boutiques found in Puerto Banus such as Louis Vuitton and Gucci, and a bustling nightlife. Of course, the Golden Mile isn't too far away either, with the iconic Marbella Club Hotel and Puente Romano Resort becoming a must-visit. Many incredible gastronomies can be found on the Golden Mile, with world-famous restaurants such as Nobu and Michelin-star restaurants, an example being La Leña by Dani Garcia.
Distance to amenities:
Marbella Golden Mile - 7.9km, 12-minute drive
Marbella Centre - 13.5km, 19 minute drive
Nueva Andalucia - 4.7km. 6-minute drive
Puerto Banus - 4.8km, 7-minute drive
Estepona - 20km, 20-minute drive
Malaga Airport - 60km, 45-minute drive
Gibraltar Airport - 64km, 1-hour drive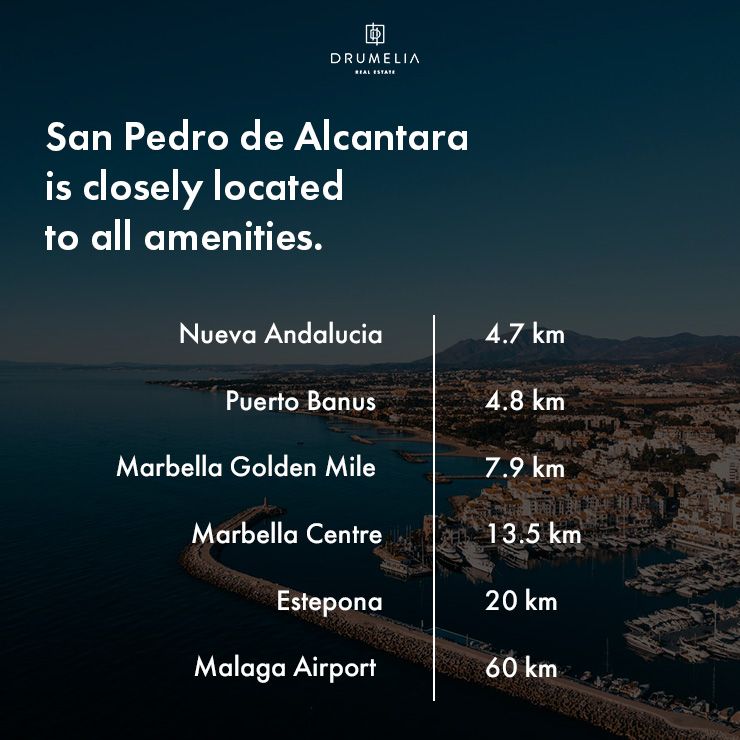 Who lives in San Pedro de Alcántara?
San Pedro is home to a large Spanish population and is where most locals live after Marbella Centre. The town centre is also famous amongst Northern Europeans and South Americans. The beachside area of San Pedro is filled with many English and Russian people, creating a diverse community. San Pedro is a popular spot to settle for families due to its proximity to schools, amenities and activities. Additionally, many workers choose to live here as there are excellent road transport connections.
In terms of well-known figures, James Hunt, a Formula 1 racing driver, resided in San Pedro and was known for his parties. Also, actor Sean Connery owned a house in San Pedro for a whopping 20 years called Casa Malibu. He and his wife often had guests over, with the likes of Richard Burton, Michael Can and George Best. San Pedro is the type of area that is fit for many people, no matter the lifestyle.
Is San Pedro de Alcántara safe?
San Pedro de Alcántara is a very safe town with its own police department, the headquarters of which are positioned throughout the town. Due to this, in case of an emergency, help is sure to arrive promptly. Moreover, there are many healthcare facilities around San Pedro for emergencies, such as the Ambulatorio - the Public Health Centre - and private clinics, such as Clinica del Río, that accept numerous health insurance.
In terms of security for homes, many beachside urbanisations and complexes have on-site security. They are gated for security reasons as well as adding to their privacy and exclusivity of them. Homeowners usually opt for installing security systems in place, elevating the sense of safety that living in San Pedro brings. There are several police stations based in San Pedro, so rest assured that plenty of officials protect the town on foot and by car if necessary.
Children's safety is crucial to families, and San Pedro has put several measures in place to ensure child safety near roads, such as pedestrianised streets. Also, many streets inside the town are hard to reach by car, which allows for safe and comfortable roaming around the town. Many children even walk themselves to school due to the town's safe and pedestrianised infrastructure.
If you want to learn more about Marbella's security and safety or medical care in Marbella, make sure you read our blog.
What is the difference between Guadalmina and San Pedro de Alcántara?
San Pedro de Alcantara is classified as a town; it has every amenity one would expect to find in a town, including a range of properties like apartments, townhouses, villas, chalets and more. However, Guadalmina is simply a residential district with many houses, apartments and small businesses. In essence, San Pedro is more of an active area filled with locals, bustling businesses, busy restaurants and recreational centres, whereas Guadalmina is home to many international residents; it boasts golf courses and serves its purpose as a residential area.
It is worth noting that some argue that Guadalima is part of San Pedro de Alcántara as a residential area, whereas others classify them as two separate areas.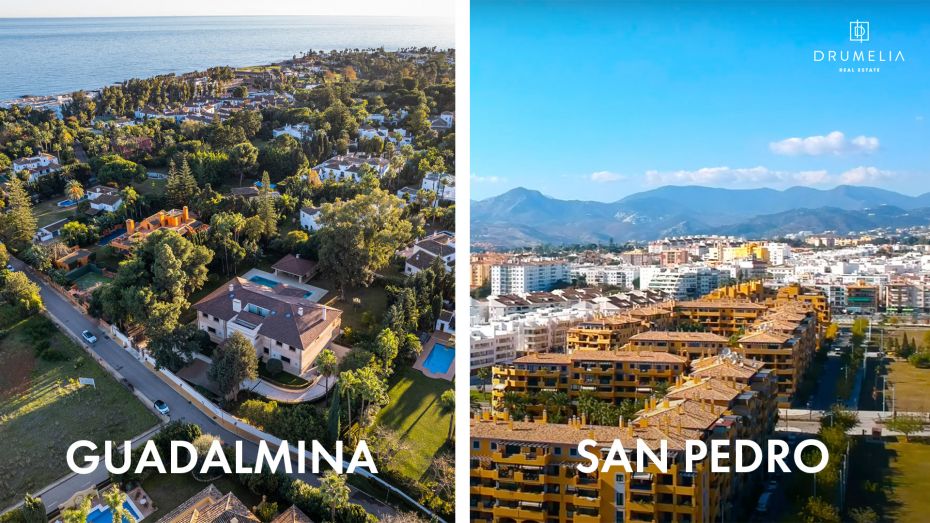 Which is the leading agency in San Pedro de Alcántara?
Drumelia is the top real estate firm in Marbella and has many years of experience helping buyers and vendors with their properties in San Pedro. Drumelia leads sales in San Pedro, as we currently have over 15 properties for sale in San Pedro, ranging from building plots to luxury villas ready to move into. We are here to assist with your search and ready to guide you through your purchase or sale process.
Besides leading Marbella's luxury real estate market, Drumelia is also an expert in helping clients buy and sell high-end real estate in San Pedro. Drumelia is here to help you throughout the full sale or purchase process in the San Pedro area. If you want to buy, we will guide you from finding the best plot to sourcing the perfect property to purchase with the help of our extensive database. If you want to sell, then Drumelia can provide you with a global reach through our unparalleled marketing strategies and online presence, not to mention clients who are actively interested in purchasing a property in San Pedro de Alcántara.
You can read more about Drumelia's record sales and Drumelia marketing strategies on our blog.
Fun Facts about San Pedro de Alcántara
The Paleochristian Basilica Church is located near San Pedro and dates back to the 6th century; it is one of the oldest examples of a Christian church on the Peninsula.
In the town centre, you can find the Plaza de la Iglesia, which hosts a temple that dates back to 1869.
The Marquis de Duero named San Pedro de Alcántara after his mother - Petra de Alcántara - and the saint "San Pedro de Alcántara".
Sugar canes were what was mainly cultivated in San Pedro until 1881.
The San Pedro fair - known as The San Pedro Feria - occurs annually in October.
The San Pedro de Alcántara beach is a Blue-Flagged Certified Beach that is 1,400 metres long and 35 metres wide.
On San Pedro Beach is a life-size elephant statue, which has also become a landmark.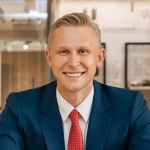 CEO & Partner
Artur Loginov
Artur Loginov is the CEO and proud Partner of Drumelia Real Estate. He has over a decade of knowledge and…
Eat & Drink

Health & Wellness

Education

Shopping

Golf

Hotel
Properties for sale in San Pedro de Alcántara
We work daily to bring you every good investment or luxury property for sale that hits the real estate market in San Pedro de Alcántara. Find all available property for sale options in San Pedro de Alcántara and other close neighbourhoods like Guadalmina.
View all properties