About Drumelia | Records Sales, Marketing and Breaking News
By Salma Hwedi on - 7m. reading time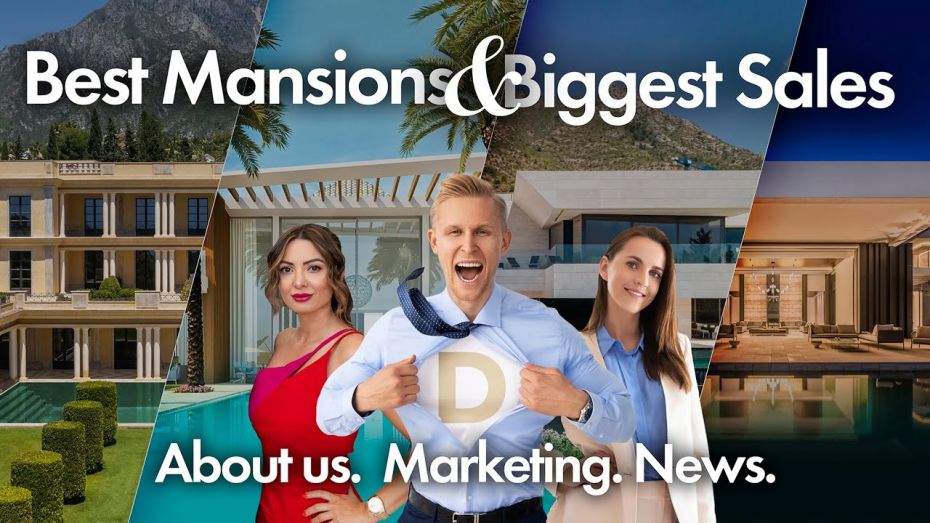 It is our pleasure to share some great news! Another Drumelia Diamond, one of our exclusive villas, priced at 21.9 million euros has been successfully sold after the amazing marketing work done by Drumelia, the number one agency specializing in the luxury real estate market. We do not blow our own horn, but over the last years, we sold some of the most exclusive mansions on the market.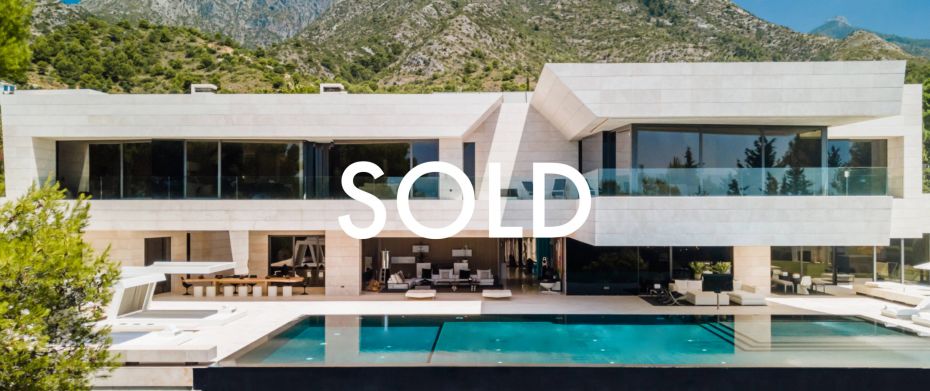 Last year, for example, we sold to our client the house valued by Forbes at 40 million euros, and that was not the only big sale that we did. Villa Cullinan in Zagaleta priced at 32 million euros, one of the Diamonds of Marbella; Villa Serenity priced at 14.6 million euros and Villa Symphony priced at 13.5 million euros were among our sales.

We have the most impressive homes for sale exclusively, like the brand-new listing Las Velas sitting on a half a hectare plot in a gated community next to Sierra Blanca and priced at 17.950.000 euros, which will be launched to the market very soon.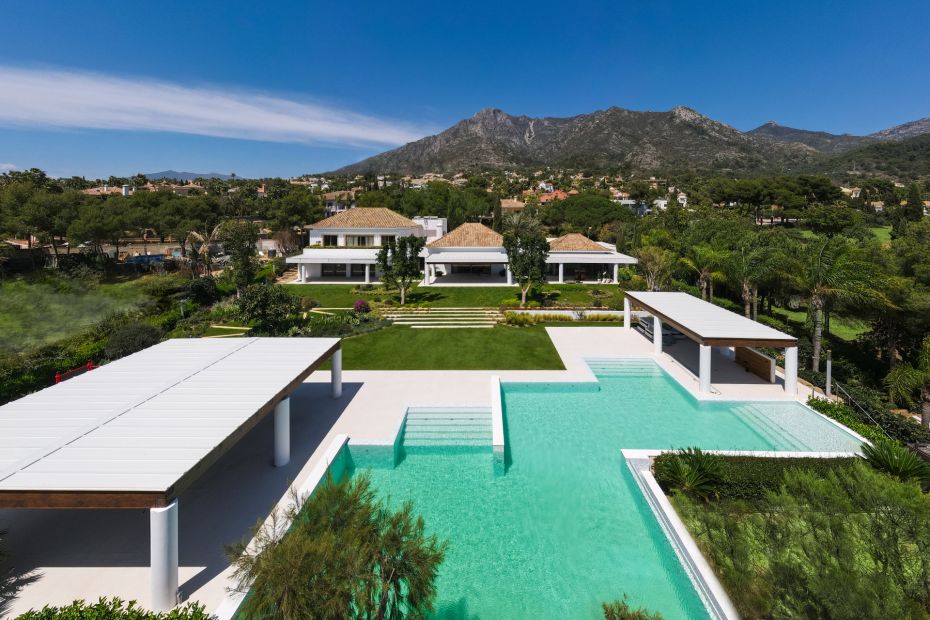 Among other amazing homes for sale exclusively by Drumelia is the famous Villa Enso in Zagaleta priced at 34 million euros, and El Cortijo, priced at 39 million euros the best-kept secret of Marbella, which stands on the plot of 35,000m2 with the most sensational features, never to be repeated, never to be seen again.  The moment you set foot on this property, you are inside the paradise.
We also have La Favorita priced at 29 million euros, which is also a unique, kind of marble palace, and El Mirador, which is priced at 13.5 million euros and is the best investment opportunity in its price range.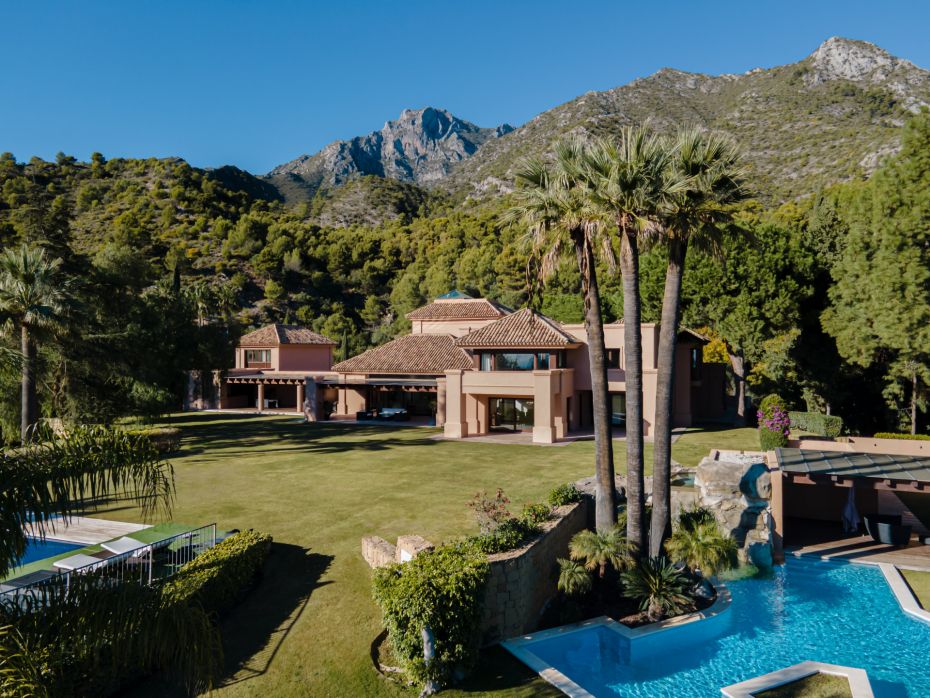 All these homes are branded as Drumelia Diamonds; the marketing is tailor-made to each property individually and presented in the real estate field of Spain. We blend digital experiences with physical ones in a fast-evolving sector, which is influenced by state-of-the-art technology but is as dependent on the personal touch as it ever was.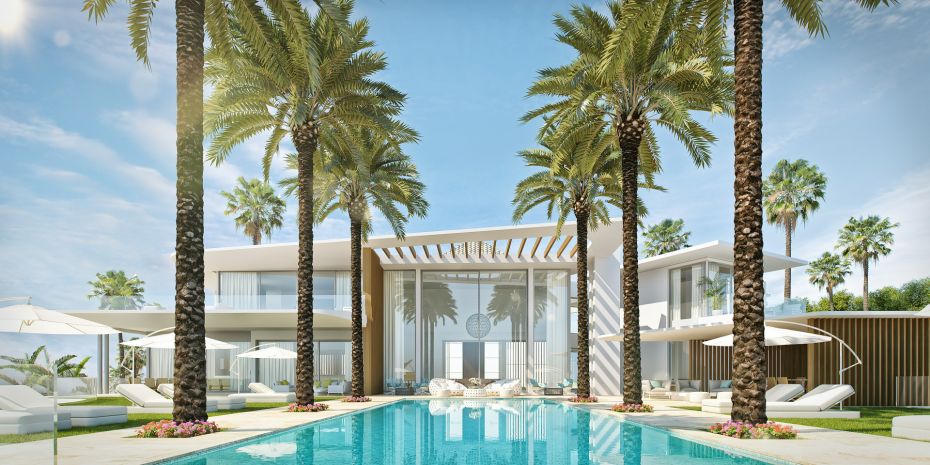 We are most active in the sale of homes from 1 to 10 million euros, and we are proud to say that Drumelia has the most extensive property database in Marbella, with many homes listed exclusively with us. We are setting some awesome records, for example, the Altos development that we almost sold out in less than two months and where the amount of digital marketing done was completely unheard of for any development in Marbella.
Among the most favourite exclusive listings is the unique villa in Zagaleta, which is a brand-new listing coming to the market soon and priced at 8.5 million euros plus furniture (I was involved in the construction of this house).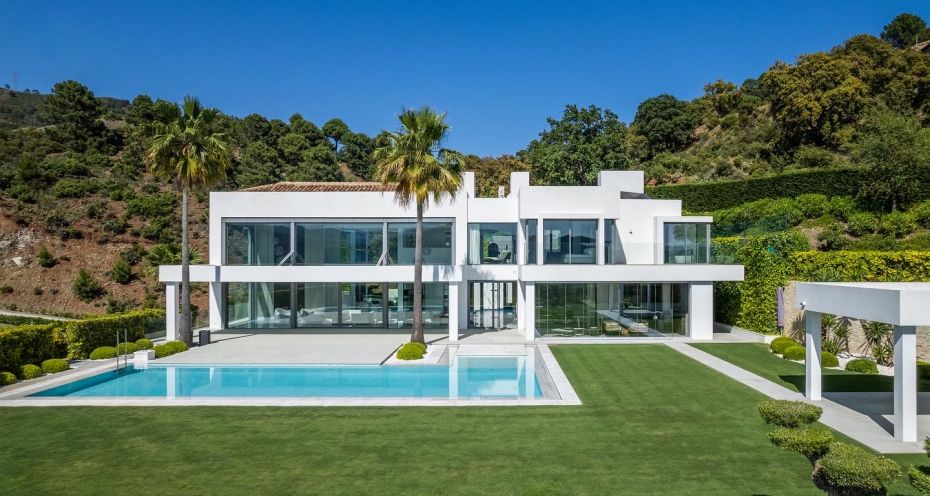 The other exclusive listings that we have include Villa La Pera with its impossible to repeat location next to Puerto Banus (10 million euros); Villa Oasis, as the name suggests, an oasis on the hill with the breathtaking views from the modern mansion; Los Sables 1, an investment project.  The massive development project on a more than 50,000m2 plot of land, Los Picos, you can call the future of Sierra Blanca; there is almost no land left in this area. Golden 7 is a beautiful new development of seven luxury villas in the best possible location of Marbella, within walking distance to everything.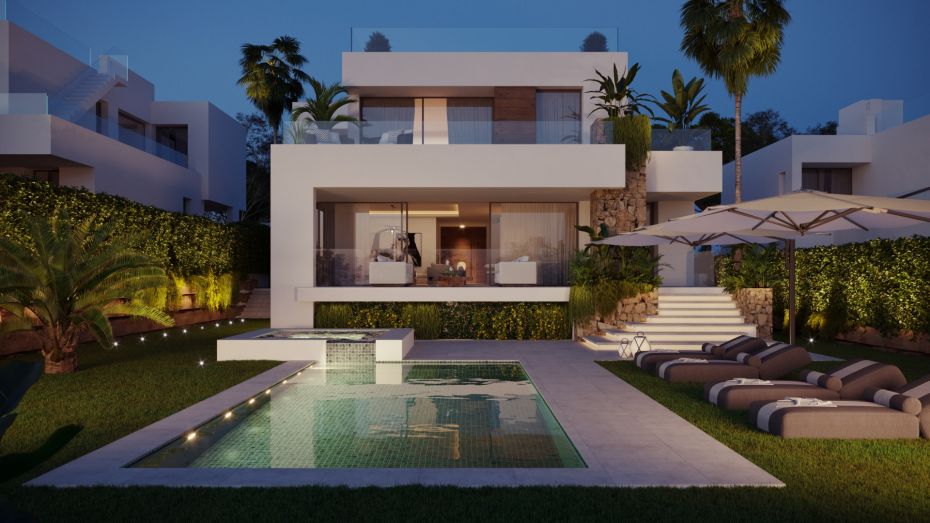 So many new projects have been sold recently, and so many amazing homes have found their new owners, including the Bosque development, which is sold out completely now. What a beautiful project!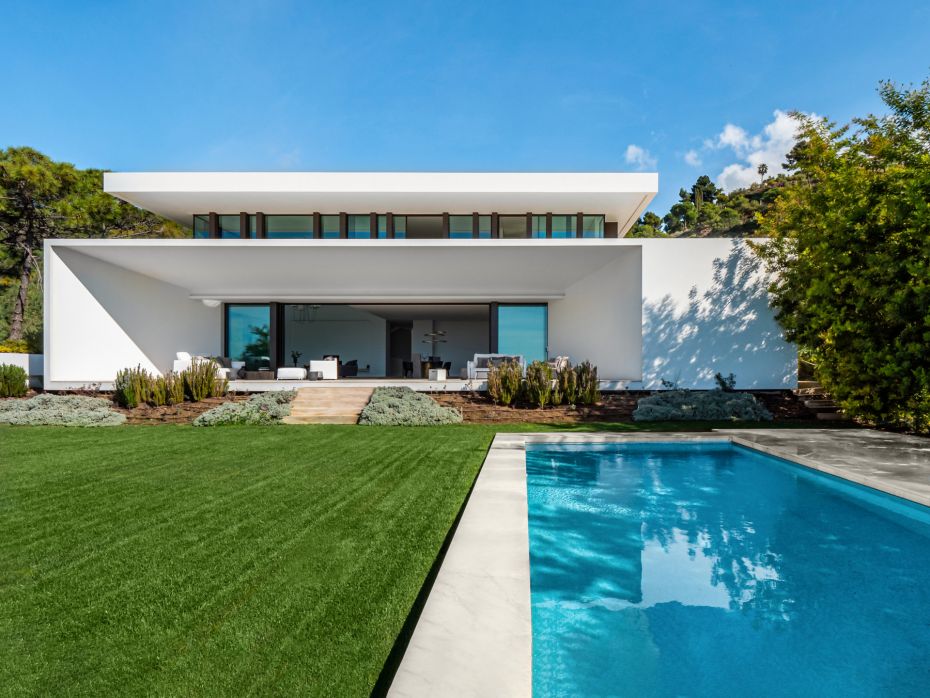 Many new projects will be launched soon, for instance, we are working now on a new urbanization of five modern villas with the best sea views in the gated community next to Sierra Blanca to be launched as soon as possible.
The marketing innovations that start as a groundbreaking concept for our Drumelia Diamonds have been replicated in Drumelia Exclusives, achieving some outstanding results. We offer access to the most extensive property database of real estate in Marbella for our buyers, and our vendors can reach a global million audience thanks to our digital side of business unprecedented in the real estate field of Spain.
Many homes you can find for sale on our website and YouTube channel, where we have been touring properties for the last year practically without a stop. Almost all our marketing is done completely in-house to control the level of production speed and the quality. We believe in the digitalization of the real estate business and work hard to offer you the best real estate, the best information about Marbella and the most quality content.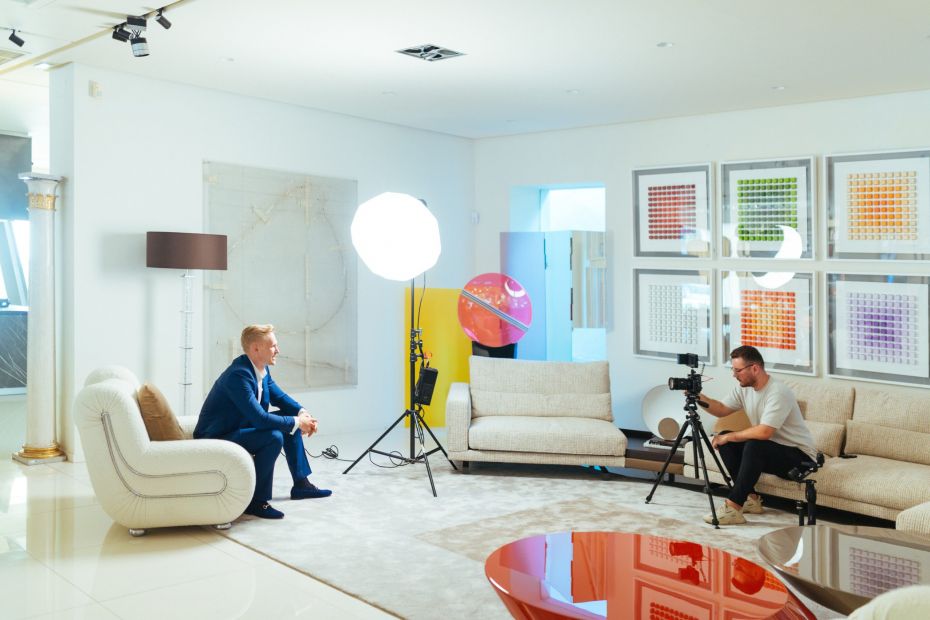 This year, we are also planning to introduce educational videos. Now we are in the process of shooting a video about Marbella because it is such a beautiful, unique town and there is no short way of explaining why. We are creating a proper long video to show you the lifestyle, gastronomy and beauty of Marbella. If you haven't subscribed to the channel yet, this is a great opportunity for you to do it. Don't miss our videos!
What makes us truly different is the team that we have, and how hard everyone works every single day because we love what we do and there is nothing else that we would like to do as professionals. I'm thrilled to say that we have the best team on board. We will always go the extra mile, and every single member of our team is easygoing and transparent.
Of course, the natural step is to keep growing, and therefore we are creating the best real estate office where we can greet our clients and show them the level of our dedication. Our new office has 4-meter ceilings and 300m2 on one level. It will be completely renovated to the highest standards by the best designer Pedro Peña, and have the coolest technology brands like Bang & Olufsen and Illusion, a state-of-the-art kitchen done by Modulnova and many special features. Hopefully, it is ready by the end of summer, and we will throw our very special inauguration party.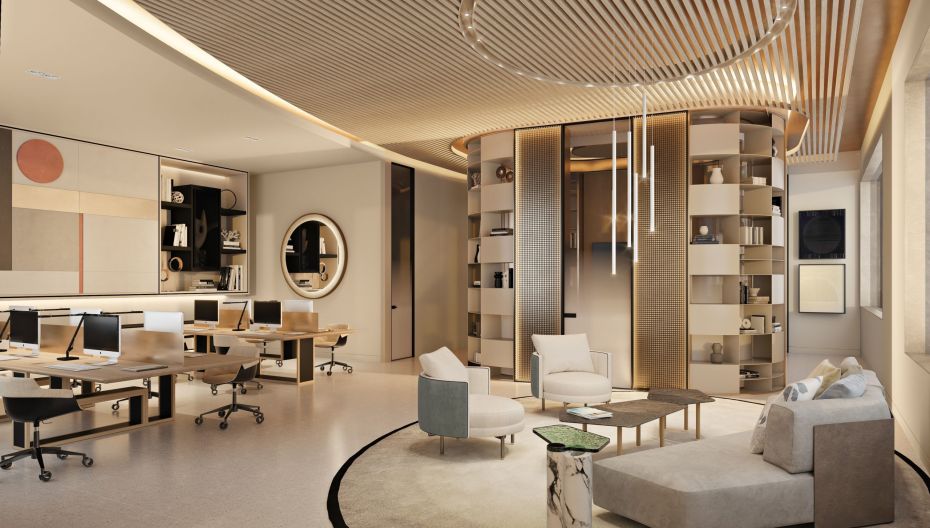 We take great pride in what we do, constantly innovating to the point of reinventing ourselves and the meaning of a real estate agent in this fast-changing market. When COVID hit us, we could not show any houses anymore, but we could not stand still either, so we decided to launch the property tours to show the amazing homes that we have to the clients and people worldwide who could not travel back then. We achieved some amazing results through our many, many hundreds of videos on our YouTube channel and social media, with some videos going viral, hitting 20 million and 17 million views. We managed to attract buyers from different parts of the world and locations like Oman, Canada, Australia and South Africa. Some of these clients didn't even consider Marbella as a destination, or in some cases, they didn't even know about Marbella before watching our videos. We managed to close some impressive deals, even through a video presentation.
Drumelia is not a job, Drumelia is a lifestyle. We all wear the Drumelia T-shirt, and it's the best feeling ever. Real estate is our passion and our life.
Welcome to Drumelia family, an international real estate firm built on decades of expertise and trust, reinventing the real estate model and ensuring the best service to our buyers and vendors through everyday hard work and constant innovation. There are many more amazing projects and exciting news to follow soon. 
​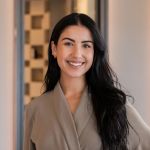 Collaborator Salma Hwedi