How to make the most out of the Outdoors: The Best Open Air Activities to Enjoy in Marbella
By Salma Hwedi on - 10m. reading time
Marbella has become a world-renowned tourist destination for the masses. With an average of 320 days of sun and an irresistible climate all year round, it is no surprise that, according to statistics on andalucia.com, Marbella welcomes an average of 553,379 international tourists annually. In fact, Marbella was awarded 2nd Place at the European Best Destination awards in 2022.
Although Marbella is recognised internationally for its ostentatious nightlife and perception of all things luxurious, Marbella is also an ideal holiday destination for anyone who is looking to make the most of their time outdoors.
Nesting at the foot of La Concha Mountain and nuzzled by the Mediterranean Sea, Marbella stretches 27km along the Spanish Coast and significantly varies in the geographical landscape. These features make Marbella a perfect destination for those who enjoy outdoor and cultural activities, or just want to get a taste of the other side of Marbella. Before we begin, it is worth mentioning that we have an interesting article on the weather in Marbella throughout the year, which is worth reading if you are planning a trip.
La Concha Mountain Hike
La Concha Mountain - which translates to The Shell Mountain - is not only a serene sight to behold, but an excellent escape for individuals and families alike. Standing 1,215m above sea level, La Concha is ideal for a relaxing hike up to El Refugio de Juanar. On average, the trek takes 2-2:30 hours to get to El Cruz de Juanar, the top of the viewpoints, and another 2 hours to descend. The views from the top of the mountain are breathtaking, observing sights of the African Coast, Gibraltar, not to mention the whole of Marbella and the Mediterranean Sea. If you are thinking of planning a hike up La Concha with adventurous children and dogs used to hiking trails., we recommend this informative article on how to climb La Concha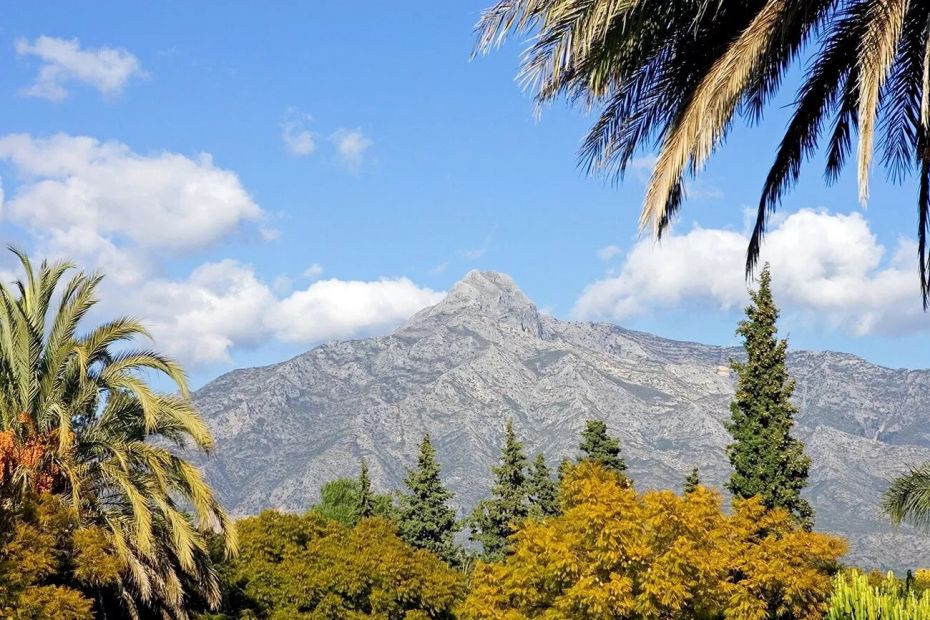 Marbella's Paseo Marítimo and Blue Flag Beaches
Marbella is fortunate enough to sit on the Mediterranean Coast and indulge in its blue waters all year round.  So much so that the famous Paseo Marítimo was built to span across Marbella's coast. If you factor in San Pedro de Alcántara, the paseo covers 17KM to reach the end of Marbella. You can practically walk or cycle anywhere to and from the Paseo Marítimo. Moreover, due to its increased popularity and funds put towards its development, the paseo is covered with restaurants, shops and outdoor activities for everyone to enjoy.
Apart from allowing easy access to 6 Blue Flag beaches, the paseo offers up outdoor activities such as: renting Pedalo's for children or those who just want to sit back and relax, renting Jet Skis for the more adventurous types, Paddle Boarding and Surfing zones for those sporty types, Fishing Zones, Boat Tours and even Dolphin and Whale watching. Of course, this is only a fraction of the activities you can find along the Paseo Marítimo. If you do not want to sit on the beach all day, fear not; you can rent electric scooters to cruise along the paseo or even stop and exercise on the free outside gym equipment sponsored by the local council.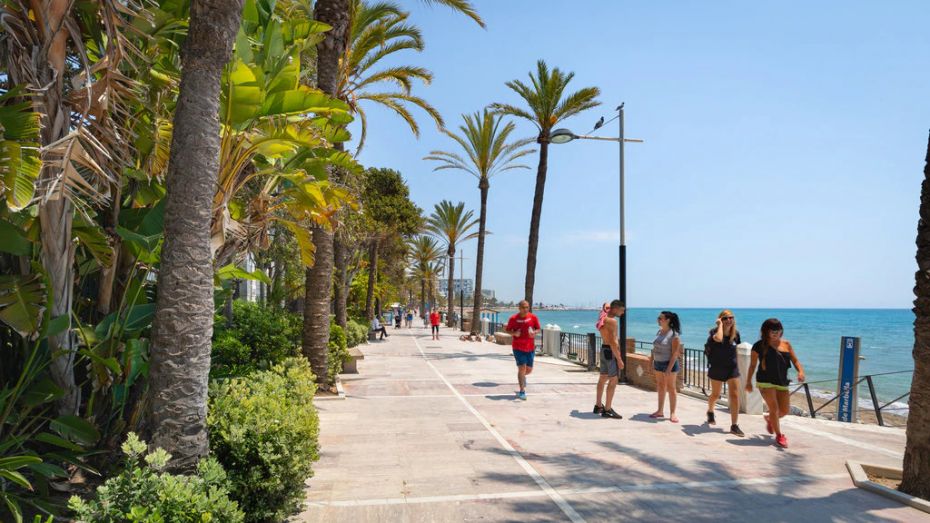 Marbella Centre and The Old Town 
You don't always need extreme outdoor activities, be it in nature or on the coast, to get some outdoor activities in your day. There is a free outdoor museum of Salvador Dalí statues in the Avenida del Mar park. Another park is Parque Alameda, which is next to Avenida del Mar and features a very Instagrammable fountain. And, a mere 5-minute walk from the paseo, you can find Marbella Old Town. It is not only aesthetically beautiful, but tells the story of Marbella and is packed with boutique shops and restaurants. Speaking of restaurants, you must visit at least one chiringuito on the beach to taste Spanish cuisine and Mediterranean gastronomy.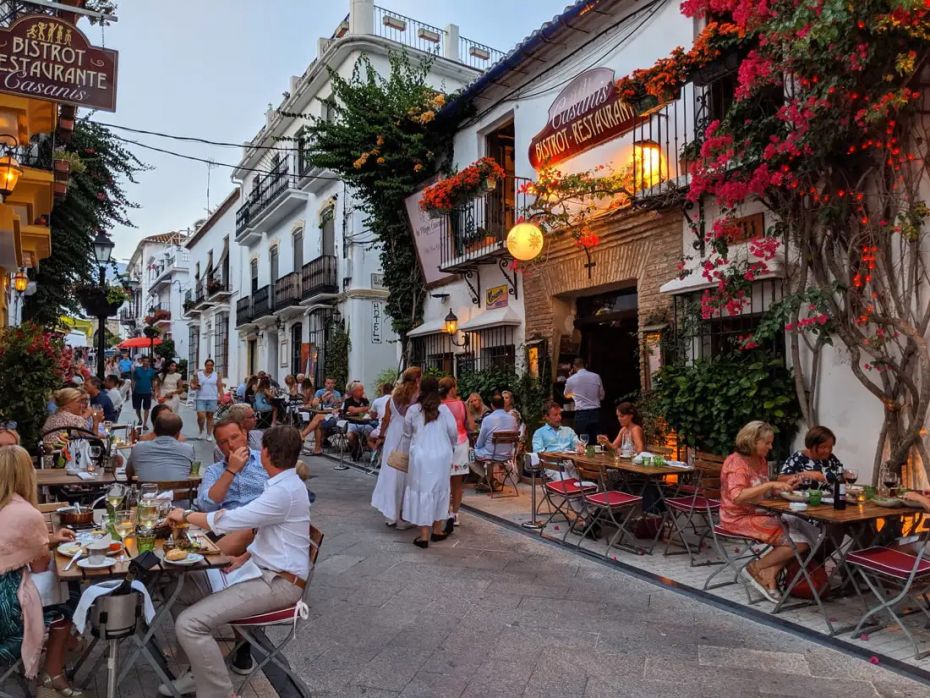 San Pedro de Alcántara and Historical Sights 
If you are visiting Marbella, you cannot miss out on a short 20-minute trip down to San Pedro de Alcántara, the neighbouring town. In recent years, large sums have been invested in San Pedro's infrastructure, which has become a popular place to visit and explore. While it is a residential area, the famous Boulevard, inaugurated in 2014, has quickly become a must-visit spot. Several children's playgrounds and quaint cafés run along the area. The Boulevard features an architectural bridge that is supposed to mimic the waves and the mountain, perfect for everyone's enjoyment! For those more interested in history and culture, pay a visit to the ancient monuments you can find scattered around San Pedro. You have: Las Termas Romanas de las Bóvedas (ancient Roman baths known as The Vaults), Basílica Paleocristiana de Vega del Mar (ancient Christian basilican), Torre almenara de Bóvedas (ancient beacon tower)… to name a few.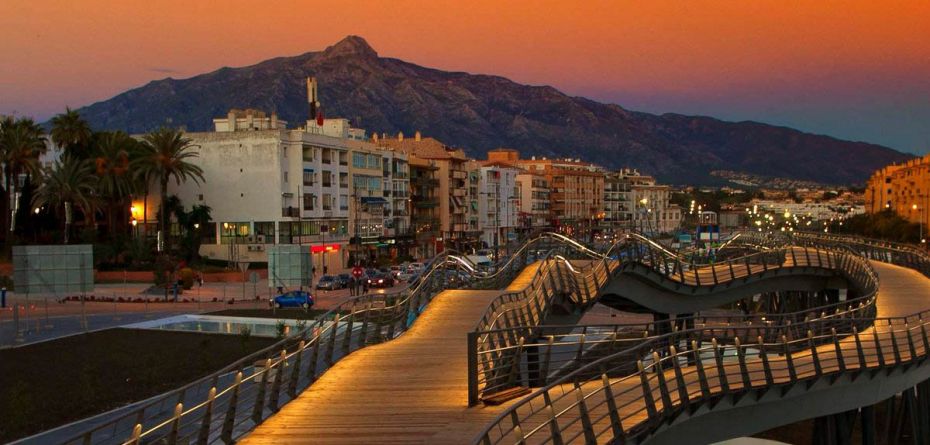 Golfing in Marbella 
Marbella is highly recognised by golf fans, primarily because out of the 47 18-hole golf courses in Spain, 17 are located in and around Marbella. The Costa del Sol has more than 70 golf courses and is widely known as the "Costa del Golf". Real Club Valderrama in San Roque hosted the 1997 Ryder Cup, the 1998 and 1999 American Express World Championships and many Volvo Masters tournaments. We have a detailed article dedicated to all golfing information in Marbella and its surrounding areas.
What else to do when in Marbella 
Whether you live in Marbella or are just visiting, there are many more enjoyable activities you can enjoy alone, with family or with friends. These activities could include playing padel or tennis at one of the many tennis clubs, visiting a gym for the day, or cycling along the beach. Marbella is an ideal holiday destination because of all the fun activities available and all you can do just outside of Marbella also. You could visit the vineyards in Ronda, take a dip in the El Chorro Lake in Malaga, go horse riding in Sotogrande, go surfing in Tarifa, go skiing in the Sierra Nevada, or visit the famous Moorish castle El Alhambra in Granada.
Although Marbella is an excellent holiday choice for those who prefer to enjoy an action-filled night out or seek to treat themselves to the latest trendy clothes, Marbella is also a fantastic holiday destination for families and those in pursuit of adventure. So, the next time you plan a trip to Marbella and have no idea where to begin, give this article another read!
QUESTIONS AND ANSWERS 
How long is the paseo marítimo? 
The paseo marítimo of Marbella essentially unites its coast with neighbouring towns like San Pedro Alcántara and allows people to easily access the whole city and the Golden Mile, all within walking distance. Of the 27km of coast that Marbella boasts, approximately 17km has been designated for the paseo marítimo. Now, the paseo is full of quaint boutiques and restaurants for all to enjoy, not to mention all the fun activities you can find along the way.
What does La Concha mean?
La Concha is the name of the mountain that overlooks Marbella and has become a city symbol. Belonging to the Sierra de Las Nieves mountain range, La Concha directly translates from Spanish to "The Shell" because the mountain resembles the bottom side of a shell when turned upside down.
What to do in Marbella in a day?
We recommend starting your day on the Paseo Marítimo; there is much to do on the strip, from restaurants to quaint boutiques. If you are up for something more "action-packed, " rent out a jet ski and sail into the horizon with your friends. Take a quick trip into Marbella Old Town for lunch and have a stroll down the picturesque streets. Buy a boat ticket to go Dolphin watching, or venture down to San Pedro de Alcántara and check out the Roman ruins. If you are up for a day full of adventure, why not hike up La Concha Mountain or tackle an 18-hole golf course. In the evening, take a romantic stroll through Parque Alameda or take a gander at Salvador Dalí's sculpture display. And, if you are a foodie, visiting one of the famous chiringuitos along the coast is a must.
Are there any historical sights in Marbella?
Marbella is home to many historical sights worth visiting during your trip. In San Pedro de Alcántara, there are many historical ruins scattered around the town, most notably Las Termas Romanas de las Bóvedas (ancient Roman baths known as The Vaults), Basílica Paleocristiana de Vega del Mar (ancient Christian basilican) and the Torre almenara de Bóvedas (ancient beacon tower). Also, around Marbella centre, you can find ruins from the ancient Moorish civilisation that still stand the test of time.
Are there activities for children in Marbella?
Marbella is very accommodating when it comes to activities for children. Many public parks are well maintained for children to enjoy. There are also a variety of water-based activities along the beach and the paseo that are child-friendly. In fact, whale and dolphin watching is the most popular for young children. And, if you are not a fan of boats, just 40 minutes away from Marbella is the Sea Life Centre in Benalmadena, which is always a fun place to take your children.
How many beaches are there in Marbella? 
There are between 23-26 beaches in Marbella for people to enjoy. However, 6 beaches along the Marbella Coast have received the Blue Flag certification by the Foundation for Environmental Education. This award certifies that the beach meets environmental, educational, safety and accessibility standards. These 6 beaches are Adelfas Alicante beach, El Cable beach, Venus beach, Bajadilla beach, El Faro Beach and Casablanca beach. Other notable beaches are Puerto Banus beach and San Pedro de Alcántara beach.
Is Marbella worth visiting? 
Marbella is worth visiting if you find yourself in the South of Spain, or simply if you are planning a holiday. Not only does Marbella enjoy 320 days of sun a year, but it has beautiful natural surroundings, sandy beaches, luxurious shops, Michelin star restaurants, unforgettable nightlife, important sports complexes, historic sites, peaceful parks, and most importantly, the friendliest locals you will ever meet.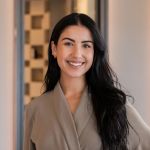 Collaborator Salma Hwedi