The most unique real estate marketing strategy by Drumelia
By Salma Hwedi on - 6m. reading time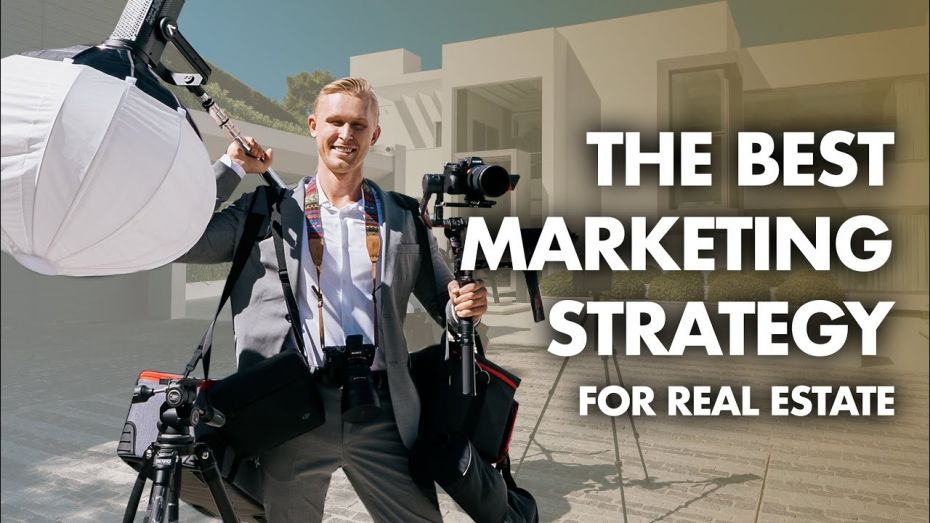 One of our keys to success when it comes to our marketing is that we do everything in-house. This is what allows us to produce bespoke curated content tailored to each property and our corporate branding, taking real estate marketing to another level. We have also set a high standard unique to Drumelia, our 7-day standard, meaning that we can produce and edit exceptional content and have it published in just 7 days.

We believe that Drumelia provides the best real estate marketing services in Spain, and possibly Europe. But, behind the cameras, the drones and the computers are a unique team of highly experienced and hard-working individuals who love their job and strive for nothing but perfection! We have spent the last 10 years experimenting with online marketing, learning from our mistakes, and investing lots of money into our company marketing. We knew online marketing would become a pivotal factor in pushing our company toward success. 10 years later, we have established an incredible team of experts in their respective fields, who are to thank for the many sales accomplished through video presentations and not physical visits. This became a marketing strategy for Drumelia, which was something no other real estate firm had come close to achieving at that time.
Thanks to our marketing efforts, Drumelia has become the leading real estate agency in Marbella, specialising in the high-end sector of the market, with owners entrusting us with the best listings. And of course, we have the track record to prove it,  as we made the most ground-breaking record sales that include €32,000,000 Villa Cullinan, €40,000,000 Villa Ricotta, €21,900,000 El Nido, €14,600,000 Villa Serenity, and €13,500,000 Villa Symphony, to name a few.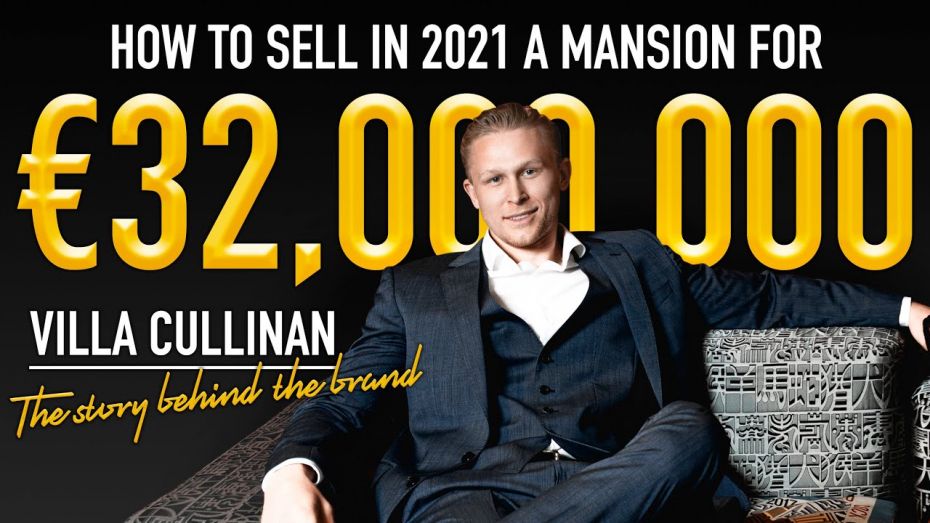 Having our marketing team in-house allows us to accomplish tasks and produce nothing but high-quality and branded content for us to share. We have gone so far as to strategise marketing campaigns for our exclusive listings over €10,000,000 - Drumelia Diamonds - under €10,000,000 - Drumelia Exclusives - and our Drumelia Selections. Each method adapts to a property individually, allowing us to curate content perfectly tailored to the property to accentuate its highlights independently from other listings.
Drumelia is proud to say that they started the Property Tour trend in Marbella back when we first joined YouTube. And, we continue to produce the best and most entertaining property tours in Spain, and maybe we can go as far as to say in Europe! Reaching millions of viewers worldwide, these videos allow us to provide an in-depth professional overview of properties listed with us. We have also been honoured to collaborate with some of the biggest names in the online real estate community, such as Erik Conover. He travelled all the way to Marbella just to collaborate with our CEO Artur Loginov on several property tours. Let us not forget about our bespoke lifestyle music videos, which feature models and sports cars. This was a perfect strategy for us to be able to further market properties with a unique touch. We have also had the pleasure to collaborate with private charter jet company iJet Aviation, renowned car dealership C de Salamanca and Bentley Marbella. Of course, we also provide nothing but industry-standard listing and lifestyle photographs taken by our in-house expert photographers.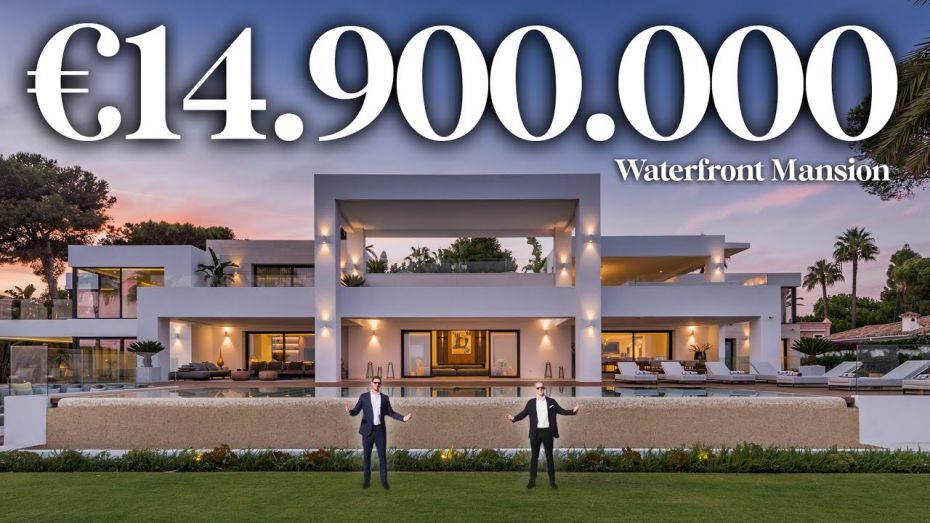 We also provide virtual tours on our website for those who cannot attend a physical viewing. Thanks to our state-of-the-art equipment, we can provide 3D tours that reflect the property as accurately as possible, including different viewing formats for people to get a full picture of the property without physically being there. We also provide an individual website independent from our website that pays special attention to the property and allows us to market the home by creating a brand around the property.
A new venture we have embarked on is our Area Tours, where we tour the most sought-after areas in Marbella to live, and inform our viewers about all there is to know about living in Marbella. What's more, we also provide videos and articles on tax advice in Spain, the purchasing process in Spain, and more information that is useful for our clients, buyers, vendors, and anyone interested in living in Marbella.
We have also recently updated our website to reflect our corporate change, general rebranding, and most recent accomplishments. In fact, our website takes the leading position on google searches, with thousands of daily visits from across the world. Our famous YouTube Chanel has over 26,000,000 views and a total of 250 videos published. Our Instagram accounts have a collective 300,000 followers with up to 20,000,000 views on reels.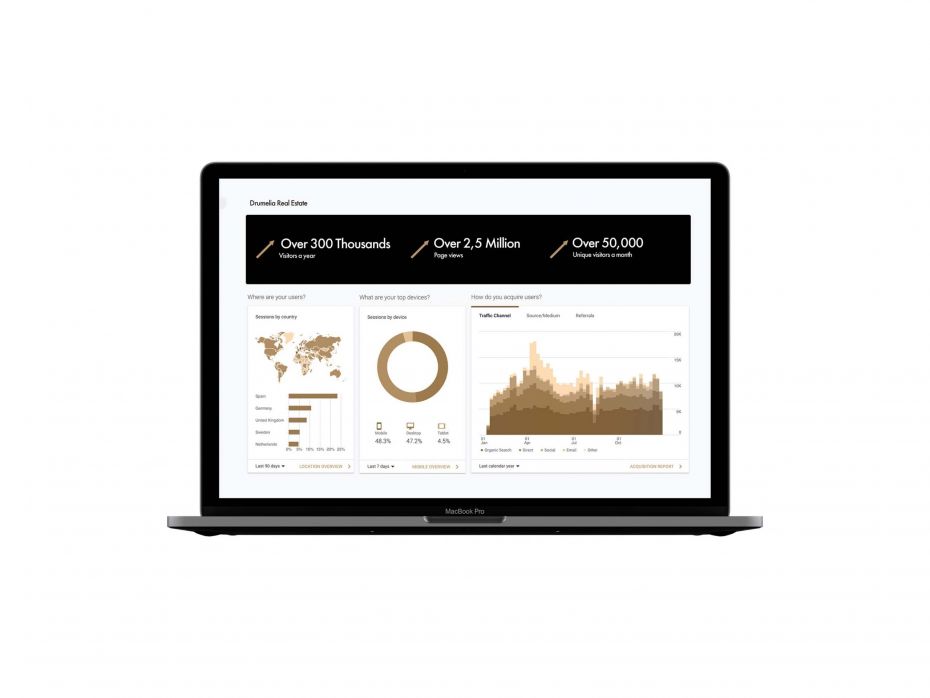 We organise some of the best private events for clients, collaborators and social media influencers, all to further market our exclusive listings. Our annually published Drumelia Magazine can be found across Marbella, which has proven to be an excellent marketing strategy to market ourselves, our accomplishments and our listings. We also took further steps to improve our property marketing, by implementing marketing efforts on our developments and properties under construction, to build up anticipation around the projects. Thanks to all of these marketing efforts, our company is featured in local and international newspapers and magazines.
All our marketing team members are experts in their respective fields and are responsible for video and photo production, drone piloting, graphic and web design, social media management and personalised branding. Rafkat Rafikov is the head of the Marketing department; he is to thank for our company's outstanding growth over the past couple of years, with a long list of impressive talents. Ignacio Santos de la Camara, who has a highly appropriate last name, was born with the best photo-taking abilities we have ever seen; his photos are second to none and produce nothing but perfection. Felix Palacios Rodriguez is our expert model and property photographer, who is also a talented videographer with a list of many talents. Salma Hwedi, our best social media manager and content creator, she is also responsible for many other important tasks in the office. Pier Tommaso Chirico, our in-house cinematographer, is a video, photo and graphic design expert and has the longest list of hidden talents that we are still getting to know!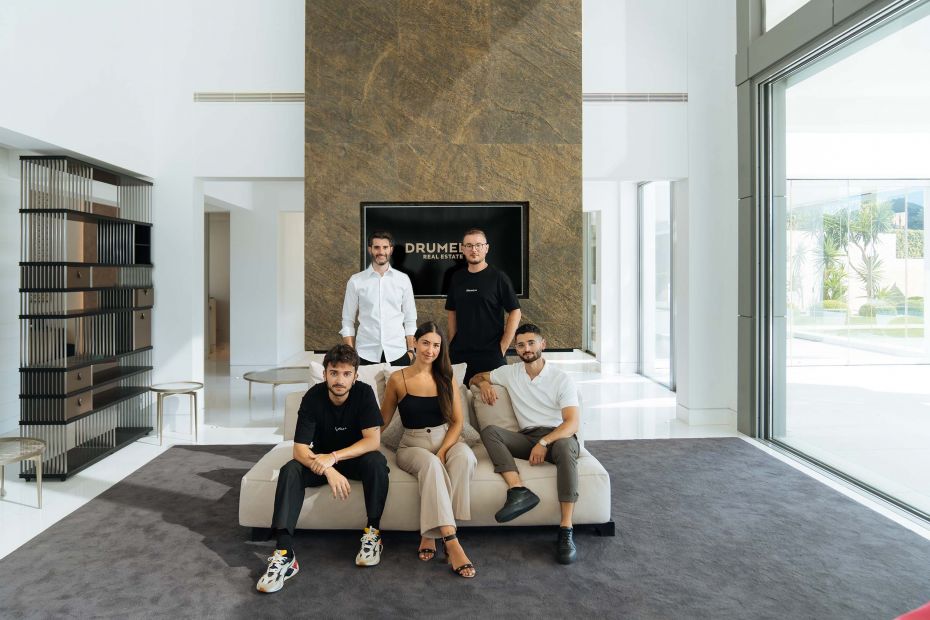 We are incredibly fortunate to have such a talented team behind our marketing efforts. And we cannot wait for you all to see what we have in store. Believe us when we say that this is only the beginning…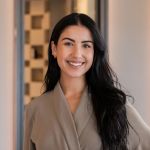 Collaborator Salma Hwedi