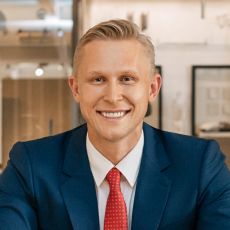 Monte Mayor Where rustic charm meets luxury living
By Artur Loginov on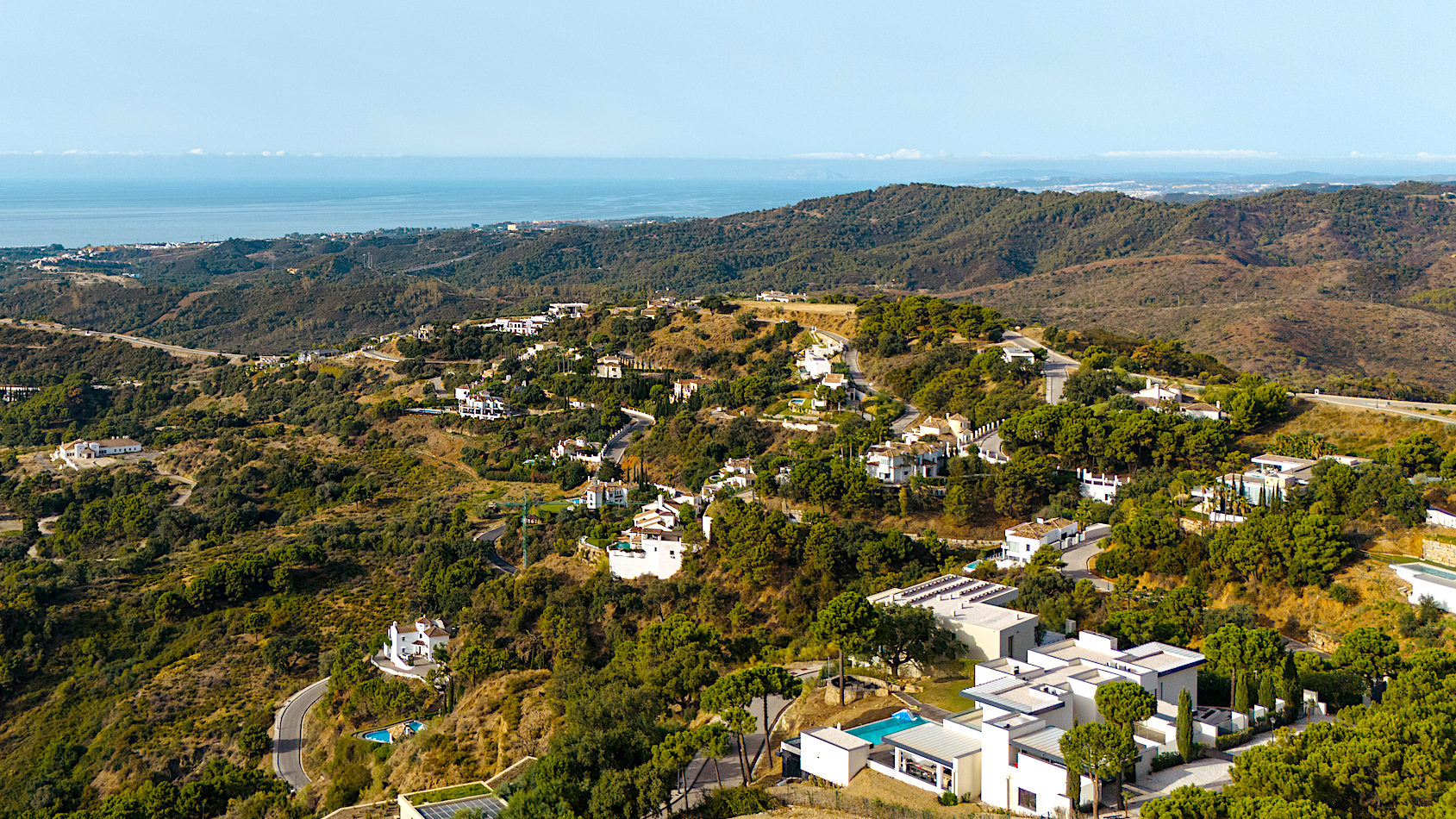 A majestic estate with even more majestic developments, Monte Mayor is becoming increasingly popular amongst home owners. It offers the best of both worlds - peace and seclusion, while still being within easy reach of all Marbella has to offer.
Read on to discover all there is to know about this luxury rustic settlement.
What is Monte Mayor?
Monte Mayor is a residential development nestled in an oasis of tranquillity and privacy. A 2km drive from the town of Benahavis, the municipality in which Monte Mayor is located in, this picturesque area epitomizes luxury.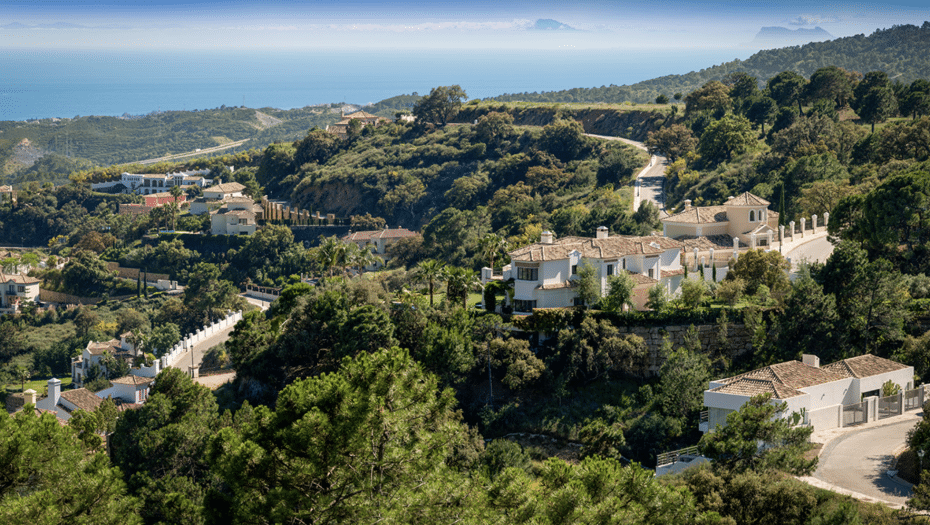 Where is Monte Mayor?
Hidden in the hills within the municipality of Benahavis, Monte Mayor is a short drive away from Marbella. Located less than 10km above the A-7, its connection to other areas of the Costa del Sol is accessible and easy.
Distance to other areas of Marbella:
Marbella Golden Mile: 21km
Puerto Banus: 17km
Marbella Old Town: 25km
San Pedro de Alcantara: 12km
What is the history of Monte Mayor?
Taking its name from the peak of the Ronda mountain range, not far from the town of Ronda - Monte Mayor stands as one of the only valleys with abundant greenery and protected space. The owners and developers of Monte Mayor decided to bring their vision to life in 2000, and earnestly began construction. The growth of Monte Mayor continues, aiming for the status of the most luxurious residential community on the Costa Del Sol. At present, however, only 46% of the land can be developed.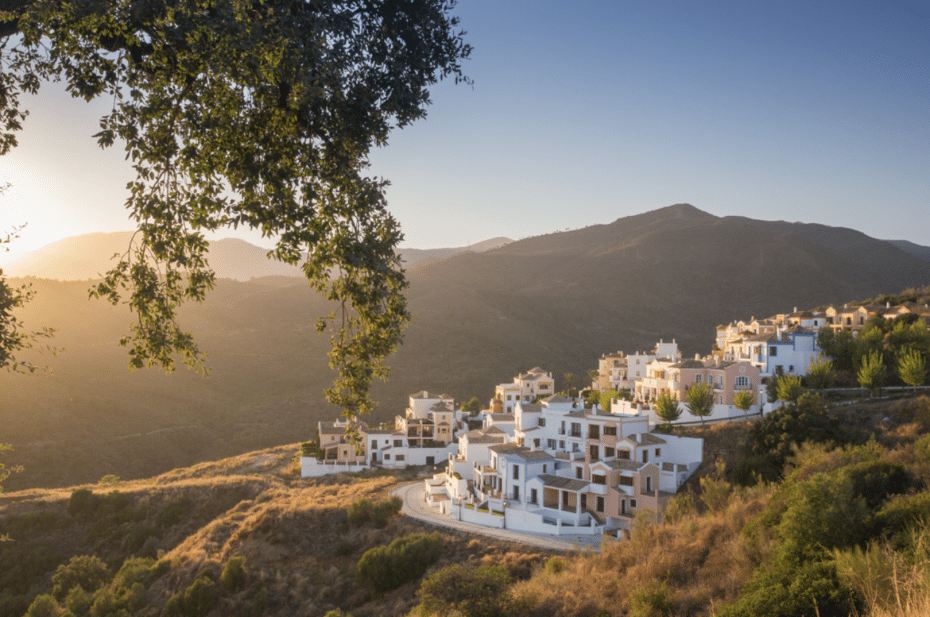 How big is Monte Mayor?
The estate of Monte Mayor makes up 330 hectares, the majority of which is protected as a green area. Its grand size creates a private village setting, and its location amongst mountains even allows for its own microclimate.
What type of homes can you find in Monte Mayor?
This extremely thought-out property allocation offers large plots in which villas or townhouses can be found, or constructed to one's liking. As such, architectural choices range from traditional Andalusian style to state-of-the-art, contemporary designs. Monte Mayor does not discriminate when it comes to types of home - there is something for everyone.
Does Monte Mayor have sea views?
Seeing as Monte Mayor is located 580 metres above sea level, all residences in the vicinity boast outstanding views of the coast as well as the African RIF Mountains on the far horizon.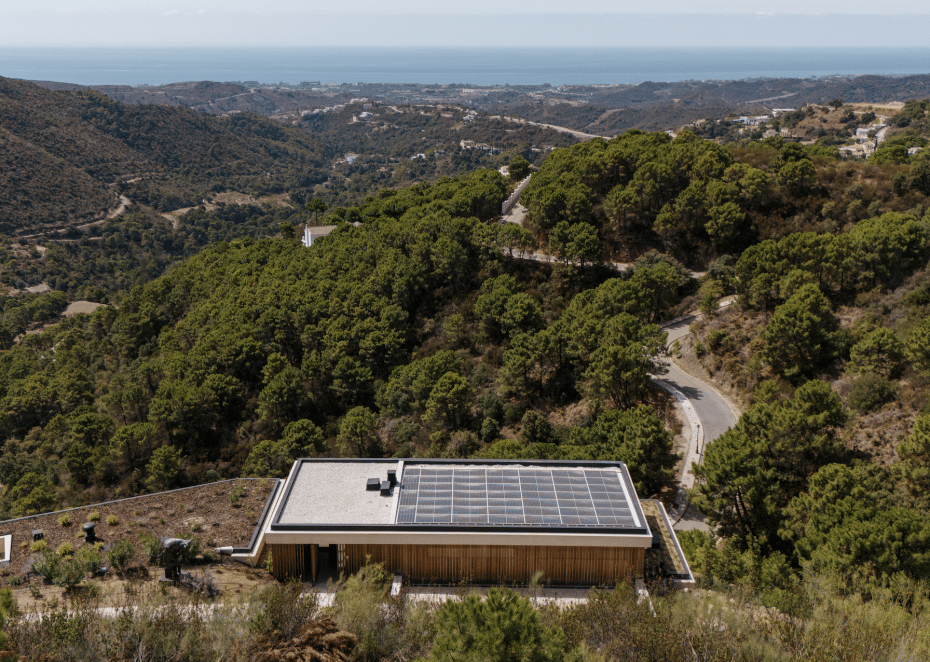 Is Monte Mayor a popular place to live?
The low percentage of buildable land in Monte Mayor is a concept that attracts many. Its lovely villas make it a popular place to live, and the connection to nature only increases this.
What is there to do in Monte Mayor?
Monte Mayor thrives due to its peaceful community, where one can be at one with nature and truly relax in the comfort of one's home. As such, it is deliberately strictly residential. However, as two options, you can find yourself within a few minutes among:
Similarly, Benahavis is merely 15 minutes away, with its own distinct vibe and and host of dining options.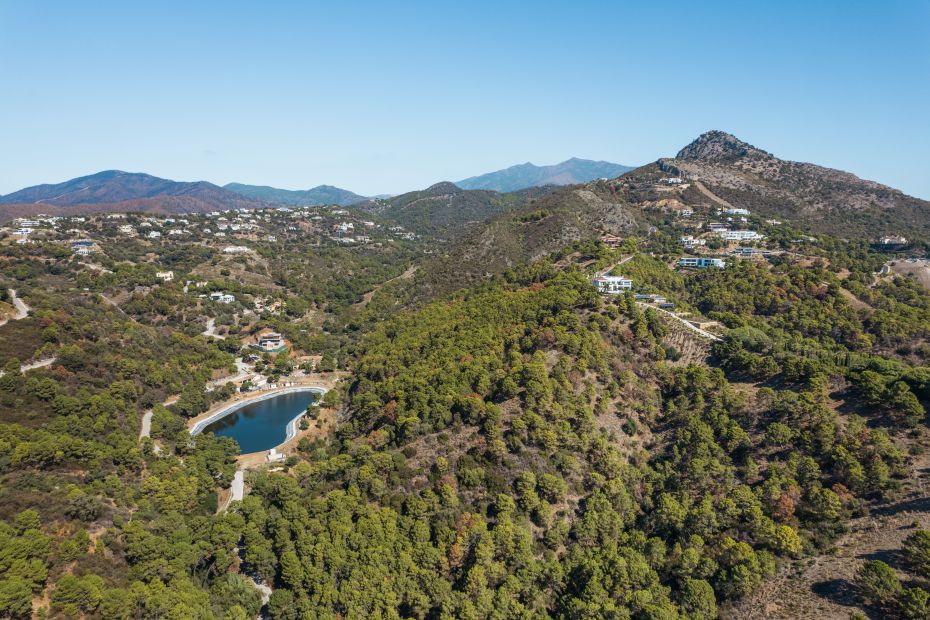 What is life like for kids in Monte Mayor?
Life for kids in Monte Mayor is safe, serene and spacious. With 24-hour security on site and large plots of land, children can roam freely and enjoy the great outdoors without parents having to worry. The entertainment options Marbella has to offer are within reach, so kids can remain occupied at all times. And you're within easy driving distance of many top Marbella schools.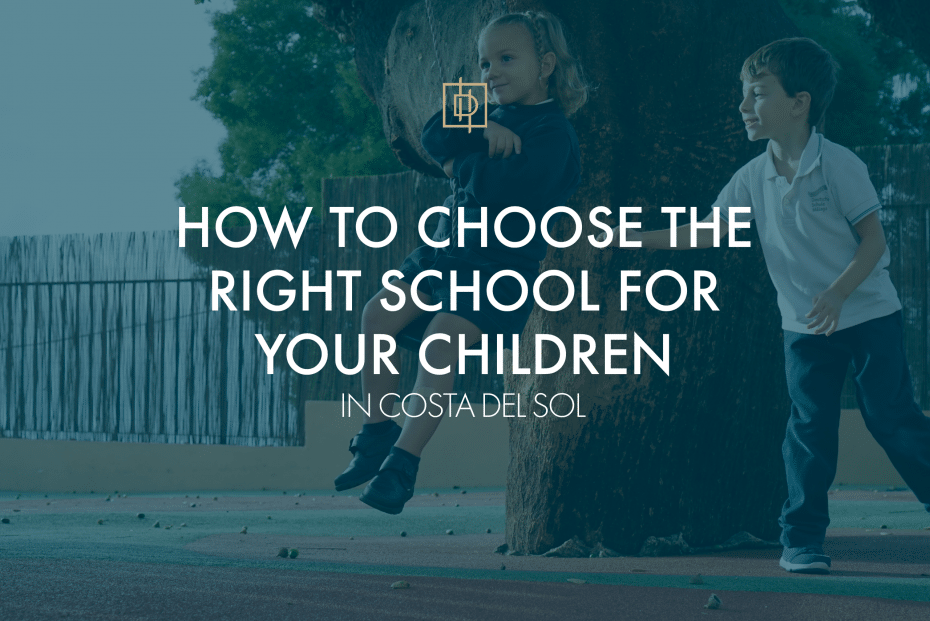 How close is Monte Mayor to Marbella and its amenities?
Monte Mayor is situated in such a way that all points of Marbella are within easy reach. Its connection to the A-7 truly makes getting to places a breeze!
Benahavis is a 15 minute drive away.
Marbella's Golden Mile is a 25 minute drive away.
Puente Romano Beach resort is a 23 minute drive away.
San Pedro de Alcántara is a 20 minute drive away.
Marbella Old Town is a 30 minute drive away.
Puerto Banus is a 20 minute drive away.
Malaga Airport is a 50 minute drive away.
Gibraltar Airport is a 55 minute drive away.
Helicopteros Sanitarios, a private hospital, is a 25 minute drive away.
The Costa del Sol Hospital is a 30 minute drive away.
Who lives in Monte Mayor?
Monte Mayor is home to a host of individuals. Whether you're a couple looking to settle down, or seeking a more private lifestyle for your family - Monte Mayor is the right choice, brimming with options.
What are the most famous houses in Monte Mayor?
Monte Mayor has incredible homes for sale, with an exceptional example being that of Villa Cuiabá, a Drumelia exclusive.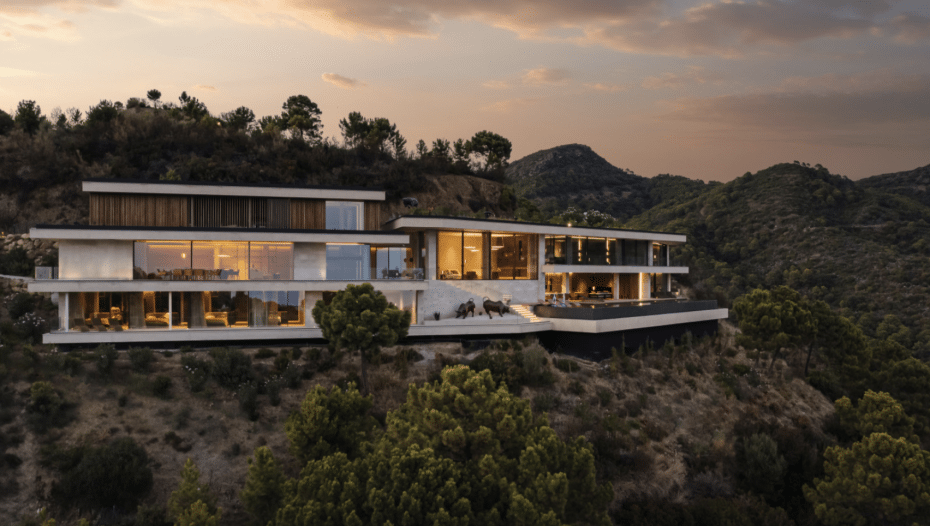 Featuring 7 bedrooms and bathrooms, this grandiose villa is simply a gem, sitting on a plot of 5127m², with separate main areas and guest areas. Creating an inspired oasis of peace in your eco-friendly home.
Nature provides an idyllic setting for this luxury property that has a limited footprint on the natural environment and meets an absolute standard of excellence, guided by the principles of sustainable design.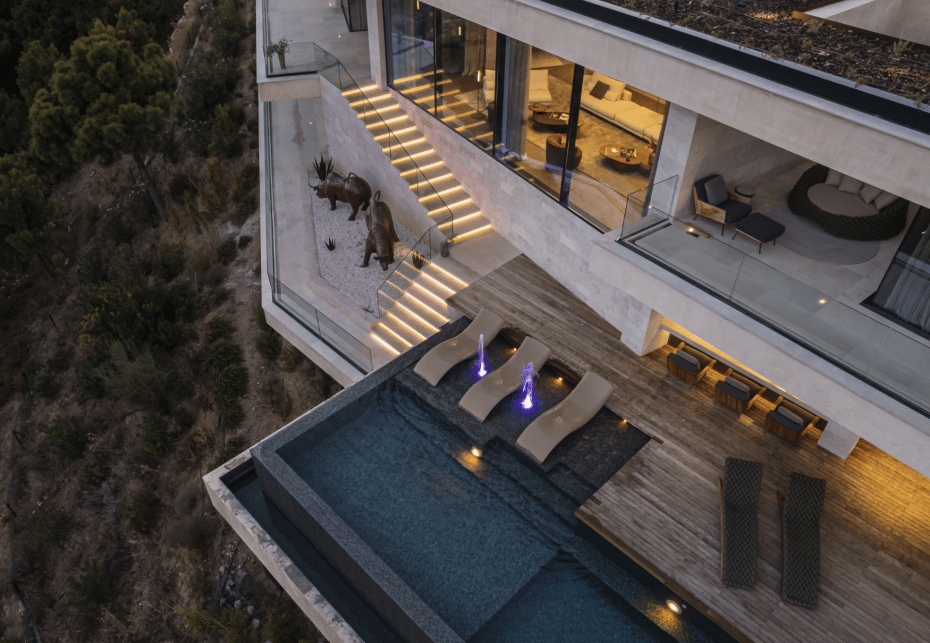 Is Monte Mayor safe?
Hidden among mountains and surrounded by lush greenery, Monte Mayor is extremely safe. In addition to this, all homes come equipped with their own security systems, and for added peace of mind, security patrols are available on site 24/7.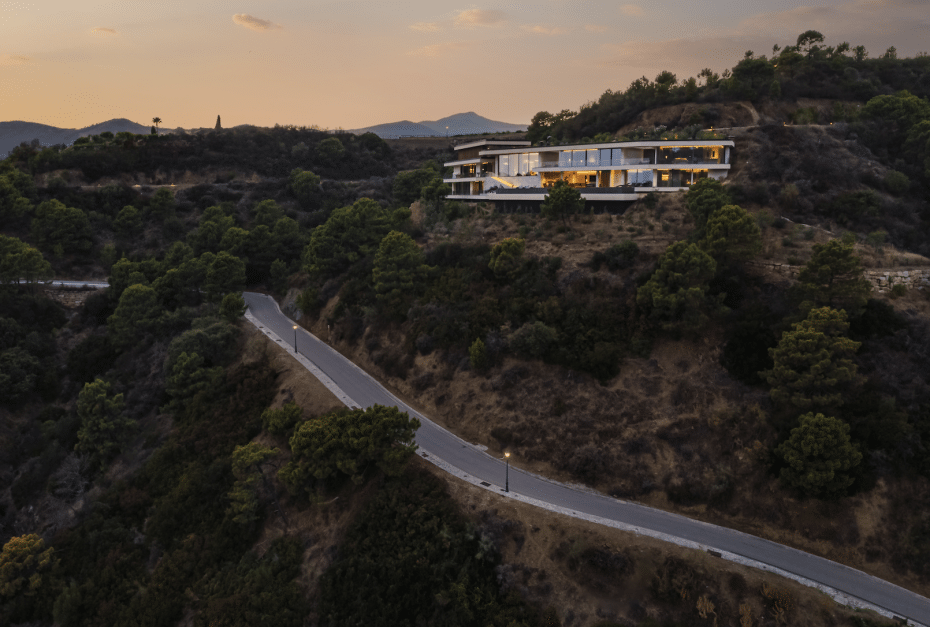 Which is the leading real estate agency in Monte Mayor?
We are proud to say that Drumelia is the leading real estate firm in Marbella, with decades of experience working along the Costa del Sol and helping buyers and vendors with their properties in Monte Mayor. We currently have over 10 properties in Monte Mayor, ranging from traditional Mediterranean homes to luxury villas. We are here to help in any way possible and are prepared to guide you through your sale or purchase process.
Here you can see more exciting properties in Monte Mayor
Fun fact about Monte Mayor
The Monte Mayor castle was built in the 11th century for Granada's Muslim rulers.
The castle was once the most significant Moorish stronghold on the western Malaga coastline.
The coastline along Monte Mayor was regularly patrolled by African pirates, some centuries ago!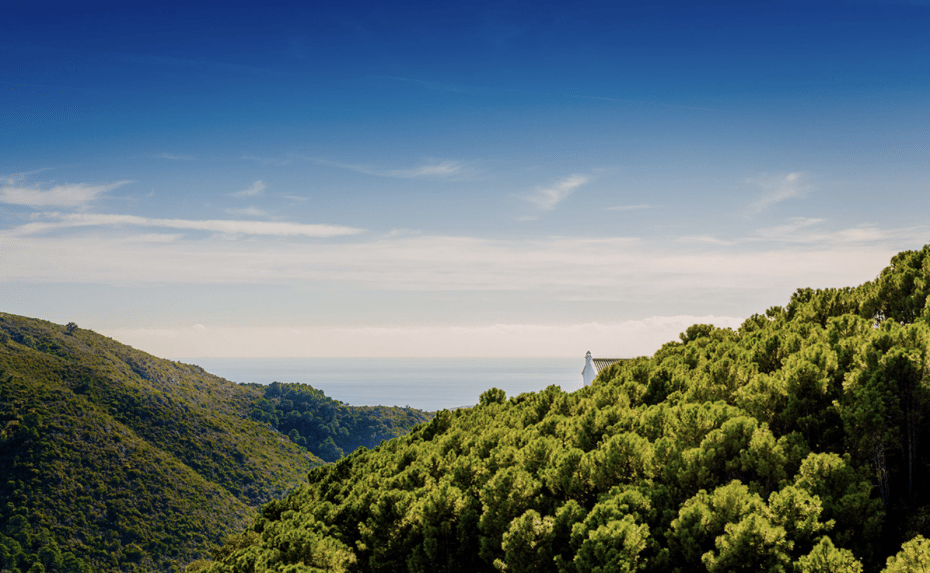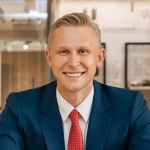 CEO & Partner
Artur Loginov
Artur Loginov is the CEO and proud Partner of Drumelia Real Estate. He has over a decade of knowledge and…
Eat & Drink

Health & Wellness

Education

Shopping

Golf

Hotel
Properties for sale in Monte Mayor
We work daily to bring you every good investment or luxury property for sale that hits the real estate market in Sotogrande. Find all available property for sale options in Sotogrande.
View all properties