DISCOVER MARBELLA OLD TOWN. DINE, SHOP, SEE & EXPLORE!
By Julia Nilsson on - 9m. reading time
Steeped in traditions that date back centuries, Marbella Old Town offers a glimpse into the past while bustling with energy that appeals to locals and tourists alike.
READ MORE about the enchanting heart of Marbella!
What is Marbella Old Town called?
Casco Antiguo de Marbella, or Marbella's Old Town, is a gem that captivates with its rich history, authentic architecture and vibrant atmosphere.
Where is Marbella Old Town?
Despite the booming contemporary development in Marbella, the town center has managed to preserve its historic charm, cultural identity and heritage. Its architecture is a delightful blend of traditional Andalusian style and Roman and Moorish influences.
It lies at the eastern edge of Marbella's famed Golden Mile, at the foot of the Park de la Represa. And it's within easy walking distance of Marbella's beaches and many beach bars.
Discover some nearby properties along the enchanting Golden Mile.
As you meander through the labyrinth of narrow cobblestone streets, you are transported back in time. The winding alleyways are lined with whitewashed buildings adorned with cheerful geraniums and bougainvillea. The sweet aroma of orange blossom fills the air, and fountain water sings its song, exactly like Garcia Lorca wrote.
Plaza de los Naranjos: The heart of Marbella Old Town
The iconic square is adorned with orange trees and lined with cozy cafés and quaint shops. Among the most notable buildings are the Renaissance-style Consistorial House (currently Marbella's Town Hall) and Casa del Corregidor (Magistrate's House) that combines Gothic and Renaissance elements with Mudejar style.
Hermitage of Santiago (Ermita de Santiago) is the oldest religious monument in the town. Previously a small mosque, it dates from the 15th century, just after the conquest of the town by the Catholic monarchs in 1485, and actually, before the Orange Square (the reason it doesn't seem to match with other stately houses). Next to the town hall you'll find a Tourist Information Office.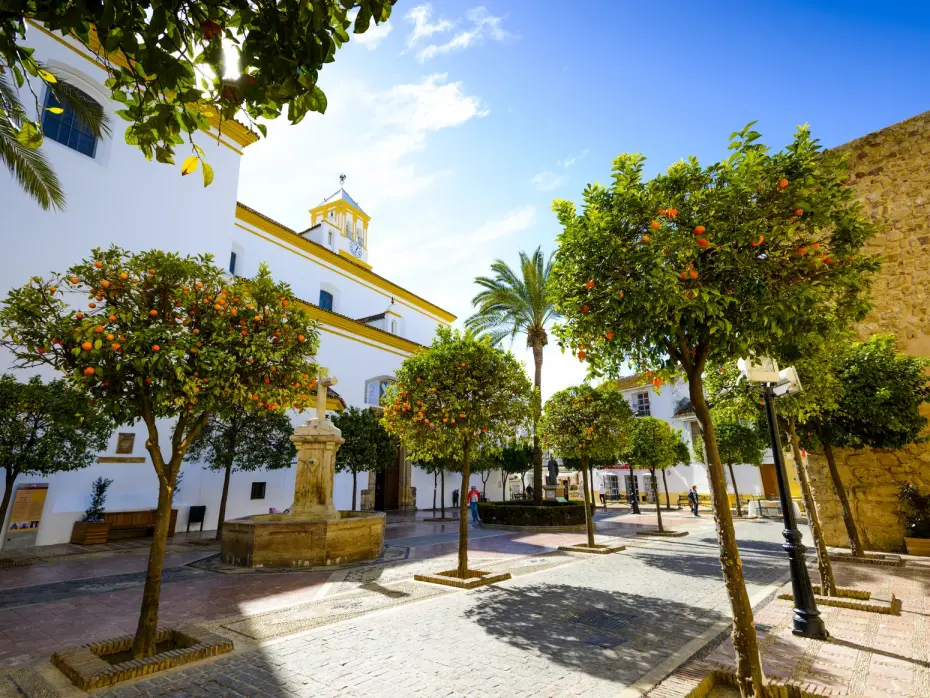 Plaza de los Naranjos is a perfect place to savour local cuisine and indulge in a cup of coffee or refreshing glass of Sangria, popular among tourists.  Have you tried White Sangria made with apples? You'll love it in a heartbeat. The locals' choice is Tinto de Verano (literally 'summer red wine').  This drink originated when Federico Vargas from Cordoba created a mix of a red wine and traditional brand of soda (gaseosa) served over ice, with a citrus slice.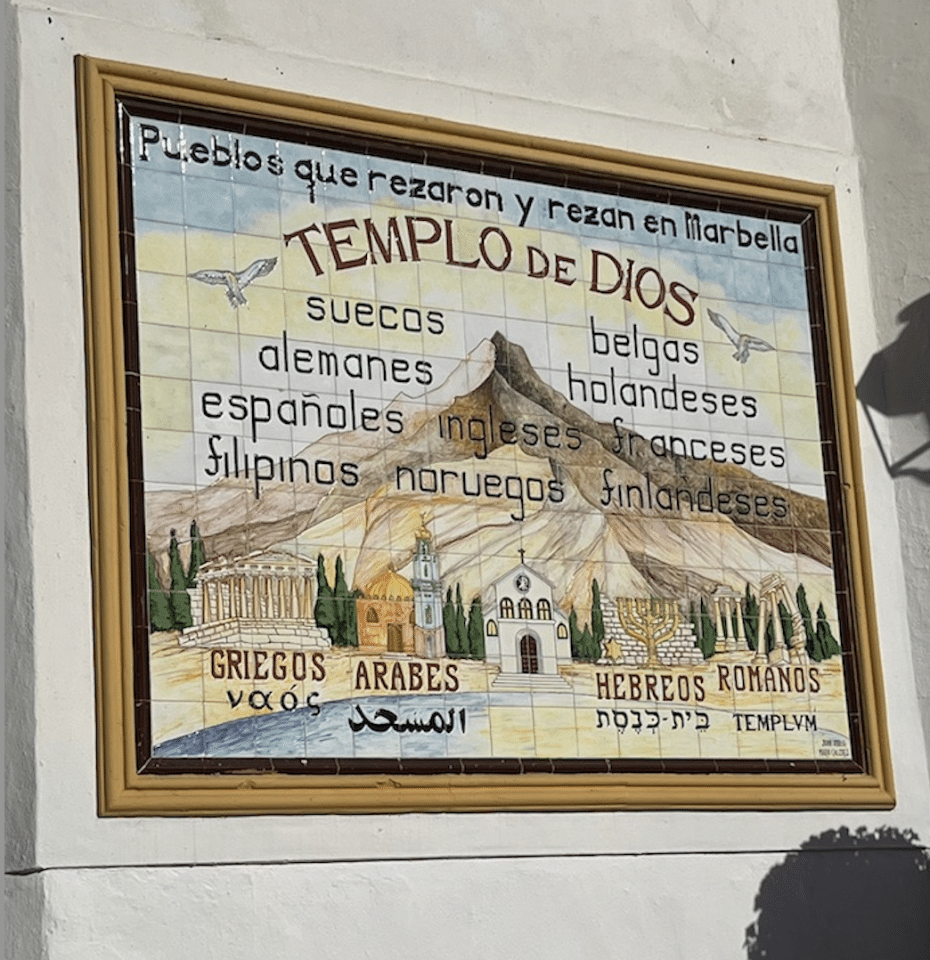 Eating out in Marbella Old Town
A wealth of restaurants in Marbella's Old Town provides a range of culinary experiences, from fine dining to traditional tapas. Ensuring you can savor the best regional flavours.
The Farm Restaurant is a unique place with a seasonal menu, all organic and locally sourced. It is set in one of Marbella's oldest buildings, with many original features from 1502. The atmosphere gets you in the mood to enjoy typical Andalusian cuisine. It is also a flamenco performance space. Stomping and clapping and gorgeous outfits … helps digest the food even better!
Skina is a renowned 2 Michelin-starred restaurant led by acclaimed chef Marcos Granda. It offers a sophisticated dining experience and celebrates the recipes that have been made in Andalusian homes for centuries. 10 diners, 4 tables. Can you imagine the level of care and attention?
Conmpasión fuses the traditional and modern. Try flamenquin de rabo de toro. Nothing says Spain like the flavourful oxtail!
Artistic Restaurante Garnacha not only has various art hanging on the wall, but the layout of the plates are true paintings. It offers à la carte and degustation menus with custom wines, and artfully created tapas.
El Patio de Mariscal is tucked away in a charming Andalusian courtyard. The cozy ambiance and attentive service add to the overall dining experience.
With its rustic atmosphere and traditional cuisine, the beloved restaurant Casa del Corregidor has belonged to the same family for almost a century. It's the perfect place for authentic sopa de ajos (garlic soup with sherry) like a big hug from Grandma, and other signature dishes always paired with heavenly Spanish wines.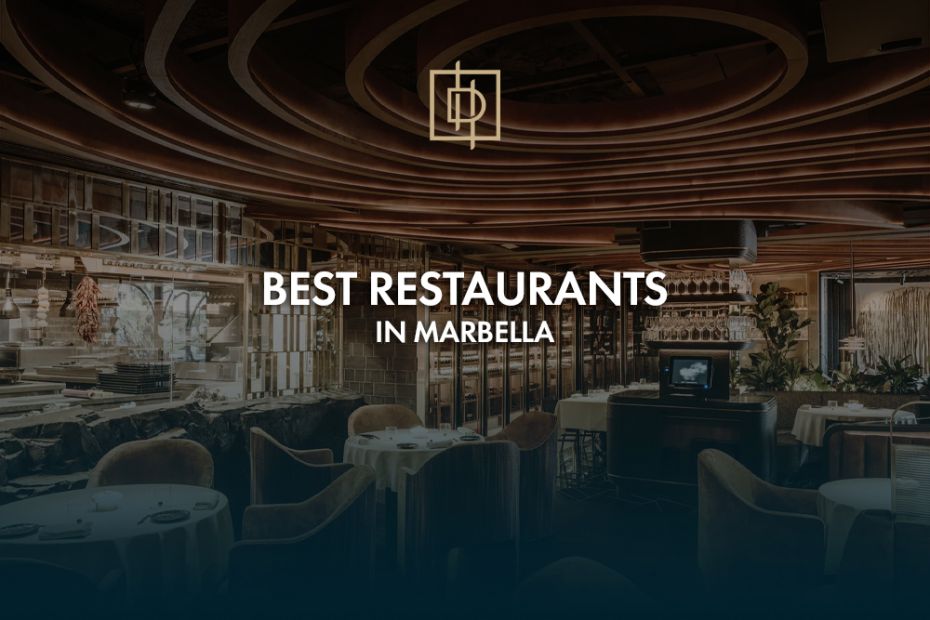 Discover more of Marbella's best restaurants.
Go 'tapas'!
If the world knows one thing about eating in Spain, it's tapas. And Marbella's old quarter is ideal for "tapas-hopping" – especially when night begins to fall.
Know how to spot a good bar? Look for crumpled napkins and olive pits litter the floor. As it's very common to toss them. This rule only applies to bars, though. You wouldn't want to throw anything on the floor if you are seated at a table!
Located in a charming street, Bar El Estrecho offers a variety of traditional tapas and regional wines. It's also hard to beat the satisfaction of an ice-cold craft beer.
Encounter a divine selection of tapas at Taberna Casa Curro. Let your tastebuds run wild!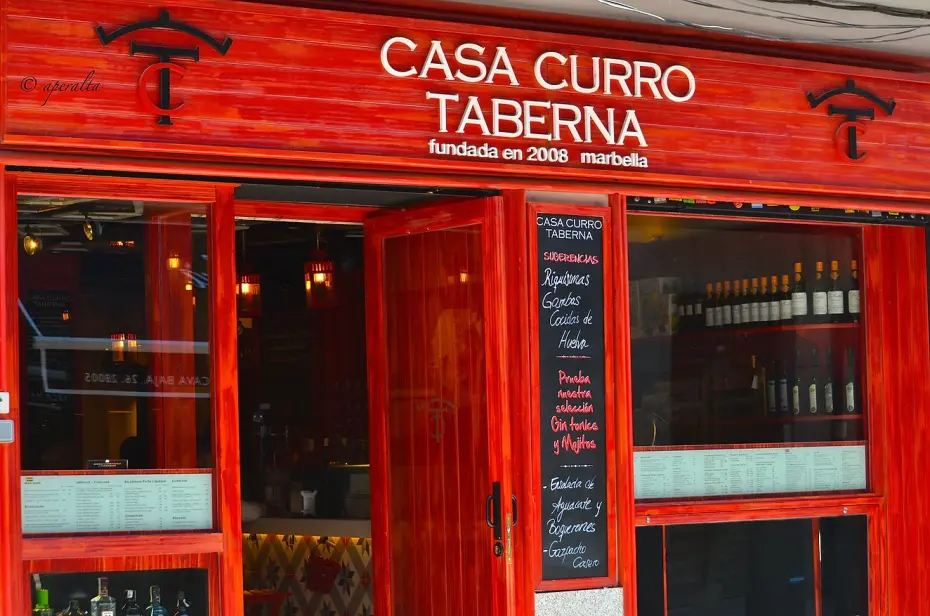 Popular and buzzing La Taberna del Pintxo has a wide variety of pintxos, the Basque-style snacks, and you'll be surrounded by locals.
Taberna La Niña del Pisto can be a bit tricky to find on a narrow street that's easy to miss. But keep looking, it's worth it! Locals say, this quaint Córdoba-style restaurant is the oldest tapas bar in Marbella. Try their salmorejo, a typical dish from Cordoba (a cold tomato soup garnished with ham providing and sensual contribution to an otherwise humble dish).
Landmarks and places to see in Marbella Old Town
One of the notable landmarks is Iglesia de la Encarnación, a beautiful church built in the 16th century. Its bell tower is even older as it is the former minaret of the mosque. The architecture combines Gothic, Baroque and Rococo styles, making it a sight to behold.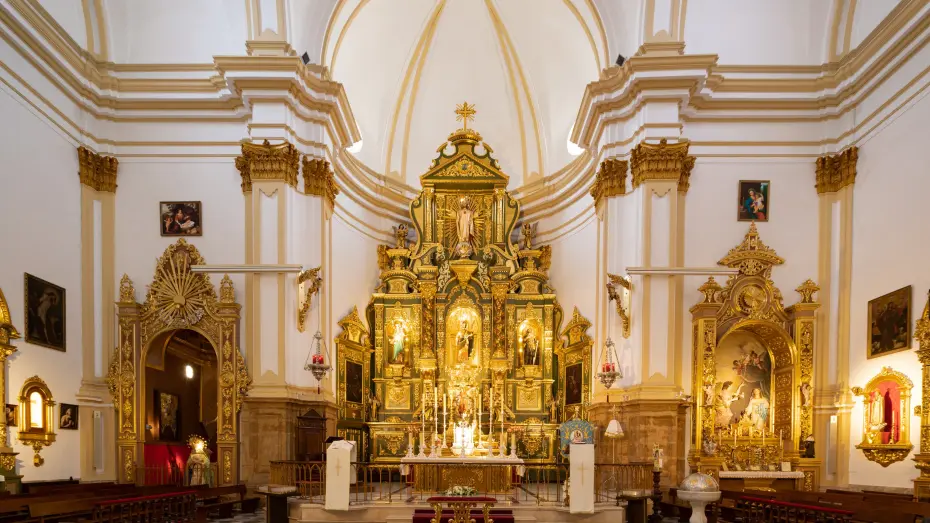 El Castillo de Marbella (Marbella Castle) was built by the Moors in the 9th century as a defensive fortress with the wall that covered 90,000 m², protecting an old Arab medina. It was modified during the 14-15th centuries. However, the original details attest to an earlier Roman settlement.
Santo Cristo is a tiny church with a lot of history. The picturesque building dates from the 16th century and formed part of a Franciscan convent. Make sure you stop to take a photo to remember its beauty.
Admire the collection of over 4000 works from various artists including Picasso, Miro, Barceló and Dali in Grabado Museum. The unique museum of contemporary Spanish engraving was open in 1992 in a stunning Renaissance-style building, the old Bazan Hospital dating from the 16th century.
A must-see landmark
Doesn't matter if you are a fan of surrealism or not, you can't miss Salvador Dali's uniquely bizarre sculptures on Avenida del Mar, set between Casco Antiguo and Paseo Marítimo (seafront promenade). Despite the controversy that surrounded their origins, 10 bronze works designed by Dali and cast in bronze by Bonvicini in Verona are a must-see landmark. It's rather amazing to find yourselves surrounded by Dali statues, on par with any museum collection, yet in the street next to the sea – and for free!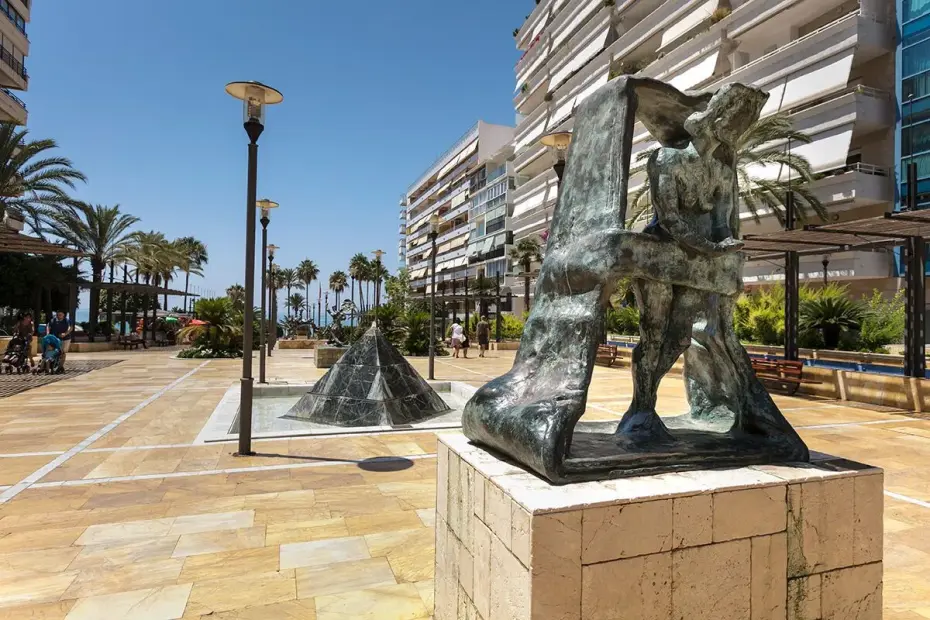 Feel like shopping?
Beyond its architectural and cultural wonders, Marbella's Old Town is also renowned for its unique shopping experience. Many shops in the Old Town illustrate the great Coco Chanel's line, "A girl should be two things: classy and fabulous".  Shopping in Casco Antiguo may be less glamorous than in Puerto Banus or Marbella's Golden Mile, but no less exciting. Especially if exclusivity is your thing.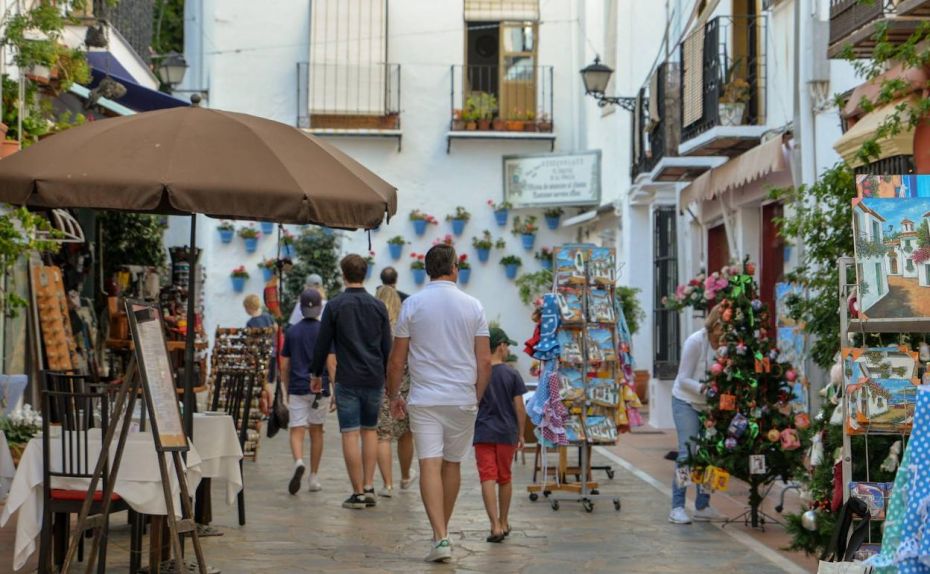 Break up your shopping with a cool drink in the square and end it with a nice dinner, just like Michelle Obama. While on holiday in Marbella, the wife of President of the USA went shopping in Old Town, buying white dresses for herself and her daughter, jewelry, necklaces and bracelets for gifts. Then she had dinner at lovely Restaurante Buenaventura, situated by the Castle walls and Encarnación church.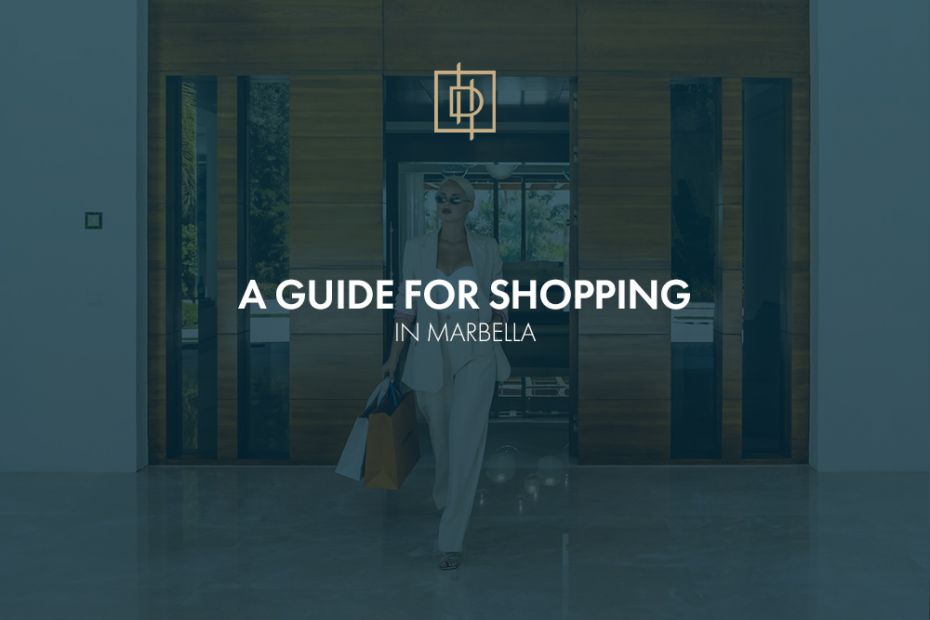 All you need to know about shopping in Marbella
Where to park in Marbella Old Town without strain and pain
You can't drive inside the Old Town. But parking in Marbella is hardly child's play. If you are lucky to find a spot on the street, bear in mind that the blue zone is not free. Among the possible car parks are Avenida del Mar behind Alameda Park, Marbella Municipal Market, Plaza de la Victoria. Fuerte and Amàre Beach hotels' car parks are open to the public.
What are people from Marbella called? Textbook vs Tradition
Traditionally, Marbella's residents have been called "marbelleros" in the local vernacular and "marbellenses" in more formal registers.  Since the 1950s, the only demonym that appears in the Royal Spanish Academy Dictionary has been "marbellís" ("marbellíes") However, the inhabitants of Marbella Center still proudly say, "Nosotros, los marbelleros."
Legendary figures of Marbella Old Town       
Apart from being cosmopolitan and international, Marbella old town is noted for a long history of eclectic characters. Almost all of these legends have disappeared ... but were not forgotten!
Casco Antiguo remembers "El Pérez" from calle Gloria, a carpenter turned philosopher of the town. He created the term "Aposado" to distinguish the natives from those who had come to Marbella to work and stayed here.
"Pelotilla", a character dedicated to collecting scrap metal and junk throughout Marbella center with a hypermarket cart, had a warehouse on calle Mendoza.
Children feared "Miguel Ángel El Loco" who according to the urban legends of the time, jumped from the roofs.
"El López" did flamenco handclapping every time a car passed by – estimated at thousands of claps per day!
These stories do not appear on paper but they are part of Marbella's history. Undoubtedly, these personages have bestowed that special 'carácter de pueblo' – an authentic village character.
Curious about the many neighbourhoods and properties all of Marbella offers?
Please visit our Properties Page
To conclude, when we think about Marbella, we think of parties, luxury and glamour, but there are many more things to see and feel in our wonderful and deeply traditional town. Marbella Old Town is a destination that offers a tapestry of rich history, culture, architecture and delectable cuisine, creating an impression that charms, and lasts!
The author would like to express her gratitude to her good friends Manolo Cano and Marbella's architect Pepe Cano, for their generous sharing of facts and history about Marbella Old Town.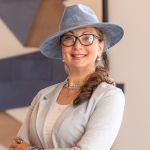 Copywriter
Julia Nilsson
Cosmopolitan since birth, Julia prides herself on being multilingual and has a doctorate degree in international auxiliary languages (Esperanto) as…