A Guide for Shopping in Marbella
By Varia Sinichkin on - 6m. reading time
Marbella is known for its beautiful beaches and glamorous establishments, yet many do not know that Marbella also boasts an extraordinary array of boutiques and stores to fit all tastes. This shopping guide will familiarise you with the best places for retail therapy in Marbella. There are several shopping centres in Marbella, such as La Cañada and El Corte Inglés, as well as stand-alone boutiques.
La Cañada has revolutionised the shopping experience in Marbella, as this centre has it all. It is home to over 150 stores and has many leisure activities and restaurants.
For Fashionistas, there is a wide range of international brands, such as Hollister, Desigual, Marks and Spencers, Rituals, Calvin Klein, Sephora and Victoria's Secret. Spanish brands such as Zara, Pull and Bear, Bershka and Mango are also sold here. Of course, several upscale brands, such as Maje, Sandro and Punt Roma, can also be found.
For tech lovers, the main Apple Store in the region is located in La Cañada. FNAC is a popular choice, stocking electronic equipment and books and CDs. There are also several shops specialising in video games, such as the GAME store.
The cinema in La Cañada shows all the newest releases in both English and Spanish. For a quick bite, there are various American-style fast food options, like McDonald's, Starbucks, Taco Bell and KFC. If you are looking for a more relaxed, sit-down experience, La Pappardella offers tasty Italian dishes, and The Sushi Bar has an array of Japanese sushi selections. A large AlCampo supermarket also sells everything from food and drinks to electro domestics.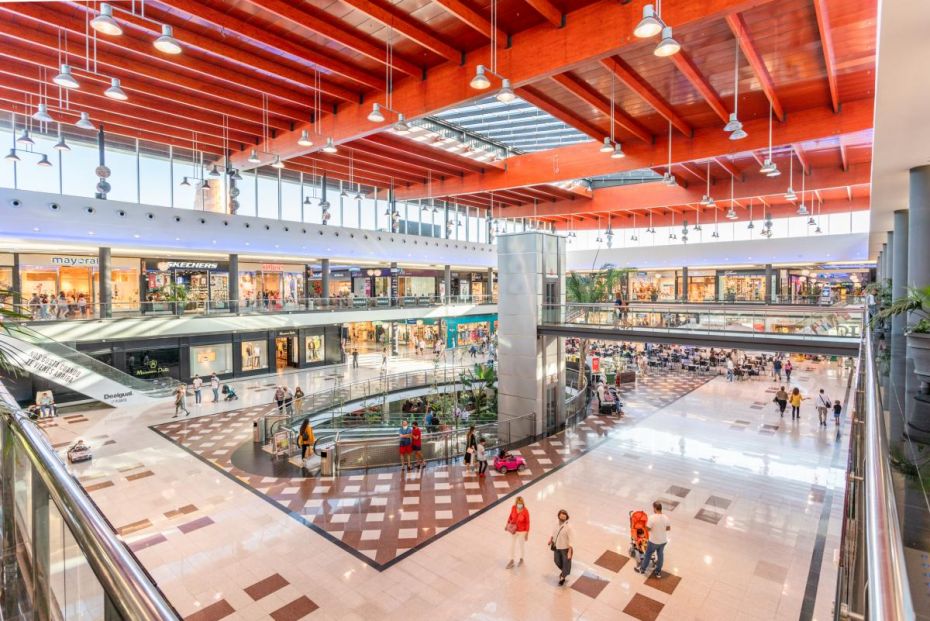 Address: La Cañada Shopping Center, C. Ojén, S/N, 29600 Marbella, Málaga
Contact: +34 952 860 142
Opening hours: Shops are open Mon-Sat from 10:00-22:00. The cinema and restaurants open from 10:00-00:00 every day. AlCampo supermarket is open from 09:00-22:00 every day.
El Corte Ingles is the hotspot for Marbella residents and visitors when they need to buy something, and rightfully so. The Spanish flagship department store, with outlets all over the country, holds a wide range of products in a luxurious shopping experience.
One can find many beauty and fragrance stores, with brands such as Chanel, Jo Malone, Tom Ford, Dior and Hermes. Some of the world's major designers also have clothing stores here, such as Stone Island, Dolce and Gabbana, Balmain, Burberry, Canada Goose and Fendi. Home goods, electronics, games and books are also available in Marbella's favourite shopping centre.
HiperCor is located inside the centre, a supermarket offering a range of consumer products at a lower cost and food. There are bio options for health lovers, with many organic products for sale. There is also a gourmet section within El Corte Ingles that sell an array of luxurious produce from across the globe.
Regarding gastronomy, various cuisine options are offered on the last floor of El Corte Ingles. Bistroman, a restaurant offering French cuisine and a sushi bar, is a visitor's favourite due to its beautiful design and extensive menu. A bakery, Erics, offers beautiful pastries that taste so good you will be blown away. Starbucks and Häagen-Dazs can be found on the ground floor.
Also, don't forget to bring your passport, as non-Spanish residents can obtain a Tourist Card for discounts and VAT Refunds.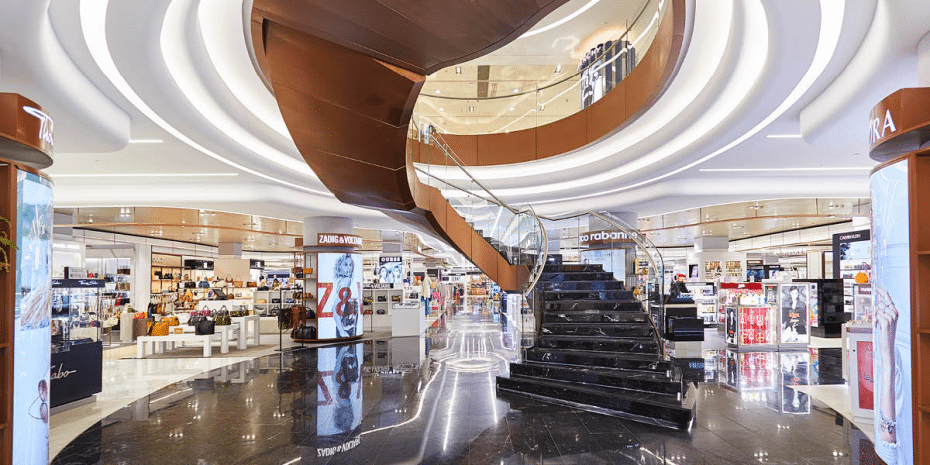 Address: C. Ramón Areces, 29660 Marbella, Málaga
Contact: +34 952 90 99 90
Opening hours: 10:00-22:00 from Mon-Sat
Steps away from El Corte Ingles, a two-story shopping centre offers a cosier shopping experience. The intimate store holds brands such as Zara, H and M, Pull and Bear and Massimo Dutti. For a seamless shopping experience, this is the place to go.
There is also Manuka, a health-conscious café that offers delicious food, smoothies and great coffee. They also offer a seating area for those who prefer to wait for their partners to shop, or to watch their kids play in the small play area provided next to the café.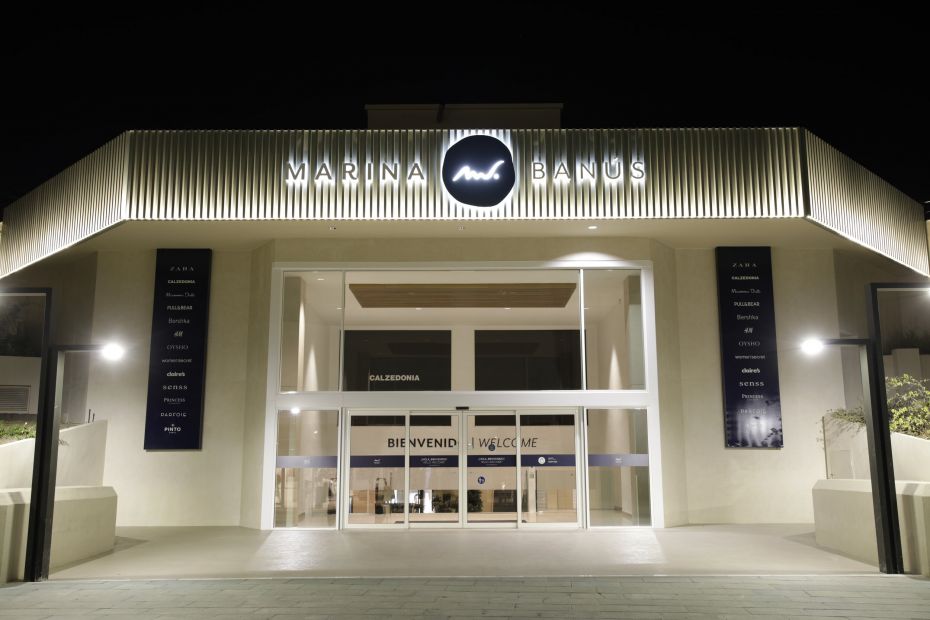 Address: C. Ramón Areces, s/n, 29660 Marbella, Málaga
Contact: +34 952 90 65 44
Opening hours: 10:00-22:00 from Mon-Sun
The epitome of excellence and elegance can be found in Marbella's Puerto Banus. Designer boutiques line the promenade, with names such as Jimmy Choo, Louis Vuitton, Saint Laurent, Fendi, Hermes, and Dior. Several newer stores sell trendy sneakers, such as sold-out Nike Jordan's and Yeezy's.
These upscale brands offer a beautiful shopping experience with views of the marina and tailored services to fit your needs; the exquisite Marbella experience. The shops sit amongst cafés and restaurants where you can take a break and watch the supercars and yachts as you delve into a refreshing drink or a tasty meal.
During the summer months, there is also a market in Plaza Antonio Banderas. Here, you will find boutique pop-up stores that sell anything from hand-made jewellery and vintage clothing to antiques and unique fragrances.
And, every Saturday from 09:30 to 14:30, you will find an outdoor flea market between Centro Plaza Shopping Centre and Puerto Banús. You will find anything from leather goods and hand-crafted furniture to vintage clothes and accessories here. This is a popular place for residents and tourists to visit on a tranquil Saturday.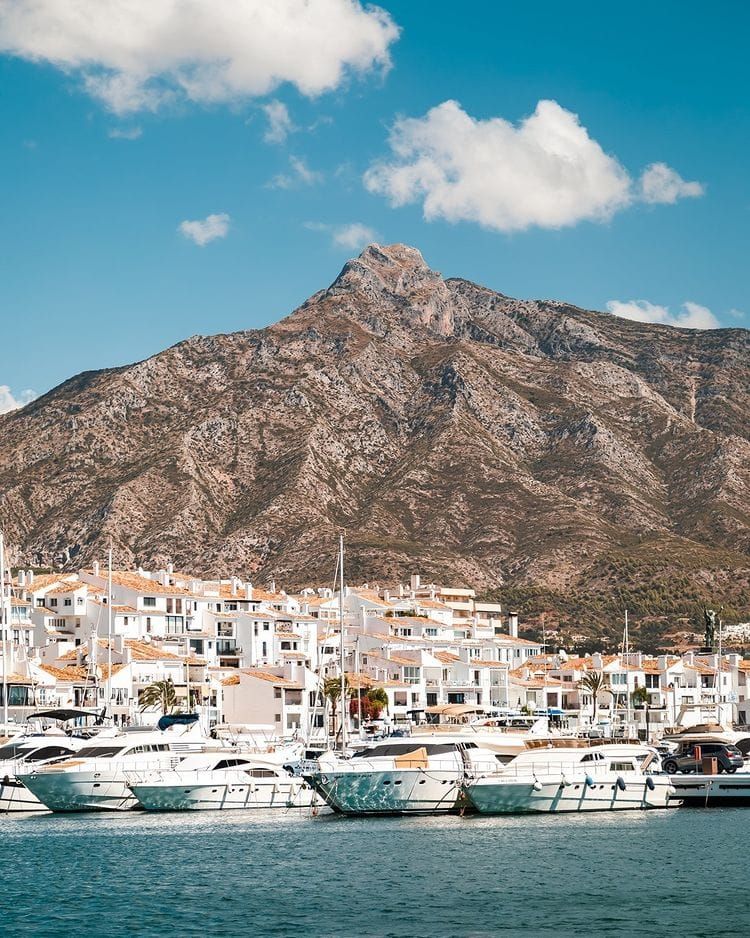 To experience Marbella at its core, the Old Town is a must-see. Many small businesses open their doors in the Marbella Old Town, selling hand-made products. Several of these shops are specialised, with one selling clothes made only from Thai silk, for instance. Walk along the lovely cobbled lanes as you discover homey shops that you will fall in love with.
There is also Avenida Ricardo Soriano, the main road that passes through Marbella City and is a continuation of the Marbella Golden Mile. Here, you will find high-street brands and an assortment of other businesses, such as pharmacies, restaurants, supermarkets and much more.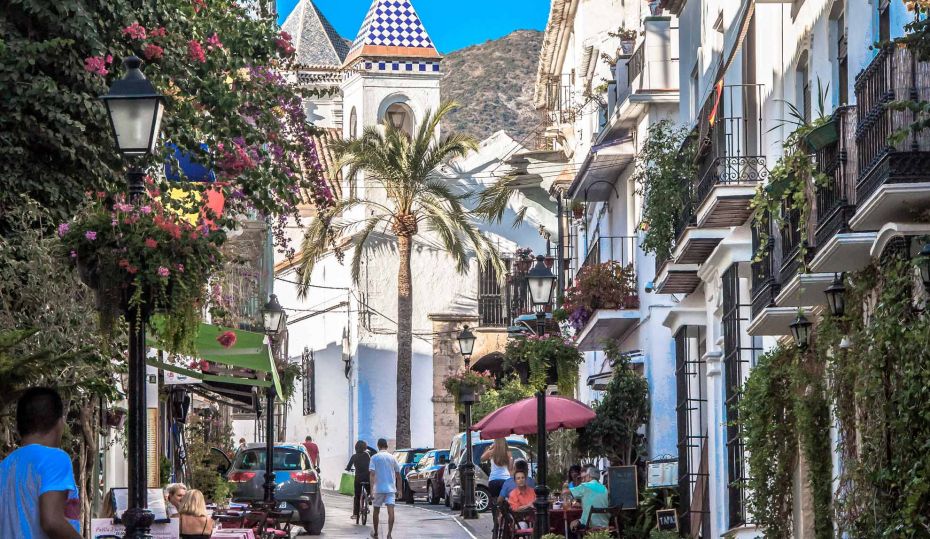 Just 40 minutes away by car, one will find Plaza Mayor. This large and partially outdoor shopping centre is located minutes from Malaga Airport and Malaga City. Here, you will find a wide variety of shops: from high-end designer brands and electronic retailers to grandiose cinemas and restaurants. With its convenient location and wide range of options for shopping and entertainment, Plaza Mayor Shopping Centre is a popular destination for locals and tourists alike.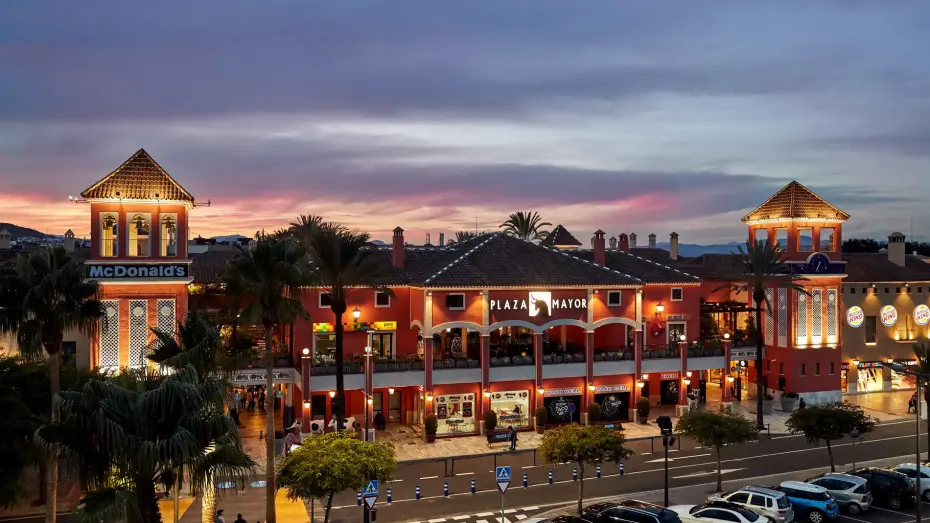 Address: C. Alfonso Ponce de León, 3-2, 29004 Málaga
Contact: +34 952 24 75 80
Opening hours: 10:00-22:00 from Mon-Sun
Though it may come as a surprise to many, the Marbella shopping experience is unforgettable!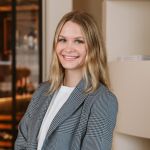 Copywriter
Varia Sinichkina
Varia is currently living in New York City where she is hard at work completing her Bachelors degree in Creative…