Benefits of Owning a Property in Marbella
By Salma Hwedi on - 10m. reading time
Once a small fishing village, Marbella has grown into a refined, modern city with attractive residential areas acknowledged on a global scale. It is hardly surprising that in recent years, more foreigners have decided to invest in real estate in the south of Spain, particularly in Marbella. Marbella is blessed with the best climate in continental Europe, the most varied landscape, and a convenient geographical location that gives it a unique position.
Marbella provides a cosmopolitan ambience. It boasts good infrastructure, international schools, excellent medical care, magnificent Blue-flag certified beaches and superb sports facilities. These factors contribute to the unique lifestyle that makes Marbella a preferred location for spending holidays or living all year round. And when you invest in Marbella's real estate market, you get to enjoy all the benefits the local lifestyle offers.
What are the benefits of owning a property in Marbella?
Lifestyle.
The ideal climate, unique history and cultural aspect of Spanish heritage, and overall easy integration of foreigners, are some of the most significant selling points for investing in property in Marbella.
Mediterranean food is known for being the healthiest diet one can adopt. Marbella invites you to enjoy rich Spanish cuisine in the numerous chiringuitos and tapas bars. Of course, there is a wide range of fine international cuisine restaurants. The well-renowned chefs provide a fantastic dining experience in Marbella's 16 establishments that have been awarded Michelin stars in 2022. Add Marbella's exciting nightlife with its clubs, discotheques, casino, bars and many places with trendy vibes and jet-set appeal.
A pleasant lifestyle also revolves around the best golf clubs (Marbella has Europe's largest concentration of luxury golf courses) and just about every sporting and outdoor activity under the sun, from tennis and surfing to horse-riding and via Ferrata. Located just around 200 km away, the snowy mountains of Sierra Nevada give you an excellent opportunity to practice winter sports.
The excellent medical care in Spain and easy access for foreigners are worth mentioning. The country's healthcare system is considered one of the best in the world, including a free healthcare system and affordable private health insurance. Spanish public health care is available to all residents for free, and the quality and level of service are outstanding. Even if you pay out of your pocket, it is still much more affordable than the most basic healthcare services in other parts of the world. The average monthly insurance cost is €100, and there are plans for as low as €50.
Another attractive fact is that Spain is very family-friendly and big on community and family bonds. Many expatriates move here with their families on a retirement visa. There are many family activities, including several amusement parks, zoos, museums, water and bio-parks for the family to enjoy. It's a great destination for children as they can access excellent public schools and safely play outdoors in the parks and beaches. Apart from families, Spain is also retirement-friendly, thanks to the non-lucrative visa, low property costs and free (or cheap) healthcare.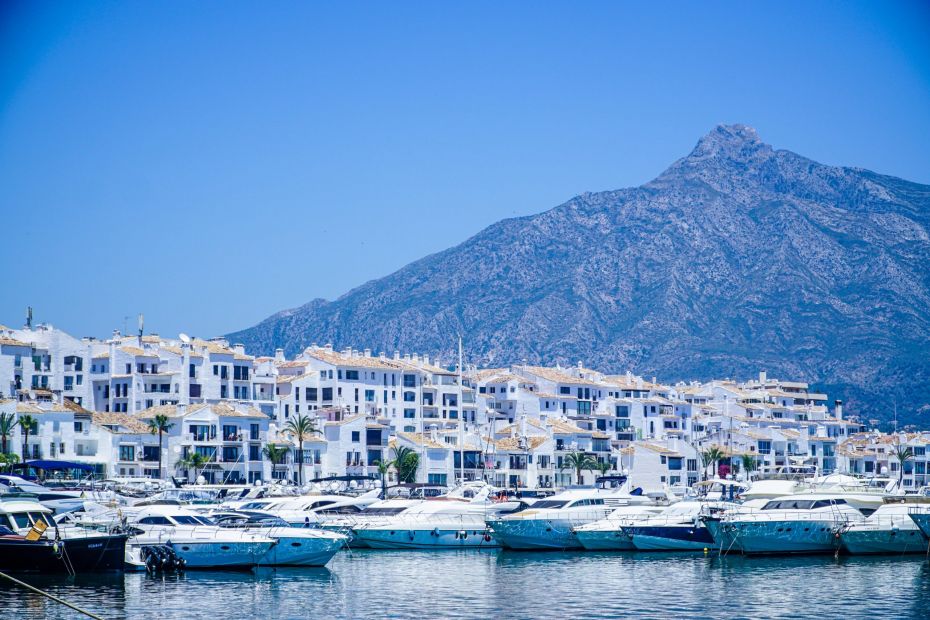 Location.
The Costa del Sol is situated on the cusp of the Mediterranean Sea, The Atlantic Ocean and two continents. Marbella is considered one of the sunniest places on the planet, with over 320 sunny days a year, mild winters and warm summers. Mountain ranges and Marbella's legendary symbol La Concha Mountain protect the region from the northern winds and give it its famed microclimate, with fewer rain spells during winter and less intense heat in summer.
Geographically, Marbella offers many types of landscapes: mountain, woodland, valley, golf, rural, beach, etc. It means people looking for a home are spoilt for choice in terms of location and allows one to experiment with their lifestyle habits. One day you could play golf under the sun, and the next, skiing in Sierra Nevada, followed by a hiking trip in central Spain.
The choice of property in Marbella reflects not only one's budget and aesthetic preferences but also the intended lifestyle. Marbella offers so much! The investors can consider multiple areas with houses with different characteristics or plots of land for construction. If you are looking to move away from the hustle and bustle of a city and want to be in touch with nature, you can find many properties in Marbella offering just that. If you are magnetically attracted to the sea and beach lifestyle, there are plenty of remarkable beachfront apartments, luxurious penthouses and villas for sale by the sea. Golf enthusiasts will be happy to live near one of the golf courses of Marbella or within a peaceful golf resort, enjoying the frontline golf location.
Marbella's strength lies in its diversity and ability to cater to a wide range of lifestyles, be it your preference for sport, nature, beach, socialising or family life.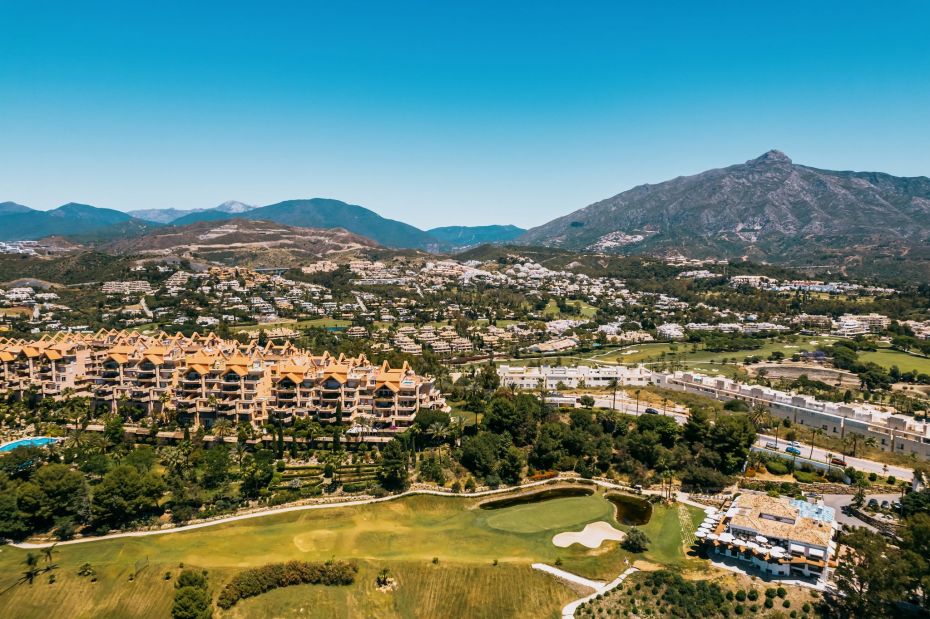 Convenient for Travelling.
Spain is excellent for road trips. You can make it from the Mediterranean coast to the Northern Coast in just one day, while in the south, the Costa del Sol borders the Costa de la Luz, which meets the Atlantic Ocean. Marbella is also close to Algeciras, a port town with daily ferries travelling to and from Morrocco. You can also travel by train or easily and quickly fly to cover more distance in less time.
Marbella is centrally located on the Costa del Sol and well-connected. It has the luxury of boasting many modes of transport nearby, such as toll roads and public coastal roads, boat ports and marinas. Malaga port is the second most important port in Spain for cruise passengers. The high-speed AVE train connects Malaga to major cities across Spain - such as Madrid and Barcelona - and beyond to France and the rest of Europe. It will take you less than an hour to drive from Marbella to the international airports of Malaga and Gibraltar, connecting you to over 150 countries. Madrid is a mere 1h 15m flight, Rome is 2h 30m, Paris is 2h 35m, London is 2h 50m and Berlin is 3h 30m.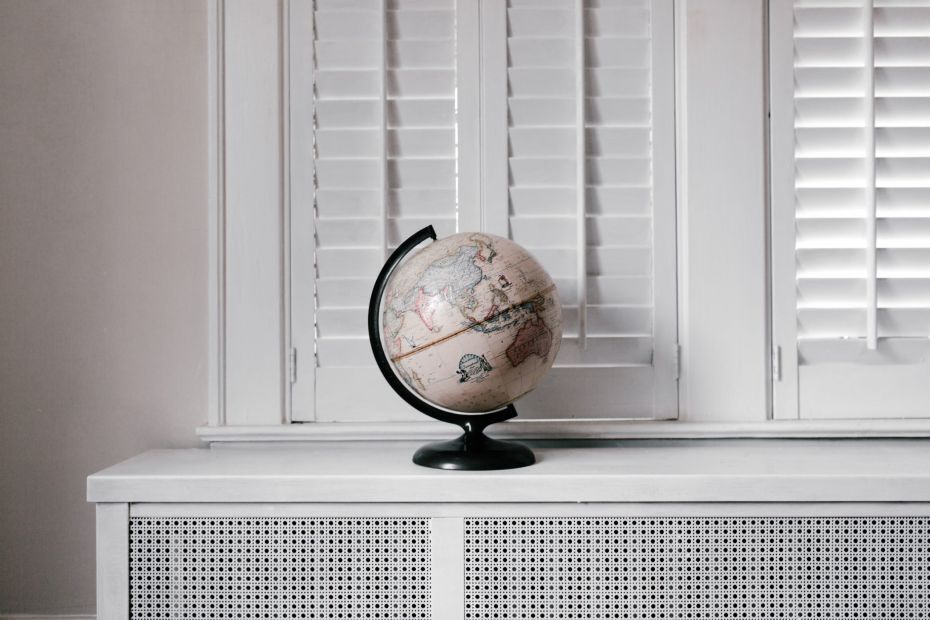 International Community.
One of the most cosmopolitan towns of Spain welcomes its residents of many nationalities. People from different backgrounds have integrated their cultures and customs into Marbella, which has become a home away from home for them. It is common for foreigners to find things that they could find back home.
Even shopping is cosmopolitan in Marbella. Fashionistas love the major international brands and various world-renowned designer boutiques in Marbella. Visitors are often astounded by the selection and availability of international goods, and food delights locally sourced and from many other countries. One thing many expatriates have never struggled with in Marbella is access to the international cooking ingredients that were available to them back home. You will get a taste of home in El Corte Ingles' which always has an excellent selection of foreign foods. Marbella has a gourmet deli, an exceptional variety of organic products, and kosher and halal products. You can find Swedish supermarkets, British corner stores, and Moroccan, Asian, Ukrainian, Russian and Latin American shops around Marbella.
The Costa del Sol offers a truly international environment with cultural, social and linguistic richness. It is an excellent place for people to bring up children, and many foreigners opt to move there for their children's education in a friendly, safe and happy environment. The area boasts 34 international colleges and schools, including German, American, Swedish, French, Finish, and Norwegian, not to mention many bilingual British / Spanish institutions and even Montessori schools.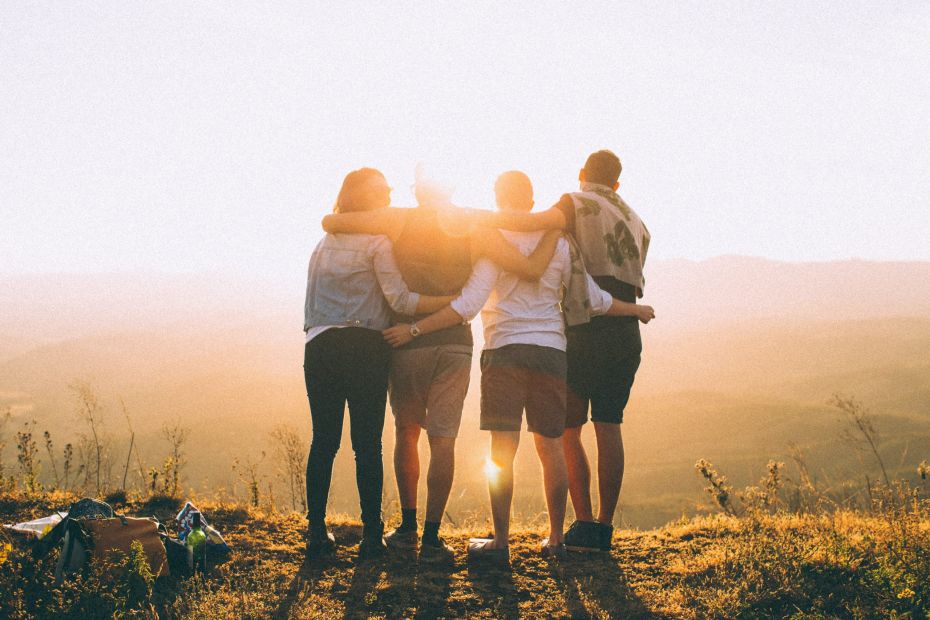 Investment.
Many people from across the globe have always invested and seen the benefits of owning real estate in Southern Spain. Marbella has a strong property market with a healthy growth rate; it has survived economic crises multiple times and has come out thriving. Although today the world finds itself in more challenging circumstances, Marbella is still presenting world-class properties that attract interest from clientele around the world.
Most of Marbella's properties are considered to be of the highest quality. European citizens invest in holiday homes rented out during their time out of the country, which works very well. Non-EU citizens also come for the Golden Visa, which is easy to obtain if you buy luxury properties. We have an article on the Golden Visa on our blog.
Since Marbella attracts a wealthy crowd, rental prices are higher than elsewhere in Europe. That is a nice bonus if you intend to invest in a property to let. Even during an economic downturn, Marbella sees plenty of demand from people looking for a sunny, classy destination. Today, Marbella keeps sharpening its image thanks to a considerable investment initiated by international and local investors, which resulted in many development projects.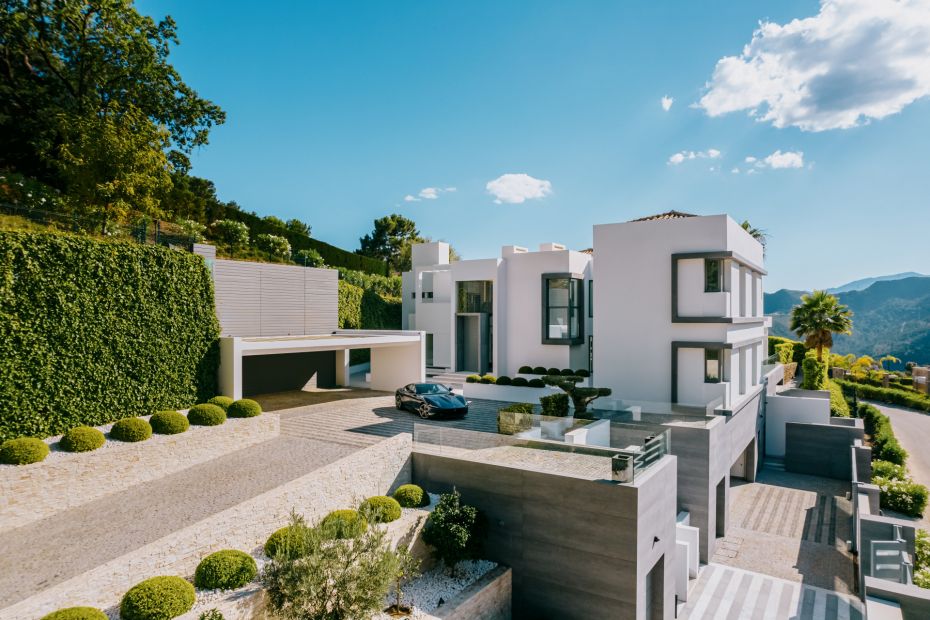 Quality and Types of Properties.
Looks matter. And Marbella has it all. It's a fabulous place to visit and an even more fabulous place to live. Looks count when it comes to property. It's a fact that Marbella boasts some of the best properties and most luxurious urbanisations in the world.
Marbella and its surroundings, including the Golden Mile, Puerto Banus, Nueva Andalucía and San Pedro, were conceived as an environment with classic Mediterranean and traditional Andalusian-style architecture. The interest that Marbella arouses at an international level as a place of leisure is reflected in the elegant grand villas and stately mansions. The influence of the Moors has left its mark on the houses with the typical Arab and Moorish style. Traditional meets modern in many sophisticated homes for sale in Marbella, and you will be impressed with this charming mix. Characterised by functionality, simplicity and comfort, the Nordic design is popular. In line with the latter, eco-friendly, Avant-garde, and contemporary-style properties are in high demand.
Location is the key to finding the right property that suits your taste, whether you are looking to buy a house or a plot for building your dream home. If you are going to move to Marbella, you need to find the right home to live in, the right area and someone who will successfully guide you through buying property in Marbella. Drumelia will gladly offer you a wide selection of properties and plots in the top locations.
Exploring our site allows you to visualise your ideal home. You may choose a bright, airy penthouse with stunning views of a beautiful golf course, a stylish mansion in some exclusive country club like La Zagaleta or Marbella Club Golf Resort, a magnificent villa on the famous Golden Mile or in the beautiful neighbourhood of Sierra Blanca. A modern family townhouse offers peace and tranquillity in Guadalmina or El Paraiso, very close to Puerto Banus, which makes every minute feel like an adventure. Those who like mountains will be happy in the marvellous Benahavis area. Suppose you dream of living right by the sea. In that case, we'll offer you a fantastic beachfront apartment or a superb contemporary house in a sophisticated urbanisation with unforgettable views in Cabopino or Estepona area.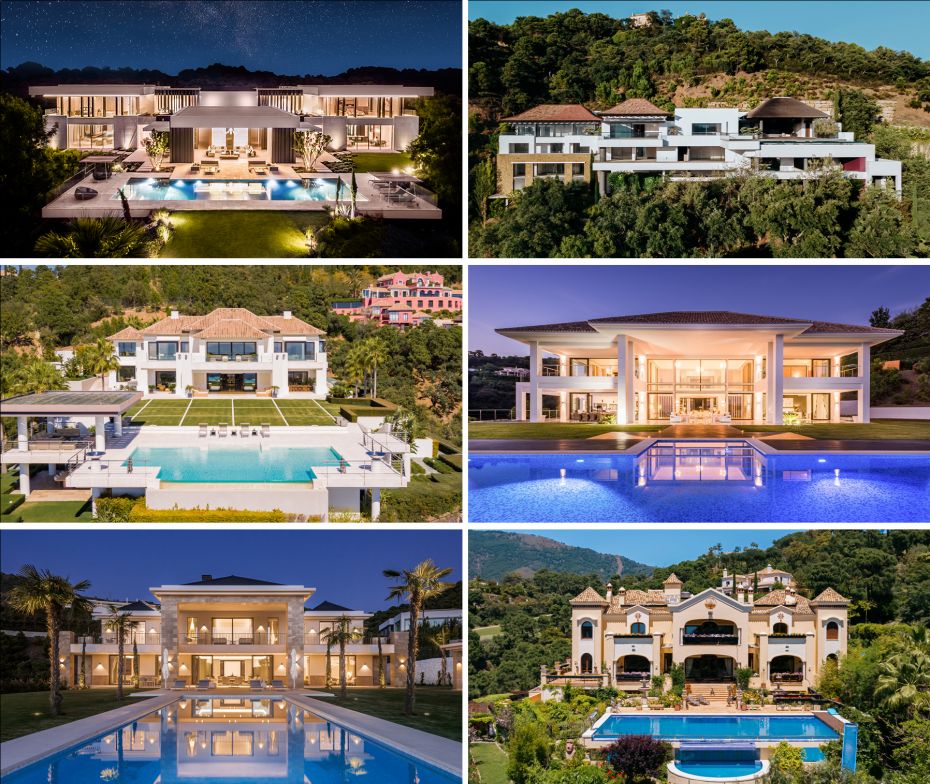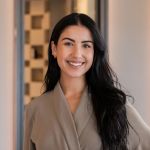 Collaborator Salma Hwedi