Medical Care in Marbella
By Salma Hwedi on - 10m. reading time
Suppose you are planning to move to Marbella. In that case, it is essential to know about the local healthcare system, especially since Spain is famous for its high-quality and affordable medical care. A trip to sunny Marbella is an opportunity to relax in luxury resorts, play golf on the best courses of southern Spain, and throw yourself into the multifaceted cultural life of the southern city. People also come here for first-class medical service. Each year, medical tourism in Marbella covers about 200,000 people.
Characteristics of the Spanish healthcare system
According to the WHO Best Healthcare Report, the Spanish healthcare system ranks 8th globally. The annual report of the authoritative publication Bloomberg ranks Spanish medicine even higher – the 3rd place after Hong Kong and Singapore among the 56 national health services. Spain spends 9.2% of its GDP on healthcare annually; it's one of the highest rates in Europe. The average cost of health care per person is 2,000 euros per year.
Key features of the Spanish healthcare system:
Healthcare functions through team member contributions.
The basic principle of general accessibility applies to patients.
94% of the Spanish population possesses social benefits.
Qualified and emergency care is available in all parts of the country.
Foreigners can have access to medical services only if they are registered and officially employed.
Residents of the country can choose a doctor who will establish a complete course of treatment for them, including tests, medicines, and examinations by specialists.
Due to high medicine prices, it is best to buy prescription medications, as you can save up to 60% of the cost. You only pay for antibiotics in Spain as a fee.
Adults over 65 can receive medications for 10% of their cost.
It's best to make an appointment with Spanish doctors plenty of time in advance, as you are more likely to get an appointment that suits you best. In rare cases, the appointment may be delayed, but not more than 3–4 days – usually when applying to specialised doctors.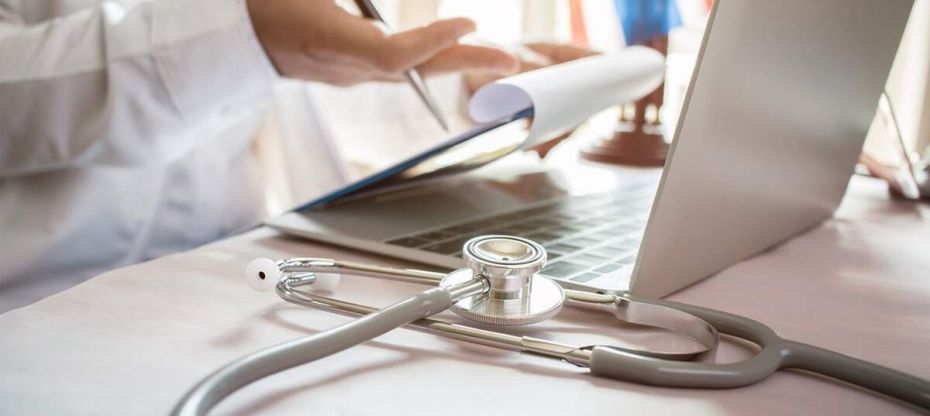 The Spanish healthcare system
Each region of the country has a public hospital with the latest modern medical equipment. There are also many specialised institutions and clinics in Spain, such as private Otorhinolaryngology, Endocrinology or Gynaecology. Pharmaceutics is very well developed in the country; nearly 60,000 specialists work in this industry. There are about 1000 clinics across Spain, divided into public, private and military clinics. You are entitled to use these clinics with the help of medical insurance, to the military – with unique army insurance, and private services are paid from the patient's personal funds.
Queues in public hospitals in Spain are usual. Spaniards go to the doctor or emergency room even for mild symptoms, such as a runny nose or slight fever. However, the municipal hospital sends the most severe to private clinics if the hospital has too many patients. But in general, Spain is considered a very healthy nation, primarily due to the atmosphere, healthy diet, warm climate and an abundance of specialised sanatoriums. The National Institute of Medical Care provides standard free and emergency care in Spain. The only exceptions are dental care and complex surgery. 24-hour care is available in Urgencia – emergency departments. In addition, in an emergency, you can contact the specialists of Cruz Roja Española, the Red Cross Society.
The patient record and medical insurance in Spain
Spanish citizens and foreigners with a residence permit have a Social Security Card (Seguridad Social). This card is the basis for issuing an individual health card (Tarjeta Sanitaria Individual, TSI) with a personal identification number of the patient. The card makes it possible to get free treatment in state hospitals and to buy preferential medicines at pharmacies.
TSI is like a passport – it cannot be given to another person, not even a family member. When applying to a municipal health clinic, it is issued at your residence. It is necessary to attach the following to the application:
ID card;
a copy of the social insurance registry extract;
a document of registration at the place of residence, which had been issued earlier than 3 months before the application.
The application can be made independently or through a notarial power of attorney.
If a patient does not have a residence permit, he can get free medical care only in three cases: injury due to a crash, an accident or if urgent surgery is required. Tourists receive free medical care only if they have travel insurance.
The best clinics in Marbella
Each region of the Costa del Sol has its state-funded medical centre or clinic with family doctors and nurses by appointment. The primary public hospital of the Costa del Sol is located in the eastern part of Marbella. It is known for its state-of-the-art equipment and first-class specialists.
However, many vacationers in Marbella and wealthy immigrants prefer to go to private clinics, which provide premium medical care and individual attention to each patient. Descriptions of the best private clinics in Marbella, which are known far beyond the Costa del Sol, are below.
Quiron hospital
It is the largest private non-profit hospital in Marbella. It is very popular due to its doctors' high professionalism, precise diagnostics and excellent medical care in intensive care, radiology, cardiology and other specialised fields.
All staff at Quiron Hospital is English speaking. More recently, the hospital has offered a section for Russian-speaking patients, which makes the registration, the initial screening and the presentation of tests taken at home more accessible. In addition, the hospital collaborates with most insurance companies in Spain.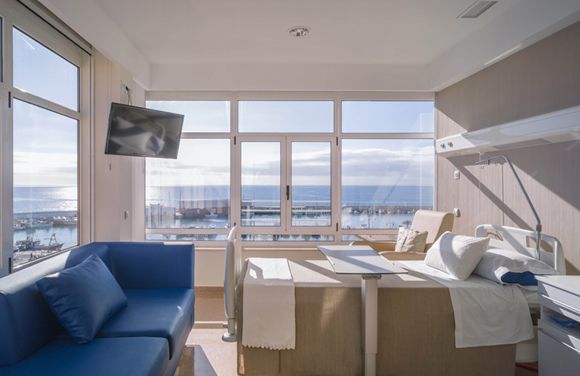 Helicopteros Sanitarios
A key feature of Helicopteros Sanitarios is Marbella's largest fleet of fully equipped vehicles for the patient and emergency care. In addition to ambulances, the clinic can also deploy a helicopter equipped with advanced electromedical equipment.
Helicopteros Sanitarios crews can transport patients to the nearest private or public clinic on the Costa del Sol within minutes. In addition, the medical service operates 3 family doctor clinics. Each Helicopteros Sanitarios team comprises highly qualified doctors focused on helping international families.
Also, Helicopteros Sanitarios has two special departments:
Dentistry offers a full range of services, from regular checkups to orthodontics, implants and surgery.
Cosmetic surgery offers personalised plastic surgery services, from breast augmentation to rhinoplasty.
Helicopteros Sanitarios has a system of subscriptions. Their holders are given medical care at home 24/7. The cost of annual service is:
Per person – 288 euros;
Membership for couples – 453 euros;
For a family with one or two children – 509 euros;
For a large family – 530 euros.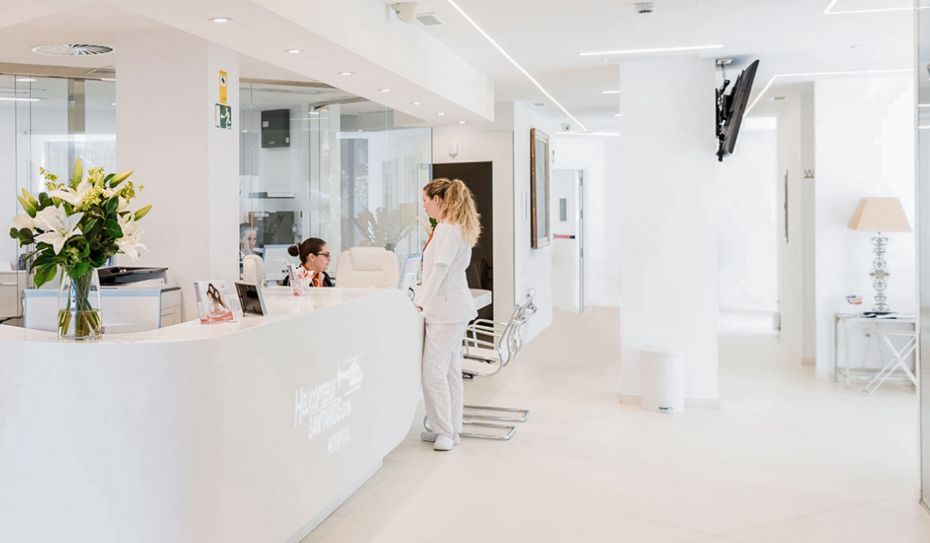 Hospiten Estepona
The private hospital in Marbella, part of the international network of Hospiten Clinics, treats more than one million patients annually. The staff speaks several languages, and the hospital provides the latest medical equipment. Hospiten Estepona offers qualified medical care in the following fields:
Gynaecology and Obstetrics;
Neurology;
Arrhythmia and electrophysiology;
Dermatology and venereology;
Emergency care;
Urology;
Diabetes and hypertension;
Cardiology;
Pediatrics;
Internal medicine;
General and gastrointestinal surgery;
Ophthalmology;
Orthopaedic surgery and traumatology.
In addition, the clinic regularly holds seminars and master classes in family medicine.

Hospital CERAM
CERAM (Centro de Reproducción Asistida de Marbella) is one of the best-assisted reproduction clinics in Andalusia, which initially specialised in assisted reproduction. For more than 25 years, there have been fertility tests with state-of-the-art equipment. It is the only hospital in Andalusia that offers a private room for women in labour and specially equipped rooms for water births. The hospital also offers special yoga courses for expectant mothers in the last months of pregnancy.
CERAM is also a family medicine hospital with a personalised approach to each patient, which provides a full range of services, including:
24-hour emergency medical care for adults and children;
Consultations by specialised doctors;
Hospitalisation in separate hospital rooms;
Four operational departments;
9 outpatient rooms;
Rehabilitation centre;
Special programs for infertility treatment;
International patient care in their native languages.
CERAM has a unique free service for those who are about to go to the hospital; there are individual clinic tours where you can meet with the attending physicians and learn all the details of your upcoming treatment. There are English, Spanish, French or Russian tours, with advance reservation.
For patients with suspected breast cancer, there is a special mammography department, which admits no waiting list. Some time ago, the hospital opened a department of aesthetic medicine for laser face rejuvenation.
The hospital's infrastructure includes the following:
20 single rooms with all comforts in the private section – each room has a bathroom and a terrace.
4 deluxe apartments;
Private parking;
VIP lounge;
Children's playground;
Cafeteria;
Extensive walking areas.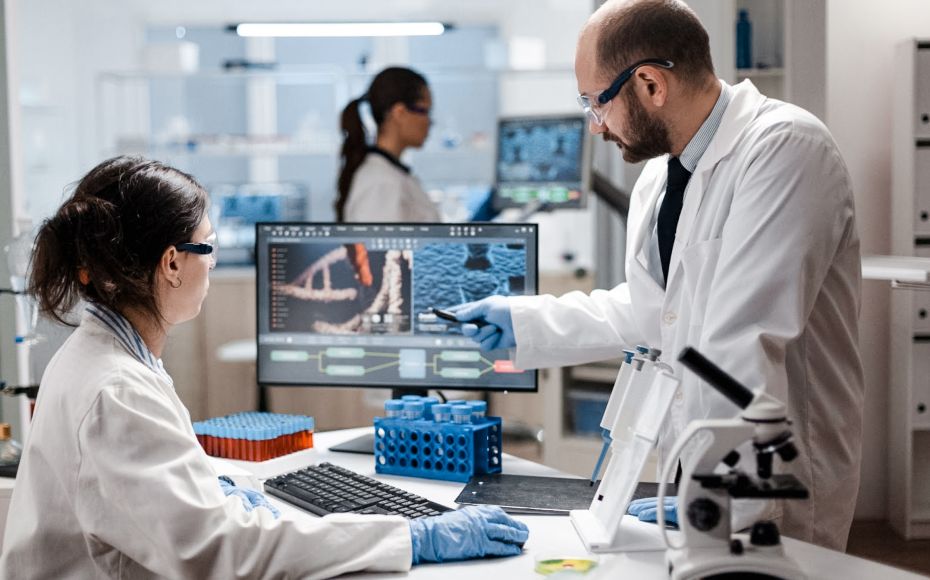 Clinica Excelan
Clinica Excelan provides 24/7 family physician and emergency medical services. Clinica Excelan doctors not only see you at the clinic but also provide quality medical care at home. The clinic is also famous for its ambulance fleet equipped with state-of-the-art technology. Another feature of the clinic is that apart from the full range of traditional medical services, Clinica Excelan provides a special Hangover section.
Medical services at Clinica Excelan are available with membership subscriptions:
Individual membership – 199 euros per year;
Membership for couples – 299 euros per year;
Family membership – 399 euros per year.
It's not a problem if you don't have a Clinica Excelan membership. The doctors will see you from 8:00 to 22:00 for 150 euros or from 22:00 to 8:00 for 200 euros. In addition, Clinica Excelan offers corporate packages for employees of companies, which are calculated individually for each company.
Vithas Xanit
Vithas Xanit International Hospital is located in Benalmadena, 15 minutes from Málaga, 10 minutes from the international airport and 20 minutes from Marbella. It also has departments in Fuengirola and Limonara.
Vithas Xanit has a medical staff of 680 specialists and 250 doctors at national and international levels. The hospital's staff speaks 16 languages, including English, Russian, Italian, Chinese, Danish, and Arabic. Vithas Xanit also has an ambulance service with a good fleet of cars and vans.
The hospital offers 129 single rooms with the latest equipment and stylish interiors for treatment. Each room has air conditioning, digital TV, Internet access, and intercom devices for communication with doctors. The clinic's 11 rooms are practically luxury hotel rooms.
Vithas Xanit has departments, such as:
Anaesthesia and resuscitation;
Assisted reproduction;
Cardiology;
Clinical immunology and allergology;
Dentistry;
Dermatology and venereology;
Radiology;
Gastroenterology;
ENT;
Endocrinology;
Family practice;
General surgery;
Gynaecology and obstetrics;
Haematology;
Hair transplantation;
Hepatology;
Hyperbaric medicine;
Intensive therapy;
Internal medicine;
Maxillofacial surgery;
Nephrology and hemodialysis;
Neurology;
Oncology;
Ophthalmology;
Orthopaedics;
Pediatric surgery;
Pediatrics;
Pathological anatomy;
Physical therapy and rehab;
Plastic surgery;
Pulmonology;
Rheumatology;
Thoracic surgery;
Urology;
Vascular surgery.
Vithas Xanit has a unique booking service for short-term treatment. The patient can rent a comfortable room for 3 to 48 hours with full access to all medical services.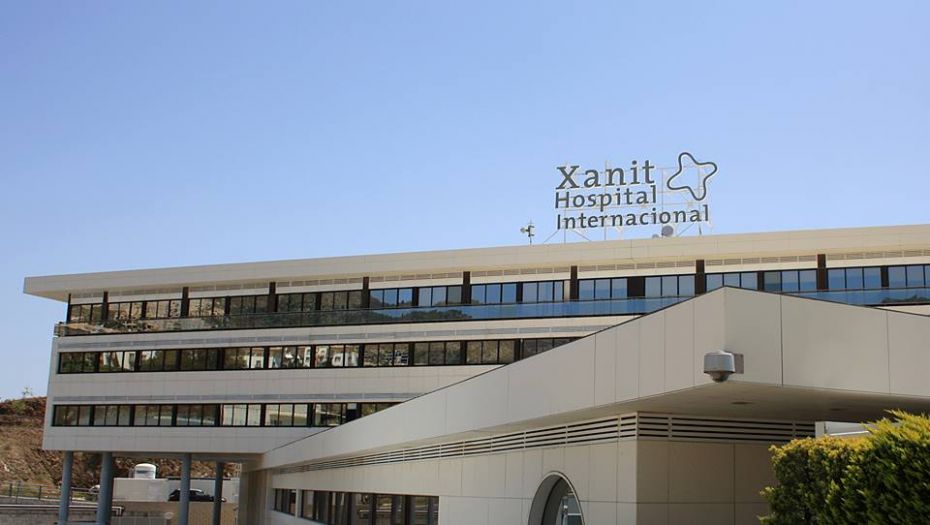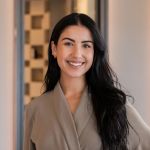 Collaborator Salma Hwedi