The Most Exciting Towns to visit near Marbella
By Julia Nilsson on - 17m. reading time
Marbella offers a wealth of unique experiences, but beyond its borders lies an array of activities and destinations to entice visitors of all ages. From charming towns and villages, each dedicated to preserving its rich cultural and natural heritage, to bustling cities like Malaga, Sevilla, Granada, and Córdoba, Andalucia is teeming with possibilities. At Drumelia, we highly recommend exploring some of the picturesque towns and villages that make for delightful day trips from Marbella.
Ojén.
Despite its accessibility and closeness to Marbella, Ojén has retained all the charm of a traditional Andalusian white village, 'pueblo Blanco. Bordering a protected nature reserve, it is situated beside the pretty Almadán stream, above the valley of the Rio Real and surrounded by the famous Sierra Blanca.
The old part of town spreads down the mountainside with its narrow cobbled streets and many drinking fountains. But Ojén, with a population of 3000, is world-famous for producing the anise liqueur Aguardiente, which many Spaniards take with their morning coffee and is very popular in New Orleans, Louisiana, especially during the Mardi Gras festivities.
La Mairena, a peaceful green enclave, is also worth visiting. Located 400 metres above sea level and just 5 km from coastal Elviria in Marbella East, this part of Ojén is the best place to admire unforgettable views towards the Sierra Nevada mountains, the Mediterranean Sea, Gibraltar and the African coast. Almost any part of Ojén and from dramatic views of the Mediterranean and beyond, ranging from the Sierra Nevada in the east to the entrance of the Atlantic Ocean in the west. You can find your dream property for sale in Ojén, whether you are looking for a rustic county residence with olive and fruit trees, a unique luxury villa or an exclusive apartment in a bespoke development with innovative architecture.
Close to Ojén, in the Serrania de Ronda, lies the Refugio de Juanar, a reserve with different species of birds, mountain goats, wildcats and Iberian eagles. Originally the private hunting lodge of the wealthy Larios family, it was a favoured retreat of King Alfonso XIII and where General Charles de Gaulle wrote his memoirs, clearly inspired by the scenery. Come there to relish the pure mountain air and climb to the peak of the iconic symbol of Marbella, La Concha mountain.
Distance from Marbella Centre: 9.3 km by car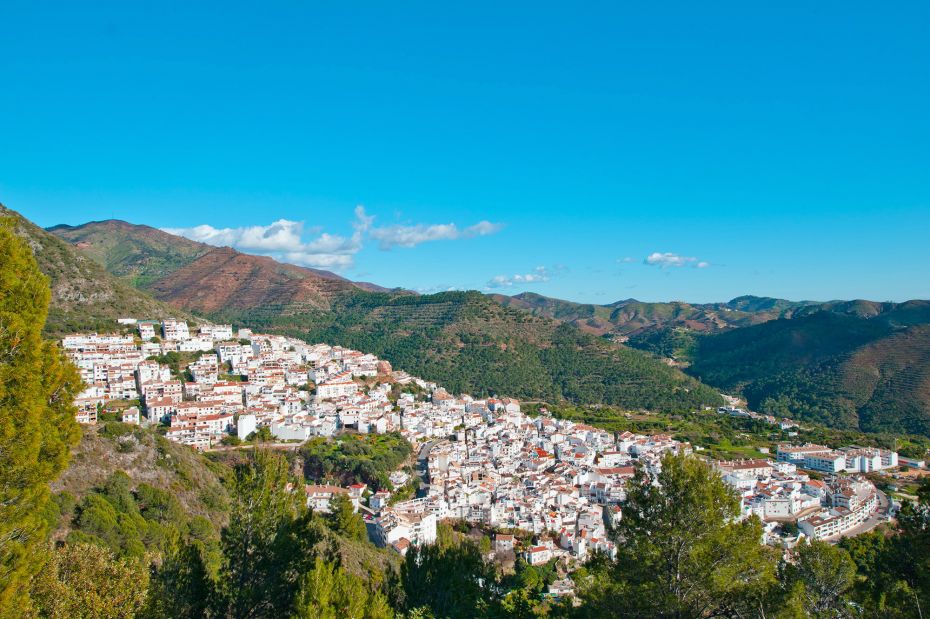 Ronda.
Discover the essence of Andalusia in romantic Ronda, one of the most popular towns to visit in Spain. Included in the Sierra de las Nieves Natural Park, it has a population of about 35,000 people. Ronda is known for its impressive cliff-side location and a deep chasm that carries the Guadalevín River and divides the town. It is considered the cradle of bullfighting that emerged in the 18th century.
Ernest Hemingway and Orson Welles were the residents of Ronda's old-town quarter, La Ciudad. Both wrote about Ronda's beauty and famous bullfighting traditions. Hemingway based the most dramatic scene of his famous novel 'For Whom the Bell Tolls' on Ronda's cliffs of El Tajo. Ronda inspired Orson Welles, and after his death in 1985, his ashes were buried in the rural property of his friend, retired bullfighter Antonio Ordoñez.
Ronda offers a range of exciting activities to do, and here are some of our favourites:
Walk across three bridges over the breathtaking Tajo canyon.
Marvel at the breathtaking sunsets.
Explore the impressive St Mary Major Church, which took nearly 200 years to build and boasts a blend of
Renaissance and Gothic architecture.
Visit the well-preserved "Baños Arabe" from the 13th century.
Discover the unique Bandit Museum and learn about the justice-seeking bandits, bullfighters, flamenco singers, and smugglers.
Ronda has been added to the official list of the Andalusian Wine Route. Small local bodegas produce excellent wines that are increasingly appreciated internationally. Visit Centro Integral del Vino, a historical building of over 150 years; it was built as a water reservoir and now includes a museum, shop and restaurant.
Aficionados of bullfight can visit the Ronda Arena and its museum. Come to 'Corrida Goyesca', a stunning fiesta that takes place once a year in the oldest bullfighting ring in Spain. Italian designer Giorgio Armani specially designed the bullfighting costume called 'Moresco' for the famed bullfighter Cayetano Rivera Ordóñez.
A fun fact, Ronda was used as the setting for the lovely animated Disney film 'Ferdinand'.
Distance from Marbella centre: 62 km by car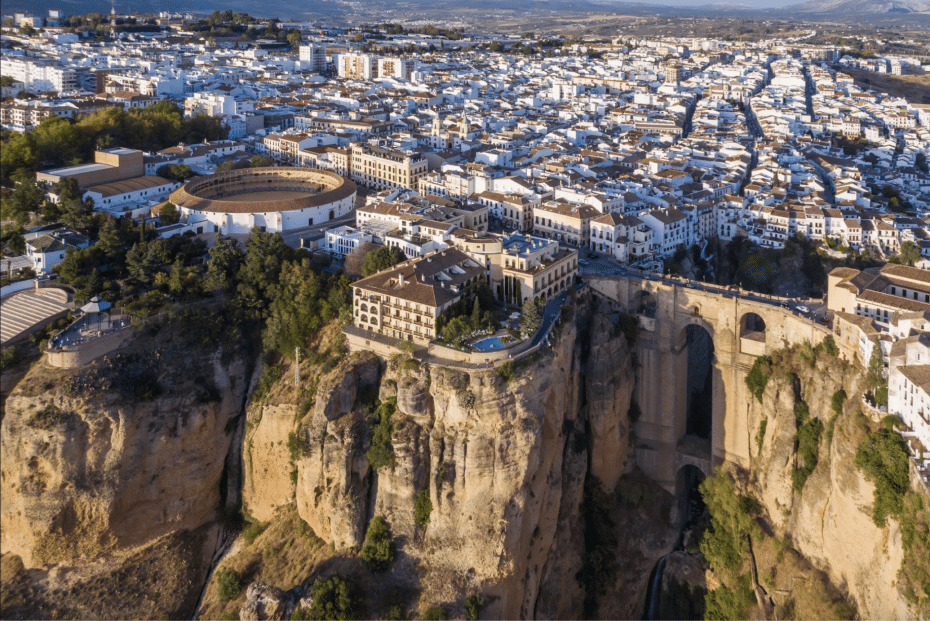 Genalguacil.
This pueblo Blanco, with 500 inhabitants, is home to one of Spain's most original artistic initiatives. Genalguacil is a town and municipality located in the province of Málaga on the northern slopes of Sierra Bermeja.
With its cobbled streets, whitewashed houses, fountains and flowerbeds, Genalguacil is one of the most beautiful pueblos in Spain. The name derives from "Genna Al-Wacir", meaning "orchard gardens of the vizier" in Arabic, and this town is an orchard forest. Evoking its Moorish origins, the river's name originates from Guadigenal or "Waddi Genna", meaning 'river of paradise'. The panoramic views and sunsets are spectacular.
The unspoilt surroundings of high ecological value make it perfect for nature enjoyment through beautiful trekking trails in the Los Reales de Sierra Bermeja Natural Area. This is one of the few 'pinsapo' pine forests in Spain. Almost extinct, this fir tree has survived here thanks to a unique microclimate.
The local history is impressive, the Romans, the Moors, the rebel community of Moriscos, Reconquista's dramatic stories, a bandit territory in the upper mountain region, etc. A distinctive piece of history is represented by the Church of San Pedro Mártir de Verona, originally from the XVI century. However, the most outstanding feature of this tiny white village is its art.
Since 1994, artists of any origin have exchanged their ideas in Genalguacil. As a result of the bi-annual art festival, the village is an actual open-air museum. The fantastic, prize-winning works leave permanently exposed in the town streets and the Museum of Contemporary Art. The paintings on its walls, sculptures, and carved tree trunks are creative and unforgettable. Visitors come from all over to wander the narrow streets and charming plazas in search of artistic treasures integrated with the environment. Every detail is finished in an artistic way, including house numbers, street names, and street lights.
Distance from Marbella Centre: 65 km by car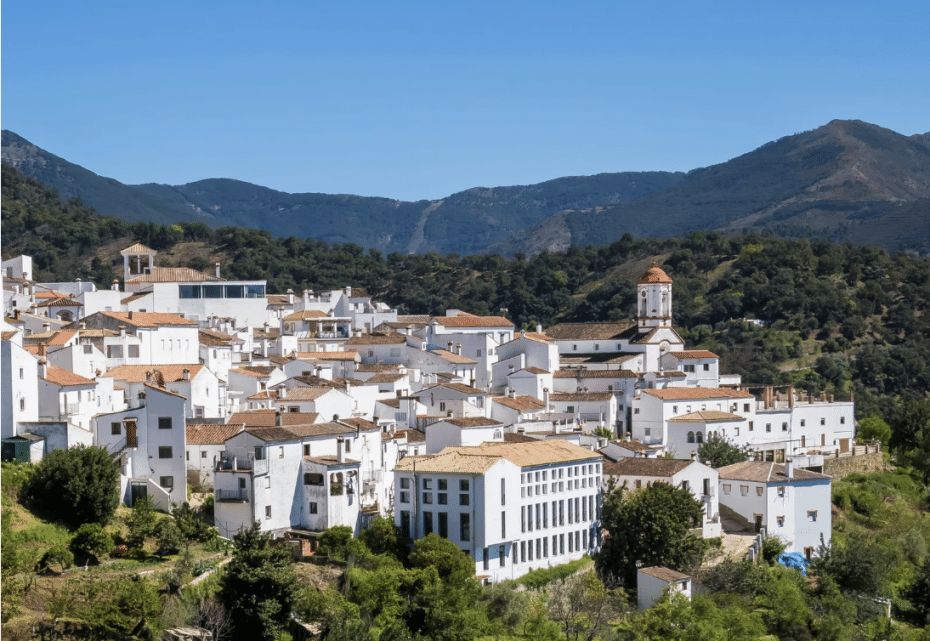 Setenil de las Bodegas.
The peculiar Andalusian village of Setenil de las Bodegas (bodegas means 'wineries') got its name from a once-thriving wine trade.
Setenil de las Bodegas is located in the highlands of Cádiz. Surrounded by fields of olive trees, it is nestled deep within a canyon formed naturally by the water from the creek below, creating an incredible landscape. The village is famous for its unusual cave houses built directly underneath the boulders. The mammoth rocks overhang the white houses located at different levels.
Visit the remains of the historical Moorish Castle from the 12th century. Enjoy the fantastic views, walk along the river and cross the bridges, and have the unique experience of eating under the overhanging rock. A local delicacy one must try when visiting is the traditional wild asparagus soup.
Distance from Marbella centre: 78 km by car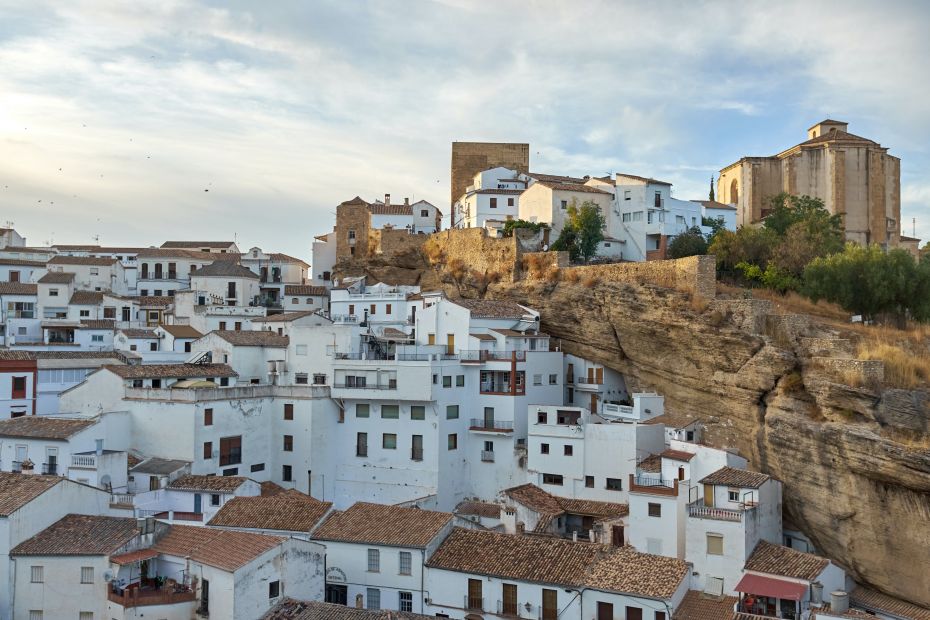 Grazalema.
Located next to Ronda, Grazalema is one of the most beautiful villages that make up the region's 'Ruta de Los pueblos Blancos' (The Route of the White Villages). The Natural Park of Grazalema was designated as a Biosphere Reserve by UNESCO.
The Sierra de Grazalema, with its high peaks and the highest rainfall on the Iberian Peninsula, is a true paradise for those who love nature or enjoy adventure sports. You can get an unforgettable experience practising sporting activities in Grazalema, including:
Rock climbing
Cannoning
Bungee jumping
Hand gliding
Rafting
Mountain biking
Kayaking
Horse Riding
Distance from Marbella centre: 93 km by car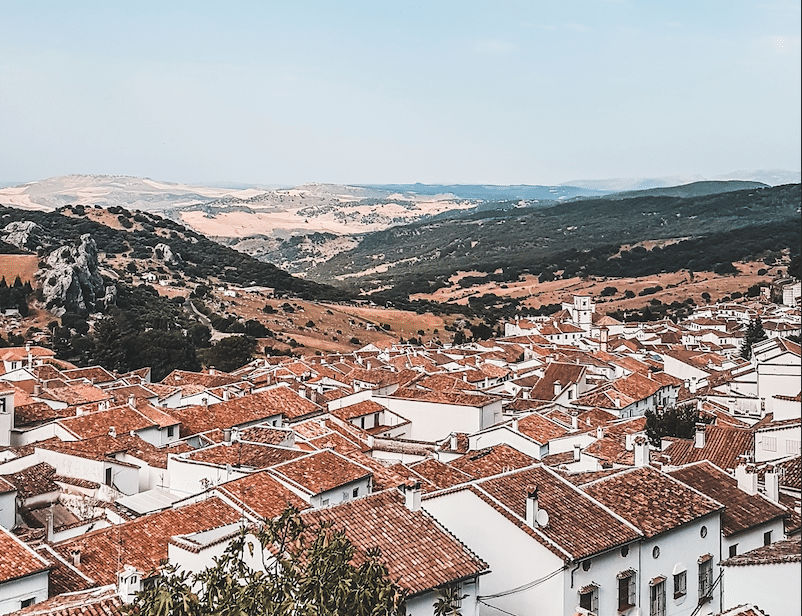 Zahara de la Sierra.
Zahara de la Sierra, with a small population of just 2,000, is one of the most picturesque villages in the Sierra de Cádiz. This typical Andalusian town boasts narrow, steep streets lined with white houses and a stunning castle atop a hill with a Torre del Homenaje offering breathtaking views of the olive groves and Zahara-El Gastor reservoir. The castle was once the site of a historical meeting between Alfonso X the Wise and Aben Yusef.
What sets this village apart? Its historic centre has been designated an Artistic Historical Complex, and its surroundings are part of a Natural Park. To fully immerse in the local culture, plan a visit during the Corpus festival, a celebration of National Tourist Interest.
Distance from Marbella centre: 95 km by car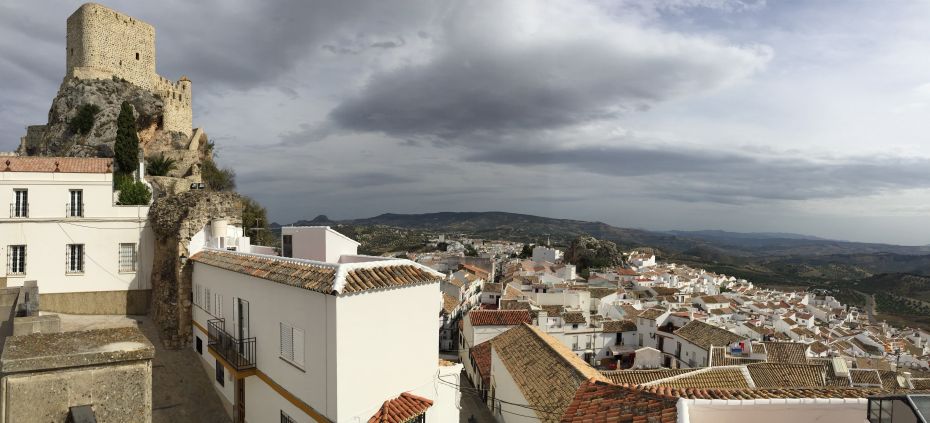 Zahara de los Atunes.
Zahara de los Atunes is a small village on the Costa de la Luz in Cádiz and has a population of just over 1,200. The town is surrounded by rolling hills covered in pine trees and boasts a rich cultural heritage, with narrow, winding streets and traditional Andalusian architecture. One of the main reasons people visit this village is the sunflower fields covering the land surrounding Zahara de los Atunes.
It is a popular destination for beach holidays and is also famous for its delicious cuisine, especially its fresh seafood dishes, particularly tuna caught in their waters. Sitting on the coast of the Atlantic, the long sandy beaches and crystal blue water attracts Spanish nationals and tourists from across the world every summer. Many visit to participate in water sporting activities such as surfing, windsurfing and kayaking.
A fun fact is that you will probably see some Retinto Cows relaxing on the beach or even swimming in the sea.
Distance from Marbella centre: 143 km by car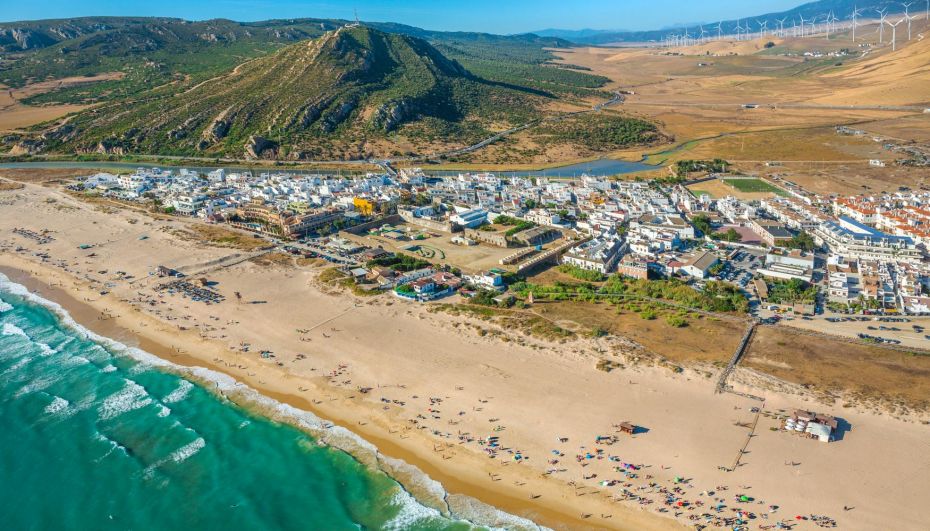 Álora
Álora is a charming white village in Málaga province, situated along the Guadalhorce River. History lovers will find plenty to explore with the remnants and artefacts of its Medieval past.
Atop the town stand the towers of the Moorish castle, a storied landmark with narrow, winding streets leading to its peaceful setting with breathtaking views. Also worth a visit is the Church of Nuestra Señora de la Encarnación, one of the largest churches in the province and a 100-year construction project. The Museo de Álora Rafael Leria, located near the church, houses numerous artefacts.
The town centre offers bars and restaurants serving Mediterranean and Andalusian dishes, including tortilla de patata, chorizos, migas, stews, Spanish cheeses, and jamón serrano.
A day trip to El Chorro and Sierra de Huma (1,191m) is a must; located in a natural setting and popular for rock climbing. The famous Caminito del Rey (King's Little Path) is found here, a 3 km narrow and narrow pass hanging 100m above the river in the vertical cliffs of the gorge. The trail, created in 1901 to connect workers between two hydroelectric plants, offers breathtaking views from the thrillingly high suspension bridges and boardwalks.
The 8 km hike takes about 3 hours but can be completed in less than 2 if walking quickly. Admire the stunning views, eagles, and colourful lizards, and stop for photos and a picnic in shaded spots along the way.
Distance from Marbella centre: 52 km by car.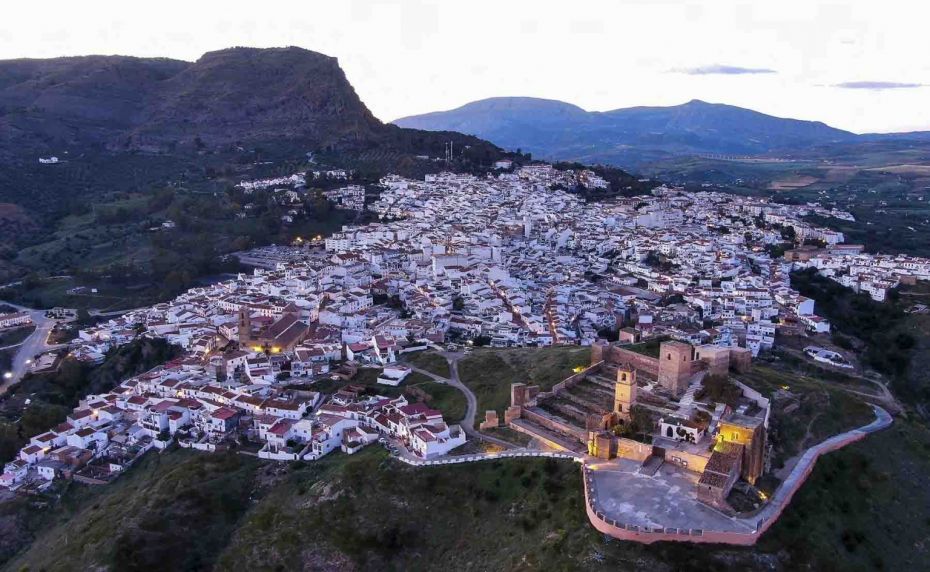 Lanjarón
Discover the charming town of Lanjarón in the Alpujarras region of Granada, situated within the Sierra Nevada National Park. This town is known for its white houses, distinctive Moorish architecture, and connection to the Mediterranean coast and Sierra Nevada.
Drink from the town's spring taps, some of which are said to have miraculous properties. Most fountains in Lanjarón are accompanied by poems, often by local poet Federico García Lorca.
Visit the Museum of Water on the outskirts of town and experience the annual "Midnight Water Madness" celebration on the night of June 23rd during the festival of San Juan. This is known to be the largest water fight in Spain.
Lanjarón has a long history as a health spa due to its high-quality medicinal water and thermal treatments. The Balneario de Lanjaron, a unique spa with a Mudejar-style design and picturesque location, is an ideal place to physically and mentally recharge.
Here are some museum recommendations and activities:
The Honey Museum (Museo de la Miel)
The Cheese and Marmalade factory (Fabrica de Quesos y Mermeladas)
Nevadas Naturales - make your own cheese, bread and soap.
Wildflower and Herb tours
Distance from Marbella centre: 180 km by car.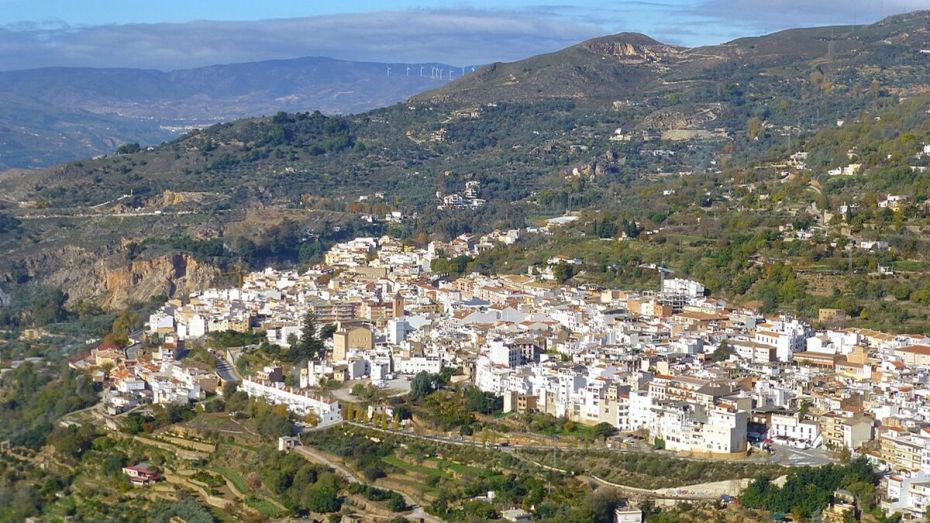 Antequera.
Antequera is a charming town known for its white houses, palaces, narrow streets, and beautiful churches. One of the most famous is Santa María la Mayor, which showcases the Andalusian Renaissance. Antequera is famous for its desserts like "bienmesabe," a sponge pudding with almonds and cinnamon, and "angelorum," a mixture of sponge, meringue, and egg yolk. The town also has a rich history with Napoleon Dessert, initially brought by French soldiers during the Napoleonic Invasion.
However, the town's biggest attraction is its megalithic monuments, such as the Dolmen Caves, the Torcal de Antequera, and Peña de Enamorados. The Dolmen Caves are the biggest in Europe and offer a fascinating glimpse into the Bronze Age. The Torcal de Antequera is a natural wonder with jaw-dropping views and valuable prehistoric fossils. The Peña de los Enamorados, an 878-m high mountain, is shaped like a face lying down and has a legend reminiscent of Romeo and Juliet.
8 km from Antequera is Lobo Park, the only wolf theme park in Andalucia. It's a 400,000-m² nature reserve for different wolf subspecies, offering wolf tours and "Howl Nights." Children can also learn about animals at a school farm. Visitors can also enjoy horseback riding.
Distance from Marbella: 105 km by car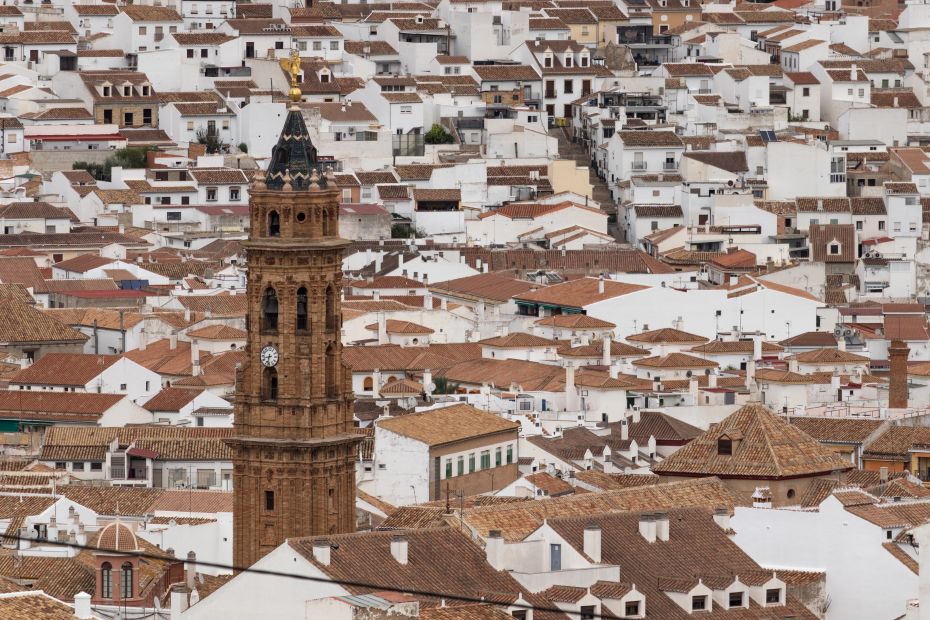 Júzcar.
This charming, small village with its quaint, winding streets is located in the picturesque Valle del Genal in the Serrania de Ronda, 59 km from Marbella. It boasts several attractions, including the 16th-century St. Catherine Church, the Cave of the Moors, the ruins of an old tinplate factory, and the stunning Genal Chestnut Grove.
However, its transformation began when it was chosen to promote the film "The Smurfs," based on the famous characters created by artist Peyo. Since June 2011, Júzcar has become known as the world's first "Smurf Village." Every building, including homes, the town hall, the cemetery, and the church, was painted blue for the film's premiere.
After the filming ended, the residents decided to keep the blue paint and capitalise on the uniqueness, attracting tourists and boosting their income. Locals established new businesses, guest houses, public services, and parking facilities. However, the Smurf trademark owners required a 12% fee on all Smurf-related income, leading to a dispute and the village being officially renamed the "Blue Village."
Visitors can purchase local arts and crafts such as straw sandals (espadrilles), straw jugs and containers, and cork items.
Distance from Marbella centre: 61.4 km by car.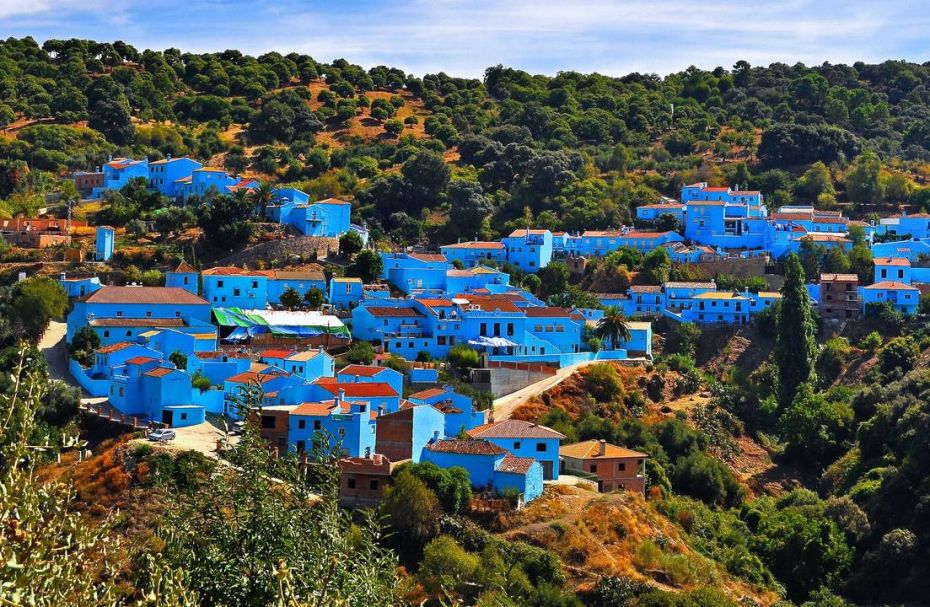 Nerja.
Nerja, a popular tourist destination, is located 117 km from Marbella and is famous for the Caves of Nerja. These caves, one of the most prominent attractions in Southern Spain, are a must-visit for all tourists. They are a visual delight and fascinating glimpses into the past. The caves house some of the oldest works of art known to man, with 589 rock paintings estimated to be from the Upper Palaeolithic and recent ancient history. The caves also boast some of the world's largest rock formations and stalactites.
But the caves are not just a tribute to the beauty of nature. They also offer superb acoustics, with several chambers providing a unique and captivating venue for the Festival of Music and Dance. Whether you're interested in history, art, or music, the Caves of Nerja is a destination that has something for everyone.
Distance from Marbella centre: 117 km by car.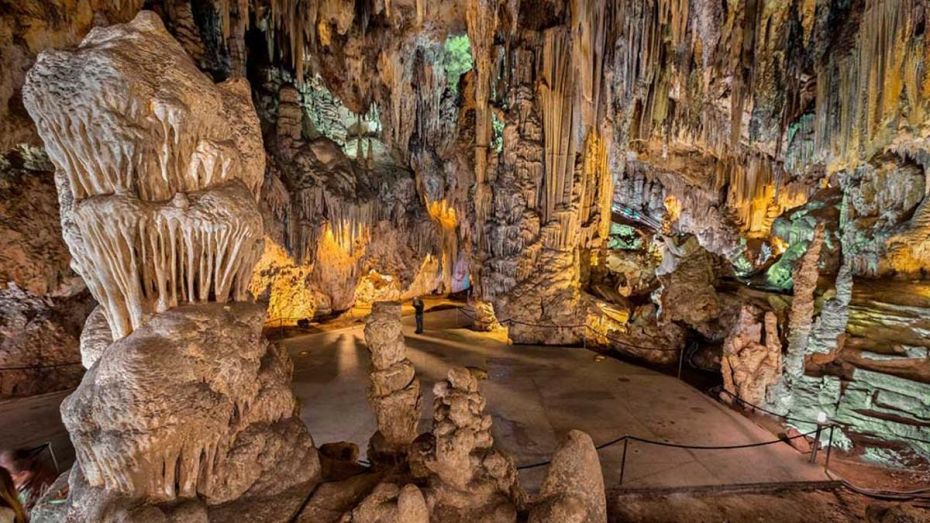 Frigiliana.
Frigiliana is a picturesque white village in Southern Spain, located 5 km from Nerja on Sierra Almijara. It offers breathtaking views of the Costa del Sol and has been recognised as one of the "most beautiful villages in Spain." The village boasts a Moorish old quarter, narrow streets, and traditional white Andalusian homes with ceramic mosaics and flower pots, earning it the title of "prettiest village in Andalucia" from the Spanish Tourist Board. Make sure to visit El Ingenio, a 16th-century Renaissance palace now housing a sugar cane factory, producing the area's flagship molasses product.
The Frigiliana Archaeological Museum is located in a beautifully restored building in the centre of the village. It features Neolithic bones, Phoenician pottery, and 125 other exhibits, including a 4000-5000 BC child's skull from Cueva de los Murciélagos. The museum also displays contemporary art, temporary exhibitions, and local art.
Lastly, check out the small but fascinating Casitas de Información y Fantasia, mechanical shows located at bus stops and other places in Frigiliana. Although outdated, they offer a glimpse into the past and are a fun way to learn about the village. Insert a coin and watch the entertaining marionette shows with simple rustic charm. They serve as a piece of history and a quaint reminder of the early tourist days before TV and smartphones.
Distance from Marbella centre: 118 km by car.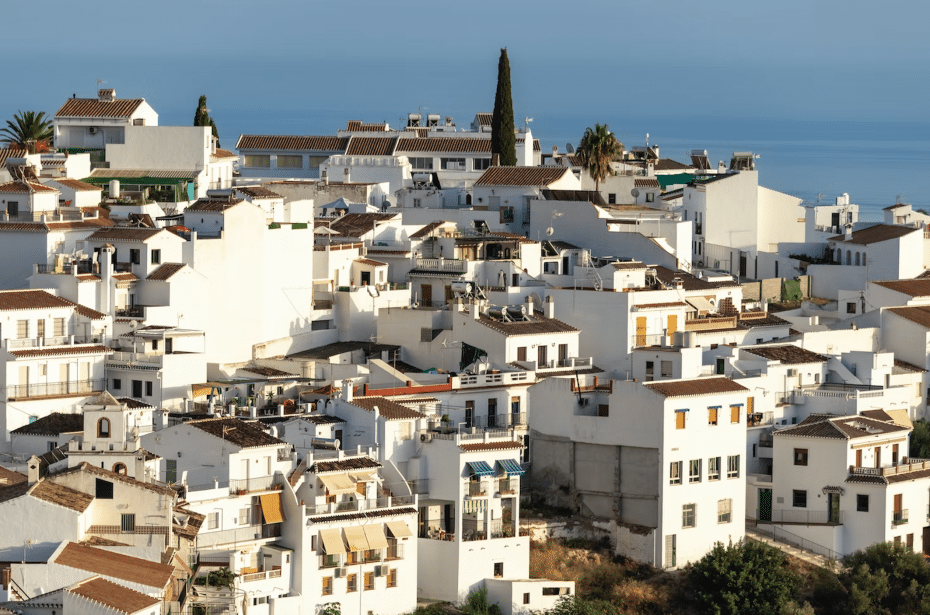 Torrox.
This town is known as "a land of eternal spring" (average temp of 18ºC). With mountains and beaches only 4 km apart, it boasts a subtropical landscape.
Cultural attractions include a Roman forum archaeological site, Roman town remains from the 1st to 4th century AD, the old San Rafael sugar factory, and the 16th-century church of Nuestra Señora de la Encarnación with Mudéjar wooden ceiling frames. The Torrox Lighthouse is a rare example in the province, open to the public as a cultural site. You can also visit the Miniatures Museum.
Distance from Marbella centre: 110km by car.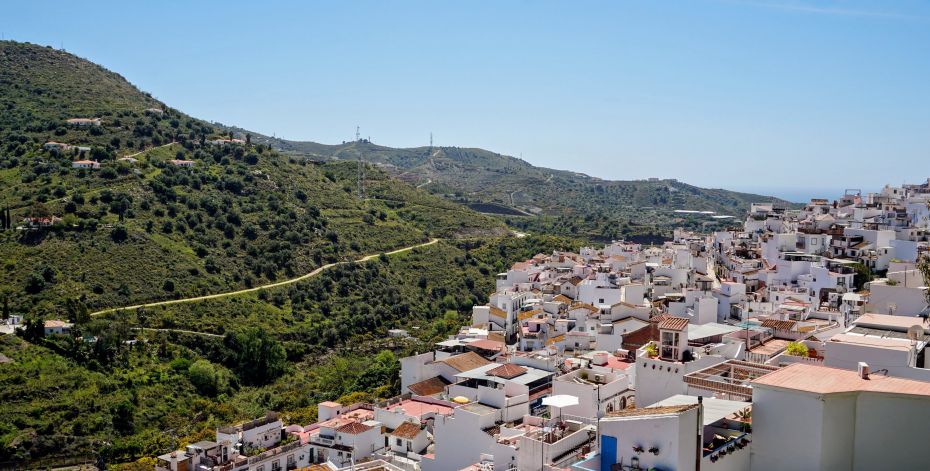 Marbella offers a plethora of charming small towns to explore, each with unique character and charm. Whether you're looking for a relaxed coastal escape or a cultural experience, there's something for everyone. From the picturesque white-washed streets of Mijas to the historic charm of Ronda, these small towns are the perfect addition to any Marbella itinerary.
We have several blogs on our website that will give you better insight into the Marbella Lifestyle. If you want to learn how to make the most of the outdoors in Marbella, the best restaurants in Marbella or the most exclusive members clubs in Marbella, be sure to read the Drumelia blog. Moreover, we also have area guides of Marbella's prime locations, along with a guide to shopping in Marbella, golf in Marbella and education in Marbella. And we also have informative articles such as taxes in Marbella.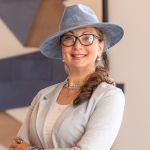 Copywriter
Julia Nilsson
Cosmopolitan since birth, Julia prides herself on being multilingual and has a doctorate degree in international auxiliary languages (Esperanto) as…