How to register for healthcare in Marbella
By Artur Loginov on - 6m. reading time
What to know before registering for healthcare in Marbella
Marbella boasts a diverse range of medical facilities, including both private and public sectors. A significant benefit of residing in the area is the availability of specialised medical treatments for severe or specific conditions and general medical care. Public health centres, known as "centro de salud" or "ambulatorio," are located in:
San Pedro de Alcántara
La Campana (Nueva Andalucia)
Las Albarizas (Marbella Centre)
Elviria (Marbella East)
The Junta de Andalucia website provides detailed information about these centres.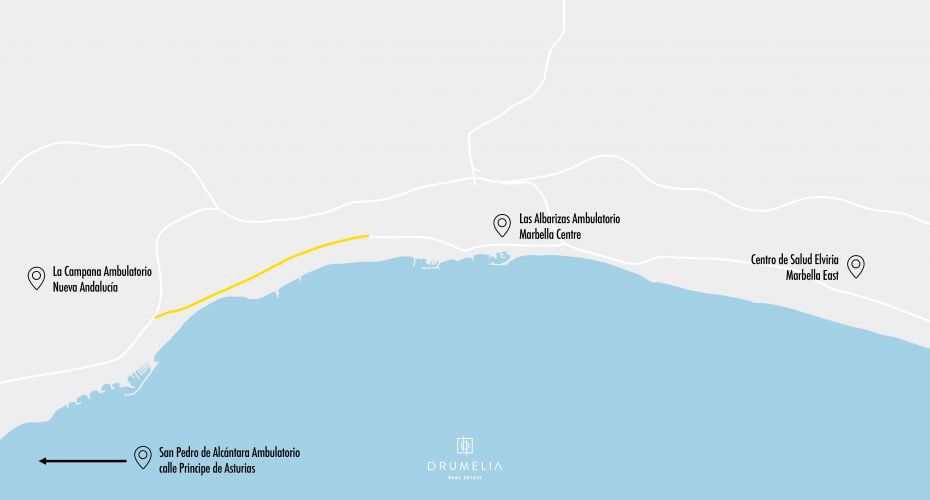 How to register for healthcare in Marbella
One can rely on the Andalucia Health Service (S.A.S.), a government-run autonomous body part of the Junta de Andalucía Health Board, to register for medical care. The local public health centre, managed by S.A.S., is the gateway to Spanish public healthcare and support for short- and long-term medical conditions or disabilities.
Social security contributions determine eligibility for public healthcare in Spain. Legal residency, registration with the National Institute of Social Security (INSS), and a public health card (tarjeta sanitaria individual) are required to benefit from the system. Family members of insured individuals, such as spouses, siblings, and dependents under 26 years of age, can also benefit from public healthcare if they reside in Spain legally.
Expats who work legally in Spain, are self-employed or are employees of Spanish companies have the right to use the public healthcare system. Their work contributes to the Spanish social security system (Seguridad Social). They must register at the closest Centro de Salud to their residence, carrying their social security number, passport, Empadronamiento, and foreign identity number (e.g., N.I.E.).
International students or non-citizens from countries outside the E.U., EEA, or Switzerland who do not work while in Spain are not eligible for public healthcare.
1. How to register as a Resident
After receiving the authorisation letter from the INSS (National Institute of Social Security), take it along with your passport/I.D. Card (and a photocopy) and Certificate of Registration of Residence (and a photocopy) to the nearest health centre. Sign an application form to be included in the Andalusian Data Base of Users of the Medical Health Care System ( D.B.U.) there. The S.A.S. will register you and send a health card to your address. Although it may take some time to arrive, medical care is effective once registered.
Services for Residents
After registering, residents will receive the following:
A Health Card
Medical assistance
Emergency treatment
Subsidised medicine
2. How to register as a Non-Resident
E.U. members need to present the following:
Their passport or I.D. (and a photocopy)
European Health Card or a form issued from their home country authorising temporary health care abroad (and a photocopy)
Then, sign an application form to be included on the D.B.U. (Andalusian Data Base). Non-EU members must bring a Certificate of Right to Medical Health Care for temporary periods issued from their country of origin. Countries such as Andorra, Brazil, Chile, Ecuador, Morocco, and Peru have bilateral agreements with Spain.
Services for Non-Residents
Non-residents will receive medical assistance during their stay in Spain, emergency treatment, and subsidised medicine. Pensioners receive free medicine, while others receive a 60% discount. If you are over 65 and can present an officially translated document proving the receipt of a pension, you can qualify for free prescriptions and medicine.
3. If you are pregnant or have a child
General healthcare services are free for children in Spain. A pregnant woman also has the right to medical assistance during the pregnancy, labour and post-partum treatment. Spanish public healthcare covers maternity services, but only private healthcare insurance will cover labour in private or specialised hospitals.
How to request an appointment
Once registered on the D.B.U., it is straightforward to obtain treatment.
An appointment system can be used by phoning the number Salud Responde (Health Care responds) at +34 955 54 50 60 or entering the web page of inters@s. You need to state the following before choosing an appointment:
Your N.I.E.
Your Date of birth
Your name and surname
In Marbella, you can request an appointment online by accessing the official Seguridad Social page or by calling +34 901 10 65 70.
What to do in an emergency
The provision of emergency care is part of the public healthcare system, encompassing hospitalisation and surgical procedures in urgent situations.
In an emergency, immediate medical attention must be sought at the nearest public emergency room, commonly known as "urgencias", to ensure that necessary medical attention is promptly provided. The Costa del Sol Hospital is the primary general hospital in Marbella, renowned for its exceptional emergency medical care, where interpreters are readily available if required.
In case emergency services are required:
Dialling 112 would enable rapid identification of the caller's whereabouts in Europe, and prompt assistance can be rendered by operators who speak 80 languages.
Furthermore, even if one's mobile phone credit has been exhausted, emergency numbers can still be dialled free of charge, including:
National Police (Policia Nacional) =  +34 091
Local Police (Policia Local) = +34 092
Civil Guard (Guardia Civil) = +34 062
Ambulance (Ambulancia) = +34 061
Fire department (Bomberos) = +34 080.
Useful information
Public healthcare services do not permit the freedom to select a medical practitioner, and it is impossible to consult a specialist directly. A family doctor or general practitioner will direct you to a specialist under the public healthcare system whenever required.
You are responsible for the cost of pharmaceuticals, orthotics, prosthetics, and other medical products. The proportion of the total cost you must bear varies between 10 and 60%, depending on your income level. Additionally, the cost of dental prostheses and eyeglasses is not covered.
You can obtain medicines and pharmaceuticals only from pharmacies in Marbella. Spanish pharmacists are highly skilled and can assist in finding treatments for minor conditions or ailments, eliminating the need for a doctor's visit. Some medications that require prescriptions in your home country may be available at Spanish pharmacies. Spain has relatively lenient prescription regulations compared to many other countries. Moreover, Spanish pharmacies are inexpensive, and Spain is one of the least costly locations in the E.U. for obtaining medication.
The national healthcare system issues sick leave documentation and other essential medical discharge certificates as needed.
Public healthcare services generally do not cover adult dental care except for some primary extractions. Therefore, one must search for a private dentist; each medical practice has its pricing. In Marbella, for instance, a filling typically costs around €50-€60, and the first appointment and dental check-up are frequently free of charge. Because of the lack of dental care and other medical service coverage, many people supplement public services with private insurance.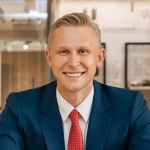 CEO & Partner
Artur Loginov
Artur Loginov is the CEO and proud Partner of Drumelia Real Estate. He has over a decade of knowledge and…