Exploring the Best Art Galleries in Marbella
By Salma Hwedi on - 5m. reading time
Marbella is not only a place rich in gastronomy and entertainment but also in art, history and culture. Marbella is home to a vibrant and thriving art scene, offering a plethora of artistic expressions for the discerning eye. This guide serves as a resource for discovering Marbella's most captivating and essential art venues.
Reiners Contemporary Art Gallery
Reiners Contemporary Art Gallery is situated in the beautiful neighbourhood of Sierra Blanca and is a must-visit for all art enthusiasts. This exquisite gallery showcases an impressive collection of contemporary art in various forms, from paintings and sculptures to installations and mixed media pieces. It has gained a reputation for exhibiting works of established and emerging international artists, featuring strong links to the German and Brazilian art markets.
Address: Arrabal Camino Viejo, Av Istán, 4, Local 9, 29602 Marbella
Opening Hours: Tuesday to Friday, 11 AM - 4 PM
Contact Number: +34 628 37 46 76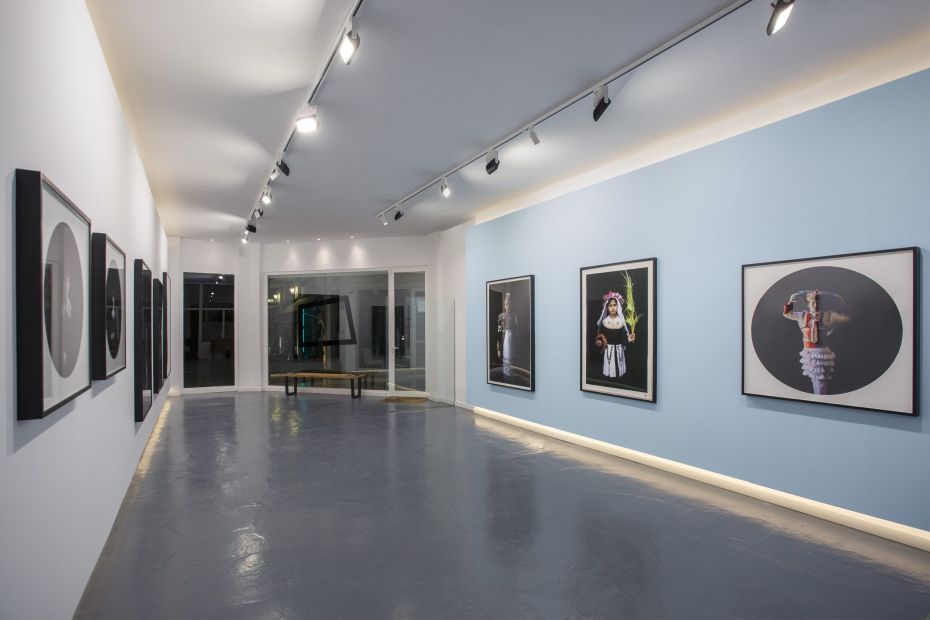 The Ralli Museum
The Ralli Museum, situated off the Golden Mile where Marbella merges into Puerto Banus, is a veritable treasure trove of contemporary Latin American and European art. Established by the Harry Recanati Foundation, which boasts museums in Uruguay, Chile, and Israel, this museum is dedicated to promoting and diffusing the works of established and emerging artists. Its permanent collection comprises some of the most iconic pieces by renowned artists such as Joan Miro, Salvador Dali, and Marc Chagall. The museum's current temporary exhibition features an exceptional display of avant-garde art by female artists from mid-20th century Argentina, showcasing their contributions to the art world.
Address: Urb. Coral Beach, Rio Verde, N-340, km.176, 29602 Marbella
Opening Hours: Tuesday to Saturday, 10 AM - 3 PM
Website: www.rallimuseums.com/en/Marbella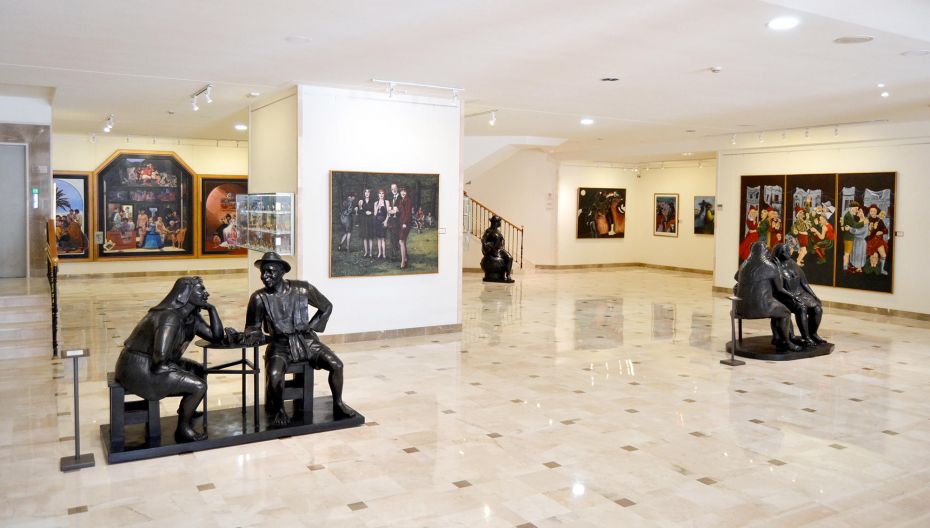 Es Arte Gallery 
Founded in San Pedro de Alcantara, Es Arte Gallery serves as a vibrant hub for Marbella's artistic community. Showcasing a constantly evolving collection of contemporary art, the gallery offers its visitors the chance to purchase and take home unique pieces of art. Additionally, the gallery regularly hosts diverse exhibitions on its website, with information about upcoming events.
Address: Avda de Manolete, 1, Centro Plaza, Local 11, 29660 Marbella
Opening Hours: Tuesday to Friday 10.30 AM - 2.30 PM, Saturday 10 AM - 2.30 PM
Website: www.esartegallery.com/en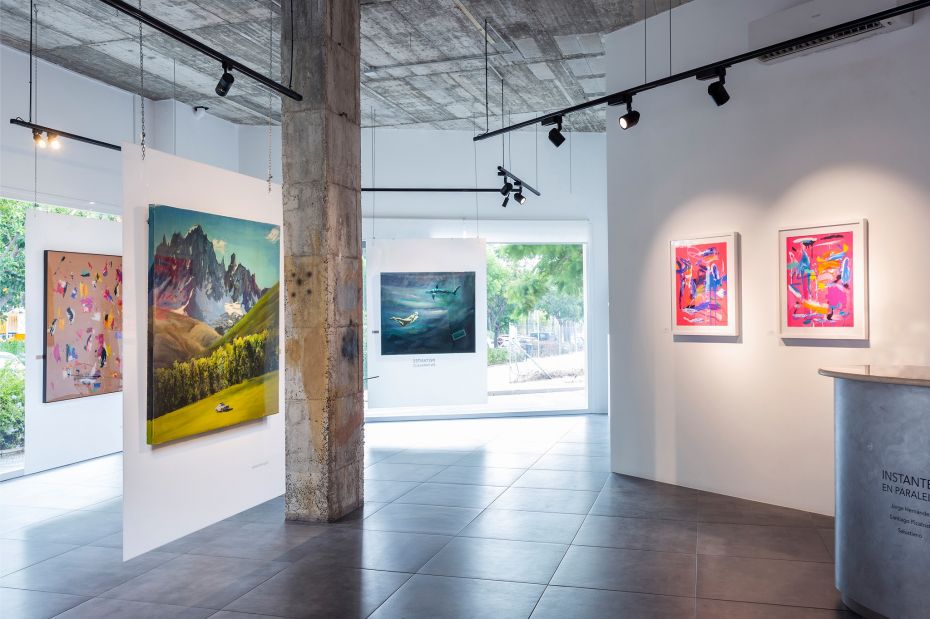 Yusto/Giner Gallery 
Yusto/Giner Gallery, located in Marbella's industrial district, the Poligono Industrial La Ermita, offers a unique contemporary experience to its visitors. The resemblance to a warehouse or garage space in which the gallery is set in gives it a very contemporary feel, reflective of the art it has on display. The gallery hosts exhibitions every few months, featuring various emerging and established artists.
Address: C/Madera n.9, 29603 Marbella
Opening Hours: Monday to Friday, 10 AM - 7 PM
Website: www.yusto-giner.com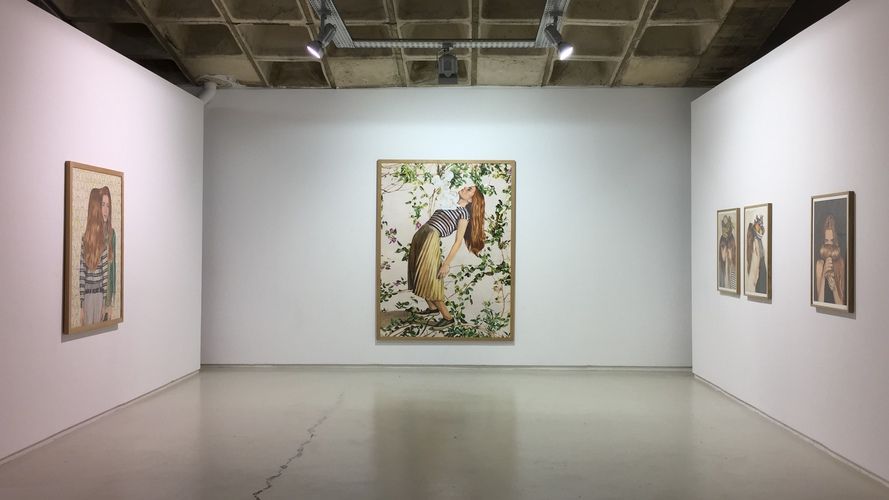 Fornara Gallery 
Located in the heart of Puerto Banus lies an artistic haven, showcasing a dynamic collection of new and emerging artists. This gallery is a must-visit destination for those keen on fresh talent. Since its inception in 1964, it has remained a hub of creative energy and inspiration. The gallery's commitment to discovering and nurturing budding artists is reflected in its regular newsletter, highlighting the latest arrivals and exhibitions. 
Address: Lugar Urbanización Benabola, 6, 29660 Puerto Banús
Opening Hours: Monday to Friday 10 AM - 2 PM and 4 PM - 8 PM, Saturday 10 AM - 2 PM
Contact: +34 617 40 01 42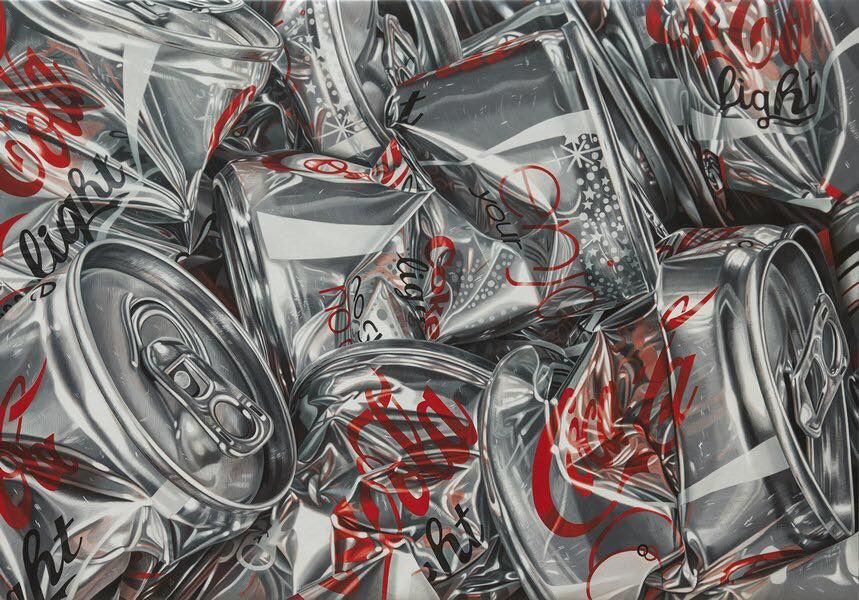 Museo del Grabado Español Contemporáneo
Situated in Marbella's charming old town, this museum is housed in a stunning building that captures the essence of Andalusian architecture. The museum is dedicated to showcasing a vast collection of Spanish engravings, including contemporary sketches and gravures. The museum also offers specialized courses in engraving for adults, providing a unique opportunity to learn and appreciate this traditional art form.
Address: C. Hospital Bazán, s/n, 29601 Marbella
Opening Hours: Monday to Saturday 10 AM - 8 PM, Sunday 10 AM - 2 PM
Website: www.museodelgrabado.es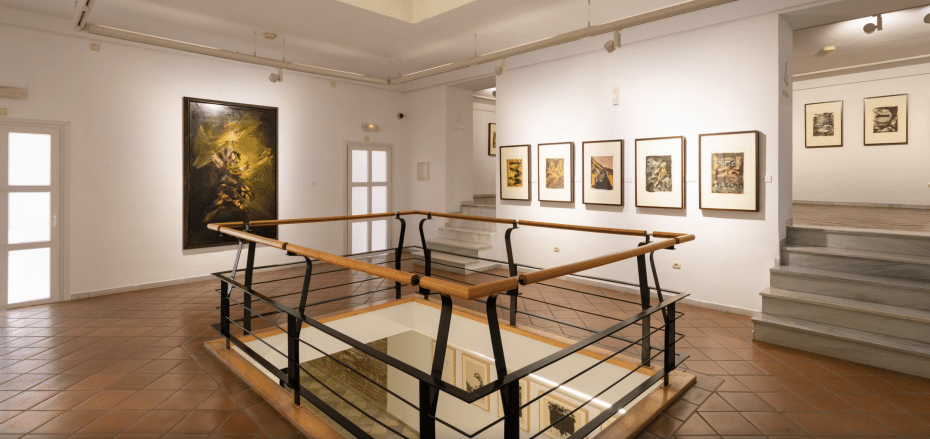 For those seeking a deeper dive into the cultural scene of the Costa del Sol, the city of Malaga is just a short 50-minute drive away. It boasts a wealth of museums, including the world-renowned Picasso Museum, which houses an extensive collection of iconic artists' works. The Carmen Thyssen Museum is another must-visit destination for art lovers, featuring an impressive collection of 19th and 20th-century Spanish art. And for those interested in contemporary art, the Centre Pompidou Malaga is a fantastic spot to explore, showcasing a variety of contemporary works from both local and international artists. And, there is the CAC Museum in Malaga which showcases a variety of exciting exhibitions and works by international and emerging Spanish Artists.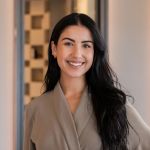 Collaborator Salma Hwedi