The Most Popular Gyms in Marbella
By Julia Nilsson on - 11m. reading time
It's no secret that consistent exercise and healthy habits must be established months before achieving the desired physical appearance for the summer. The milder winter climate in the Costa del Sol plays beautifully into maintaining an exercise routine. Throughout the year, Marbella provides an ideal environment for an active lifestyle with many gyms and fitness studios, as well as top fitness professionals who can assist in getting your body where it needs to be. Here are our favourite picks of the most popular gyms in Marbella.
The I/O
The I/O is a private health club that promotes self-expression, leisure, and the pursuit of personal goals. The club features indoor and outdoor spaces, state-of-the-art fitness equipment, relaxation areas, and a photo booth to capture post-workout moments. The club offers group fitness classes focusing on functional movement, high-intensity training, confidence-building exercises, dance, and holistic practices.
The I/O offers two membership options: "I by the I/O" and "O by the I/O". The "I by the I/O" membership includes access to all the club's amenities, classes, and initial assessment. On the other hand, the "O by the I/O" membership includes all of the above, as well as access to a VIP area, priority class bookings, and other exclusive perks. The membership cost can be obtained by contacting a The I/O representative.
Address:

Av. de Barcelona 8, 29670, San Pedro Alcántara

 

Contact:

+34 660 66 45 36 (WhatsApp)  

 

Opening hours:

Weekdays 6 am – 22 pm | Weekends 8 am – 22 pm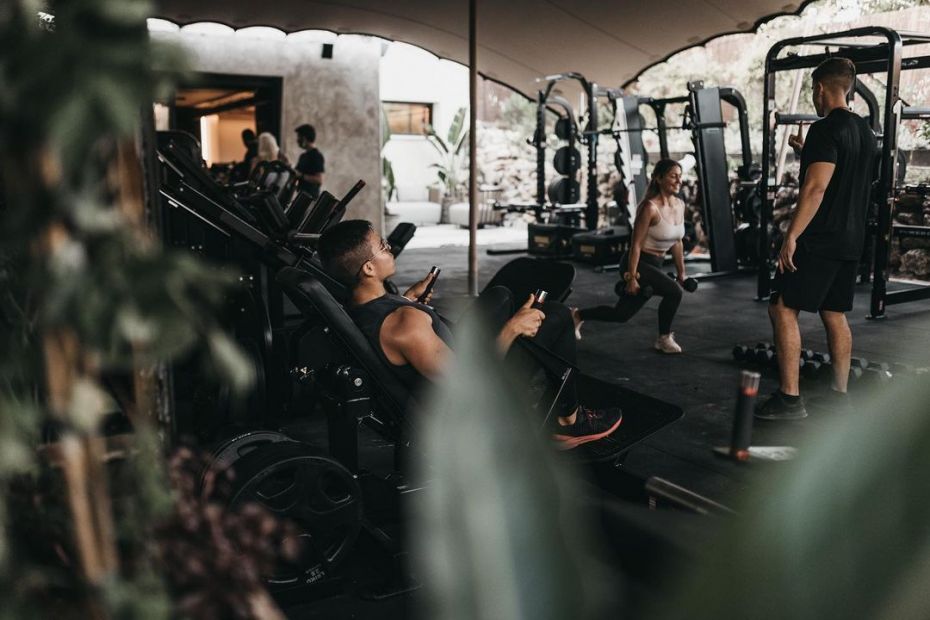 Real Padel Club Marbella
Boasting a unique experience and a plethora of services, Real Padel Club Marbella - established in 2008 - continues to draw in an increasing number of customers. Whether seeking a refreshing outdoor workout or simply looking for a place to stay active, this gym offers the perfect solution. Equipped with top-notch equipment spanning 350 square meters indoors and an impressive 10,000 square meters outdoors, it is arguably the premier sports centre with outdoor facilities in the country. From bodybuilding and cardio to tennis and martial arts, this gym offers a wide range of options, including a ninja warrior zone, Pilates, yoga, SPA, and much more. The centre also offers programs for children, making it a great spot for families.
Address: C. Río Amazonas, 29660 Marbella

 

Contact: +34 651 439 395

 

Opening hours: Monday to Sunday, 7:00 – 23:00

 
Price list for Real Padel Club: 
Registration - € 30

 

 

Monthly - € 55

 

Quarterly - € 150

 

Daily pass - € 15

 
Personal Training: 
1-hour session - € 50

 

5 session voucher - € 240

 

10 session voucher - € 450
Looking to really work on your cardio?
Scroll to the end for tips on great outdoor locations for exercise in Marbella, as well as neighbourhoods and properties there.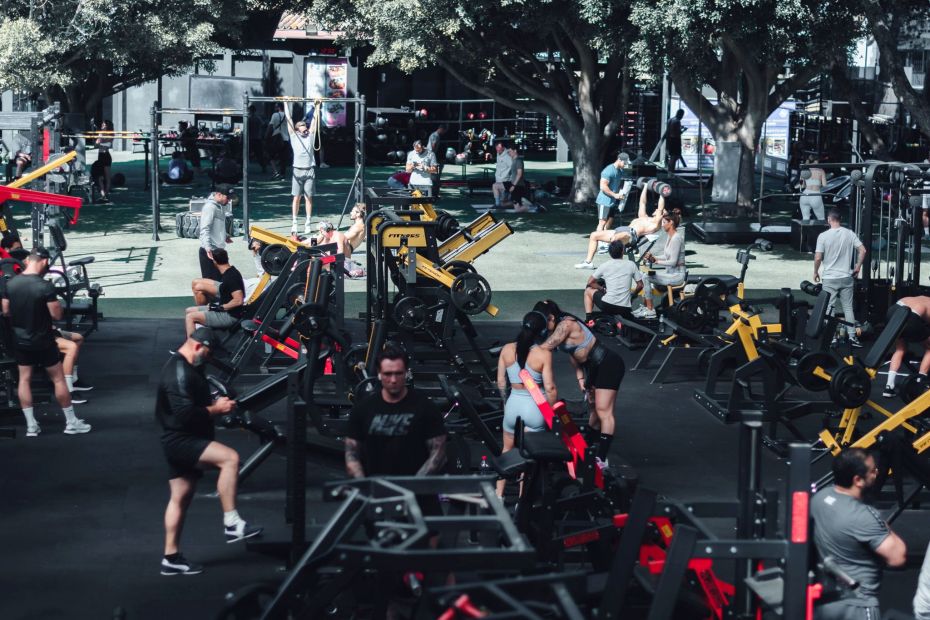 Puente Romano Health and Fitness
True to its name, Puente Romano Health and Fitness offers a luxurious and extraordinary experience. Escape your daily routine and try something new for the betterment of your body at this state-of-the-art training facility. With cutting-edge design, unique curved running machines, and a spinning, barre, and boxing studio, you'll find all the necessary equipment to achieve your fitness goals. The living wall with natural elements adds to the atmosphere, and the sauna and steam area provide the perfect place to relax after a workout. Nestled in the lush subtropical grounds, the Jungle Gym outdoor training area perfectly complements this world-class health and fitness centre. You can book small classes, as well as one-on-one training sessions with professional athletes, and medical professionals are on hand for consultation.
Address: Bulevar Principe Alfonso von Hohenlohe, s/n, 29602 Marbella

 

Contact: hf@puenteromano.com | +34

9

52 82 09

00

 

 

Opening hours: Upon reservation,

Monday to Sunday from 7:30 am to 8 pm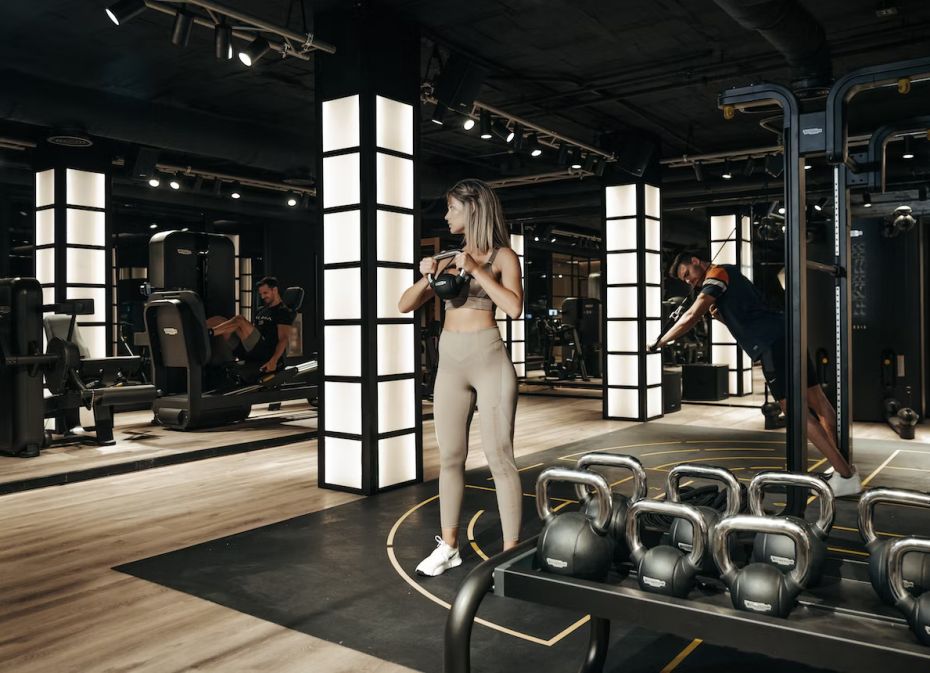 Fighters Marbella
Fighters Marbella is a premier destination for those looking to work out and be seen. This fitness gym offers a personalized training system and highly effective group workouts. It's the perfect place to get in shape, push your limits, have fun, and meet new people, especially if you're new to the area. The gym features a unique lighting and music atmosphere, and a team of experienced personal trainers guides training techniques. Be prepared for a challenging workout, however.
Different types of memberships are available, with flexible pricing plans starting at €49 monthly for gym access and €790 for the annual Fighters Diamond membership. Students receive a 50% discount on all memberships.
Address: Urbanización la Alzambra. Local 1-2, 29660 Puerto Banús, Marbella.

 

Contact:

+34

951 560 852 | info@fighters.com

Opening hours: 

 

Monday – Thursday: 07:30 – 20:00

|

Fridays: 07:30 – 16:00

 |

Saturday – Sunday: 10:00 – 16:00

|

Bank Holidays: 10:00 – 16:00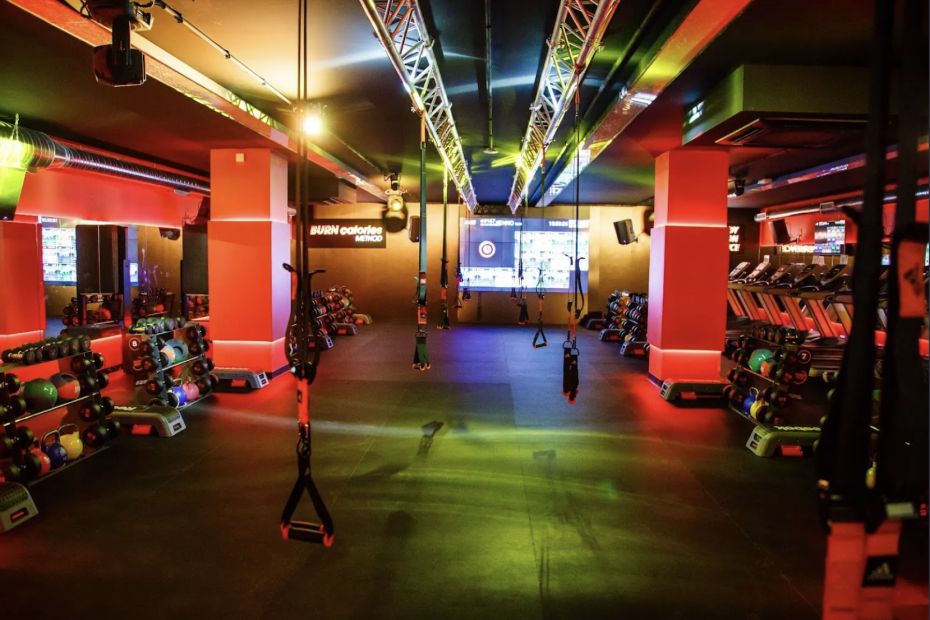 Apolo Gym
Apolo Sports Center offers a highly popular training method, Electrofitness, which utilizes Electrical Muscle Stimulation (EMS) to improve physical and muscular performance. The workout uses low frequencies to intensely stimulate the muscles without impacting the central nervous system. The training is done using a vest with 24 electrodes that connect to the body, allowing up to 350 muscles to work simultaneously and intensively. The device is specially designed and can be used both in the gym and outdoors.
Personal training is ideal for weight loss, postural correction, or injury recovery goals. The exercises are tailored to the individual, and the coach will oversee the training, monitoring each muscle group and creating custom programs. With the expert guidance and support offered by the trainers at Apolo Sports Center, you can confidently pursue your fitness goals.
Apolo Gym in La Colonia
Address: CC La Colonia - Local 27, San Pedro Alcántara

 

Contact:

+34

952 780 684

 
 Apolo Stark Gym in Nueva Andalucia
Address: C/ Lope de Vega nº 5, Local 1 Nueva Andalucía

 

Contact: 

+34

951 490 220 

 
Opening hours for all centres: 
Monday to Friday: 8:00 a.m. – 9:30 p.m.

 

Saturdays: 9:30 a.m. – 2:30 p.m.

 
Keen on extra endurance training?
Scroll to the end for tips on great outdoor locations for exercise in Marbella, as well as neighbourhoods and properties there.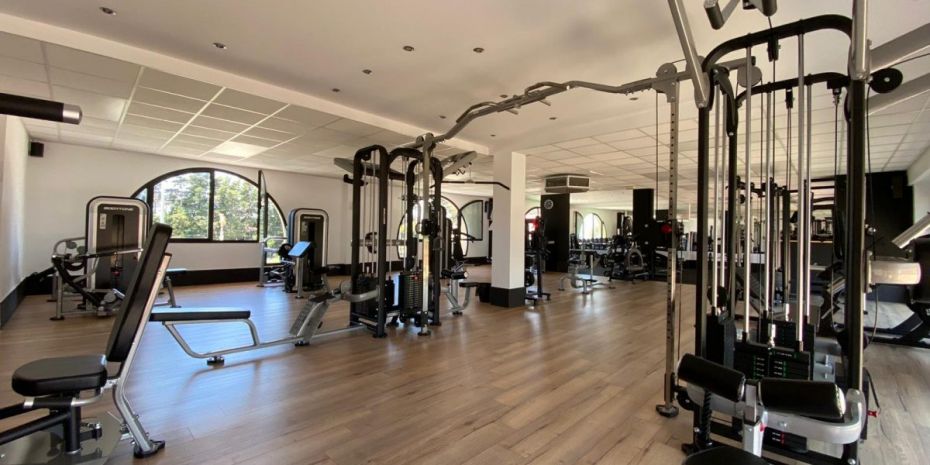 M13 Gym
Located at Centro Plaza in Nueva Andalucia, this two-level gym offers a prime location with ample parking and stunning views. The fully equipped facility features 700 square meters of training space, including areas for CrossFit and spinning, as well as rooms for classes and personal coaching. The massage/relaxation room is a great addition, providing a place to unwind after a workout. Whether you are a beginner or a professional, young or old, or have any health condition, the gym caters to all fitness levels and needs. The trainers with different expertise make it possible for everyone to find something that suits them.
Address: Centro Plaza, Sótano 2B, Nueva Andalucia, Marbella

 

Contact:

+34

951 491 321

 

Opening hours: Monday - Friday 7:00 - 22:00 | Saturday - Sunday 9:00 - 21:00

 
Price list for M13 Gym:
1 Month - € 75

 

3 Months - € 180

Annual subscription - € 650

 

Single session - € 15

 

10 sessions - € 75 (Personal Card)

 
Personal trainers: 
1 training session - € 50

 

10 sessions - € 450

 

20 sessions - € 850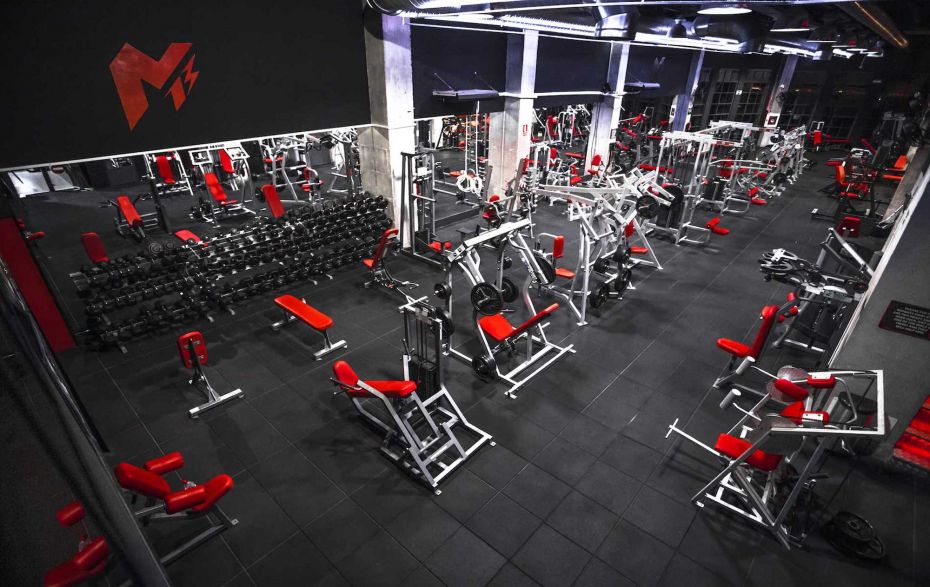 Platinum Fitness Marbella
Situated in the heart of Puerto Banus, this spacious gym is designed to inspire and motivate. With a prime location within walking distance to the beach and breathtaking views of La Concha Mountain, it's the perfect destination for anyone looking to stay in shape, improve their silhouette, control their weight, or simply look and feel good. The gym features 2,000 square meters of meticulously planned floor space. It offers a variety of innovative classes, saunas with stunning interior design, gorgeous terraces for sunbathing, and even a shop with special food supplements. It has the highest quality equipment from Hammer Strength for strength training, traditional TechnoGym equipment, and Life Fitness for cardiovascular and indoor cycling.
Address: c.c. Cristamar, Puerto Banus, Av. de las Naciones Unidas, Local 23-26
Contact: +34 680 14 85 85
Opening hours: Monday-Friday 08:00 – 22:00 | Saturday, Sunday & Holiday 10:00 – 15:00
Price list for Platinum Fitness Marbella:
Monthly fee - € 99
Quarterly fee - € 237
Annual fee - € 708
Interested in distance swimming to develop your body shape?
Puerto Banus offers but one of the many luxury beaches around Marbella. Scroll to the end for tips on great outdoor locations for exercise in Marbella, as well as neighbourhoods and properties there.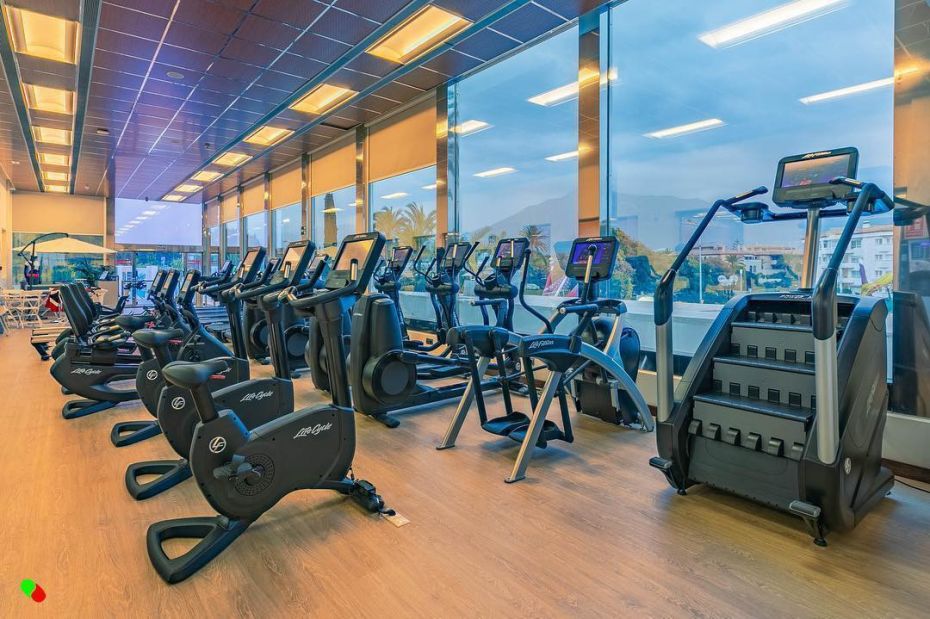 CrossFit Marbella
CrossFit Marbella, one of the first CrossFit gyms in Spain, established in 2013, has become a popular destination for fitness enthusiasts worldwide. Its heavy High-Intensity Interval Training (HIIT) style, incorporating weights, tires, and ropes, has almost become a religion among its followers. The gym has expanded to over 550 square meters, offering three diverse group fitness programs across well-equipped spaces, including CrossFit, BeachFit, and HYROX. With a dedicated team of coaches, the gym provides tailored exercises to individuals of all ages, fitness levels, and capabilities through personal training or group classes.
Address: Poligono Industrial, Calle Ucrania, Nave 8 y 10, 29670 San Pedro Alcántara
Contact: info@crossfitmarbella.com
Opening hours for groups: Monday - Friday: AM 06:00, 07:15, 08:30, 09:45,  PM 18:00 | Saturday: AM 08:30, 09:45
Pricelist for CrossFit Marbella: 
€ 100 - unlimited monthly
€ 85 - 12 classes monthly
€ 80 - open gym monthly
€15 - daily drop-ins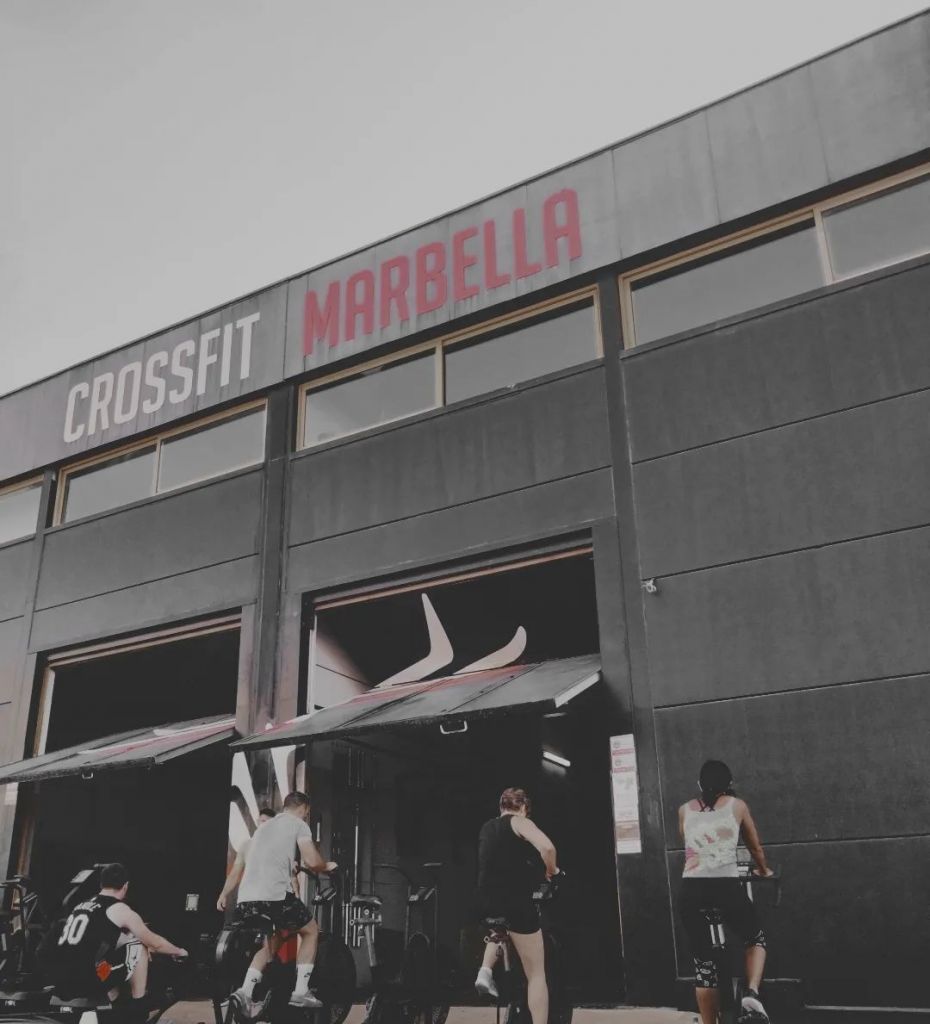 CrossFit Puerto Banus
CrossFit Puerto Banús is dedicated to promoting fitness and wellness, providing a fully-equipped gym where one can train under the guidance of experts or independently during open gym hours.
Address: Centro Comercial Azalea, Calle Ana de Austria, 29660 Marbella
Contact: crossfitpuertobanus.com
Opening hours: 7 days a week with timings available on their timetable
Pricelist for CrossFit Puerto Banus 
One Class Pass - €15
Standard Plan - € 75 Monthly
3-Month Plan - € 195, which includes:

Access to all sessions, top training equipment and facilities every day.
Training with certified coaches.
Receiving workout routines tailored to you.
Joining a fun and energetic community
CrossFit Elviria
CrossFit Elviria, a premier facility since 2013, upholds the highest standards of physical fitness coaching. Their approach emphasizes using basic functional movements, such as squatting, jumping, lifting, pulling, climbing, running, throwing, and twisting, utilizing key equipment such as barbells, kettlebells, ropes, and medicine balls, instead of relying on modern technology and gym machines.
Address: Poligono Industrial Elviria, Naves 38, 29600 Marbella.
Contact: crossfitelviria.com | WhatsApp: Karl (+34 663 025 724) or Janina (+34 663 025 731)
Opening hours: Monday to Friday 08:30, 09:30, 10:30, 17:00, 18:00, 19:00 | Saturday 10:00

Ladies Only Boot Camp: every Monday, Wednesday and Friday, 11:30
Ladies Only Fitness Blast Classes: every Tuesday and Thursday, 10:30
Synergym
In 2021, Synergym was named the Best Gym in Marbella by Tripadvisor for its prime location, clean facilities, and friendly staff. The gym boasts state-of-the-art equipment, experienced instructors, and a private members' area. Additionally, Synergym offers extended hours open every day of the year. It offers a variety of programs and activities, including high-intensity training, stamina and power focus, Pilates, Zumba, Synercycling, Yoga, GAP, and more, all under one roof.
Address: Juan Ramón Jiménez, 8, 29601 Marbella
Contact: +34 628 538 758 (WhatsApp 10:00 - 14:00)
Opening Hours: Monday to Friday from 06:00 to 23:00 | Saturday from 09:00 to 18:00 | Bank holidays and Sunday from 09:00 to 14:00.
Pricelist for Synergym 
Day pass - €7.50 (1 entry)
1-week pass - €19.99  (7 entries in 14 days)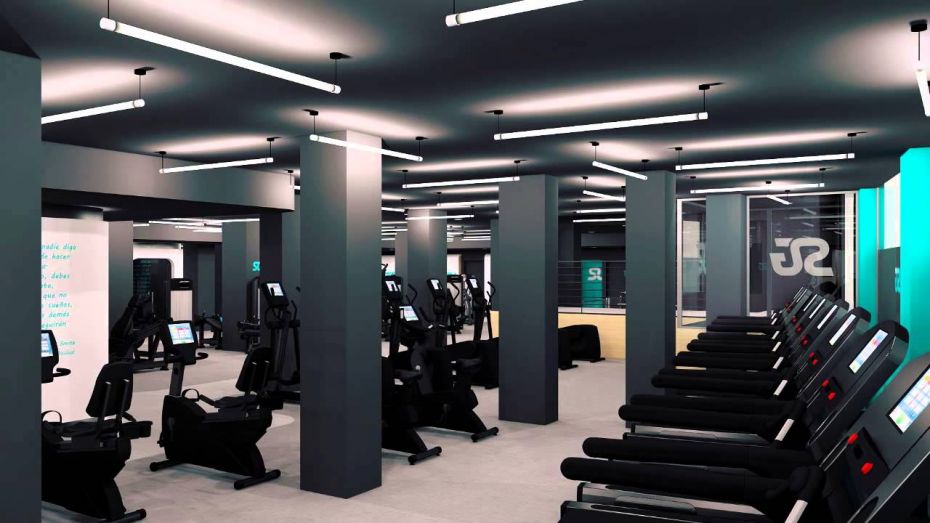 Grab a look at our blog to learn more about how to make the most of the outdoors in Marbella. You can also learn more about Marbella's prime locations and read an in-depth guide to shopping in Marbella.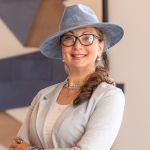 Copywriter
Julia Nilsson
Cosmopolitan since birth, Julia prides herself on being multilingual and has a doctorate degree in international auxiliary languages (Esperanto) as…