How to spend Winter in Marbella
By Salma Hwedi on - 13m. reading time
Marbella is undoubtedly one of the world's most demanded Spanish tourist destinations. A wide range of activities makes your days and nights on the Costa del Sol the best you've ever had all year round. But people believe that Marbella is simply a summer destination; they're wrong. Marbella is also the perfect winter destination for those who want to skip the summer tourist rush and winter climates across Europe.
Although quieter than in the summer, Marbella is never empty due to the beautiful weather the town is blessed with during winter, attracting many tourists. The Costa del Sol is arguably known to have the best climate in Continental Europe. Marbella is lucky enough to enjoy an even better microclimate thanks to its positioning, as Marbella is sheltered by the Sierra Blanca Mountain range and protected from strong winds and other climatological factors.
In 2021, Marbella began to experience a change during the winter months. More people were opting to travel to Marbella for their winter breaks, and seasonal businesses were not closing their doors to the public. What's more, the Marbella Town Hall Tourism Director - Laura de Arce - informed the public that deals were established with companies involved with European football teams to "continue attracting an important sector during the winter, which represents around 80,000 'room nights' a year during the so-called low season". Likewise, the golfing sector has begun emphasising upcoming international events such as the Solheim Cup 2023.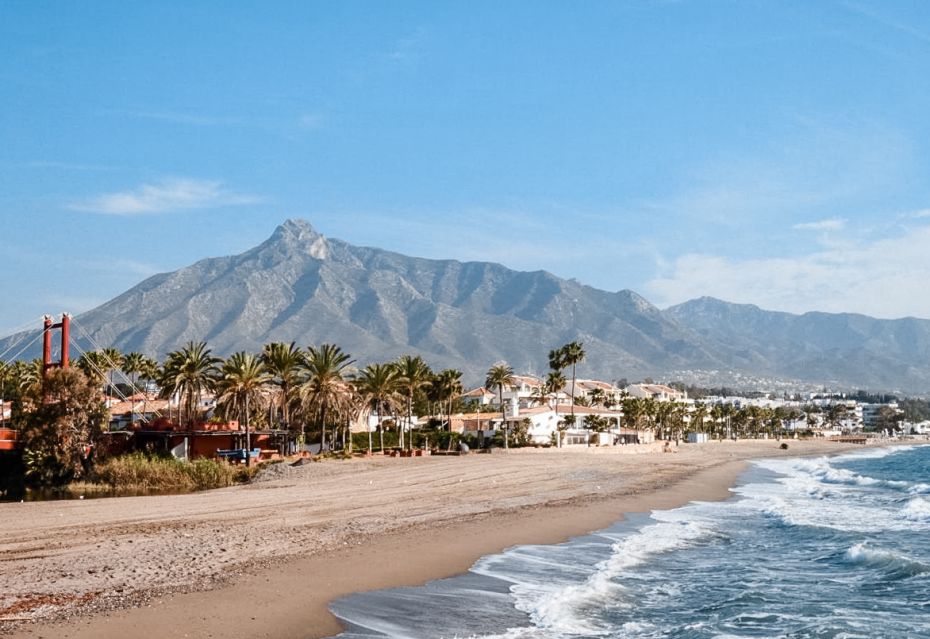 What makes Marbella a good holiday destination in winter?
The climate is the first reason Marbella is a great holiday destination for the winter months. Many tourists are attracted to the higher temperatures that last throughout the winter. Thanks to our micro-climate and prestigious position in the Mediterranean, temperatures can be as high as 26ºC during the day and rarely drop below 10ºC at night. Marbella is also blessed with 320 days of sun a year, so one can imagine that the sun will shine throughout the winter months. After all, El Costa del Sol translates to The Sunshine Coast. We also have an article that goes more in-depth on the weather and seasons in Marbella.
Another factor is the number of activities that can be enjoyed even in winter, both indoors and outdoors. The cultural lifestyle and entertainment industry are also reasons people choose to come to Marbella, as many winter events are held towards the end of the year, like theatre shows and the San Pedro de Alcántara Feria.
Let us not forget one of the main reasons people travel during winter: to forget the negative aspects of living in colder countries in Northern and Eastern Europe. Seasonal Affective Disorder is one of the leading causes of this, so people prefer travelling to places like Marbella to enjoy the sun and warmer weather during winter, which helps with their general mood and mental well-being.
A few years back, the general crowd of tourists who frequent Marbella in winter would be pensioners. Now, we are seeing younger crowds travel to Marbella in winter. One of the leading causes of this is the rise in popularity of remote working, where people can choose to work from wherever they please. In recent years, many co-working spaces have opened their doors to the public, which has attracted another tourist funnel. Also, having several universities and colleges in Marbella, more students are living in Marbella full time, bringing in a younger crowd and a more international focus. Why work from home when you could work from Marbella?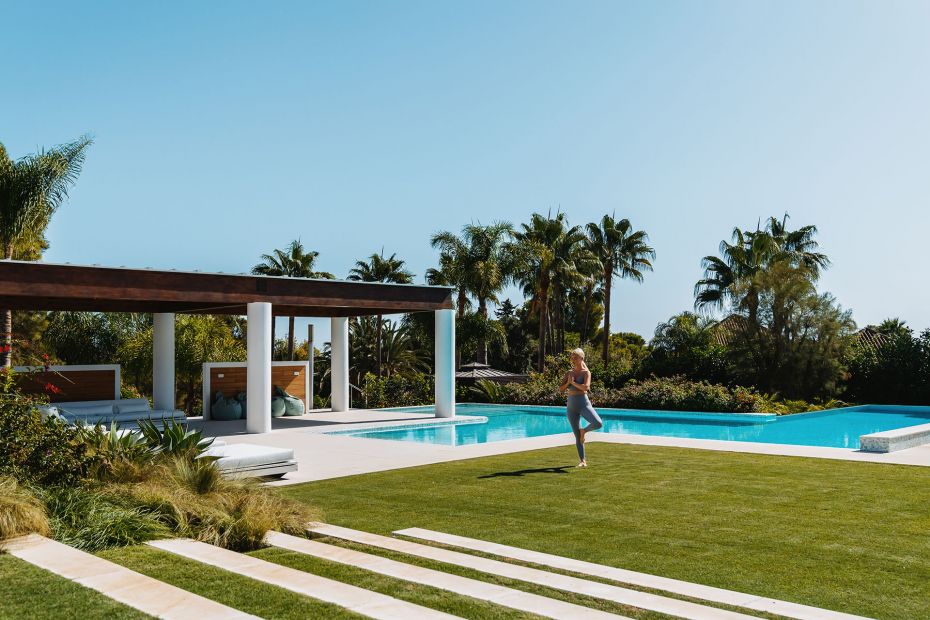 What to do in Marbella in winter?
There is always something to do in Marbella, no matter the weather. Whether sunny or rainy, Marbella accommodates fun activities for everyone to enjoy.
Golf in Marbella
Golf is always the most popular activity people travel to Marbella all year round, especially in winter, as the temperatures are more favourable for a long game, which sometimes is difficult during the hottest periods in Marbella where temperatures can reach up to 40ºC. There are over 70 golf courses along the Costa del Sol, all with unique characteristics, meaning there are more than enough courses to choose from. Most courses have been designed by world-renowned course designers from across the globe, such as Robert Trent Jones Sr, Javier Arana, Cabel B Robinson and Manuel Piñero.
To learn more about golfing in Marbella, check out our article on the 13 best golf courses in Marbella.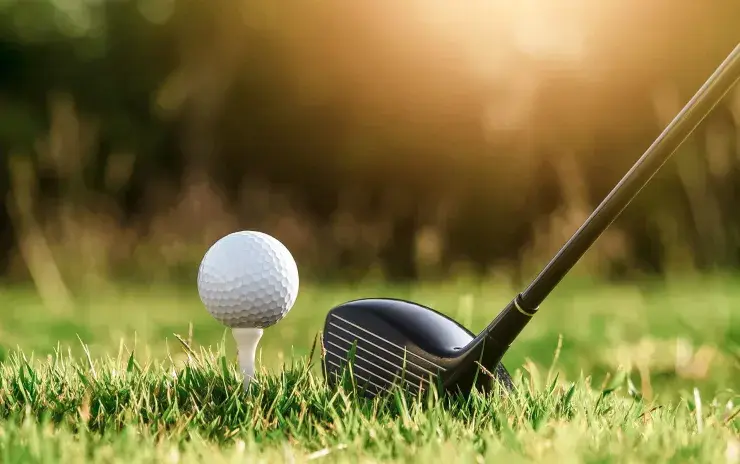 Swimming in Marbella
Those who don't get affected by the cold will go swimming in the sea; it is not unusual to find people swimming in the Mediterranean in December! There are also plenty of water sports in winter, like paddle boring or jet skiing. Many also enjoy sunbathing on the beach. However, several public indoor heated pools in the polideportivo or resorts facilitate swimming for those who aren't brave enough to get into the cold water but miss swimming during winter.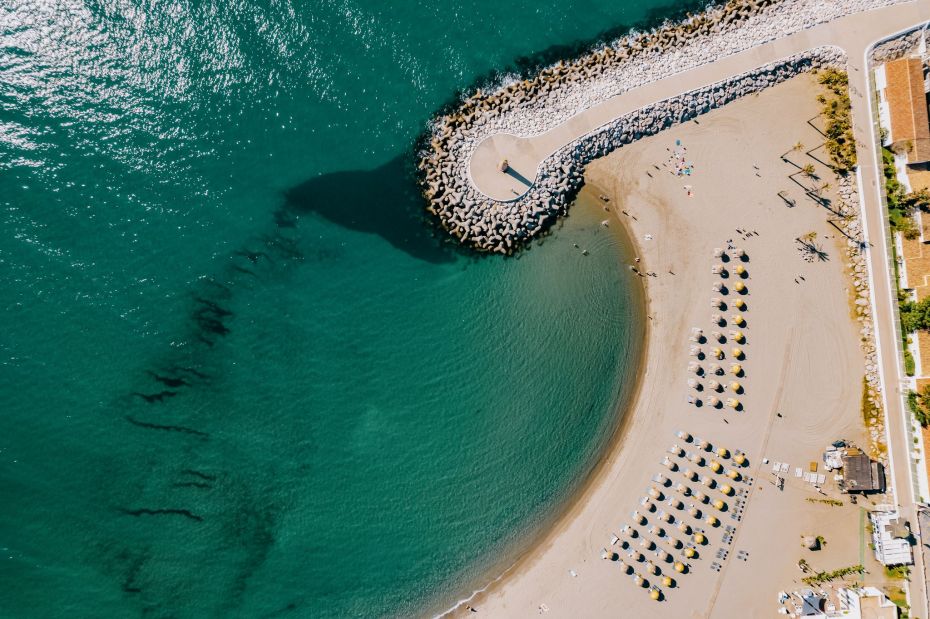 Paseo Marítimo
The famous seaside promenade that stretches across the entire Marbella coastline is a popular place for tourists and locals to spend time. Walking across the promenade, you can access San Pedro de Alcántara, Puerto Banús, The Golden Mile and Marbella Centre. Cyclists also opt for this route to avoid traffic and enjoy a peaceful bike ride. And if you are more adventurous, segways and electric scooters are available to rent along the promenade. Multiple fitness areas are also placed along the promenade for people to use at liberty for a quick workout. Cafes, restaurants and chiringuitos are easy to find along the Paseo Marítimo, which is always a must if visiting Marbella.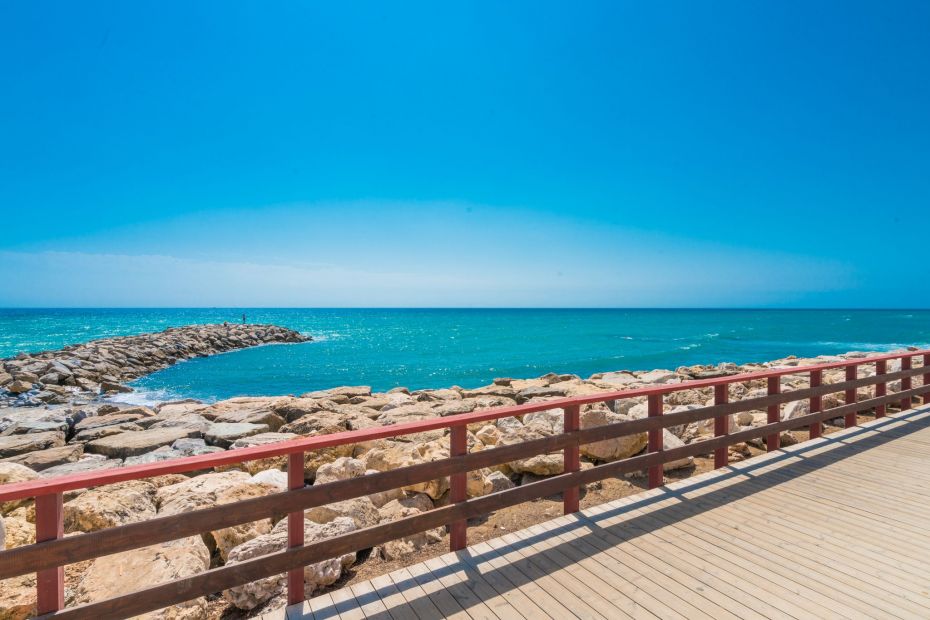 Horse riding in Marbella
The winter months are especially great for those who enjoy horseriding. The cooler temperatures make it a better experience for the horse and the rider. Apart from equestrian centres along the Costa del Sol, where one can go to learn how to ride a horse, horseback riding tours are also offered. Centro Hipico El Repique offers horseback riding tours that take you through outdoor trails for novice and experienced riders. Centro Hípico Hacienda MonteMarina offers horseriding lessons for beginners and all levels and facilities to look after horses.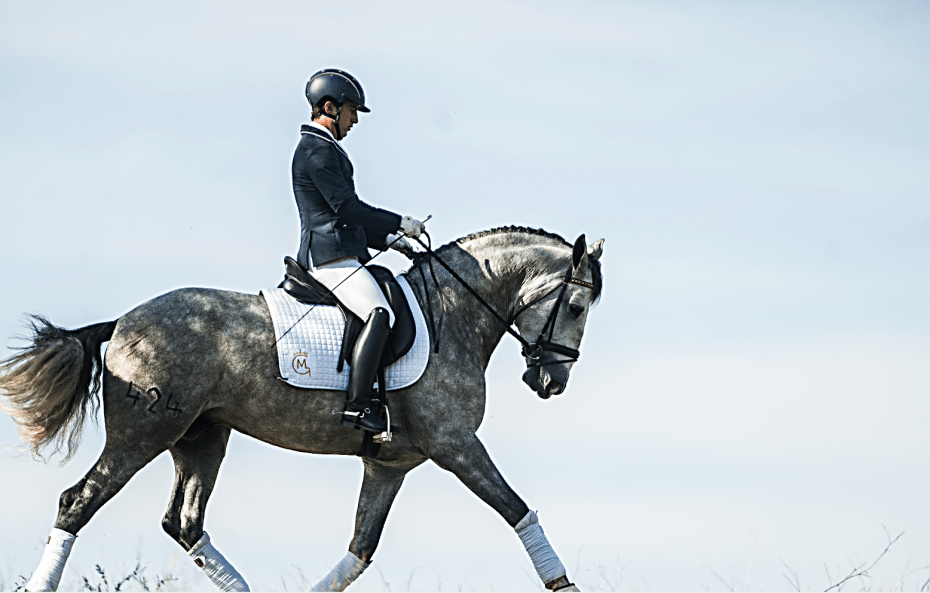 Outdoor dining in Marbella
As summer's intense sun and heat fade away, it makes it easier for people to enjoy sitting in direct sunlight and eating a meal. On sunny days, you can enjoy sitting on the beach and eating some traditional Spanish food in a chiringuito or beach restaurant. You can also enjoy outdoor dining in Marbella's historical centre, where many gastronomic gems are ready to be discovered, like in the famous Orange Square, known as Plaza de Los Naranjos, named after the orange trees that populate the square. Parks like the Parque de Nagüeles in Sierra Blanca have BBQ and picnic areas that are accessible all year round, with benches ready to accommodate up to 6 people on a single bench.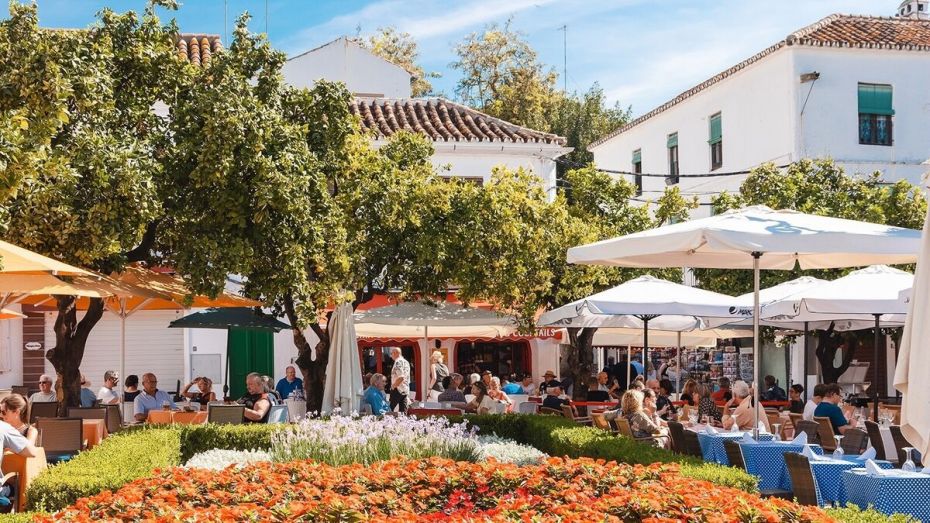 Wine tours in Marbella
Depending on traffic, Marbella is a 40-minute drive from Málaga centre and an hour's drive from La Serranía Ronda, a town north of Marbella in the mountains. What is unique about this is that one can find some fantastic wine tastings and tours. Some of the most emblematic wine tastings are in Ronda, where you find multiple bodegas that accommodate wine-tasting parties and tapas. Málaga is known for its sweet grapes and delicious wine, so best believe that there are plenty of bodegas in Málaga to try, including vineyards and wine cellars to explore.

Shopping in Marbella
There's no doubt that Marbella is the most glamorous location in Southern Spain for shopping. What is excellent about Marbella is the quality and diversity of its fashion products, from luxury brands like Louis Vuitton and Tom Ford to high-street brands like Zara and Uterque. Shopping in Marbella in winter is somewhat of a blessing, as it allows you to visit all your favourite shops at leisure and enjoy the experience without waiting in long queues. What's more, from the beginning of January to the end of March, winter sales are practically everywhere.
Marbella offers a variety of shopping zones, which can be divided as follows:
Marbella Old Town (Casco Antiguo de Marbella) is filled with streets full of small boutique shops perfect for clothes, accessories and food shopping, restaurants, cafes and bars.
Puerto Banús is home to everything luxury and is renowned for being Marbella's most luxurious shopping area. Here, one will find high-end brands such as Louis Vuitton, Versace, Tom Ford, Hermes, Dior, Gucci, Jimmy Choo, Dolce & Gabbana, Michael Kors and many more.
El Corte Inglés, newly reformed in Puerto Banús, is a department store that offers everything you can think of: from high-end brands, electronics and accessories to furniture, hardware and even food produce.
La Cañada is the largest shopping centre in Marbella and was once voted the best shopping centre in Spain. With over 150 shops, it fits everyone's shopping needs. There is also a large cinema, restaurants, salons and much more to enjoy.
Ricardo Soriano is the main street that runs through Marbella Centre, where you can find all high-street brands, restaurants, cafes, salons, banks and much more. It is essentially the shopping strip of Marbella.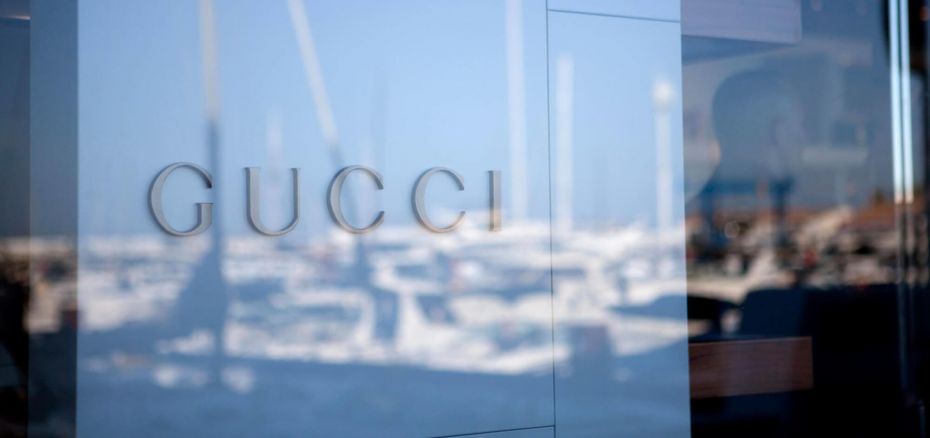 Museums to visit when in Marbella
Museums are a spectacular way to pass the time during winter, especially on rainy days, which can sometimes be the case in Marbella, although rarely.
El Museo Ralli sits on the Golden Mile and is a museum founded by Dr Harry Recanati and is for contemporary art primarily from Latin America and Europe. The museum boasts famous paintings, sculptures and other artefacts for the public to enjoy.
Further away in Málaga city, you will be able to find countless museums to enjoy, such as the CAC Museum (Contemporary Art Centre), where you will find incredible exhibitions to enjoy for free. The Picasso Museum is also a must-visit for anyone visiting Málaga, as it is the artist's birthplace. Other notable museums are the Automobile Museum, The Museum of Málaga, The Interactive Music Museum and The Wine Museum.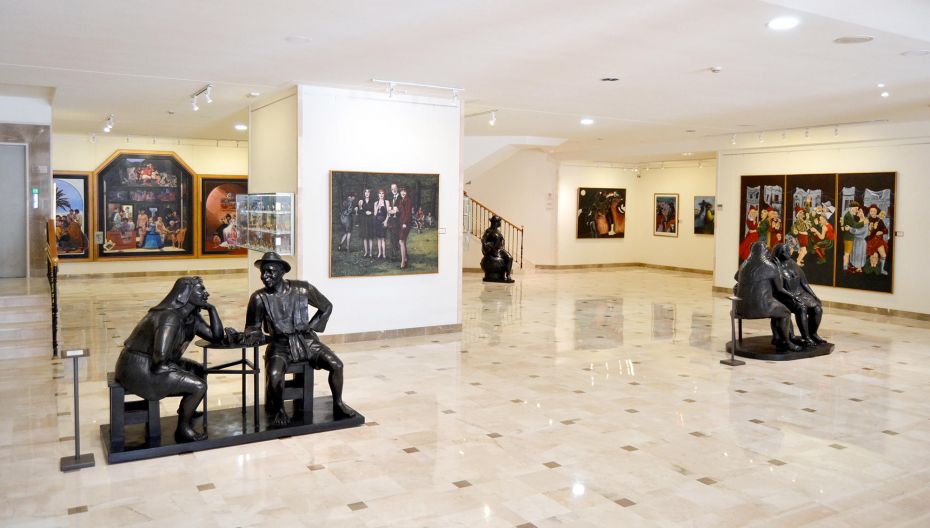 Hiking in Marbella
One of the most popular activities in winter is hiking. Marbella sits at the foot of La Concha Mountain, Marbella's symbol. People opt to tackle multiple hiking trails, whether alone, with family, friends or even with dogs. Due to the cooler temperatures and hours of light, it is usually one of the top activities for outdoor and sports lovers. From the top of the mountain, one can appreciate spectacular views of the Costa del Sol - stretching from Málaga to Algeciras -, Morocco and Gibraltar. On average, it takes 6 hours to complete the hike from ascent to descent. The hike starts at the Refugio de Juanar.
Moreover, the Sierra Blanca Mountain Range also houses many exciting trails for everyone on foot or on bikes, whatever people prefer. The most famous is the Caminito del Rey, which begins 46km away from Marbella centre. The route takes you through the mountain range with spectacular views, especially of the El Chorro Gorge.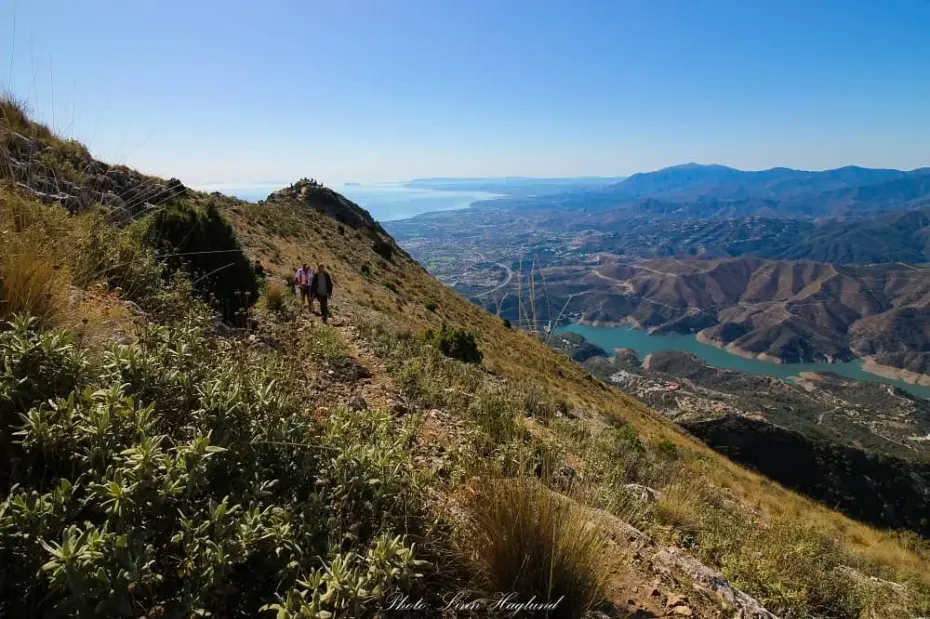 Travelling from Marbella
Marbella enjoys a prestigious location as it is surrounded by some of the most important cities in Spain and is also conveniently located 78.3 km from the Strait of Gibraltar.
Start with exploring Málaga, the provincial capital that offers an insight into traditional southern Spanish culture and a window into the artistic capital of Spain. If you want to learn more about what to do in Málaga, check out our article.
The neighbouring coastal towns of Benalmádena, Mijas, Fuengirola and Estepona also offer many activities and sites, such as the Nerja Caves or the Sea Life Centre.
Drive along the famous White Village Route, which takes you on a tour of the picturesque houses of the Serranía de Ronda.
Less than an hour away from Marbella, one of the most beautiful cities in Andalusia, Ronda, has its spectacular Tajo and excellent wines. Moved by the bullfighting traditions, beauty and romance of this mountainous 'pueblo', the Nobel Prize-awarded Ernest Hemingway said that Ronda "is where you should go if you ever go to Spain on a honeymoon or if you ever bolt with anyone. The entire town and as far as you can see in any direction is romantic background."
The famous cities of Sevilla, Córdoba and Granada are all within a 4-hour drive maximum from Marbella.
Take a 1-hour drive to Algeciras, and you can get the ferry across to Tanger and enjoy a day in Morrocco.
Gibraltar is less than an hour away by car from Marbella, where you can go and see the famous monkeys on Gibraltar Rock.
The Sierra Nevada is 2 hours away by car from Marbella, which is an excellent destination in winter for skiers.
Marbella is an excellent destination for travellers during all seasons, as the climate, atmosphere, and general feeling allow everyone to enjoy their time to the max. Be sure to check out our article on Outdoor Activities in Marbella if you wish to learn more about what you could do on your next trip to Marbella.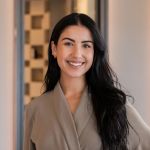 Collaborator Salma Hwedi