12 tips to raise the value of your Marbella luxury villa
By Leon van Huyssteen on - 6m. reading time
Nestled along the sun-drenched shores of the Costa del Sol, Marbella is renowned for its stunning landscapes, world-class amenities, and a thriving luxury real estate market. If you are fortunate enough to own a luxury villa in Marbella, you're already sitting on a valuable asset.
And there are ways to further increase the value of your property, ensuring a robust return on investment.
READ ON to learn key strategies to enhance the value of your Marbella luxury villa.
1) Kerb Appeal Matters
First impressions count, and the exterior of your villa is the first thing potential buyers or renters will see. Investing in kerb appeal can significantly increase your property's value. Start with landscaping, keeping the garden well-maintained and adding attractive, drought-resistant plants. Ensure the exterior of the villa is in excellent condition by regularly repainting, repairing any damaged areas, and cleaning the façade. Consider installing outdoor lighting to highlight the property's beauty during the evenings.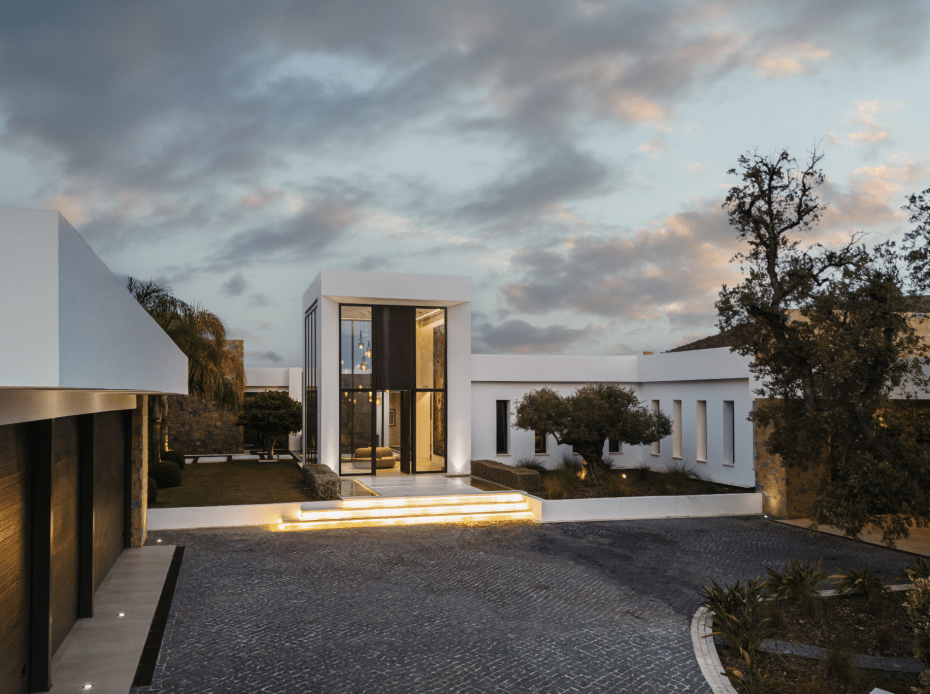 See more of this stunning villa
2) Upgrade the Kitchen
The kitchen is often the heart of any home, and in a luxury villa it's no different. An outdated or poorly designed kitchen can deter potential buyers or renters. Invest in modern appliances, high-quality countertops, and cabinetry. An open concept kitchen with a stylish island can also add tremendous appeal. When renovating, consider energy-efficient appliances, as these not only enhance the value but also reduce operating costs.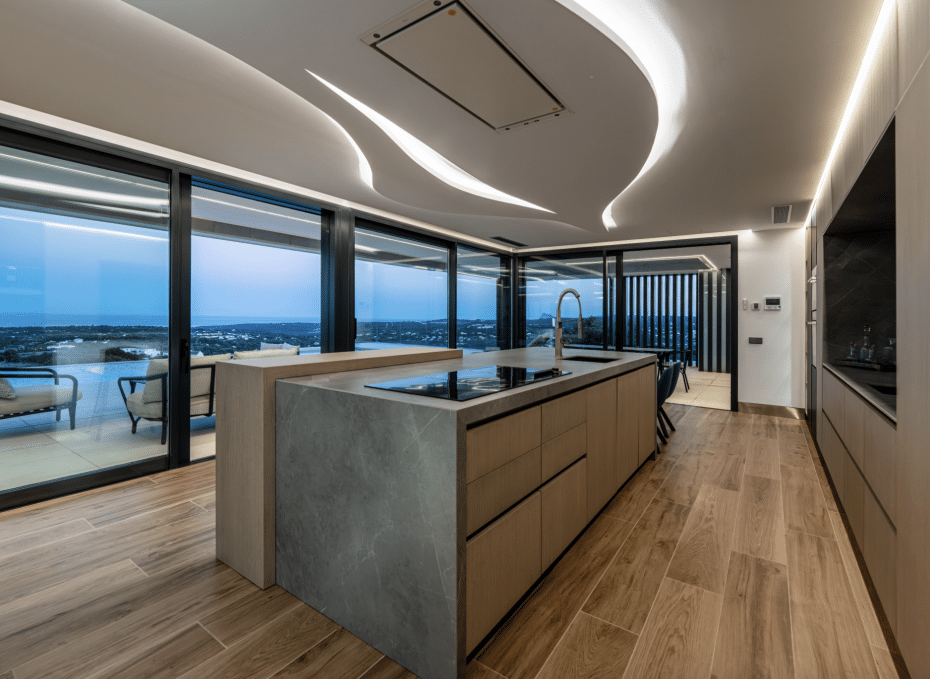 3) Regular Maintenance
Maintaining your villa is an ongoing process. Regular inspections and repairs are essential to prevent small issues from turning into significant problems. Keeping the property in top condition not only increases its value but also makes it more attractive to potential buyers or renters. Also, at sale time, many buyers employ the services of a technical expert or appraiser, who are wise to most defects villas for sale might have. Best to fix it properly, as their assessment is often critical to cementing buyer interest.
4) Luxurious Bathrooms
Just like the kitchen, bathrooms play a pivotal role in the perception of luxury. Upgrade the bathrooms with features like rainfall showerheads, Jacuzzi tubs, and high-end fixtures. Incorporate a spa-like atmosphere with soothing colors and elegant tiles. Properly maintained and stylish bathrooms are sure to impress prospective buyers or renters.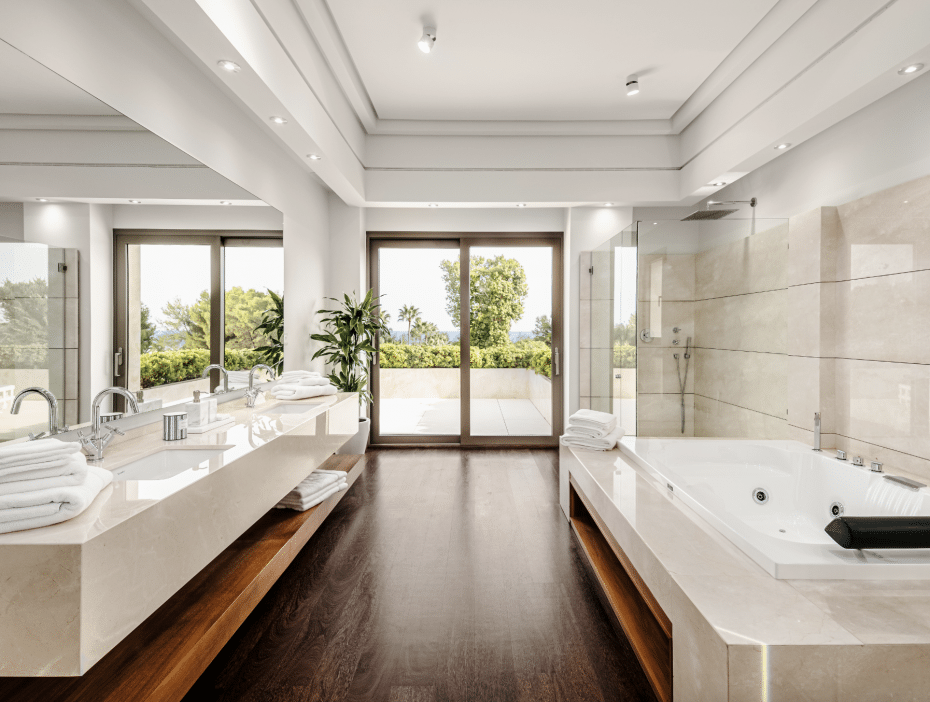 Discover more about this Sierra Blanca villa
5) Focus on Flooring
Luxury villas in Marbella often feature exquisite flooring materials. Whether your villa boasts marble, hardwood, or high-end tile flooring, it's crucial to keep them in impeccable condition. Regular maintenance and professional cleaning will help maintain the flooring's lustre. If necessary, consider refinishing or replacing worn-out flooring to maintain your villa's premium appeal. Also be sure to consider the right floor type per room function, e.g. parquet often gets dirty in kitchens, which are better served by tile, while bedrooms can grow chilly with tiled surfaces.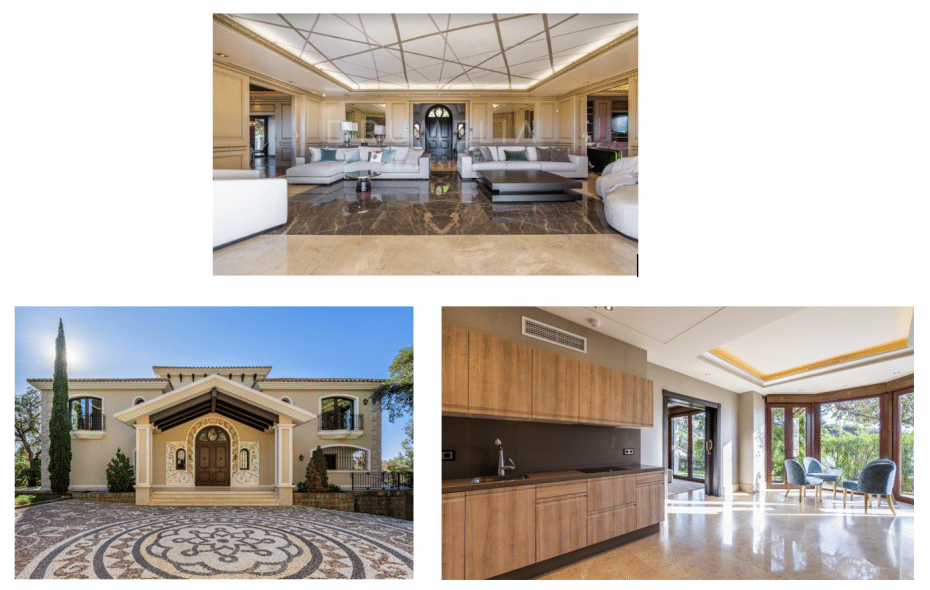 6) Maintain a Neutral Color Palette
When it comes to interior design, opt for a neutral color palette. Neutral tones create a sense of space and allow potential buyers or renters to envision their style in the villa. While bold colors can be attractive to some, they can also limit the property's appeal to a broader audience. A neutral colour palette also opens up more pairing options with furniture.
7) Be Energy Efficient
In today's world, energy efficiency is a significant selling point. Install energy-efficient windows, insulation, and heating/cooling systems to reduce utility costs and appeal to environmentally conscious buyers. Solar panels and smart home technology can also boost the property's value by making it more sustainable and convenient. In Spain, an eco-friendly phenomenon of an Aerotermia is also becoming popular. This combination air & water / heater & cooler saves energy, and can also qualify you for a rebate from the state.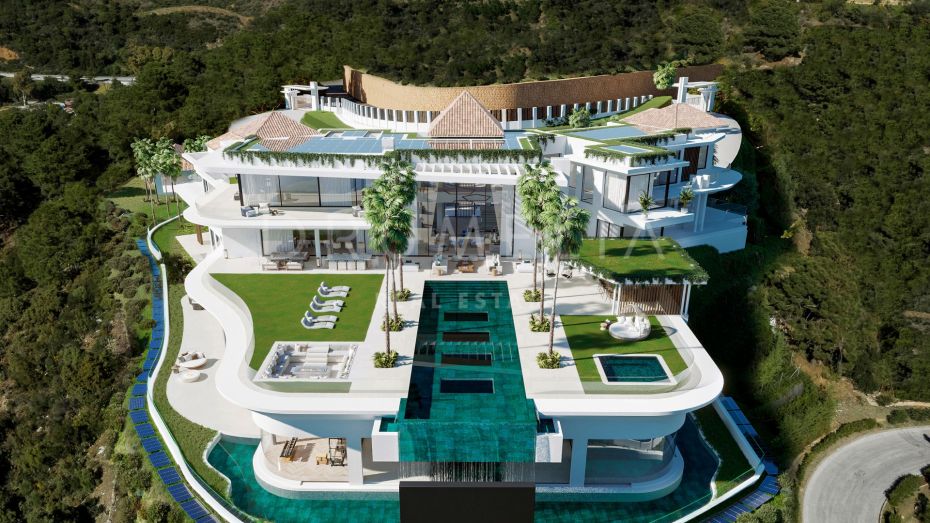 Here you can learn all about this majestic villa
8) Maximize Outdoor Spaces
Marbella's mild climate makes outdoor spaces a valuable asset. Invest in a well-designed outdoor living area with comfortable seating, a pool, and perhaps a barbecue or outdoor kitchen. Landscaping can also enhance outdoor spaces, making them perfect for relaxation and entertainment. The more inviting your villa's outdoor spaces are, the higher its perceived value.
9) Security and Privacy
Security is a top priority for luxury villa buyers. Enhance your property's security with features such as a gated entrance, surveillance cameras, and a modern alarm system. Additionally, consider privacy-enhancing landscaping or structures like hedges or walls to create an exclusive retreat.
Here you can read all about the rising number of Gated communities in Marbella.
10) Home Automation
Incorporate smart home technology to provide convenience and luxury to potential buyers. Automated lighting, climate control, and security systems can be appealing features that set your villa apart from others. Remote control and monitoring capabilities add an extra layer of sophistication and convenience.
11) Professional Staging and Photography
Professional staging and high-quality photography can make a significant difference in how your luxury villa is perceived. Consider hiring a staging expert to showcase the property's best features and a professional photographer to capture its beauty. High-quality images and tasteful staging can entice potential buyers or renters.
Learn more about Staging your luxury home for sale 
12) Follow Market Trends
Stay informed about the real estate market in Marbella. Understanding current trends, including what features and amenities are in demand, can help you make informed decisions about how to enhance your property's value. Consider consulting with a local real estate agent for valuable insights.
Here's to an even better, more valuable home!
Investing in your Marbella luxury villa's value is a smart move, whether you plan to sell it in the future or continue enjoying the luxurious lifestyle it offers. By focusing on these simple tips, you can maximize your property's potential and ensure it remains a sought-after gem in the competitive Marbella real estate market. Remember that a well-maintained and thoughtfully upgraded luxury villa not only increases its financial worth but also enhances the quality of life for those who call it home.
For more information on the luxury villas we offer for sale, as well as up-to-the-minute market information, please contact Drumelia !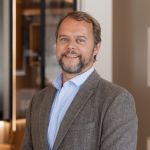 Copywriting Manager
Leon van Huyssteen
Leon has written for a broad range of brands in several agencies and countries. Promoting everything from startup brands to…