Safe, trendy & secure – Discover gated houses in Marbella
By Varia Sinichkin on - 6m. reading time
Amongst the wealth of property types in Marbella, gated houses stand in a class of their own. Some call it "islands of living" and crave the quiet and exclusivity they provide. Given their popularity, one thing is for certain: they're unmatched in the privacy they offer. Yet that's far from their only appeal.
So, what makes gated living so appealing? And what it could mean for you?
Read on to learn more.

What are gated houses?
Despite what their name may suggest, gated houses feature far more than a gate! All said, they are homes characterised by walls or fences that line the perimeter, ensuring the maximum level of privacy and seclusion. Only residents and guests are allowed access to the home, as entry is controlled. Marbella hosts both individual gated homes as well as gated communities. Oftentimes, within the gated communities, homes still have their own walls separating each property. As such, safety and privacy are assured.
What benefits are there to living in a gated community?
Living in a gated house has its perks. Most alluring is the security which comes with the home; homeowners are able to monitor who leaves and enters their property, as these homes have controlled access points, often in the form of electric gates. Privacy is also an important factor. Gated homes stand separated by extensive walls, which protect residents from nosy neighbours and unwanted visitors. Similarly, these homes are often found away from busy streets, and their closed-off entryways provide a more peaceful, quiet environment for living.
Gated communities have their own, further set of benefits. In Marbella, the majority of gated communities offer security patrols as well as the security systems of each individual home. These security guards monitor the area and specifically the main entry into the community: projecting a sense of exclusivity. Only those with the correct credentials or prior permission are permitted access, which in turn provides peace of mind for residents and a low chance of crimes occurring.
Yet don't assume that the privacy of gated communities completely isolates its residents. On the contrary, to provide for a more comfortable life for its inhabitants, many gated communities include top-notch amenities that a normal neighbourhood may not have:
As example, homeowners may have access to a country club and golf course, as in the case of the luxurious La Zagaleta.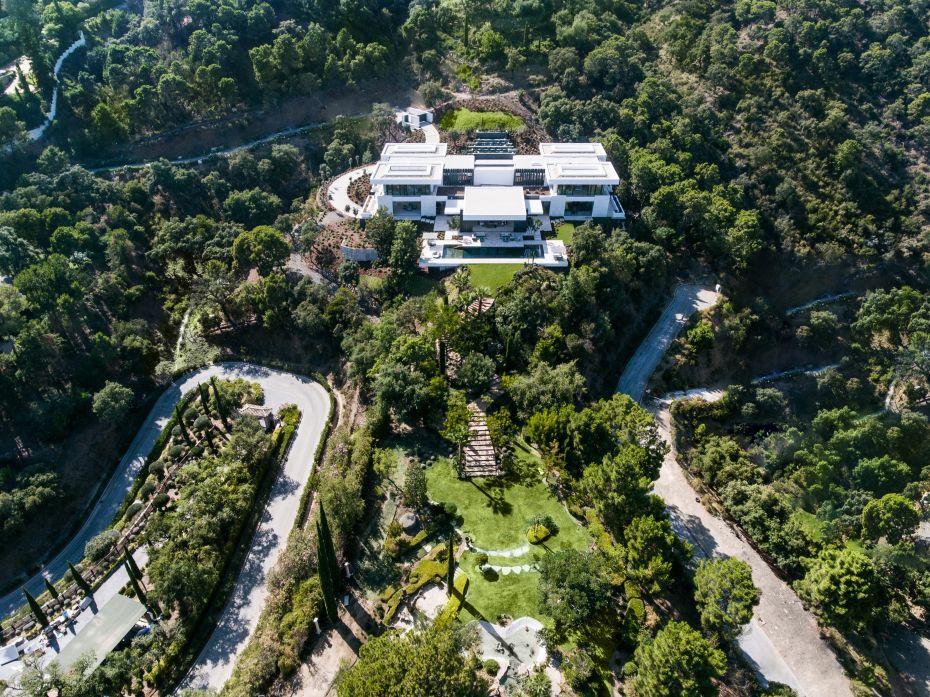 Several gated communities are surrounded by lush landscapes and unspoilt nature, allowing for hiking and biking trails to be enjoyed by homeowners, as in Sierra Blanca.
Swimming pools are always popular within gated communities, and larger ones often have several pools to choose from. These facilities elevate the quality of life, providing a lifestyle in tune with Marbella's glamour and exclusivity. Not to mention creating a sense of community, and easy interaction between residents – and their kids!
Where can I find gated communities in Marbella?
As many homeowners are after luxury in Marbella, many move to gated communities, creating an increase in value and demand. These gated communities can be found scattered around Marbella, with some of the most exclusive, sought-after properties within.
La Zagaleta is a prime example of the perks a gated community can offer, as one of the most famed in Europe. Within its gates, celebrities, politicians and other high net-worth individuals can be found. But not so easily seen!
Within La Zagaleta there are currently 230 properties, several which are for sale, and plots are still available. The community presides over more than 50km of private roads for residents to enjoy in private, as well as incredible amenities. La Zagaleta offers two golf courses, two clubhouses, an equestrian centre, a tennis club and a concierge service. Safety is a priority in La Zagaleta, and professional armed security provide service 24/7, guarding both entrances and patrolling internal roads. Non-residents are required to receive prior authorisation upon entering the community.
Sierra Blanca is considered the perfect gated community, and not for nothing. Stretching over 25 hectares and holding almost 300 homes, it is the epitome of luxury and tranquillity. 3 entrances cater to the community, all protected by barriers, offering residents peace of mind in terms of safety. Additional security hubs at the entrances control the access of people, and patrols are visible throughout the streets. Each home within the community is a gated house in itself, with high walls and gates adding an extra layer of privacy and security.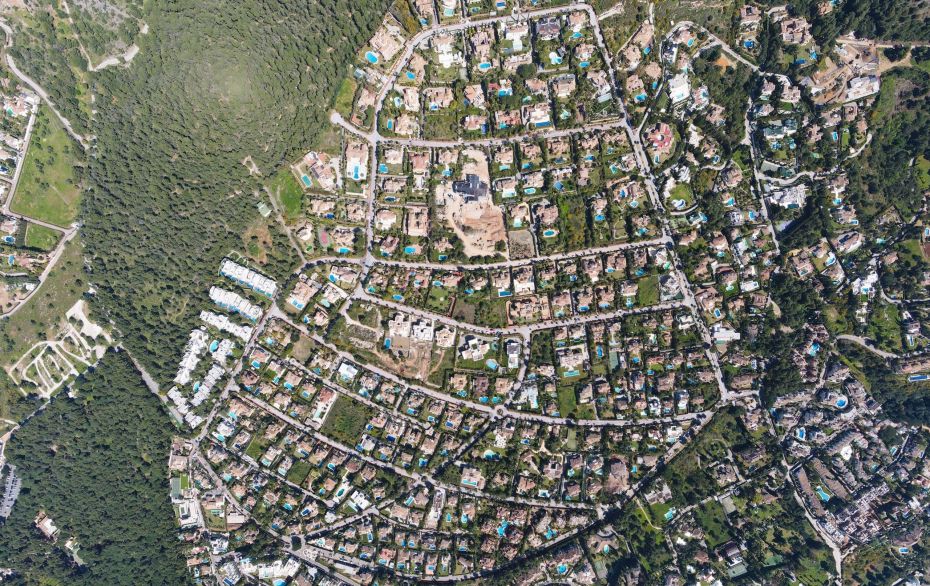 Cascada de Camojan is an upscale gated community made up of only eight numbered streets. Which feature several stunning properties for sale. Compared to other gated communities, this one is significantly smaller in size, thus making it one of the most private and exclusive neighbourhoods. It features vehicle patrols and 24h security at the entrance barriers. During daytime, free roaming is allowed around the streets, yet at night access is rigorously controlled.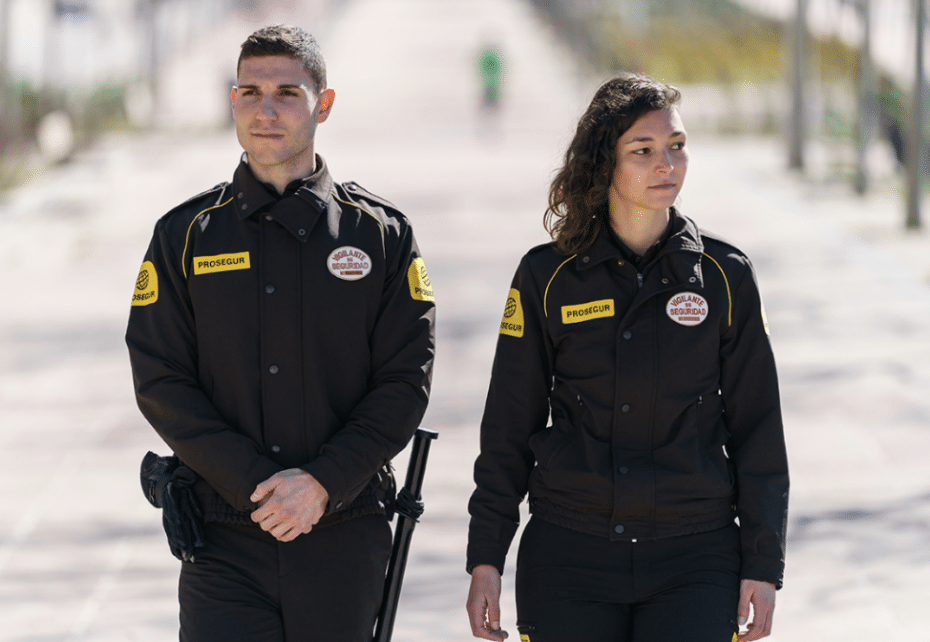 An oasis of peace, Altos Reales sits nestled between the famous Golden Mile and Sierra Blanca, and a short walk to the beach. Its range of property stretches from high-end apartments to villas following a classic style, on large plots. Residents of the gated community can use the exclusive paddel tennis courts and park areas, enjoying extensive security and safe residential streets. This sanctuary of living attracts many families due to the safety that comes with invite-only entry, and vigilant security.
Monte Mayor, a 330-hectare estate, is a hub of nature surrounded by greenery. Filled with a range of building styles, this gated community welcomes townhouses and villas, all of which are composed on large plots. Standing secluded from the outside world, this community stands apart in residential property privacy, and 24-hour security ensures steady safety.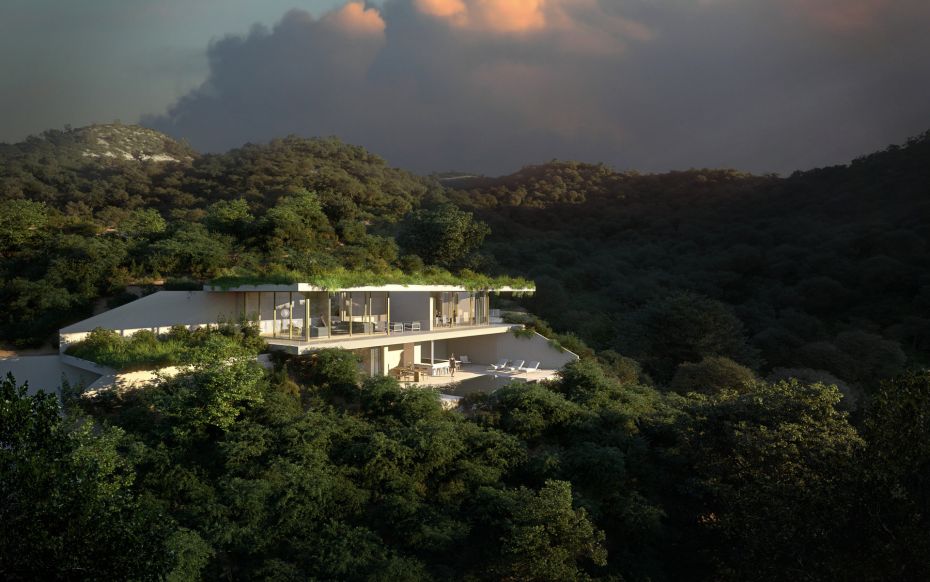 Besides these areas, there are many other gated communities in Marbella – these being prime examples of private, luxurious living that emphasises safety and comfort.
Gated houses for sale in Marbella
 As Marbella's luxury leading real estate agency, Drumelia offers a wide range of gated houses for sale.
These include stunning Andalusian villas, or if you have a more modern style in mind, this villa in Cascada de Camojan will take your breath away.
Don't forget Drumelia's exclusive Villa Gloria in Sierra Blanca: one of the few properties left in this prestigious gated community, featuring a beautiful Andalusian exterior, and a complete renovation in its interior.
Wherever you may decide to live, gated living is an acquired taste. But once acquired, it's truly in a class of its own.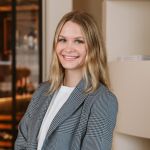 Copywriter
Varia Sinichkina
Varia is currently living in New York City where she is hard at work completing her Bachelors degree in Creative…