Valentines Day in Marbella
By Salma Hwedi on - 7m. reading time
Valentine's Day is a magical time for couples to show their love and affection for each other. This day is about celebrating the bond between two people, and what better way to do so than in the beautiful and romantic city of Marbella, Spain?
With its stunning beaches, charming Old Town, and delicious cuisine, Marbella offers a perfect atmosphere for couples to create memories that will last a lifetime. If you're looking for the ultimate Valentine's Day experience, look no further than Marbella. Whether you're a local or a visitor, this city has everything you need to make your Valentine's Day special. So, grab your significant other, pack your bags, and head to Marbella to celebrate this special day in style!
Dine at a romantic restaurant. 
Marbella's culinary scene is exceptional, and its romantic dining options are a major draw for couples seeking a special and memorable experience on Valentine's Day. The variety of restaurants and cuisines in Marbella means you're sure to find a dining experience that fits your taste, style, and budget. Whether an intimate candlelit dinner or a more elaborate experience, Marbella's restaurants will surely exceed your expectations.
For a truly luxurious dining experience, consider visiting one of Marbella's top restaurants, many of which offer special Valentine's Day menus. You and your partner can indulge in champagne cocktails with stunning views of the beach, savour the flavours of Italian cuisine, or head further inland to a hidden gem that offers breathtaking views of the coast and serves delicious food. You can be sure that a romantic meal in Marbella will be an unforgettable experience.
We have a guide to the best restaurants in Marbella for you to get some inspiration on which restaurant to visit on Valentine's Day.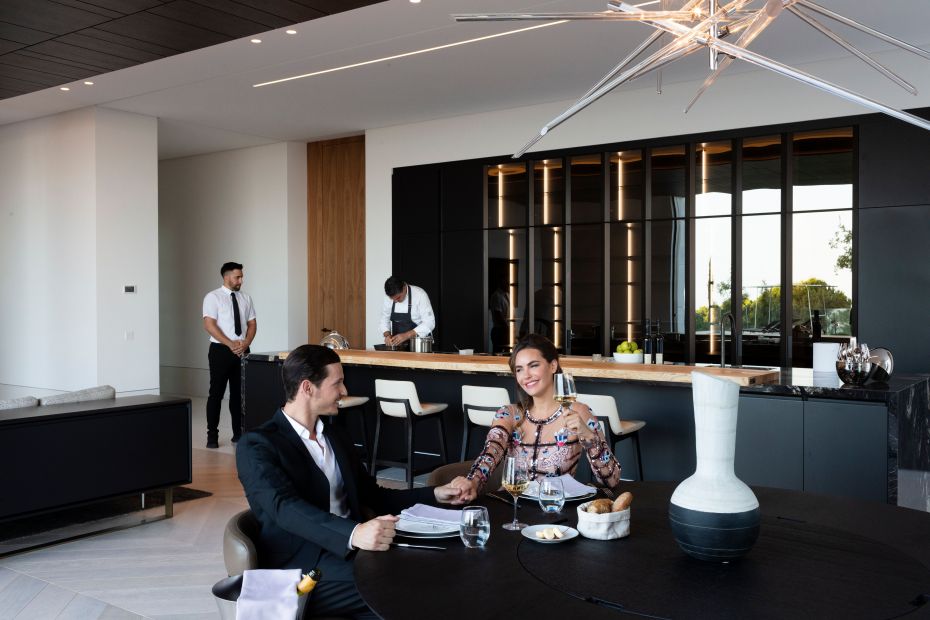 Indulge in a spa treatment.
What could be more romantic than spending a relaxing spa day with your significant other? Marbella offers a variety of luxurious spas that provide the perfect setting for couples to unwind and rejuvenate. There's something for everyone, from couples' massages to facials and body treatments.
Start your spa day by indulging in a couples' massage. This is the perfect way to spend quality time together while enjoying the benefits of a relaxing massage. Most spas in Marbella offer a variety of massage styles, so you and your partner can choose the perfect experience.
In addition to couples' massages, many spas in Marbella also offer other treatments for couples, such as facials, body wraps, and scrubs. These treatments are designed to pamper and revitalize the skin, leaving you and your partner feeling refreshed and rejuvenated.
We have an in-depth guide to our top picks for the best spas in Marbella to help you choose the perfect spa.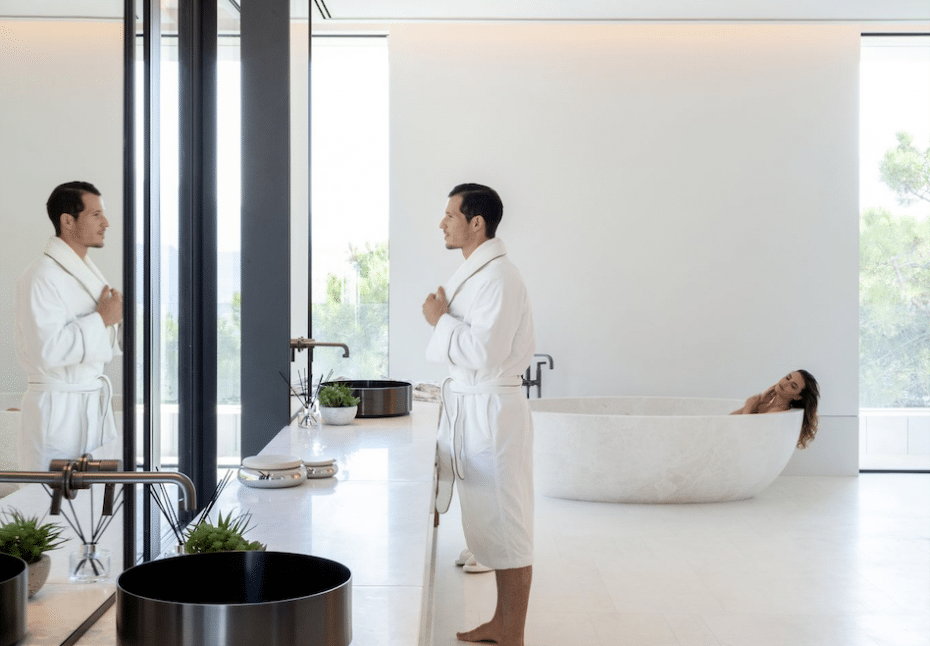 Take a romantic stroll on the beach. 
Marbella is famous for its golden sandy beaches and crystal-clear waters, and what could be more romantic than spending Valentine's Day in this beautiful setting? Whether you prefer to walk hand in hand along the shore or relax on the beach with a bottle of wine and enjoy the sunset, Marbella's beaches provide the perfect backdrop for a romantic celebration.
Take a leisurely stroll along the famous 17km Paseo Marítimo. The sound of the waves and the salty sea air will provide a calming and rejuvenating atmosphere, allowing you and your partner to escape the stresses of everyday life and focus on each other. For a truly romantic experience, find a secluded spot on the beach, lay down a blanket, and open a bottle of wine. Sit back, relax, and enjoy the sunset as you raise a glass to each other and to your love. This is a special moment that you and your partner will never forget. Marbella's beaches are not just beautiful; 6 of the beaches have been awarded the prestigious Blue Flag Certification.
If you want some inspiration on making the most out of the outdoors in Marbella on Valentine's Day, you can read our in-depth guide.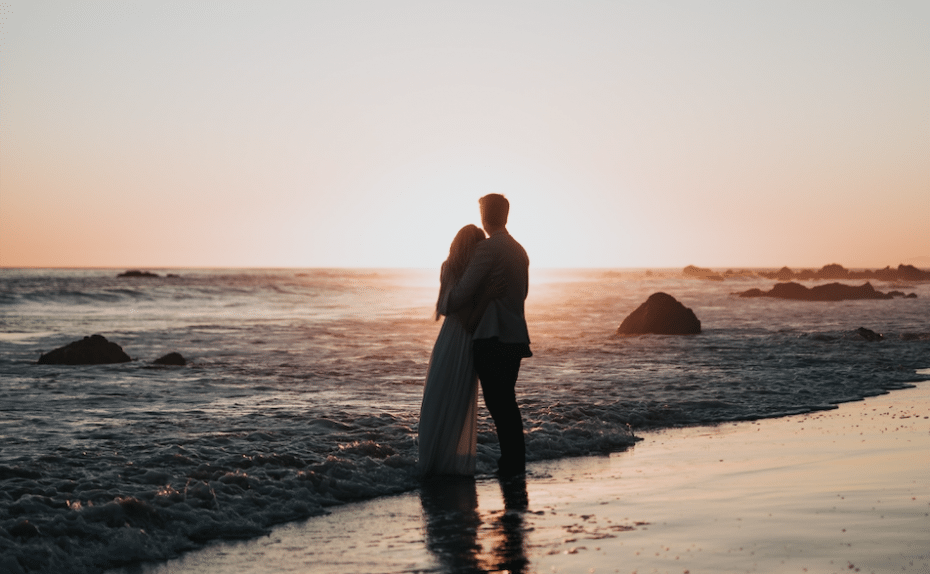 Visit Marbella Old Town. 
If you're looking for a charming and romantic setting for your Valentine's Day celebration, then the Old Town of Marbella is the perfect destination. With its narrow streets, whitewashed buildings, and beautiful flowers, the Old Town provides a picturesque and intimate atmosphere perfect for couples.
Stroll around the town and explore the local shops, cafes, and bars. The Old Town is filled with unique boutiques, quaint cafes, and lively bars, making it the perfect destination for couples who enjoy shopping, dining, and socialising. One of the best ways to experience the Old Town is by taking a leisurely walk around the narrow streets and enjoying the local sights, sounds, and smells. Whether you're admiring the beautiful flowers, browsing the local shops, or sipping a coffee at a quaint cafe, you're sure to be enchanted by the charming and romantic atmosphere of the Old Town.
The Old Town is also home to several historic buildings, including Marbella Cathedral. These beautiful buildings provide a fascinating insight into Marbella's rich history and are a must-see for couples interested in architecture and history.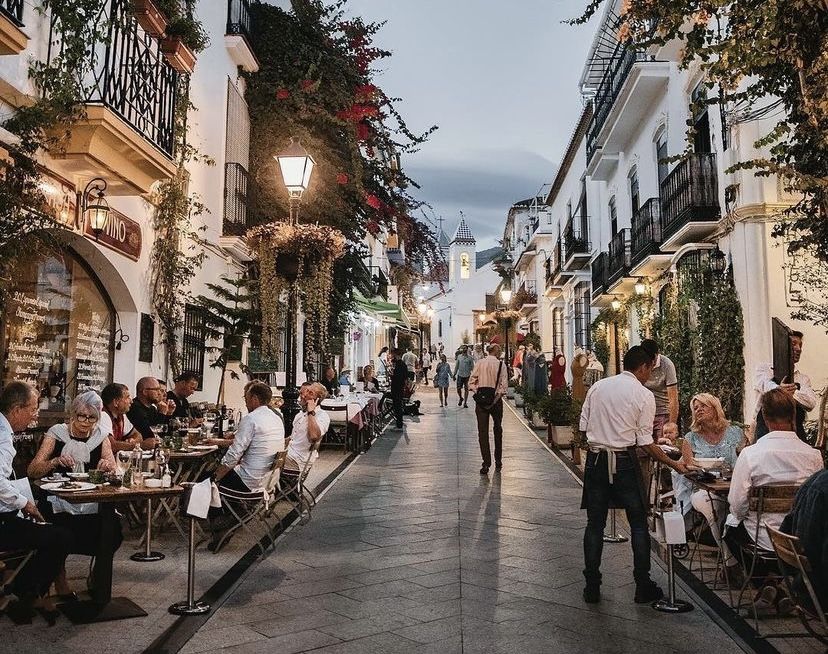 Have a picnic in a park. 
Marbella's parks and gardens are the perfect destinations for couples looking for a romantic and intimate setting for their Valentine's Day celebration. With their beautiful scenery and serene atmosphere, these parks and gardens provide the perfect backdrop for a romantic picnic.
Some of the most popular options for a romantic picnic in Marbella include the Parque de los Enamorados (Lover's Park), Parque de la Constitución, Parque de la Represa and the famous Orange Square. These parks and gardens are filled with lush vegetation, beautiful flowers, and tranquil water features, making them the perfect destination for a peaceful and romantic picnic.
When planning your romantic picnic, be sure to pack a delicious spread of food and drinks and a comfortable blanket and pillows for you and your partner to relax on. You may also want to bring a portable speaker to play your favourite music or a book to read together. Whether you're admiring the beautiful flowers, walking along the paths, or chatting and laughing together, you will surely have a memorable and romantic experience.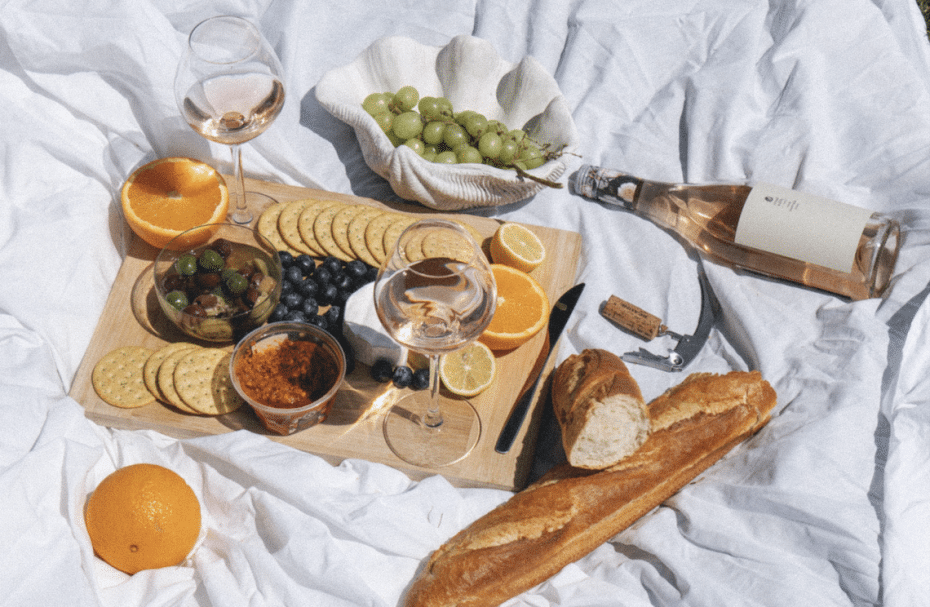 Enjoy a sunset boat ride.
For couples looking for a unique and romantic experience on Valentine's Day, a sunset boat trip along the coast of Marbella is a must. With its stunning scenery and tranquil atmosphere, this trip offers the perfect opportunity for couples to appreciate the beauty of Marbella and each other.
There are various boat trip options to choose from: group catamaran trip, dolphin sighting trip, Morrocco day trip, and even a private charter sunset yacht or boat. A private boat trip offers the ultimate privacy and intimacy, allowing you and your partner to enjoy the scenery and each other's company without any distractions. Alternatively, a group tour is a great option for couples who want to enjoy the scenery and romantic atmosphere with other people.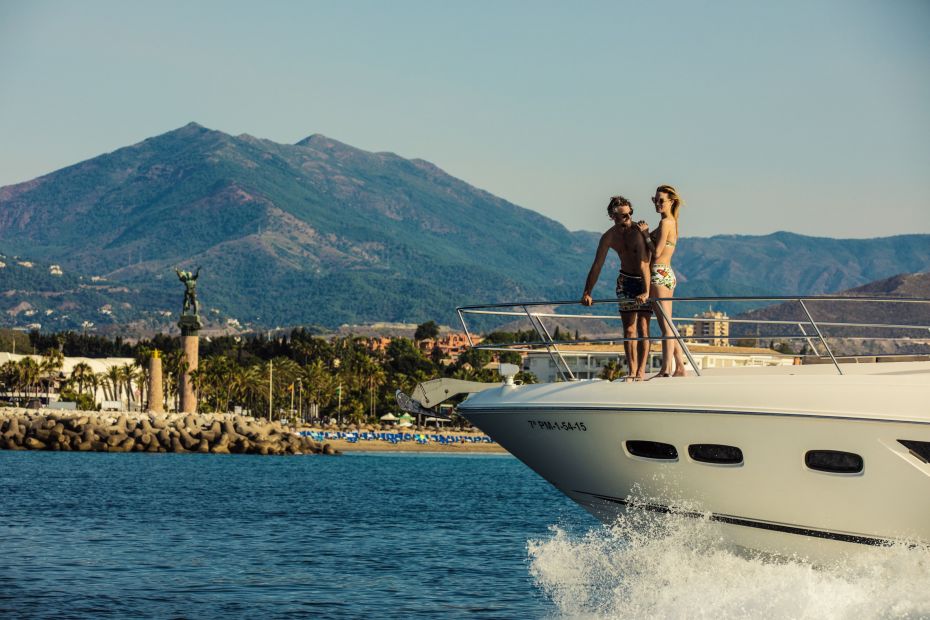 Shopping for Valentine's Day in Marbella. 
When it comes to finding the perfect Valentine's Day gift, Marbella offers a wide range of options for every taste and budget. From unique, handcrafted souvenirs to high-end jewellery and designer fashion, you can find the perfect gift for your significant other in this beautiful Spanish city. No matter what your budget or taste, Marbella is the perfect place to find the perfect Valentine's Day gift.
We have an in-depth guide for shopping in Marbella that is available on our Drumelia Blog to help you find the perfect gift for your loved one.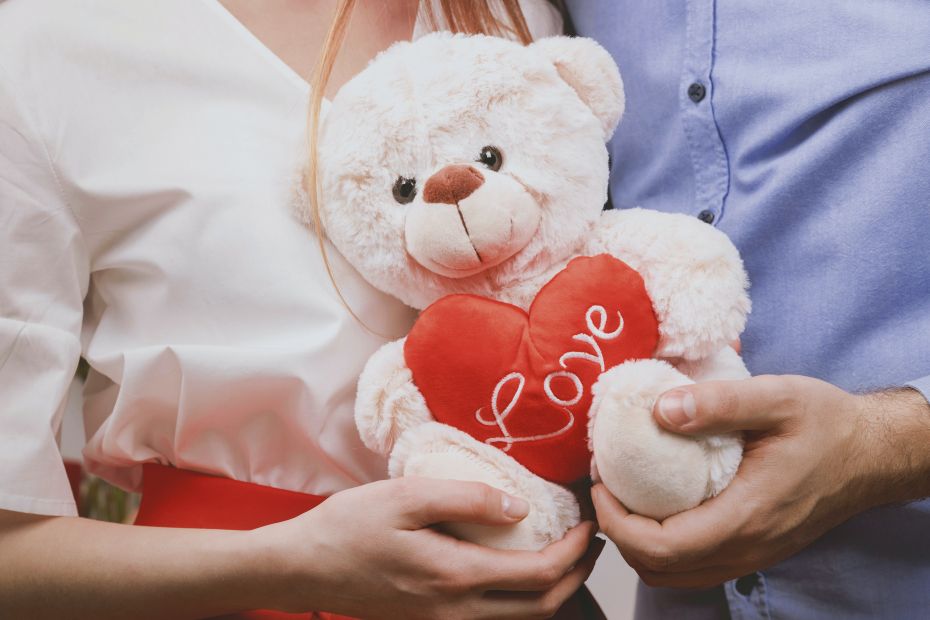 Flowers for Valentine's Day in Marbella. 
Marbella offers an array of options to buy a beautiful bouquet of flowers for this special occasion. Below is a list of our personal favourites:
AM Flowers Design in Level 2 of El Corte Inglés Shopping Centre in Puerto Banús
L&N Floral Design in Puerto Banús
Las Flores de Reding on the Marbella Golden Mile
Deseos Florists near Puerto Banus
Holland Flowers on the Marbella Golden Mile
Unique Flower Shop by Roberto Silvosa in San Pedro de Alcántara
Lolas Flores in the Centro Comercial La Colinia in San Pedro de Alcántara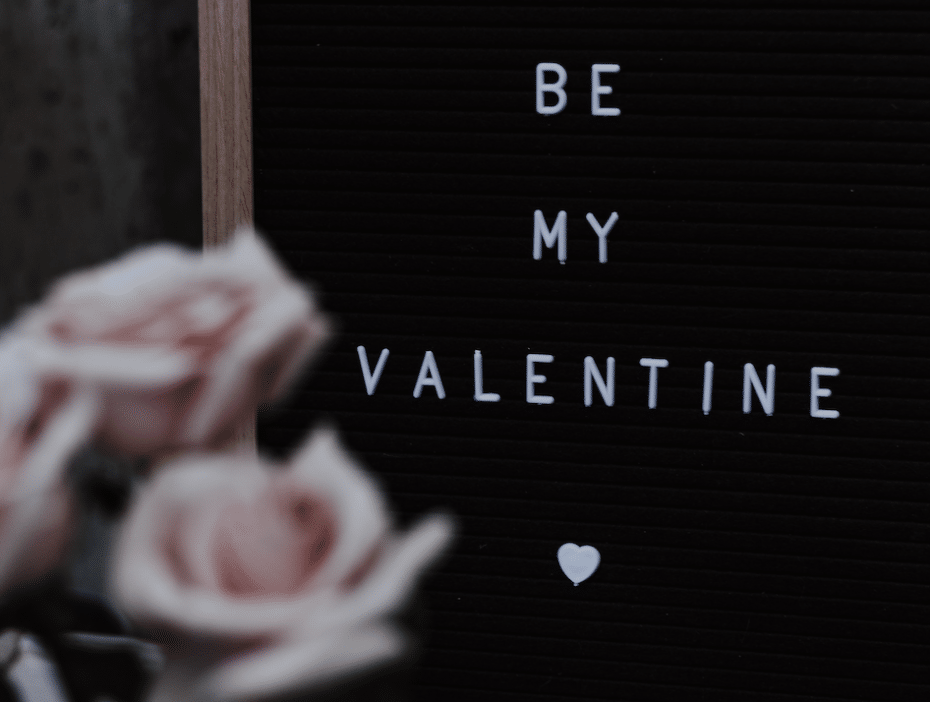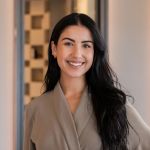 Collaborator Salma Hwedi