Scandinavian Style Properties for sale in Marbella
By Salma Hwedi on - 4m. reading time
Taking on minimalistic design cues and embracing light and natural materials may sound like a fresh and modern way to think about interiors, but there is actually more of a history behind classic Scandinavian design – that even predates Instagram by quite some time!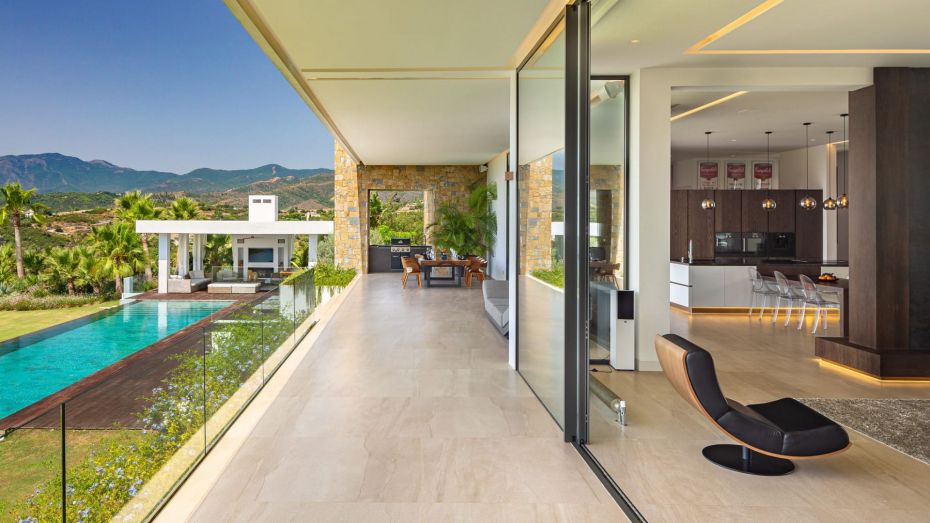 The style first emerged in the 1930s, finding popular origins in the colder Nordic region of Northern Europe; consisting of places like Denmark, Norway and Sweden. By the middle of the century, 'Scandi' design had grown in popularity across the rest of Europe and the United States, and designers more akin with other style disciplines adapted to the growing trend. This is where Nordic design as we know it today really took off, hitting fever pitch in the 1960s and 70s.
Now, the direct influences of this simplistic and highly functional design methodology can be seen throughout many modern homes – from marvellous Marbella mansions in La Zagaleta, to luxury lofts and neatly furnished penthouse apartments in Puerto Banus as featured in our selection of Scandinavian Style Properties for sale in Marbella
What is Scandinavian Design?
The key philosophies of Scandinavian-inspired design are easily defined. The main elements consist of a focus on keeping things simple; reflected in clean lines – drawing clear parallels with mid-century modernism – and the duality for a space to be functional without having to compromise on a simplistic and stunning aesthetic. The more brutal utilitarian attitude towards clutter and possessions within the home, as seen in more orthodox minimalism, doesn't exist here. The purity of Scandinavian design simply means everything has its place, minimising clutter while ultimately adding to the functionality of any given space.
Scandinavian Style Properties for sale in Marbella favours light, bright and airy spaces and often incorporates many natural materials and textures like lighter wood tones, furs or hides and indoor greenery. Traditionally, the pallet of a Scandinavian-inspired room lends itself to a more monochromatic base, with pops of colour being added with accent pieces like furniture and soft furnishings.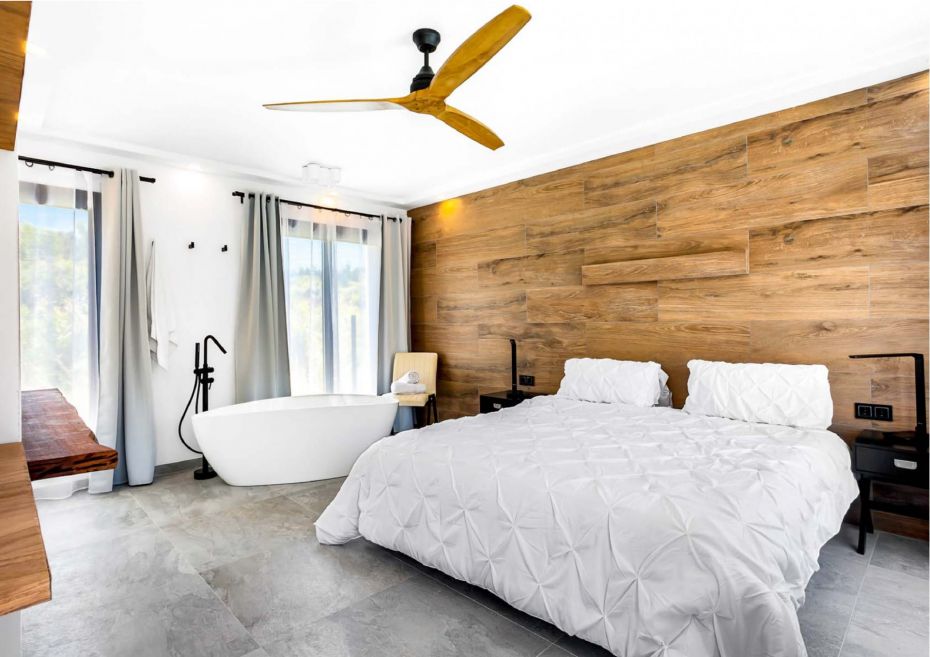 The dramatic rise in popularity seen by Scandinavian styling means its influences are now felt across many modern homes on the Costa del Sol. Here are a few of our favourite Scandinavian Style Properties for sale in Marbella that include that calming, homely, 'hygge' Nordic influence.
Timeless Scandinavian Style Properties for sale in Marbella
If you're after a totally unique property, paying homage to many design elements from Northern Europe, then look no further than this exquisite villa for sale in the Marbella Club Golf Resort in Benahavis. Set across a single floor and featuring a stunning central atrium full of luscious greenery, this six-bedroom home embodies eco-friendly materials, simplistic design and small pops of colour. From the use of texture and natural resources, to the wooden floors and masterfully chosen furniture pieces, this amazing villa is certainly one of a kind.
The interior of this beautiful contemporary-classic villa in Puerto Banus really encapsulates the Scandinavian preference of a monochromatic colour pallet. The whites and greys are broken up by rich shades of brown that also bring texture and warmth to the home thanks to various leather and wood furnishings. The cool and calm nature of this homely property is underpinned by a practical and unique living space, and a clean, minimal style reigns supreme.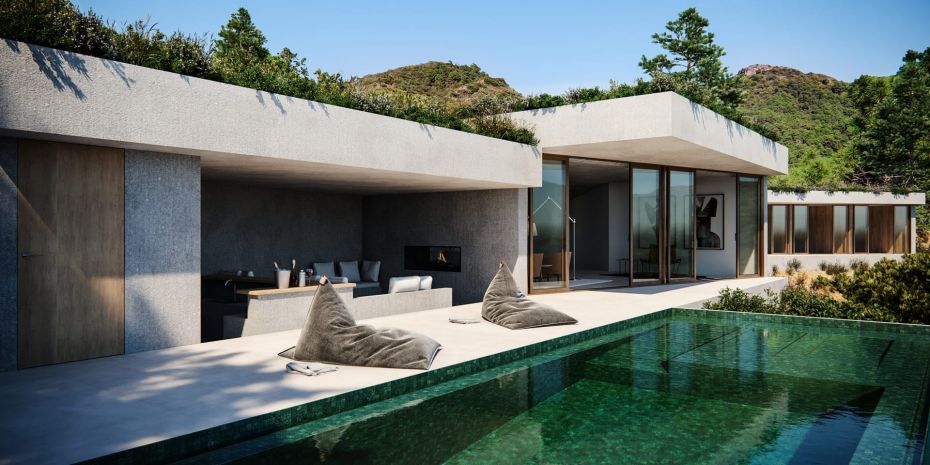 This stunning property for sale in Monte Mayor, Benahavis, hints at all the previously discussed design cues, but the true standout feature is the Scandinavian influence on the outside of this evergreen home. While natural materials are readily embraced on the inside of this four-bedroom luxury villa, giving a practical and homely feel, it also features a green roof, also commonly referred to as a living roof. This means the entire top line of this stunning Scandinavian-inspired home is covered in real living vegetation; helping it blend seamlessly into the landscape – creating a discrete and hidden space – and adds an element of true sustainability to this unique property. Add to that a literal cliff-side locale that is framed by a south-facing infinity pool, and you've got the perfect recipe for a truly breath-taking luxury property.
Are you feeling inspired by these serene and sustainable Scandinavian Style Properties for sale in Marbella? If you're interested in buying or renting property in Scandinavian Style Properties in Marbella or the Costa del Sol, our expert team are always on hand to assist. Reach out to us today and we'll help you discover the best modern homes and luxury properties for sale in Marbella and beyond.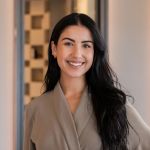 Collaborator Salma Hwedi