Do you like wine? Málaga´s Province Best Wineries
By Salma Hwedi on - 3m. reading time

Malaga has a unique orography, climate and soil. Together, it offers infinite possibilities for growing wine grapes. We can differentiate 5 key areas of wine production in Malaga: Serranía de Ronda with its high vineyards, Axarquía with steep slopes, the Montes de Málaga, the northern zone (Vega de Antequera) with high plateaus, the western Costa del Sol and Valle del Sol (Guadalhorce) with its fertile landscapes.
Ronda: The cradle of wine
Ronda is known for producing the best wines in the entire province with a variety of flavours and aromas. Here, we can find large wineries, such as the Bodega Descalzos Viejos, built in an old 16th century convent. Its vineyards are located at three different heights offering the possibility of cultivating several types of grapes such as Cabernet Sauvignon, Syrah, Garnacha, Graciano, Petit Verdot and Merlot. The Botrytis (a sweet wine) is among its most outstanding wines.
Another winery to consider is the Doña Felisa Winery based on the 'Integrated Viticulture' controlling the seal of Certified Quality. The wineries La Melonera, Joaquín Fernández (Finca los Frutales) and Schatz are the other names of quality wines that can be tasted in this area.
In Ronda you will find the wine museum linked to the winery known as The Blood of Ronda/Sangre de Ronda.
You can discover the history of wine, the ways of preparation and winemaking, have the tasting and pairing experience.  The award-winning wines from Ronda are: Cezar Viñedos y Bodega, Conrad, Descalzos Viejos, F. Schatz, Kieninger, La Melonera, Lunares de Ronda and Vetas.
Axarquia (Designation of Origin Sierras de Málaga)
Most of the wineries of the Axarquía produce a characteristic sweet wine known as Muscatel wine (Muscat grape). The winery A. Muñoz Cabrera is the most recognized for its wine called "Lagar de Cabrera Blanco". This winery together with its museum's machinery exposition offers a great oenological experience.
Other wines produced in this area that have got international awards are Botani or Jarel in the winery of Jorge Ordóñez and Almijara.
Another winery that stands out for producing handcrafted wine is Bodega de Sedella Vinos. There they work with grape varieties such as Romé and Garnacha, aged in French oak barrels.
Montes de Málaga
The wines produced by Victoria Ordóñez winery are another way to get to know the area, a commitment to recover the tradition that one day reigned in the world. They cultivate Pedro Ximénez vineyards that have preceded its fame.
Finally, we would like to highlight the Málaga Virgen wineries located in the Finca Vista Hermosa in Fuente de Piedra. Here we will find the famous Málaga Virgen, Moscatel Salvador and Trajinero.
If you pass by Malaga city, there are three "must do" visits: The Bodega el Pimpi, the old guard house (Antigua Casa de Guardia), Malaga wine museum (Museo del Vino de Málaga)  and the winery Bodega Quitapenas where you can taste some of the best wines of the province along with "tablita", assortment of cured cheeses.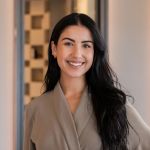 Collaborator Salma Hwedi