Malaga | Spain's Cultural Hub and Your Next Ideal Holiday
By Salma Hwedi on
When someone mentions "Malaga", what is the first thing that comes to mind? Of course, some answers are obvious: sparkling blue waters, imposing mountains that decorate the crystal clear sky, a never-ending selection of fine gastronomic cuisine, a culturally rich city that entertains affluent crowds… the list could go on for ages. 
Malaga may be one of the most popular and culturally rich provinces in the whole of the Iberian Peninsula, but people often dismiss that fact and automatically associate the word Malaga with Marbella. As, after all, Marbella does nest within the province of Malaga. So, next time you are planning a trip, why not choose a city like Malaga? 

If you decide to fly abroad, then chances are you will be flying into none other than Malaga Airport. The airport itself is conveniently located, a mere 45 minutes away from Marbella by car (which is around 50km). Keeping in mind that there are 2 different roads you can take to get to Marbella Centre: the A-7 which is the main coast road that links most of the eastern coast of Spain, and the AP-7, which is the motorway that takes less time but requires a fee to be paid at a toll. 
Getting back to the topic at hand: Malaga, just like Marbella, is a very popular tourist destination not only throughout Spain but Europe. To paint a picture of how popular Malaga is, before the COVID-19 pandemic, Malaga Airport had approximately 20 million passengers pass through the airport per year! Although the pandemic hit Malaga especially hard, back in the summer of 2021, Malaga Airport welcomed 5.5 million tourists. Looking at those figures, it is safe to say that this summer is likely to get those figures up and back on track! 
What some fail to recognize is that Malaga Airport is no regular airport. In fact, during the season's peak, there are around 500 daily flights that operate on 60 different airlines, connecting Malaga Airport with 20 Spanish cities and over 100 European cities; mainly spanning across the United Kingdom, Central Europe and Nordic countries. What's more, some of the world's most popular destinations are a short flight away. To give an example: Madrid is a mere 1h 15m flight, Rome is 2h 30m, Paris is 2h 35m, London is 2h 50m and Berlin is 3h 30m. Talk about convenience!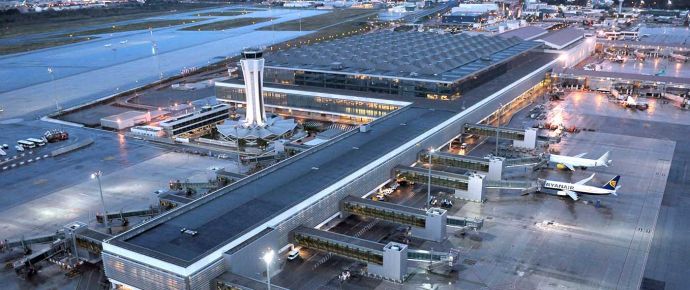 The airport itself has been actively receiving tourists since 1948, and since then has had some substantial renovations done to its infrastructure. And, there has been confirmation that further plans to renovate the airport are in place. 
Now, you are up-to-date on the ins and outs of Malaga Airport. But what about Malaga? 
To paint a bigger picture, here are some statistics to boost your general knowledge: Spain's population rounds up to 47 million individuals, these are then spread over 17 Autonomous Communities and 2 Autonomous cities. Andalucía is the autonomous community with the highest population, totalling 8.5 million people. Malaga sits south of Andalucía and is 1 of the 8 provinces that make up the autonomous region. Málaga as a province is home to almost 1.7 million people, and 577.000 of those are concentrated in Malaga city. And, if you're curious, Marbella contributes 147.000 people to the total population of Malaga. 
What some people overlook is that Malaga, apart from being known as a popular tourist destination, is becoming the epicentre for Spanish art and culture. Some even go as far as to forget that Pablo Picasso is originally from Malaga, and so is beloved actor Antonio Banderas, who constantly pushes for Malaga to be universally recognized as a cultural hub. 
The list of places to visit to enrich your knowledge of Spanish culture and art is extensive, but here are some of the most noteworthy:
CAC Málaga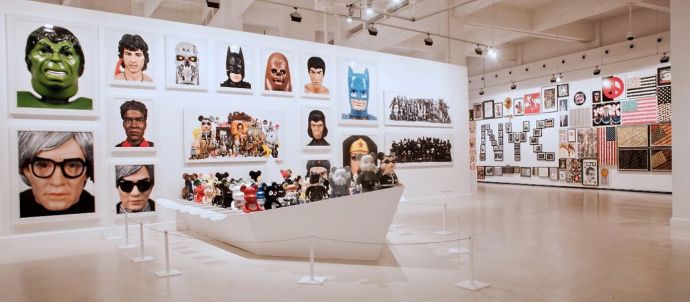 The Malaga Contemporary Art Museum (CAC Málaga) works by international & emerging Spanish artists. They even hold exhibitions for limited times, one of the most notable ones being the KAWS: FINAL DAYS exhibition back in 2014. 
Soho Street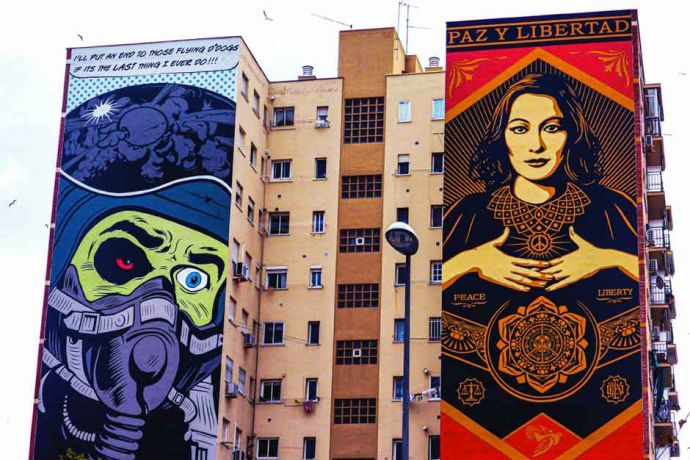 Soho Street in Malaga is a prime example of how contemporary art has become a cultural phenomenon within the city. The city's art district, better known as Soho, has buildings covered in graffiti signed by artists like Kenny Scharf, Ben Einee, Abraham Lacalle and Obey. It is definitely worth checking out if you are a big street art fan. 
Picasso Museum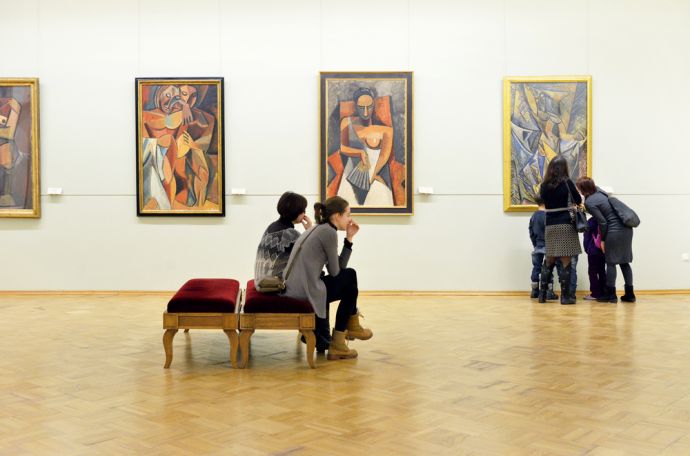 It goes without saying that the Picasso Museum is a must on everyone's list when visiting Malaga. What is interesting to know is that the actual museum itself is also considered culturally significant, as it rests on top of Roman and Moorish architectural remains. 
Calle Larios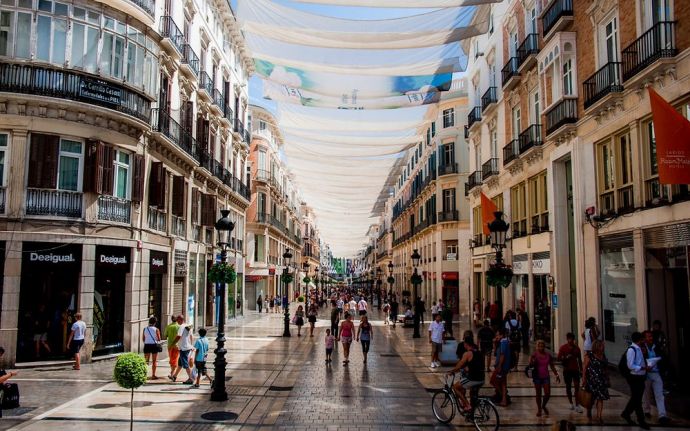 Calle Marqués de Larios, also known simply as Calle Larios, is a pedestrianized shopping street in the heart of Malaga's historic centre and is actually considered the most important street in Malaga. If you want to indulge yourself in delicious food, splash out on some clothes or simply have a walk around and gaze at the beautiful buildings, this one is for you. A fun fact: It is the most expensive street to live on in Málaga, and the eleventh most expensive to live on in all of Spain!
Another noteworthy fact about Malaga is that it boasts a proud gastronomic reputation. Apart from being home to some incredible food, it holds a gastronomy festival and also hosts a gastronomy school led by top-class chefs.
Now, Malaga is obviously more than just a culturally rich city, it holds great value to Spain as a whole. And what's more, this beautiful city is less than an hour's drive from the Marbella centre. This is what makes travelling to Marbella worth it, you can fly to a popular airport and even take a day trip or two to one of the most important cities in the whole of Spain. 
So, next time you plan on visiting Marbella, why don't you take a quick detour? 
QUESTIONS AND ANSWERS
Why is Malaga Airport called AGP? 
The airport code for Malaga Airport is AGP. AGP is an abbreviation for "Aeropuerto Gran Picasso" which translates in English to "Airport Great Picasso". This name is a nod to artist Pablo Ruiz Picasso, who was born in Malaga and serves as a great symbol of the city. Although, a less popular theory is that the abbreviation for a Roman temple located in Malaga called Agrippina. However, the fact of the matter is that all airport codes need to be 3 letters, and some of the more obvious combinations for Malaga were already taken. Hence, it was settled that AGP would suffice. 
Is Malaga Airport a big airport?
Although Malaga Airport is only situated 8 kilometres from Malaga Centre, it is the 4th largest airport in Spain in regard to air traffic. Due to its high growth in popularity over recent years, a second runway was built with hopes to speed up traffic during peak transit days. Malaga airport is the busiest airport in Andalusia, accounting for 85% of the region's non-domestic air traffic.  The airport, has a daily link with 20 Spanish cities and over 100 major European cities like London, Berlin, Paris and Rome, to name a few. 
What is nice about Malaga? 
Malaga is not only one of the oldest cities in the world filled with quintessential history and Spanish culture, but it is becoming an epicentre for art, gastronomy, and an overall good time. One thing people overlook is that Malaga has all the perks of a big city, but is situated on one of the most beautiful coasts in the world. You can enjoy golden beaches with turquoise waters, and fine Andalucian seafood, go shopping on the famous Calle Larios and visit the Picasso Museum or the Contemporary Art Museum. And, if you have time, you can visit all the historic sites dotted around the city that tell the story of our beloved Malaga city. 
Why is Malaga important to Spain? 
Not only does Spain heavily rely on Spain as an economic powerhouse thanks to its high tourism rates, but has the second largest and most important port and is home to the 4th largest airport in Spain. It has also become a hub for international businesses and conventions that are hosted yearly. Moreover, it is recognised as Spain's cultural and artistic epicentre, being home to many important museums and festivals.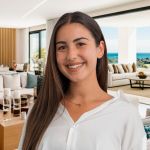 Community manager
Salma Hwedi
Salma was born and raised in Marbella, she is Spanish/Libyan and speaks fluent Spanish, English, and is currently learning Italian.…